TENERIFE INTERNATIONAL FILM FESTIVAL NEWS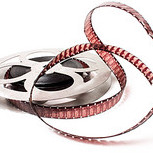 Trust 22 was nominated in the "Best Documentary" category at the Tenerife International Film Festival. The other nominees in this category include: THE EXODUS (DECODED) – Narrated By James Cameron and Directed By Simcha Jacobovici, THE SHAPE OF WATER – Narrated By Susan Sarandon and Directed By Kum-Kum Bhavnani, ALEUT STORY – Narrated By Martin Sheen and Directed By Marla Williams, ROW HARD NO EXCUSES - Directed By Luke Wolbach and WHITE SHADOWS
After finding out about the nomination The Director of Trust 22 told us:
"It's always an honor when your work is recognized by your peers but this one is extra special since the list of nominees include some of the best talent in Hollywood. I am a big fan of Susan Sarandon, Martin Sheen and James Cameron. For my film to be mentioned in the same sentence as them is just surreal."
In the process of trusting his own dream into reality, Producer and first time Director Oren Stambouli creates "Trust 22"; a movie that imbues the ideal that "believing a dream is the first step to seeing it… and not the last".
Throughout the movie, a magical journey of trust, we meet a fantastic array of others all holding the common theme of living your dreams while believing them into reality.
At a time when movies like "The Secret", "The Peaceful Warrior" and "One" are sweeping our planet awareness
"Trust 22" supports this path bringing us an inspiring, honest and fresh story about people living real dreams.
Throughout the film we meet others who are consciously choosing to live their lives with positive intention in action to see their dreams come true. We travel across the United States as well cross continent to South Africa to discover Verity a singer/songwriter whose "Lucky Packet Project" is breaking new ground by selling a CD's that doesn't exist yet, in the process she uses her voice and platform to help other people and organizations. We get the opportunity to meet the students and teachers of The Eden Campus a free eco-university in the town of Karatara. Last but not least we go inside a non-for profit organization that is changing the life of kids and parents in South Florida. "La Ventana de los Cielos" was founded by singer songwriter Ricardo Montaner and Marlene Rodriguez. Their mission is to contribute in the development of kids with physical or mental limitations implementing the method of farm contact with animals.
These were not people Oren knew before the film; they "magically" appeared on his path through serendipitous synchronicity as he stayed true to trusting the creation of his dream.
For more information on the film festival visit http://www.tenerifefilmfestival.com/
---


LIFE, LOVE AND THE POWER OF A SECOND CHANCE
SAMANTHA MATHIS STARS IN
'A STRANGER'S HEART,'
A HALLMARK ORIGINAL MOVIE
PREMIERING SATURDAY, MAY 5

Peter Dobson, Kevin Kilner and Mary Matilyn Mouser Also Star In
The Inspiring Story About Living in the Moment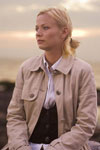 Samantha Mathis stars as a young woman who gets a new lease – and a new outlook – on life after receiving a heart transplant in "A Stranger's Heart," a Hallmark Original Movie premiering Saturday, May 5 (9/8c). She rethinks her workaholic lifestyle, and finds a chance at happiness with a fellow transplant recipient, played by Peter Dobson. Although the film portrays individuals who received a single organ from a donor, up to eight lives can be saved from one donor, a remarkable legacy for any one person to leave.
More than 90,000 patients currently await a life-saving organ transplant. An average of 19 people die each day because not enough organs are available to meet the need. Procedures vary from state to state, but online registration is available in many states. Demand for transplants among minority populations is disproportionately high and traditional minority representation among donor pools needs to be strengthened.
Whether through misinformation of the registration process, differing religious views, or any number of other reasons, thousands of people who might donate organs never get the opportunity. To learn how to donate life in your state, please visit Donate Life America at www.DonateLife.net and the James Redford Institute for Transplant Awareness at www.jrifilms.org.
---


International Film Circuit presents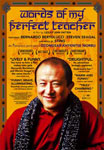 Words of My Perfect Teacher
A film by Lesley Ann Patten
Featuring: Norbu Dzongsar Khyentse Rinpoche
Bernardo Bertolucci, Steven Seagal
With music by Sting
Canada, Color, 103 mins, 35mm
See the trailer at www.internationalfilmcircuit.com/words
From the World Cup to the mythical mountain kingdom of Bhutan, Words of My Perfect Teacher follows three students on a quest for wisdom. The only catch is the teacher. Soccer obsessed, charismatic filmmaker and citizen of the world, Norbu Dzongsar Khyentse Rinpoche may be one of the world's most eminent Buddhist teachers, but it's a job description he slyly rejects at every turn.
"Delightful. An adventure lovingly captured. Gosh-awful fun."
– Toronto Star
Featuring appearances by Bernardo Bertolucci and Steven Seagal. Filmed in the UK, Bhutan, Canada, the US, and the World Cup playoffs in Germany. Set to a world beat with music by Sting, Tara Slone & Joy Drop, Steve Tibbets, U.Man.Tek, Kunga 19, and others. Words of My Perfect Teacher is for those who wish they'd met Yoda or Merlin, and long for the opportunity to engage with a teacher who defies convention.
"Lively and funny. You have to love a filmmaker who gets
Bernardo Bertolucci and Steven Seagal in the same movie."
– Vancouver Sun
Though filmmaker Lesley Ann Patten sets out to make a film about her teacher, Khyentse Norbu, he soon turns the tables, and the film becomes part of the filmmaker's own quest for spiritual growth. Words of My Perfect Teacher lets us share this quest as we accompany Patten on a delightful and intimate adventure.
"Truly charming."
– Toronto Globe and Mail
"Funny, brave, illuminating, adventurous and beautifully photographed."
– The Chronicle Herald
"Warm and funny. Impressive."
– Halifax Daily News
"I'm surprised how I still need to dent the bumper of vanity."
– Khyentse Norbu quoted in Tricycle after seeing Words of My Perfect Teacher.
Rhode Island Int'l Film Festival – Best Foreign Film
Houston Int'l Film Festival – Silver Award Best Feature Doc
Amsterdam Film Festival, Hot Docs, Vancouver Film Festival
There is already high awareness of Words among American Buddhists and fellow travelers, and we are working to build on this awareness through newsletters and specialty publications in Santa Barbara April 15, 4:30pm at the Faulkner Gallery inside the Sanata Barbara
Library, $9... presented by HopeDance FiLMs (www.hopedance.org / 544-9663)
---
SEABOURN SPIRIT WELCOMES TV ICON HUGH DOWNS
Legendary Broadcaster to Join Vietnam Cruise in December 2007

Hugh Downs, one of television's most familiar and highly regarded personalities, will be a special Dress Circle guest speaker on board the award-winning Seabourn Spirit during a 14-day Southeast Asia voyage, departing December 6, 2007.
In 1985, the Guinness Book of World Records certified Downs as the person with the most exposure on network television with a total of over 15,000 hours. Downs received six Emmy Awards and has broadcast from every continent and both poles. He was anchor of ABC's primetime news magazine 20/20 for 21 years and host of PBS' Live from Lincoln Center for a decade.
Downs and his wife will share the fascinating Singapore to Hong Kong journey with guests aboard Seabourn Spirit, rated the world's best cruise ship by readers of Condé Nast Traveler. Highlights include calls at Bangkok and Ko Kood, Thailand; and Ho Chi Minh City, Danang, Halong Bay and Cai Lan (for Hanoi), Vietnam. At the tropical island of Ko Kood, weather permitting, guests will enjoy a complimentary Exclusively Seabourn beach barbecue featuring Seabourn's signature "Champagne and Caviar in the Surf."
Downs, who anchored Today and hosted NBC specials and documentaries from 1962 to 1971, earlier served as host of Concentration and helped launch the Tonight Show where he remained for five years. When he left regular broadcasting in 1999, he began to pursue other activities, including travel, flying, riding, sailing, composing, lecturing and writing.
Among Downs' dozen books are Letter to a Great Grandson and My America: What America Means to Me, an anthology of essays from prominent Americans following the 2001 terrorist attacks. He and his wife co-authored Pure Gold on marital longevity and he has written several books on aging, including Fifty to Forever. A Shoal of Stars is his account of sailing a 65-foot ketch across the Pacific and Rings Around Tomorrow is a collection of his science articles.
While cruising Asia Seabourn Spirit guests will be pampered with a continuing series of thoughtful enhancements to shipboard and shoreside services that add luxury and value. These "Signature Delights" include free Massage Moments on deck; complimentary service of spirits and wines including French champagne throughout the cruise, gourmet cuisine created by celebrity chef Charlie Palmer, and indulgent Pure Pampering therapeutic bathing selections from Molton Brown.
With Early Booking Savings of up to 32 percent, fares for this spectacular 14-day voyage start from $7,069 per person, based on double occupancy. Travelers who have cruised previously with Seabourn, or any member of the World's Leading Cruise Lines (Carnival, Costa, Cunard, Holland America, Princess) are entitled to special savings of 50%, with fares starting from $5,198 per person, double.
Seabourn is the highest-rated cruise line for two consecutive years in Travel + Leisure's World's Best Awards, and has been honored in every annual edition of Condé Nast Traveler's Gold List and voted the top luxury cruise line by readers of Departures, published exclusively for American Express Platinum and Centurion Card members.
Space is limited on this exclusive sailing. To make reservations consumers should contact a travel agent or call Seabourn toll-free at 1-800-929-9391. For more information or to receive a brochure, visit www.seabourn.com
---

---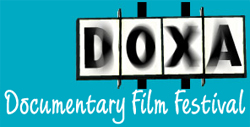 May 22-27, 2007
VANCOUVER, CANADA
April 16 , 2007
Stay tuned for
DOXA Documentary Film Festival's Media Launch
The 2007 DOXA Festival line-up will be announced on April 26th at our Media Launch and the website will be updated at that time too. Stay tuned!
---
2007
Big Island Film Festival
May 17-20, 2007



cannes film festival
may 19-27


---
CANNES FILM FESTIVAL
Thierry Frémaux, Artistic Director of the Festival de Cannes has finalized the Official Selection of the 60th Festival by inviting three films to be screened in the Un Certain Regard selection:
Looking for the Red Balloon (provisional title) by Hou Hsiao Hsien with Juliette Binoche will be the opening film in Un Certain Regard, on Thursday 17 May.
You, The Living by Roy Andersson and Una Novia Errante by Ana Katz complete this selection.
Young Yakuza by Jean-Pierre Limosin will be billed in a special screening.
Finally, during an evening devoted to Algeria on Friday 25 May, Mehdi Charef will present his new film Cartouches Gauloises.
The billing for Cannes Classics will be announced on Wednesday May, 2nd.
---


Telluride Festival
May 25-28, 2007
---
SEATTLE INTERNATIONAL FILM FESTIVAL
SIFF 2007
The 33rd Annual Seattle International Film Festival will run from May 24th through June 17th, 2007.
The SIFF 2007 line up of films and events will be announced on May 10th Visit: www.seatllefilmfestival.org.