TINSLETOWN TIDBITS  .   .   .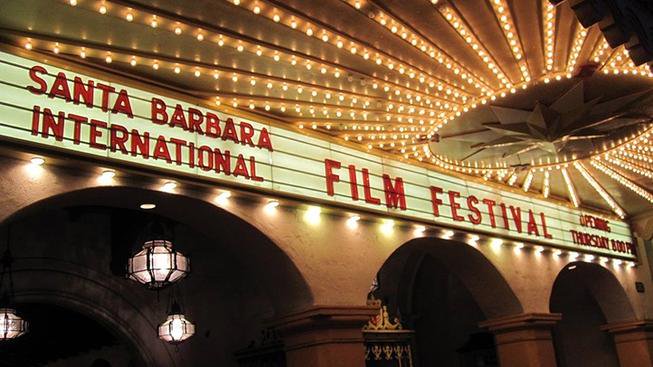 SANTA BARBARA INTERNATIONAL FILM FESTIVAL
January 15 - 25, 2020
***********************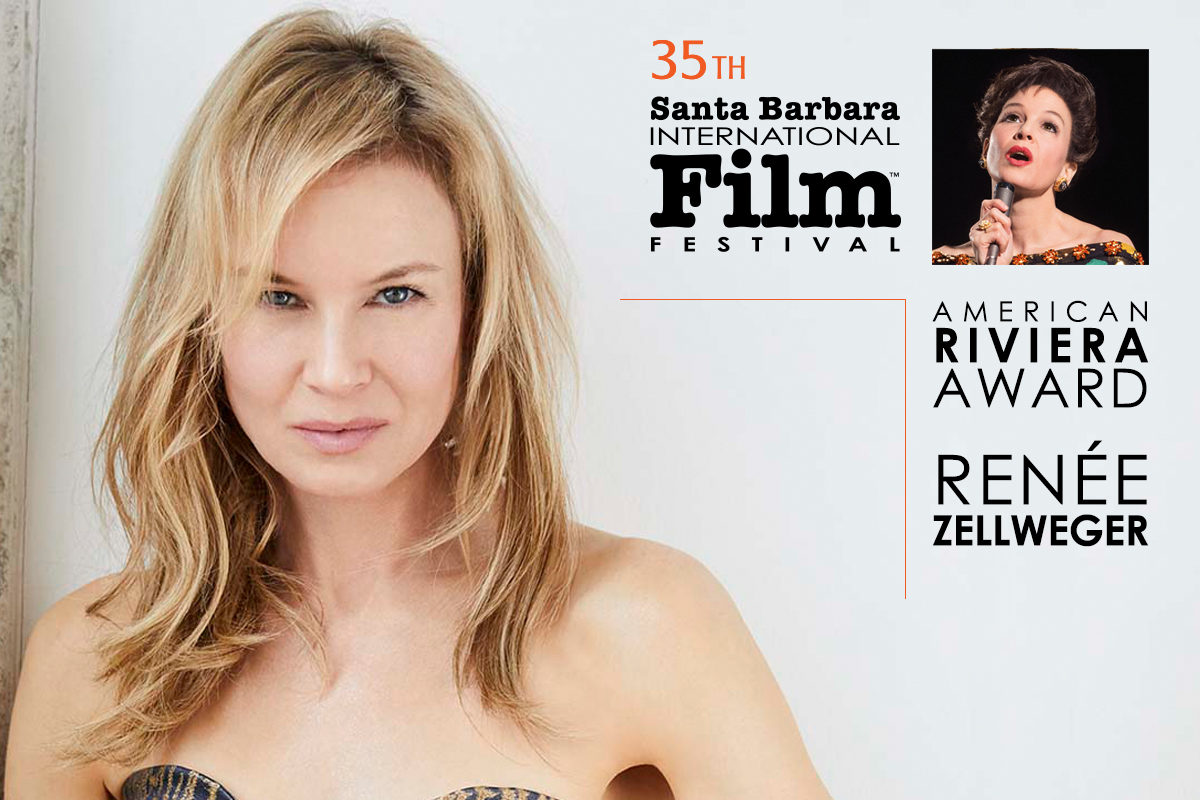 **************************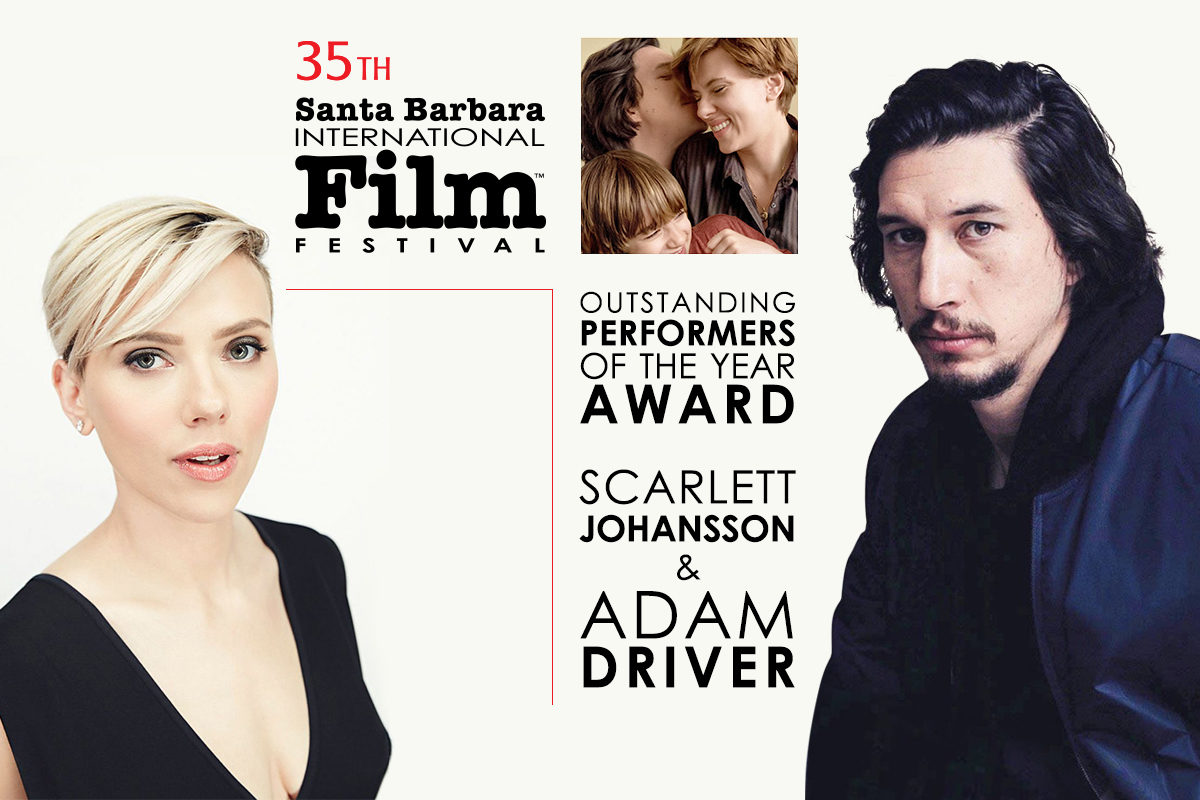 ****************************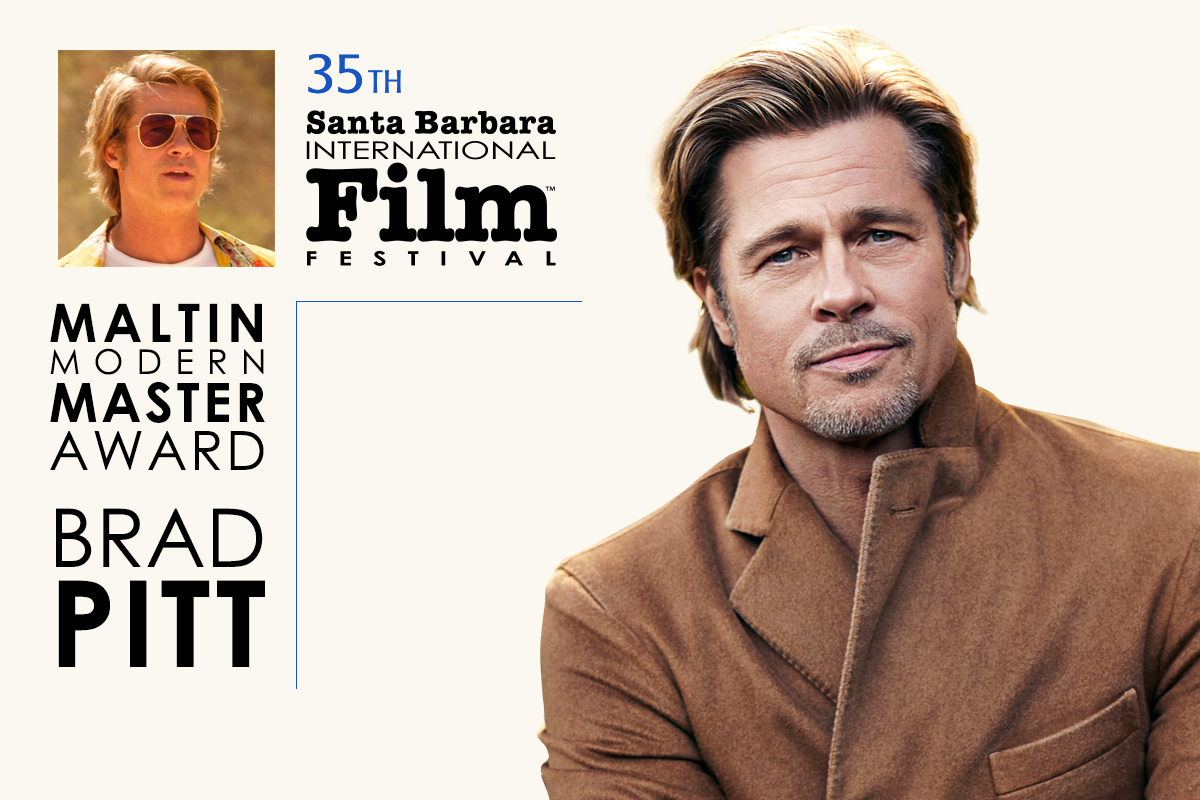 *******************************
Virtuosos Award
Presented by UGG®
honoring Awkwafina (The Farewell),
Taron Egerton (Rocketman),
Cynthia Erivo (Harriet),
Beanie Feldstein (Booksmart),
Aldis Hodge (Clemency),
George MacKay (1917),
Florence Pugh (Midsommar),
and Taylor Russell (Waves)

Saturday, January 18th, 2020
8:00pm
Arlington Theatre
Santa Barbara, CA
      *  *  *  *  *  *  *  *  *  *  *
LAURA DERN TO BE HONORED WITH CINEMA VANGUARD AWARD 2020 SANTA BARBARA INTERNATIONAL FILM FESTIVAL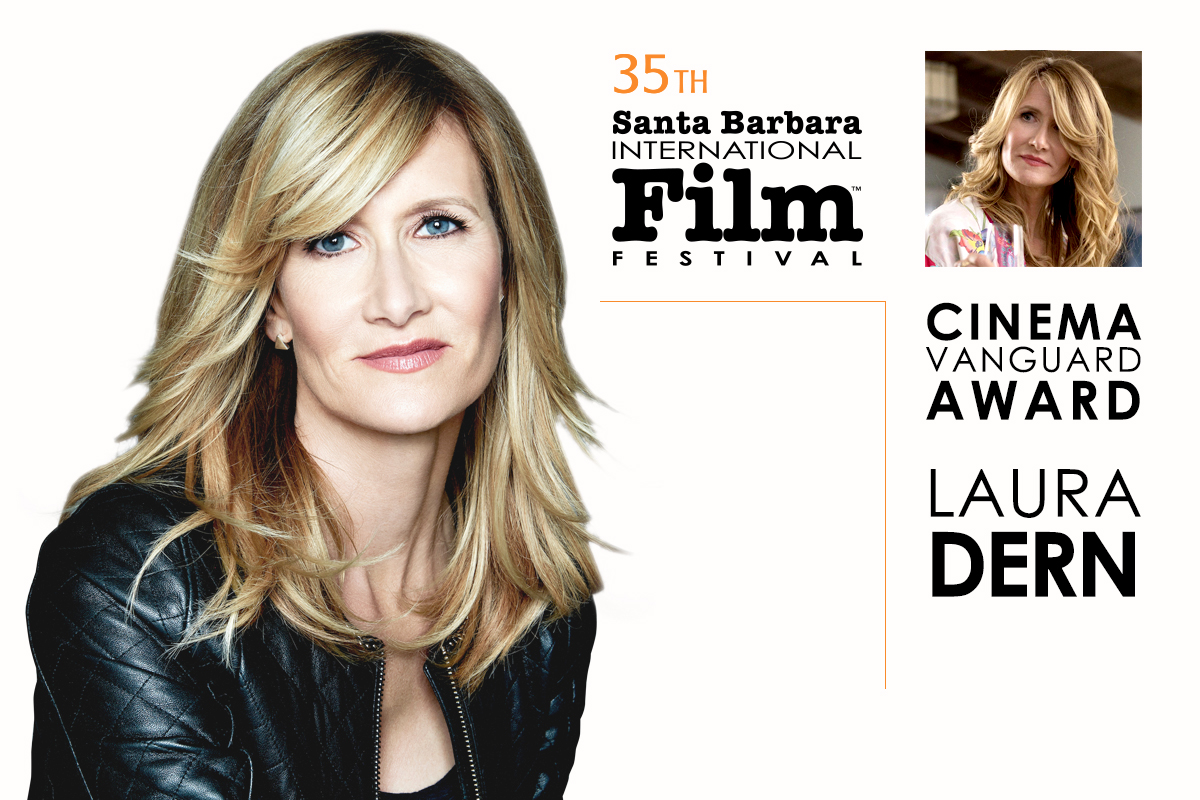 Laura Dern will receive the Cinema Vanguard Award. Dern will be honored on Tuesday, January 21st for her remarkable career and most recent performances in Noah Baumbach's Marriage Story and Greta Gerwig's Little Women.  Pete Hammond, Deadline's Chief film critic, will moderate the evening.
*******
___________________________________________________________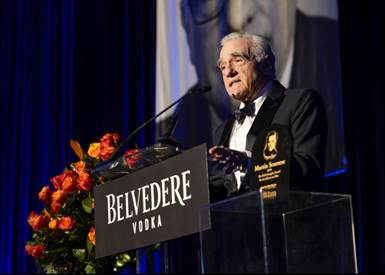 By Bonnie Carroll
The 2019 Kirk Douglas Awards dinner was a unique entertainment night to remember at the Ritz Carlton Bacara Hotel in Santa Barbara as Martin Scorsese walked the red carpet with presenters Leonardo DiCaprio and Al Pacino. The 35th Santa Barbara International Film Festival (SBIFF) honored Scorsese's "The Irishman" with the 14th annual Kirk Douglas Award for Excellence in Film benefiting SBIFF's free year-round educational programs.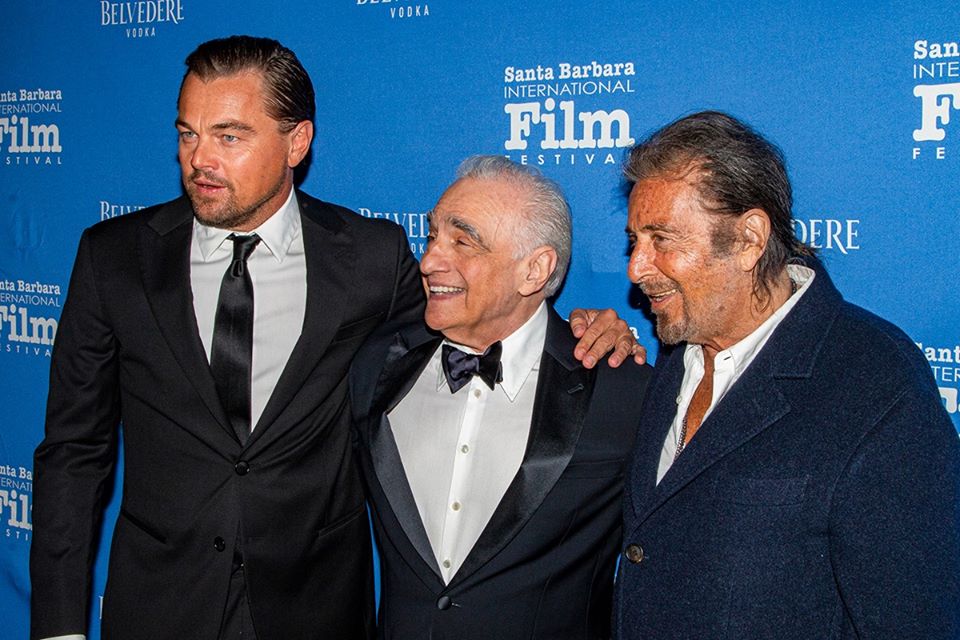 Leo DiCaprio, Martin Scorsese, Al Pacino (Photo: Getty)
Scorcese generously spent time on the red carpet answering questions from the press and posing for photos on the red carpet as did Al Pacino, who is starring in "The Irishman" along with Robert DeNiro as Frank Sheeran, Joe Pesci as Russell Bufalino, Al Pacino as Jimmy Hoffa, Anna Paquin as Peggy Sheeran, and Ray Romano as Jimmy Hoffa's lawyer. I saw the film at SBIFF Rivera Theatre this week and it is a masterpiece in directing and acting – a film not to miss. Pacino's performance as Jimmy Hoffa is stunnig and Ray Roman as Hoffa's lawyer was fantastic!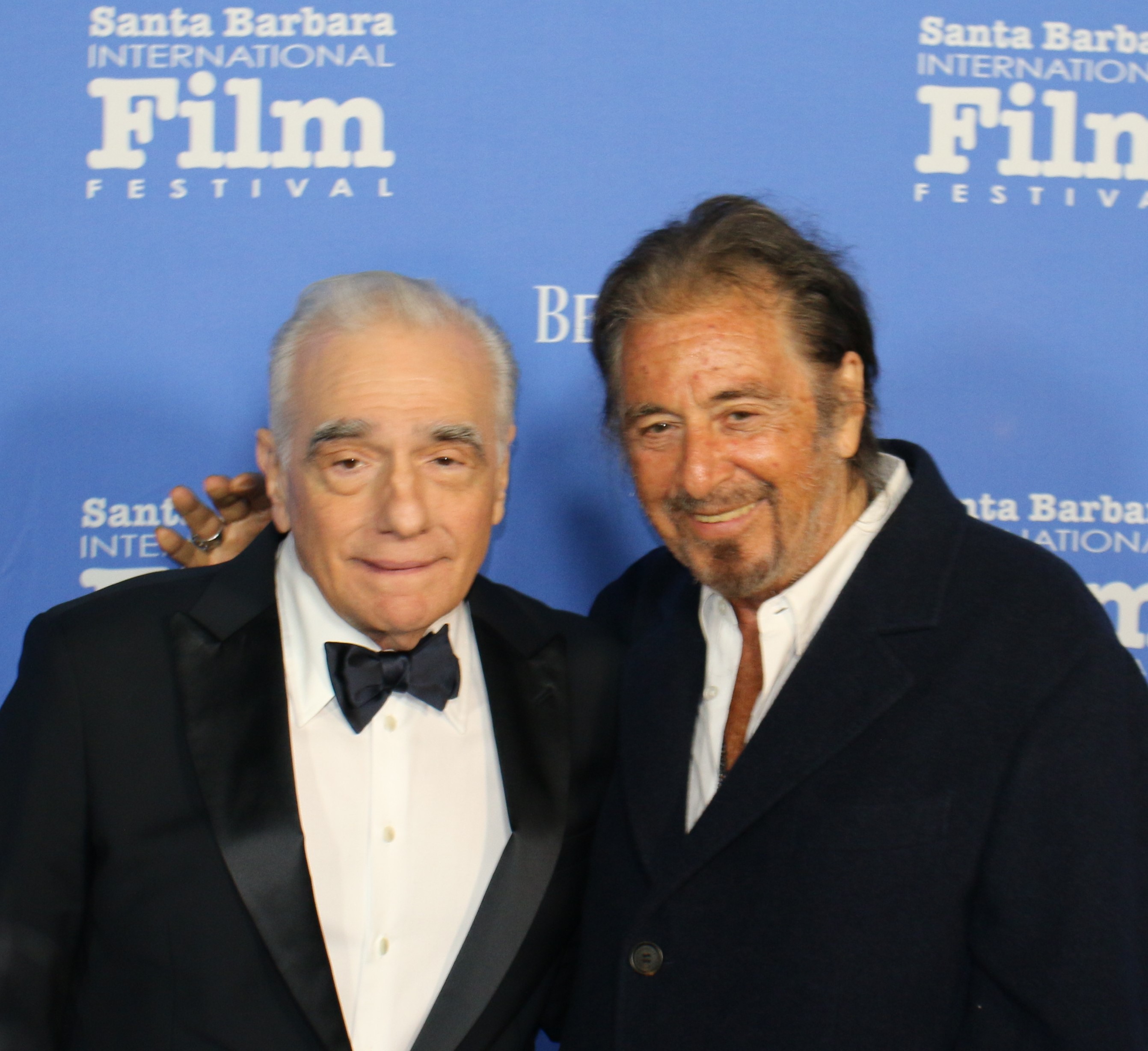 Martin Scorsese, and Al Pacino (Photo:Bonnie Carroll LBN)
Since 2006, the annual Kirk Douglas Award for Excellence in Film has been awarded to a lifelong contributor to cinema through their work in front of the camera, behind, or both. Past honorees include Hugh Jackman, Judi Dench, Warren Beatty, Jane Fonda, Jessica Lange, Forest Whitaker, Robert DeNiro, Michael Douglas, Harrison Ford, Quentin Tarantino, Ed Harris, and John Travolta.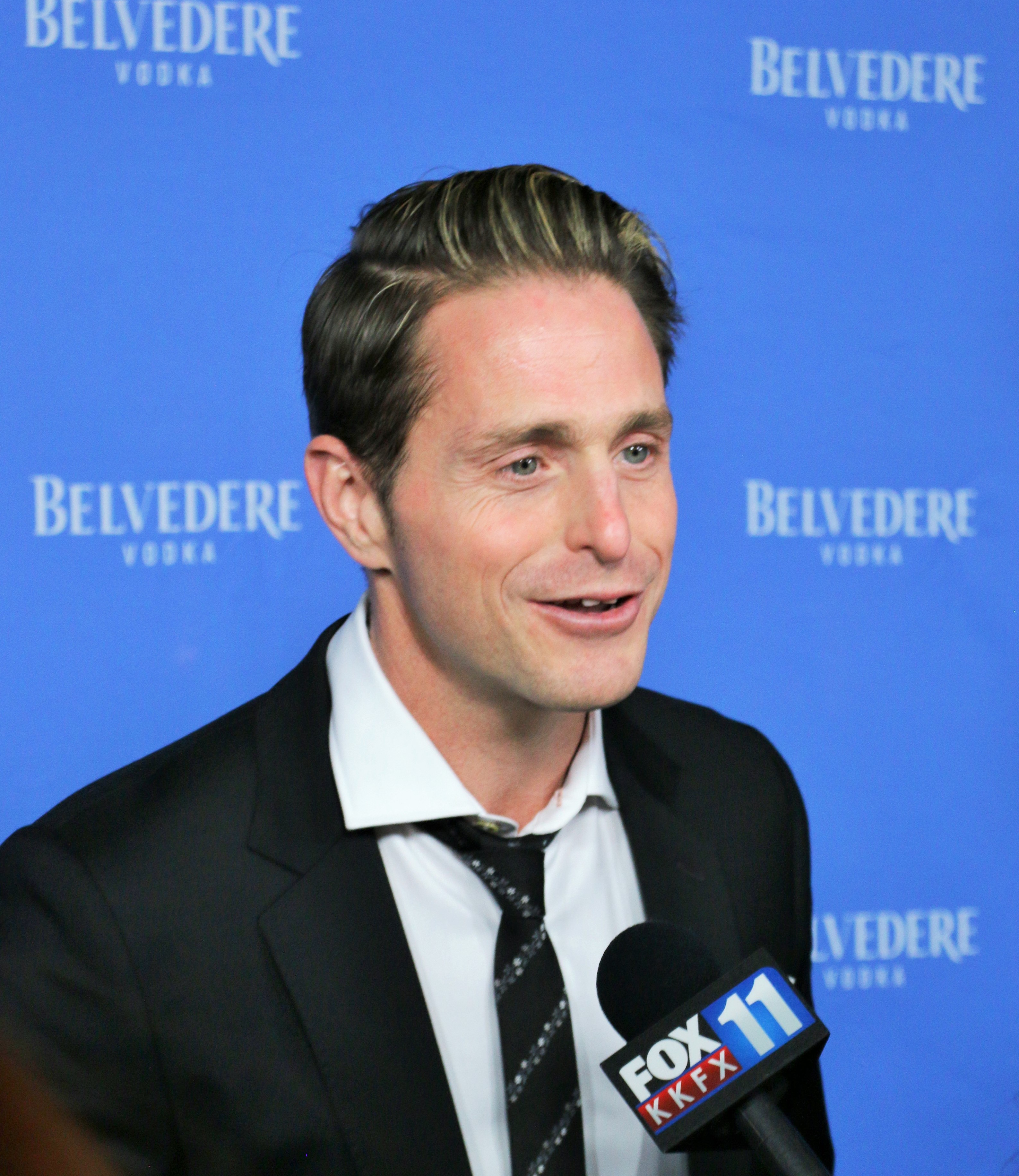 Cameron Douglas, son of Michael Douglas on the red carpet (Photo: Bonnie Carroll LBN)
Funding from the Gala supports the many educational and community programs hosted by the Santa Barbara International Film Festival such as Mike's Field Trip to the Movies, the 10-10-10 Mentorship program and competitions, the Film Studios Program, Apple Box Family Films and the festivals new initiative to be launched this summer, Film Camp.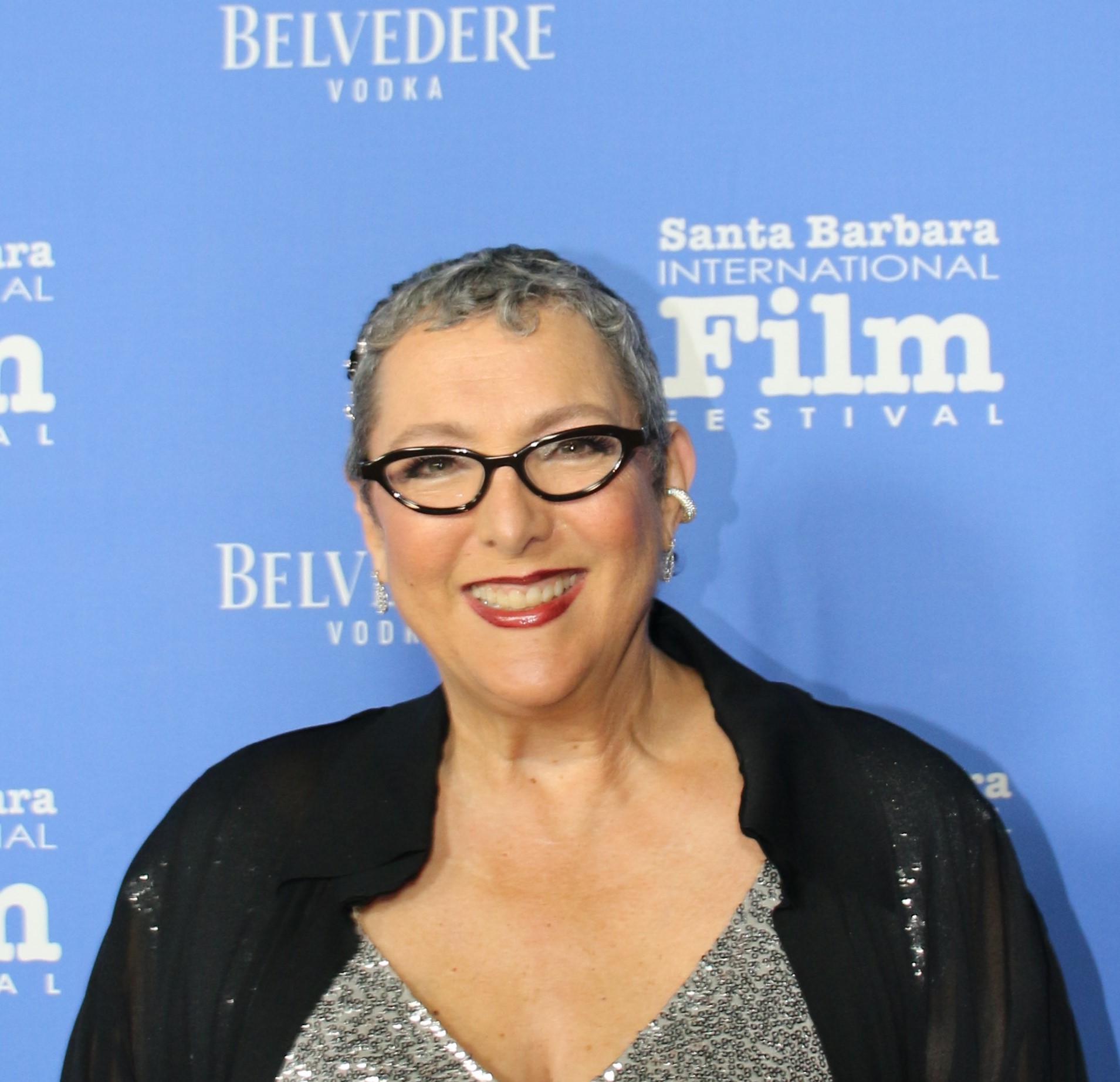 SBIFF President Lynda Weinman (Photo: Bonnie Carroll LBN)
Belvedere Vodka sponsored the 14th Annual Kirk Douglas Awards for Excellence in film. Guests raised their Belvedere cocktail
glasses
in a toast to Martin Scorcese. Each year Belvedere Vodka designes signature cocktails for this celebration and this year they included a Belvedere Collins and Belvedere Eastern Standard that were as divine. Visit LBN SIPS Section in December for full story on Belvedere Cocktails with recipes for home enjoyment.
.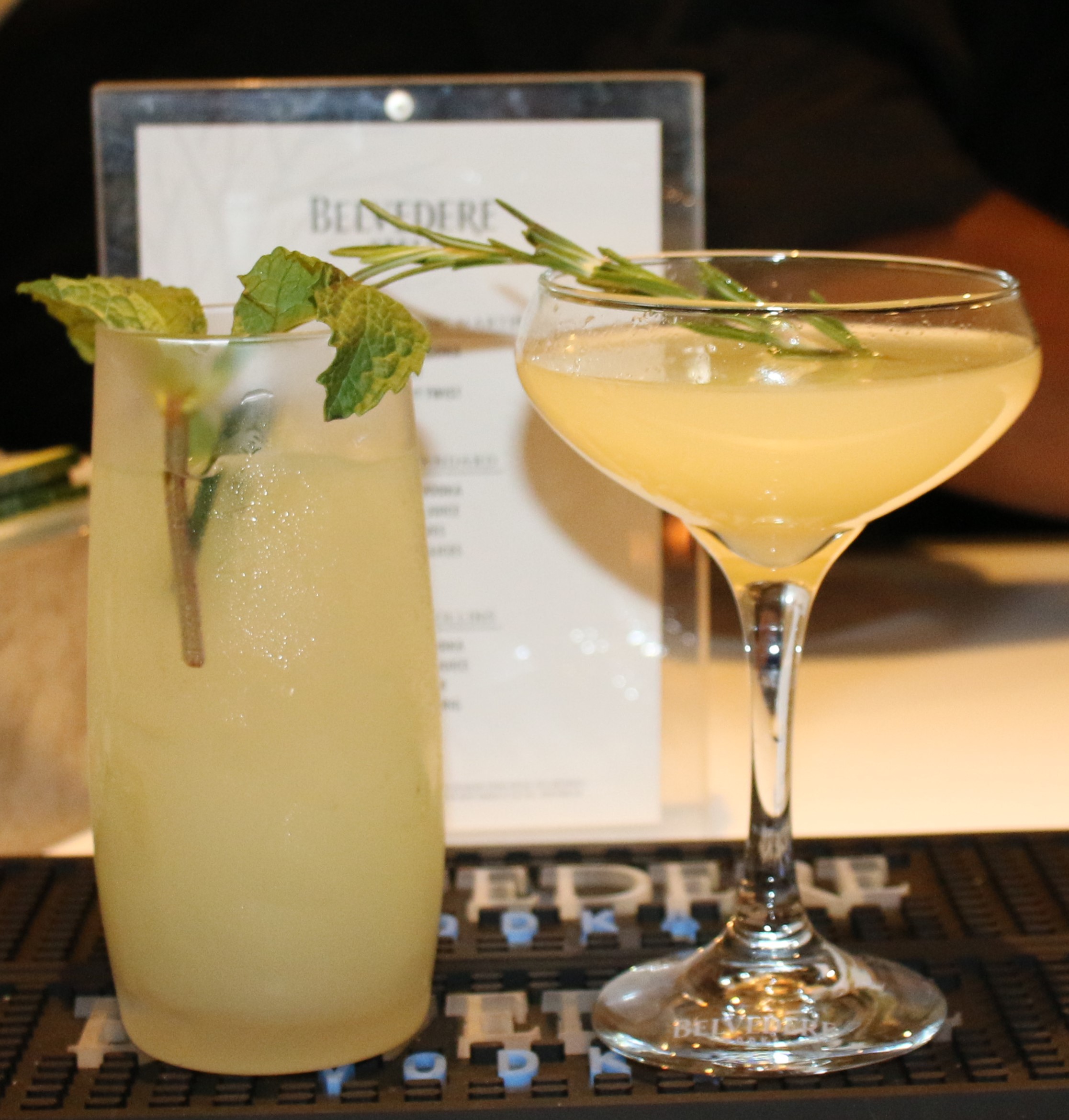 Beautiful Belvedere Vodka Cocktails (Photo: Bonnie Carroll)

The Santa Barbara International Film Festival will take place from Wednesday, January 15th through Saturday, January 25th. For information visit www.sbiff.org.
___________________________________________________________________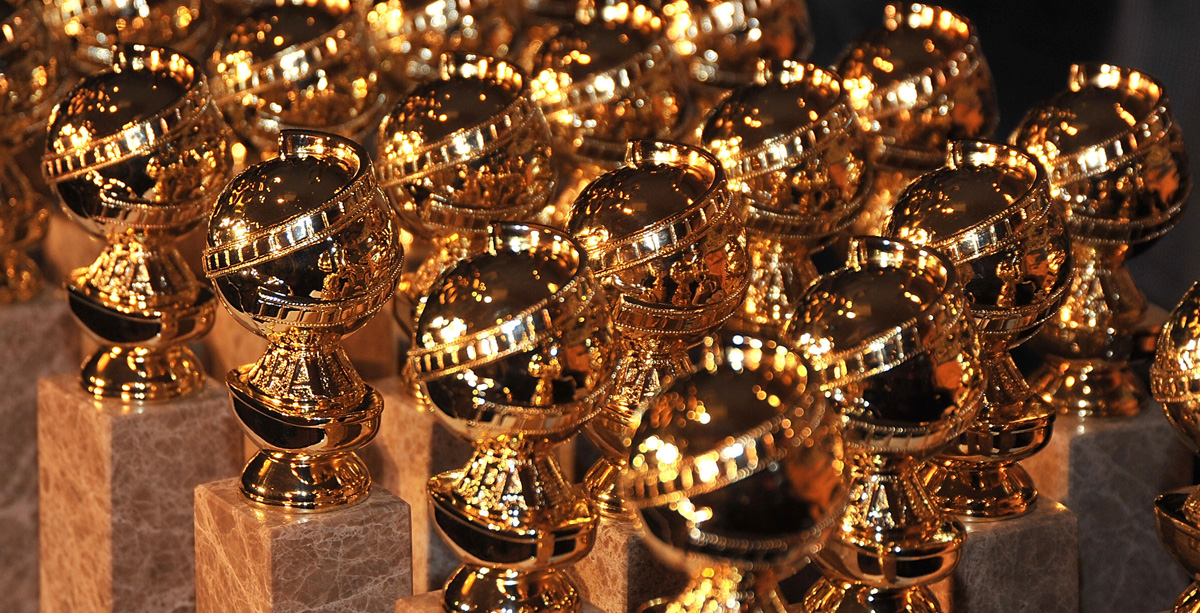 Golden Globes January 5, 2020
See nominees here:
https://www.goldenglobes.com/articles/nominations-77th-golden-globes-have-been-announced
_____________________________________________________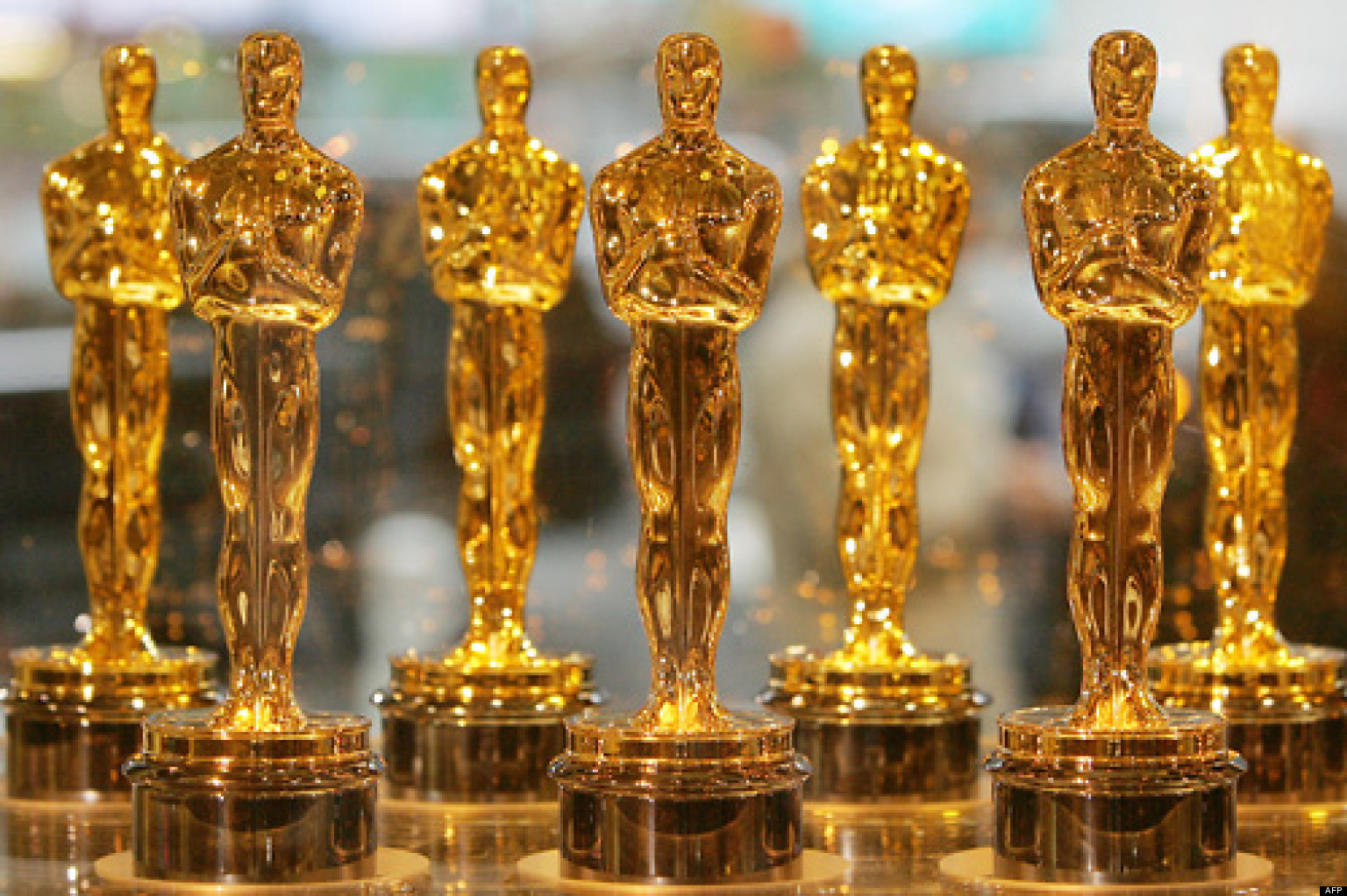 Oscar Awards February 23, 2020
OSCAR NOMINEES 2020
https://www.msn.com/en-us/movies/news/oscar-nominations-2020-the-complete-list/ar-BBYUiNo

________________________________________________________
BAFTA NOMINEES 2020
http://www.bafta.org/film/awards/ee-british-academy-film-awards-nominees-winners-2020
____________________________________________________
SUNDANCE FILM FESTIVAL JAN 23 -FEB 2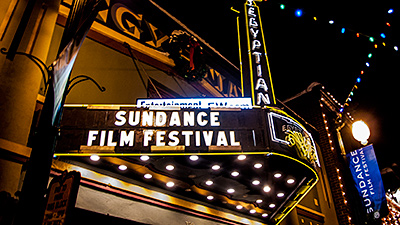 ______________________________________________________
PALM SPRINGS FILM FESTIVAL JANUARY 2020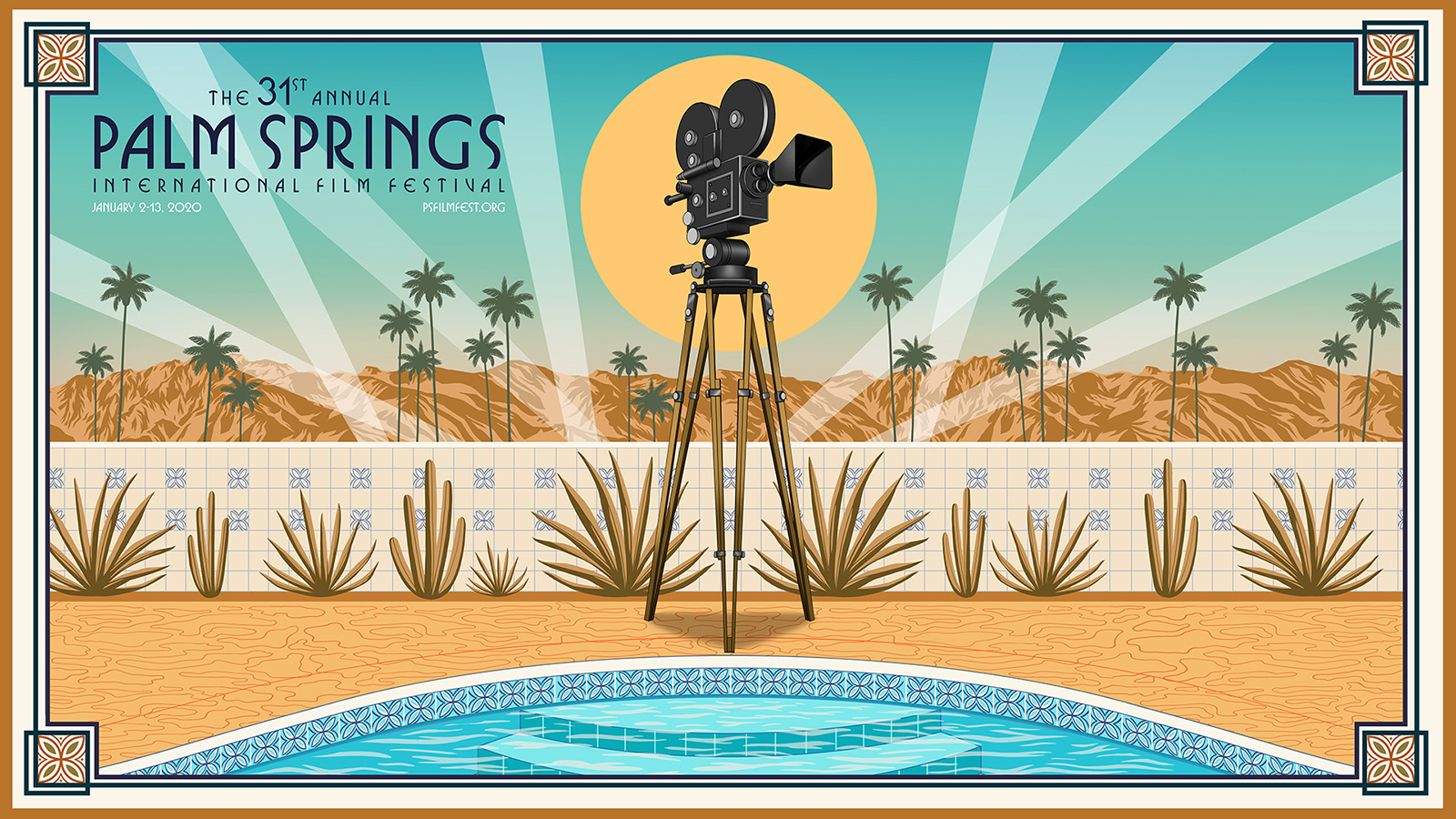 _________________________________________________________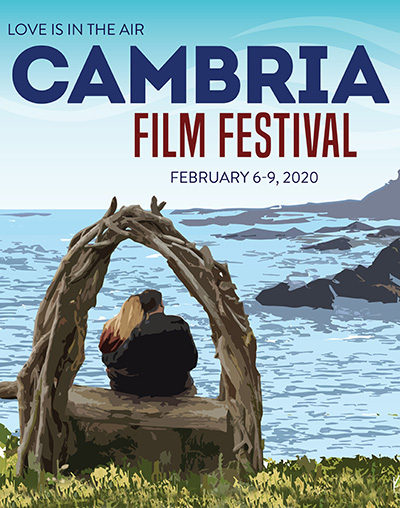 ______________________________________________________________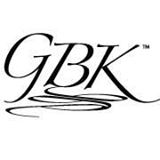 GBK Productions & Kimpton La Peer Hotel Honored Hollywood Elite at an Exclusive Gifting Lounge Ahead of Tonight's Golden Globe Awards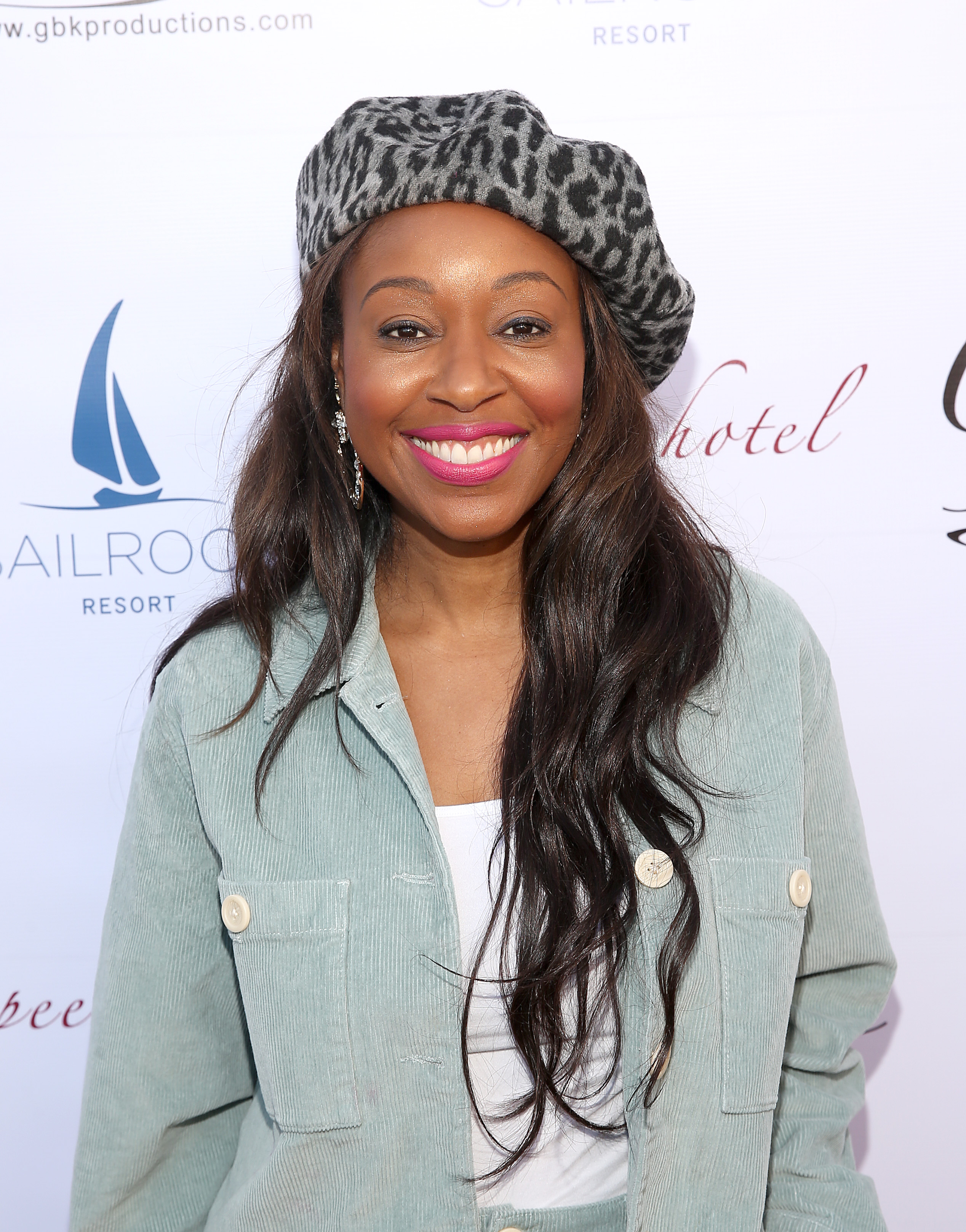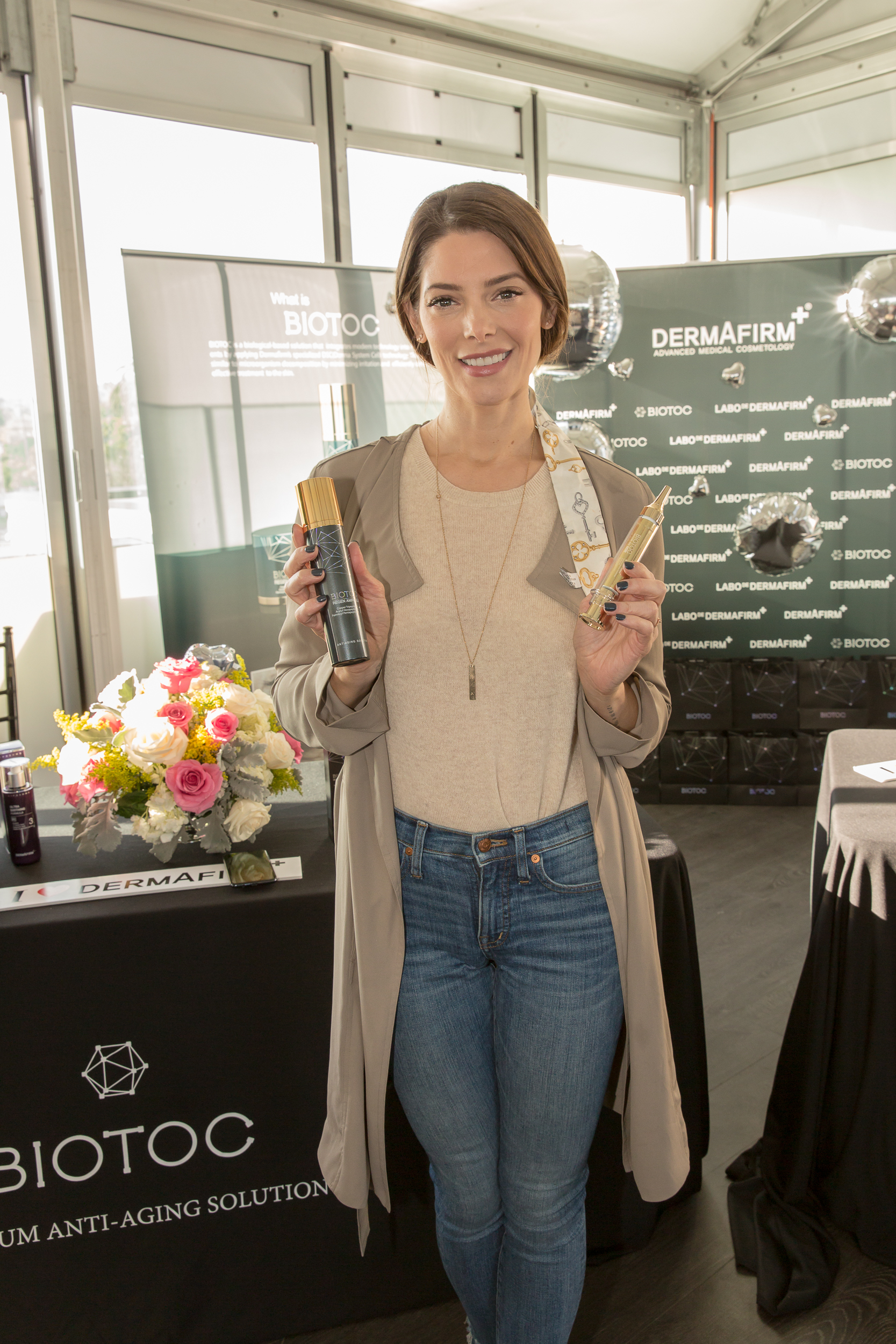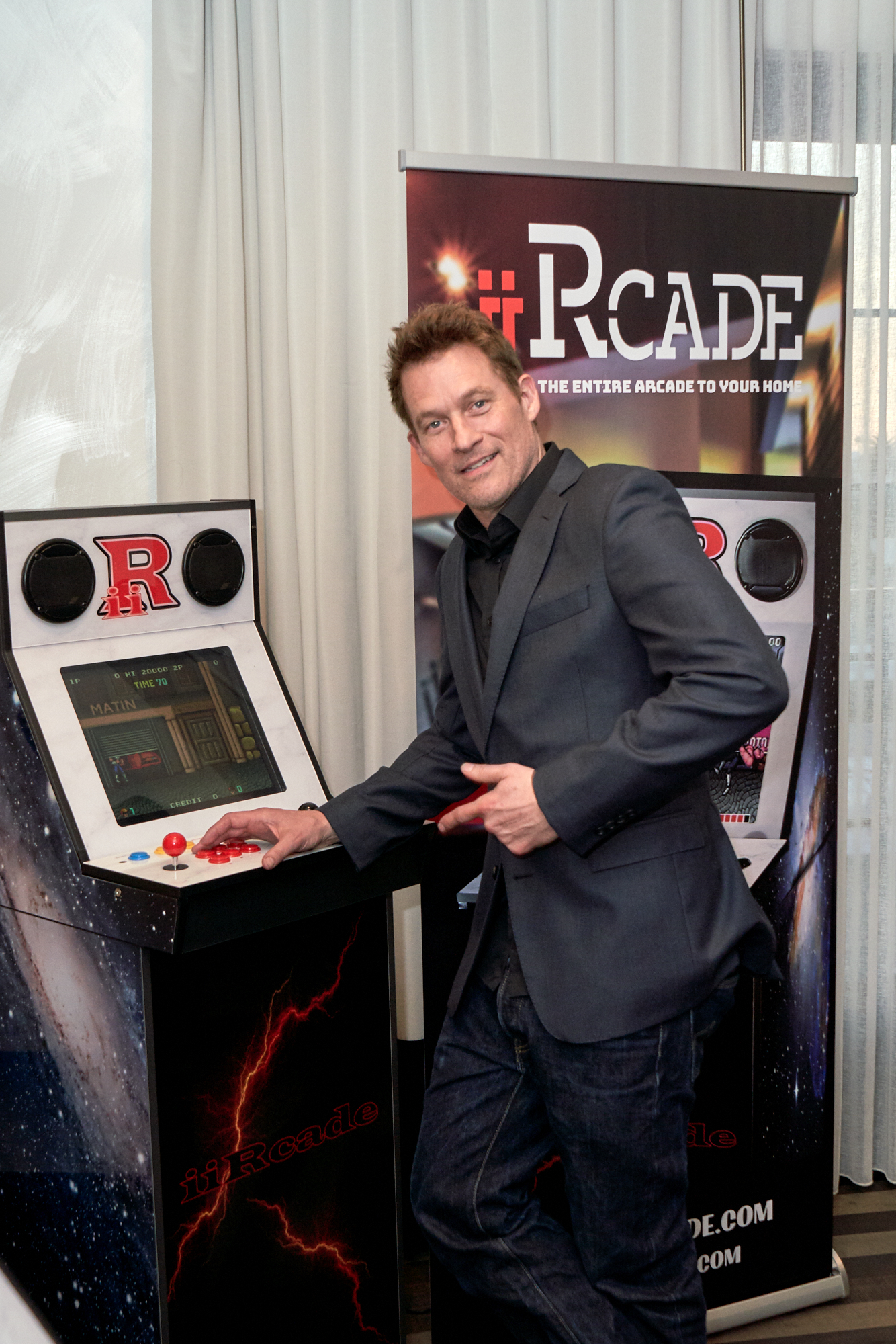 Celebrities Enjoyed the Gifting at GBK

Over $45K of the Hottest Gifts and Trips Were Gifted Over Two Days this Weekend to Hollywood Stars such as Bruce Dern, Viola Davis, Anthony Anderson, Michael Madsen, Storm Reid, Esai Morales, Ashley Greene and more.
January 3rd & 4th the world's premier celebrity gifting lounge producer, GBK Productions, along with the Kimpton La Peer Hotel, hosted the hottest ticket in LA honoring the 2020 Golden Globe Awards with a two-day exclusive celebrity gifting lounge on Friday, Jan. 3rd and Saturday Jan. 4th at the Kimpton La Peer Hotel in West Hollywood, CA.
Ahead of tonight's Golden Globes ceremony, Hollywood's biggest names mingled and celebrated at GBK's Annual Pre-Golden Globes Lounge.  Some of the celebrities that stopped by included the stars of Golden Globe Nominated films such as Bruce Dern, Michael Madsen & Mike Moh (Once Upon a Time in Hollywood), Ashley Greene (Bombshell), M. Emmett Walsh & K Callan (Knives Out), Trace Lysette (Hustlers), Tzi Ma (The Farewell), and Katherine Narducci (The Irishman) among others.  Also in attendance were the stars of Golden Globe nominated series such as Adina Porter & Victoria Tate (The Morning Show), James Tupper (Big Little Lies), Joel Johnstone & Matilda Szydagis (The Marvelous Mrs. Maisel), Josh Stamberg (The Loudest Voice), Darrell Britt-Gibson (Barry), Blake Ellis (Unbelievable) and more.  Other stars there included Storm Reid, Doc Rivers, Ava Michelle, Bethany Joy Lenz, Esai Morales, Viola Davis, Lindsey Kraft, Jason Lewis, Our Lady J, Nicholas Guest, Alicia Coppola, Scott Michael Campbell, Carly Hughes, Christina Anthony, Emily Tosta, Lyric Ross, Timon K. Durrett, Anthony Anderson, Victoria Park, Jimmy Wong, Brian Jordan Alvarez, Dara Renee, Eddie Martinez, Felix Solis, Jeremy Maguire, Nika King and many more.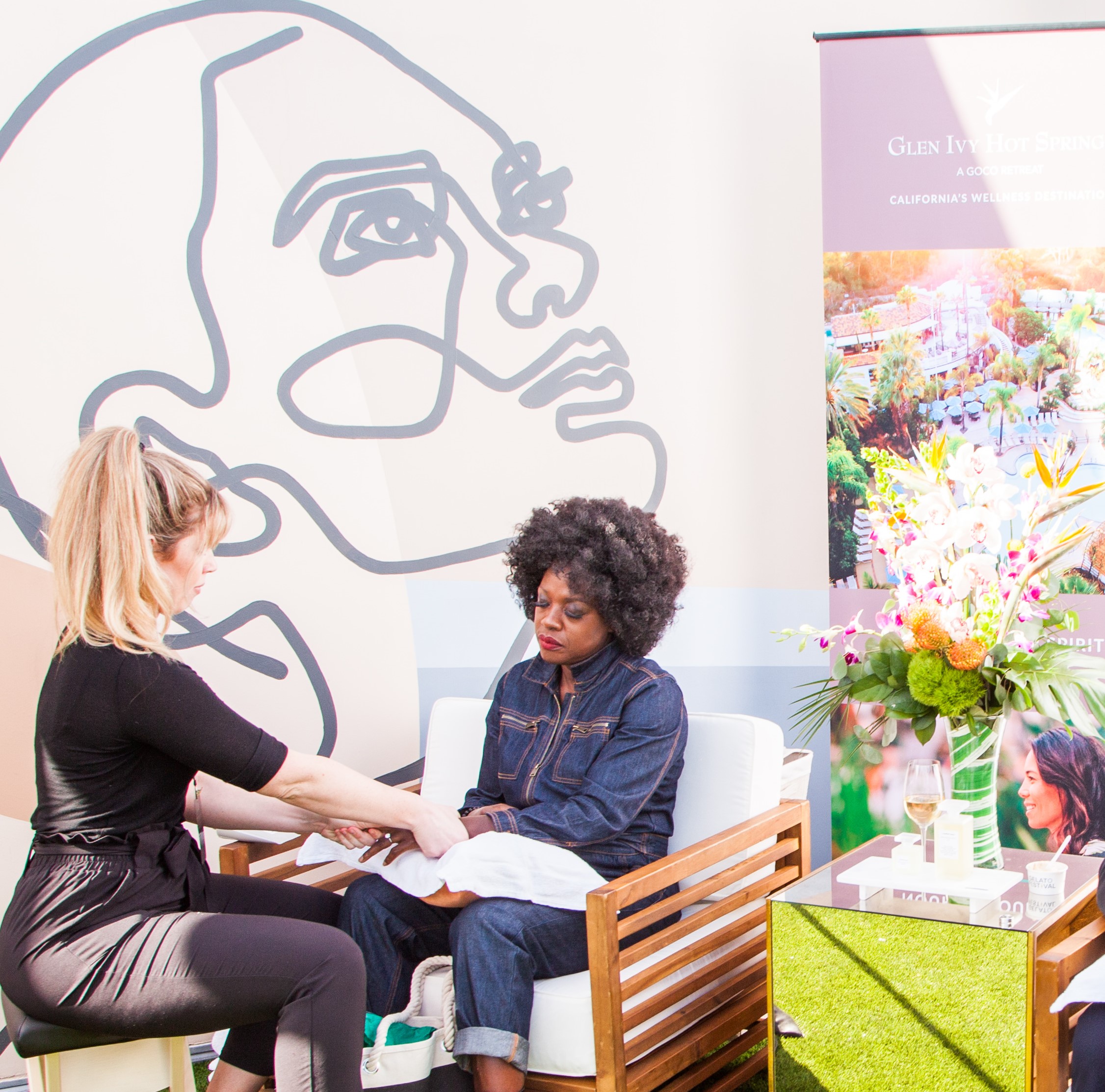 The celebrities, and select media, who attended GBK's Luxury Lounge were treated to this season's hottest items such as beauty and health care by The Super Dentist, Dermafirm USA, Glenn Ivy Hot Springs, AKA Cosmetic, New England Hemp Farm, Harmony Proteins; Trips by Sailrock Resorts and S Hotel Montego Bay Jamaica presented by Swanky Resorts; Clothing & jewelry by Trico Field & ZuZu Kim; cool tech and gadgets by Silent Mode, Nature Bright Company, Go Easel, iiRcade, Genius and other gifts by Hestan Vineyards, La Boulisterie, Miyoko's Creamery, Basic Vodka, Yowie Surprise Inside Chocolates, Secret Knock, West Coast Firepits, Gelato Festival and more.  This year's on-site charity was Educating Young Minds.  Entertainment was provided by Jes Danz & Roxcizzle. Talent and Press secured by Mosaic PR.

GBK Productions, is a luxury lifestyle gifting and special events company, specializing in entertainment marketing integration. For more information on Gavin B. Keilly (CEO) or GBK please go togbkproductions.com.
________________________________________________________________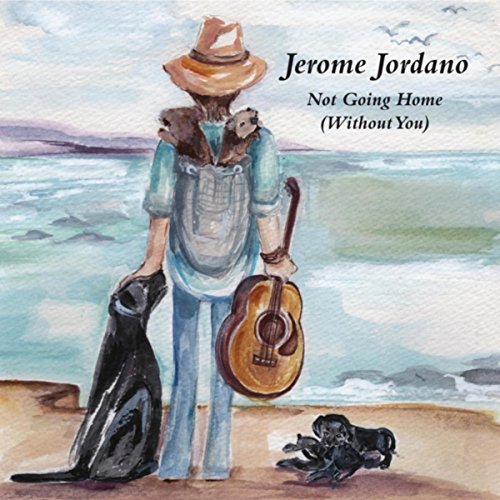 Album Release Jerome Jordano         
Not Going Home (Without You) $14.99 + Shipping

Great new CD & Album release by Musician, Singer, Song Writer Jerome Jordano - available at CD Baby, i Tunes and Spotify, SPRS_jj Instagram.
Shattered Paradigm Records, LLC

Live Authentically
www.shatteredparidigmrecords.com
Also available in Vinyl $21.99 + Shipping
---