TINSLETOWN TIDBITS   .   .   .
GBK 75th GOLDEN GLOBES LUXURY LOUNGE WAS A GOLDEN GATHERING
by Bonnie Carroll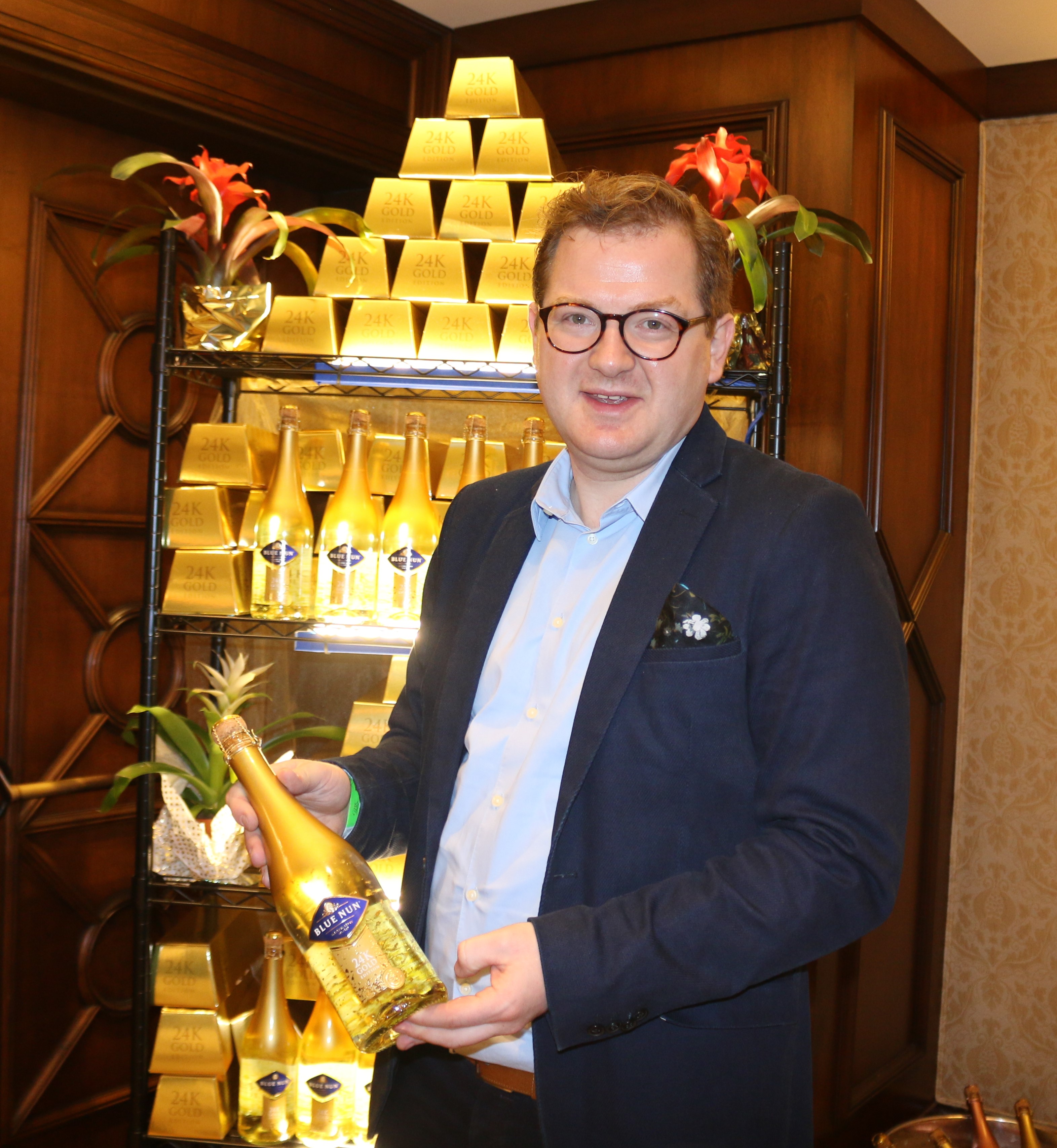 To celebrate the Golden Globes gifts in the 2018 GBK's Luxury Lounge was gold inspired including a golden sparkling wine by Blue Nun from Mosel Germany. The lovely ladies from Artisan Group once again presented coveted gifts in their signature bags filled with unique jewelry and art items, MyManu offered new technical superior ear buds, and Nigata Japan Jummai Ginjo Sake was amazing was loved by guests who perused the beautiful gift items in the Beverly Hills Montage Hotel suite.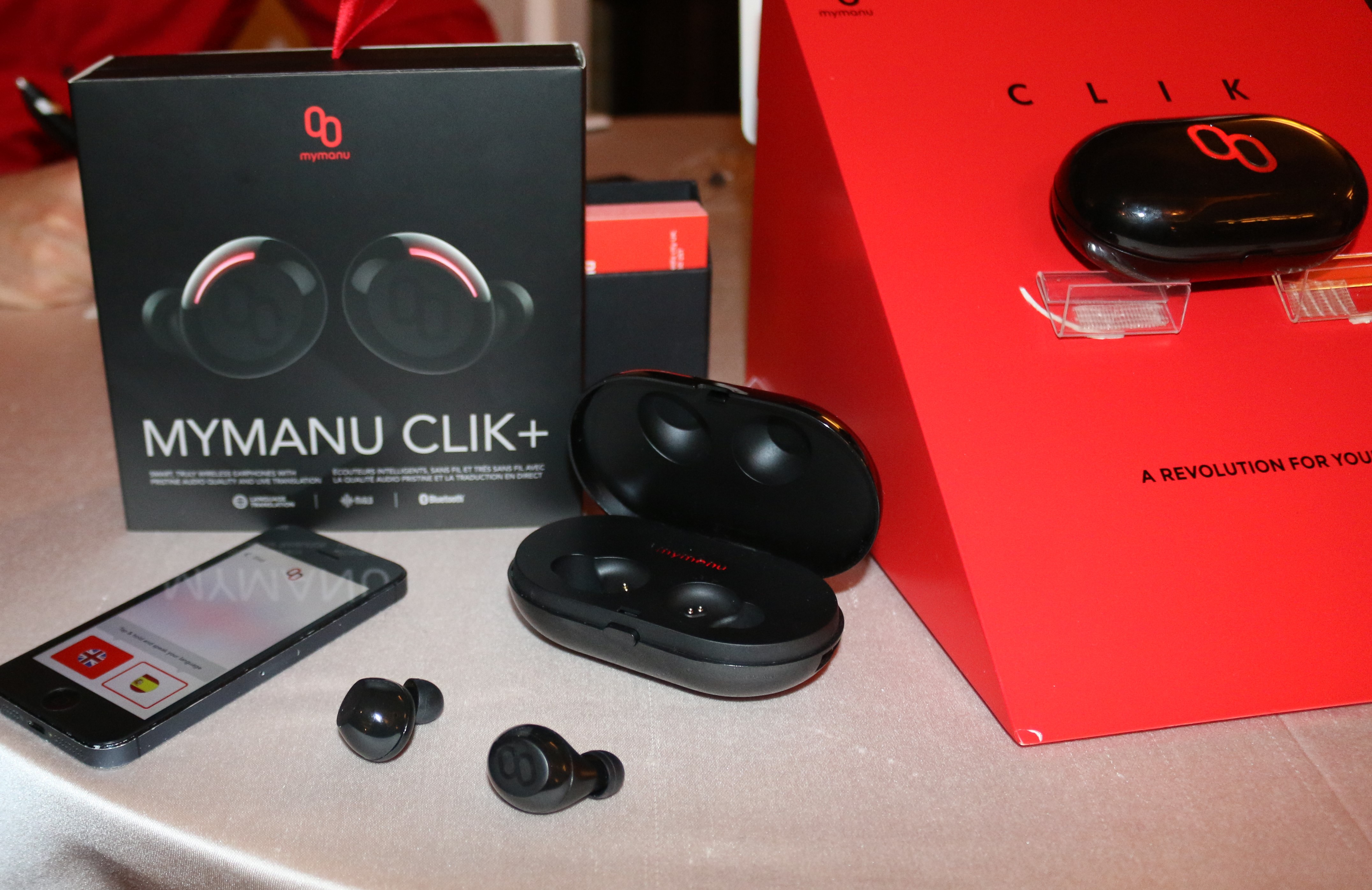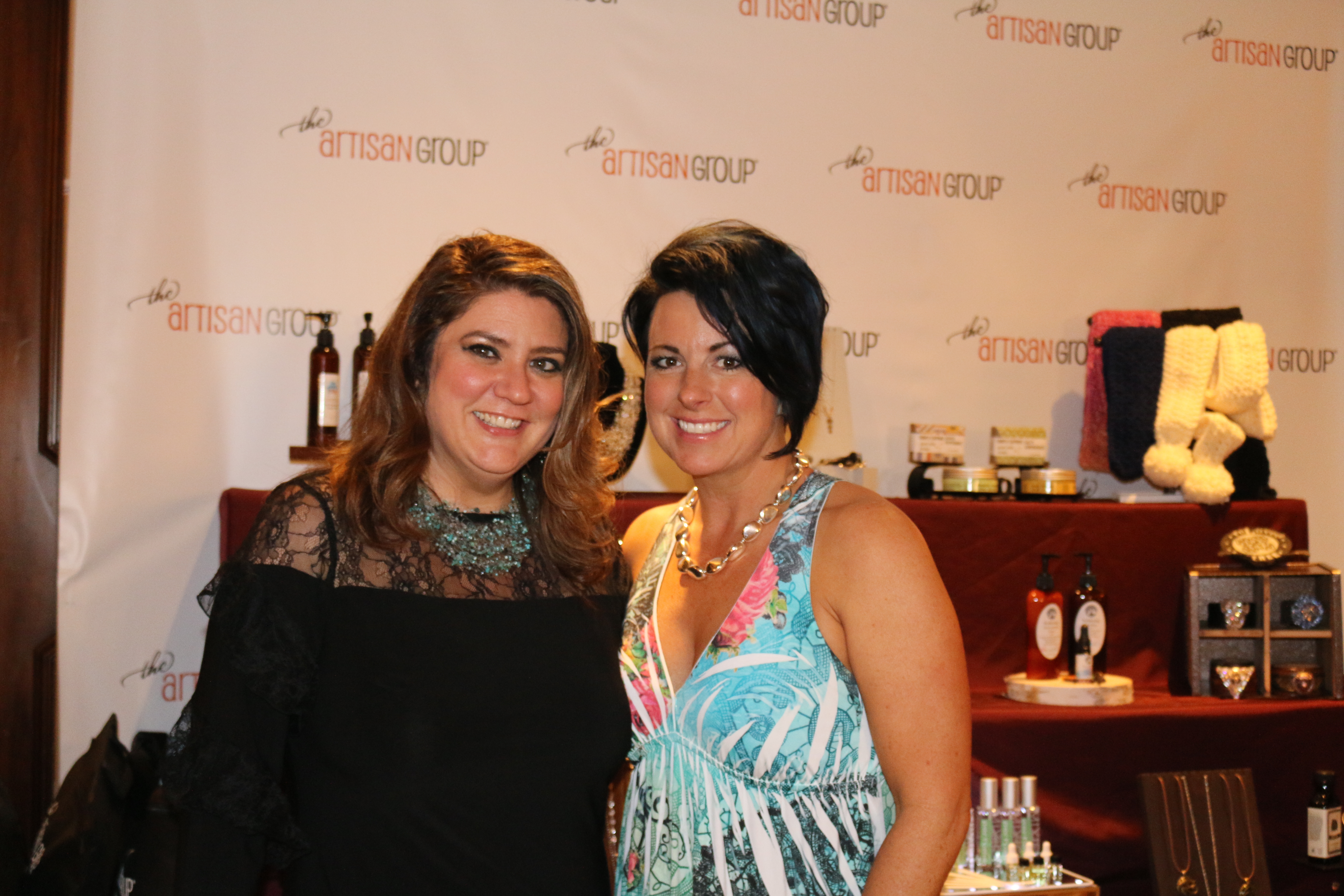 Rugs by eSalesRugs.com were gifted and artwork by LMK Art, travel kits from Noshinku, ICONSPEAK noise canceling ear buds, Vinci headphones with fitness sensors, Avocado Sock to keep your avocados perfect, CO2Lift masks to keep your skin perfectly hydrated. Chick-fil-A Foundation shared a book "Heroes Wanted." Guests took a virtual reality trip with The Mill, and Brave t-shirts and were gifted.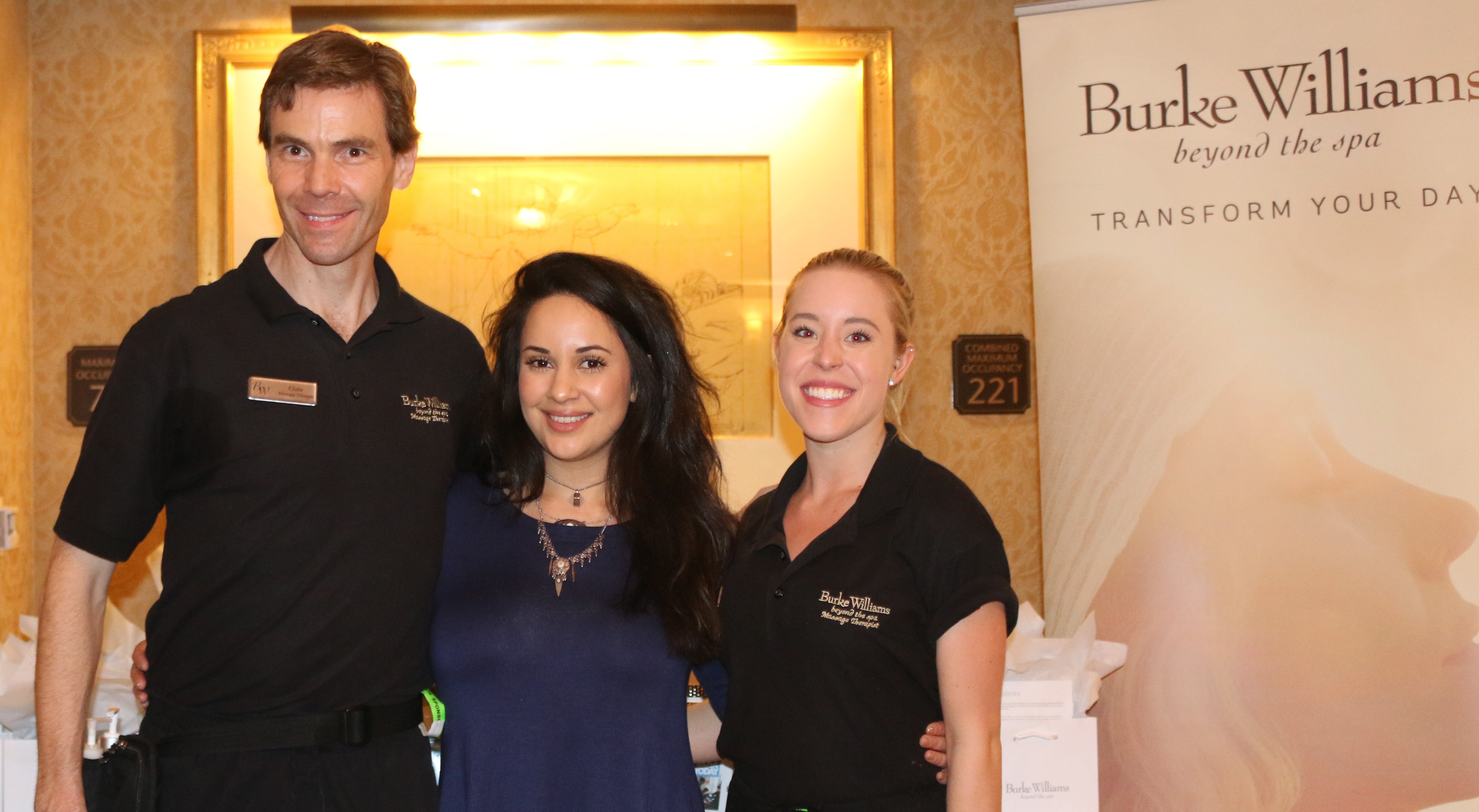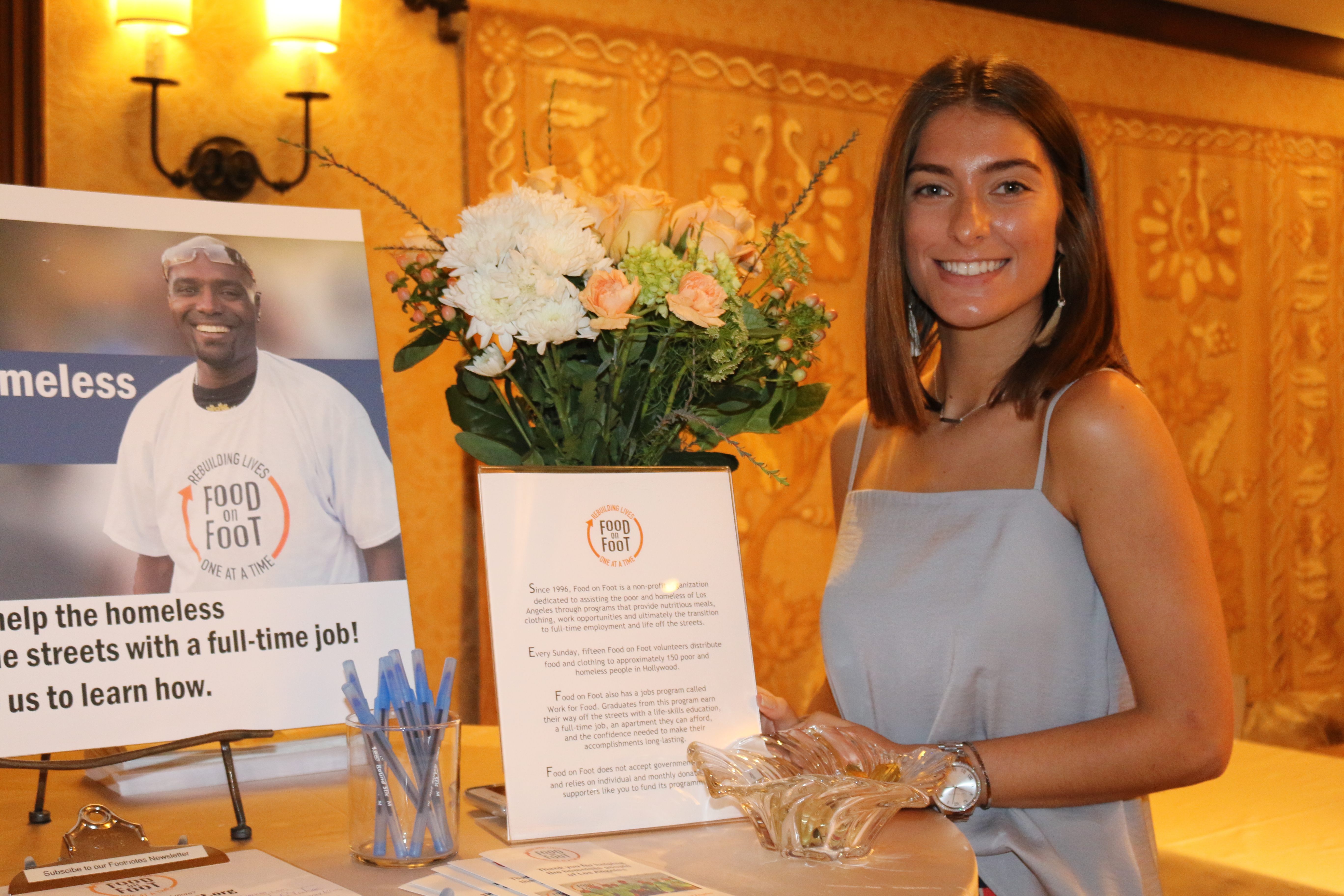 Food on Foot organization were sharing information on their work to help the homeless in LA, and Burke Williams Spa gave golden facials and massages to guests. Gifts from Burke Williams included divine skin products that are loved by all as well as a spa experience certificate for use at their many locations. Two faced was getting kudos with celebs while ADM Entertainment Adam Gomez kept the vibe going with the best sounds. Caribbean Living gave celebs a Royal Hideaway visit to the Caribbean.
The Golden Globes GBK host Gavin Keilly and his staff brought together a bevy of nominees, presenters and VIPs to celebrate the 2018 Golden Globes at the Montage Hotel in Beverly Hills. It was a fun experience for charming vendors sharing everything from Blue Nun golden sparkling wine to delicious tastes from the Montage Hotel chefs and divine Greek bites from Good Greek Grill.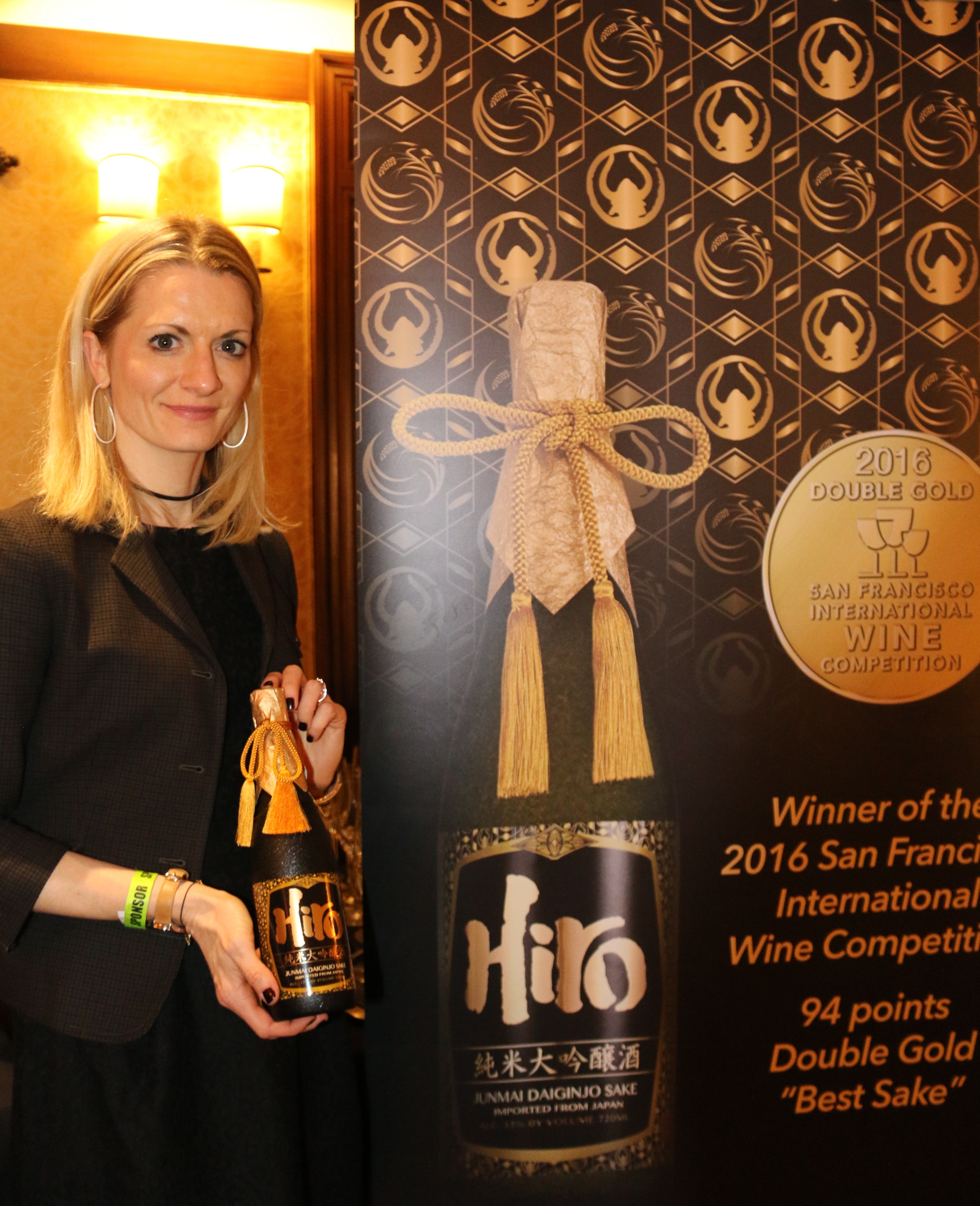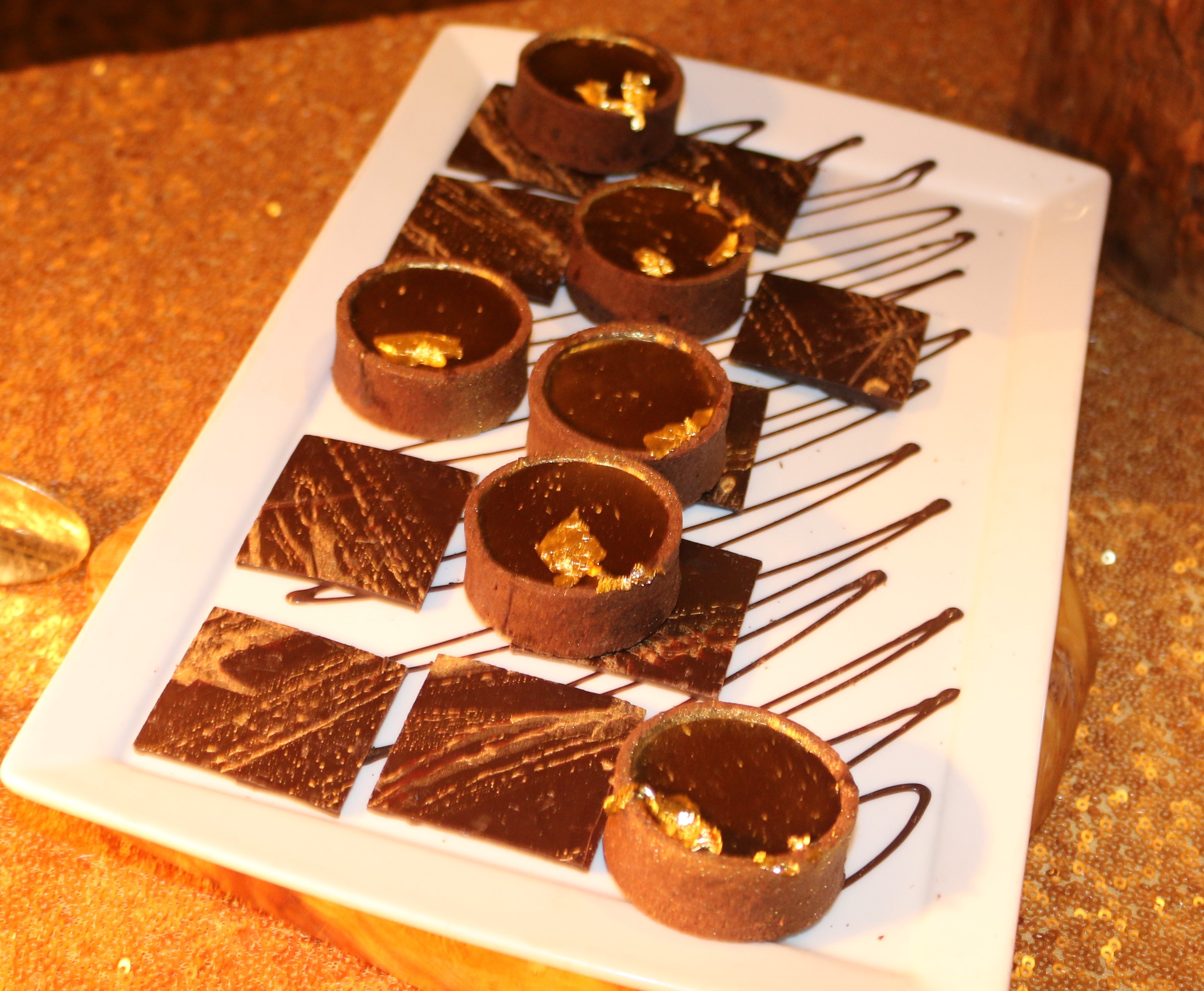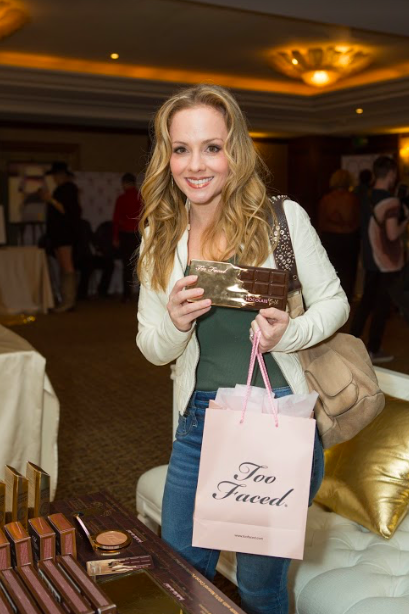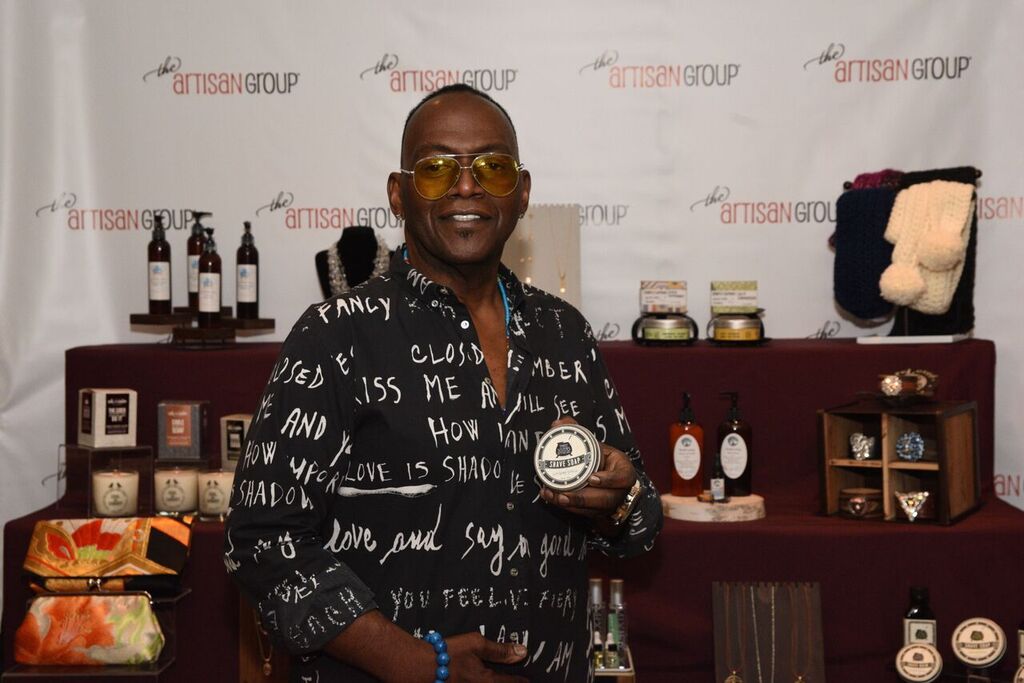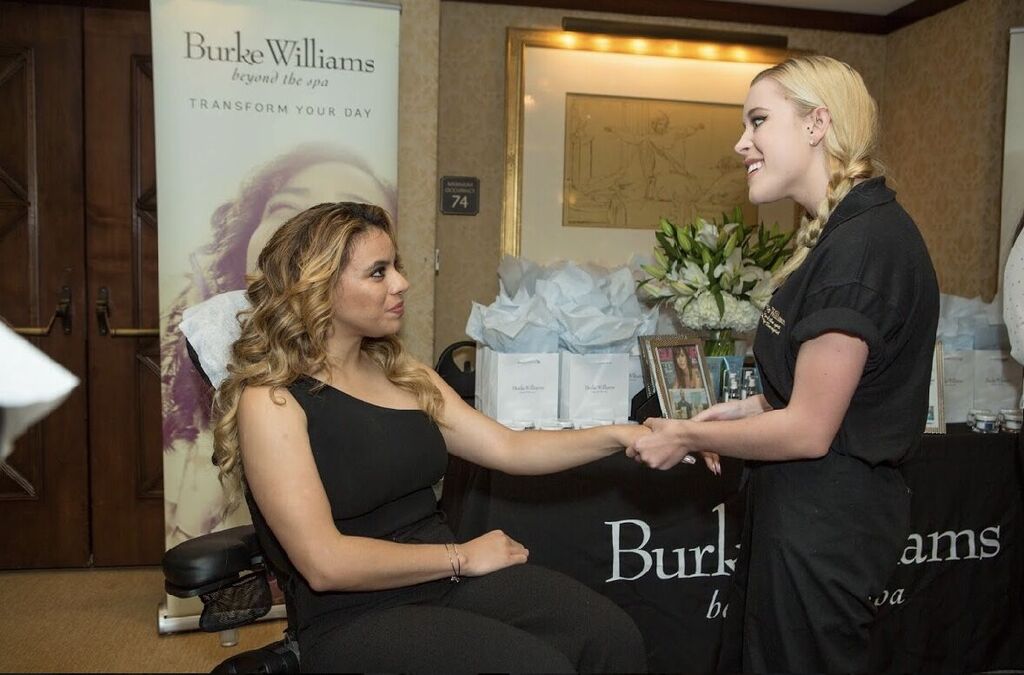 The day following the GBK Luxury Lounge the host of NBC's critically acclaimed "Late Night with Seth Meyers" took center stage at the Beverly Hilton when he hosted this year's live, star-studded awards show celebrating the very best in television and film. This years Golden Globe, known as the Hollywood Party of the Year 2018 was attended by Rancy Jackson, Dinah James (Fifth Harmony), Doug Jones (Noinated Shape of Water) Teala Dunn (Guilty Party), Zack Ward – Transformers, A Christmas Story, Shanola Hampton – Shameless, Ashley Le Conte – Get Out, Asia Monet Ray – Influencer, Anthony Anderson – Black-ish, Pollyanna McIntosh – The Walking Dead, Sam Humphrey – The Greatest Showman.
The popular three-hour Golden Globe ceremony is the official kickoff to awards season and will be broadcast live coast-to-coast. This year's Golden Globe nominees include Mary J. Blige, Sterling K. Brown, Jessica Chastain, Daniel Day-Lewis, Armie Hammer, Tom Hanks, Hugh Jackman, Nicole Kidman, Eric McCormack, Elisabeth Moss, Octavia Spencer, Meryl Streep, Denzel Washington, Reese Witherspoon and Shailene Woodley. For the full list of winners and nominees please visit: https://www.goldenglobes.com/winners-nominees.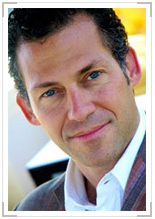 Gavin Keilly, CEO GBK Productions
www.GBKProductions.com
______________________________________________
JUDI DENCH HONORED AT 12TH ANNUAL KIRK DOUGLAS GALA by Bonnie Carroll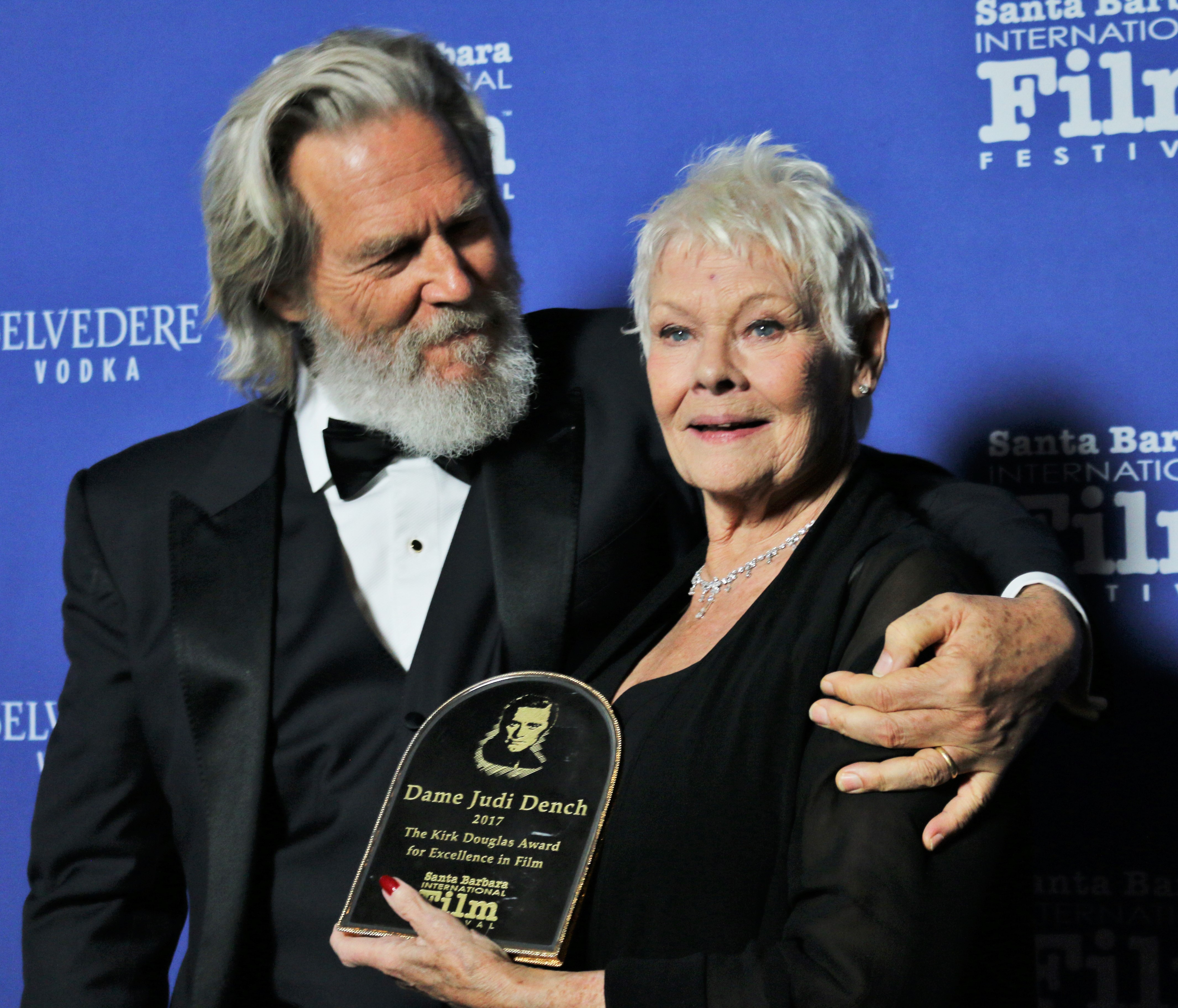 Jeff Bridiges Presents Dame Judi Dench Kirk Douglas Award (photo: Bonnie Carroll)
The night's honoree Judi Dench and presenters Ali Fazal, Armie Hammer, and Jeff Bridges all walked the red carpet a the Ritz Carlton Bacara Hotel in Santa Barbara to support and applaud the work of renowned actress Judi Dench who received the Kirk Douglas Award at the 12th Annual Kirk Douglas Award celibration for her excellence in film in "Victoria & Abdul." Throughout her career Judi Dench has received many accolades from BAFTA, Academy Awards, Golden Globes and many more.
Following comments from Roger Durling, Executive Director of SBIFF, Actor Ali Fazal who starred in Victoria & Abdul with Dench and actor Armie Hammer, actor and Santa Barbara local Jeff Bridges presented the award to Dench following an endearing introduction on her amazing acting career that included a quote from actor Johnny Depp who says 'Dame Dench is the love my his life.'
Dench, who is actually a diminutive figure, accepted her award and shared that a huge number of people played a part in her being the recipient of this award. She was so pleased to have a meeting with Kirk Douglas prior to the event, and said she was so very grateful for the award in his name.
The group of actors who were present and participated in the presentation of this award proved to be a wonderful mix of actors who not only loved working with the great Dame Dench, but also enjoyed having fun with her during the red carpet and post photo opportunities. In her eighties she still has the energy of a twenty-five year old, and it shines through her expressive eyes. The filmagraphy on her body of work went from 007 to Queen Victoria and it was all a reminder of what a truly great actress this lady is, and the standard she has set for outstanding work on stage and in film.
Since 2006, the annual Kirk Douglas Award for Excellence in Film has been awarded to a lifelong contributor to cinema through their work in front of the camera, behind, or both. Past honorees include Warren Beatty, Jane Fonda, Jessica Lange, Forest Whitaker, Robert DeNiro, Michael Douglas, Harrison Ford, Quentin Tarantino, Ed Harris, and John Travolta.
Funding from the Gala will go to support the many educational and community programs hosted by the Santa Barbara International Film Festival such as Mike's Field Trip to the Movies, the 10-10-10 Mentorship program and competitions, the Film Studios Program, Apple Box Family Films and the festivals new initiative to be launched this summer, Film Camp. The 33rd annual Santa Barbara International Film Festival will take place from Wednesday, January 31st through Saturday, February 10th.
The Ritz Carlton, who recently purchased the Bacara Resort & Spa, presented a dinner fit for a Dame from beginning to end. The Belvedere cocktails were flowing throughout the night, wines paired with the dinner were by Dom Perignon, and Grace & Vine with a sweet ending dessert that was beyond amazing. It was a fun filled evening honoring a 'one in a million' great actress!
____________________________________________
GOLDEN GLOBES January 7, 2018

__________________________
SANTA BARBARA INTERNATIONAL FILM FESTIVEL

JANUARY 31, 2018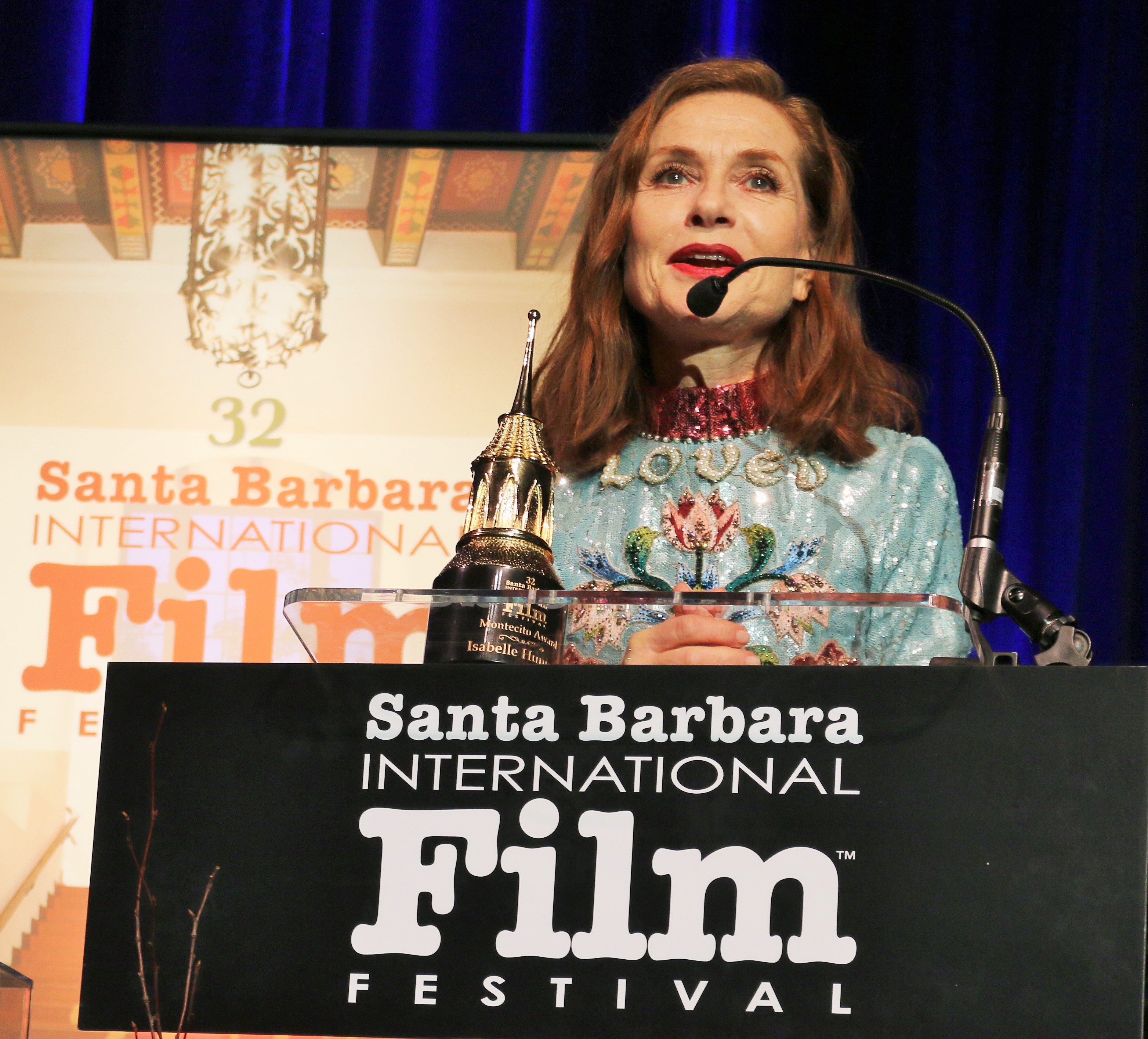 (Photo by Bonnie Carroll 2017)
_______________________________

 DATES TO REMEMBER
January 2018
2 – Annie Award online voting opens
2 – Palm Springs International Film Festival Awards Gala
3 – Deadline for receipt of final Golden Globe ballots from HFPA members
3 – Voting ends for Art Directors Guild nominations
3 – Cinema Audio Society nomination ballot voting ends
3 – NYFCC awards dinner
4 – WGA theatrical and documentary screenplays announced
4 – Art Directors Guild nominations announced
4 – PGA nominations polls close for motion pictures and animated motion pictures
5 – AFI Awards luncheon
5 – PGA Awards nominations announced
5 – PGA nominations for TV, animated, motion pictures and digital announced
5 – Academy Award nominations voting opens at 8AM PST
7 – Golden Globe Awards
8 – Final ballots go out to BFCA members
8 – Final ballots go out to BTJA members
9 – Deadline for BFCA returning final ballots
9 – Deadline for BTJA returning final ballots
9 – National Board of Review gala
9 – BAFTA nominations announced
10 – Cinema Audio Society nominees announced
10 – DGA TV, Commercial and Documentary nominees announced
11 – Critics' Choice Awards
11 – DGA feature film and first-time feature nominations announced
12 – Academy Award nominations voting closes at 5PM PST
15 – NAACP Image Awards
19 – PGA final voting closes
20 – PGA Awards
19 – SAG final voting closes
21 – SAG Awards
23- Annie Award final voting closes
23 – Academy Award nominations announced
26 – ACE Eddie Awards Gala
27 – Art Directors Guild Awards
February 2018
1 – Cinema Audio Society final voting begins
3 – DGA Awards
3 – Annie Awards
5 – Oscar Nominees Luncheon
10 – USC Scripter Awards
11 – WGA Awards
14 – Cinema Audio Society final voting ends
18 – BAFTA Awards
20 – Academy Award final voting opens at 8AM PST
24 – 54th Annual CAS Awards
27 – Academy Award final voting closes at 5PM PST
March 2018
3 – Independent Spirit Awards
3 – BAFTA Tea Party
4 – 90th Annual Academy Awards
---