Entertainment – TinselTown Tidbits by Bonnie Carroll

SANTA BARBARA INTERNATIONAL FILM FESTIVAL
OPENING NIGHT WORLD  PREMIERE OF "MISSION BLUE"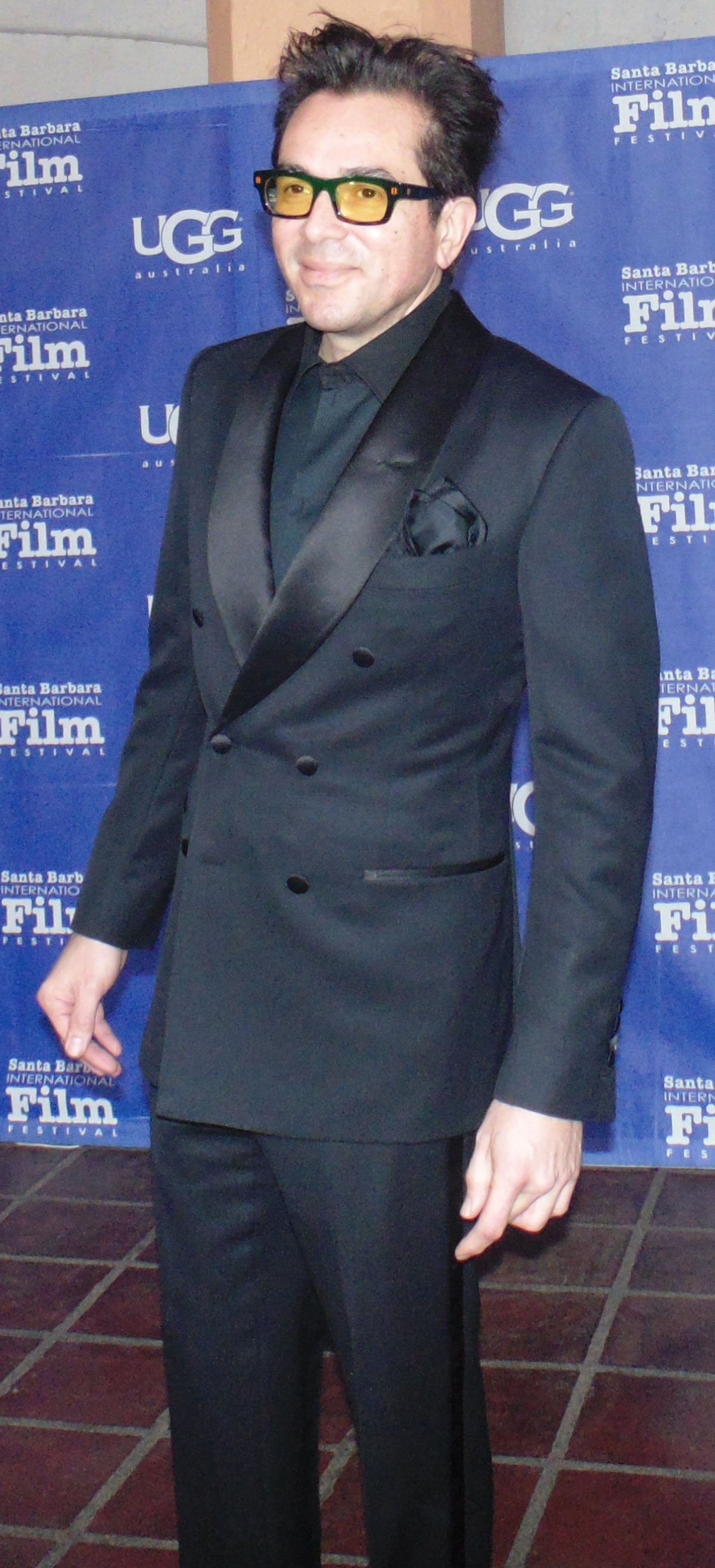 SBIFF Executive Director Roger Durling welcomed celebrities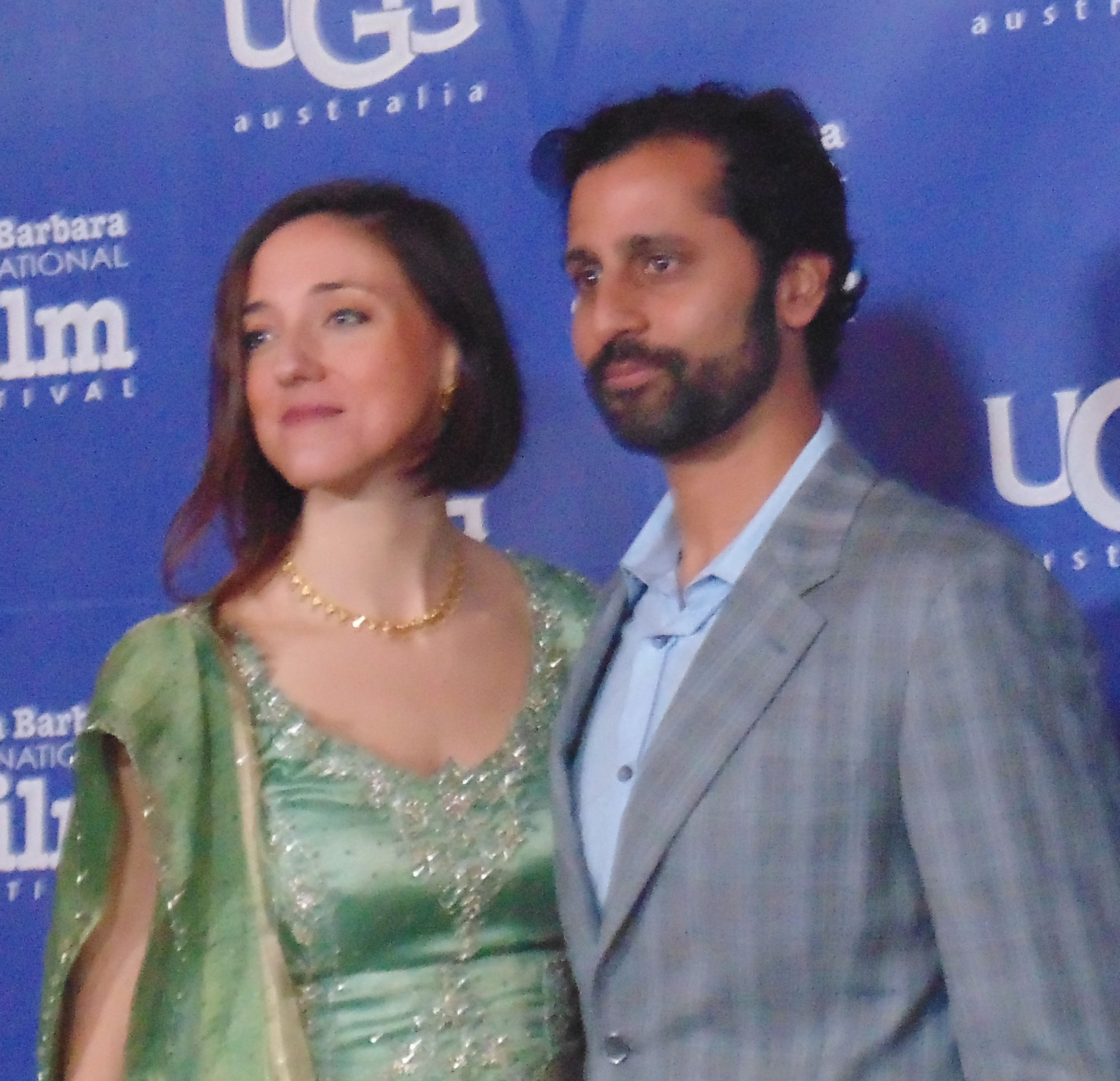 arriving at the Red Carpet. Directors Fisher Stevens and Robert Nixon, oceanographer Sylvia Earle and composer Will Bates joined Tim Matheson, SBIFF Jurors Alan Thicke, Frances Fisher, Mimi DeGruy, Anthiony & Arnette Zerbe, Tony Award winning composer Adam Guettel, and Gurukulam film directors Jillian Elizabeth and zNeil Dalal. It was a full house to watch the opening night world premiere film "Mission Blue" a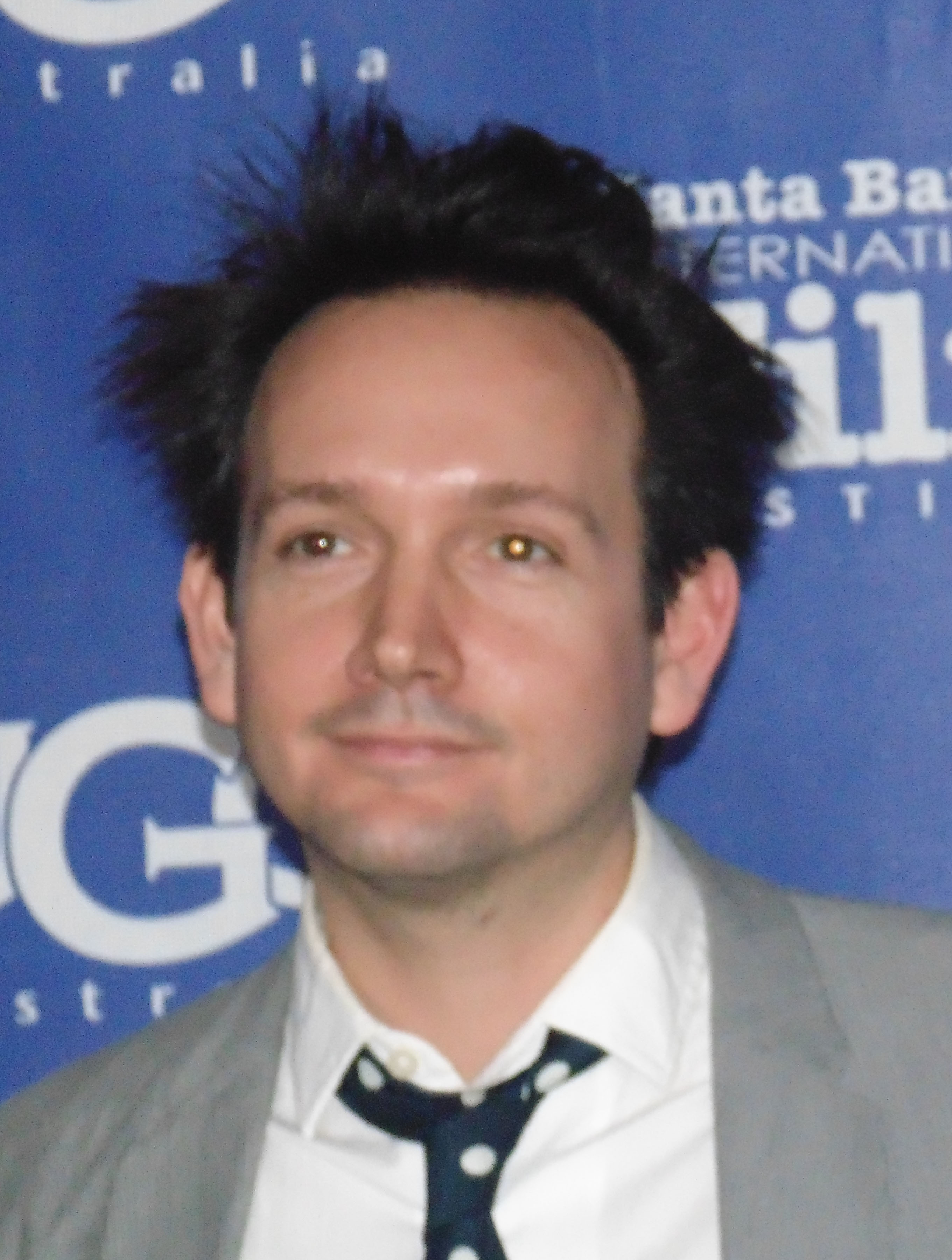 documentary highlighting Earl's life's work and the urgent international effort by National Geographic Society to build awareness on the state of our oceans. Sylvia Earl is an oceanographer, explorer, author and lecturer who is referred to by the New Yorker and New York Times as "Her Deepness". She has led more than 60 expeditions and logged more than 6,000 hours underwater. The Opening Night festiuvities were sponsored by Studio 7 and The Santa Barbara Independent.
______________________________________________________________
DAVID O. RUSSELL RECEIVES THE OUTSTANDING DIRECTOR AWARD
AT 29TH SANTA BARBARA INTERNATIONAL FILM FESTIVAL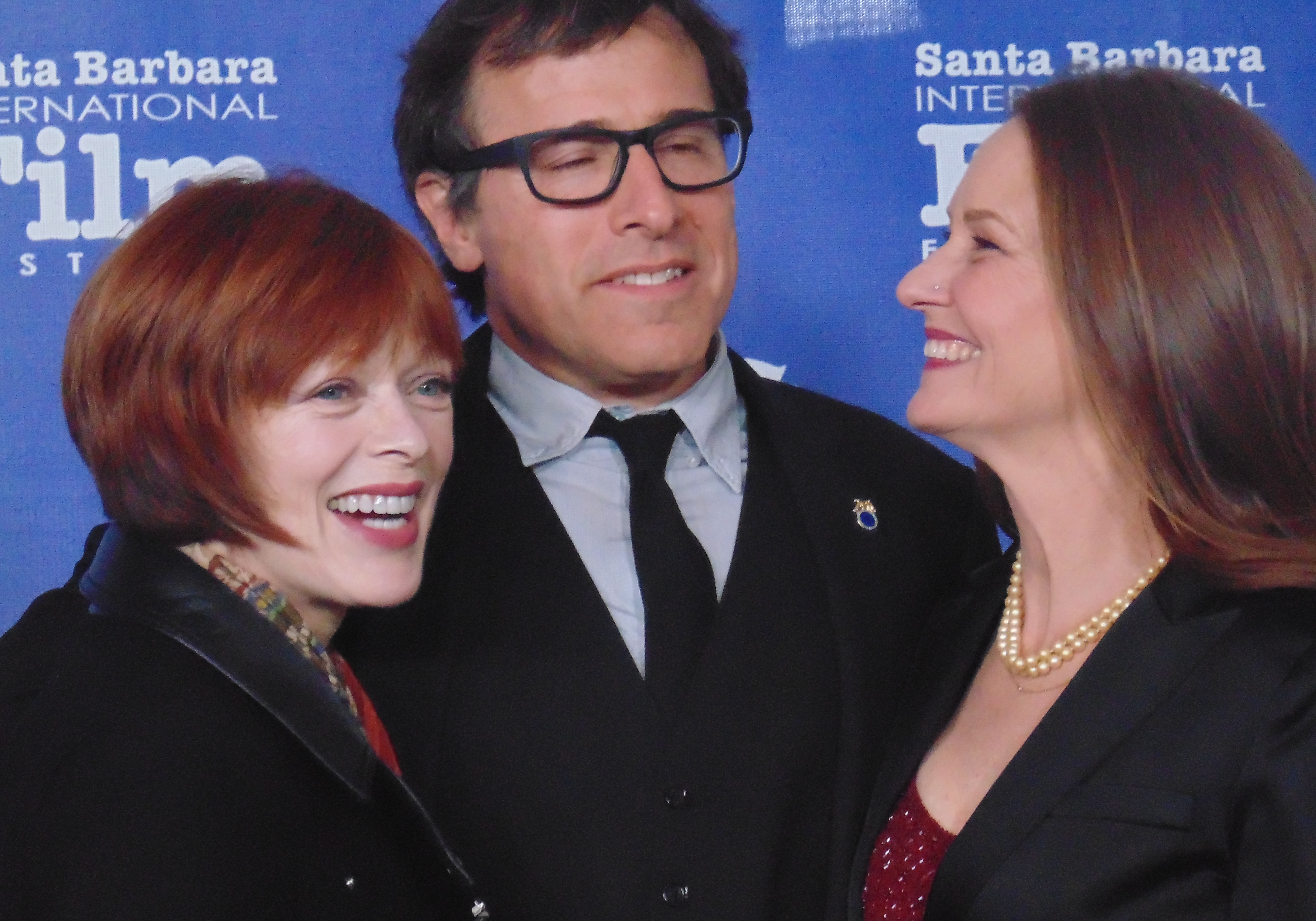 The Santa Barbara International Film Festival presented David O. Russell with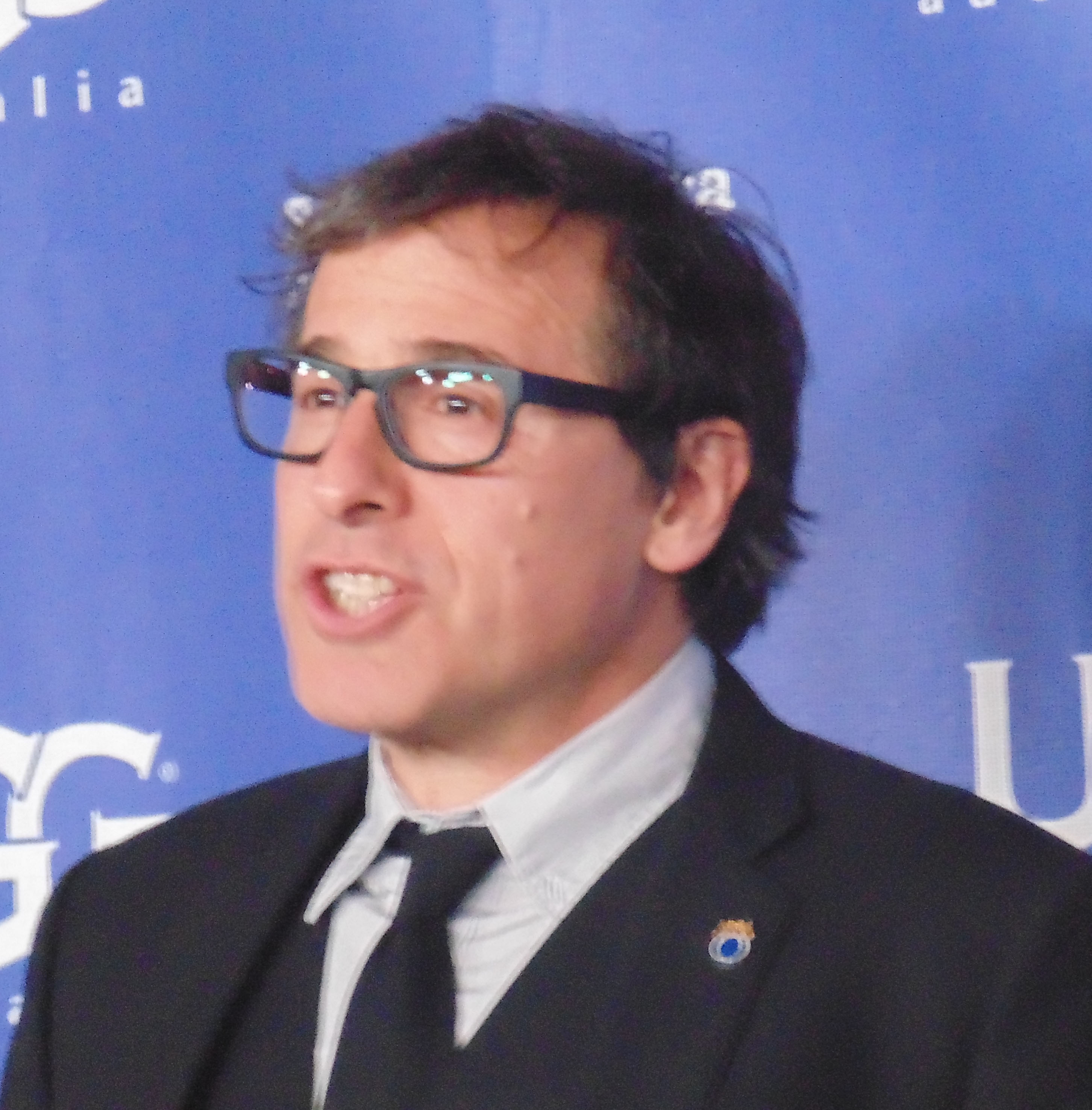 the Outstanding Director Award on January 31. Melissa Leo presented the award and Frances Fisher enjoyed a few laughs with Russell on the red carpet, while Roger Durling extended a warm welcome to Leo. The dfirector of "Queens and Cowboys" Matt Livadary, producer Erin Krozek and Wade Earp also strolled the carpet, along with SBIFF President Douglas Stone. David O.Russell said he thought Santa Barbara was a secret weapon and was honored to be here.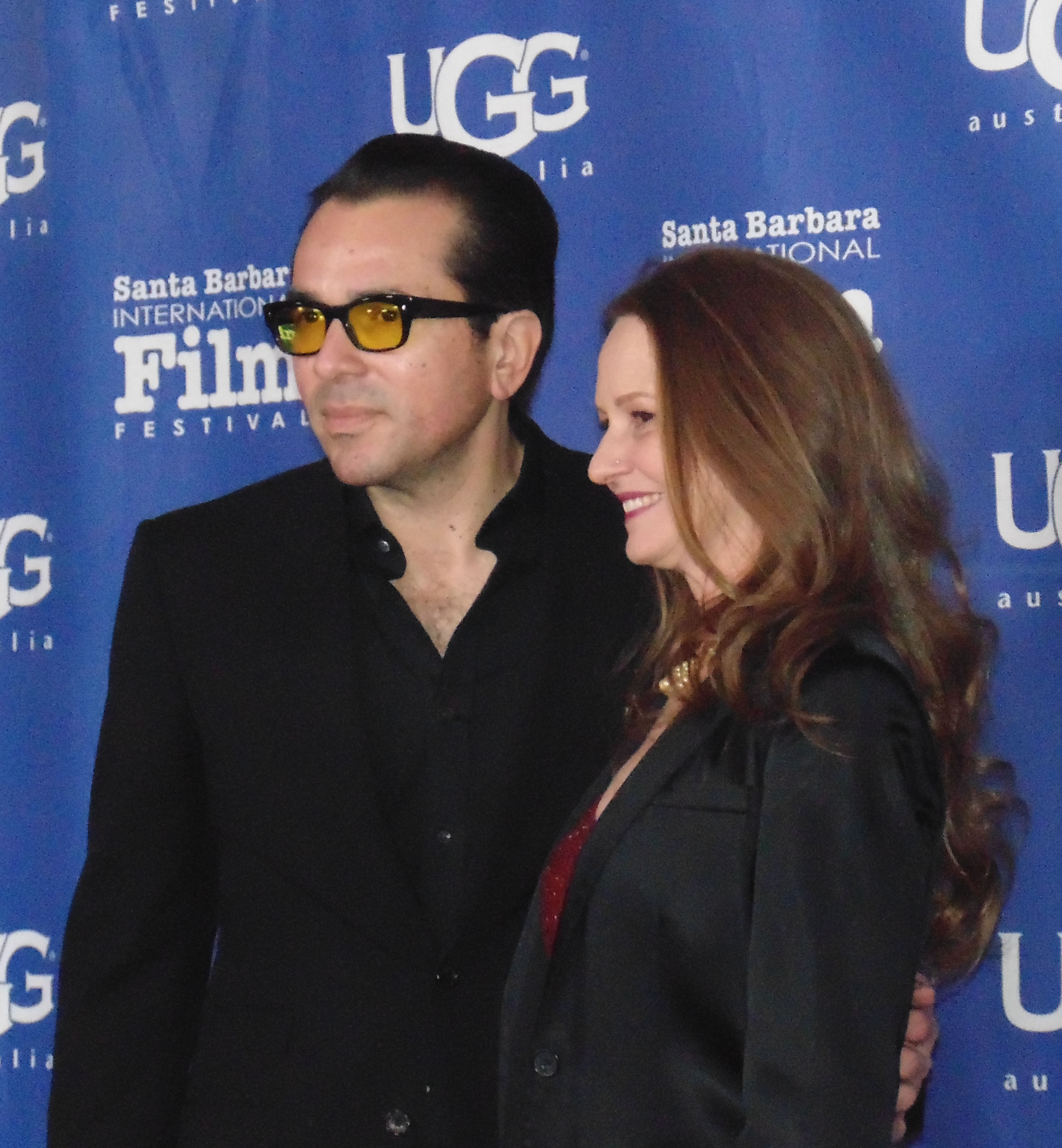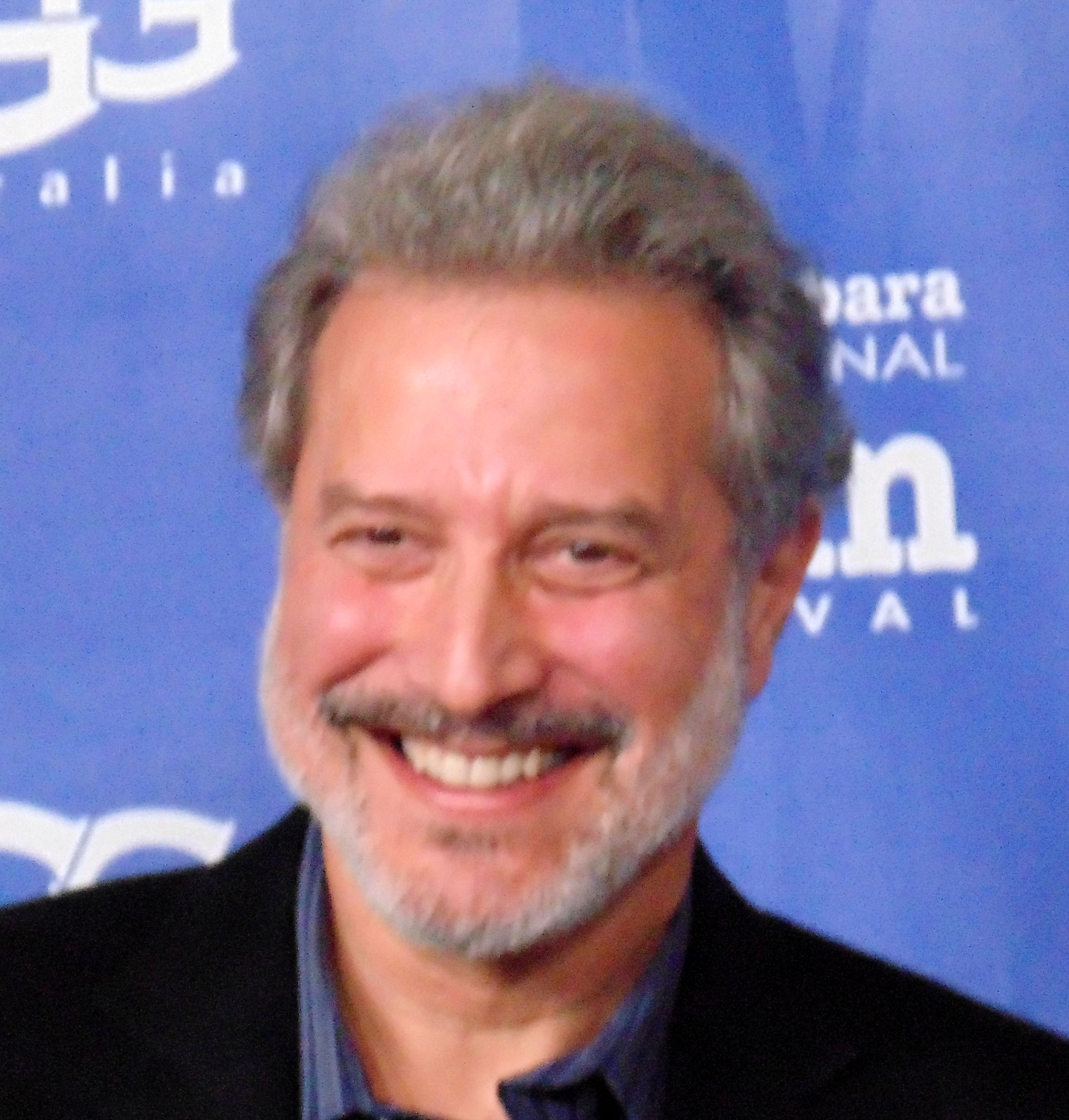 David O. Russell's last three films have garnered 25 Oscar nominations, including 11 acting nominations and three wins. For the second year in a row, Russell has directed his cast to acting nominations in all four Oscar® acting races.  His latest film,American Hustle has been honored with 10 Academy Award® nominations, including a Best Director nomination for Russell and a Best Original Screenplay nomination that he shared with Eric Warren Singer.  It has also won three Golden Globe Awards and has received 10 BAFTA Award nominations, including a nomination for Russell for Best Director, a Directors Guild of America Award nomination for Russell, and two Screen Actors Guild Award nominations.  It has been honored by the New York Film Critics Circle as the Best Picture of the Year.  Previously, Russell received Oscar® nominations for his work directing The Fighter and wring and directing Silver Linings Playbook, as well as a BAFTA Award for his screenplay for Silver Linings Playbook.
 For more information, please visit www.sbfilmfestival.org.
________________________________________________________________
KATE BLANCHETT HONORED WITH OUTSTANDING 
PERFORMER OF THE YEAR AWARD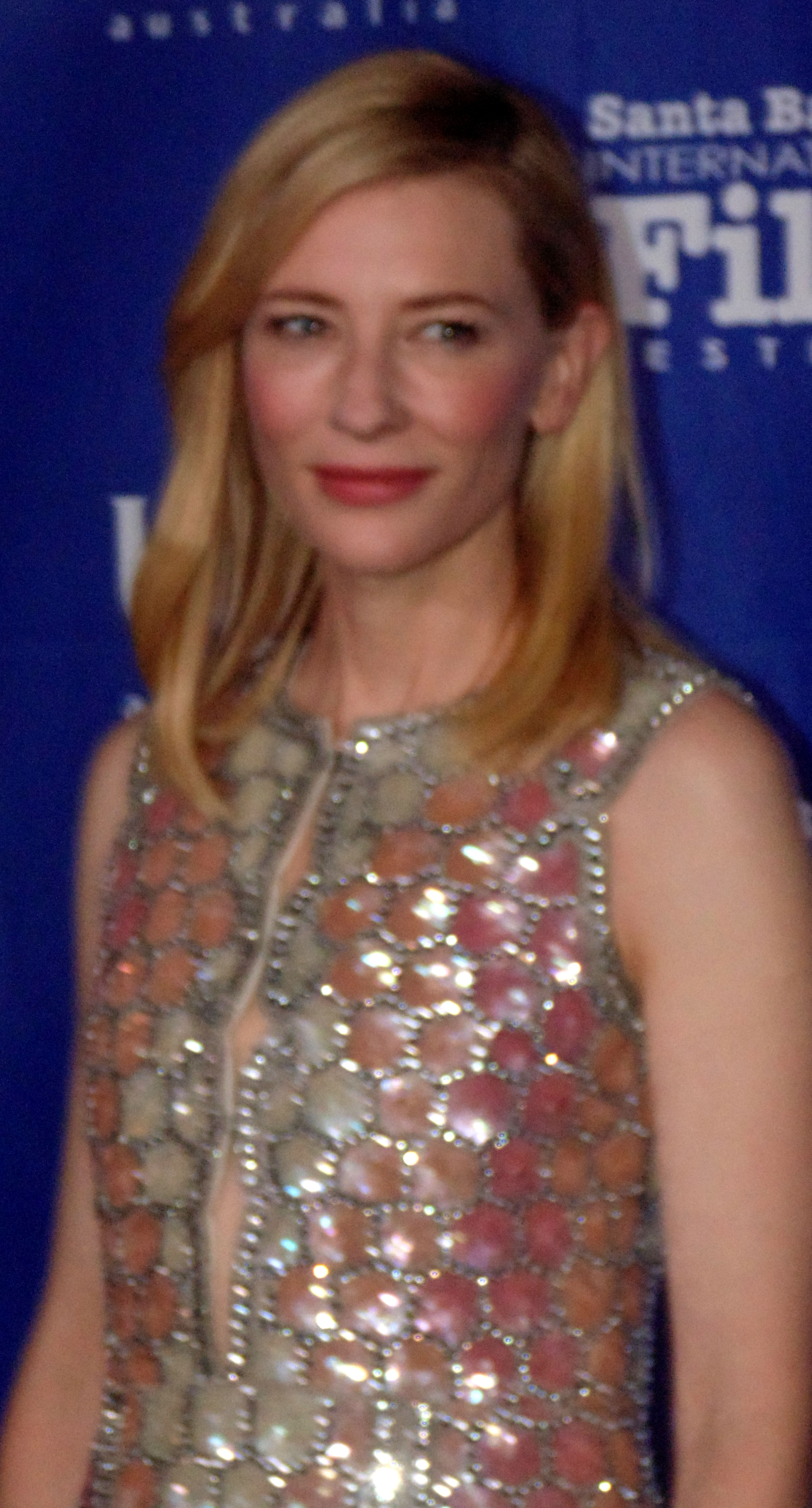 It was a full house at the Arlington Theatre to see Academy Award-winning actress Cate Blanchett presented with the Santa Barbara International Film Festival Outstanding Performer of the Year Award. Blanchett looked stunning as whe walked the red carpet and signed autographs for fans outside the theatre entrance. 
________________________________________________________________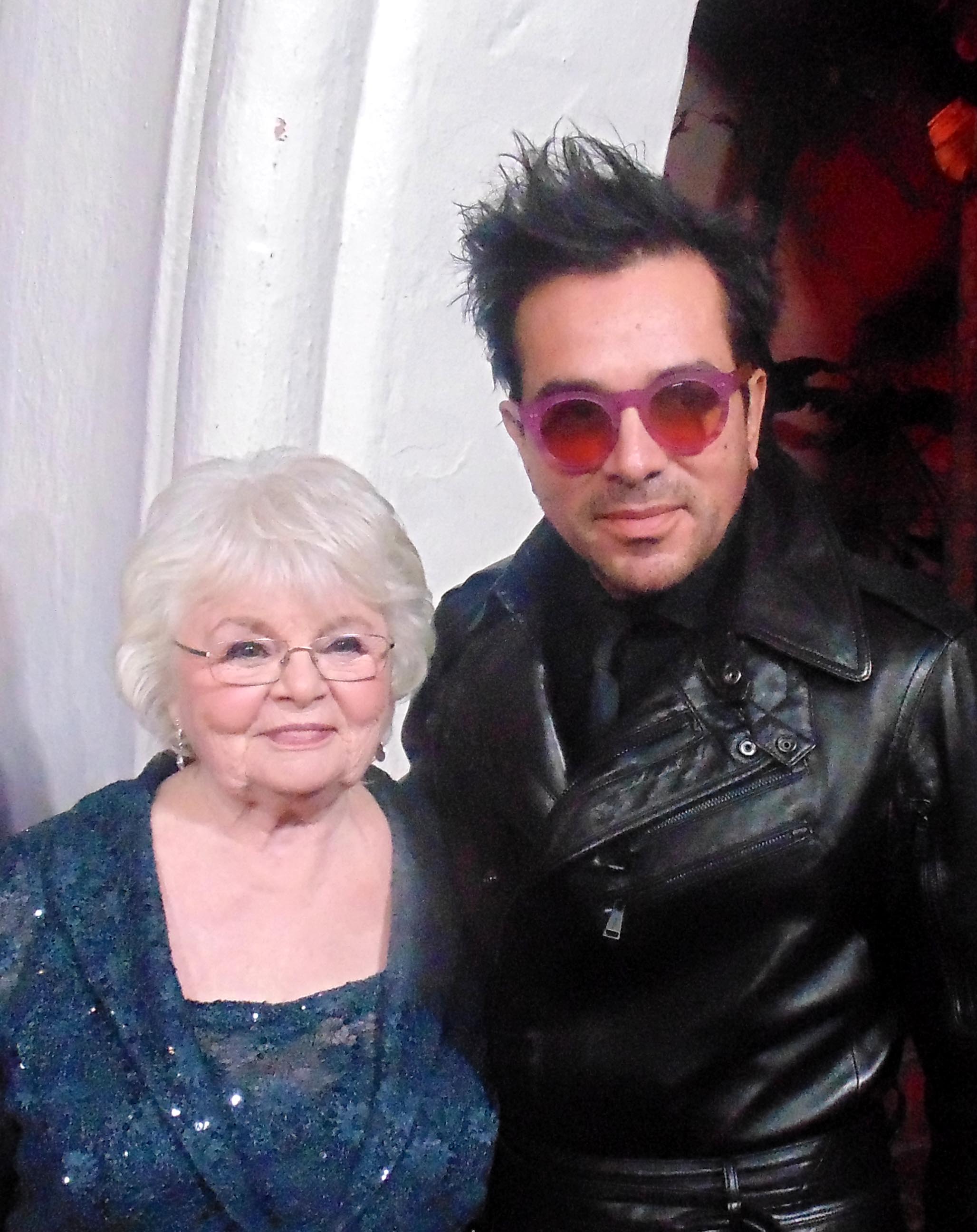 June Squibb (Nebraska) & Roger Durling
VIRTUOSO AWARDS SPONSORED BY TRAVEL + LEISURE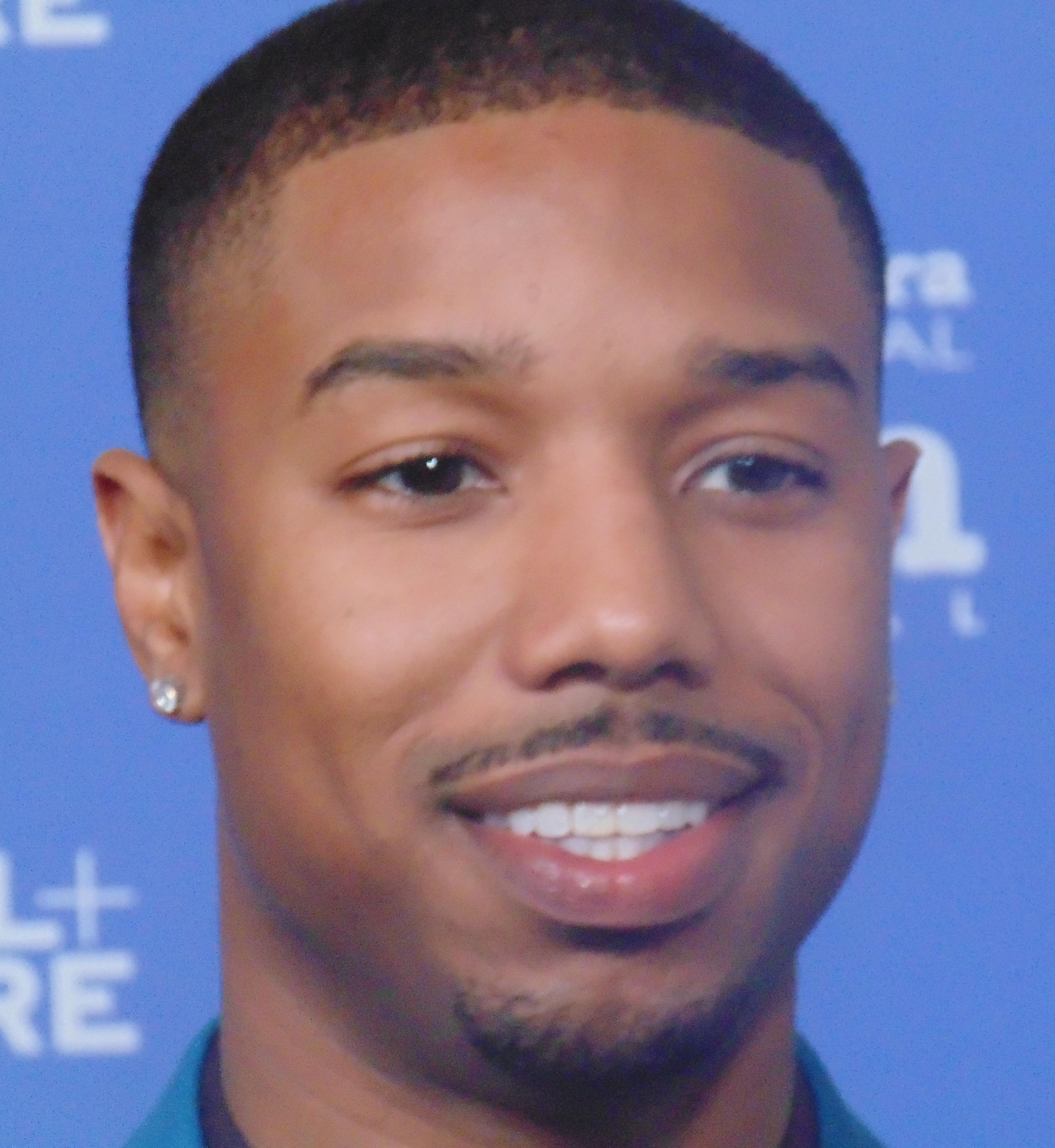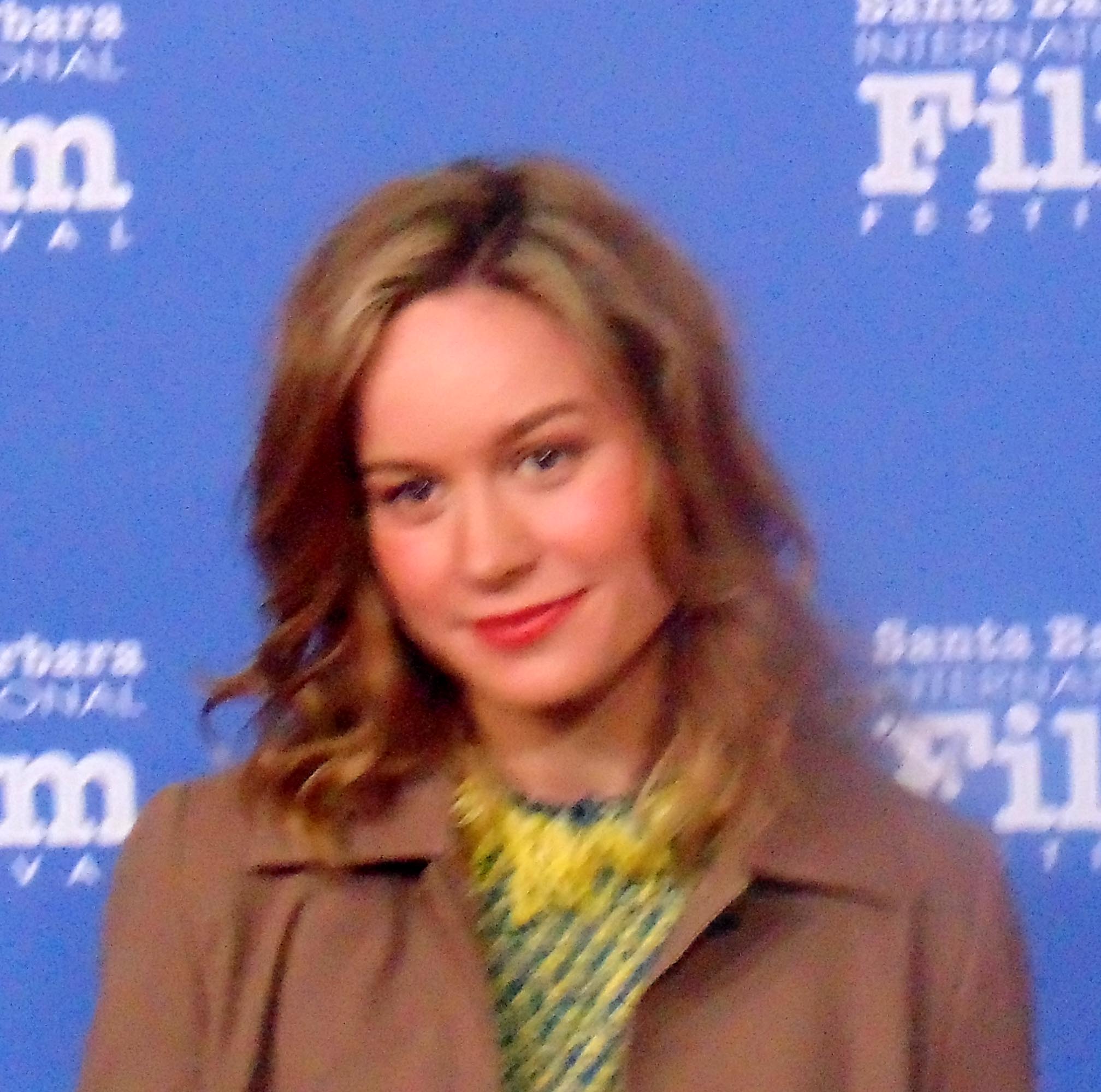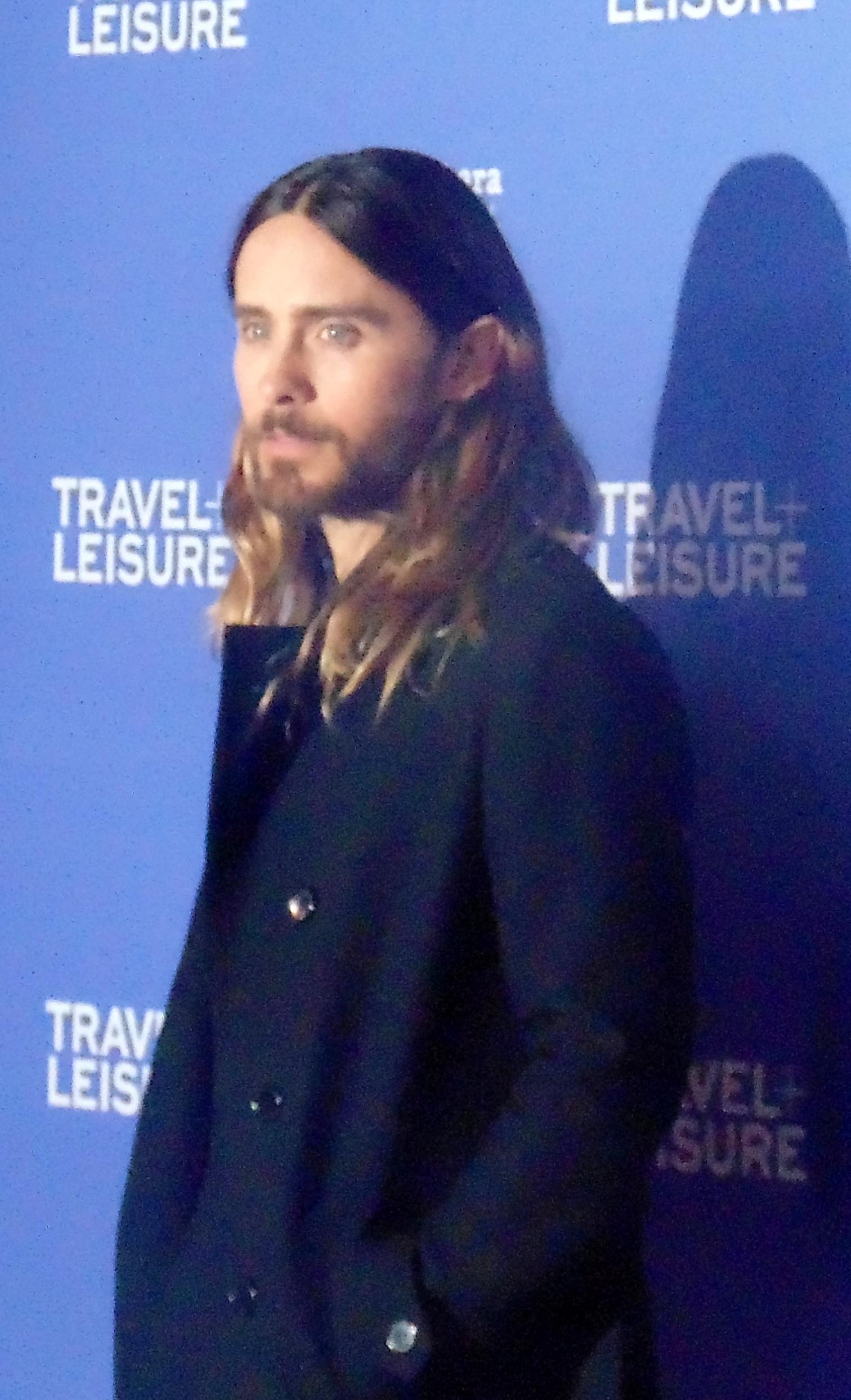 Handsome and talented Michael B. Jordan, along with fellow actors Brie Larson, Jared Leto and June Squibb were all smiles for the line of photographers who had waited three hours to photograph this special night on the SBIFF Red Carpet. Executive Director Roger Durling greeted award winners and walked actress June Squibb to the stage area.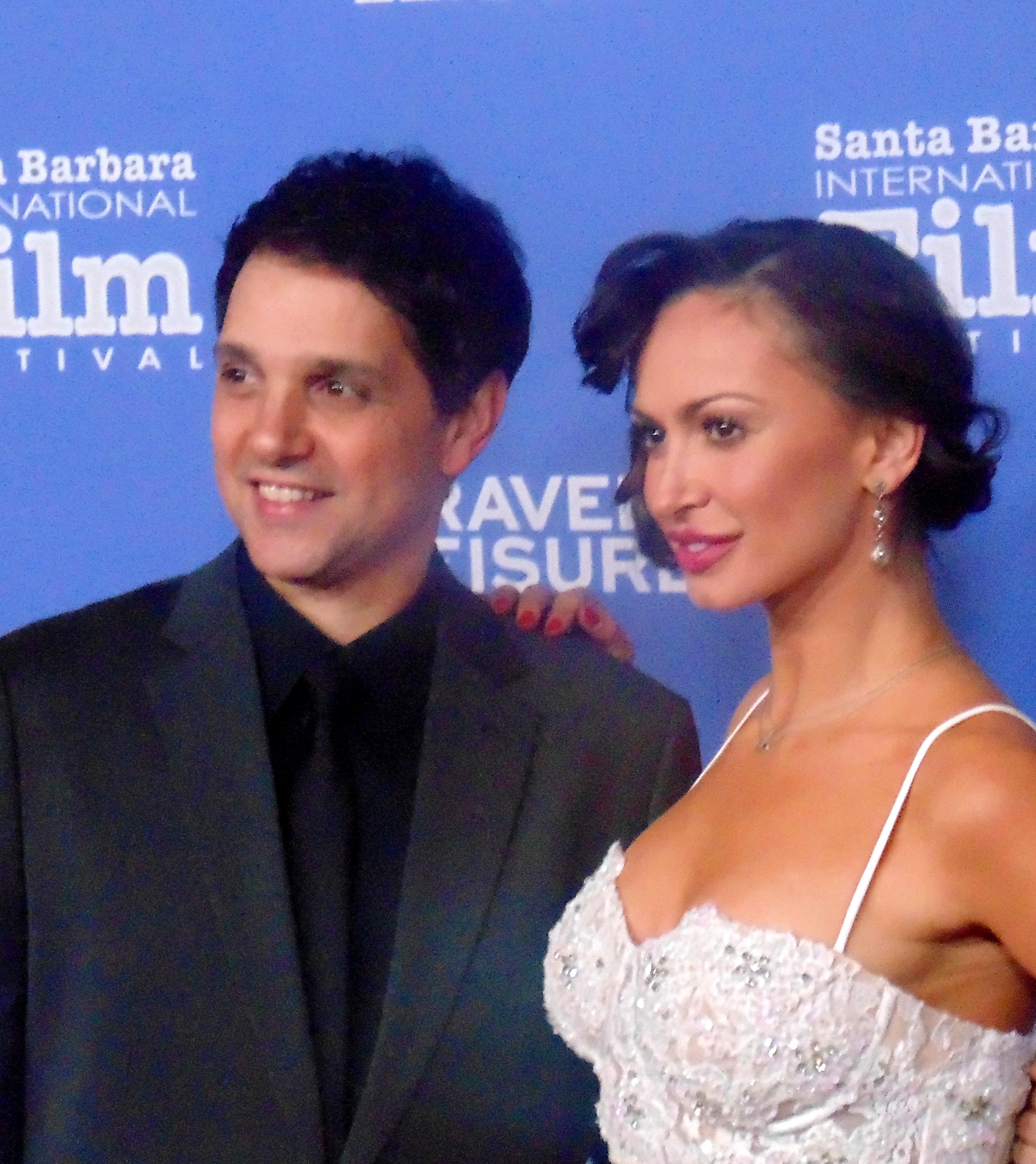 Ralph Macchio and actress karina Smirnoff, along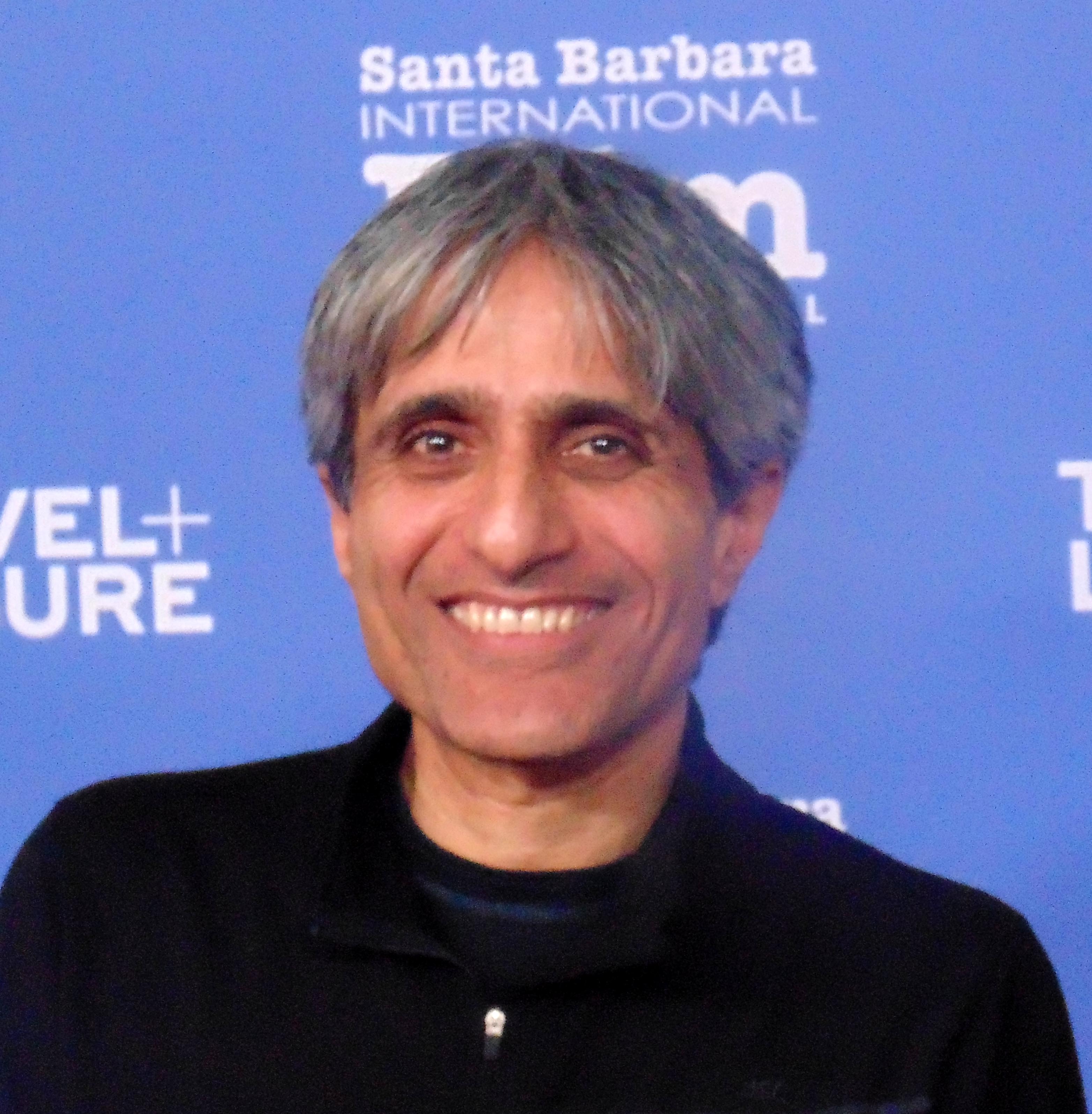 with Director Beezhan Tulu – Selma Rubin and Community of Life;  Director Richie mehta – Siddharth; Director, Writer and Producer Andrea Casaseca Ferror – Sinceridad and Actor Christopher Lloyd also walked the carpet.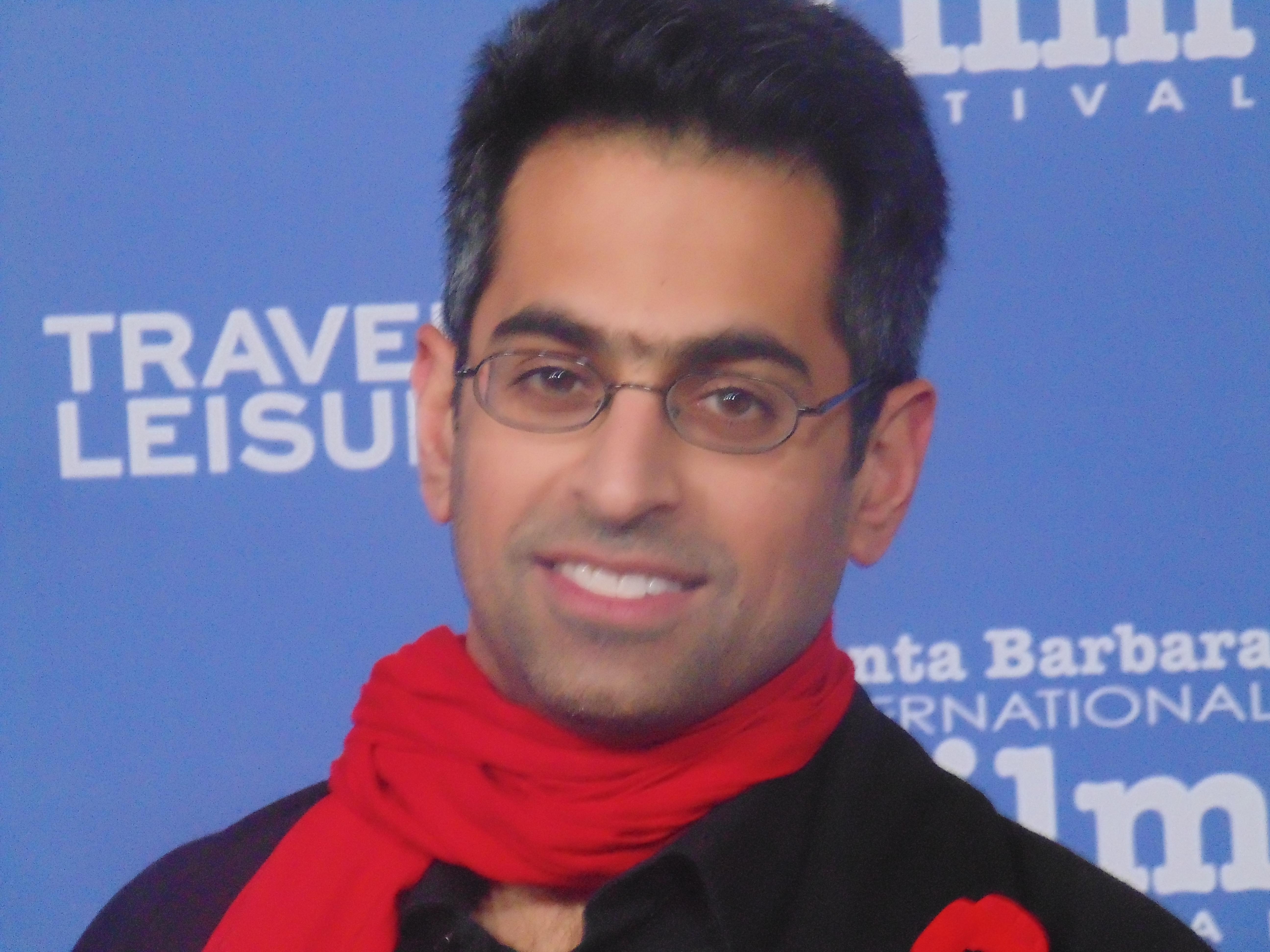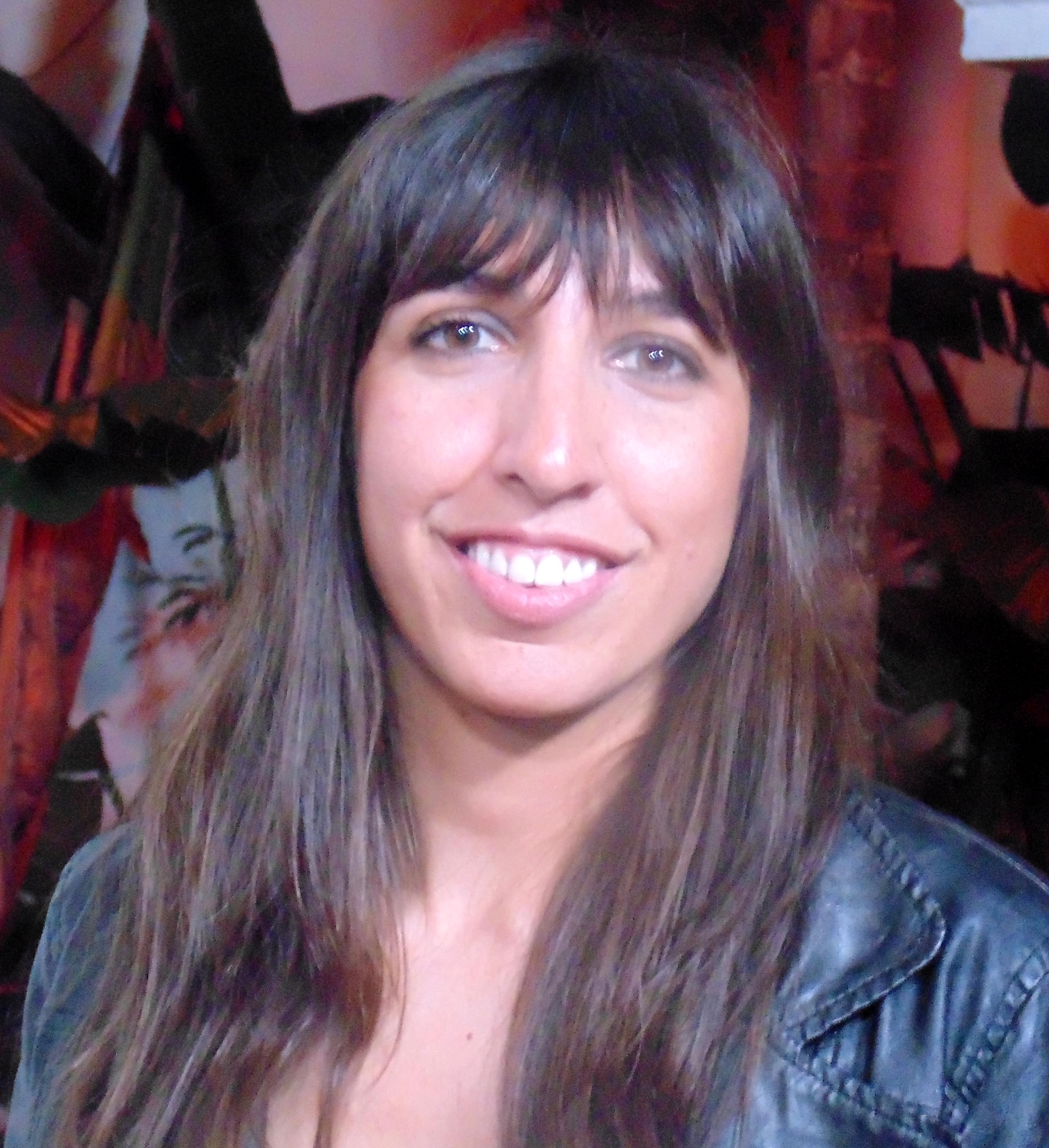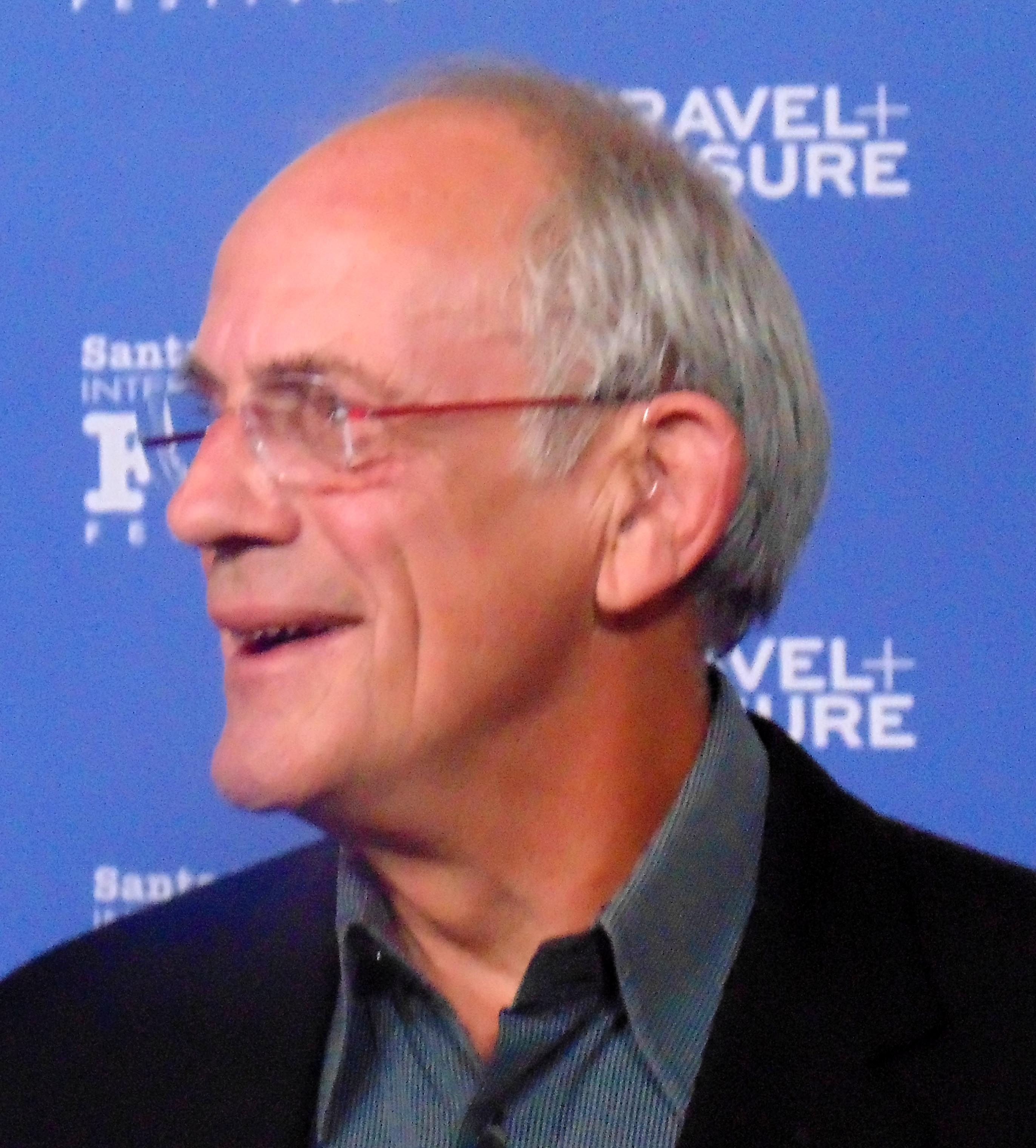 It was unfortunate that Daniel Bruhl, Adele Exarchopoulos and Oscar Isaac were unable to attend, which was a great disappointment to ticket holders and fans who came to see them.
_________________________________________________________________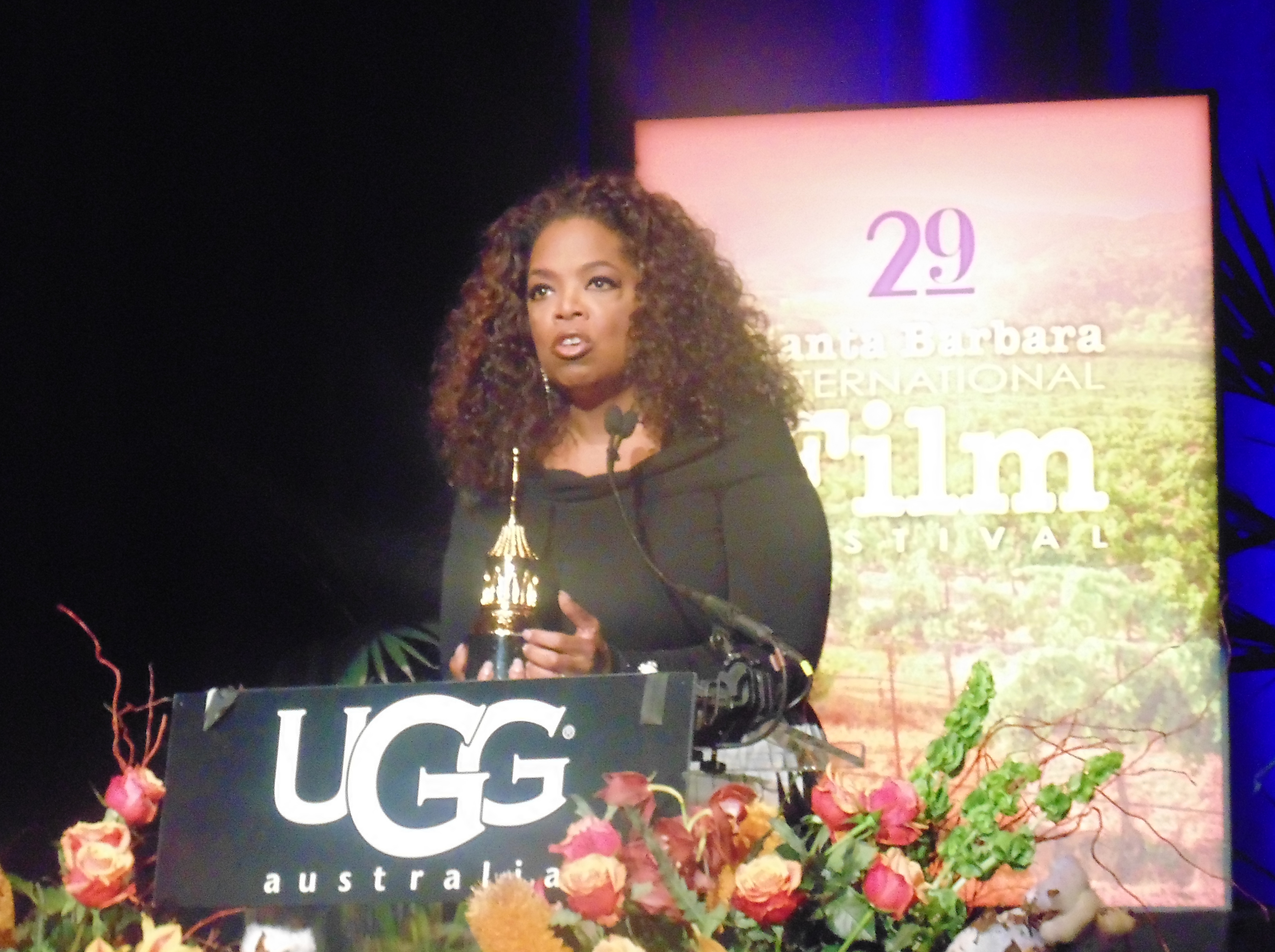 OPRAH WINFREY AWARDED THE SBIFF MONTECITO AWARD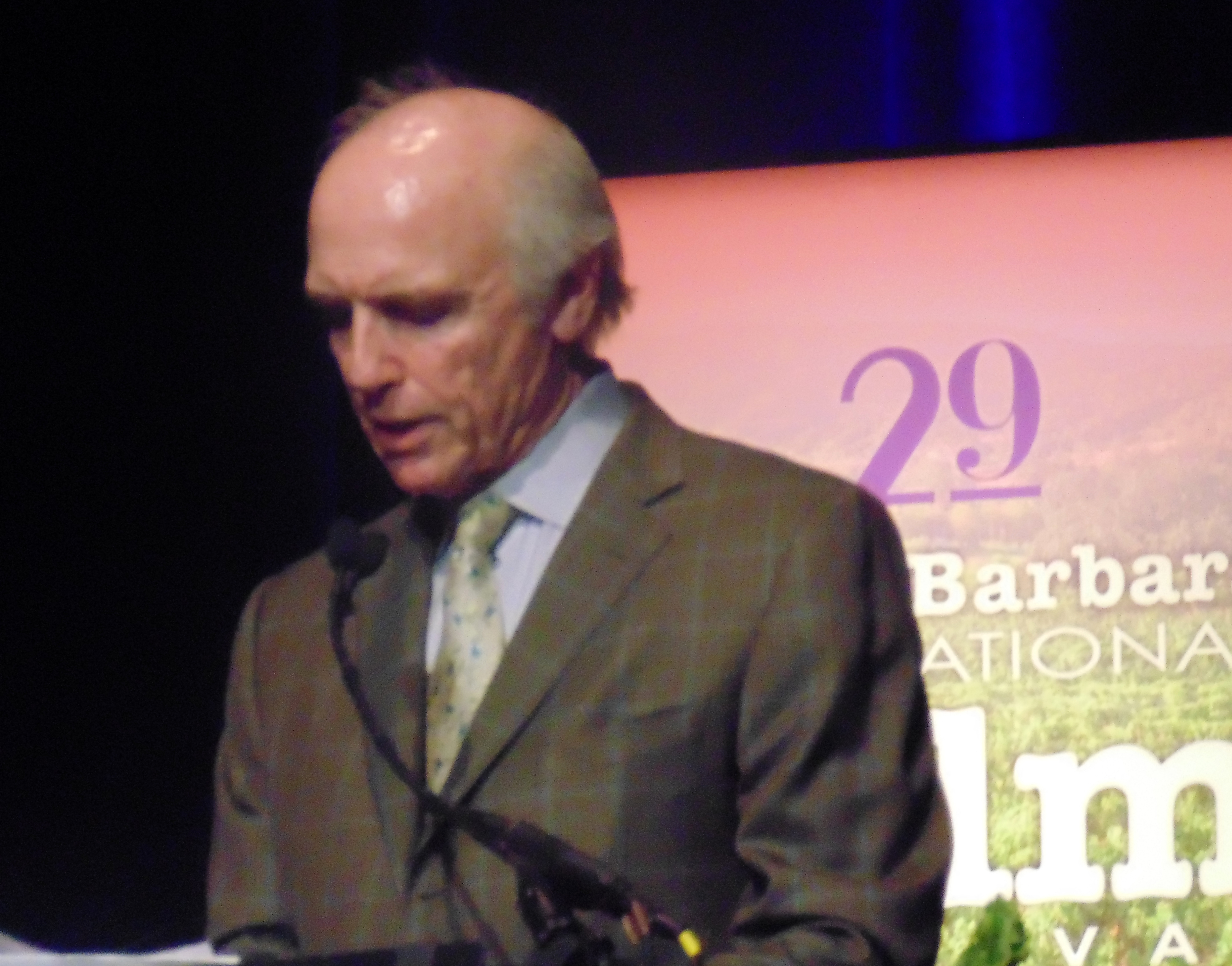 Jeffrey Barbakow, Chairman of the 29th Santa Barbara International Film Festival, and close personal friend of Oprah Winfrey, presented her with The Montecito Award recognizing and honoring her outstanding body of work in film. Two thousand people packed the Arlington Theatre to see the star receive her award, and enjoy her exchanges with John Horn, Los Angeles Times interviewer.
Oprah, a Montecito resident, was overwhelmed to be honored by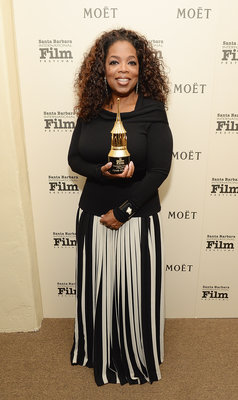 herown community. The star told the audience, "This was the most amazing invitation I've had lately... I get asked to do a lot of 'stuff.' Tonight I just drove down Foothill Rd and turned onto State St and here I am! Y'all should have just come to my house!" During the tribute Oprah danced onto the stage to Bruno Mars' "Treasure" setting the high energy tone for the whole night.
Film clips from her films were presented and she commented on them by saying "The Color Purple changed my life. I have never been happier than when I was on the Color Purple. Getting that role was an epiphany for me." "I think I was poorly cast as the goose in Charlotte's Web. The Goose needed to be rounder!" "On tapping into the emotions needed for The Butler I remembered holding on to the bumper of my ex-boyfriends car as he was pulling away from me. Lord have mercy! I tapped into that experience!"
While accepting her award she stressed the importance of living her life with intention, which leads to all good things. She also expressed a wish to do more acting, and thanked everyone for honoring her. 
__________________________________________________________________
 LEONARDO DICAPRIO & MARTIN SCORSESE AT SBIFF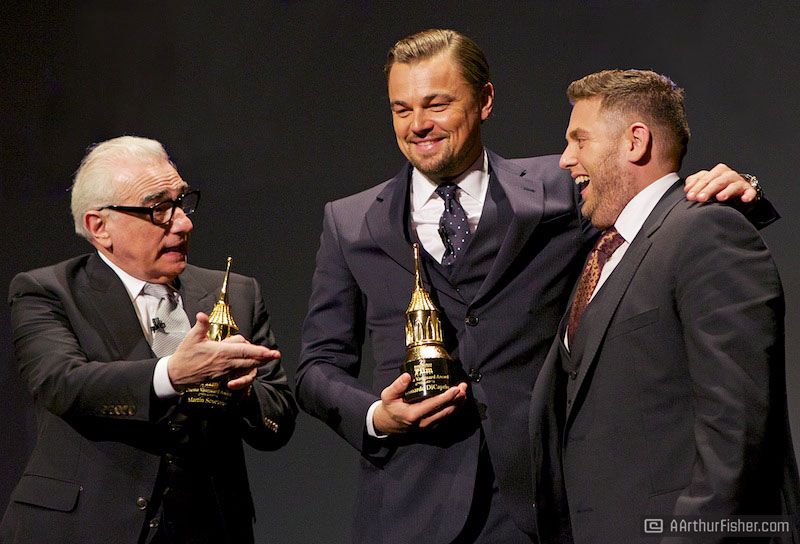 (Photo by G.Lambert)
The scene at the Arlington Theatre in Santa Barbara was a de je vous of golden days in Hollywood. Crowds of people screaming, and a line of photographers and news interviewers a block long to get their shot at the talented duo who were being honored for the five films they have collaborated on; most recently "Wolf of Wall Street".  The audience adored them and they were extremely entertaining as they shared their experiences in their work together since 1993. "I envy the amazing relationship these two men have. Everyone should have this kind of friendship" said Cinema Vanguard Award presenter Jonah.
__________________________________________________________________
   ROBERT REDFORD HONORED WITH SBIFF AMERICAN RIVIERA AWARD
A huge Hollywood style crowd waited and screamed as film icon Robert Redford arrived at the Arlington Theatre. Accounts of his interview and award presentation described him as very candid and personable while sharing moments from his illustrious career as an actor, director, writer and founder of Sundance Film Festival.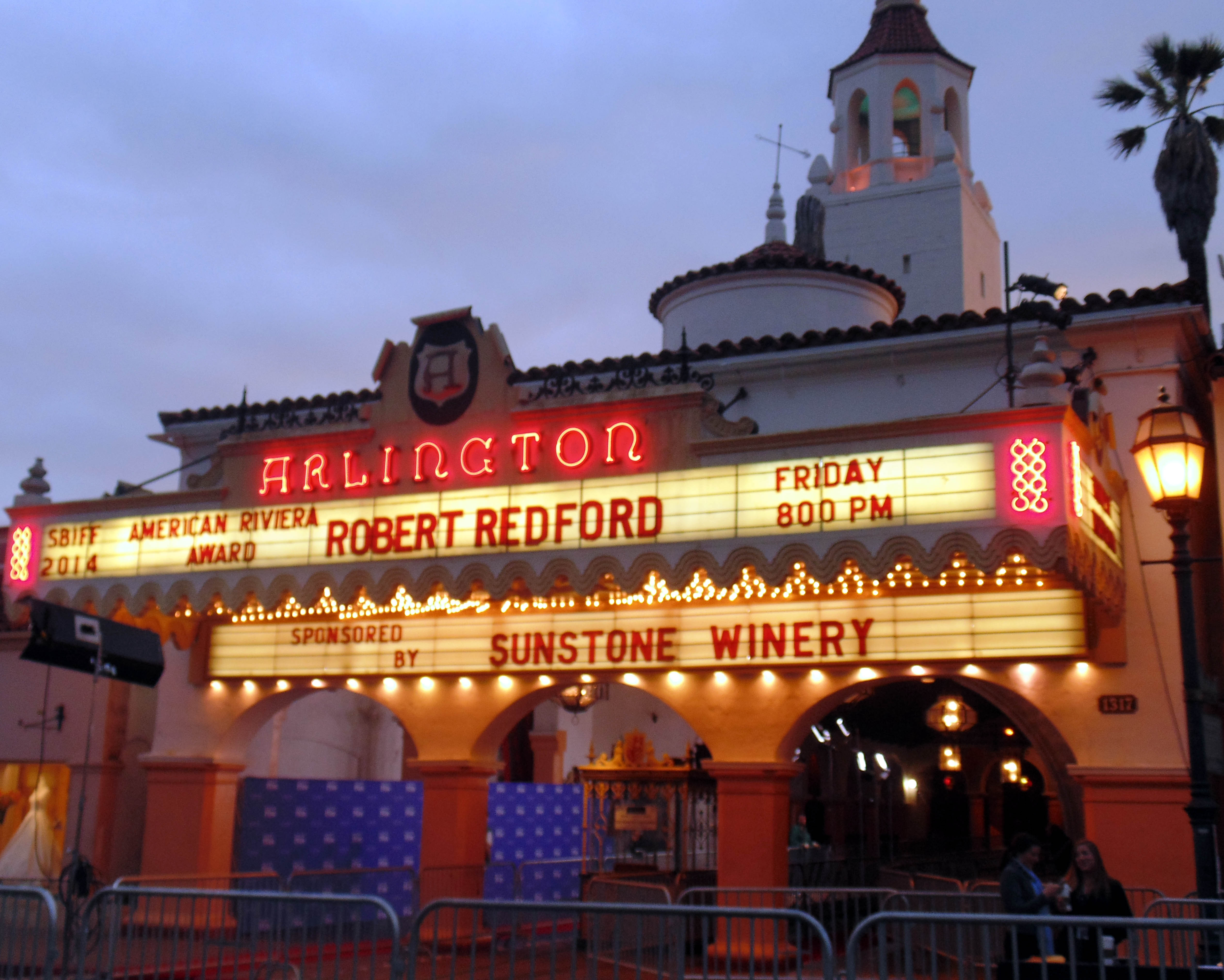 ___________________________________________________________________
BRUCE DERN RECEIVES PRESTIGIOUS MODERN MASTER AWARD 
 
FROM ACTRESS DIANE LANE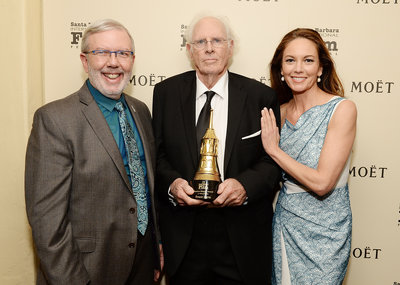 Photo by mdphoto
 
The Santa Barbara International Film Festival will hored Academy Award-nominated actor Bruce Dern with the Modern Master Award at the 29th edition of the Fest, Leonard Maltin lead the interview and Actress Diane Lane presented the award to the talented actor, who said she was the sexiest actress and he hoped she would get a role like the one he got in "Nebraska" that would show the world her full spectrum of talent.
 
The Modern Master Award is the highest honor presented by SBIFF.  Established in 1995, it was created to pay tribute to an individual who has enriched our culture through his/her multi-faceted accomplishments in the motion picture industry.  Dern joins an illustrious group of past recipients including Ben Affleck, Christopher Nolan, Michael Douglas, Jodie Foster, Sir Anthony Hopkins, Diane Keaton, Sean Penn, Jeff Bridges, Peter Jackson, George Clooney, Will Smith, Cate Blanchett, Clint Eastwood, Christopher Plummer and James Cameron.
_________________________________________________________________
GOING TO THE MOVIES .....SBIFF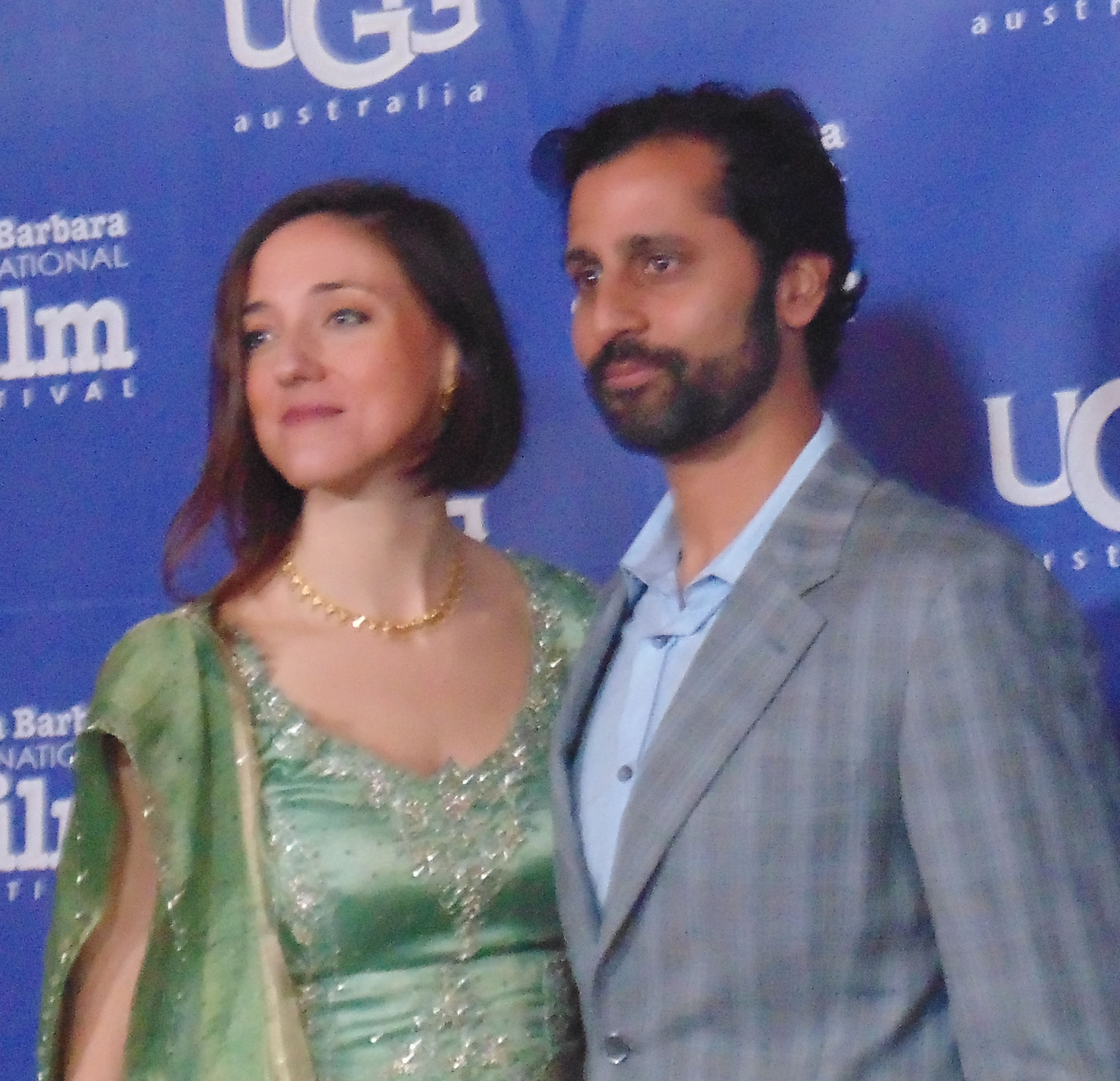 Some "Best Bets" to date at Santa Barbara International Film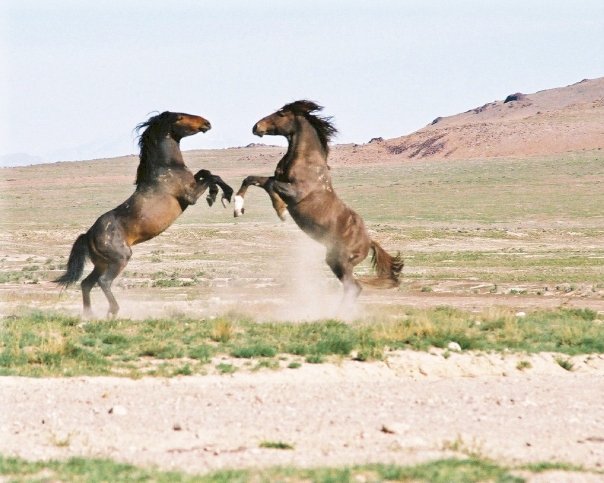 Festival include "Garukulam" produced by Jillian Eliabeth & Neil Dalal takes the audience on a magical journey to an ashram in India that is filled with bliss; follow this one up with a buffet lunch at House of India (just a block away). South Korean film "Late Spring" is like watching a Monet painting come to life - simply beautiful photography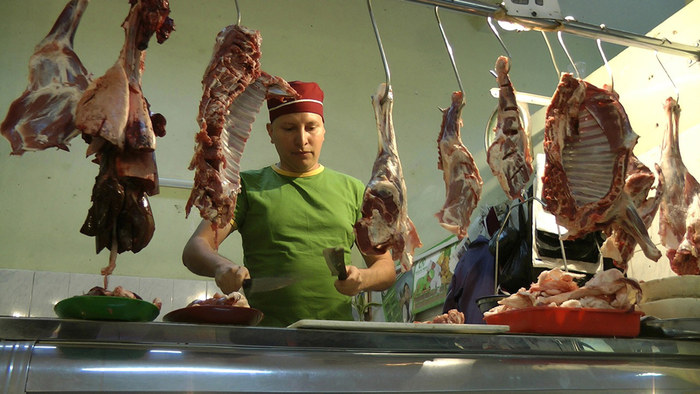 with outstanding performances by all the actors. "Ceasar's Grill" is fun for foodies, and offers life lessons in family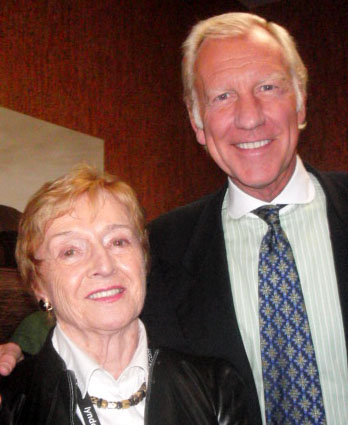 communication and human acceptance – a very sweet film. "Roaming Wild" is an inside look at the battle in the American West to save wild horses, and "A Year In Champagne" produced by Martine Saunier and directed by David Kennard will give you a new respect for the art of growing and producing a fine glass of champagne.
_________________________________________________________________
SBIFF AWARDS BREAKFAST AT FESS PARKER HOTEL
Roger Durling and his staff hosted film makers and press at the SBIFF Awards presentation breakfast to honore 2014 winners. The Fund for Santa Barbara Social zjustice Award went to Thomas Allen Harris for "Through A lens Darkly: Black Photographers and the Emergence of a People". Mr. Harris said he was delighted and surprised to be honored with the award when TFSB President Geoff Green presented the award.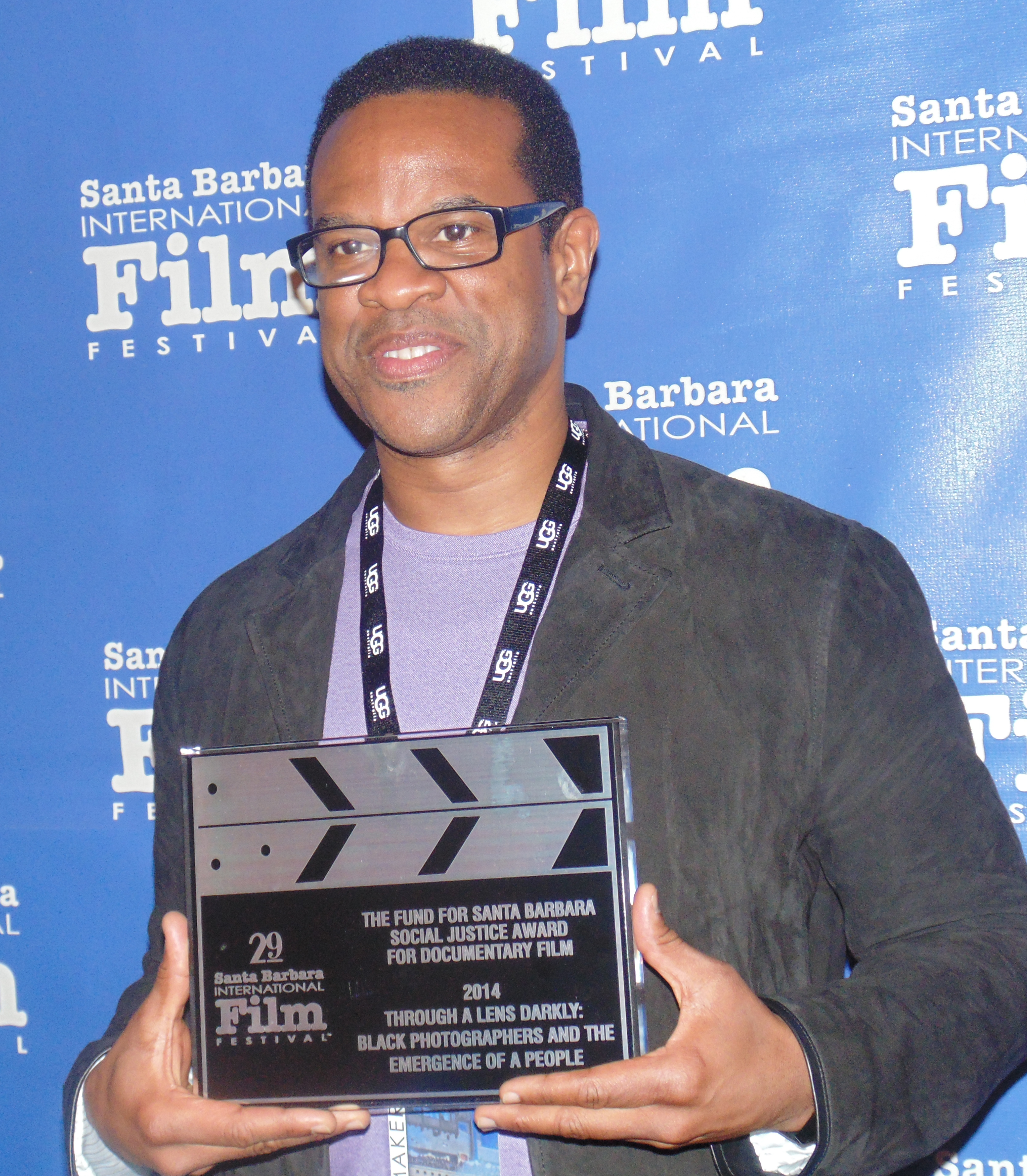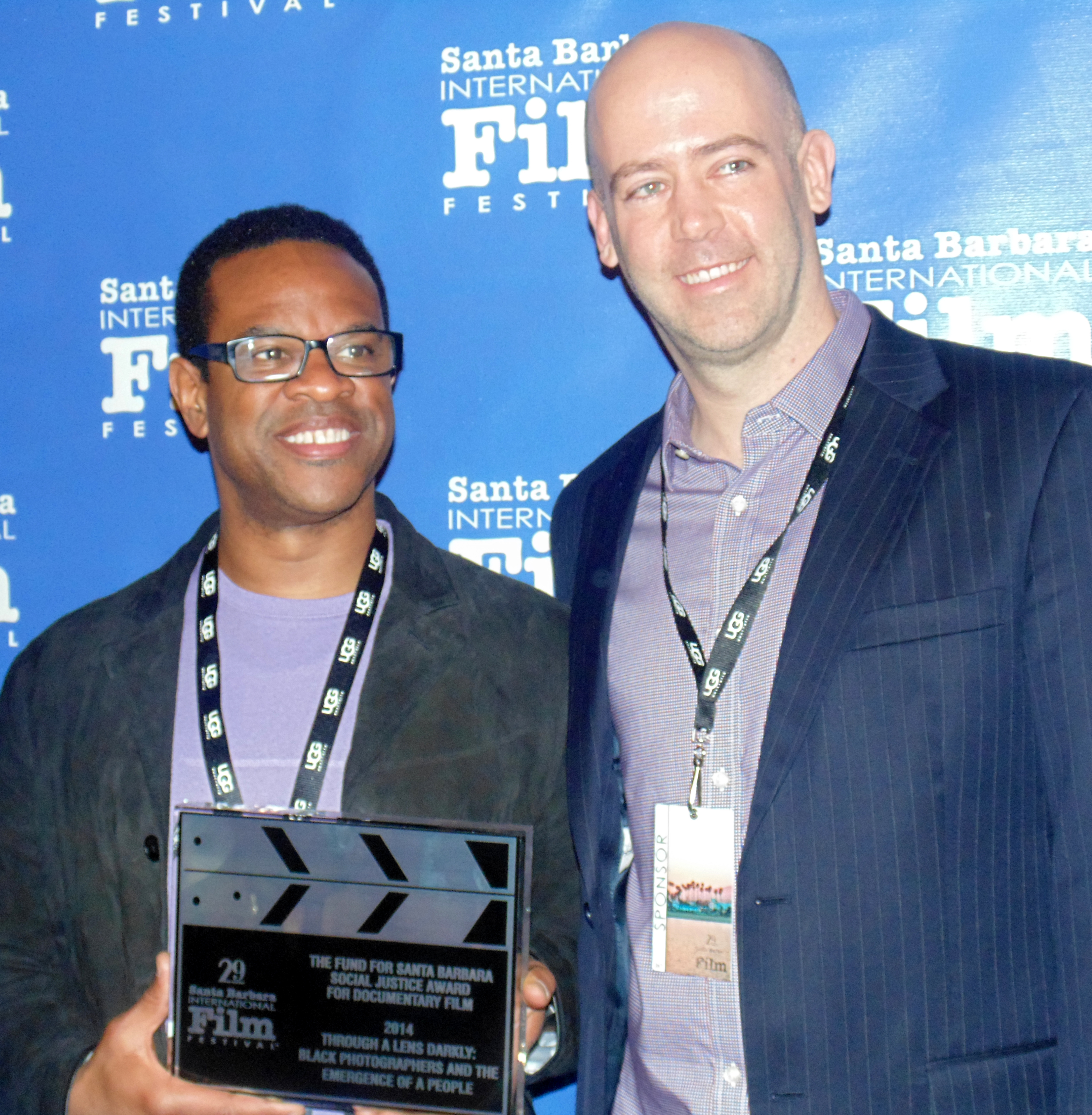 Best Eastern European Filn Award went to Lazaljstam director Serik Aprymov for "Bauyr (Little Brother)". Aprymov and his team were very happy to have won this award, and the smile on his face says it all.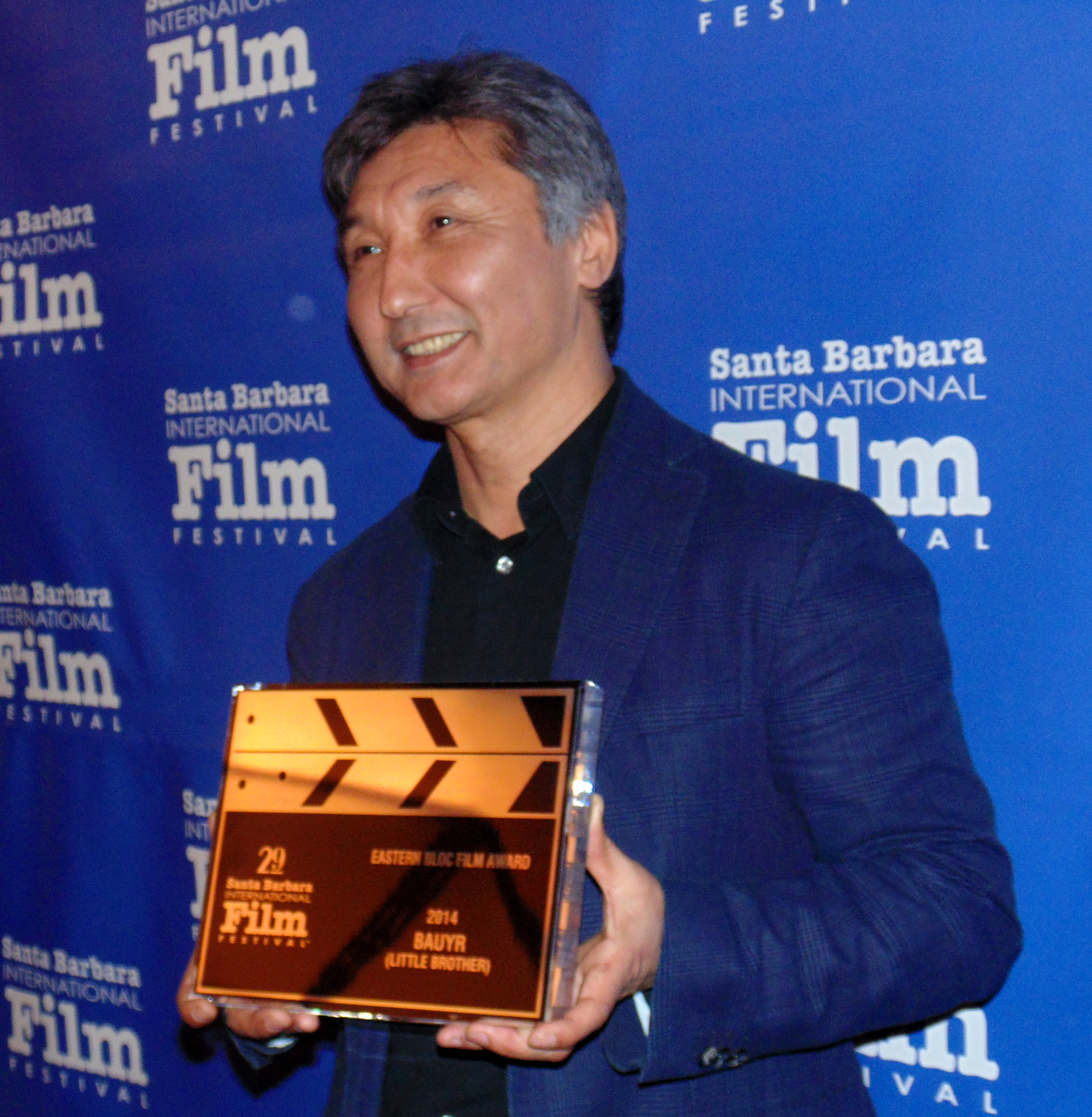 Best International Film Award went to "Eastern Boys", directed by Robin Campillo.
Honorable mention to Diane Kurys "FOR A WOMAN"
Best Documentary & People's Choice Award to "Queens and Cowboys: A Straight Year on the Gay Rodeo" directed by Matt Livadary.
Nueva Vision Award for best Spanish/Latin American film went to Gods' Slave (Esclavo De Dios)" directed by Joel Novoa.
Bruce Corwin Live Action Short under 30 minutes Award went to "Satellite Beach" directed by Luke and Andrew Wilson.
Bruce Corwin Award for Best Animation Short Film went to "Tome of the Unknown" directed by Patrick McHale/
Closing film for the SBIFF was "Before Sunset, with Before Midnight with screenwriters interview of Richard Linklater, Julie Delpy ad Ethan Hawke.
For details go to www.sbiff.org
__________________________________________________________________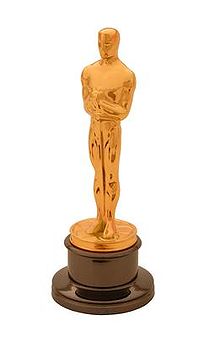 Oscar Nominees include: 

Best Picture 
12 Years a Slave
American Hustle 
Captain Phillips
Dallas Buyers Club 
Gravity 
Her
Nebraska 
Philomena ***
The Wolf of Wall Street 

Best Actress 
Amy Adams, American Hustle 
Cate Blanchett, Blue Jasmine ***
Sandra Bullock, Gravity
Judi Dench, Philomena 
Meryl Streep, August: Osage County

Best Actor 
Christian Bale, American Hustle 
Bruce Dern, Nebraska 
Leonardo DiCaprio, The Wolf of Wall Street 
Chiwetel Ejiofor, 12 Years a Slave 
Matthew McConaughey, Dallas Buyers Club


Best Supporting Actor 
Barkhad Abdi, Captain Phillips 
Bradley Cooper, American Hustle 
Michael Fassbender, 12 Years a Slave 
Jonah Hill, The Wolf of Wall Street 
Jared Leto, Dallas Buyers Club

Best Supporting Actress 
Jennifer Lawrence, American Hustle 
Sally Hawkins, Blue Jasmine
Lupita Nyong'o, 12 Years a Slave 
Julia Roberts, August: Osage County 
June Squibb, Nebraska

Best Director 
Alfonso Cuarón, Gravity 
Alexander Payne, Nebraska 
David O. Russell, American Hustle 
Martin Scorsese, The Wolf of Wall Street
Steve McQueen, 12 Years a Slave
______________________________________________________________
5TH TASTE AWARDS A WINNING NIGHT IN HOLLYWOOD
By Bonnie Carroll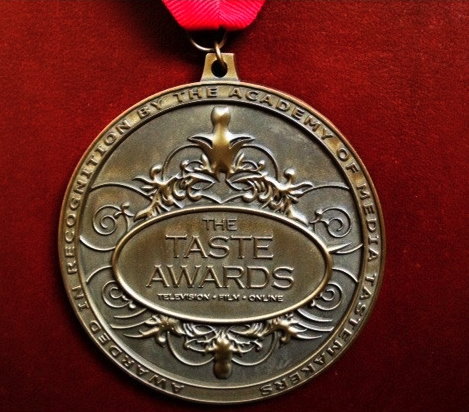 It was another big night at the Egyptian Theatre in Hollywood for the TASTE AWARDS winners, presenters, judges, sponsors and guests. Organizers of the 5th Annual TASTE AWARDS expressed gratitude to all who participated in this year's awards process and event. The red carpet was alive with media and celebs.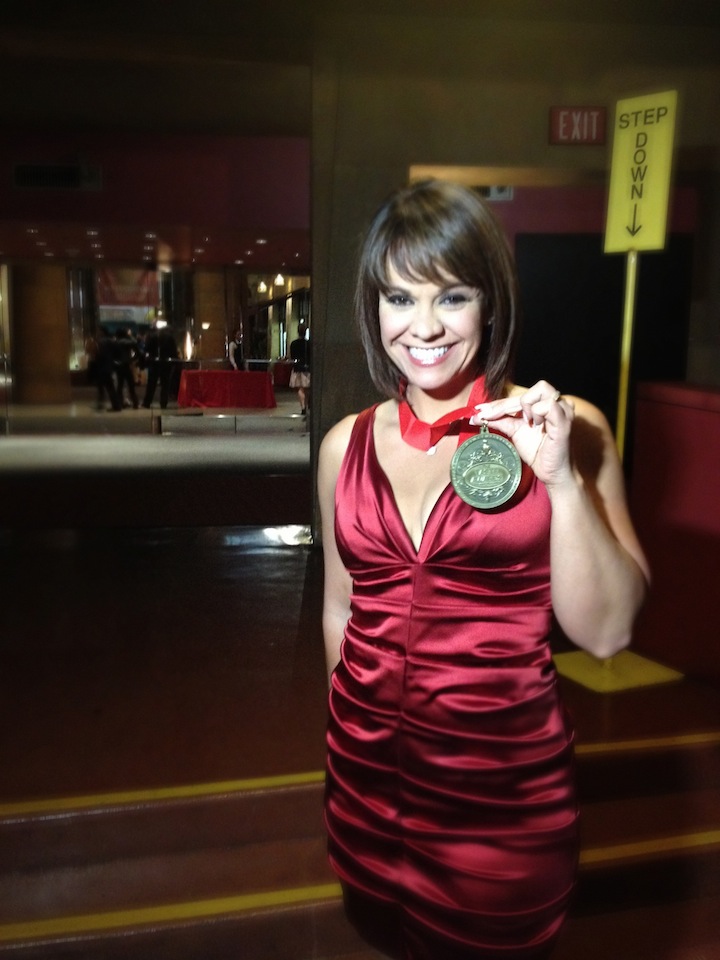 Having served as a judge for the TASTE AWARDS since its inception, I am proud and happy to see the excitement this event generates and to see how it has grown over the years to bring the spotlight to those voted on for recognition as the "Best"in a variety of lifestyle categories. Alie Vincent (pictured with medal) and Georgia (Cooking Channel, Food Network), Nadia G were special presenters at the event.
A Red Carpet reception included Biltmore Estate Sparkling Wine being poured and enjoyed, fashion display by Lauren Elaine, the Awards Ceremony, and an after-awards reception at the Egyptian Theatre in Hollywood courtyard.
 Winners traveled from across the United States and the Globe to attend the awards on a warm January day in Los Angeles, including from England, Italy, and Israel. Winners and nominees can be viewed at TASTE AWARDS website.  
The TASTE AWARDS are the premier awards celebrating the year's best in Food, Fashion, and Lifestyle programs on Television, in Film, Online, and on Radio. The Awards have included appearances by stars, celebrities, producers and executives from networks and platforms such as the Food Network, the Style Network, Bravo, the Cooking Channel, TLC, Discovery, Lifetime, E! Entertainment Television, PBS, NBC, ABC, the CW, HGTV, the Travel Channel, HD Net, Hulu, YouTube, Sony Pictures, and more.
VIP & Celebrity Gifts Bags included finds fromKikkoman, EcoGenics, Sella, Krave, Harvest Snaps, Toffee Talk, Setton Farms Pistachio Chewy Bites, COGNOSCENTI perfume, House of Matriarch perfume, Serendipity Confections, Zojirushi, and Morinaga Organic Silken Tofu. (stay tuned for upcoming TasteTV feature on the VIP Gift Bags and food & wine)
The after-reception featured delicacies from Schiltz Foods smoked roast goose, Olli Salumeria prosciutto, Rosa D'oro wine, R&B Cellars, Twisted Roots wine, Alquimia Tequila, Bossy Wife & Co., Marco Paolo Chocolates, Krave jerky, New Orleans Bill gourmet potato salad, Citron Catering, and Amella Caramels. 

Special volunteers were provided by Le Cordon Bleu of Los Angeles.
_________________________________________________________________
DORIS BERGMAN'S 6th ANNUAL VALENTINE ROMANCE OSCAR® STYLE LOUNGE & PARTY
HITS A HOME RUN AT FIG & OLIVE
 On Thursday, February 13, 2014, Fig & Olive – THE Hollywood Hotspot on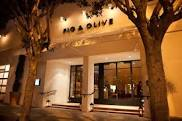 Melrose Place which features gourmet cuisine from the French and Italian Rivieras – opened its doors to host Bergman's Style Lounge and Party – the first tribute of the season, honoring the upcoming 86th Annual Academy Awards. Over 100 of Hollywood's finest turned out to celebrate and honor the film industry's Oscar® Nominated actors, former Oscar® winners & nominees, stylists and industry VIPS.  This highly anticipated invitation-only event,hosted by Begley's & Bill's 100% All Natural Sodas and  presented by Whitening Lightning & Nature's Flavors, offered an incredible array of fashion for him and her, the optimum in body, skin & hair care, chic chapeaus, fashionable timepieces, stunning jewelry collections, fine art, a gourmet lunch, delectable sweets, premiere cocktails and much more!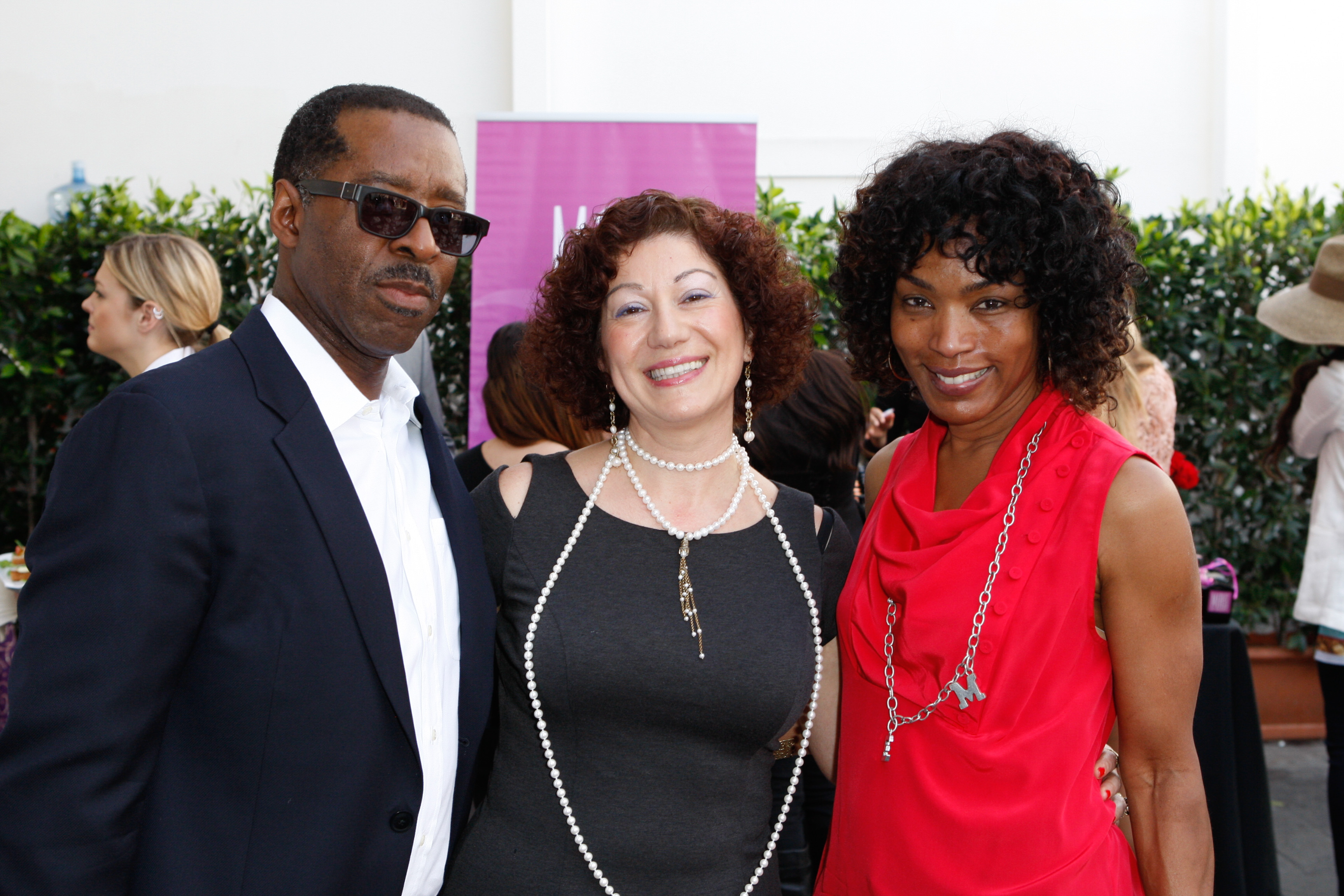 Former Oscar Nominee Angela Bassett (and her handsome husband Courtney B. Vance) joined Former Oscar Winner Louis Gossett, Jr., Oscar Nominee Robin Mathews (Make-up Artist for "Dallas Buyers Club"), Cheech & Chong, Elizabeth & William Shatner, Carla & Lou Ferrigno, Dot Marie Jones ("Glee") and wife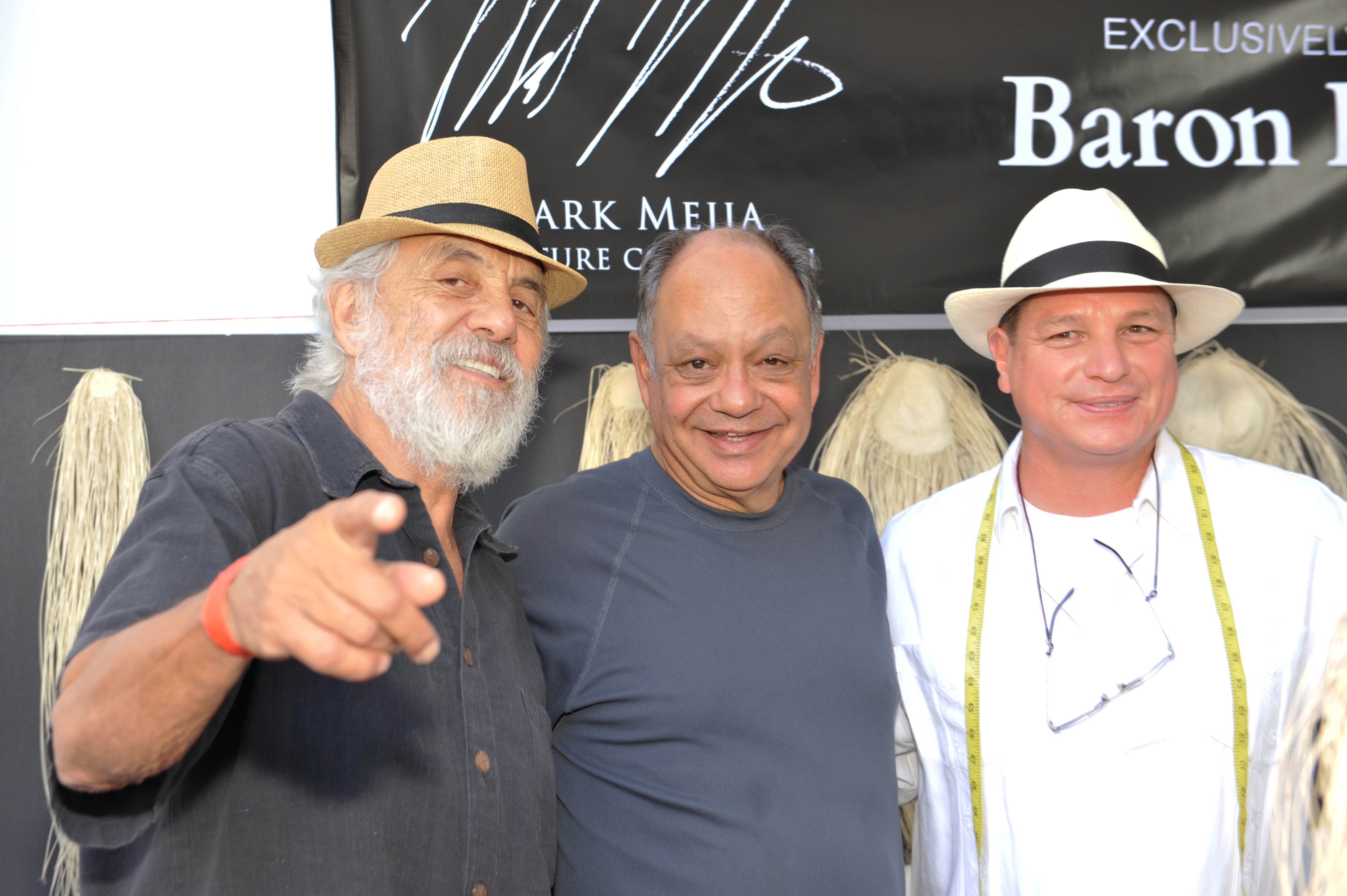 Bridgett Casteen Jones, Tia Carrere, Maria Conchita Alonso, Kevin Farley, Chelsie Hightower ("Dancing With The Stars"), Kate Flannery ("The Office"), Illeana Douglas, Eva LaRue, Tommy Lee Davidson, Richard Brooks & Lisa Vidal ("Being Mary Jane"), John Savage, Charlie Bewley, Jaclyn Betham & Peter Parros ("The Haves & Have Nots"), Jeremy Luke ("MOB City"), Katie Wagner, Obba Babbatunde, Nicholas Guest ("Sons of Anarchy"), Sofia Milos, Adrienne Janic ("Fit, Famous & Fabulous"), Kellita Smith "The First Family"), Kevin Farley, Patrick Gallagher ("Glee"), Will Rathaar ("Killing Kennedy"), Valery Ortiz ("Hit The Floor"), to name a few who were among the cadre of celebrities and industry VIPs who were treated to the best of the best!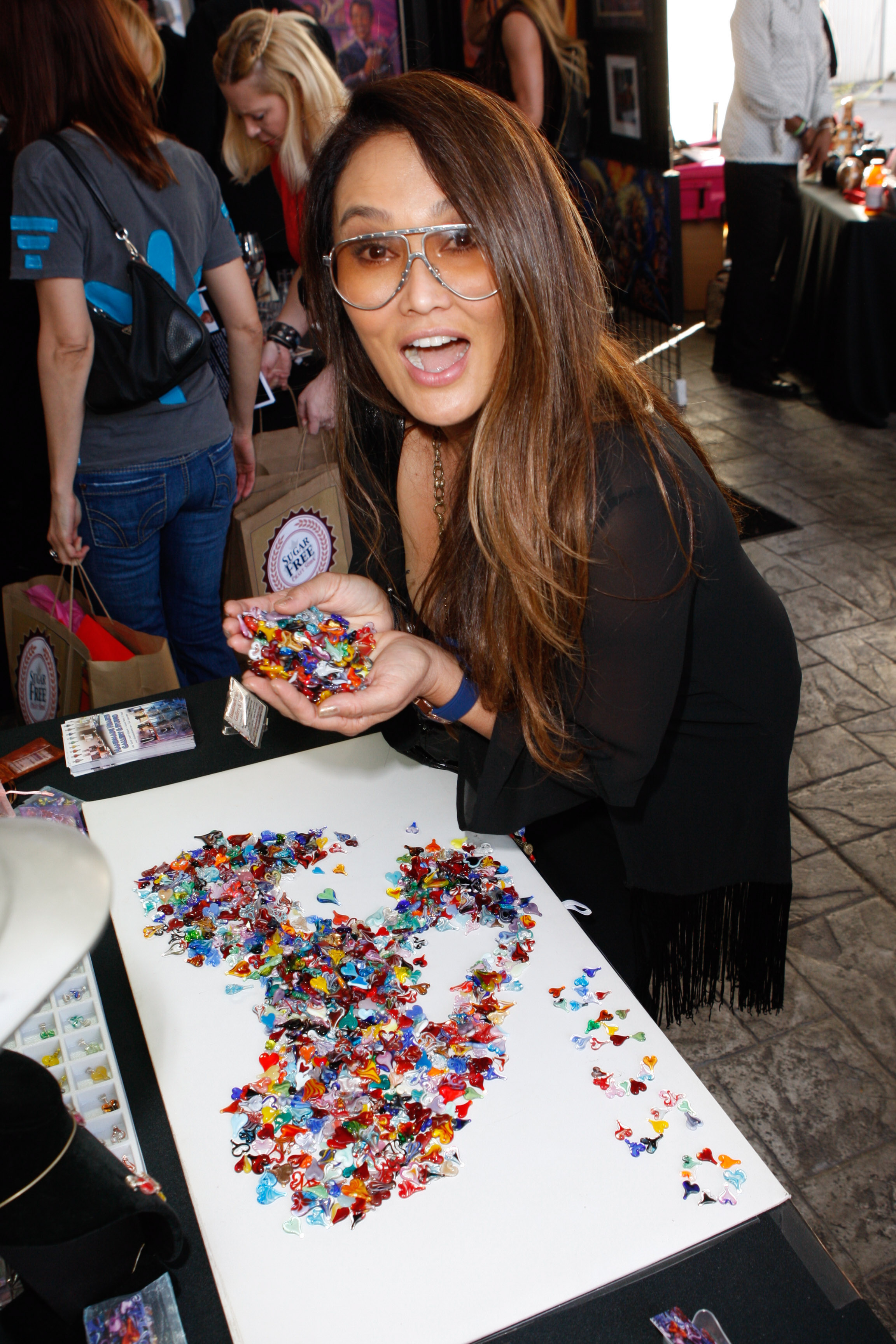 In the spirit of giving back, guests donated new or slightly worn articles of clothing and accessories to young adults (ages 15-18) for a special Valentine's Day Gift Drive benefitting 'Wednesday's Child' a weekly segment airing on KTTV FOX 11 News, Los Angeles, with Anchor Christine Devine. 'Wednesday's Child' highlights 'harder to place' children in the LA County foster care system who are in need of adoptive families. "In Los Angeles County, alone, there are over 30,000 children receiving child welfare services," says social worker, William Wong.  "This event reached far beyond the Hollywood 'glitz' and into the heart and soul.  Gift donations to the 'Wednesday's Child' Valentine's Day Gift Drive from event Sponsors and guests, alike, has been overwhelming and, most importantly, we have formed new relationships that will extend outside of today! Additionally, Bergman invited two foster children to join in on the festivities and experience what it felt like to be treated as a VIP -- the love from the sponsors was tremendous!" added Wong.
Gifts and services were provided by: Begley's & Bill's 100% Natural Sodas, Whitening Lightning, Nature's Flavors, Ooh La Bra, Silvana K Designs, Handmade Hearts by Hillel, PK's Chocolates, Poof, Simly Eartha, Dr. Ava Cadell, the "Love Doctor," Baron Hats. Monatelier, Waraire Boswell Executive Men's Clothiers, Platinum Image Services, MiA Bath & Body, Timmy Woods, "Serenade" by Virtuoso Violinist, Daniel D, Art By Dano, Slash Salon, SudzzFx, La Curcio Skin Care Collection, My Saint, My Hero, GUESS, Twisted Silver, Perch, Lusciouss by Kendra Bridelle, Gilbert Albert, Honest Tea, Spongelle, Single Dress, Single Underwear, Tequila Azul Imperial, Veved Ice Vodka.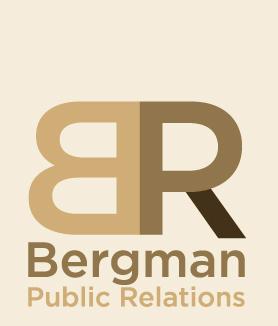 __________________________________________________________________
 A Valentine's Date with the Symphony and Piano Phenomenon Hélène Grimaud
 GRAMMY nominee Grimaud presents "Salute to Love" with the Santa Barbara Symphony
 "Hélène Grimaud is one of classical music's most talented – and controversial – piano prodigies." – The Daily Beast
Hélène Grimaud is truly one of the world's premiere pianists, performing with over 100 of the world's great orchestras and recording many sought after albums. For the ultimate Valentine's treat, make it a date to hear Grimaud play Brahms' Piano Concerto No. 1. This concert also features more favorites: Ravel's Daphnis and Chloe, Tchaikovsky's Romeo and Juliet and Elgar's Salut D'Amor; all making for a special Valentine's Day weekend concert to remember. The "Valentine's with Hélène Grimaud" concerts will be held in The Granada Theatre on Saturday, February 15 at 8 p.m. and Sunday, February 16 at 3 p.m.
"What better match for the passion of Valentine's Day than one of the most passionate performing artists of our time," said David Grossman, Santa Barbara Symphony Executive Director. "Ms. Grimaud is renowned for her interpretation of Brahms, as a highlight of our romantic musical program for this special evening out with the Symphony."
While the international spotlight shines on Grimaud for her musical accomplishments as well as her bold musical interpretations, the French artist has also established herself as a committed wildlife conservationist, a compassionate human rights activist and as a writer.
Brahms features prominently in Grimaud's programming repertoire for her 2014 US tour. Cincinnati.com commented on her recent performance of Brahms' first Piano Concerto, "Grimaud's technical prowess is undisputed, but now there is a new artistry to her playing."
Ticketholders are also invited to "Behind the Music," the popular Pre-Concert Talk hosted by musician and music scholar Ramón Araïza and offering a fresh and fascinating insight into the musical program. These lively, interactive, informal talks, which last for approximately 30 minutes, are open to all ticketholders and are held one hour before each Symphony concert begins.
GUEST ARTIST: Hélène Grimaud, Piano
She could be called a Renaissance woman for our times. Hélène Grimaud is not just a deeply passionate and committed musical artist whose pianistic accomplishments play a central role in her life. She is a woman with multiple talents that extend far beyond the instrument she plays with such poetic expression and peerless technical control. The French artist has established herself as a committed wildlife conservationist, a compassionate human rights activist and as a writer.
Grimaud was born in 1969 in Aix-en-Provence where she began her piano studies at the conservatory with Jacqueline Courtin and subsequently under Pierre Barbizet in Marseille. She was accepted into the Paris Conservatoire at just 13 and won first prize in piano performance a mere three years later. She continued to study with György Sándor and Leon Fleisher until 1987; that year, she gave her well-received debut recital in Tokyo. Later that year, the renowned conductor Daniel Barenboim invited her to perform with the Orchestre de Paris. For tickets visit: www.Thesymphony.com.
---