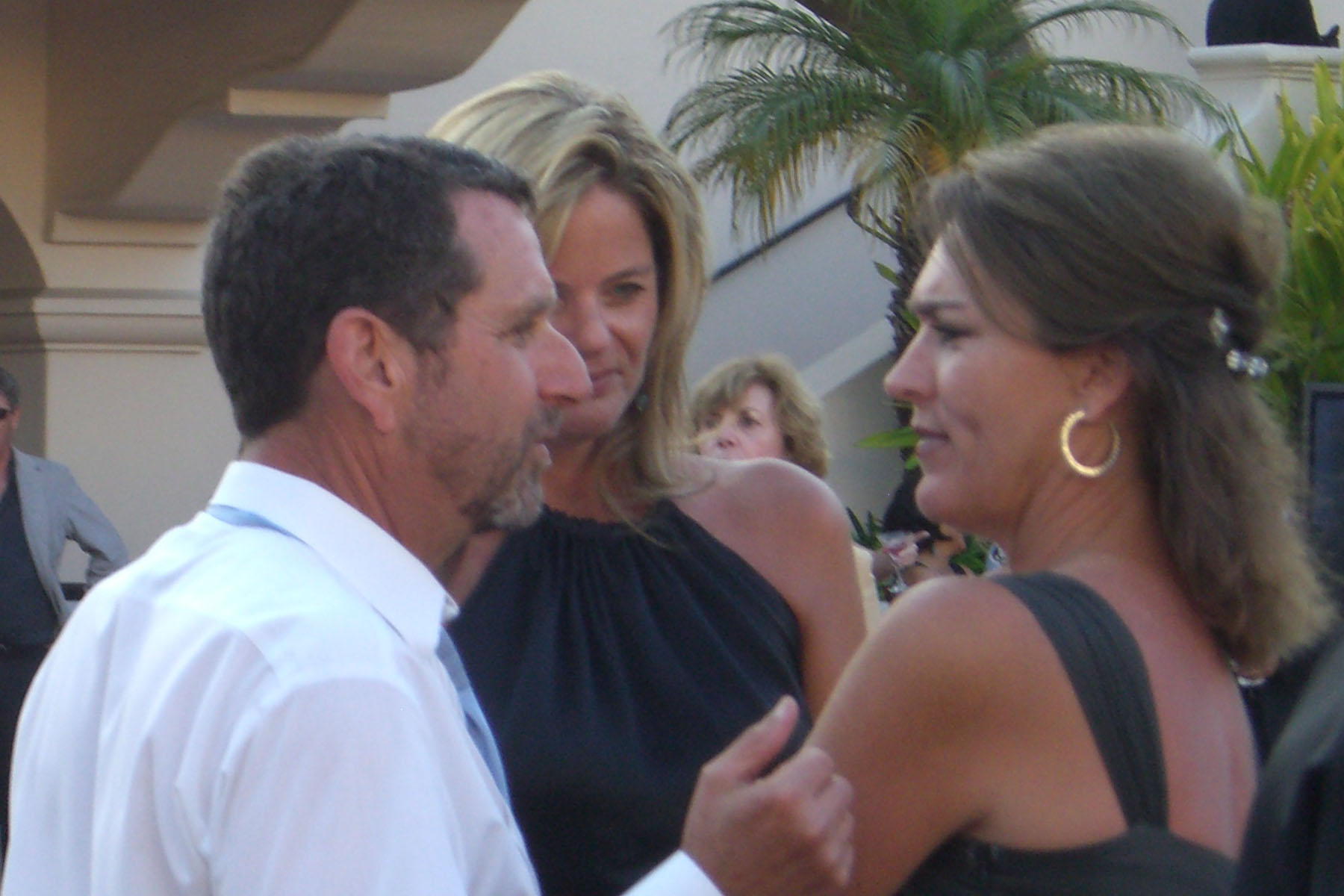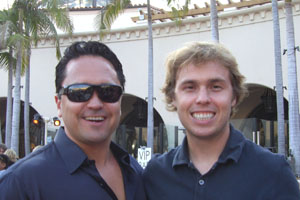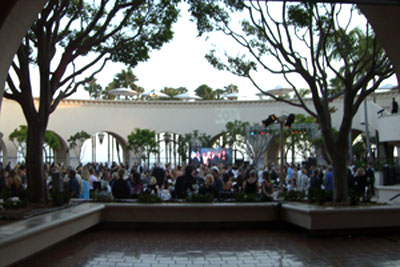 25th ANNIVERSARY SANTA BARBARA INTERNATIONAL FILM FESTIVAL "SILVER SCREEN BASH" KICK-0FF PARTY   by Bonnie Carroll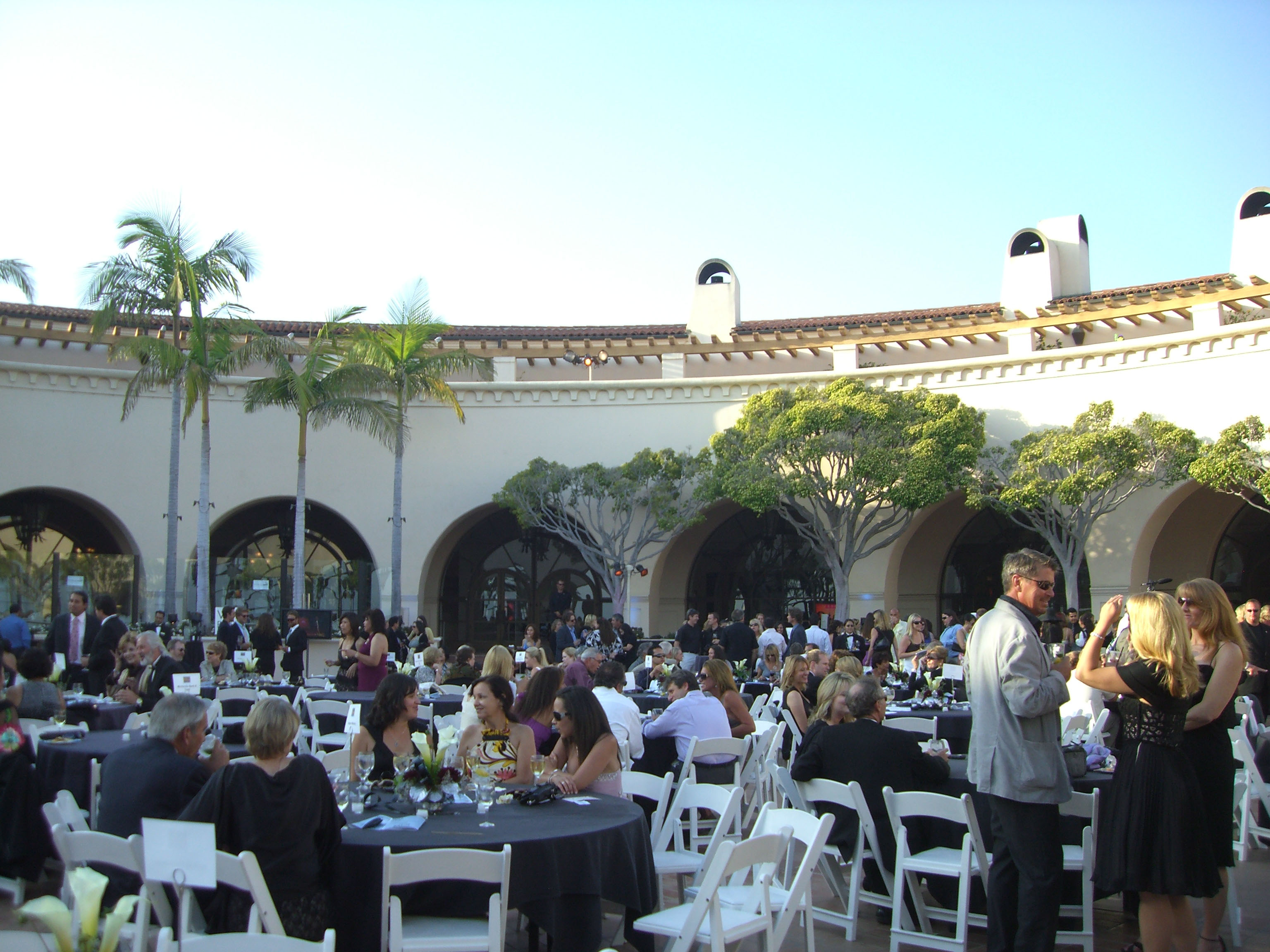 What a memorable and fun night for Santa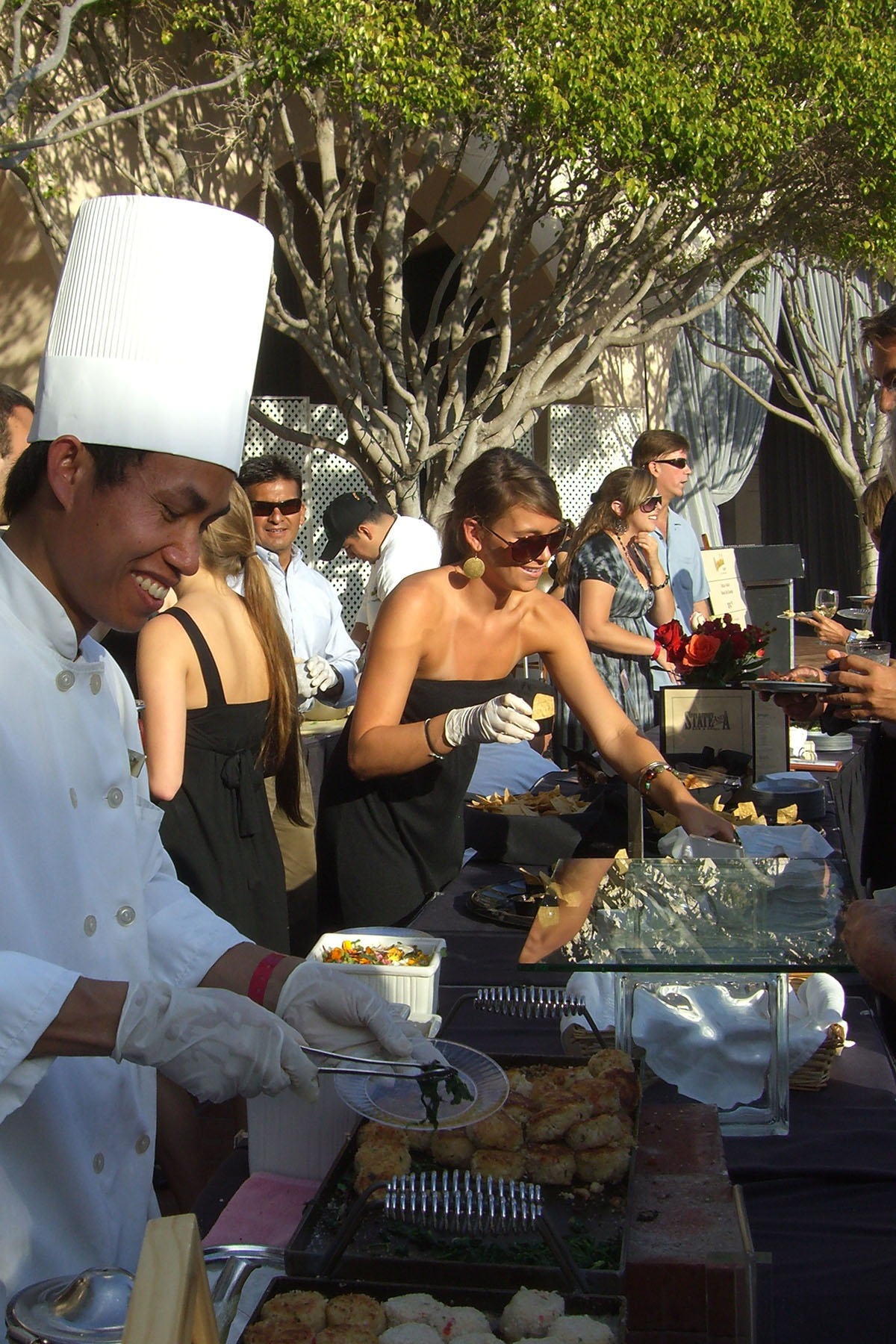 Barbara supporters of the SBIFF. The Silver Screen Bash was a fundraiser for the free educational and community programming offered by the SBIFF, which was held at the Fess Parker Double Tree Hotel. Over 1000 people danced the night away, enjoyed food tastes from great restaruants including Marmalade Cafe, State & A, Rodney's, Epiphany, and more. Pouring at the event were Roblar Winery, Stockholm Krystal Vodka and Santa Barbara Brewhouse.
Roger Durling personally welcomed guests and invited them to bid on the amazing collection of rare entertainment memorabilia items, plus gift items from hotels, restaurants, designer shops, valuable tickets for the February 4-14 SBIFF, and more.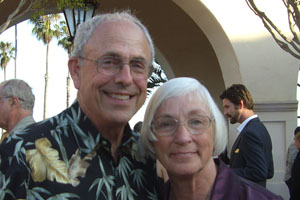 Mayor Marty Blum and Dr. Blum said they enjoyed the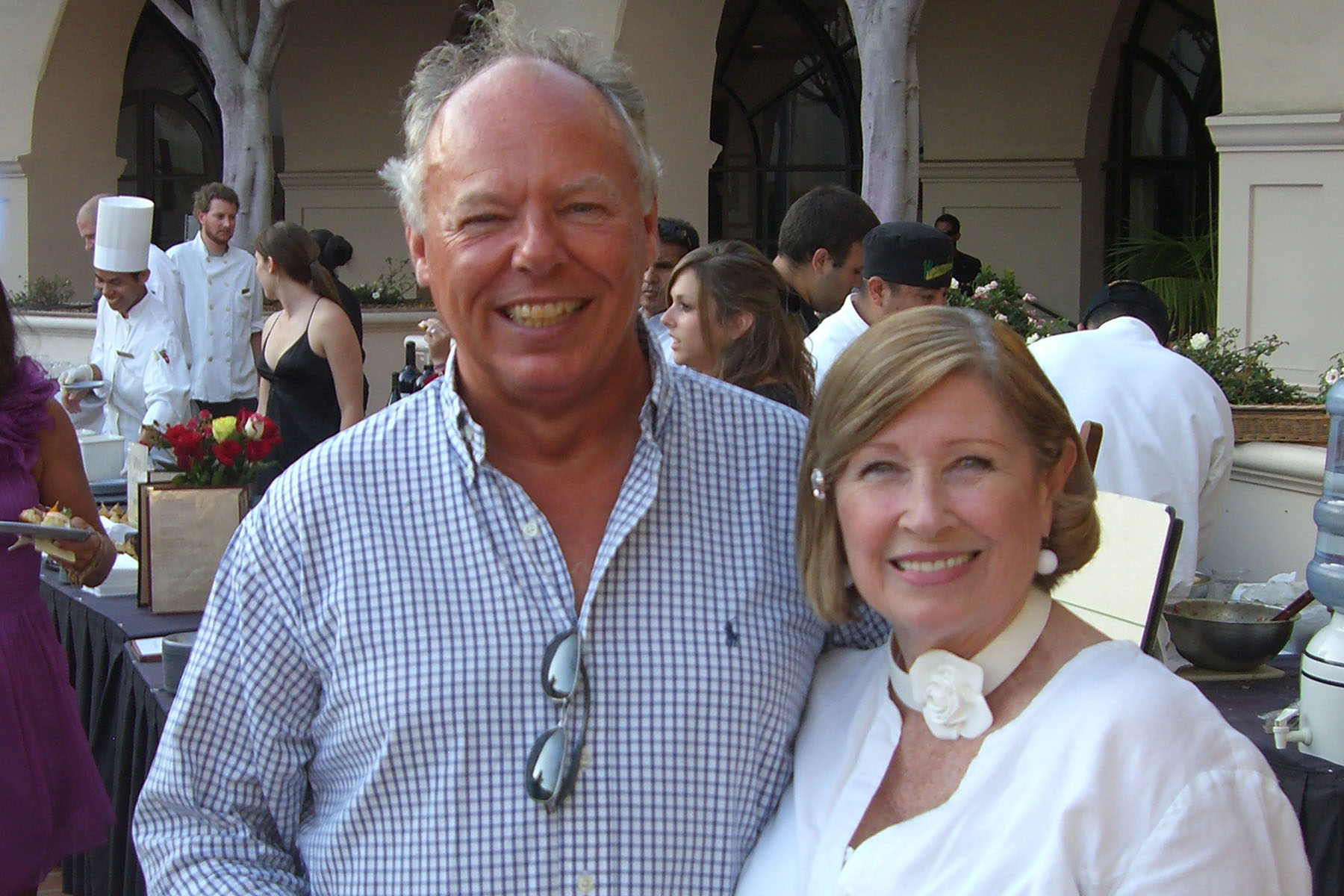 evening, and loved walking the red carpet. Every guest was shot as they entered the party. All the foodies and food writers in town were there enjoying delicious food and wine from local purveyors, even renowned area food writers werer busy working the appetizer tables.
Presenting Sponsor for the event was the Santa Ynez Band of Chumash Indians. Media Sponsors included Cox Communications, Rincon Broadcasting, (Klite-KTYD, AM1490-AM 990), Daily Sound, and KEYT. Bronze  sponsors were Montecito Bank & Trust and Cox Communications.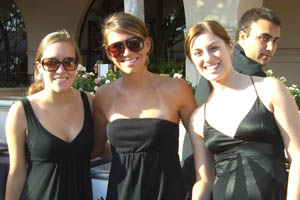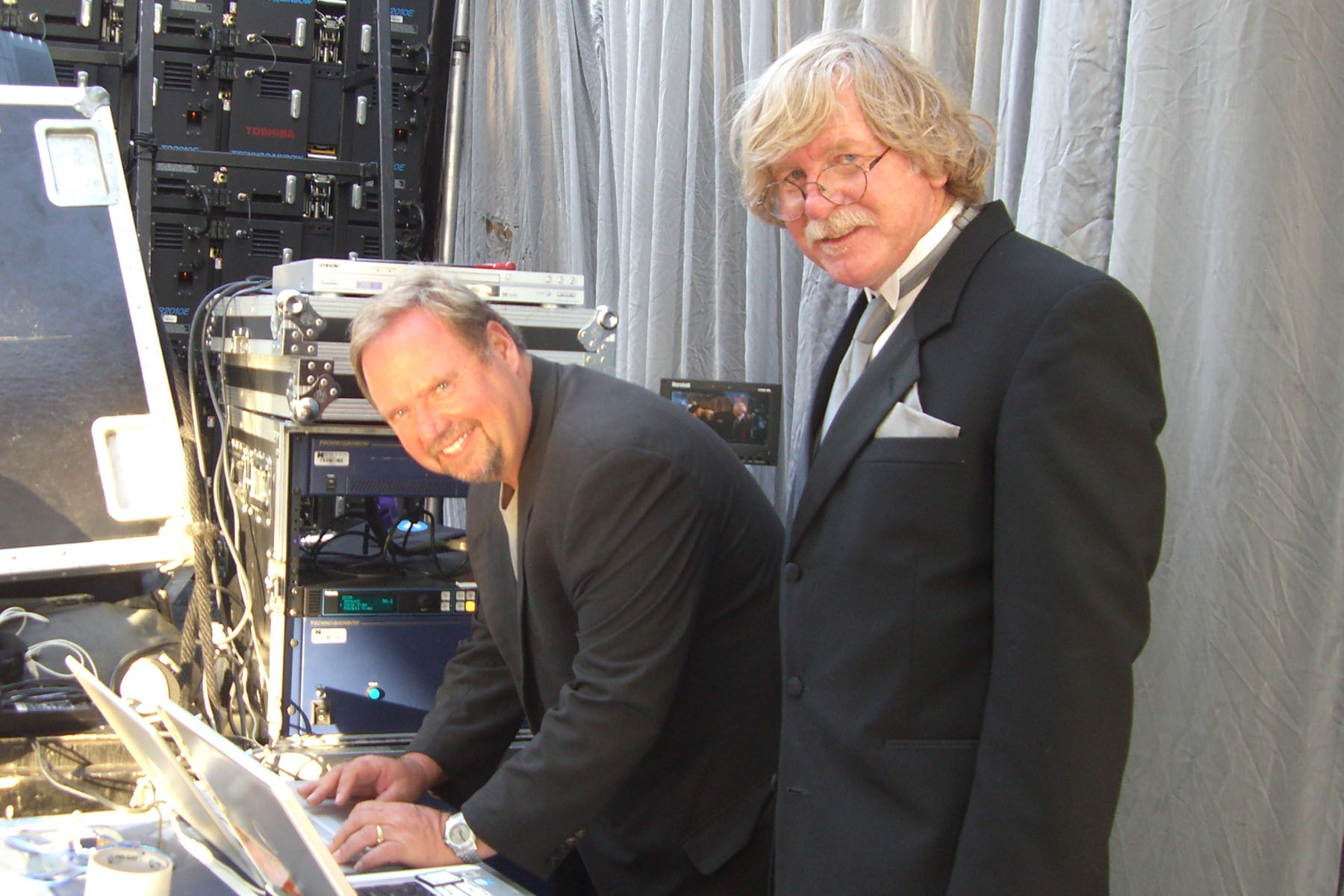 This was a great preview of coming attractions for the 25th SBIFF 2010!
---
TANYA TUCKER RELEASES MUCH ANTICIPATED NEW ALBUM, MY TURN

The Time Life 'Saguaro Road Records' Release Reconstructs Classic Country - In Stores Now
One of country music's greatest legends, Tanya Tucker, has just released her much anticipated new CD, My Turn, on Saguaro Road Records.  On this new album Tucker takes classic country songs originally recorded by the all time great male legends of the time and turns the tables, giving classics such as "You Don't Know Me" and "Oh, Lonesome Me" a powerful reconstruction from a woman's point of view. 
Only 13 when her provocative "Delta Dawn" caused a nationwide stir and became a Top 10 country hit, Tucker has built one of the most successful and compelling careers in music.  Considered one of the very few females of the "outlaw" country movement, she holds a Grammy award, two Country Music Association awards, Two Academy of Country Music awards, and three CMT Awards.  23 of her albums have landed in the country Top 40 chart since her 1972 debut, and she has amassed 10 #1 country singles, 33 that have reached the Top 5, and 41 in the Top 10. 
Recent accolades listed here:
"….try My Turn by Tanya Tucker.  She takes songs traditionally sung by men, such as 'You Don't Know Me,' and interprets them from a female perspective…."
—Parade Magazine
"Tucker was the Taylor Swift of her day, scoring her first hit when she was just 13.  Now 50, she flips the script on country classics recorded by men, like "You Don't Know Me."  Appealing?  Yes.…"
—People Magazine, Chuck Arnold
"Few artists have had longer or more colorful careers than Tanya Tucker…."
—Billboard Magazine,  Deborah Evans Price
On MY TURN, Tanya Tucker got to work with famed producer Pete Anderson (Dwight Yoakam, Michelle Shocked).  Tucker selected songs from her childhood that inspired her career and completely transformed their delivery and meaning with her inimitable earthy, passionate and unflinching style.   Tucker reworked classics such as Buck Owens' "Love's Gonna Live Here" (featuring Jim Lauderdale), "You Don't Know Me" by Eddy Arnold, George Jones' "Walk Through This World With Me" and even invited The Grascals to join her on a flip-flop of the Conway Twitty/Loretta Lynn duet "After The Fire Is Gone."  Bluegrass stars Rhonda and Darrin Vincent also appear on the album and producer Anderson does double duty, playing guitar on each track. ''I always knew Tanya was a great singer," said Anderson, "but not until she went up against the classic country songs and singers of all time did I realize that she is one of the greatest alive ....she made these songs her own."  "I am extremely proud of the record we made," he added.
"I picked the songs my daddy always wanted me to sing," explains Tucker.  "This is really a tribute to him because he was with me throughout my entire career.  He's now with God above but I know he's watching over me still and loving these songs and this record."
Mike Jason, Senior Vice President Audio & Video Retail for Saguaro Road said "Tanya is one of the few country superstars able to deliver searingly honest country songs and still relate to fans of every age and musical interest."  He then added, "she is a one of a kind artist and personality and epitomizes what we at Saguaro Road are all about."
Upcoming media appearances include Better TV (Syndicated), Fox News Channel's Huckabee, Fox Business Channel, Fox Entertainment, SiriusXM Radio, NYC Profiles (CUNY TV),  Game Show Network, Joey Reynolds Show and Associated Press Television.
---
The 2009-10 American Women in Radio & Television Southern California Chapter Board of Directors:

PRESIDENT
Laura Behrman
Promotions Director, Radio Disney AM 1110

PRESIDENT-ELECT
Julie Kertes
Entertainment Marketing Consultant

HONORARY DIRECTOR
Debra Hurd, KCBS 2 / KCAL 9

HONORARY DIRECTOR
Cindy Yantis, Author / Speaker / Consultant

FIRST VICE PRESIDENT OF PROGRAMMING
Bonnie Gallanter, President, Muse Artist Management

SECOND VICE PRESIDENT OF MEMBERSHIP
Panney Wei, C.Ht., TV-Radio Host-Writer-Motivational Speaker-Certified Hypnotherapist, Host,"Positive Changes with Panney Wei" on KCAA 1050 AM & kcaaradio.com, Co-Host, "Goddess Radio" on USWebtalkradio.com

RECORDING SECRETARY
January McCrillis, President, Global Vision Editing

CORRESPONDING SECRETARY
Delia Taylor, Disney Music Publishing

TREASURER
Poopak Mozaffari, Director of Administration, KIRN 670AM

WEBSITE DIRECTOR
Marshaa P. Robinson, Co-President, Global Vision Editing

CAREER ADVANCEMENT DIRECTOR
Simone Tucker, Disney ABC Television Group, Network Media

MARKETING DIRECTOR
Shannon Rosenberg, Account Manager, Sirius XM

PUBLIC RELATIONS/PUBLICITY DIRECTOR
Kim Spence, President, FIND Entertainment Productions

PARLIAMENTARIAN DIRECTOR
Mary Schaffer, Cinema & Television Arts (CTVA) Department, Cal State University, Northridge

SPONSORSHIP DIRECTOR & COMMUNITY RELATIONS
Shelley Lee, Copy Writer/Voice Talent

NEW MEDIA DIRECTOR
Daria Linvill, Los Angeles Times Media Group

CREATIVE DIRECTOR
Tony Jollett, Owner, ADI

MENTORSHIP DIRECTOR
Vicky Martinez, KFI AM 640

DIRECTOR AT LARGE
Jennifer Jayne, C.Ht., Certified Hypnotherapist

DIRECTOR AT LARGE
Elizabeth Sapojion, KCBS 2 / KCAL 9
For more information, visit www.awrtsocal.org or email info@awrtsocal.org.

---
Coming in August, Theatrically Speaking - In No Particular Order!
By Laurence Vittes
Legally Blonde
Pantages Theatre, Hollywood
August 12 - September 6, 2009
It's here, and it's "AN ELLE OF A SHOW" (TIME Magazine). The hilarious MGM film is Broadway's new smash hit musical, and now LEGALLY BLONDE THE MUSICAL is coming to you. Legally Blonde follows sorority star Elle Woods, an underestimated blonde who doesn't take "no" for an answer. When her boyfriend dumps her for someone more "serious," Elle puts down the credit card, hits the books, and sets out to go where no Delta Nu has gone before: Harvard Law. Along the way, Elle proves that being true to yourself never goes out of style. After turning Broadway and MTV hot pink, this "Feel-Good Song and Dance Juggernaut" (New York Magazine) is "The Best New Musical Around!" (WOR).
Franz Schubert: His Letters and Music with Julia Migenes
Odyssey Theatre, Sepulveda block north of Olympic with a neon marquis
International opera diva, Grammy award-winner and Broadway actress Julia Migenes returns to the Odyssey Theatre in the West Coast premiere of FRANZ SCHUBERT: His Letters and Music with Victoria Kirsch on piano and actor Jeff Marlow as Schubert. This charismatic trio explore the complexity of Schubert through his sublime music and his compelling writings. An American premiere.
Plays about the darker side of classical music are becoming all the rage. Come and see why Schubert's death-obsessed music is tailor-made for this treatment.
Marsha Norman's Getting Out
Lyric Hyperion Theatre, near Silverlake
Opens August 7
"Getting Out" was Pulitzer Prize winner Marsha Norman's first play and is celebrating its West Coast premiere 30 years ago at the Mark Taper with a new production directed by Andrew Hamric and produced by Jennifer Cetrone founder of From The Ground Up Theatre Company.
Cetrone's credo: "From The Ground Up Theatre Company is devoted to producing purposeful and visionary theatre art that is socially conscious. We are dedicated to provoking unique thoughts and creativity within the community, while developing a deeper understanding of how theatre can directly affect the human condition. Committed to fostering one another's growth, we will continually strive to be artists who gracefully express themselves with passion and courage in an effort to inspire a greater level of awareness."
Released from prison Arlene returns to a rundown apartment in Louisville, intent on starting her life over. Rebellious and disruptive as a young girl, she has found strength in religion and wants to put her youth behind her. It is a difficult play, populated by people in pain and denial, struggling for their lives against incredible odds. Like so many of us.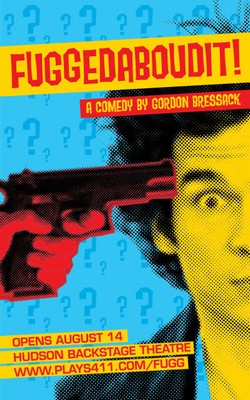 Fuggedaboudit! - A Comedy by Gordon Bressack
[How they tell you to forget about it in Brooklyn]
Hudson Backstage Theatre, somewhere in Hollywood
Fri, Aug 14 – Sun, Sep 20
Special Show Info
Running time: 90 minutes.
There will be an intermission.
Valet available, also plenty of free street parking.
Guy is a male model who has everything... except a memory. Recently in a car accident that left him with total amnesia, he is brought home to his Manhattan loft to meet his "friends." In the course of an evening, everyone's increasingly scandalous memories of Guy are played out in the most surprising, dangerous, and hilarious of ways! Best audience reaction to date: * "Fetish? She wasn't the one with the fetish!"
Okay, that's enough theatre for the day. Go and play!
---