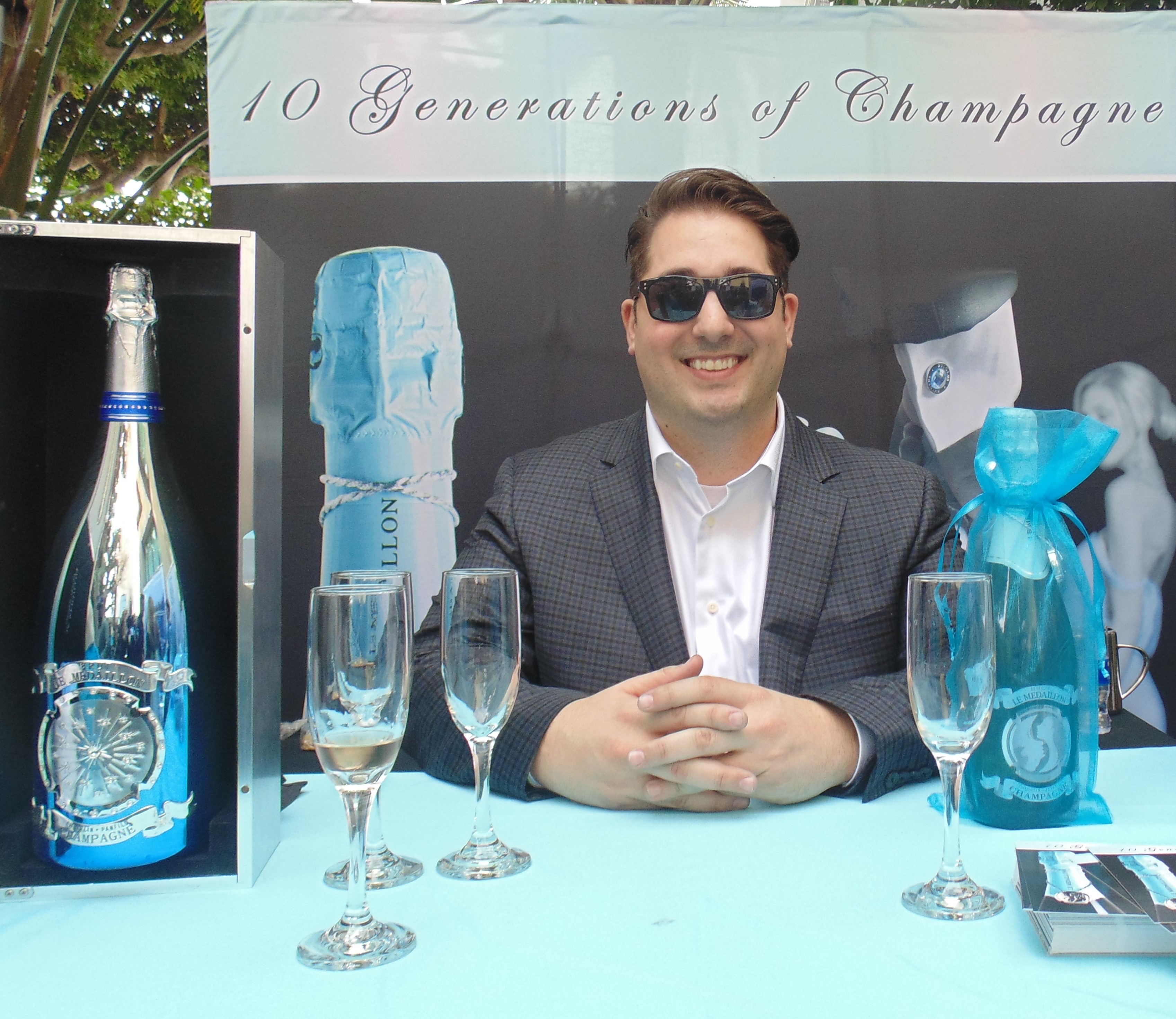 A Welcome Champagne from Le Medaillon
GBK CELEBRITY LOUNGE A CHIC CELEBRITY SCENE AT L'ERMITAGE  by Bonnie Carroll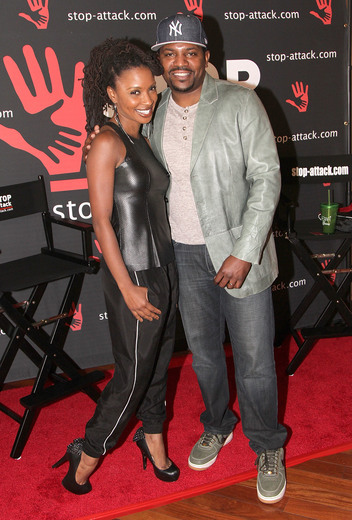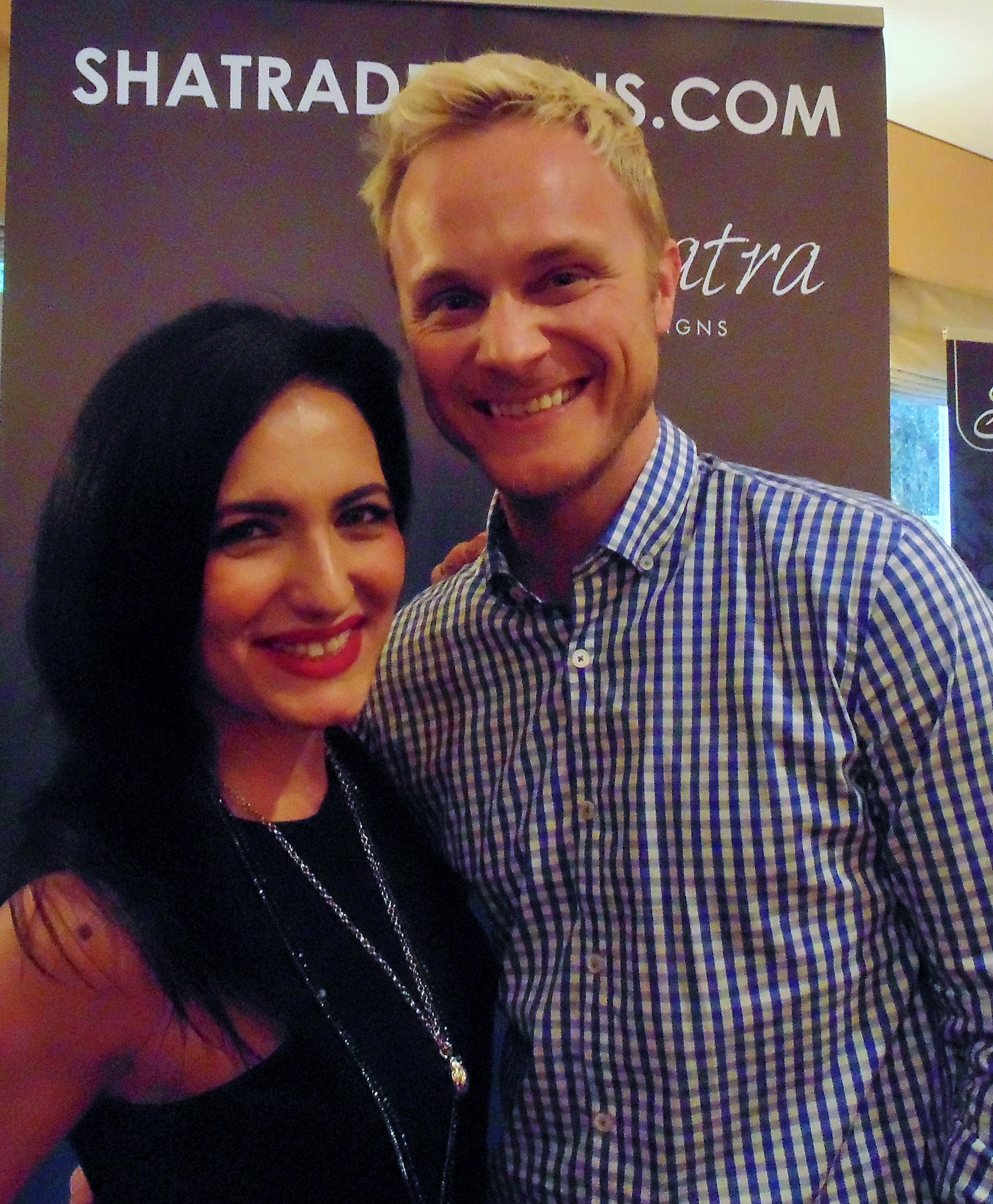 The GBK celebrity gift lounge and special events company, hosted a very chic signature gifting lounge prior to the 2015 Oscars at L'Ermitage Beverly Hills. The hotel has always been a scene designed to pamper Hollywood's elite, and the GBK event featured everything from hand-crafted jewelry and posh pet products, to indulgent artisan chocolates and exotic destinations. Music, provided by GoodBoy, added an exciting ambiance to the celebratory event. Attending celebrities and VIPs were welcomed with a flute of delicious brut or rose Le Medaillon Champagne on the patio.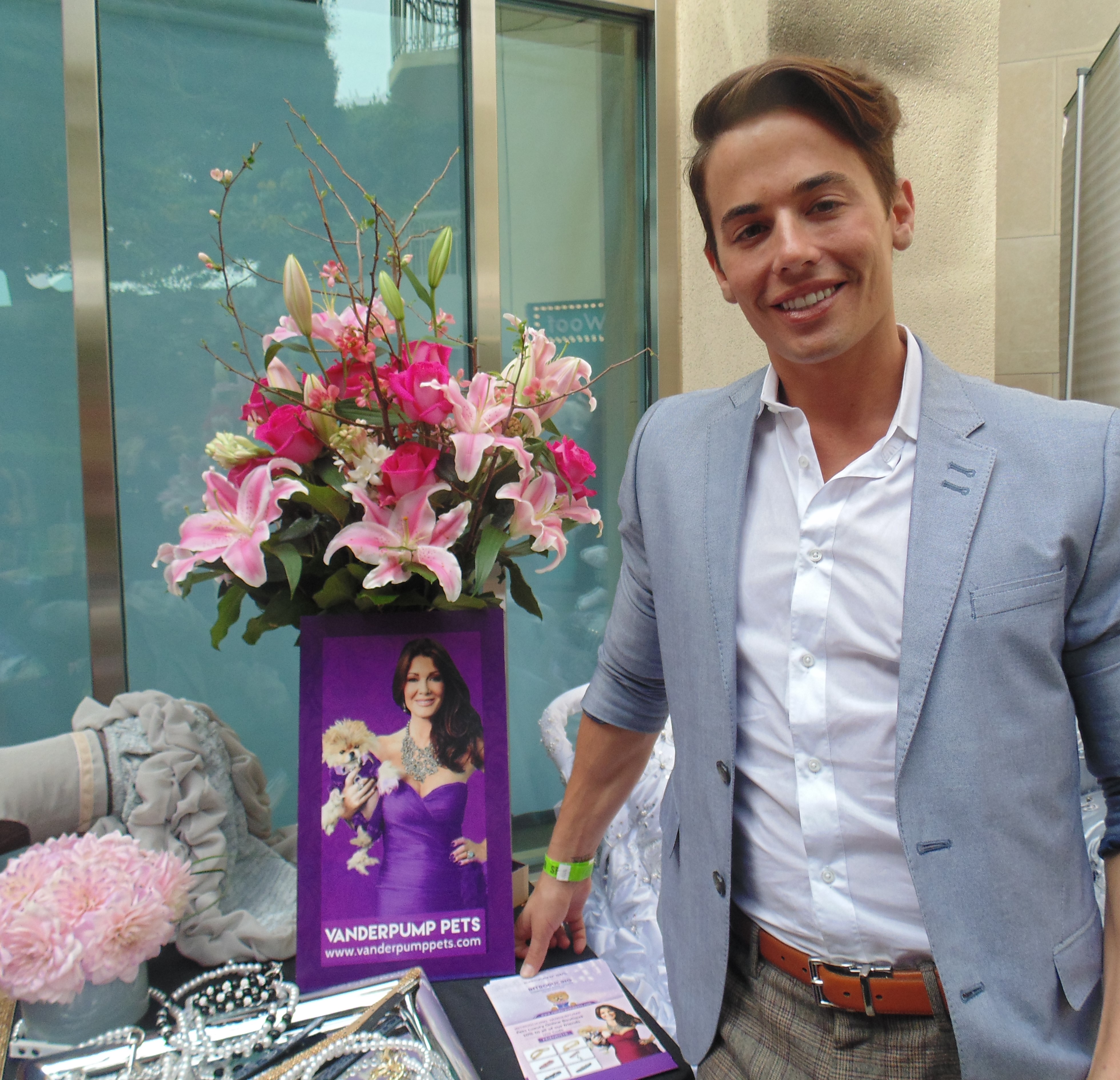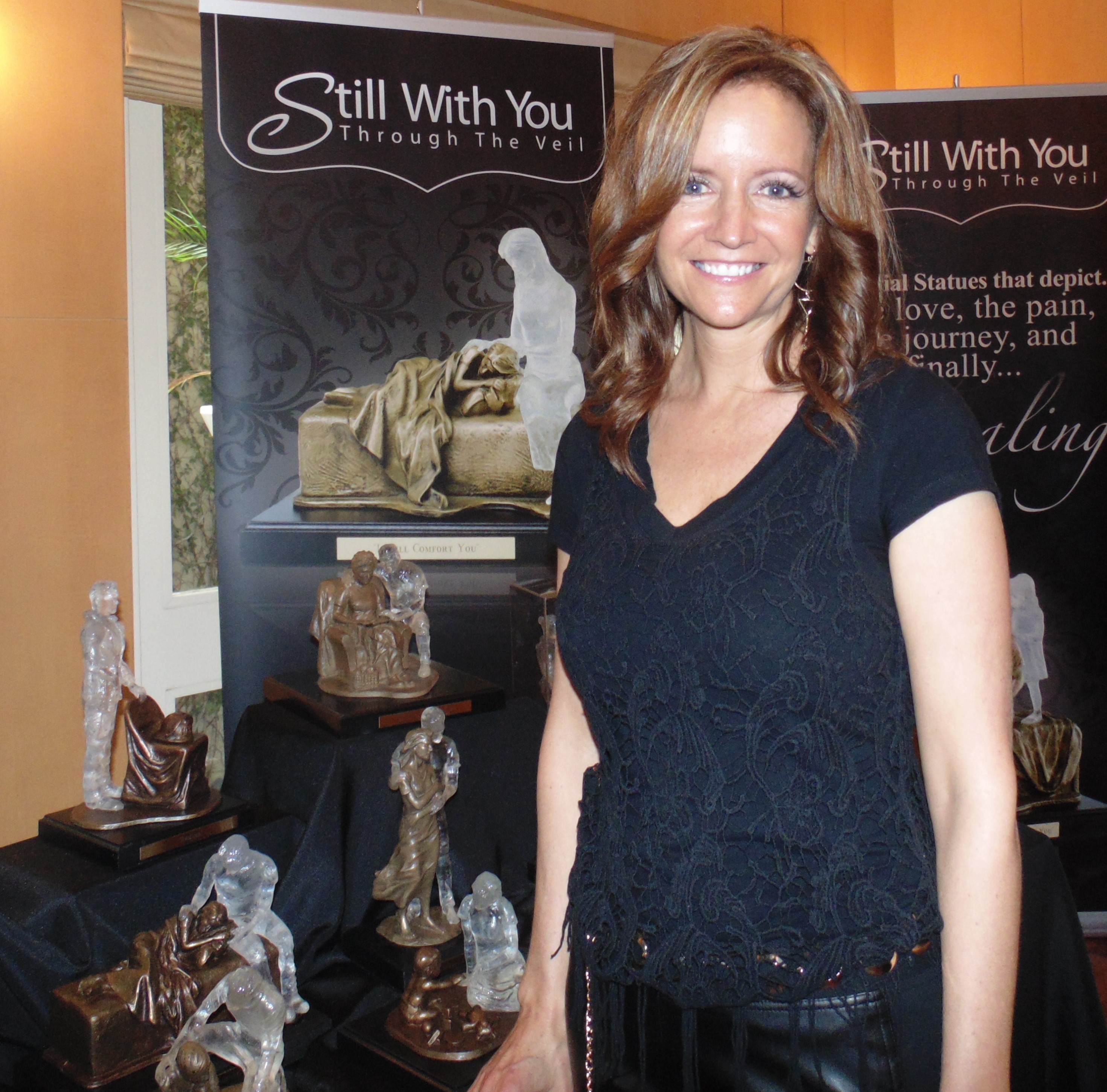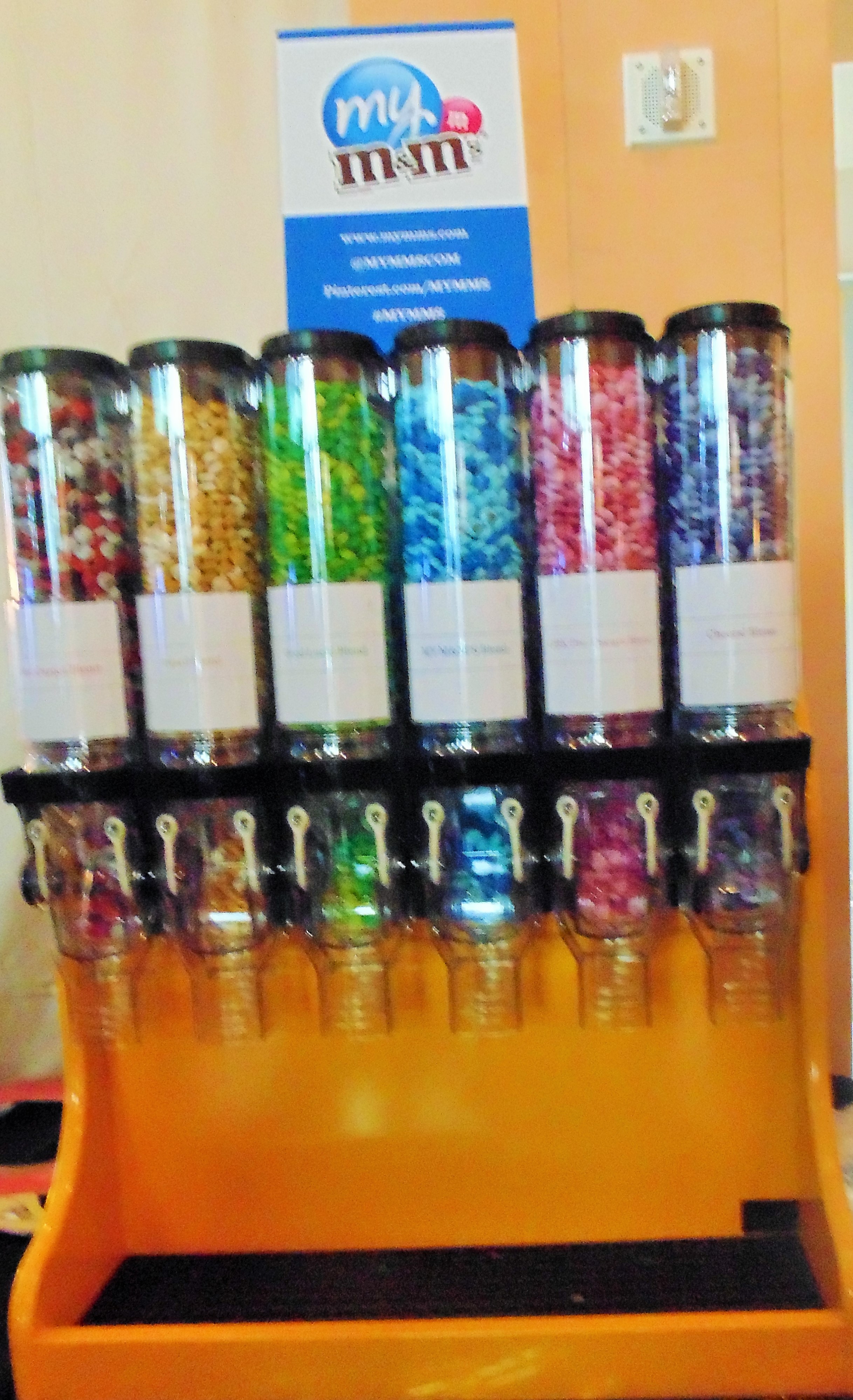 Presenting Sponsor, STOP-ATTACK.com, is an assault-response application (app) and service for IOS and Android mobile devices. Designed to be easy to use, quick to activate and reliable, the app is an invaluable personal protection resource. Tap ... record, get help, take control. It was obvious that the application of this device would be a huge asset in protecting working women or women on colleges throughout the country.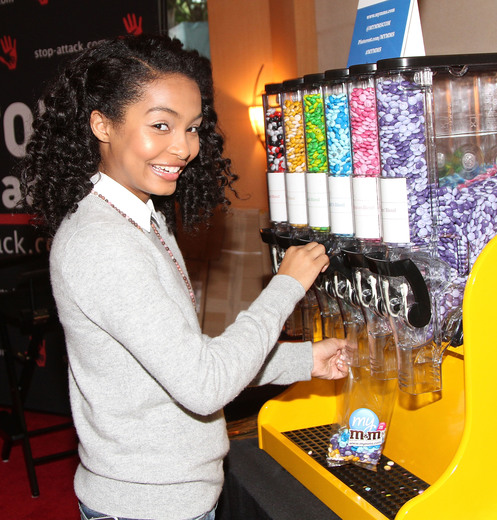 Yara Shahidi Finds A GBK Sweet Spot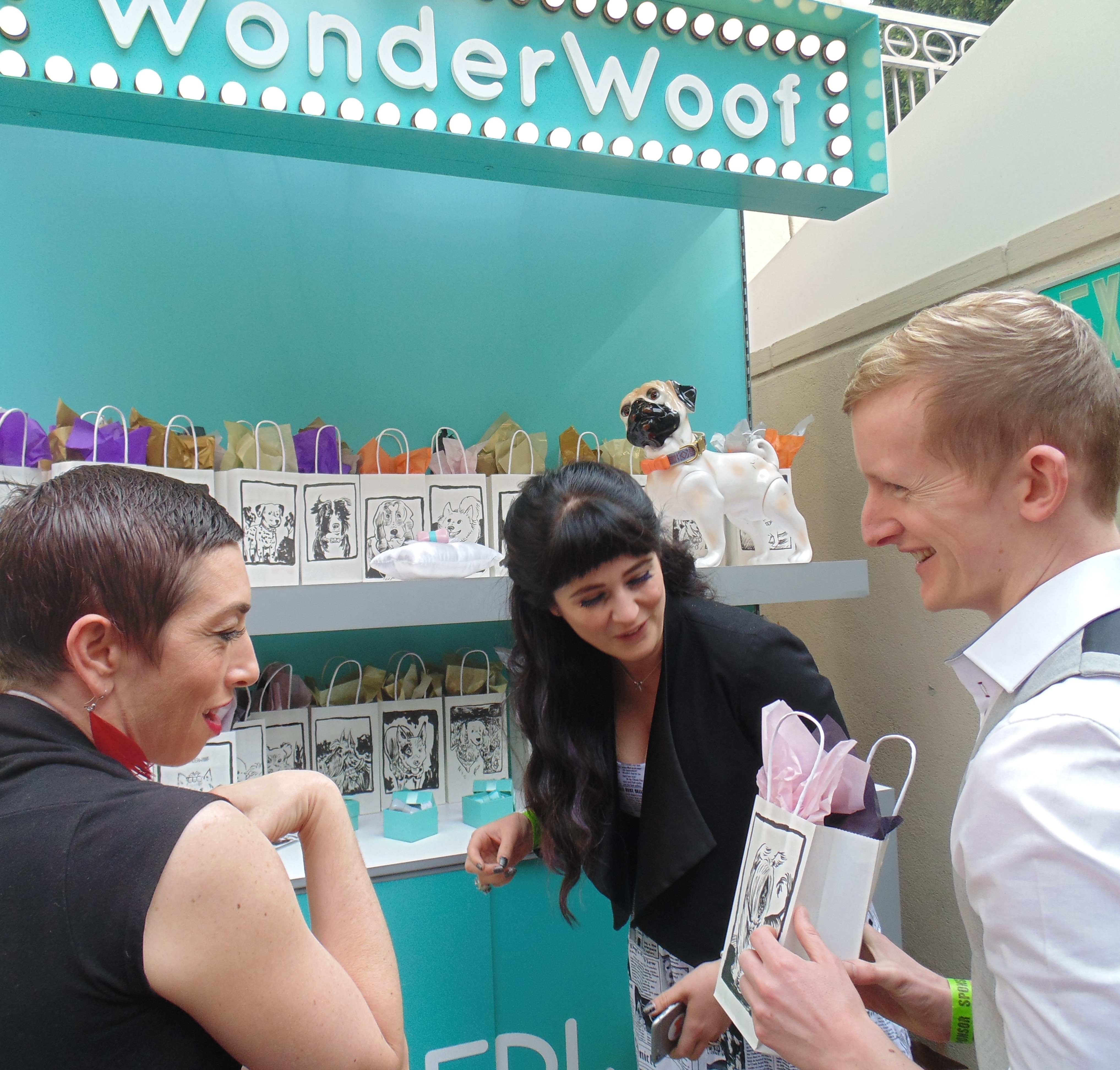 Shatra Designs were inspired by nominated films for 2015 and were uniquely beautiful and attracted many celebrity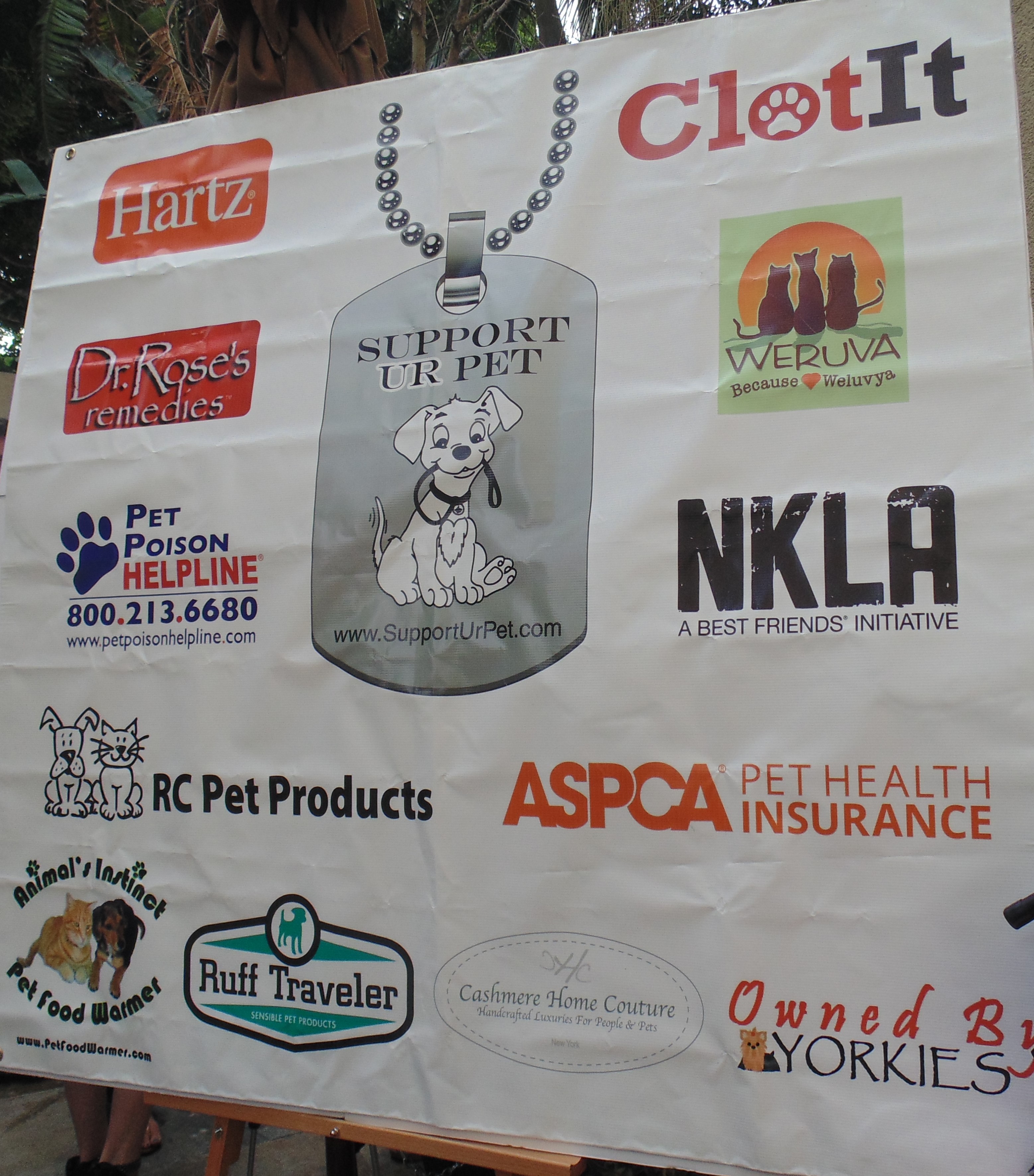 visitors to see her lovely designs.Colorful sweets from the MY M&M'S® stand was a hit, providing attendees with silver favor tins filled with award-themed personalized M&M'S®. Pet lovers indulged in fun and furry products from WonderWoof – gifting a dog activity tracker; and a collection of pet products and services from Support Ur Pet.
Celebrities got to sample from a range of health, wellness, beauty and fashion that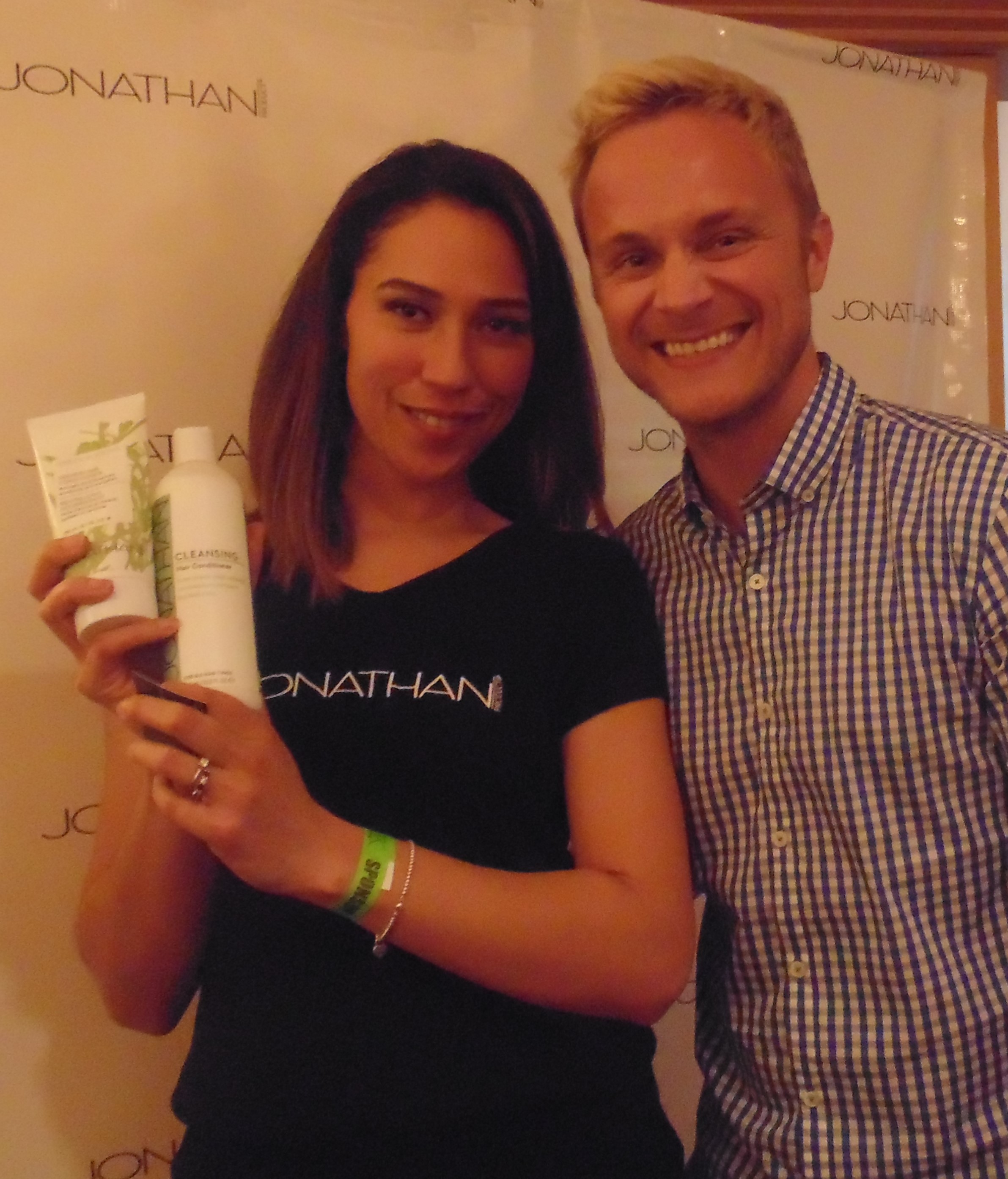 filled the lounge including: Dr. Jamie Sands – Cosmetic Dentist: Beauty Kitchen by Heather Marianna; DermaSet 3D Anti-Aging Renewal Treatment, a full range of hair products from Jonathan Hair Care; 3 personal training sessions with Celebrity Trainer Lalo Fuentes; and L.A. Star Greens – Perfect 10, blend of superfoods.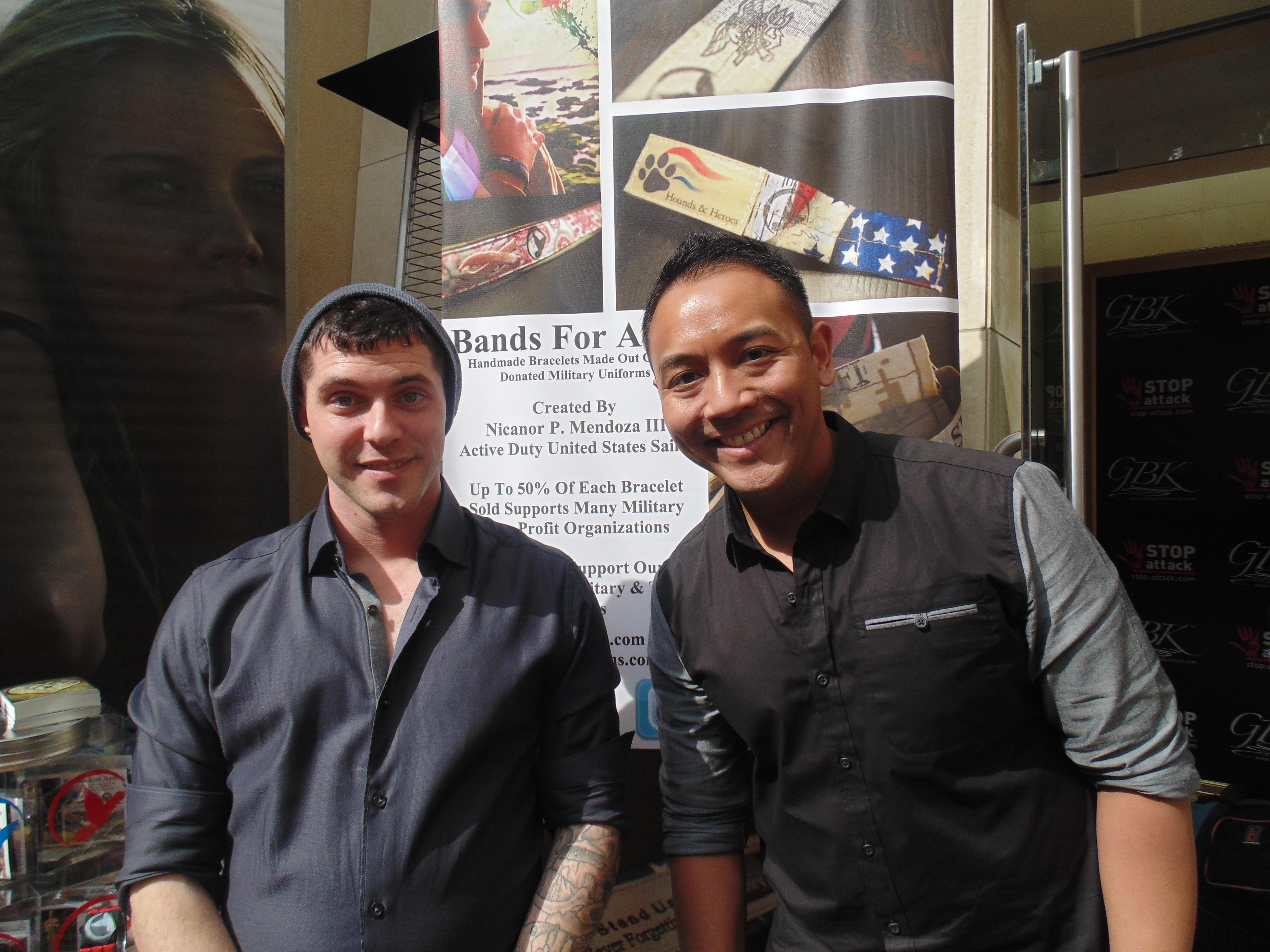 Handmade bracelets made from donated military uniforms to support many military non-profit organizations from Bands for Arms; men's jeans Haala Denim; and gorgeous bracelets handcrafted in Connecticut featuring gemstones with meaning and a corresponding hashtag that matches the intention & style of the stones from Hazel and Harmony.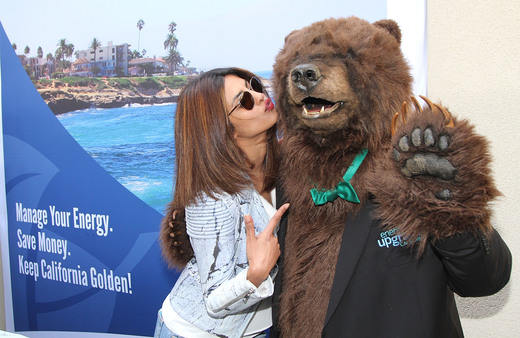 Other sponsors included Energy Upgrade California® state initiative to help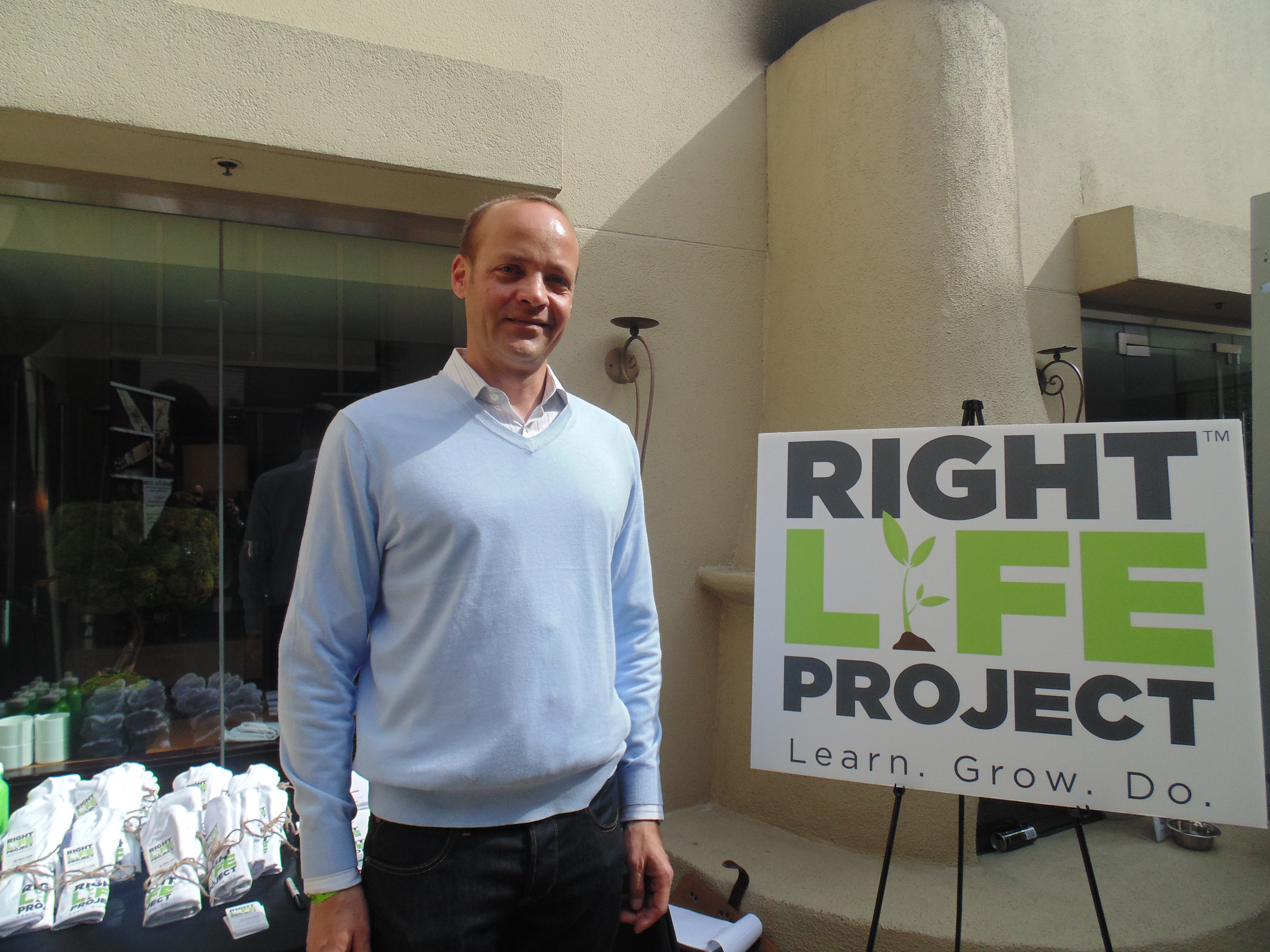 Californians take action to save energy and conserve natural resources; Alila Hotels and Resorts, providing gift certificates for guests to stay at Alila properties in India, Oman, Bali and more; Exquisitely designed crystal and bronze sculptures Still With You, heart-warming memorial statues to comfort the bereaved in their darkest hours; Fancy Pants Wines; and services from Jim Hjort, LCSW a Psychotherapist and Right Life™ Coach. Charity participants included: Each Mind Matters: California's Mental Health Movement gifting items from their shop, and their sponsor hope & grace initiative, contributing a jar of "renewed hope in a jar" all-day skin-renewing moisturizer from their product line.
ABOUT GBK
GBK, formerly GBK Productions, is a luxury lifestyle gifting and special events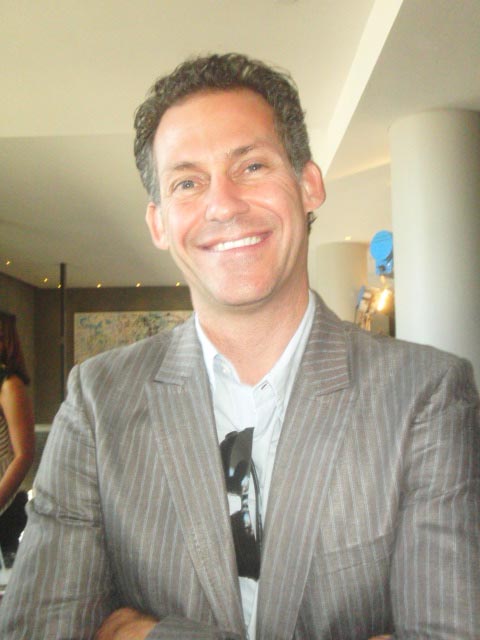 company, specializing in entertainment marketing integration. Formed in 2000 by Gavin Keilly, the company's Founder and CEO, GBK consists of five divisions: GBK Celebrity Gifting, GBK Special Events, GBK Weddings, GBK Charitable Consulting and GBK Marketing/Public Relations. Widely known in the entertainment industry for bringing that little extra something into the Gifting Lounge environment, GBK offers its clients a full range of marketing services. For more information on Gavin B. Keilly (CEO), Carla Domen (VP) or GBK, please go to gbkproductions.com.
___________________________________________________________________
Bonnie Carroll TTT

Entertainment Glitz & Glam News
2015Pre-Oscar Events for Glitz & Glam Moments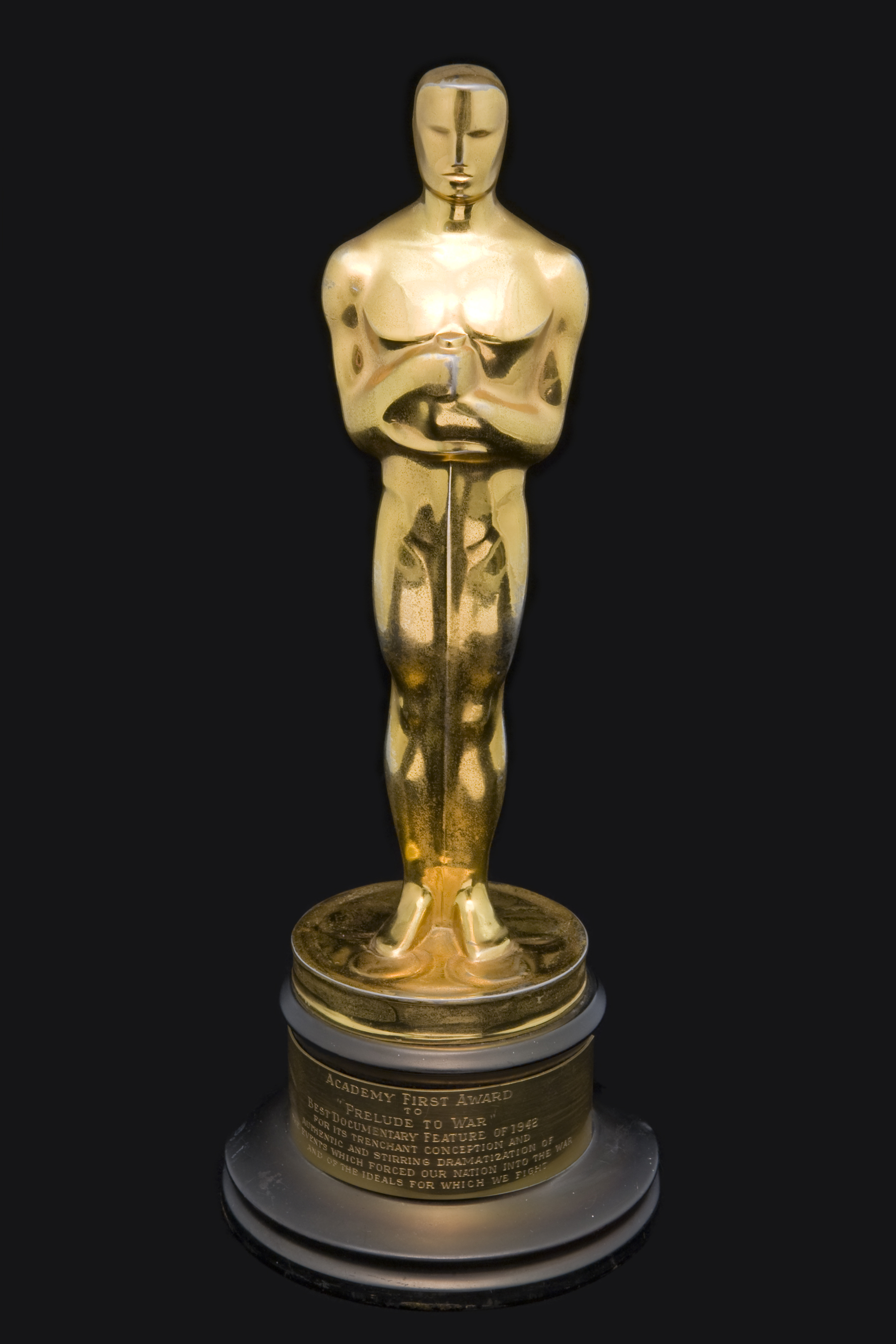 2015
Piper-Heidsieck Champagne Suite
When: Feb. 19-21, 10 a.m.-7 p.m.
Where: Palihouse
Posh perks: The historic French house and official champagne of the Oscars is hosting tastings for guests at the Piper-Heidsieck suite of the chic WeHo hotel. Booked cars can escort guests to these 30- to 90-minute tastings, where Champagne lovers can sample the varieties alongside Piper-Heidsieck CEO Cecile Bonnefond and Hill Valley CEO Eric Nebot.
11th Annual TMG Beauty & Style Destination Pre-Oscar Lounge
When: Feb. 19-21, 10 a.m.-6 p.m.
Where: The Penthouse Suites at the Beverly Hilton Hotel
Posh perks: Get Oscar-ready with beauty treatments such as facials from Matis Paris and Academie Paris Skin Care, manicures by OPI and brow services from SHAPES Brow Bar — then leave with special gifts like Onirikka Jewelry, Exofab iPhone cases and more.
Roger Neal's Style Hollywood 19th Annual Beauty and Couture Academy Award Suite
When: Feb. 18-20, 9:30 a.m.-7 p.m.
Where: Luxe Rodeo Drive Hotel, Rodeo Drive penthouse
Posh perks: Over 200 stars and several nominees stop by to be beautified with eyelashes, manis, massages and Tanique tans, while perusing glamorous fashions. VIPs could leave with a couture gown from Rhonda Shear's debut Oscar collection, a Madeline Beth clutch and a gift bag valued at $23k — plus the joy of helping orphans through charity partner Hollygrove.
GBK's Pre-Oscar Awards Celebrity Gifting Suite
When: Feb. 20-21, 11 a.m.-6 p.m.
Where: A chic Beverly Hills location
Posh perks: Enjoy a beverage and score electronics, beauty goods, Waikiki vacation packages and more, courtesy of sponsor Stop-Attack app.
WOW Creations' Celebrity Gifting Suite
When: Feb. 21, 10 a.m.-6 p.m.
Where: Luxe Rodeo Drive Hotel penthouse
Posh perks: Over 150 celebrity guests (ranging from Oscar nominees to TV stars to famed athletes) will snack on Popchips and Indiana Popcorn while sipping bourbon and tequila drinks and checking out the goods: Radar watches, Rosalinde Blake candles, artwork by Sonya Paz, escapes to the Dominican Republic and more.
Saturday & Saturday Night
Debbie Durkin's EcoLuxe Oscars Style Lounge February 21
When: 10 a.m.-7 p.m. lounge; 8-11 p.m. party
Where: The Stardust Penthouse at the Beverly Hilton Hotel
Posh perks: After a blow dry, organic spray tan and makeup touchups by OC Hair & Makeup, this lounge presented by Choices Recovery — which is also gifting glamping vacas — will turn into a bustling Salute to the Oscars party, with open bar, DJ, screenings and gift bags.

Former Oscar nominees Joseph Bologna and Renee Taylor check out the MD Skin Care line at Doris Bergman's 7th Annual Valentine Romance Oscar Style Lounge & Party, held at the Fig & Olive on February 12, 2015. (Photo courtesy of Doris Bergman)
The Pre-Oscar events Kick-Off began with Doris Berg's Fig & Olive Valetine Romance Celebrity Suite and media luncheon. Doris really knows how to treat VIP's and the press. Doris and her staff set the bar for total professionalism!
____________________________________________________________________
TINSELTOWN TIDBITS by Bonnie Carroll
30th Santa Barbara International Film Festival Tributes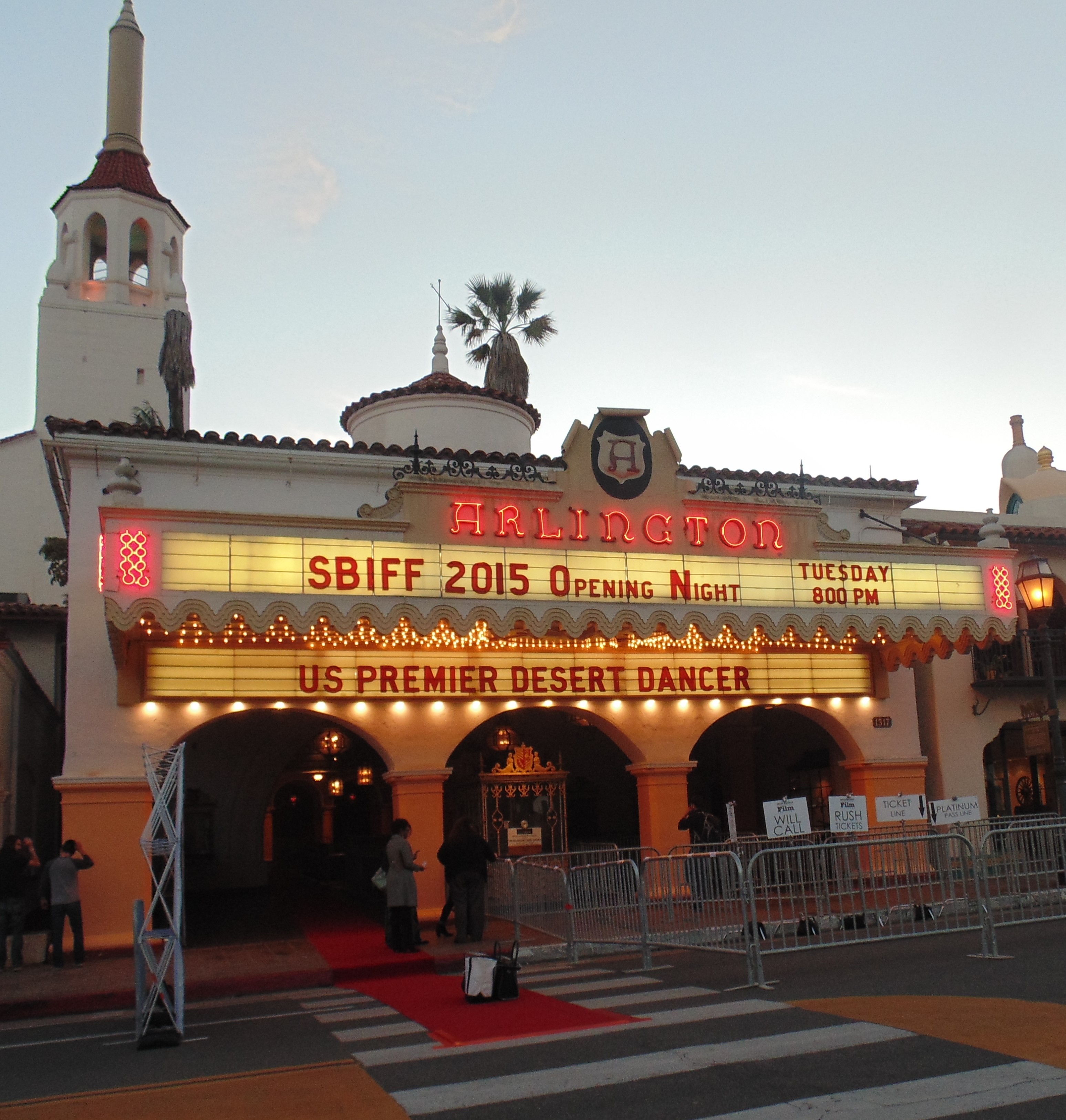 Day 1
The U.S. Premiere of Richard Raymond's "Desert Dancer" opened the 30th SBIFF to a full house at the Arlington Theatre, where the audience was captivated by the amazing performances by Freida Pinto, Reece Ritchie, and Tom Cullen. Director Richard Raymond who walked the red carpet prior to the performance.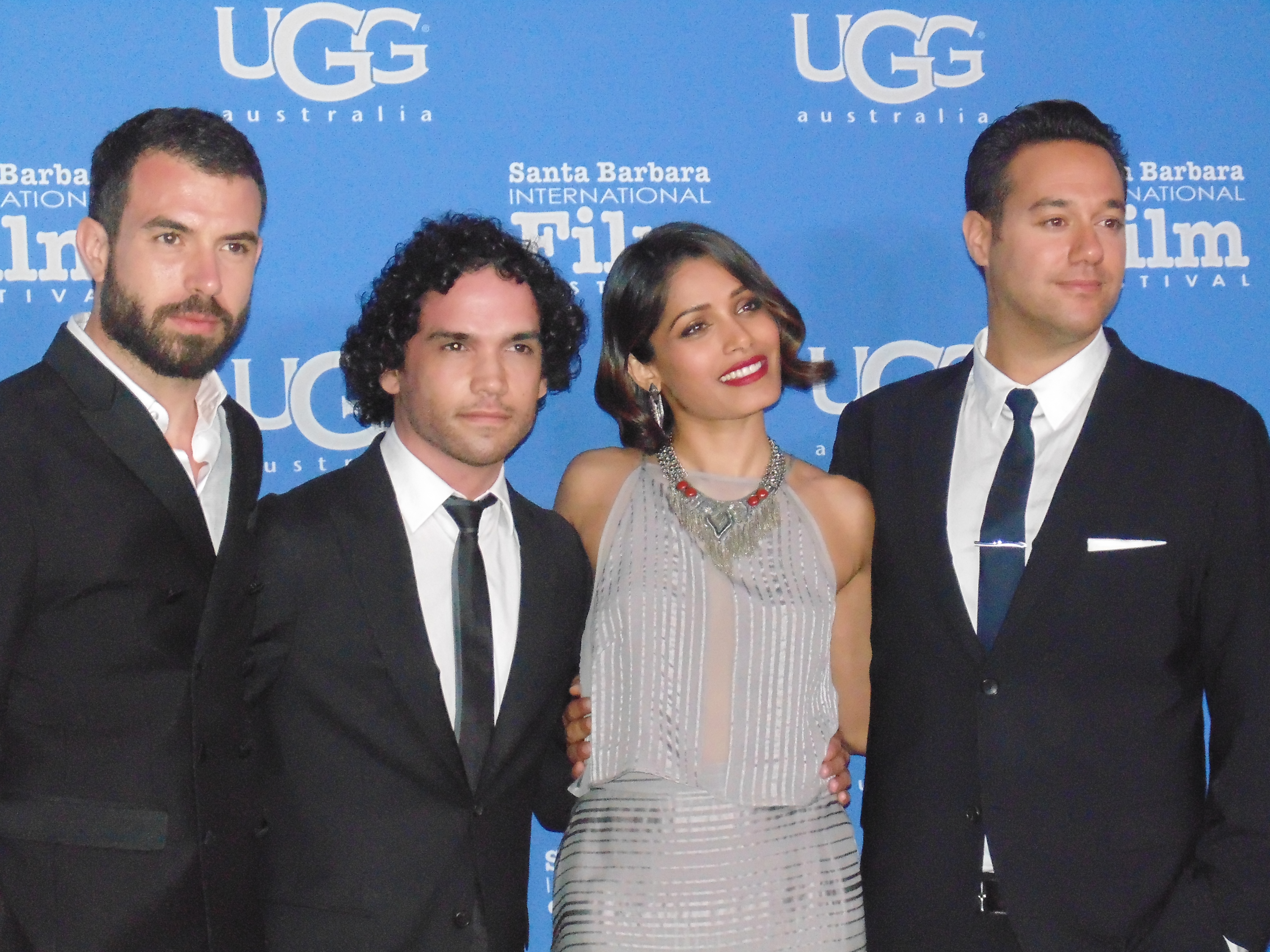 Mayor Helene Schneider presented a proclamation from the City of Santa Barbara in celebration of the 30th anniversary, and following the opening film there was a huge Gala at a El Paseo shopping center, where food and drinks were overflowing, and guests danced to live music. Congratulations to the sponsors who included UGG Australia, Sunstone Wine, Tangueray No Ten, Dom Perignon, Hennessy and more. Kudos to the event stars who turned the State Street venue into a spectacular place to party!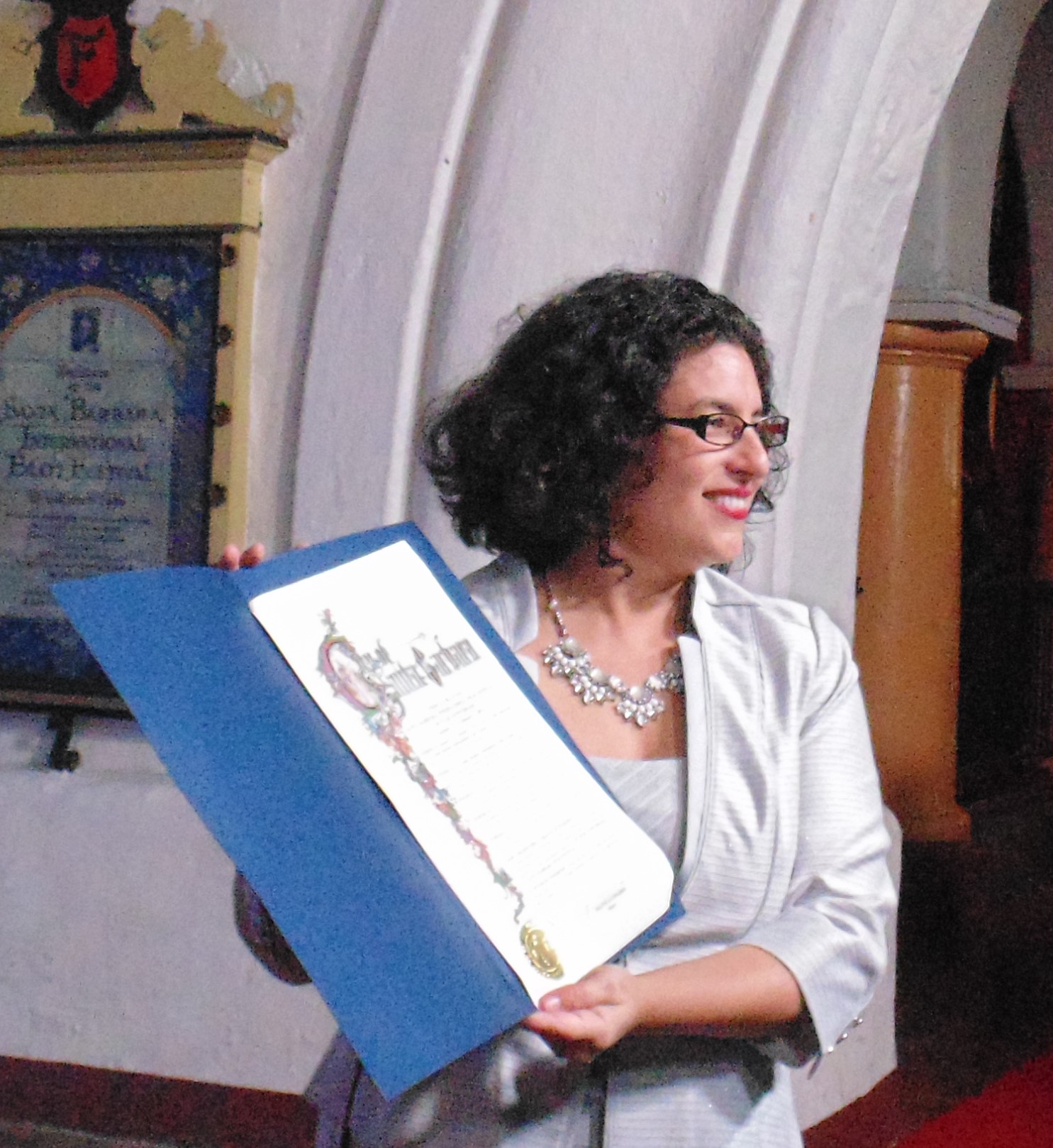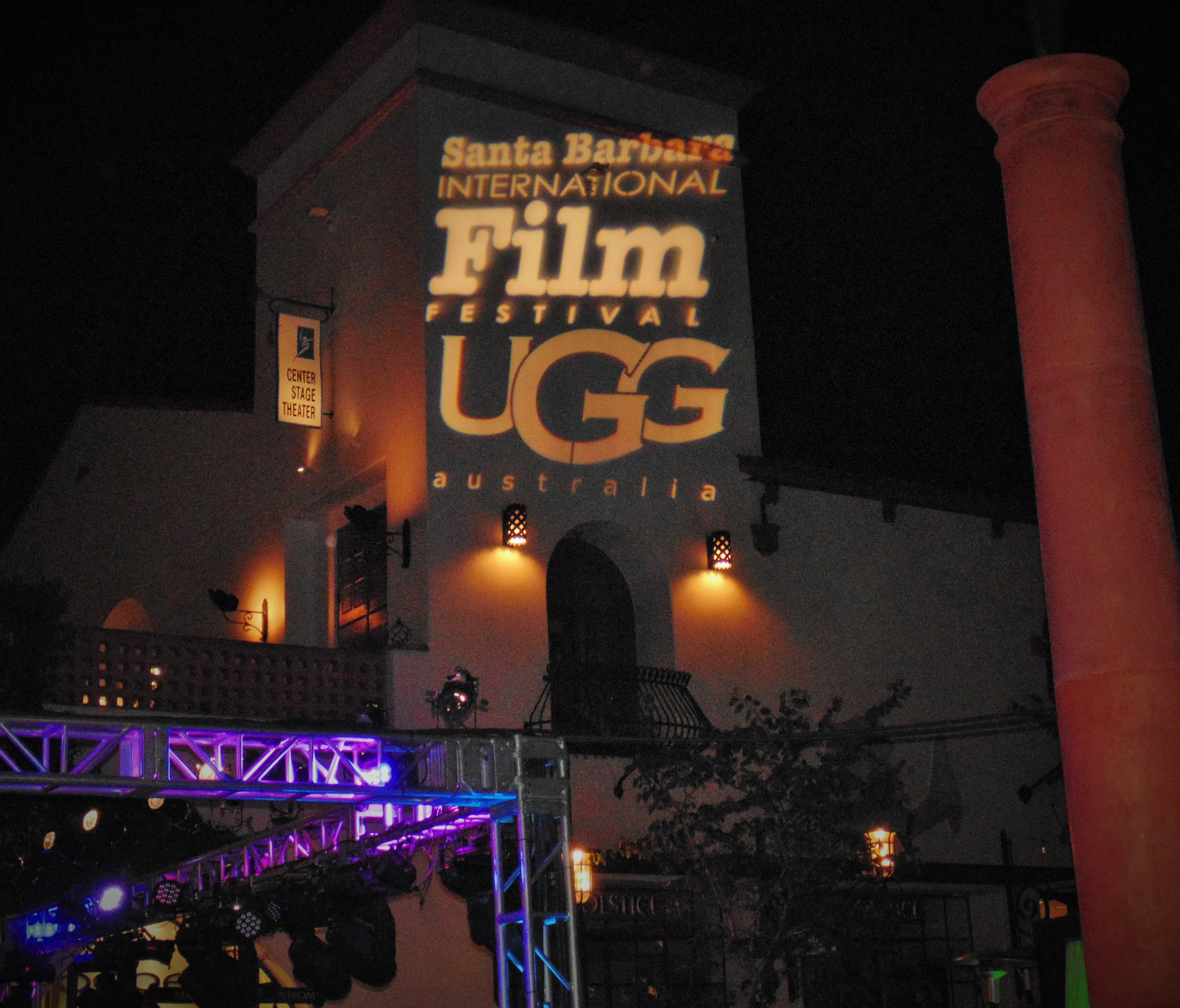 Day 2
Jean-Michel Cousteau, son of Jacques Cousteau, and his children, Fabien Cousteau and Celine Cousteau; Mimi de Gruy, wife of the late Mike deGruy, who started both the Attenborough Awards program and Mike's Field Trip to the Movies walked the red carper along with Tim Matheson, moderator for the evening.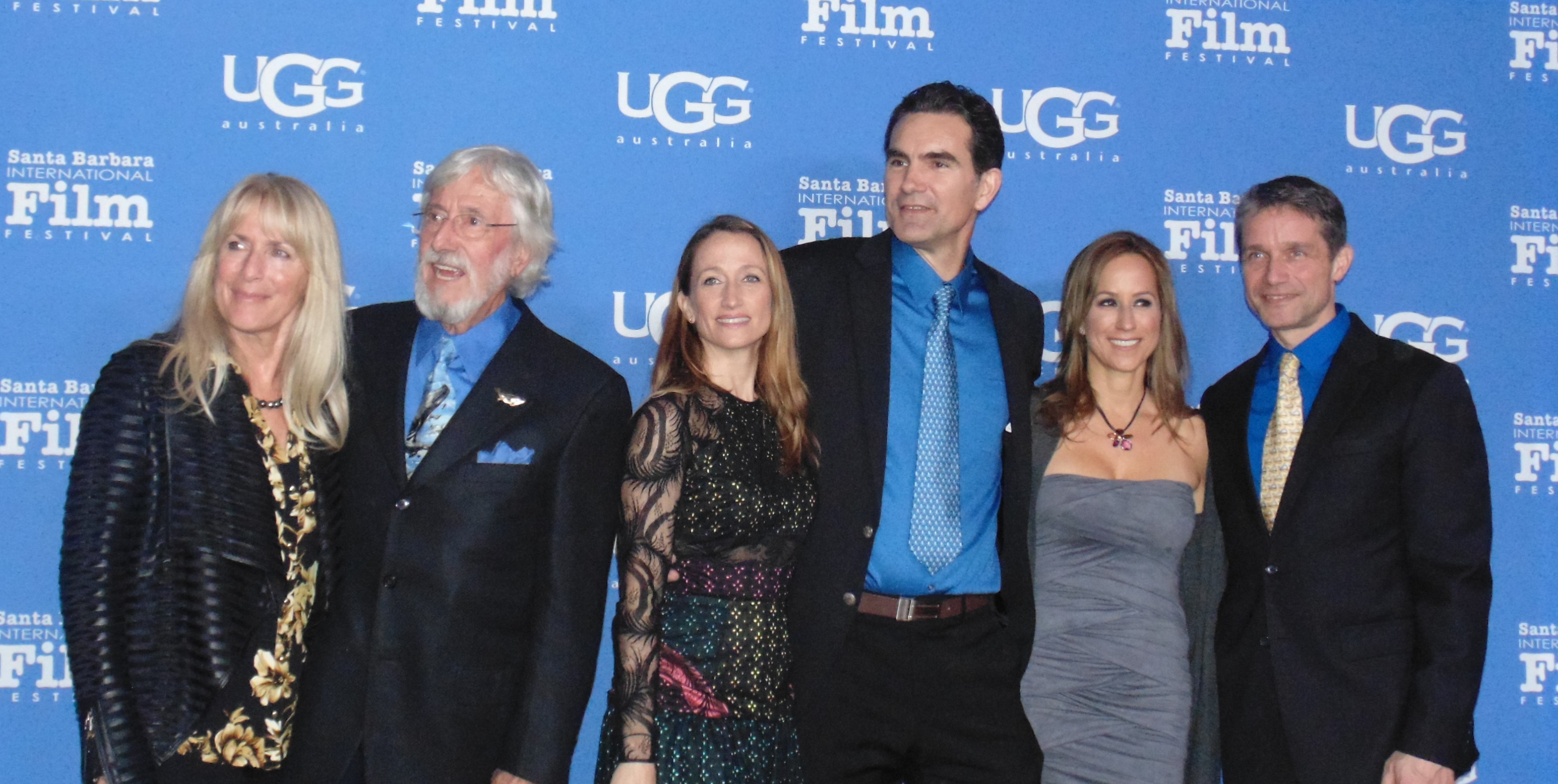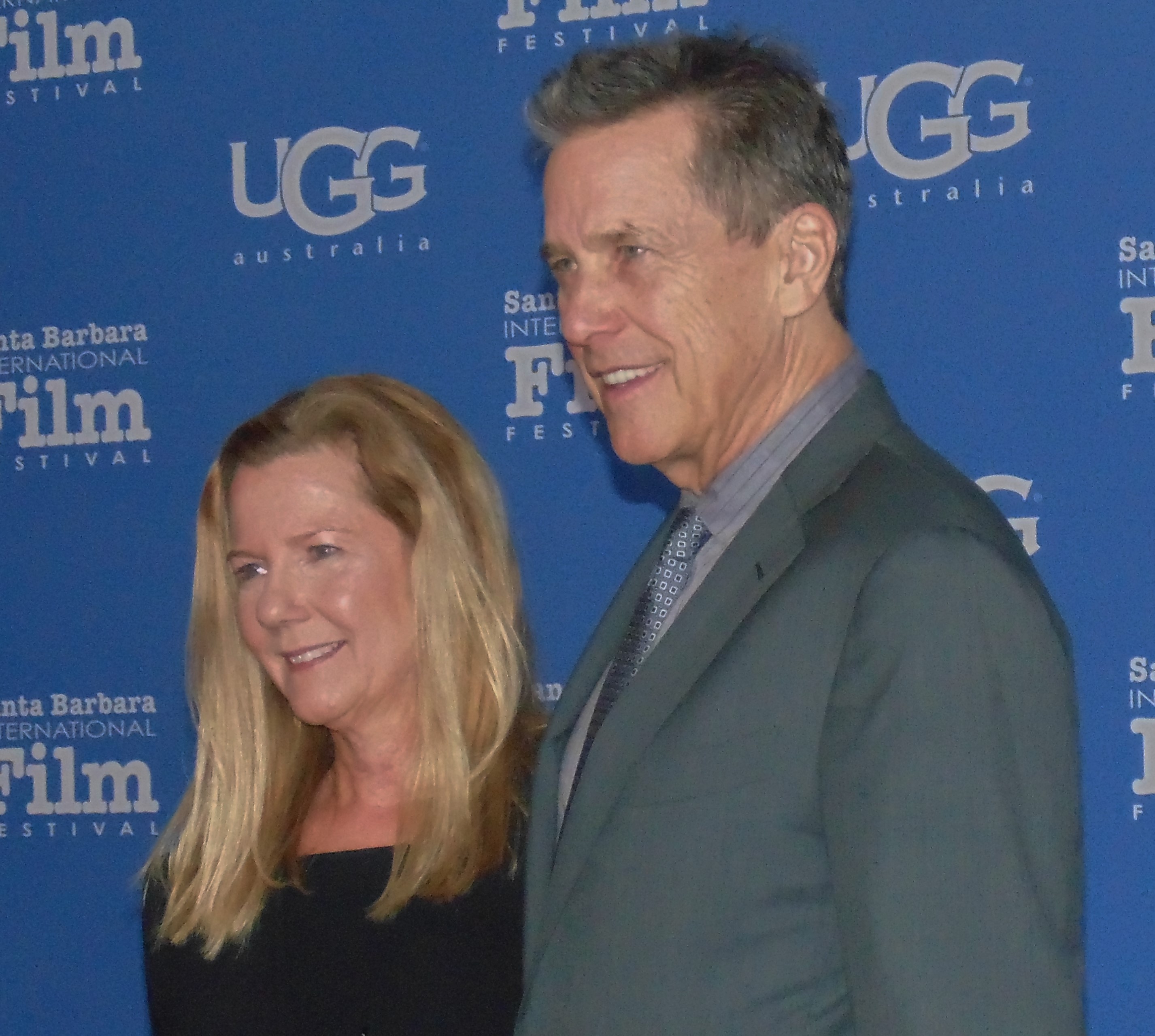 The Cousteau family were presented the Attenborough Award following the world premiere screening of Jean-Michel Cousteau's "Secret Ocean 3D" which was just a small sampling of the amazing ocean film experience the family has given to the world.
Day 3
Cinema Vanguard Award - Eddie Redmayne & Felicity Jones sponsored by Tangueray No. Ten was a tribute to the body of work celebration for these two talented actors who are the stars of The "Theory of Everything" that has been nominated for various Academy Award categories this year.
Day 4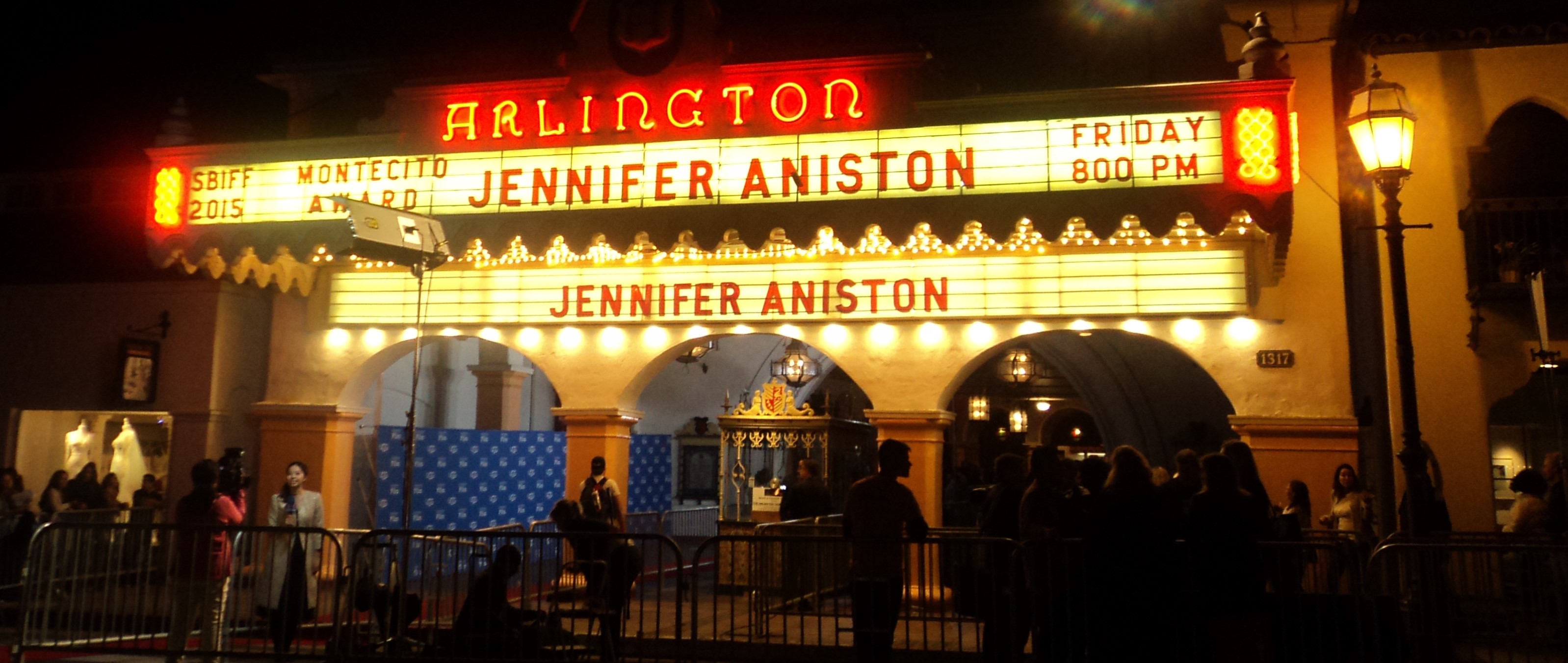 Montecito Award went to Jennifer Aniston and the red carpet was madness, with TV and press from around the world to see her take the walk into the Arlington Theatre. Aniston looking fantastic in a chic black pant costume charmed everyone as she arrived and made her way into the theatre. A huge crowd of fans gathered to take photos and sing the theme song to "Friends" outside the theatre as she arrived.
Chronicling her career, she spoke of her co-stars with such love and respect and those in attendance were treated to all sorts of 'behind the scenes' stories from touching and sentimental to silly and fun. SBIFF Chairman of the Board Jeff Barbakow presented her award, and during her acceptance speech she threw out her prepared notes and talked about how uch she loved Santa Barbara, the SBIFF and those who live here. Aniston was moved to tears in thanking the festival and there was hardly a dry eye in the audience. She is one of the most gracious young women I have ever seen and one of the most talented.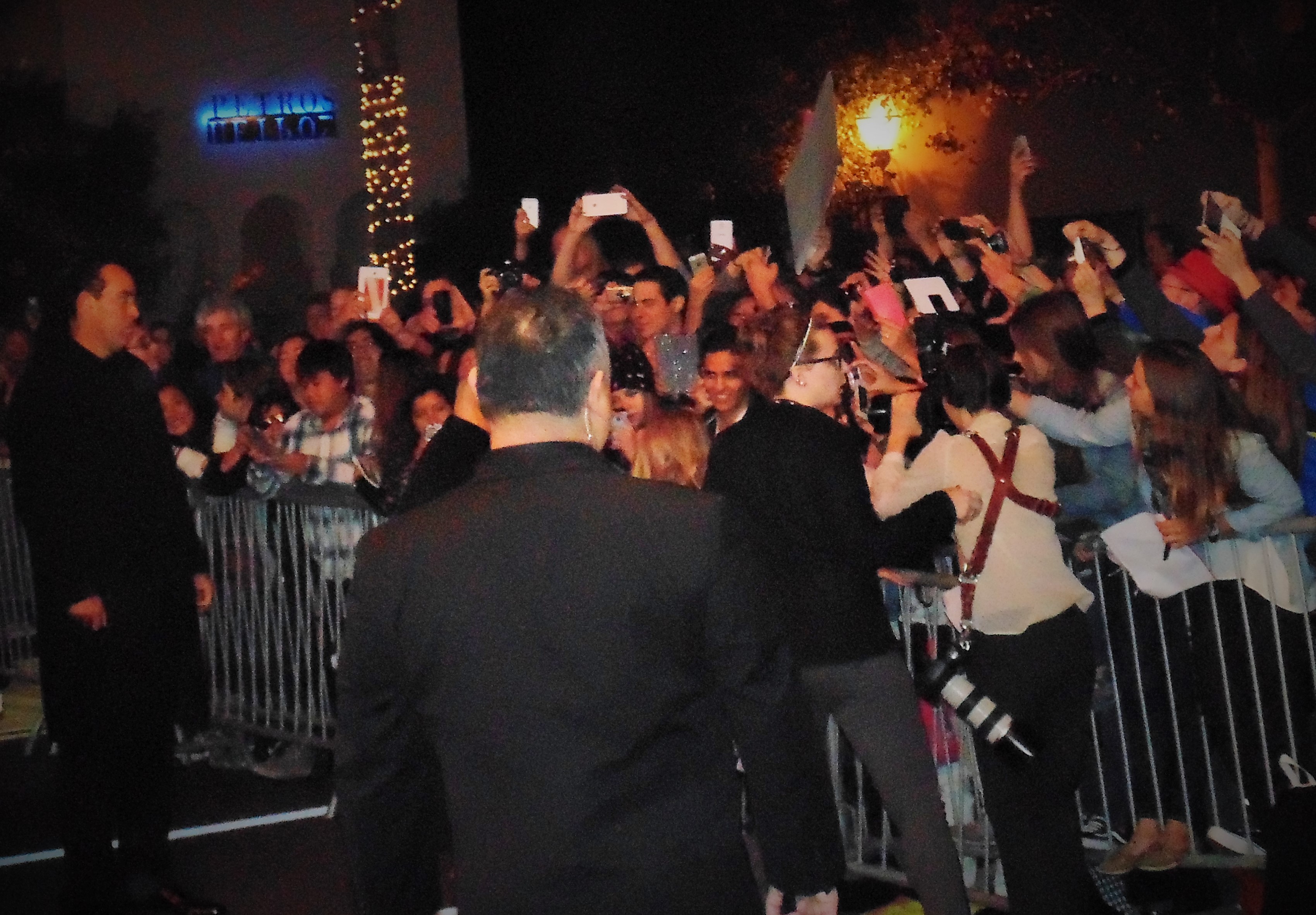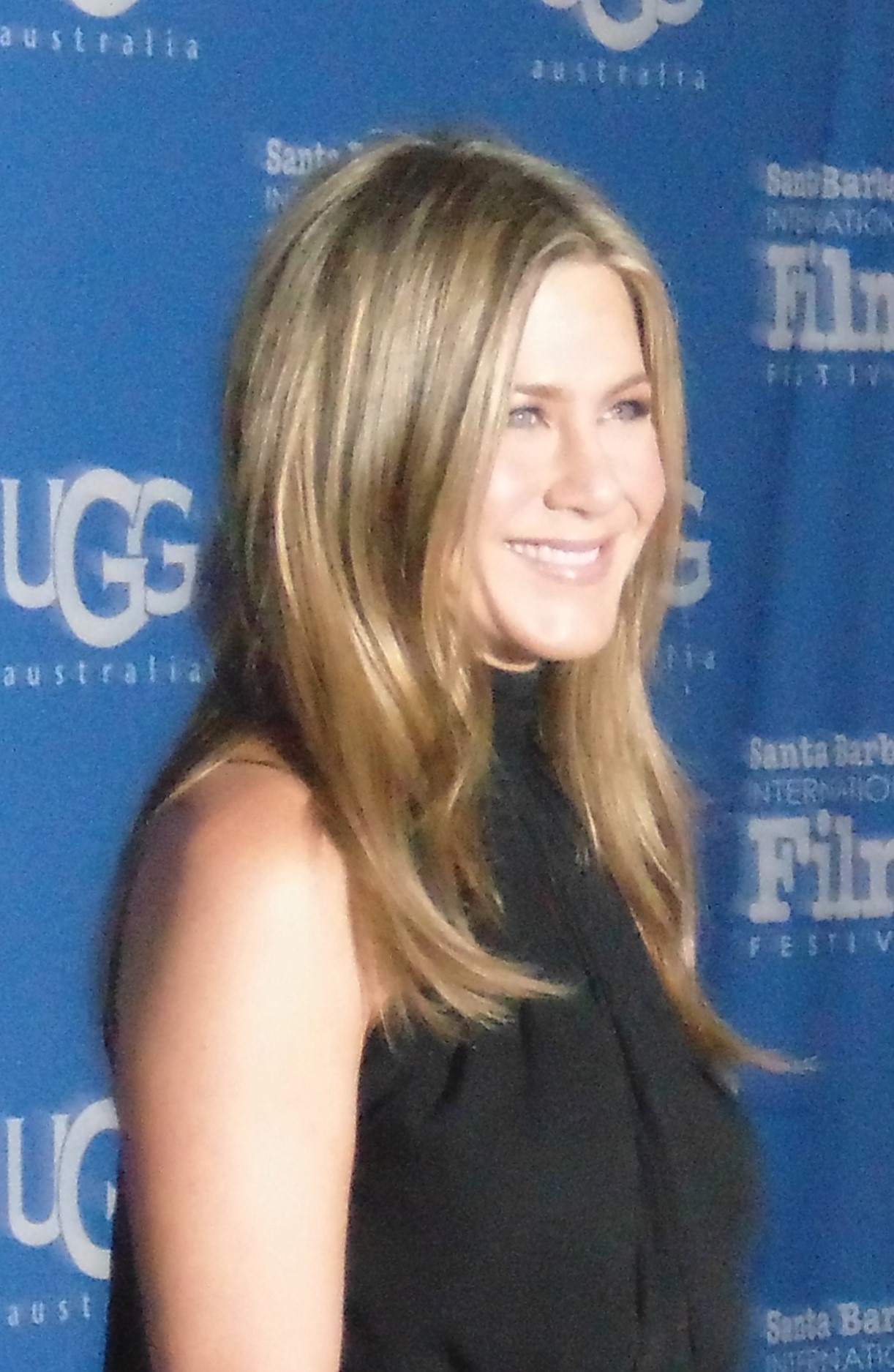 Day 5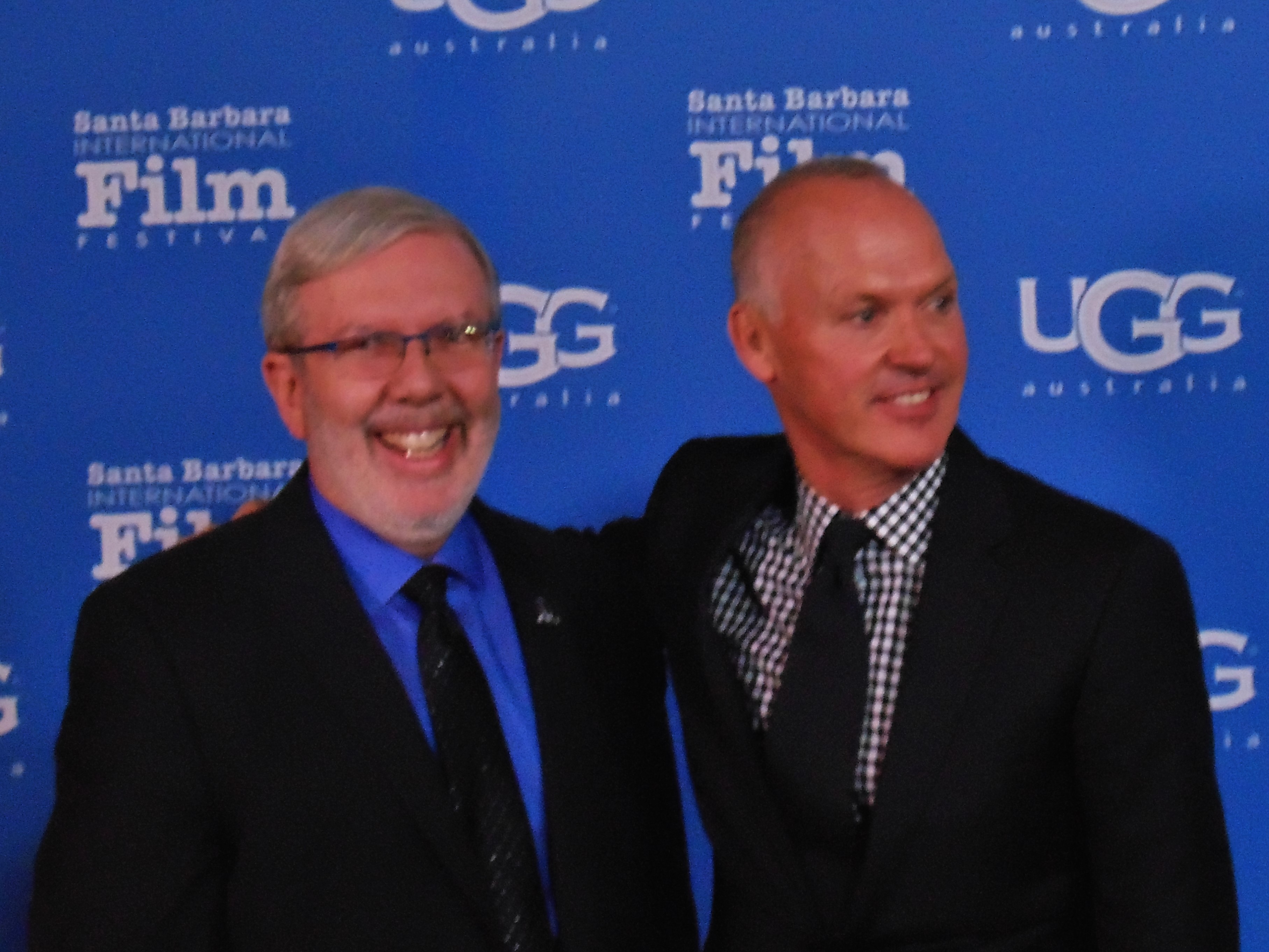 SBIFF Modern Master Award will now be known as the Leonard Maltin Modern Master Award!
Modern Master Award went to Michael Keaton "Birdman" actor who has won numerous awards for this performance and is nominated for an Academy Award. This SBIFF award is the highest honor the organization bestows to pay tribute to individuals who have enriched our culture through his/her multifacted accomplishments in the motion picture industry. Andy MacDowell, Keaton's son Sean, director John Lesher and award moderator Leonard Maltin all walked the red carpet. This was such a joyous group, who were all so pleased for this exeptional actor!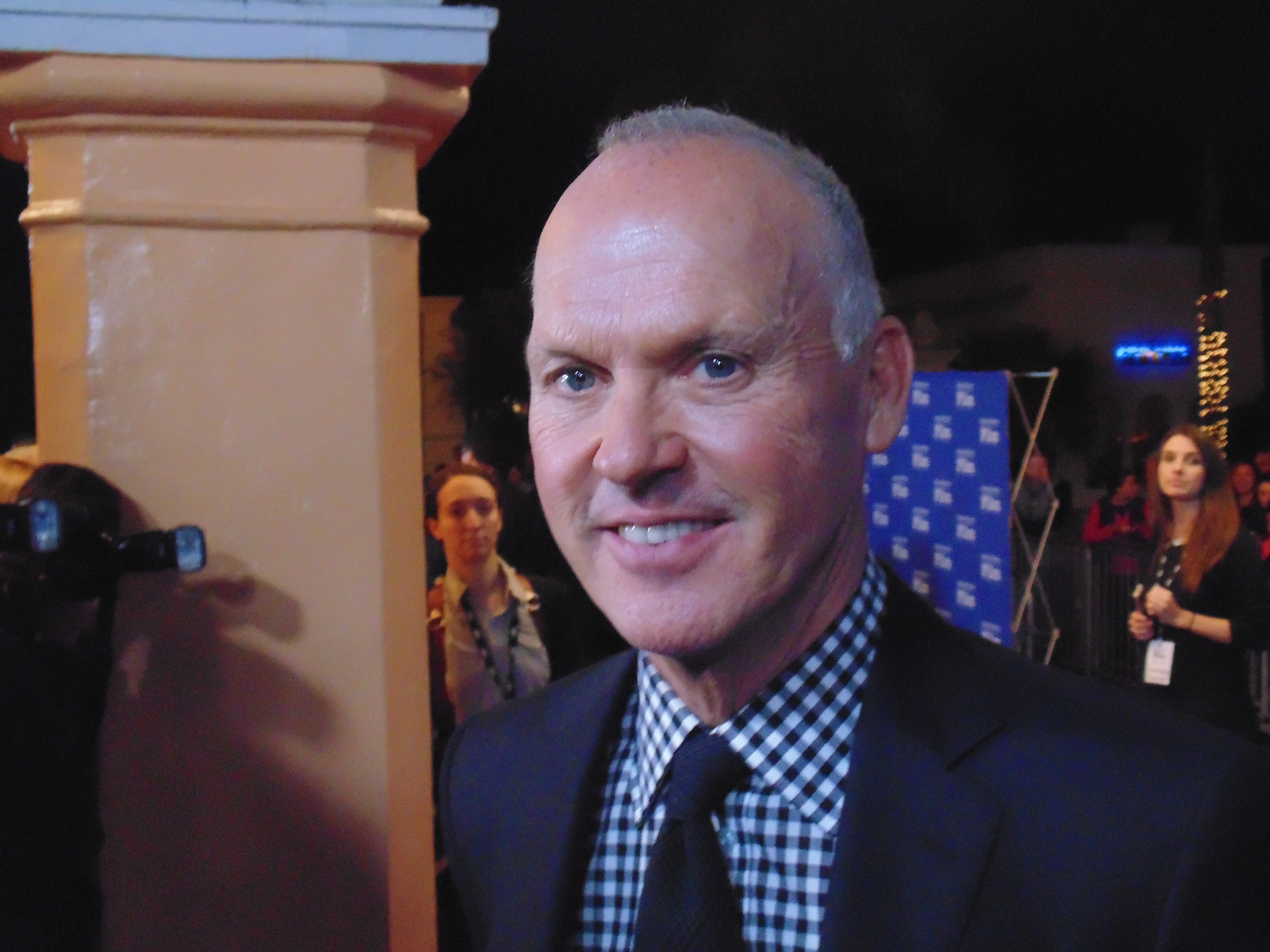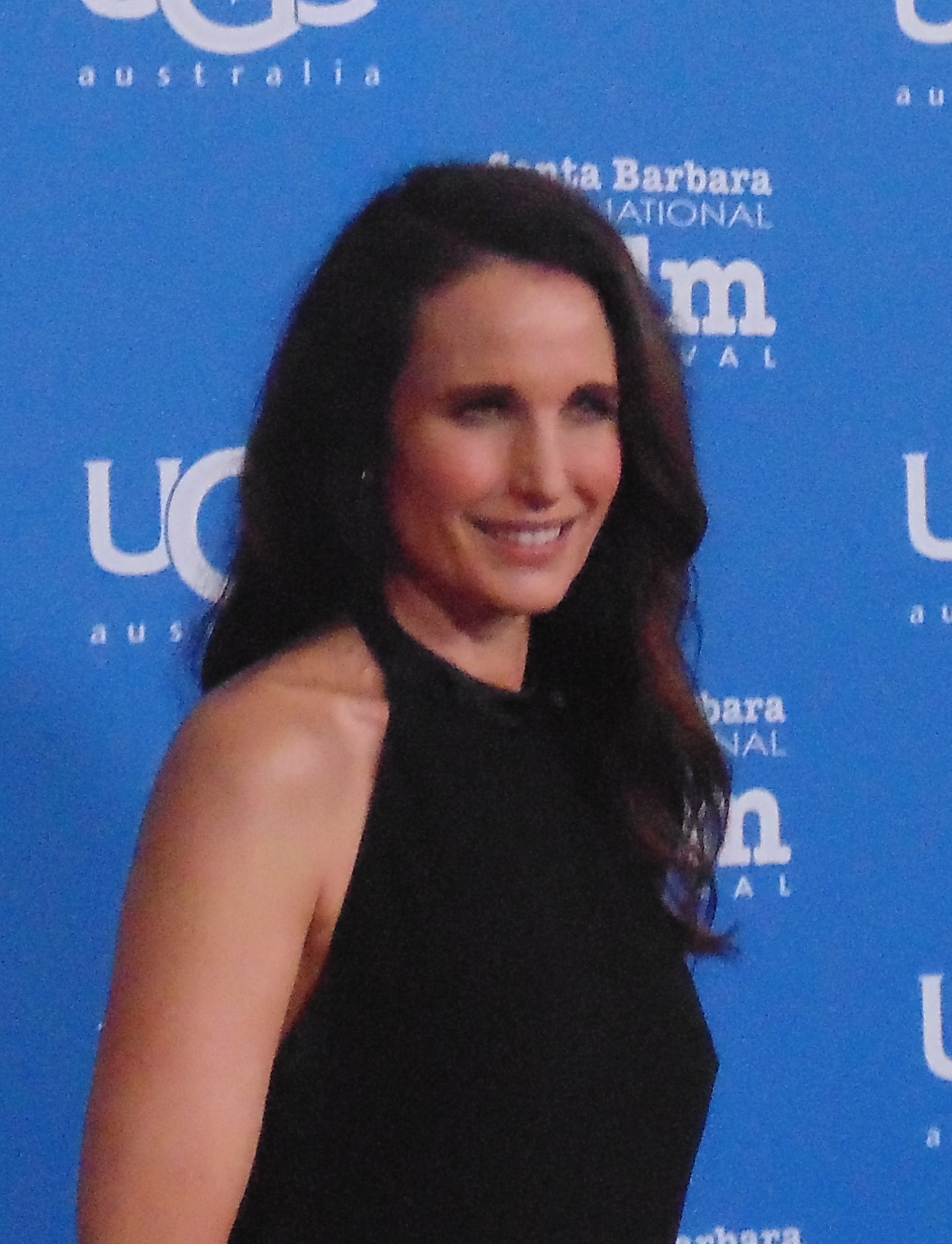 30th Santa Barbara International Film Festival . . . Part II​
Tribute 6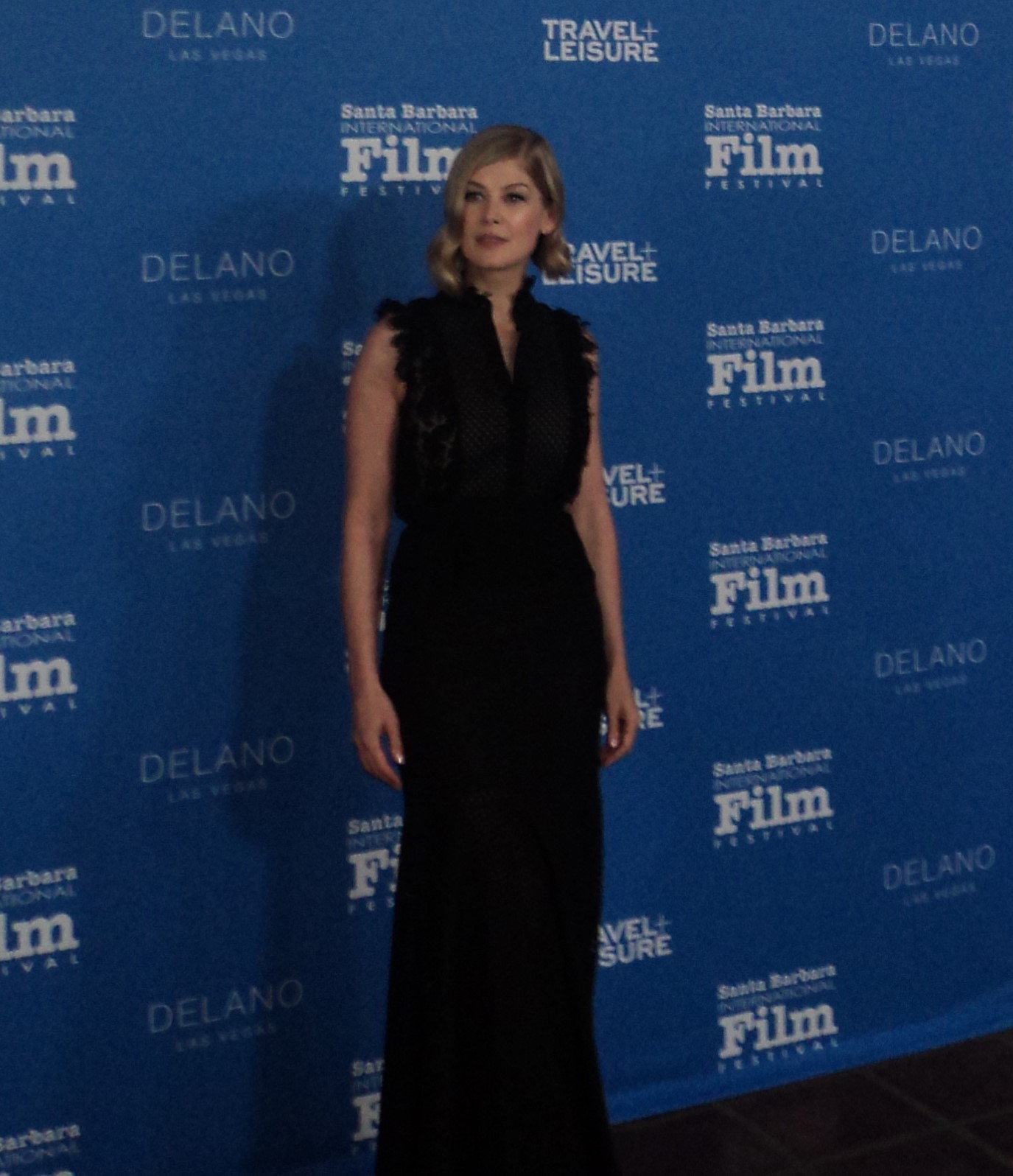 The 2015 Virtuosos Awards to Chadwick Boseman (Get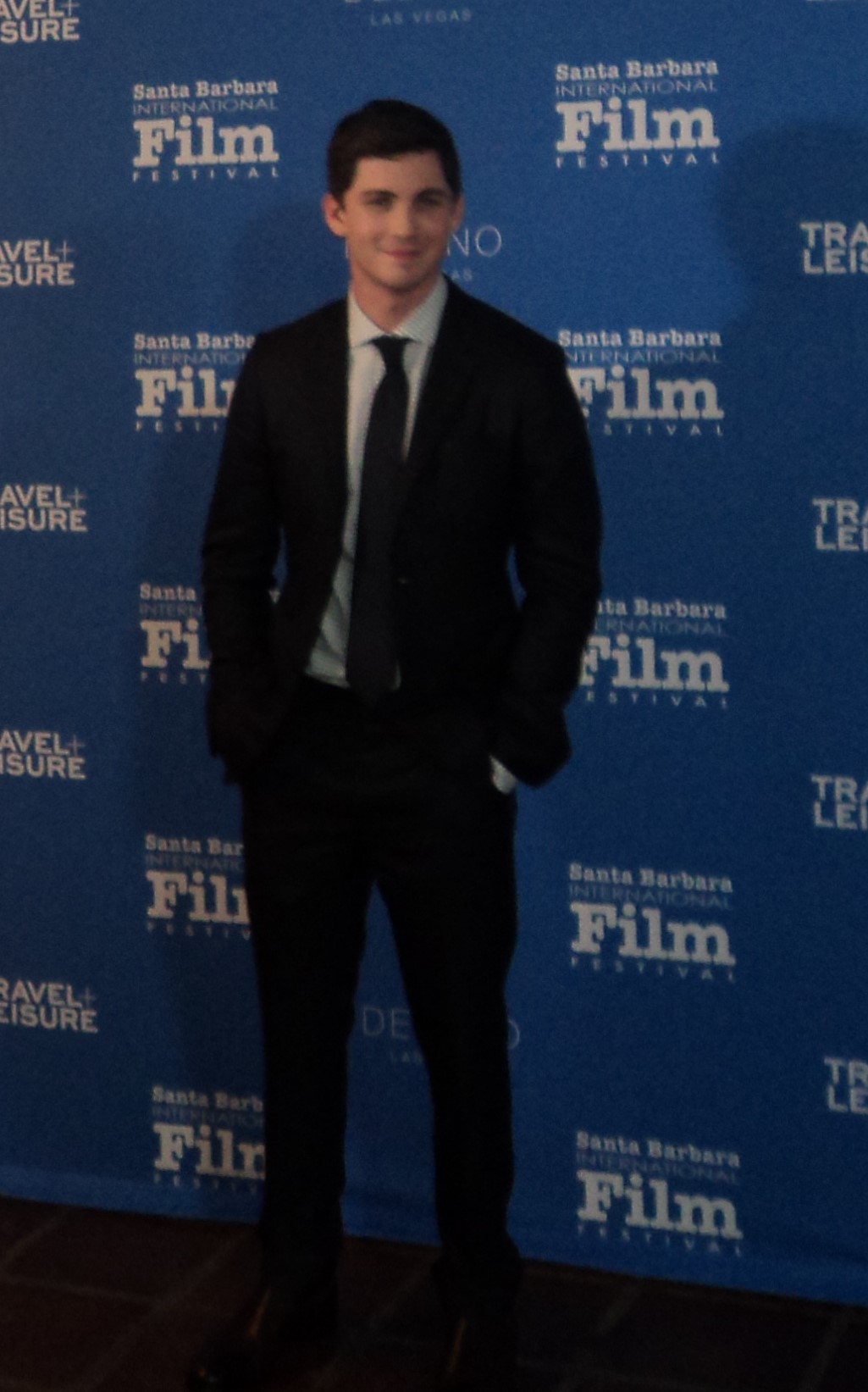 on Up), Ellar Coltrane (Boyhood), Logan Lerman (Fury), David Oyelowo (Selma), Rosamund Pike (Gone Girl), J.K. Simmons (Whiplash) and Jenny Slate (Obvious Child). In a discussion moderated by Dave Karger of Fandango, the actors shared in-depth stories on what lead to their standout performances and also got to share in a group discussion on whether or not they felt they could take on each other's roles.
Santa Barbara's own Christopher Lloyd, who lauded the seven honorees for the truth in each of their performances, presented the award. In their acceptance speeches, Boseman, Pike and Simmons reminisced about previous visits to SBIFF and how much had changed for each of them, particularly for Boseman who shared that when he last attended the festival it was with what he described as a struggling film. He recalled sitting in the back of the Arlington to watch Martin Scorsese receive an award and marveled at how much had changed that he was now standing at the front of the very same theatre, receiving an award of his own. Perhaps summing up the hopeful feel of the evening's discussion was David Oyelowo, who shared the importance of perseverance in achieving your dreams: "The word 'no' is not an answer, it's simply an obstacle to overcome."
Tribute 7
Outstanding Directors Award Tribute brought together Damien Chazelle (Whiplash), Richard Linklater (Boyhood), Bennett Miller (Foxcatcher), Laura Poitras (Citizen Four), Morten tuldum (The Imitation Game). Director Andy Davis presented. Scott Feinberg of the Hollywood Reporter moderated the evening activities.
The red carpet was live with all the beautiful and talented directors representing this years choices to participate at SBIFF, and who are hot contenders for the Oscar this year. The Outstanding Directors of the Year honorees Damien Chazelle (Whiplash), Richard Linklater (Boyhood), Bennett Miller (Foxcatcher), Laura Poitras (Citizenfour) and Morten Tyldum (The Imitation Game) joined in a lively discussion, moderated by Scott Feinberg of The Hollywood Reporter. Following the chat, the directors were presented their award by esteemed director and SBIFF friend, Andy Davis.
The evening's discussion ranged from the challenges associated with making each of the films to the critical role of the editor as sometimes therapist, and even to the essential question of how each of them knew that they were the right person to be helming their projects. "Every film demands so much, it better be personal, it better mean a lot to you," said Richard Linklater. Morten Tyldum agreed, saying "I never know what my next project's going to be. You just stumble on something and fall in love with something." Sometimes, with directing, it's more about convincing others that your film deserves to be made, as was the case for Damien Chazelle who shared how instrumental his short film was in proving the concept to get Whiplash made into a feature. Linklater summed up the collaborative and jovial spirit of the group discussion, saying he welcomed the chance to meet with other filmmakers, especially the directors, describing the field as a club: "I know where you've been." Laura Poitras also described "the spirit of community" in directing and what it has been like, through the process of getting her film out, to meet with directors behind some of her favorite films. Bennett Miller agreed, saying, "Anyone who gets a film made, period. Respect."
Tribute 8

The American Riviera Awards Tribute honoring Patricia Arquette and Ethan Hawke was preceded by a fantastic red carpet arrival and screams from crowds of fans waiting for them.

Boyhood's Patricia Arquette and Ethan Hawke. The evening was moderated by SBIFF Executive Director, Roger Durling and the award was presented by Ellar Coltrane.The cast members of "Boyhood" walking the red carpet were greeted by cheers from fans and huge groups of media wishing to record the moment and get a scoop from the group.
Tribute 9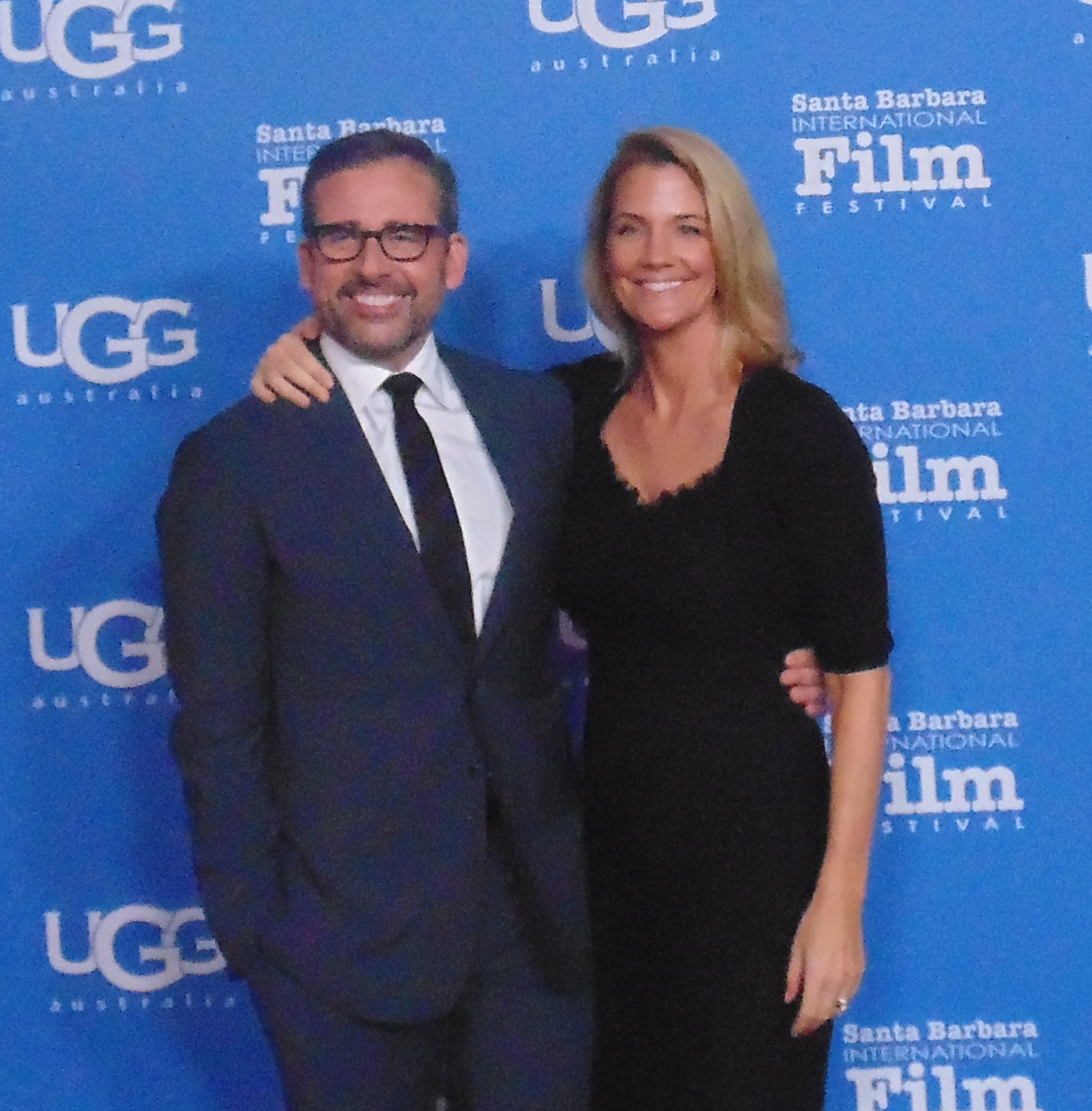 Throngs of fans were waiting for Steve Carell when he arrived at the Arlington Theatre to accept his SBIFF award for Outstanding Performer of the Year.
With his intelligent and quick wit, Steve Carell shared stories of his career, taking the audience behind the scenes of his TV shows and films. Pete Hammond expertly guided the evening before a sold out crowd at the Arlington Theatre, discussing the comedies as well as the dramas and Carell was ever the gentleman, humble in receiving praise. The audience enthusiastically endorsed all of Carell's career choices.
Friend and former co-star Jennifer Garner applauded the film community in Santa Barbara in giving Carell this award.Garner noted that her friend was the silliest man, a great dancer and a wonderful man.
In accepting his award, Carell proclaimed that everyone have finally come to the conclusion that he is truly a genius. He ended his acceptance with his famous line "Thank you for coming."
Closing Night Film and red carpet for Kevin Costner and cast.

Overall activities for the 30th Annual Santa Barbara International Film Festival included fantastic panels, 10-10-10 awards, free movies for kids, an annual awards breakfast at Fess Parker Hotel and a bevy of cocktail parties for sponsors. Congratulations to Carol Marshall PR and her team who did their very best to assist all media covering the event. For additional information visit SBIFF.org.
__________________________________________________________________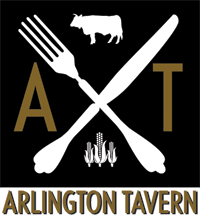 Arlington Tavern Santa Barbara.com Arlington Tavern 21 W. Victoria St Phone: (805) 770-2626. Category: American; Hours: Mon-Sun 11am-3pm, 5pm-10pm (restaurant), 5pm-midnight (bar).
Ask for their special FilmFeast Menu for dining before and after SBIFF films and tributes at nearby theatres.
www.arlingtontavern.com
__________________________________________________________________
The 87th Academy Awards ceremony, presented by the Academy of Motion Picture Arts and Sciences (AMPAS), will honor the best films of 2014 and will take place February 22, 2015, at the Dolby Theatre in Hollywood, Los Angeles beginning at 5:30 p.m. PST (8:30 p.m. EST/01:30 UTC).[3] During the ceremony, the Academy of Motion Picture Arts and Sciences will present Academy Awards (commonly referred to as Oscars) in 24 categories. The ceremony, televised in the United States by ABC, will be produced by Neil Meron and Craig Zadan and directed by Hamish Hamilton. Actor Neil Patrick Harris is scheduled to host the ceremony for the first time.
_____________________________________________________________________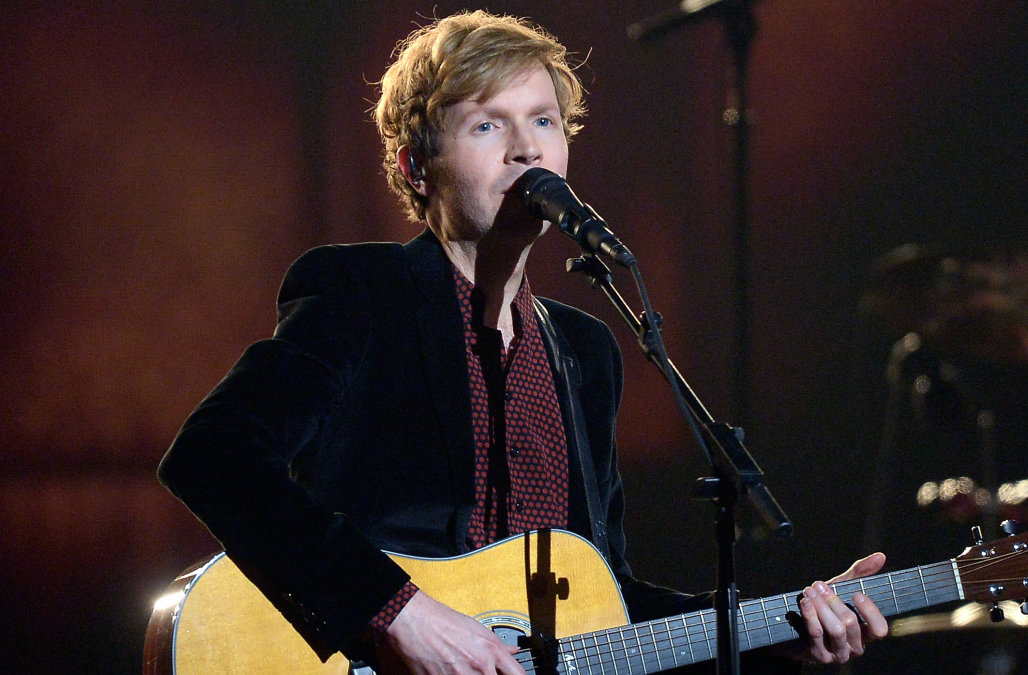 BECK WINS BIG AT GRAMMYS 2015
SOMEONE PLEASE TAKE KIM & KANYE OFF INVITE LISTS?
What a night for Beck. The California singer-songwriter took home some big awards at the Grammys Sunday, including Album of the Year. Prince announced the winner.
Beck beat Bionce and also overtook Ed Sheeran, Sam Smith and Pharrell to snag that coveted award.
Many were totally shocked by the win, and Beck himself looked surprised, too.

Winners: Full list of winners from the 57th annual Grammy Awards
Beck also scored the Best Rock Album Grammy for "Morning Phase," his first studio album in three years. "Morning Phase" also received the award for Best Engineered Non-Classical Album. Beck took home a total of three Grammys -- just one less than Sam Smith, who had the most awards Sunday night.
____________________________________________________________________
GBK Has Fun Raising Funds for their Luxury VIP Lounge Honoring the 2015 GRAMMY Award Nominees and Presenters
LOS ANGELES, CA - FEBRUARY 07: GBK CEO Gavin Keilly, Anthony Bright of STOP-ATTACK, Director of Development at the Grammy Museum Ava Sadripour and singer Lalah Hathaway attend the GBK Music Gift Lounge in honor of the 2015 Grammy Nominees held at The Standard Hotel on February 7, 2015 in Los Angeles, California. (Photo by Tommaso Boddi/Getty Images)
GBK (gbkproductions.com) - the celebrity gift lounge and special events company, hosted their signature gifting lounge on February 7th at SPiN STANDARD, LA's first professional ping-pong club, located at The Standard, Downtown L.A. Guests enjoyed food and fundraising with a twist as professional Tennis Table Champion, Soo Yeon Lee, went up against celebrities for a charity match.
Each celebrity that scored a point against Soo Yeon Lee earned $1,000 for The GRAMMY Museum, donated by Presenting Sponsor - STOP-ATTACK.com. STOP-ATTACK.com is an assault-response application (app) and service for IOS and Android mobile devices. Designed to be easy to use, quick to activate and reliable, the app is an invaluable personal protection resource. Tap ... record, get help, take control. Also contributing to the charitable theme, Celebvidy, an application that provides celebrities the premiere platform to produce and monetize "video selfies", on-demand, for their fans, donated $100 to The GRAMMY Museum for every celebrity that registered with their service.
Between the two sponsors, a total of $13,000 was raised for GRAMMY Museum. The money will be used by GRAMMY Museum to support their unique hands-on music education programs which serves 25,000 students and teachers every year. For more information on The GRAMMY Museum, please visit grammymuseum.org.
In addition to The GRAMMY Museum, Alfalit International was also featured as a charity beneficiary for the event. Alfalit International (alfalitInternational.org) is a non-profit organization that provides literacy programs for the underserved in the US and internationally. Their vision is to eliminate human suffering caused by illiteracy.
GBK featured two additional Presenting Sponsors including: Hard Candy, who was on site gifting a selection of full size Hard Candy products from the core collection available only at Walmart and walmart.com; and Contesta Rock Hair, a global salon founded in Italy, who was gifting 100% Italian made Contesta Rock Hair Products. Both sponsors offered beauty services during the event and treated the guests to hair, make-up and nail styling.
Always a highlight of GBK events, the lounge featured an exciting get-a-way, compliments of Crystal Cruises. Guests received the "China in Depth", all-inclusive cruise from Hong Kong to Beijing. This 10-day cruise in a deluxe stateroom veranda aboard the award-winning Crystal Symphony is valued at over $11,000 for two guests. It features double overnights in Hong Kong and Shanghai to explore the historical and scenic sections of these cities.
On the health and beauty front, guests enjoyed gifts from: Dr. Jamie Sands – Cosmetic Dentist, gifting a comprehensive dental exam and an in-office professional teeth whitening; bath and body products from Milena's Boutique; Tweezerman who was gifting a grooming kit for men and their slant tweezer and makeup brush for women; Naturade - a health and wellness supplements company - gifting Vegan Smart shakes and shakers; Beauty Kitchen by Heather Marianna, providing skin polish, hand cut soap bars and natural spa products; Whole Body Cryotherapy gift certificates from Cryohealthcare; 3 personal training sessions with Celebrity Trainer Lalo Fuentes, CSCS; eco-friendly handmade accessories from Lula Mena; JH Design Group, gifting custom official team jackets from MLB, NBA, NHL, NASCAR; and gift certificates and apparel from Le Jolie, an exclusive online boutique uniting shoppers with their favorite designer brands up to 70% off retail price; and Eco-Chic silicone handbag and accessories from Pisidia USA.
Other unique gifts included: ActiveOn Camera - an incredible versatile personal performance video camera with high performance to capture all your action; the Clio™ wireless Bluetooth speaker from ClearView™ Audio; 1,000 puff Cuban, vanilla, chocolate and peach eCigars from Citizen eCig; and The 808 Performer BT, a Studio quality wireless Bluetooth headphone, from 808 Audio.
Refreshments were provided by: Le Medaillon Champagne - classic French champagne created for the affluent consumer aged for 30 months rather than the typical 17 months; Jeju 16 Water, water naturally purified through sixteen layers of volcanic bedrock off the coast of South Korea; a variety of gourmet, premium hand-crafted brown butter cookies from Celebrity Chef Scott Fischer and Fisch and Chips; Bare Organic Mixers - a certified organic, low calorie mixer that is perfect for your favorite cocktails; and Nuvino Wine - creative, award winning and innovative single serve wine available in 4 varietals from 4 great regions.
___________________________________________________________________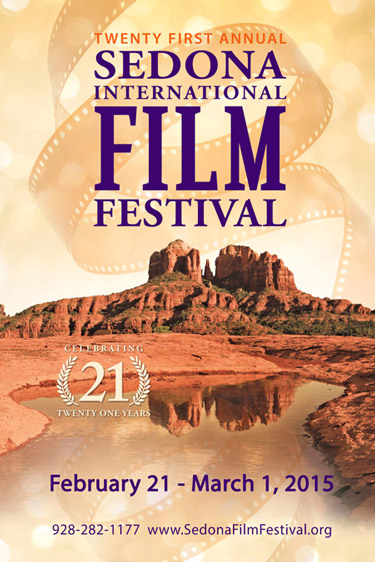 ---