Girls Night The Musical Is A Great Girls Night Out
By Bernard Bassett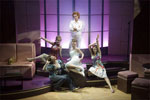 If you've got some "going out on the town" time free between now and January 6, consider kicking off your spree with an occasionally scatological musical delight called "Girls Night."
"Girls Night" follows a quintet of 30- and 40-something friends as they celebrate a macabre anniversary at a karaoke club where disco still rules. They have been friends since their teens and have all been through their fair share of heartache and tragedy, joy and success.
'm sure you won't recognize yourself in any of the five, even though one's an angel! But you may recognize a friend or two. In any event, it's a great group hoot featuring:
Carol (Janine Smith) is an impossibly optimistic, deeply skeptical two-time loser who insists she's still a party animal. Carol's younger sister, Kate (Danielle Wetzel), is one of those teachers who drive desperate men wild with their excursions into parallel universes.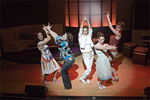 Luscious Liza (Sonya Carter), loaded but lonely, lunches too frequently at Pizza Express. Anita (Lisa Fogel) is happily married but forgets how happily if she doesn't take her meds. Sharon (Jennifer Jane) is a dancing angel who enjoys her friends' problems but pouts when she comes up against her own boundaries.
"Girls Night" is showing at the Coronet Theatre on LaCienega, within hailing distance of Beverly Center, and a host of cool restaurants and art galleries, not to mention an "all nude live girls" club right across the avenue.
Bring a male along, or rustle one up afterwards. Dance in the aisles or storm the stage. Fantasize about hand-held microphones of your own. After seeing the five women in "Girls Night," the one lesson to be learned is: If at all possible, don't go home empty handed!
Showing through January 6
at the Coronet Theatre, 366 N. LaCienega
Box office: (310) 657-7377
---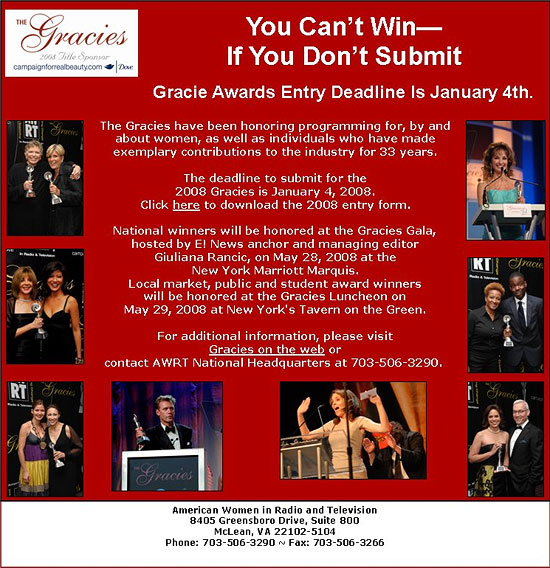 ---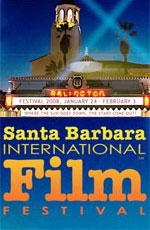 CATE BLANCHETT IS THE 2008 MODERN MASTER

ANGELINA JOLIE TO receive outstanding performance of the year award

montecito award honoree is javier bardem

AMerican Riviera award to tommy lee jones

GOSLING TO RECEIVE INAUGURAL INDEPENDENT AWARD
---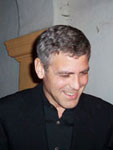 George Clooney nominated for Golden Globe for "Leatherheads"

The comedy is set against the backdrop of pro football's formation in that era, and revolves around an aging football player who persuades a college star to pass on his education and take a chance on a new professional league.
---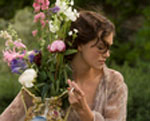 Keira Knightley and "Atonement" cast sweep Golden Globes nominations
---
French Films
at



Passes, Awards Gala, Opening & Closing Night tickets
and Six Packs for the 2008 Palm Springs International Film Festival are on sale now.

Ticket sales begin December 23rd for Palm Springs International Film Society Members only, and December 26th to the general public
For more information click here

***
2008 Awards Gala Honorees:

Marion Cotillard
Breakthrough performance award
Saturday, January, 5

***


17 french coproductions 16 french films including:

Anna M.
Written and Directed by: Michel Spinosa
Cast: Isabelle Carré, Gilbert Melki, Anne Consigny, Geneviève Mnich, Gaëlle Bona

Ballerina
Written and Directed by: Bertrand Normand
Cast: Svetlana Zakharova, Uliana Lopatkina, Evguenia Obraztsova, Alina Somova

Heartbeat Detector (La Question Humaine)
Directed by: Nicolas Klotz
Written by: Elisabeth Perceval
Cast: Mathieu Amalric, Michael Lonsdale, Jean-Pierre Kalfon, Lou Castel

In the Arms of My Enemy (Voleurs de chevaux)
Written and Directed by: Micha Wald
Cast: Adrien Jolivet, Grégoire Colin, François-René Dupont

La France
Directed by: Serge Bozon
Written by: Axelle Ropert
Cast: Sylvie Testud, Pascal Greggory, Benjamin Esdraffo, Mehdi Zannad, Guillaume Depardieu

Persepolis
Directed by: Marjane Satrapi, Vincent Paronnaud
Written by: Marjane Satrapi
Voices: Catherine Deneuve, Chiara Mastroianni, Danielle Darrieux, Simon Akbarian, Sean Penn

Princess of the Sun (La Reine soleil)
Directed by: Philippe Leclerc
Written by: Gilles Adrien, Hadrien Soulez-Lariviere, Nathalie Suhard, Laurent Hurtin, Philippe Leclerc
Voices: Coralie Vanderlinden, David Scarpuzza

The Witnesses (Les Témoins)
Directed by: André Téchiné
Written by: Laurent Guyot, André Téchiné, Viviane Zingg
Cast: Emmanuelle Béart, Michel Blanc, Julie Depardieu, Sami Bouajila, Johan Libéreau

The Duchess of Langeais (Ne Touchez pas la Hâche)
Directed by: Jacques Rivette
Written by: Jacques Rivette, Pascal Bonitzer, Christine Laurent
Cast: Jeanne Balibar, Guillaume Depardieu, Bulle Ogier, Michel Piccoli, Barbet Schroeder

Priceless (Hors de Prix)
Directed by: Pierre Salvadori
Written by: Pierre Salvadori, Benoit Graffin
Cast: Audrey Tatou, Gad Elmaleh, Marie-Christine Adam

My Enemy's Enemy
Directed by: Kevin Macdonald
Narrator: Andre Dussolier

Poltergay
Directed by: Eric Lavaine
Written by: Eric Lavaine, Héctor Cabello Reyes
Cast: Clovis Cornillac, Julie Depardieu, Lionel Abelanski, Gilles Gaston Dreyfus

Tell No One (Ne le dis à personne)
Directed by: Guillaume Canet
Written by: Guillaume Canet, Philippe Lefebvre
Cast: François Cluzet, André Dussollier, Marie-Josée Croze, Jean Rochefort, Kristin Scott Thomas, François Berléand

Conversations With My Gardener (Dialogue avec mon Jardinier)
Directed by: Jean Becker
Written by: Jean Becker, Jean Cosmos
Cast: Daniel Auteuil, Jean-Pierre Darroussin, Fanny Cottençon, Alexia Barlier

Roman de Gare
Directed by: Claude Lelouch
Written by: Claude Lelouch, Pierre Uytterhoeven
Cast: Dominique Pinon, Fanny Ardant, Audrey Dana, Michèle Bernier, Zinedine Soualem

Lagerfeld Confidential
Written and directed by: Rodolphe Marconi
Cast: Karl Lagerfield, Anna Wintour, Nicole Kidman, Princess Caroline of Monaco
---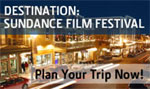 SUNDANCE FILM FESTIVAL
JANUARY 17-27, 2008