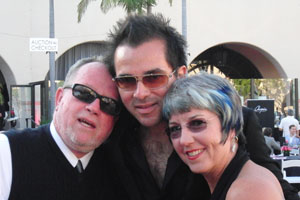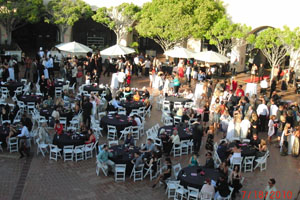 SANTA BARBARA INTERNATIONAL FILM FESTIVAL CELEBRATES 2ND ANNUAL SILVER SCREEN BASH  by Bonnie Carroll
The rotunda of the Fess Parker Double Tree Resort was the place to be to enjoy great food, beverages, and dancing to rockin' music during the 2nd annual event hosted by the Santa Ynez Band of Chumash Indians. Roger Durling was on hand to greet guests on the red carpet, where arriving guests were photographed by the media, providing a sensational welcome; they were viewed by everyone inside as they came down the line.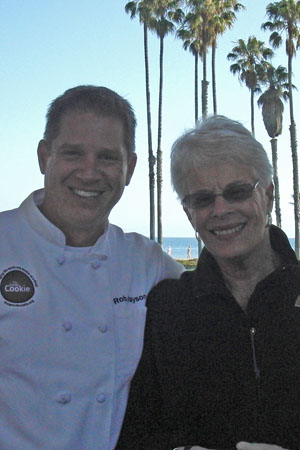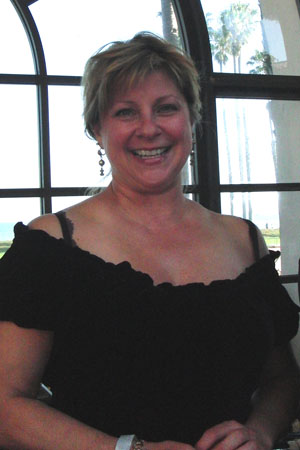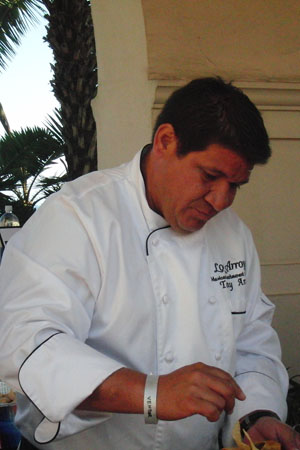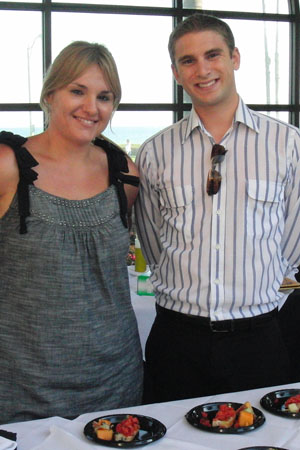 Carol Marshall, Public Relations Director and her staff did a divine job getting VIP's on film, and making everyone feel good. Special guests and sponsors filled the dance floor and sampled the delicious food from Rodney's Steak House, Hob Nob, Wahoo's Live Culture, Arnoldi's Cafe, Los Arroyos, Fresco, The Good Cookie, World Cuisine Express, Cold Stone, Santa Barbara Farmer's Merket, and more. Chopin Vodka was being served in every variety of tasty combination. Montecito Bank and Trust was the Bronze event Sponsor, and Anniversary Sponsors included Paseo Nuevo and La Cumbre Plaza Centers. Media sponsors included The Daily Sound, SB Independent, K-Lite 101.7, 99.9 KTD, NewsTalk AM 990 and AM1490, and LBN. Event Sponsors were Chopin, Coca Cola, her, Jaqua Spa, DJ Gavin Roy, Santa Barbara Wine Company,Bella Vista Designs, Z51, and SR Hogue Company.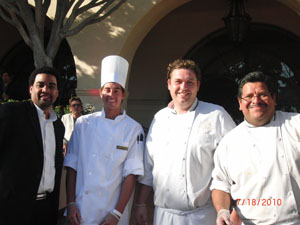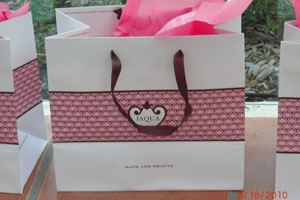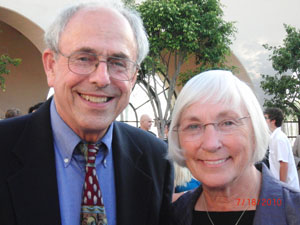 Auction gifts were many and wonderful, including VIP passes to the best places in town, nights in the best beds in town, delicious dinners, exquisite gifts from designer shops, spa treatments, hair care, wine, jewelry and so much more.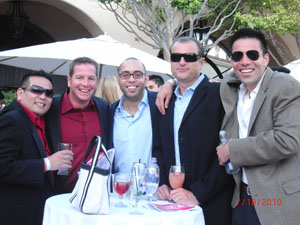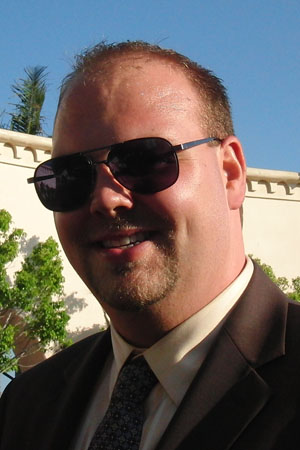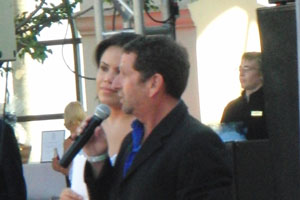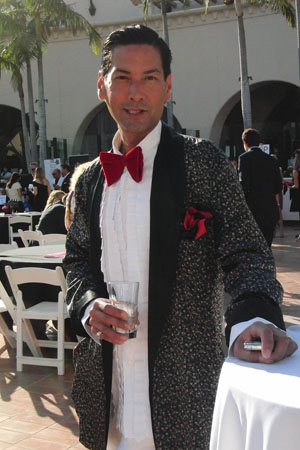 Proceeds from this event benefit Santa Barbara International Film Festival's Free Education and Community Outreach programs including Field Trip to the Movies for students and teachers; AppleBox family focused features and shorts free to families; 10-10-10 student screenwriting and filmmaking competition; and 3rd Weekend screenings of some of the most talked about films from the festival free to the public.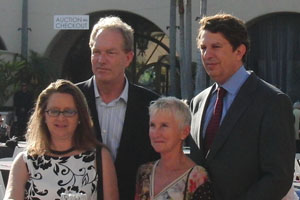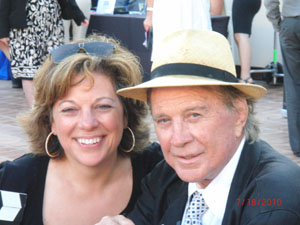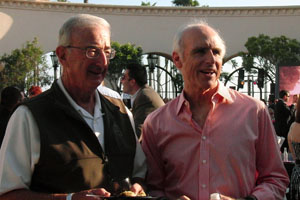 The Santa Barbara International Film Festival will be held January 27th through February 6th, 2011. Passes and packages are on sale now. Visit www.sbfilmfestival.org.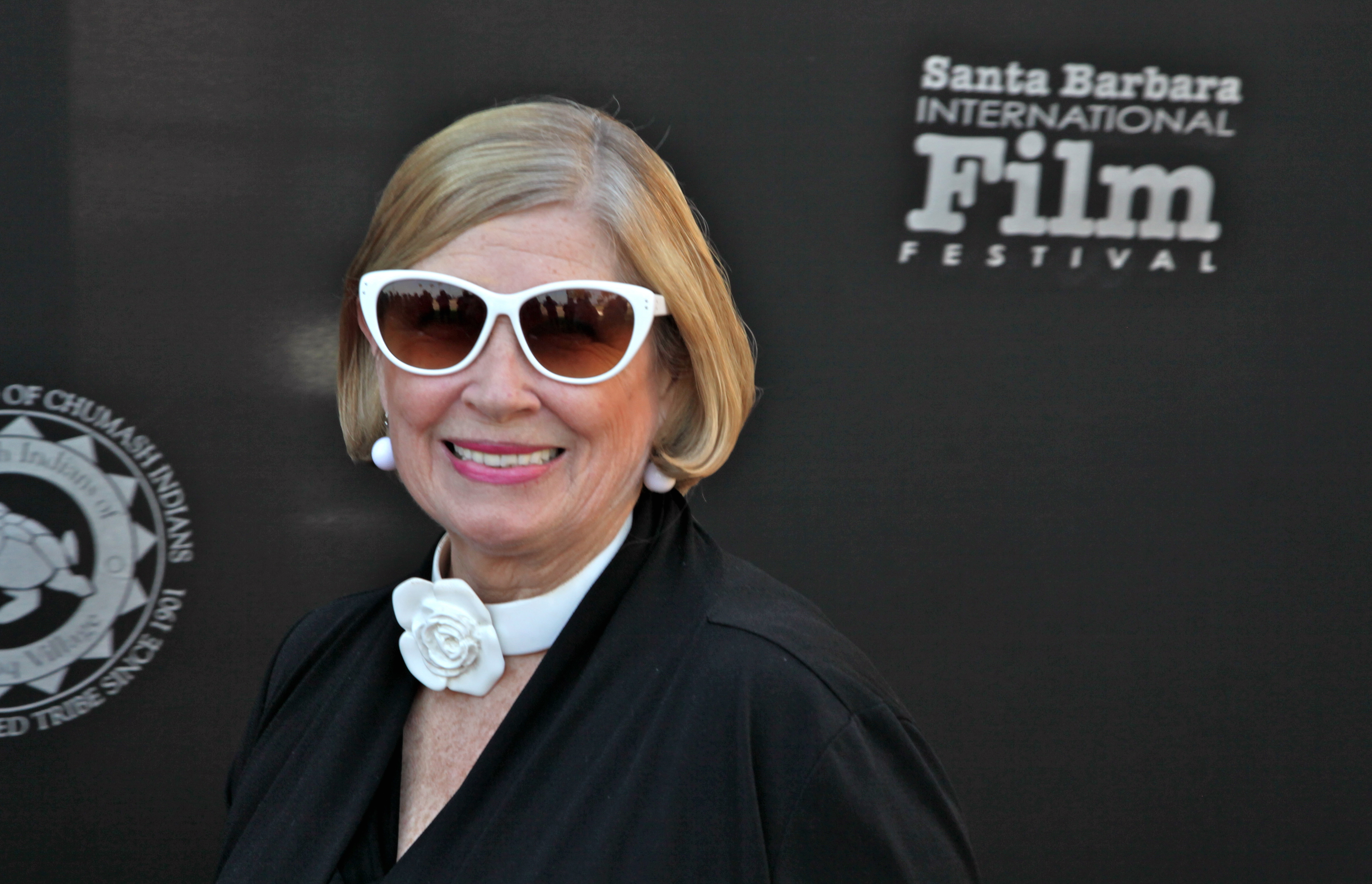 ---
GRAY LINE HONORS WHOOPI
Gray Line New York, NYC's premier sightseeing tour bus company, honored Whoopi Goldberg with its "Ride of Fame" bus dedication campaign.  Adding to her list of accolades, the Hollywood icon was honored by Gray Line New York for being an exemplary New Yorker with her very own, Gray Line New York, red double decker bus.  A ribbon cutting ceremony with Whoopi took place, followed by the inaugural ride on the bus with eagerly awaiting fans.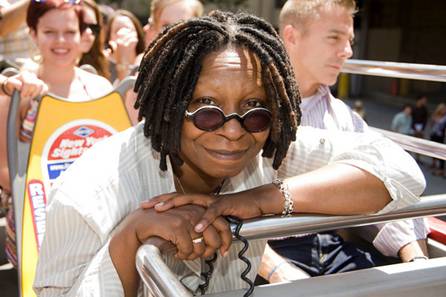 "In Hollywood, people can walk on my star or put their handprints in mine.  They can cruise me around the world as Godmother of a luxury liner.  And now, I can be ridden around the greatest city on earth.  So far, there is no Air Whoopi, nor can you fly me to the moon…but I'm working on that," says Whoopi.
---
Albuquerque Film Festival returns August 25-29, 2010
Second annual festival brings innovative lineup of film and art to New Mexico featuring special guest America Ferrera among others

Albuquerque, NM – Film for Change presents the second annual Albuquerque Film Festival (http://www.abqfilmfestival.com) August 25-29, 2010. The sophomore festival will open on August 25th with a screening of the 1971 classic "Two-Lane Blacktop" to be introduced by Director Monte Hellman. Also on the schedule is the New Mexico-filmed feature "The Dry Land" playing at the National Hispanic Cultural Center (http://www.nhccnm.org) with Director Ryan Piers Williams and actress America Ferrera in attendance. The second annual Albuquerque Film Festival will also feature workshops, live musical performances and more than 30 films. Confirmed guests include Marvel Director of Games Todd Jefferson and actor Giancarlo Esposito of "Breaking Bad." In 2009, the festival featured dozens of films and attracted nearly 3,000 attendees as well as special guest Dennis Hopper, which organizers hope to build on this year.
 
The festival will feature workshops, panels, parties and screenings at the Hard Rock Hotel and Casino Albuquerque. Workshops will be part of a continuous partnership with the Duke City Shootout and focus on directing, writing, acting, producing and post-production skills. Hard Rock Hotel and Casino Albuquerque highlights include a special musical performance from legendary rock band Queensryche and Waylon Payne "Walk the Line" and more at the filmmaker's lounge. 
Rich Henrich, Director of the Albuquerque Film Festival, said, "We are so pleased to return to Albuquerque. We've made a number of exciting changes to the Festival that we hope will do much to expose the people of Albuquerque to the film industry and members of the film industry to the Duke City. We're especially excited to be joining the Hard Rock Hotel and Casino Albuquerque adding another festive element to what is already the best summer event in Albuquerque."

Festival passes and single-event tickets are available at
http://www.abqfilmfestival.com
. Venues include the Hard Rock Hotel and Casino Albuquerque, the KiMo Theatre, the Guild Cinema, the National Hispanic Cultural Center, Aux Dog Theatre, Southwest Film Center and other venues throughout the city.
"Albuquerque has become a true powerhouse for film and visitors to our city during this event will have the chance to experience components of that excitement," said Dale Lockett, president/CEO of the Albuquerque Convention & Visitors Bureau (http://www.ItsATrip.org).
---
---