Tinsletown Tidbits   .    .    .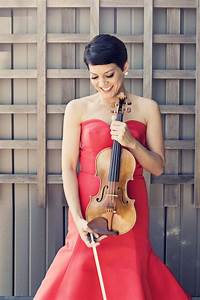 Anne Akiko Meyers Violinist
PERFORMANCE TO REMEMBER IN SANTA BARBARA WHEN ANNE AKIKO MEYERS PERFORMED WORLD PREMIERE PIECE FANDANGO PICANTE
Meyers Joined on Stage by Acclaimed Mexican Composer Arturo Marquez

By Bonnie Carroll

Audience members, Nir Kabaretti, and the entire Santa Barbara Symphony had a very emotional and unexpected surprise during the Sunday Afternoon Granada Theater Matinee when renowned Mexican composer Arturo Marquez appeared on stage following Anne Akiko Meyers breath taking performance of the Fandango piece written specifically for her by Marquez.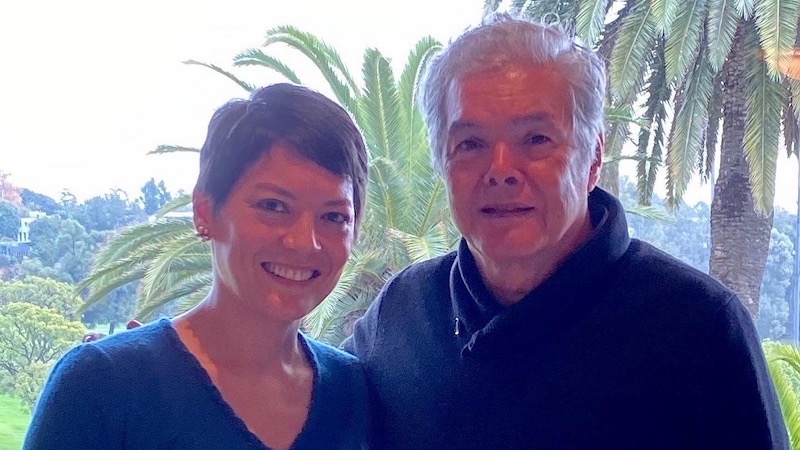 Anne Akiko Meyers with Arturo Marquez 2021
This new piece made its world premiere with the LA Philharmonic at the Hollywood Bowl recently and was written for Anne Akiko Meyers by Marquez. Myers is a trailblazing violinist whose exquisite artistry has enraptured musicians, audiences, and critic for decades. Regularly performing on the world stages, Meyers is celebrated by many of today's most important who have written and dedicated significant works to her.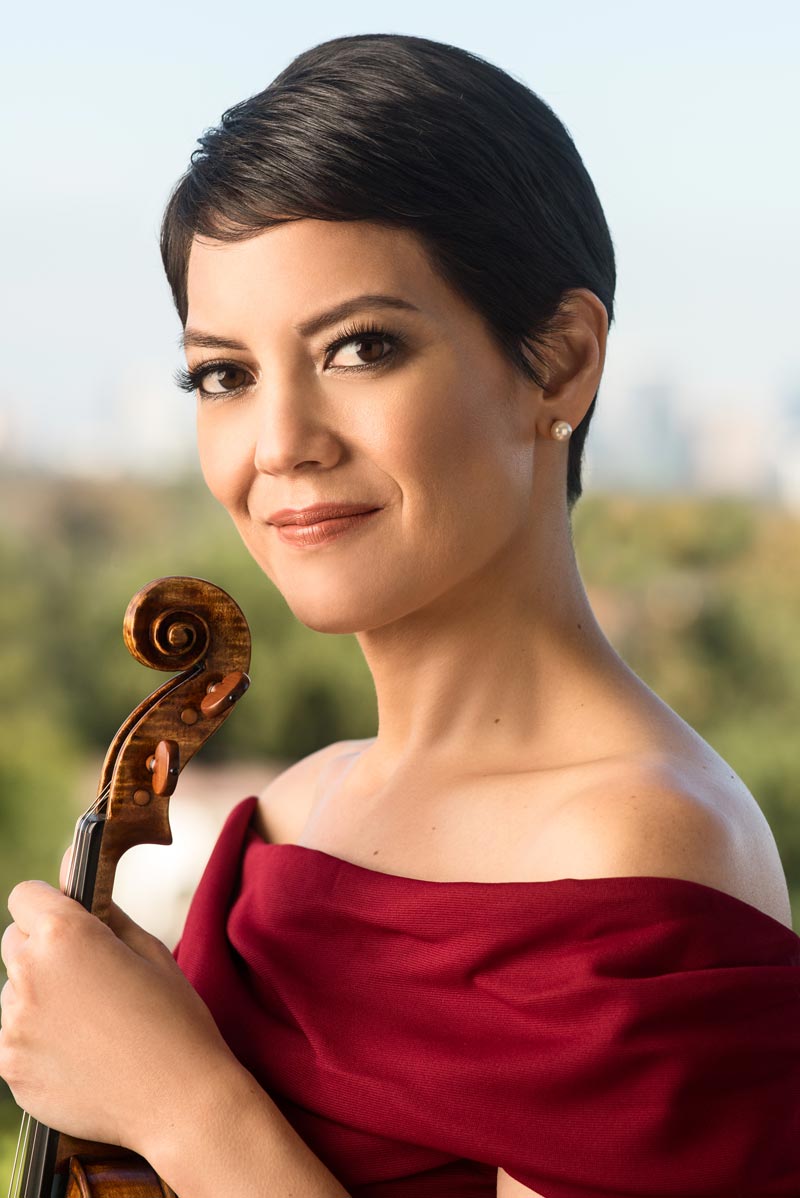 Anne Akiko Meyers Violinist
Meyers grew up in Southern California where she and her mother traveled 3.5 hours each way from the Mojave Desert to Pasadena to work with Alice and Eleanore Schoenfeld at the Colburn School of Performing Arts. After ongoing studies with Josef Gingold at Indiana University she moved to New York at age 14 to study with Felix Galimir, Masao Kawasaki and legendary teacher Dorothy DeLay at the Julliard School.  Meyers performs on the EX-Vieuxtemps Guarneri del Gesu dated 1741 a priceless violin considered by many to be the finest sounding violin in existence.
The program was performed without intermission and included Bizet: Carmen Suite, I Prelude and Aragonaise, II. Intermesso, III. Seguedille, IV. Les Dragons d'Alcala. Rimsky-Korsakov: Capriccio Espagnol, op. 34, I Alborada, II. Variazioni, III. Alborada, Iv. Scena e canto gitano, V. Fangango Asturiano. Arturo Marquea: Fandango for Violin and Orchestra, I. Folia Tropical, II. Plegaria (Chacona), III. Fandanguito and Arturo Marquez: Danzon No. 2.
It was a very large symphony being conducted by Nir Kabaretti, Music & Artistic Director and was one of the most exciting musical afternoons I can remember. Rimsky-Korsakov selections were alive and vibrant. The Latin, Spanish and Mexican flavors of Bizet and Arturo Marquez pieces filled the entire theatre with life and at times lilting joy.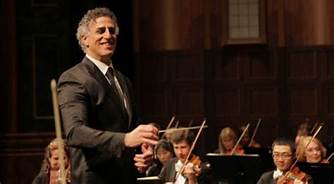 Nir Kabaretti, Music & Artistic Director
All the patrons sitting around me expressed how lucky we all were to experience composer Arturo Marquez live on stage with Nir Kabaretti, the Santa Barbara Symphony and the amazing violinist Anne Akiko Meyers, which was a first-time reunion in many years. To say this matinee was extraordinary would be an understatement. People left the theatre and walked down State Street appearing to be overflowing with happiness!
Maestro Nir Kabaretti's exciting 2022/23 concert season is irresistible. As an internationally recognized symphony & opera conductor, Nir has curated a Santa Barbara season that honors timeless traditions, fan favorites, extraordinary guest artists, and community collaborations worthy of the Symphony's 70th Anniversary milestone. With some of the most in-demand orchestral and film studio musicians ever assembled, every concert proves to be a not-to-be-missed experience.
Tickets available for Thursday May 5 - 7:30 pm performance. For tickets or information visit: TheSymphony.org or call 806-898-9386.
___________________________________________________________________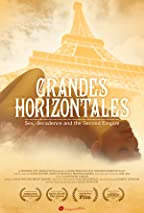 GRANDES HORIZONTALES PREMIERES AT SBIFF - CONTINUES TO RACK UP AWARDS AROUND THE WORLD

Local Film Maker Leslie Zemeckis Walks Opening Night Red Carpet in February and the Awards Keep Rolling In

By Bonnie Carroll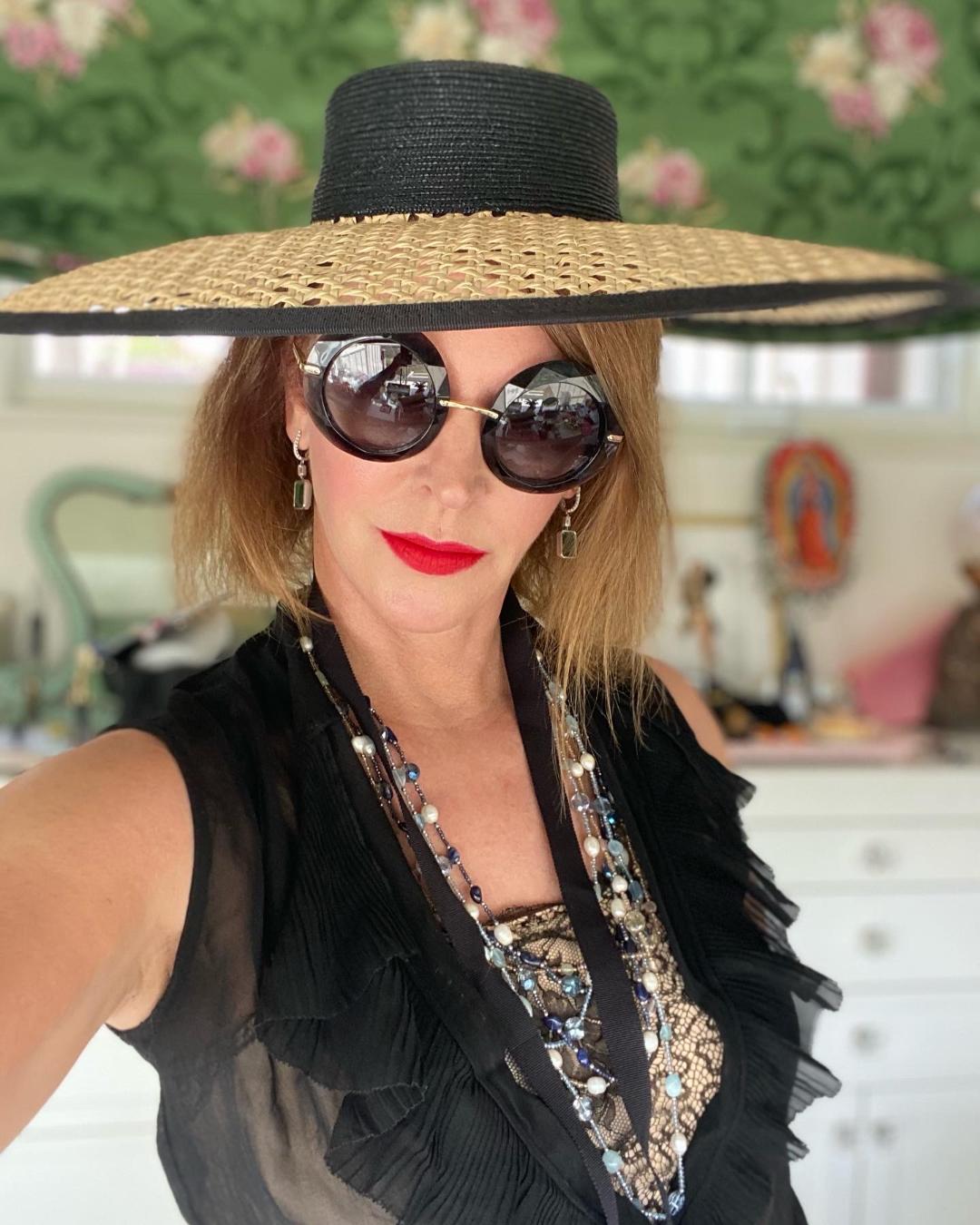 Film Maker Leslie Zemeckis

Opening night at the Santa Barbara International Film Festival included Red Carpet interviews with film makers including local Leslie Zemeckis, who arrived looking stunning in her designer couture. This was her third time submitting a film at the 37th Santa Barbara International Film Festival and she said she was excited and happy to be at the Arlington Theatre once again with her newest film Grandes Horizontales. The premieres March 4 at the Metro Theatre #4 on State Street at 8:40 p.m.
This film is one of absolute empowerment for women film goers on understanding how a select group of females in past centuries used their sexual prowess to experience lavish lives in society through their private relationships with groups of powerful men to secure opulent comfort zone lives in their community.  Zemeckis worked on this project for five years and did her own extensive research in Paris, France, and Los Angeles, California.
Zemeckis shared that the lives of the courtesans always fascinated her, and the subject was largely unexplored without prejudice so thought she would jump in.  The research was done solely by the film maker who said she likes to hold all the information in her own head, and then cross reference things. The film was shot in Paris and here in Santa Barbara and features some amazing photographs, paintings, and sculptures of courtesans of the period.
The narration of the film by Zemeckis and Andrew Kursanov is done with sensitivity and at times a sense of fun, but always filled with interesting personal detail on how these clever women managed to live such amazing lives, as well as details on the sad endings of some. Cinematography was done so well by Clay Westervelt, educational, sensual but not sensational.
Full Cast & Crew include Leslie Zemeckis, Writer/Director, Cast: Andrew Kirsanov, Dianna Miranda, Michelle L'Amour, Sheri Hellard, Mosh, Minxie Minnieux, Ed Anthony Budzius, Producers: Donnalee Austin, Leslie Zemekis, Robert Zemeckis, Executive Producer, Music Oliver Schnee, Joel Sill Executive Music Supervisor , Film Editing, Evan Finn, Brent Summer and Leslie Zemeckis, Make Up, Sara Chamiedes, Poster Arts Jason Kauzlarich.
Knowing this woman in my community as a wife, and as a dedicated mother who creates amazing cooking videos at home, an active community member as well as the creator of a writer's group that inspires and offers unique assistance to other women authors, I am not at all surprised by this outstanding film, but delighted by knowing that before the Santa Barbara International Film Festival had even begun the Leslie Zemeckis Grandes Horizontales film has received three major awards from Hollywood and Los Aneles Film groups.
Congratulations to our talented Santa Barbara lady and thank you for this beautifully researched and presented story on a subject that warrants exploration and understanding.  For tickets to SBIFF visit www.sbiff.org.
---