SANTA BARBARA INTERNATIONAL FILM FESTIVAL ANNOUNCES INAUGURAL AWARD HONORING KIRK DOUGLAS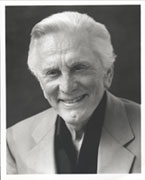 In recognition of his contributions to the world of film, the Santa Barbara International Film Festival is honored to present the inaugural KIRK DOUGLAS AWARD FOR EXCELLENCE IN FILM to legendary actor, producer and director Kirk Douglas. The award will be presented to Mr. Douglas on Sunday, July 30, launching what will become an annual summertime tradition. The Santa Barbara International Film Festival will host the black-tie Gala dinner at Bacara Resort & Spa and will feature a look at Mr. Douglas' illustrious career. A few special guests will be on-hand to assist in honoring the man who has motivated, entertained and inspired audiences of all ages for decades. "I feel so privileged that we are able to celebrate a man whose work not only spans so many years but also is varied in the characters he has chosen to play. Mr. Douglas is truly an actor's actor" SBIFF's Director, Roger Durling stated. "Whether it was playing the role of the indomitable Spartacus, or helping to break the power of the shameful Hollywood blacklist, Kirk Douglas has always been the epitome of the 'tough guy.' As he once said, 'I've made a career of playing sons of bitches.' From this day forward it will be an honor for all future recipients of this award, which was created to recognize Mr. Douglas' work and influence." "I am delighted to have this event as the entrée to what has certainly become a film festival of the highest of caliber. It is a thrill for me to include Mr. Douglas in the SBIFF family," stated Jeff Barbakow, newly named President of the Board of Directors. Dedicated to the art of filmmaking, the SBIFF offers a broad array of international and independent films, with a commitment to diversity. It attracts more than 75,000 visitors each year. The SBIFF endeavors to enrich the community both culturally and economically by presenting eleven days of films, seminars, symposiums and parties. From American Independent films to major studio releases, award-winning foreign films to international documentaries, cinephiles have the opportunity to discover mainstream and alternative films, as well as meet the filmmakers and talk with them after screenings. For more information, log onto www.sbfilmfestival.org.
---
French Films at the
12th edition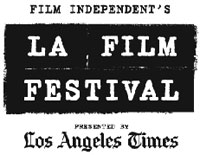 June 22 - July 2
The Los Angeles Film Festival, held annually for ten days in June, showcases the best of American and International cinema. With an attendance of over 60,000, the festival screens over 265 feature films, documentaries, shorts, and music videos in Westwood village theaters.
---
THE THEATRICAL EXPERIENCE THAT CHANGED BROADWAY FOREVER...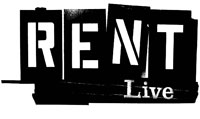 RETURNS TO LOS ANGELES FOR ITS
PANTAGES THEATRE DEBUT
8 PERFORMANCES ONLY
JULY 18 – 23, 2006
Pantages Theatre debut for 8 Performances Only, July 18-23, 2006. Tickets for RENT will go on sale to the general public this Sunday, June 4.
For more information on RENT please go to www.siteforrent.com

---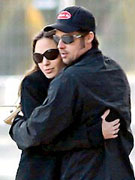 IT'S A GIRL FOR THE JOLIE-PITTS
Shiloh Nouvel Jolie-Pitt was born Saturday, May 27, at night, in the African country of Namibia. Her name means "the peaceful one." She is the first child to Actors Angelina Jolie and Brad Pitt.
CREDIT: SPLASH NEWS
---
TRIBUTE TO A LEGEND
Special to Life Bites News
by Bob Roberts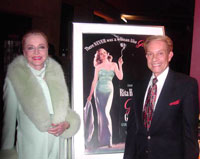 There is an old expression in Hollywood that 'if you live long enough, they'll finally recognize you'. In the case of Glenn Ford, it has always been known that his durability in the film industry defies all the odds and he also has always been recognized as a fine actor.
Now that he has turned 90, it appears that the true recognition of his many outstanding qualities have begun to be universally recognized. Recently, a fine homage was paid to this icon at the Egyptian Theatre in Hollywood and many were on hand to witness the celebration. Unfortunately, Glenn's health didn't permit him to take part and it was thought up to the very last moment that somehow he would be able to make it. His son, Peter, made the announcement at the beginning of the program, but also let it be known that a short video clip was taped earlier that would be shown. The clip revealed how very much Glenn did appreciate what was happening, even though it was obvious that a recent stroke had taken a lot out of him.
Martin Landau, Debby Reynolds and Shirley Jones. were among the many celebrities who came to the front to give thoughts to the occasion, all having worked with him in films. Others in the audience included Stella Stevens, Angie Dickinson, Earl Holliman, Ann Rutherford, and Patricia Medina.
Johnny Grant, Hollywood's unofficial mayor, was on hand to present a medallion showing Glenn's Hollywood Walk of Fame star, explaining that when they first installed the walk, medallions weren't given out at that time and that this one was especially forged just for the occasion.
A clip was shown of Glenn giving his very first film performance, a variety show short film in which he appeared as a master of ceremonies in 1937. Probably the highlight of the evening was a screening of 'Gilda', probably Glenn's best known film, in which he starred with Rita Hayworth in 1946. A restored 35mm print was especially struck by the UCLA Archives for the occasion. Champagne and cake was served after the program and a special section honoring Glenn Ford in Variety Magazine was given out.

---