There are 29 days until the 11th annual
Rhode Island Intl Film Festival
RIIFF /rif/ - acronym for Rhode Island International Film Festival
Visit: www.film-festival.com.
a 6-day event beginning the second week in August; always starting on a Tuesday at various locations throughout the State of Rhode Island with premiere works in the capital city of Providence;
the largest public film festival in New England and an Academy of Motion Pictures Arts & Sciences qualifying event;
a unique platform for the creative and cultural discovery of new cinematic talent, both at home, nationally and globally;
synonymous with sophisticated, savvy, discerning and film-loving audiences.
---
Paris Goes Home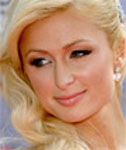 Paris Hilton was released from her all-women jail in Lynwood, California. Now she is on the loose again, and she wants to do her bit to give something back. "I want to help build a transitional home so that when inmates leave here they have somewhere to go," the hotel heiress told US broadcaster Ryan Seacrest. "These women just keep coming back because they have no home to go to. It's just a really bad cycle. If we stop it now, we can make our community a better place
---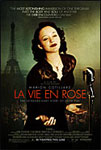 LA VIE EN ROSA
The film version of the life of Edit Piaf has captivated audiences everywhere. The performance given by Marion Cotillard is outstanding, as is the directing by Olivier Dahan. Piaf's tragic decent from poverty to stardom is a heart wrenching story. Supporting cast include Gerard Depardieu, Sylvie Teswtud, Emmanuelle Seigner, Pascal Greggory, and Jean-Pierre Martins. What a great Film!!!