QUENTIN TARANTINO HONORED WITH KIRK DOUGLAS AWARD
In recognition of his contributions to the world of film, the Santa Barbara International Film Festival is honored to present the fourth annual KIRK DOUGLAS AWARD FOR EXCELLENCE IN FILM to the legendary, Academy Award-winning writer/director/producer/actor Quentin Tarantino. The black-tie Gala dinner, sponsored by Chopin Vodka, will take place at The Four Seasons Biltmore in Santa Barbara on Thursday, October 22.
"We are beyond excited to be able to honor a man who has turned filmmaking on its ear," commented SBIFF Executive Director Roger Durling. "He has forever changed the direction of American cinema." The award's namesake, Kirk Douglas, will present the award to Tarantino.
As a writer, director, producer and actor, anything Tarantino touches becomes an instant cinematic classic. He has not only established himself as one of the most celebrated filmmakers of his generation, but his dedication and diverse producing efforts consistently demonstrate his respect for both those who came before and the ones just now breaking in.

He made his writing/directing debut with the critically acclaimed Reservoir Dogs, and just two years later he received an Academy Award® and Golden Globe Award for his groundbreaking original screenplay, Pulp Fiction. He has gone on to create such works as the screenplay for Oliver Stone's Natural Born Killers (1994); he directed the fourth segment of the film Four Rooms; wrote and directed Jackie Brown (1997); wrote and directed Kill Bill, Vol. 1 (2003) and Kill Bill, Vol. 2 (2004); in 2005 he was credited as "special guest director" with Robert Rodriguez and writer-director Frank Miller of Sin City, and teamed up again with Robert Rodriguez to direct Grindhouse (2007).
His recent feature film, Inglourious Basterds, is the World War II epic which he wrote and directed and stars Brad Pitt, Christoph Waltz, Michael Fassbender, Eli Roth, Diane Kruger, Daniel Bruhl, Til Schweiger, and Mélanie Laurent.  In the first year of the German occupation of France, Shosanna Dreyfus (Laurent) witnesses the execution of her family at the hand of Nazi Colonel Hans Landa (Waltz). Shosanna narrowly escapes and flees to Paris where she forges a new identity as the owner and operator of a cinema. Elsewhere in Europe, Lieutenant Aldo Raine (Pitt) organizes a group of Jewish American soldiers to perform swift, shocking acts of retribution. Later known to their enemy as "the basterds," Raine's squad joins German actress and undercover agent Bridget von Hammersmark (Kruger) on a mission to take down the leaders of the Third Reich. Fates converge under a cinema marquis, where Shosanna is poised to carry out a revenge plan of her own. Employing pulp and propaganda in equal measure, Tarantino's Inglourious Basterds weaves together the infamous, oppressed, real and larger-than-life stories of WWII.
The 25th Santa Barbara International Film Festival, set to run February 4 through February 14, 2010, is a non-profit organization dedicated to enriching local culture and raising consciousness of film as an art form.  SBIFF presents quality American Independent, Spanish and Latin American, European, World and Documentary cinema, as well as nature and surfing films, all within the beautiful setting of downtown Santa Barbara, a perfect backdrop and premier tourist destination in its own right. SBIFF is also committed to education through its 10-10-10 Student Filmmaking and Screenwriting Competitions, Field Trip to the Movies, and educational seminars.  With a projected audience of over 60,000 viewing more than 200 films over its eleven-day run, the SBIFF attracts an eclectic and diverse consumer base, both locally and nationally, while maintaining strong ties with the entertainment industry in nearby Los Angeles. For ticket information visit: www.sbiff.org.
---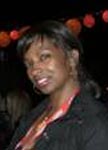 CONGRATULATION SYBIL MAIR -- THE CHEF'S LETTER HONORED IN PUGLIA AT SALENTO INTERNATIONAL FILM FESTIVAL
The Chef's Letter was awarded the prize for best short film by a female director. The film has also been nominated for the prestigious Iris Prize at the Iris Prize Film Festival..

Among recent selections are: the Istanbul Int'l Short Film Festival, Holebi Film Festival Leuven, Metzipatra Czech Queer Film Festival, Novara Film Festival (Italy), Orlando Film Festival, Reelout 2010 Toronto, Vinokino (Finland), and the Great Lakes Film Festival.

Upcoming festivals are: Modesto Food Film Festival, Modesto GLFF, New Orleans Film Festival, Iris Prize FF and Reeling 2009 CGLFF.


---
Kansas International Film Festival
Film Guide 2009
KIFF 2009 Film Guide and Synopses
Films are listed alphabetically. Click on the film name to visit the film's official Web site.
 16 To Life

Director: Becky Smith , Watch the trailer for 16 To Life, Rating: NR   Running Time: 118 minutes, Awards Received: MethodFest 09 - Best Picture & Best Supporting Actress, Showing on 09/19/2009 at 5:15 PM
Kate is a rural American teenager whose angst about sexual inexperience drives a comic quest for love and understanding on a birthday to end all birthdays. Kate's irreverent fantasies of sexual awakening and guilt, fueled by obsessive reading of books on bizarre subjects (currently the Chinese Cultural Revolution) drive this explosive day. Kate is turning 16 and has never been kissed! Before the clock strikes midnight, Kate will learn more about love than most 16-year-olds could imagine. And Kate will learn what a 16-year-old American girl has in common with a 16-year-old Chinese girl half a world, and a cultural revolution, away.
---
Santa Cruz Film Festival Announces the Call for Entries
 
Now in its ninth year, the Festival seeks films and videos that communicate an awareness and deep appreciation of cultural diversity, individual self exploration and eco-humanitarianism

The Santa Cruz Film Festival (SCFF)
, a 501(c)(3) non-profit film arts organization, announces the call for entries for its ninth season,

May 6-15, 2010

. SCFF is committed to showcasing new moving image art from around the globe and presenting this creative work to residents and visitors in California's Greater Monterey Bay Area.
Films and videos of all lengths and formats completed after January 1, 2009, are eligible for submission and consideration including Narrative, Documentary, Animation, Experimental, Student, and Youth-produced works. 
Submit
online
or
download the application
from the
Festival's website
.  The deadline for submissions is February 15, 2010, with an early bird discount for entries postmarked by November 15, 2009.  Discounted entry fees are also available for works submitted by Santa Cruz and Monterey County filmmakers, students, and youth filmmakers (under 18).
Honoring today's most creative independent filmmakers, SCFF will present Audience Awards for Narrative Feature, Documentary Feature, International Film, Short Narrative, Short Documentary, Animated Work, Experimental Work, Student-Produced Work, Youth-Produced Work, and Locally-Produced Work.  Jury Prizes are awarded in the Narrative Feature, Documentary Feature, and Emerging Filmmaker categories.
The Festival is proud to continue its partnership with the
EarthVision Environmental Film Festival
.  SCFF commits a portion of its programming to raising environmental awareness and bringing key environmental issues to the forefront. The films represented in the EarthVision Environmental Film section are the works of passionate individuals who have documented crucial environmental problems and the attempts to solve them.  Their work embraces a broad spectrum of environmental situations that are explored from diverse points of view.  The EarthVision Environmental Film section includes audience awards in a number of categories and includes the EarthVision Environmental Film Jury Prize.  Visit
http://www.santacruzfilmfestival.org/earthvision.html
for more information.
Director of Programming Julian Soler
commented, "As the Festival continues to grow and after a surprisingly successful 2009, we look forward to receiving and considering work from the best and brightest filmmakers in the world.  The quality of work we see continues to improve and we are excited to begin the process of building another fantastic program for 2010."
Since 2002, the Santa Cruz Film Festival has celebrated innovative and original filmmaking in and for the Greater Monterey Bay community.  Over the past eight years, SCFF has screened over 1,000 independent films and videos including over 160 locally-produced works to nearly 90,000 enthusiastic and dedicated film lovers. 
Whether fact or fiction, commercial or avant garde, live action or animation, the Santa Cruz Film Festival celebrates the diverse art of talented filmmakers.  SCFF presents artists who create films and videos in all genres from around the world in one of the most thought-provoking, entertaining, fun-filled, educational regional film festivals in the country.  The Festival has been proud to not only showcase new creative talents, but to also provide an experience where filmmakers, musicians, performers, artists and the community can come together to share their art and ideas and to have an enlightening and fun time.
The Santa Cruz Film Festival is a 501(c)(3) non-profit organization.  The tax identification number is 30-0053845.  Donations are tax-deductible.  Visit our website for more information at
www.santacruzfilmfestival.org
---
                                         Petflix!
Statewide Non-Profit Hosts Connecticut's
1st Pet-Themed Film Festival  -- Calls for Video Entries-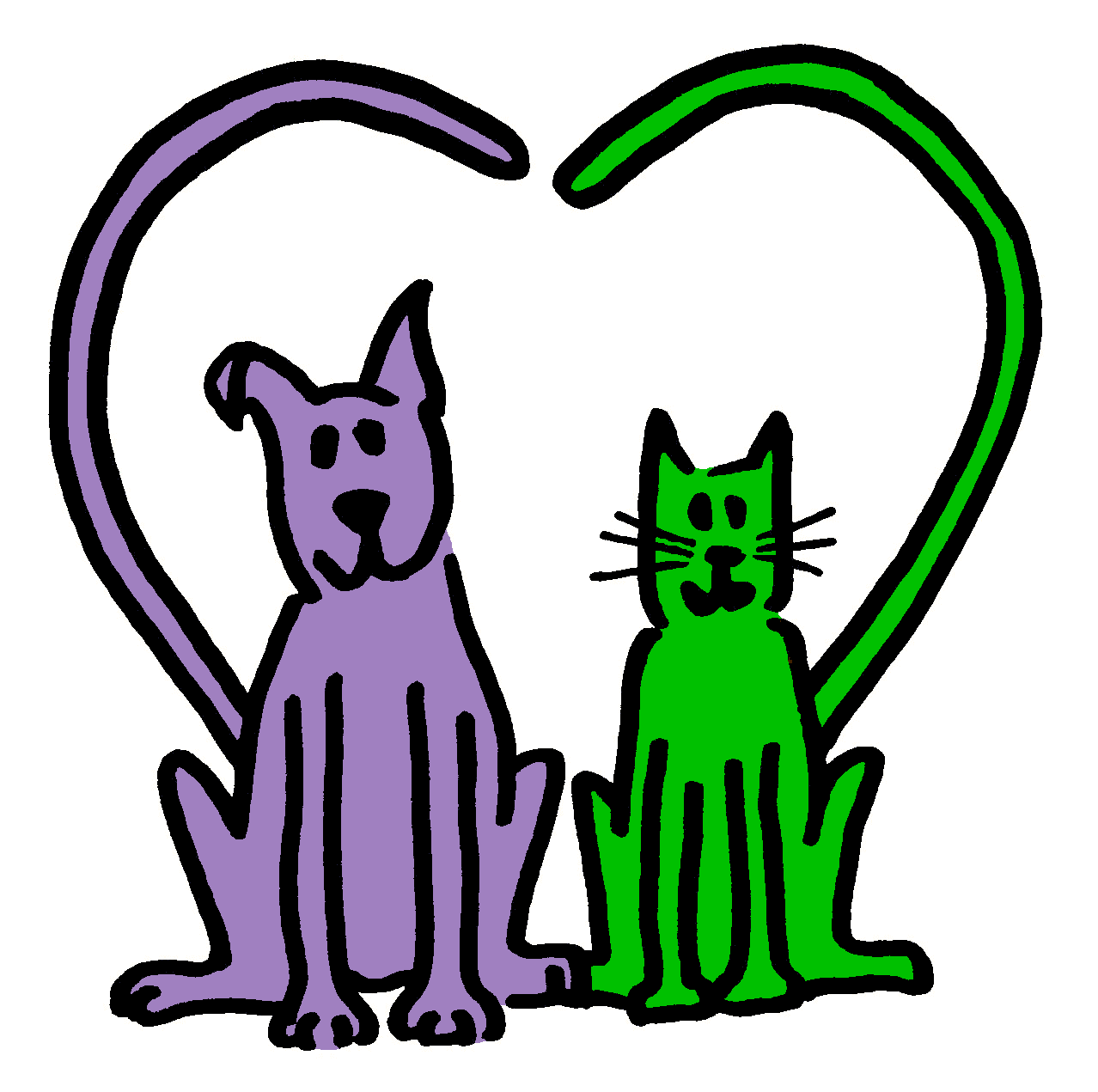 Benji, Lassie and Morris the Cat…now your pet can be added to this list of famous canines and felines when Soul Friends, Inc, a statewide nonprofit psychotherapy and educational organization that helps at risk children with interactive activities including therapy animals, premieres Connecticut's first pet-themed film festival on Saturday, November 21st at Showcase Cinemas in North Haven from 10 a.m.- noon.  Specifically, the charity is calling for submissions of short films that demonstrate how animals help people feel better.
"We regularly experience the healing power of animals in our daily work with children and adolescents," said Kate Nicoll, MSW, LCSW, executive director of Soul Friends, Inc..  "By hosting this mainstream inaugural film festival, we hope to show the entire state of Connecticut what our clients have already learned…life is more enriching interacting with animals!"
To officially enter the Petflix Film Festival, all pet lovers and aspiring filmmakers are encouraged to submit a video under 5 minutes or within the 5-10 minute category.  An independent panel of judges will score the film shorts based on originality, cinematography, message and overall theme.  The top three entries from each category will then be screened as part of the two-hour film festival.  Participants may submit more than one entry. 
"Besides seeing some of Connecticut's new shining stars on the big screen, attendees will also learn about local animal rescue groups, animal sanctuaries and other non-profit organizations that promote and preserve the healing benefits of the animal-human bond," adds Nicoll.
Entry fees for Petflix film short submissions are $15, while advance tickets to the event are $5 in advance and $8 the day of the show.  Visit www.soul-friends.org to register for both and for more information. 
Since 2003, Soul Friends, Inc. has served more than 3,000 children impacted by grief, trauma, loss and/or social emotional challenges by integrating nature and animals in individual or group psychotherapy.  Services include interactive animal assisted psychotherapy, dog training for special needs children, equine assisted psychotherapy and crisis response therapy dogs. 
---
INTERNATIONAL ROME FILM FESTIVAL TO ATTRACT ACTORS CLOONEY, STREEP, GERE FROM US
The Films of Fourth Edition
After three editions of extraordinary success with the public (more than one and a half million spectators between 2006 and 2008), the International Rome Film Festival returns from October 15th to October 23rd 2009 with films, retrospectives, encounters, exhibitions, concerts and the attendance of great national and international stars.

At the root of the fourth edition there will be again the combination of popular appeal and quality cultural programming. It's a recipe for success; remembering that at the same events were film aficionados but also those who had never participated in a festival.

The entire city of Rome serves as a spectacular film set backdrop for the event. The pulsating heart of the Festival will be the Auditorium Parco della Musica - designed by Renzo Piano - and the neighboring Cinema Village.

The fourth edition of the International Rome Film Festival is produced by the Fondazione Cinema per Roma, comes under the High Patronage of the President of the Republic. The event is promoted by Fondazione Musica per Roma, Rome City Council, Rome Chamber of Commerce, the Lazio Region, the Province of Rome. The Main Partner is BNL - Gruppo BNP Paribas. The Institutional Partners are Aams - Amministrazione Autonoma dei Monopoli di Stato, Ministry of National Heritage and Cultural Affairs, Ministry of Economic Development, Italian Trade Commission, with the support of the EU's Media Programme and the collaboration of the Centro Sperimantale di Cinematografia - Cineteca Nazionale. The Official Sponsors are Caffè Hag, Levi's, and for the fourth year, Il Gioco del Lotto and Mini who with their priceless support help the Festival grow and develop. This year Alitalia will be the Offical Carrier. And thanks to Lottomatica and IKEA for the Salacinema LOTTO and the Salacinema IKEA. Together these venues provide additional seating for more than 1500 spectators.

Gian Luigi Rondi is the President of the Fondazione Cinema per Roma, Francesca Via is the Director General. Piera Detassis is the Artistic Director of the International Rome Film Festival.
Mario Sesti and Gianluca Giannelli curated respectively, the sections Extra and Alice nella Città. Focus was curated by Gaia Morrione. Roberto Cicuttodirects The Business Street and New Cinema Network.

There are fourteen films in competition in the Official Selection section, of which three are Italian: Alza la Testa by Alessandro Angelini, withSergio Castellitto, Anita Kravos and Giorgio Colangeli, L'Uomo che Verrà by Giorgio DirittiwithClaudio Casado, Alba Rohrwacher, Maya Sansa and Viola di Mare with Valeria Solarino and Isabella Ragonese. But there will also be space for Jason Reitman - who returns to Rome after the success of Junowith a new film Up In The Air, staring George ClooneyandVera Farmiga - and Danis Tanovícwith his filmTriage with Colin Farrelland Paz Vega. Also, Helen Mirren, great protagonist of the film The Last Station byMichael Hoffman.

The films in competition in the Official Selection section will be judged by an international jury composed of seven artists from the worlds of film and of art. Milos Forman - the multi-awarding winning Czech director of masterpieces such asOne Flew Over The Cuckoo's Nest, Hair, Ragtime, Amadeus and The People Vs. Larry Flint - will be the president, serving side by side with Assia Djebar,Gabriele Muccino, Gae Aulenti, Jean-Loup Dabadie, Pavel Lungin andSenta Berger. The Festival invites all festivalgoers to participate in the selection of The Golden Marc'Aurelio Audience Award for Best Film - BNL. Every ticket holder, upon entering the theatre, will receive a card "scratch and vote" for the film being screened, with which they can express their views. Films in the running for the Audience Award are the films in competition in the Official Selection section.

The film Out of Competition/Anteprima include Julie & Julia by Nora Ephron with Meryl Streep, Amy Adams andStanley Tucci, the latest film from theCoen brothers, A Serious Man, Le concert by Radu Mihaileanu, whileJames Ivory will bring to Rome The City Of Your Final Destination with Anthony Hopkins,Laura Linney, Charlotte Ginsburg and Alexandra Maria Lara. Two Italian filmsOggi Sposi by Luca LuciniandChristine Cristina a film by Stefania Sandrelli will be screening as well.

The great story of love between Bella and Edward, based on the book, Twilight, by Stephanie Mayer, returns the protagonists to the Festival. Based on the success from last year, they will present in a premiere, a few sequences of the heavily anticipated second sequel, The Twilight Saga:New Moon, directed by Chris Weitz. The images will be accompanied by readings from the book.
Hachiko: A Dog's Story, with Richard Gerenarrating another extraordinary form of love, that between a dog and its owner.

Many nourishing programs are also planned for the Special Events. We highlight two dates: The homage from the Festival to Heath Ledger with a screening of his last film directed byTerry Gilliam, The Imaginarium of Doctor Parnassus, among the cast are Heath Ledger,Johnny Deep, Colin Farrell, Jude Law. Also there will beHomage to Rome by Franco Zeffirelli, with the extraordinary participation of Monica BellucciandAndrea Bocelli.

The Festival will remember the career of Luciano Salce through the documentary, L'uomo dalla Bocca Storta, directed by Emanuele SalceandAndrea Pergolari and pay homage toLucinao Emmer with a screening of Le Ragazze di Piazza di Spagna.

Also on the second day of the event (October 16th) there will be a dedication to Tullio Kezich the writer, playwright and film critic for Corriere della Sera, who died on August 17th.

The Extra section serves in its programming, one of the strongest slates in the Festival, encounters with the public who will see encounters between major film personalities such asMeryl Streep, Richard Gere,Paul Coelho, Asia Argento and, as part of the DUET series, Gabriele Muccino andGiuseppe Tornatore.

The Extra section is fortunate to bring Meryl Streep and Richard Gere together for the event "a journey through American cinema" in collaboration with Universal Studios.
Meryl Streep will receive the Golden Marc'Aurelio Acting Award, which has been awarded in past editions to prominent and talented actors Sean Connery, Sophia Loren and Al Pacino.
The author Paulo Coelho will be in Rome to present, in a world premiere, his first feature film, Paulo Coelho's The Experimental Which.
Also in the Extra section there will be twelve documentaries in competition for the Silver Marc'Aurelio prize awarded by jury president Folco Quilici and directorsFrancesca Conversano, Salvo Cuccia, Giovanna Gagliardo, Gianfarco Pannone, Franco Piavoli and Sherin Salvetti. Meryl Streep and Luigi Zampawill be honored with two very interesting retrospectives. The screening of the film La Romana will be at the Auditorium Parco della Musica di Roma with participation from the star of the film, Gina Lollobrigida.

Alice nella Città, the children's section of the Festival, features twelve films in competition, including Nat e Il Segreto di Elenora which signals the return to animation ofLanterna Magica (La Freccia Azzurra, La Gabbianella e il Gatto) and Marpiccolo which hails the return ofAlessandro di Robilant behind the camera. The jury is composed of sixty-five children between the ages of 8 and 17, selected from schools across the country thanks to the initiative "Waiting for the Festival". They will award two prizes, "Marc'Aurelio, Alice nella città". Outside of competition in the Alice nella città section, in collaboration with the Extra section, will be an outstanding documentary by Edoardo Winspeare, Sotto il Celio Azzurro.

The new edition of Focus is dedicated to the theme of the global environment, in particular, climate change. The program previews twelve events exploring these themes, including a multi-media exhibit, Cape Farewell: Art & Climate Change, the presence of Miranda Richardson who will discuss the film Turtle: The Incredible Journey with the director Nick Stringer. And also, a special film event, with music and testimony in collaboration with FAO, "La Notte dei Pubblivori" present Eco-logic, an evening marathon of one hundred advertising/PSA spots from around the world dealing with environmental themes. This year Focus will curate a great inaugural event for the Festival, a show ending with the Plasticiens Volants,Felice Limonsani and with the participation ofDavid Riondino, will take place in the historic gardens of the French Academy, Villa Medici.

Moreover, the entire Festival is paying attention to the environment: there will be an effort to reduce the Festival's carbon footprint and to compensate by planting a new forest in Costa Rica and the replanting of an area of a reservoir in Rome.

Again this year, Via Veneto will be the seat of The Business Street (directed by Robert Cicutto), a place for film buyers and sellers to meet. From October 15th to October 19th there will be screenings, meetings between producers, buyers, and sellers, conferences and workshops on important topics regarding the economic issues and other issues of the national and international film industry. La Casa del Cinema will be the headquarters for the New Cinema Network, the programme of the Festival dedicated to supporting the production of independent film.

Among the very important topics to be discussed in three workshops from October 20nd to October 22nd are, The Promotion of Italian Film, The Revolution of Digital Film in Theatres and Cinema of the Italian Regions. There will also be two special sessions dedicated to Tax shelters, Tax credit and discussions relevant to the reorganization of the FUS (Fondo Unico dello Spettacolo).

The Festival is not only film, but also events highlighting the legacies from the worlds of art and culture in general.
After eighty years of his birth and twenty years since his death, the Festival will remember Sergio Leone, among one of the artists most identified with film in Italy and worldwide, through a exhibition-event, Sergio Leone, a fresh vision, which will be inaugurated by Maestro Ennio Morricone.

Then there will be, in a worldwide premiere, the film-dossier dedicated to the life of artist Antonio Ligabueand an important exhibition, at the Archeological Museum Auditorium Parco della Muisca with approximately eighty pieces of work curated from noted museums and private collections titled, "Luci del Cinema su Antonio Ligabue".
For the first time in Italy the show Cape Farewell: Art & Climate Change will be presented. There will be photography, sculptures and installations fed by solar energy or dug into ice, resulting from the experience of a group of artists who visited Greenland with scientists and researchers.
On October 13th, Avion Travel together with the Orchestra dell'Accademia Nazionale di Santa Cecilia, will perform at a pre-inaugural concert, at the Auditorium Conciliazione. The group will play, thirty years after his death, the music of Nino Rota, showcasing significant music from the Maestro's repertoire.

The Festival's engagement with social issues continues this year with the collaboration and initiatives of Telethon, FAO, Unicef, Greenpeace, Legambiente, A.N.G.E.L.S. and the participation of the Assessorato ai Servizi Sociali del Comune di Roma which supplied audiovisual aids.
---
BACKGROUND ON "OM" & "The RAMAYANA"
Based on The Ramayana, an ancient Sanskrit epic, OM, An Indian Tale of Good & Evil tells the story of Rama of Ayodhya and his wife Sita, who gets abducted by a demon king. Filled with great romance, slaying of demons, abduction and supernatural warfare, it contains teachings of ancient Hindu sages, and is considered fundamental to the cultural consciousness of India. This production marks the second fully staged epic by the company after its publicly and critically acclaimed production of Homer's The Odyssey.
An example of highest art in storytelling, OM, An Indian Tale of Good & Evil forces an internal transformation in the audience by challenging people's moral frameworks through storylines involving questions of family loyalty, infidelity, power, and the nature of evil. It is not always easy to decide who is right and who is wrong in a given situation, and it is equally possible to understand the characters' actions from both sides of the moral dilemma. In this way, the story reflects the complexities of real life, and helps the audience understand the importance of deep contemplation of cultural codes of ethics.
As OM highlights the universal battle between good and evil, BOXTALES employ the full spectrum of expression from the ancient arts of the East to the explosive cutting edge of the West.  Daily rehearsals incorporate aspects of traditional Indian dance, theatre and martial art forms (as transmitted from cast member's recent studies in southern India), as well as the innovative practice of AcroYoga, which involves trust building and visually stunning partner work. "Theatre must continue to evolve to be relevant to the needs of today. Yoga must do the same. This production boldly sends both art forms into magical realms of expansion, whereby seasoned theatre-goers and yoga practitioners alike will be newly inspired and transformed," says cast member and AcroYoga co-founder Jenny Sauer-Klein.
When adapting a work like this for primary school audiences, BOXTALES resist being literal or simply "acting out" the stories. The goal is to tell the story verbally, visually, musically, and kinesthetically. Young people can understand the complex metaphor and symbolism of these great tales when BOXTALES uses creative storytelling devices that inspire them to use their own imaginations. 
 Please go to the BOXTALES website for more complete information on the company and this production: http://www.boxtales.org/Ramayana.html
On Facebook: http://www.facebook.com/pages/BOXTALES-Theatre-Company/69371932192  Sign up and become a fan!
www.boxtales.org                   www.mcfaddenpr.com
---
AUDITION TO BE A "WHO" IN
Dr. Seuss' HOW THE GRINCH
STOLE CHRISTMAS! The Musical
DEBUTING AT PANTAGES THEATRE
THIS HOLIDAY SEASON!
Do you have what it takes to be "A Who"?  If you're 9-14 years old, no taller than 50", and you've got talent, you might be selected to be in the cast of Dr. Seuss' HOW THE GRINCH STOLE CHRISTMAS! The Musical, coming to Hollywood's historic Pantages Theatre this holiday season for a limited engagement beginning November 10th.
To apply, applicants must create a 2-minute video audition and complete a detailed written application, with all materials due no later than 5:00 PM on Friday, September 25, 2009.  Full details are available on a dedicated page on the Pantages Theatre's official website: www.BroadwayLA.org/Who.
Tickets for all performances of Dr. Seuss' HOW THE GRINCH STOLE CHRISTMAS! The Musical are now on sale online at www.BroadwayLA.org or by phone at 1-800-982-ARTS (2787). Tickets may also be purchased in person at The Pantages Box Office (6233 Hollywood Blvd. at Vine St.) and all Ticketmaster ticket outlets.
This critically acclaimed, record-breaking Broadway production has delighted thousands of famili es with its heart-warming story. Max the Dog narrates as the mean and scheming Grinch, whose heart is "two sizes too small", decides to steal Christmas away from Holiday loving Whos. Magnificent sets and costumes inspired by Dr. Seuss' original illustrations help transport audiences to the whimsical world of Whoville, while the Music and Book of Mel Marvin and Timothy Mason breathe new life into this timeless story of the true meaning of Christmas.
Dr. Seuss' HOW THE GRINCH STOLE CHRISTMAS! The Musical is based on the original book written by Dr. Seuss and is conceived and supervised by three-time Tony Award® winner, Jack O' Brien. It is directed by Matt August and choreographed by Bob Richard with original choreography by John DeLuca. Book and lyrics are by Timothy Mason with music by Mel Marvin and additional music and lyrics by Albert Hague and Dr. Seuss. The associate producer is Audrey Geisel. The production features scenic design by John Lee Beatty, costume design by Robert Morgan, lighting design by Pat Collins, and orchestrations by Michael Starobin.  Sound design is by Acme Sound Partners.
---