TINSELTOWN TIDBITS . . .
LA WOMEN IN MUSIC RECOGNIZE SPECIAL ANGEL WITH UKULELES - Music Workshops Encourage Self Esteem and Creative Expression For At Risk Kids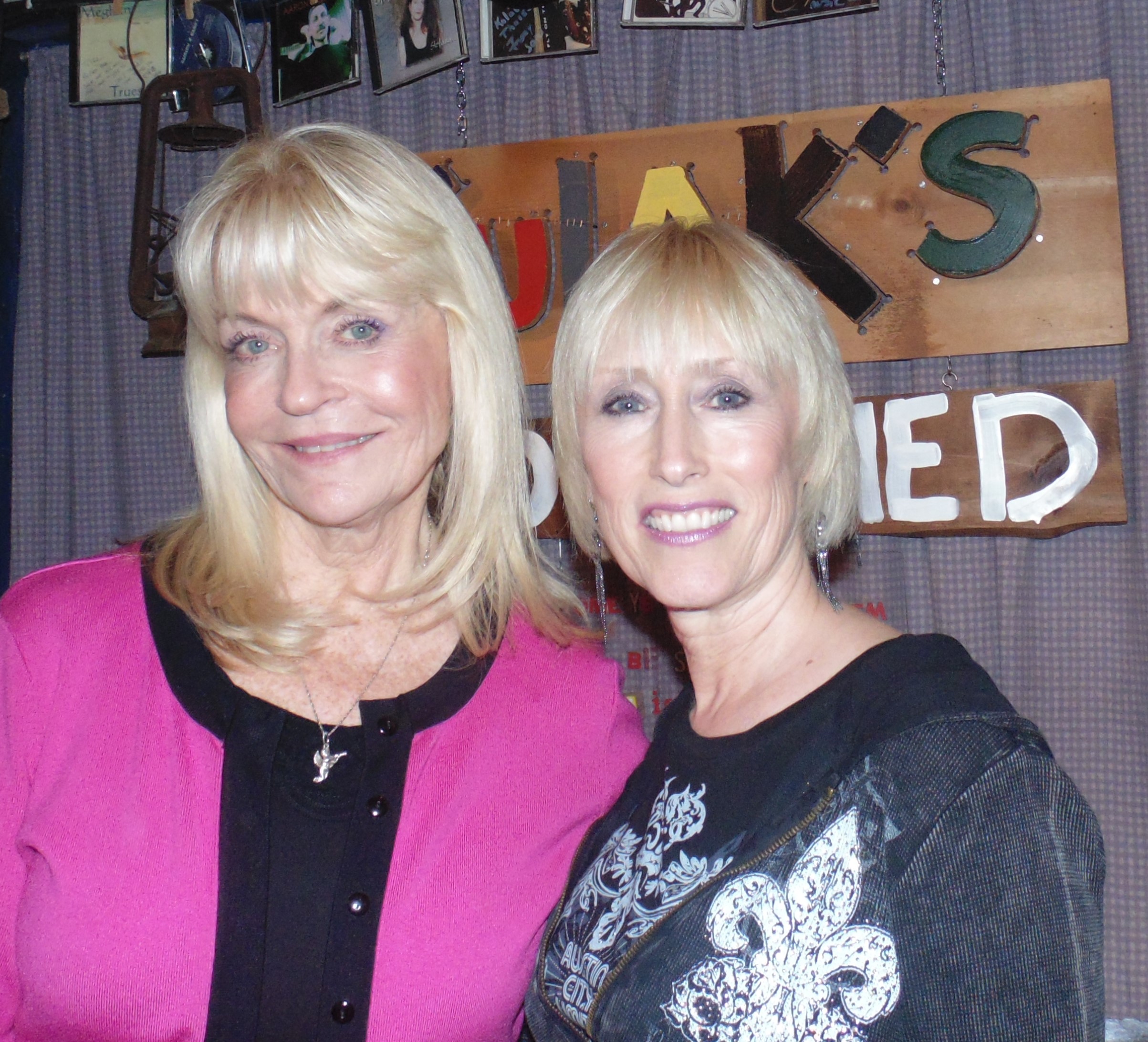 Suzanne Geimer, Founder & President Special Angel and Leanne Summers, President of LA Women in Music
Suzanne Geimer, President of Special Angel "Making Music – Helping Kids" was recognized by Leanne Summers, President of (LAWIM) LA Women In Music at the Kulak's Woodshed Young Talent Night in North Hollywood, an event presented each month to nurture young talent. Special Angel was awarded ten to twelve ukuleles, with some being donated by Guitar It Up For Girls, for their ongoing outstanding work with Lois Lee's Children of the Night in Los Angeles, as well as countless visits to shelters throughout the country bringing hope to at risk youth through music. Musician, singer, song writer Leslie Stoddard was Master of Ceremonies for the fund raising evening. Guitar It Up for Girls is one of the sponsors for the LA Women in Music Young Talent Night events. www.lawim.com.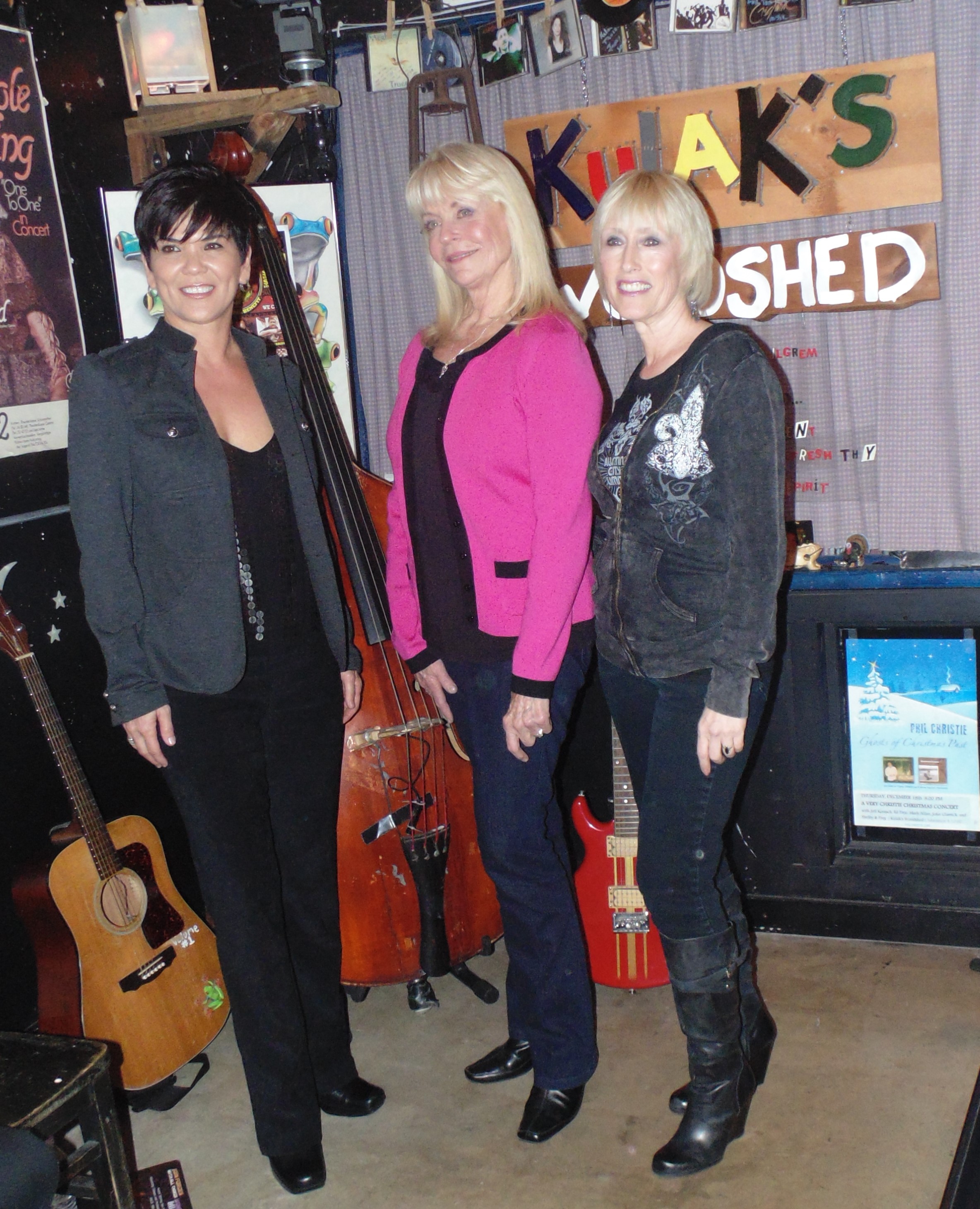 Musicians-Singers-Song writers Leslie Stoddard, Suzanne Geimer & Leanne Summers
Special Angel began working with Lois Lee in 1990 by bringing their music and message to the kids at Children of the Night, which was founded in 1979 to help kids at risk between 11 and 17 who are forced into prostitution on the streets of LA. The organization has rescued boys and girls from the domination of vicious pimps through the support of private donations. Lois Lee and her staff are dedicated to rescuing these children who are in such great need of help and protection. www.childrenofthenight.org.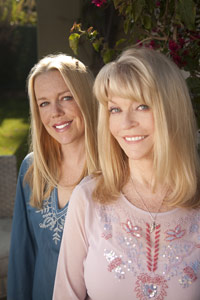 According to Geimer "With these ten or twelve ukuleles Special Angel can now include Ukelele music workshops to encourage self esteem and creative expression to the youth we work with. "The addition of the Ukelele workshops gives us the ability to empower the kids to experience writing and performing their own songs, which in turn can open their hearts and minds to positive change and growth through music. Special Angel Band guitarist Howie Anderson will lead the workshops for participating kids," said Geimer.

Suzanne Geimer, daughter Kelly Geimer-Lance, and recently granddaughter Alie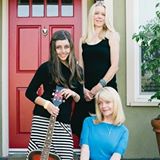 lance along with members of the Special Angel Band have been performing and working with kids since the organizations inception in 1990. "Working with these kids is so rewarding and it is so inspiring to see them become excited and involved in sharing their feelings through music. It is a powerful thing to see," said Geimer. Suzanne and Kelly have released a book "Some Day It Will Matter" to share their own story with the world.
Special Angel was recently awarded a grant by the Friar's Club of Beverly Hills to assist them with the fine work they are doing in the Los Angeles and surrounding area.
SpecialVisit: www.specialangel.com.
___________________________________________________________________
VIKING RIVER CRUISES EXPANDS SPONSORSHIP OF PBS' MASTERPIECE
New Deal Helps Bring More Hours of MASTERPIECE to PBS Stations Nationwide 2015
Viking River Cruises (www.vikingrivercruises.com) announced today that it has extended its partnership with the celebrated series MASTERPIECE, providing more hours of programming on PBS stations in 2015. Starting in January, viewers can continue to tune in to the series during its longstanding Sunday at 9pm time slot, and also enjoy at least 20 additional hours of new programming – some shows at 8pm, others at 10pm – throughout the year. Viking River Cruises is the exclusive corporate funder of these additional hours of programming.
"Our partnership with MASTERPIECE is successful in large part because of the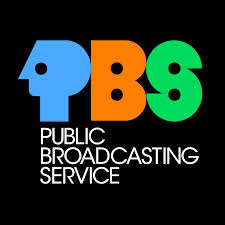 similarities between our audiences. Many of our guests are MASTERPIECE viewers, and we often hear that they discovered the Viking way of travel from watching MASTERPIECE," said Richard Marnell, Senior Vice President of Marketing for Viking River Cruises. "Our guests and MASTERPIECE viewers enrich their lives through history, culture and exploration, so we are proud to offer them additional opportunities to do so through an expanded partnership with MASTERPIECE."
"The generosity and vision of all our funders creates the potential for a fantastic 50-percent increase in the number of new hours in 2015," said executive producer Rebecca Eaton. "This is truly a golden age of British television and we're very proud of this affirmation of the MASTERPIECE brand."
The enlarged MASTERPIECE footprint kicks off with Grantchester, a six-part mystery premiering Sunday, January 18, at 10pm, following new episodes of Downton Abbey. Already a hit in the UK, Grantchester stars James Norton (Happy Valley) as a charismatic young clergyman and Robson Green (Wire in the Blood) as a down-to-earth cop who team up to fight crime in the beautiful hamlet of Grantchester in 1953. Based on the acclaimed mystery novels by James Runcie, the young vicar is styled after Runcie's late father, who was Archbishop of Canterbury in the 1980s.
On April 5, three-time Tony Award-winning actor Mark Rylance (Twelfth Night) and Emmy Award-winner Damian Lewis (Homeland) star as Thomas Cromwell and Henry VIII in Wolf Hall, a highly anticipated adaptation of Hilary Mantel's Booker Prize-winning novels Wolf Hall and Bring Up the Bodies. The six-part series charts the shrewd and brilliant rise of Cromwell in the Tudor court – from a blacksmith's son to Henry VIII's closest advisor.
Other MASTERPIECE programming scheduled for 2015 includes: The Manners of Downton Abbey, a behind-the-scenes look at the world of Edwardian manners with Alastair Bruce, historical advisor to Downton Abbey; a third series of the popular Mr. Selfridge starring Jeremy Piven; a stunning new adaptation of the 1970s blockbuster Poldark, starring Aidan Turner (The Hobbit, Being Human); and the sumptuous drama Indian Summers, set in the waning years of British colonial rule in 1930s India. Funding for these programs is provided by Ralph Lauren Corporation and Viking River Cruises.
In addition to its MASTERPIECE sponsorship – and as a response to the incredible popularity of Downton Abbey – Viking also offers its guests an optional excursion to Highclere Castle, the setting of the hit series. The Oxford & Highclere Castle pre- or post- trip experience is available for guests on the Cities of Light or Paris & the Heart of Normandy itineraries. Co-created with the owners of Highclere Castle, the Earl and Countess of Carnarvon, Viking guests spend three days in the rolling hills of England's countryside, with a champagne welcome and special tour of the famous home.
With river cruising as the fastest-growing segment of travel, Viking is expanding rapidly to meet customer demand. In March, Viking broke its own world record and christened 18 vessels across four countries in five days. Viking also recently announced it plans to launch 12 new river vessels in 2015, bringing the company's total river fleet size to 64 vessels next year. Additionally, the company's first ocean ship, the 930-passenger Viking Star®, is currently under construction and will set sail in early 2015.
For more information, visit www.vikingrivercruises.com or contact vikingpr@edelman.com. For booking details, contact a travel agent or call Viking River Cruises toll-free at 1-877-66VIKING (1-877-668-4546).
About Viking Cruises
Viking Cruises offers destination-centric river and ocean cruising designed for experienced travelers with an interest in geography, culture and history. Featuring onboard cultural enrichment and included shore excursions, Viking's journeys are competitively priced for genuine value. Debuting its maiden season of ocean cruising in 2015, the sophisticated state-of-the-art Viking Star will host 930 guests on itineraries in Scandinavia and the Baltic; and the Western and Eastern Mediterranean. As the world's leading river cruise line, since its 1997 inception the company has grown to a fleet of 53 river vessels (in 2014) offering scenic cruising along the rivers of Europe, Russia, Ukraine, China, and Southeast Asia. Viking has been honored multiple times in Travel + Leisure's "World's Best" Awards and Condé Nast Traveler's "Gold List" as well as recognized by the editors of Cruise Critic as "Best River Cruise Line," with the entire Viking Longships fleet being named "Best New River Ships of 2012" in the website's Editors' Picks Awards. The travel trade has ranked Viking as the "Best River Cruise Line" by Travel Weekly, Recommend and Travel Agent magazines, "Best Cruise Line for Luxury River Cruises" at the Luxury Travel Advisor Awards of Excellence and as "Best Overall Cruise Line for River Cruising" and "Best River Cruise Line for Travel Agent Support" in TravelAge West's WAVE Awards. For additional information, contact Viking Cruises at 1 855 8-VIKING (1-855-884-5464) or visit www.vikingcruises.com. To join the Viking Cruises community online, visit www.facebook.com/vikingcruises, www.facebook.com/vikingoceans and www.facebook.com/vikingrivercruises.
____________________________________________________________________________________
___________________________________________________________________________
MORE OSCARS 2015 NEWS . . .
DORIS BERGMAN' S 7h ANNUAL

OSCAR® STYLE LOUNGE & PARTY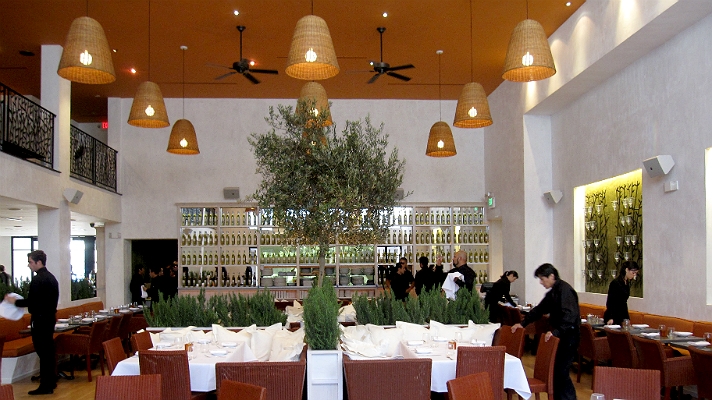 Fig & Olive Restaurant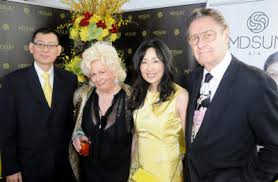 Dr. & Mrs. George Su (MD Sun Skincare) with actors Renee Taylor and Joe Bologna Doris Bergman's 7th Annual Valentine Romance Lounge. Photo by Craig Matthews
FIG & OLIVE Fig & Olive – where the star chef Pascal Lorange and his staff opened the hip Hollywood restaurnt doors to host Bergman's Style Lounge and Party – the event was the first tribute of the season, honoring the upcoming 2015 Annual Academy Awards, honoring over 100 of Hollywood's finest to celebrate and honor the film industry's Oscar® Nominated actors, former Oscar® winners & nominees, stylists and industry VIPS. This highly anticipated invitation-only event was hosted by the respected MD Sun Skin Care, www.mdsunskincare.com., the Science of Skin Care from Dr. George Sun.  Pura D'or premium organic solutions for hair care had their shampoos, conditioners and argan oil treatment. (www.purador.com.). The charitable focus was Wednesday's Child, on behalf of children in foster care.http://wednesdayschild.davethomasfoundation.org/.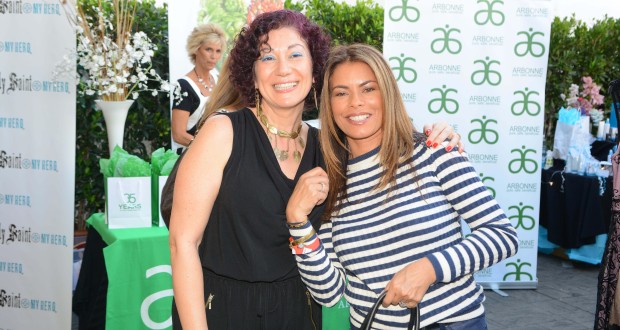 Doris Bergman & Lisa Vidal
The afternoon event was an incredible experience of fashion for everyone. It highlighted the optimum in body, skin & hair care, haute hats, fashionable timepieces, jewelry collections, fine art, a gourmet lunch,sweets treats, divine cocktails and more.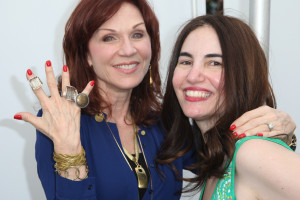 Marilu Henner & Silver Jewelry Designer
Must have items included Whirl-a-Style fancy, hairpieces,  (www.whirlastyle.com.) Twisted Silver, rings, necklaces and more, (www.twisted-silver.com) My Saint, My Hero blessing and serenity bracelets, (mysaintmyhero.com,) and master glass artist, Hillel Rzepka, demonstrated making handmade heirloom quality wearable art www.handmadehearts.com. Designer Sue Wong, displayed her Fairies & Sirens collection, the line is, 'Beauty. Magic. Transformation.' Wong is having an upcoming fashion show in LA, www.suewong.com. Designer Trudi Hunke's fantastic Bling Hat Designs, including baseball style caps, and fedoras were a huge hit with ladies who love hats (www.blingithatdesigns.com). Samiah Hinton's fine clothing, jackets, bags and more.were a faborite with gothic funky lovers. (www.samiah.com.) Art Lewin & Co offered his Hollywood elite men's designs.
Beauty and health abounded with Spongelle, beyond cleansing bath sponges and infused body buffers, www.spongelle.com. Kelley West's Microderm 360 microdermabrasion beauty toolbox, with their healthy skin products, www.microderm360.com. Arbonne detox and beauty products, (www.arbonne.com.) as well as NitroCream, www.nitrocream.com.
Additional event sponsors included Silvana K crystals, (www.silvanakdesigns.com, Azul Imperial Tequila, (www.tequilausa.com,) My Dog Nose It, sun protection for your dog's nose, (www.mydognoseit.com.) Model in a Bottle spray makeup, (www.modelinabottle.com, and Shoppe 815 candles, (www.shoppe815.com.) 

---