TINSELTOWN TIDBITS    .    .    .
New Film Release --
MODERN ROMANTIC COMEDY "Tell Me I Love You" RELEASING ON DVD & VOD JUNE 2, 2020
WATCH THE NEW OFFICIAL TRAILER!
Modern Romantic Comedy "TELL ME I LOVE YOU" tells the story of 3 Malibu best friends, roommates and bandmates discovering their dreams and discovering love with a crazy plot to make some cash on the way, set to release on VOD and DVD June 2nd with special virtual screening event Q&As, courtesy of Vision Films. 
From Writer/ Director Fiona Mackenzie, "Tell Me I Love You" stars Kaniehtiio Horn (Death Wish), Paulina Cerrilla, and Sam Clark (Grease Live!) as best friends Melanie, Ally and Ben,with Renee Morrison (Divergent), Jamie Luner (Melrose Place), Al Sapienza (Jack Ryan) and former O-Town band member Ashley Angel Parker (Hairspray) rounding out the cast. 
Check out the new official trailer HERE! 
Synopsis: 
Ally, Ben and Melanie are best friends, music graduates and bandmates living together in Malibu. With fame at their fingertips and a desperate need for cash to finish their album, the trio devise an outrageous plan to get married and inherit a large sum of money, all the while attempting to keep it a secret from their nosey extended family. To complicate things even more, an old flame is sparked and a new lover enters the scene, sending the trio on a journey of self discovery bound together by friendship. 
An Ascent Media and Chelsea Pictures production, "Tell Me I Love You" was produced by Fiona Mackenzie and Bill Chamberlain, with cinematography by Carmen Cabana (High Fidelity/ Hulu)  and Yash Bhatt, editing by Tim Silano (Home Alone 2, Mrs. Doubtfire) and original music by Sascha Blank. 
Title: TELL ME I LOVE YOU
__________________________________________________________________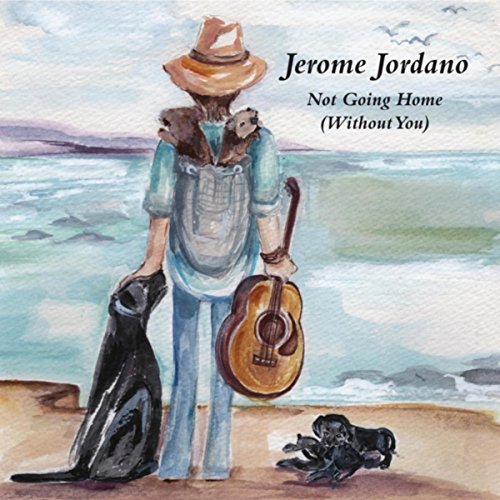 Album Release Jerome Jordano         
Not Going Home (Without You)

Great new CD & Album release by Musician, Singer, Songwriter Jerome Jordano - available at CD Baby, i Tunes and Spotify, SPRS_jj Instagram.
$14.99 + Shipping
Shattered Paradigm Records, LLC

Live Authentically
www.shatteredparidigmrecords.com
Also available in Vinyl $21.99 + Shipping
---