BEVERLY HILLS WILL HOST THE LOS ANGELES PREMIERE OF INTERNATIONAL SMASH HIT PRODUCTION
2 WEEKS ONLY, WILSHIRE THEATRE BEVERLY HILLS
DECEMBER 4 - 16, 2007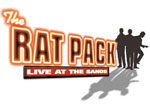 Broadway/L.A. has announced that THE RAT PACK - Live At The Sands will make it's Los Angeles premiere at the Wilshire Theatre Beverly Hills for a limited two-week engagement from December 4 - 16, 2007. Tickets go on sale to the general public this Sunday October 28th at 10am.
THE RAT PACK - Live At The Sands is the hottest and coolest party in town. After four unprecedented years on London's West End, this acclaimed production vividly recreates a legendary evening at the Sands Hotel with the most famous performers of our time: Frank Sinatra, Sammy Davis, Jr. and Dean Martin. THE RAT PACK - Live At The Sands transports the audience to the early 1960's, when Frank and his pals were filming the original version of the casino robbery caper Ocean's Eleven in Las Vegas. The Sands Hotel was featured prominently in the film which included solo performances by Frank, Sammy, and Dean. The Rat Pack legend was born when Frank and Dean spontaneously joined Sammy on stage and, to the surprise and delight of the audience, playfully interrupted his act. Subsequent nights the three of them were on stage together. There were hi-jinks and horseplay. They crooned, they quipped and they rolled out the gags right along with their on-stage liquor cart.
The production celebrates the incredible talents of these three larger than life entertainers -- legends in their own time. Equipped with a fifteen-piece on-stage orchestra, the production completes the evening with appearances from the back up singer/dancers, The Burelli Sisters. Audiences will swing and swoon to the Rat Pack's signature songs: "My Kinda Town"; "Everybody Loves Somebody Sometime"; "Fly Me to the Moon"; "Me and My Shadow"; "What Kind of Fool am I"; "Mack the Knife"; "The Lady is a Tramp"; "I've Got You Under My Skin"; "That Old Black Magic"; "That's Life"; "Mr. Bojangles"; "That's Amore"; "Sway"; "Volare"; "My Way"; "New York, New York"; "One For My Baby". It's an evening of wisecracking, hip-cat nostalgia: a cool mix of sharpies and broads singing some of the finest music ever written.
Director and Choreographer Mitch Sebastian re-creates the magic that was the Rat Pack on stage with vocal and musical arrangements by Matthew Freeman. Set Design is by Sean Cavanagh with Lighting Design by Mark Wheatley. Costume Design is by Christopher Woods.
THE RAT PACK - Live At The Sands is produced by Paul Walden and Derek Nicol for Rat Pack Touring , Ltd., in association with Paul Woolf.
Performances of THE RAT PACK - Live At The Sands will be Tuesday through Friday at 8pm, Saturday at 2pm & 8pm, and Sunday at 1pm & 6:30pm.
Single Tickets for THE RAT PACK - Live At The Sands, which range in price from $25 - $65 will go on sale to the general public this Sunday October 28th, 2007 at 10am and will be available for purchase online at www.BroadwayLA.org, by phone at 213-365-3500 or 714-740-7878. Currently, the Wilshire Theatre Beverly Hills box office is scheduled to open on November 26th. For added convenience, tickets will be available for purchase at the Pantages Theatre Box Office (Daily from 10am-5pm). Preferred seating is available for American Express® Gold Card Events qualifiying Cardmembers by calling 800-NOW-AMEX or visiting americanexpress.com/gce. Groups of 10 or more may order by calling toll-free to Nederlander Group Sales L.A. at 866-755-3075 or visit www.nedgroups.com.
Visit the official THE RAT PACK - Live At The Sands website at
www.theratpackliveatthesands.com
---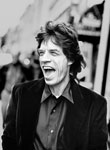 On October 2nd, Mick Jagger will released the 17-track overview of his solo-recording career, The Very Best Of Mick Jagger, and launch a brand new website, MickJagger.com.
Reaching as far back as his 1970 R&B burner "Memo For Turner," created for the film Performance, and culminating with a 2004 contribution to the soundtrack for the film Alfie, The Very Best Of Mick Jagger spans over three decades and defies all musical boundaries.
Among its 17 tracks, The Very Best Of Mick Jagger will treat listeners to selections from Jagger's four solo albums, various soundtrack contributions and collaborations with distinguished artists spanning numerous musical styles such David Bowie, Bono, Lenny Kravitz and Peter Tosh. The collection will also feature 3 previously unreleased tracks - the sizzling "Too Many Cooks (Spoil The Soup)," produced by John Lennon and featuring an all-star line-up capturing the essence of the times, as well as 2 tracks originally conceived during Jagger's Rick Rubin-helmed Wandering Spirit sessions.
---

---
Nevada Commission on Tourism to Honor Celine Dion
at 2007 Governor's Conference on Tourism
Register Early for Last Chance to See Performance in Las Vegas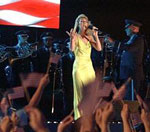 The Nevada Commission on Tourism will honor Grammy award-winning, international superstar Celine Dion as Entertainer of the New Millennium at the annual Governor's Conference on Tourism in Las Vegas at Caesars Palace hotel and casino,
Dec. 12-14, Lt. Gov. Brian K. Krolicki announced today. Dion will make a special appearance to accept the award at an evening reception on Dec. 13 at 6 p.m.
"On behalf of the state of Nevada, we are delighted to have the opportunity to publicly honor and thank Celine Dion, an extraordinary entertainer who has not only performed in Nevada but also chosen to call Nevada home and invested in the health and prosperity of the state and its residents," Krolicki, tourism commission chair, said.
This year's Governor's Conference on Tourism is offering early registrants the exclusive opportunity to purchase tickets to one of Dion's final performances in Las Vegas. The offer is for the Wednesday, Dec. 12, performance at 8:30 p.m. and tickets start at $112.50. Tickets are limited. This will be one of Dion's last performances in The Colosseum at Caesars Palace, which was built specifically for her show. Dion has been performing in Las Vegas to sold-out crowds since the opening of the show in March 2003, with almost 3 million people having seen the show. Caesars Entertainment built the $95 million Colosseum to stage her show, "Celine Dion A New Day…," and enhance its reputation as a superstar show venue.
Since becoming a resident of Las Vegas, Dion has dedicated more than a half dozen performances and donated millions of dollars to various Las Vegas-based charities from Opportunity Village and Aid for AIDS of Nevada, to The Rape Crisis Center, Nevada Partnership for Homeless Youth, and Project REACH. Nationally and internationally, she has donated proceeds from her performances in Las Vegas to UNICEF for the Asian tsunami, the Red Cross for Hurricane Katrina, and more than $2 million for Harrah's Entertainment employees affected by the hurricane in New Orleans.
"Nevada is known for its elaborate stage shows featuring famous entertainers, most of whom visit the state on tour performing for only a few nights and then get back on the road," Tim Maland, Commission director, said. "Since the new millennium, Ms. Dion has stood out as a very productive member of our community – aspiring to make a positive difference in the lives of all Nevadans."
The 2007 Nevada Governor's Conference on Tourism will be the most comprehensive forum for tourism, hospitality and travel industry leaders including CEOs and directors of marketing and sales from major hotel/casinos in Las Vegas, Reno and Lake Tahoe. The conference provides delegates with sneak previews of upcoming trends, insight into what is new in the industry and the opportunity to rekindle contacts and share ideas and information.
"This year's conference will introduce a new feature that allows delegates to customize the presentations to their individual interests," Maland said. "With keynote sessions addressing Las Vegas' growth and development and international tourism, as well as workshop sessions covering topics such as 'social media,' 'mobile marketing' and 'green' tourism, we have really tried to capture the newest trends facing the state and tourism industry."
The conference will highlight the pertinent topics for increased profitability and tourism market share including:
Tourism Marketing – Trends, strategies and new thinking to effectively market your organization or destination
Tourism Development – Innovative ways to attract new visitors and expand your tourism offerings
Travel Trade – Prevalent practices in the travel industry and using that knowledge to maximize one's profits
Growth and Development – Keeping abreast of industry changes and ways to grow with the development
The official state tourism agency, the Nevada Commission on Tourism, produces the annual conference, which attracts 700-900 delegates. For more information on the annual Governor's Conference on Tourism, visit www.governorsconference.org. This year's program details will be announced in the coming month.
---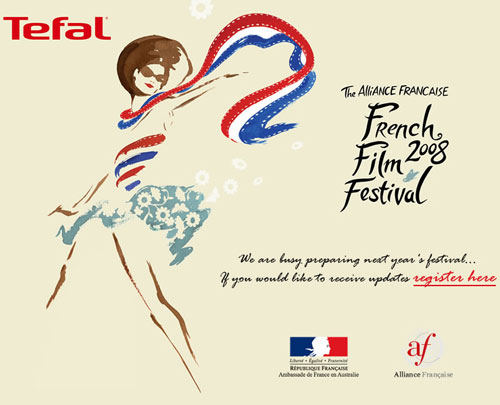 ---
SANTA BARBARA INTERNATIONAL FILM FESTIVAL
TO CROWN CATE BLANCHETT AS MODERN MASTER
23rd ANNUAL FILM FEST SET TO RUN JANUARY 24-FEBURARY 3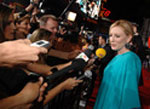 Academy Award winning actress Cate Blanchett has been selected to receive the 2008 Santa Barbara International Film Festival's Modern Master Award on Saturday, January 26, 2008, it was announced by SBIFF Executive Director Roger Durling.
Blanchett is one of the most gifted performers working today. She possesses an innate intelligence and ability to adapt completely to her characters, making her one of Hollywood's most respected and revered talents. She developed her talent at a young age, working extensively in theater in her native Australia. She achieved international acclaim in 1998 with her stunning performance as a young Elizabeth I in Shekhar Kapur's "Elizabeth," which earned her a Golden Globe Award for Best Actress, a BAFTA Award for Lead Actress, a Screen Actors Guild Awards nomination and an Oscar nomination. Blanchett returns this year in Kapur's sequel "Elizabeth: The Golden Age," that focuses on the late 16th Century when Queen Elizabeth is faced with political and personal conflict: the threat from Spain to invade her country and the reality that she may never find true love, remaining the Virgin Queen forever.
She has had the opportunity to portray a wide range of characters in films by some of the most esteemed directors, such as Mike Newell's "Pushing Tin," Anthony Minghella's "The Talented Mr. Ripley," Barry Levinson's "Bandits," Lasse Hallström's "The Shipping News," Peter Jackson's "The Lord of the Rings" trilogy, Joel Schumacher's "Veronica Guerin," Martin Scorsese's "The Aviator" (for which Blanchett won the Academy Award for Best Supporting Actress for her portrayal of Katharine Hepburn), Alejandro Gonzalez Inarritu's "Babel," and others. Blanchett will also be seen this year in Todd Haynes' "I'm Not There," in which she joins six actors who each portray a different aspect of Bob Dylan's life and work.
"Cate Blanchett is the most consummate actor," commented Durling, "and portraying Queen Elizabeth and Bob Dylan in the same year - and so indelibly - is pure alchemy. We're so eager to honor her in the upcoming festival."
The Modern Master Award is the highest honor presented by SBIFF. Established in 1995, it was created to honor an individual who has enriched our culture through his/her accomplishments in the motion picture industry. Past Modern Masters recipients include Michael Douglas, Peter Jackson, Jodie Foster, Sir Anthony Hopkins, Sean Penn, Jeff Bridges, Diane Keaton, George Clooney, and Will Smith. Blanchett's outstanding contributions to the art of filmmaking have put her on par with these past Modern Masters and SBIFF is proud to name her its 2008 Modern Master.
The festivities will take place at the historic Arlington Theatre with a multimedia presentation produced by Paul Fagen of P. Fagen Productions. Tickets for the Modern Master Award will go on sale Friday, October 5 and can be purchased through www.sbfilmfestival.org or through the Lobero Box Office, 805.963.0761 and the Arlington Theater Box office, 805.963.4408. Festival Platinum and Cinema Passes are currently on sale exclusively at the Lobero Box Office. Box Office fees will apply for all Film Festival Passes, Mini-Paks, and event tickets.
The Santa Barbara International Film Festival, set to run January 24 through February 3, 2008, is a non-profit organization dedicated to enriching local culture and raising consciousness of film as an art form. SBIFF presents quality American and world independent films, Latin American and Asian sidebars as well as documentary cinema within the beautiful setting of Santa Barbara, a premier tourist destination. SBIFF is also committed to education through its Student Filmmaking and Screenwriting Competitions, Field Trip to the Movies, and educational seminars. With a projected audience of over 60,000 viewing more than 200 films over its eleven-day run, SBIFF attracts an affluent local and national consumer base, while maintaining strong ties with the entertainment industry in nearby Los Angeles.
For festival information, log onto www.sbfilmfestival.org.
---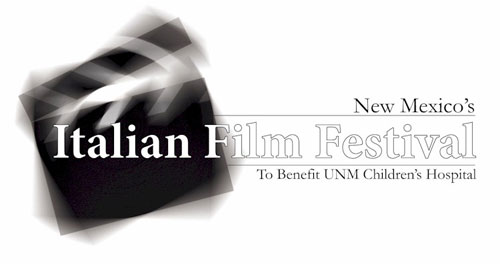 "Millie grazie" for making the 2007
Italian Film Festival a huge success!
The 2008 Festival is coming February 10 - 17, 2008....
More Films... More Music... More Food... More Wine...
(505) 856-2899

---
ANGUILLA TOURIST BOARD AND BET EVENT PRODUCTIONS
TO PRESENT 2007 TRANQUILITY JAZZ FESTIVAL
***Caribbean's Only Pure Jazz Festival Marks Fifth Year***
With an eclectic mix of top music events throughout the year, Anguilla is quickly becoming one of the Caribbean's hottest music venues for barefoot luxury and pure island fun. And one of the island's jazziest events is right around the corner.
From November 8-11, 2007 the Anguilla Tourist Board is serving up some world-class music with the Caribbean's only pure jazz festival. In its fifth year, the "Straight. No Chaser." Tranquility Jazz Festival has earned a reputation for aficionados as one of the region's only all jazz events. The event will once again be co produced by The Anguilla Tourist Board and BET Event Productions, a division of BET Networks.
The star-studded lineup will feature the legendary Grammy-winning jazz vocalist Diane Schuur; Jamaican pianist Monty Alexander; Indie-Soul artist Liv Warfield; jazz maestro Mike Phillips; Grammy Award winning songstress, writer and producer Cassandra Wilson; gifted bassist and composer Reuben Rogers; and renowned jazz musician and collaborator Onaje Allan Gumbs; along with young, talented Anguillian musicians under the leadership of Lennox Vanterpool.
The festivities get underway on Thursday, November 8 at CuisinArt Resort & Spa with dinner and an intimate evening with Diane Schuur, the First Lady of Jazz. Shermel Richardson, a young Anguillian flutist will open for Ms. Shuur.
Friday brings a power-packed triple bill featuring Monty Alexander, Onaje Alan Gumbs and Liv Warfield at the festival's new main event venue, the Temenos Golf Club. On Saturday, Cassandra Wilson will blow you away on her first visit to Anguilla, fresh from the release of her latest album, Thunderbird. Joining on the evening's bill is Reuben Rogers, who recently released his debut album, "The Things I Am," and saxophonist Mike Phillips. Sunday provides the perfect exclamation point to the swinging weekend as the action takes to the beach at Sandy Ground for the traditional free finale.
Special packages are available with a wide range of accommodation options. For example, CuisinArt Resort & Spa is offering five day/four night "Cool Breezes and Hot Jazz" packages. Starting at $2,545 they include airport greeting; Caribbean Welcome Drink upon arrival; continental breakfast daily; special dinner and concert tickets for Thursday night's performance; dinner for two featuring Chefs Tasting Menu at Santorini and two 50-minute Spa Treatments. For reservations please call 800-943-3210 or email reservations@cuisinart.ai.
Paradise Cove Resort, one of the islands Charming Escapes Collection properties, is offering a "Jazz In Paradise" package November 8-11, 2007 which includes accommodations for four nights, daily rental car (gas and insurance not included), welcome cocktail, continental breakfast daily, 2 tickets for Friday and Saturday's Jazz events. Rates for four nights based on double occupancy are $1,500 for a studio suite, $1,725 for a one bedroom suite and $2,750 for a penthouse suite, and includes all applicable service charges and taxes. For reservations please call 264-497-6603, email para-cove@anguillanet.com or visit www.paradise.ai.

Event sponsors include the National Bank of Anguilla, Anguilla Social Security Board, St. Regis Temenos, Tropical Shipping Haskins Ltd, Avis Apex, CuisinArt Resort & Spa, Paradise Cove Resort and American Airlines' American Eagle.
Anguilla is a pristine and private escape waiting to happen. Wrapped in a beautiful and brilliant turquoise sea, this small island features 33 stunning, powder-soft white sand beaches, warm and friendly people, a wide range of first-class lodging options, activities and entertainment that can provide you with fun long into the day and late into the night and more. In a phrase… it's the recipe for the perfect world-class vacation. To learn more about Anguilla, call the Anguilla Tourist Board at 1-877-4 ANGUILLA or visit www.anguilla-vacation.com and www.anguillajazz.org.
BET Networks, a subsidiary of Viacom, Inc. (NYSE: VIA and VIA.B), is the nation's leading provider of quality entertainment, music, news and public affairs television programming for the African-American audience. The primary BET channel reaches more than 81 million households according to Nielsen media research, and can be seen in the United States, Canada and the Caribbean. BET is the dominant African-American consumer brand with a diverse group of business extensions: BET.com, the Number 1 Internet portal for African Americans; BET Digital Networks - BET J, BET Gospel and BET Hip Hop, attractive alternatives for cutting-edge entertainment tastes; BET Event Productions, a full-scale event management and production company; BET Home Entertainment, a collection of BET-branded offerings for the home environment including DVDs and video-on-demand; and BET Mobile, a service venture into the lucrative world of ring tones, games and video content for wireless devices.
---
Cinema Puerto Rico Launches at the American Film Market
New Strategy Promotes Titles by Talented Filmmakers
While Hollywood executives bang their heads, looking for the key to Hispanics' hearts and pockets, Puerto Rico will launch Cinema Puerto Rico, a promising strategy to market films that will woo the Hispanic market with their visual quality and genuine stories. Cinema Puerto Rico will debut at the American Film Market (AFM) in Santa Monica, CA, announced the Puerto Rico Film Corporation's Executive Director, Luis Riefkohl.
Cinema Puerto Rico is the new effort by the Film Corporation to promote the renovated Puerto Rican film industry. Cinema Puerto Rico will showcase its portfolio both in English and Spanish, of over a dozen completed titles, as well as an additional nine in development.
This is no small feat for the Island, (a commonwealth of the US since 1952 with a population of four million), which in the 1950's and 1960's had a burgeoning film and television industry as well as numerous Latin American co-productions. Although the Island has some 260-movie theaters with long lines in front of them (Puerto Ricans are frequent moviegoers), national productions dwindled. The Corporation's strategy is to promote its 40% tax-credit incentive to attract foreign productions to the Island and keep funding and educating the new generations of die-hard creative filmmakers that are flourishing at this moment.
Puerto Rico's Film Industry has been reborn with the guidance of the Film Fund which started in 2001. The Film Fund helped promote the development of the film industry by providing the necessary incentives to stimulate the expansion of film production to Puerto Rico.
"Cinema Puerto Rico is possible because we have an active film industry, very talented filmmakers and a vision to share with the world. We offer a no-warranty loan available only to resident filmmakers that finances 80% of their budgets up to $1.2 million," explained Riefkohl.
"We are very lucky to have a government so active in providing the needed incentives for Puerto Rican films. Most of our films have been financed by either the Film Fund, salary incentives from the Department of Labor or pre-sales," said producer Frances Lausell, spokesperson for the Cinema Puerto Rico initiative and producer of Manuela y Manuel, an official selection of AFI's Film Festival which is premiering on November 5th at the Archlight Theatres in Los Angeles, CA.
"Puerto Rico deals with the same growing pains as other markets to make our feature films financially profitable. We do the low budget, sincere story, great production values and passion formula," she added.
The film industry has also survived thanks to the advertising industry, which keeps filmmakers working and experimenting between their own films and their work on foreign films produced on the Island. "This also means," Riefkohl pointed out, "Puerto Rico has a sophisticated talent pool from both the technical and creative disciplines."
As an example Riefkohl mentioned acclaimed veteran and newcomer filmmakers. Both veterans Jacobo Morales and Pedro Muñiz had their movie, Lo que le pasó a Santiago nominated for the Academy Award's Foreign Film category in 1989. Newcomers Carlitos Ruiz and Mariem Pérez's, Maldeamores, executive produced by Benicio del Toro, was one of the hottest premieres at the Tribeca Film Festival this year and will represent the Island in the Foreign Film category at the 2008 Academy Awards. All of these films and artists will be represented by Cinema Puerto Rico at their booth at AFM.
International co-productions also feed the industry, as is the case of a TV series currently in production, which will be broadcast simultaneously in Chile, Puerto Rico, the US and other Latin American countries. "Being bilingual, with a multicultural background and experienced at different types of productions puts Puerto Rico in an ideal position to fill a void for Hispanic or Latino themed films. We do not want to go to the movies to see how others portray us. We just want to enjoy believable stories about life as we know it, as Salma Hayek's "Ugly Betty" has demonstrated. That is what Cinema Puerto Rico offers," Lausell commented.
The biggest challenge, as with other budding industries around the world, is distribution. According to Riefkohl, this is where Cinema Puerto Rico comes to action. "Unbeknownst to many around the world, we have all these excellent filmmakers, some upcoming and some veterans in the field. We have a cultural diversity that sounds real to Latin Americans, Hispanics in the US, and Europeans. We also have the edge and savvy that comes from dealing with the Hollywood industry and international co-productions. Cinema Puerto Rico showcases our products at key industry markets around the world."
Below, please find some of the films in Cinema Puerto Rico's portfolio, which will be showcased at AFM. Additional information on these films can be found at
www.cinemapuertorico.info.
New Titles:
Manuela y Manuel, an official selection of the AFI Fest Latino Showcase. This is a comedy starred by Mexican Humberto Busto (Amores Perros) about the ordeals of two friends who pretend to be fiancés in order to justify an unexpected pregnancy before the girl's up-tight parents.
Maldeamores, starring Luis Guzmán and executive produced by Benicio del Toro, in which husband-wife directors Carlitos Ruiz and Mariam Perez present three separate stories dealing with the ironies of love.
Angel, from Puerto Rico's film veteran Jacobo Morales and produced by wife Blanca Eró, a political thriller, this is his first film in this genre.
El Cimarrón, a love story during the worst days of slavery in colonial times, by director Iván Darío Ortiz.
Casi Casi, by brothers Jaime and Tony Vallés. A comedy about teenage love sold directly to HBO last year.
El Clown, about a circus performer who reaches fame but with a high moral price.
Meteoro, a Brazilian-Puerto Rican production about an isolated community that turns into Utopia.
Isla Chatarra, a documentary film about the car phenomenon in Puerto Rico.
Carnivals of the Caribbean, a documentary about these popular festivals, their origins and similarities.
Desamores, a private detective has to solve a gross massacre amongst the rich and powerful.
Ladrones y Mentirosos, a drama about the impact of government corruption and drug dealing on a Puerto Rican family.
Agua con Sal, the story of a Cuban immigrant in Spain and the ordeals of being a working woman with illegal status.
In Production
Party Time, newcomer Juan Fernandez Paris' directorial debut about teenagers from different backgrounds mixed together in a dance contest in the 1980s.
Kabo y Platón, by Propaganda Films. Two teenage boys overcome extreme poverty and disenfranchisement to become rap music's next superstars.
Las Caras de Hano, film noire
La Mala, Co-production with Sspain.
In Development
Marina, a family film in English, which is the story of a mother trying to help her pre-teen deaf-mute daughter.
Viejos Negocios, which will probably be a co-production with the Dominican Republic and Argentina.
El Sueño de América, by Isla Films. A hotel maid from the Caribbean flees to the US in search of a dream, but her past follows her and menaces her life.
Lie with Me, a thriller, just recently awarded the financing by the Film Fund.
1954, a challenging look at the complexities of US contemporary foreign policy, focusing on the 1954 attack on Congress by Puerto Rican Nationalists.
Invencible, about a grandfather-grandson team in search of fortune through unorthodox ways.
Filiberto, a feature biographical documentary on Filiberto Ojeda Rios (1933-2005), the foremost contemporary symbol of Puerto Rico's struggle for independence from the US.
Rasgos, a contemporary noir thriller planned for a 2008 release.
For more information on Cinema Puerto Rico, please visit, www.cinemapuertorico.info.