SANTA BARBARA INTERNATIONAL FILM FESTIVAL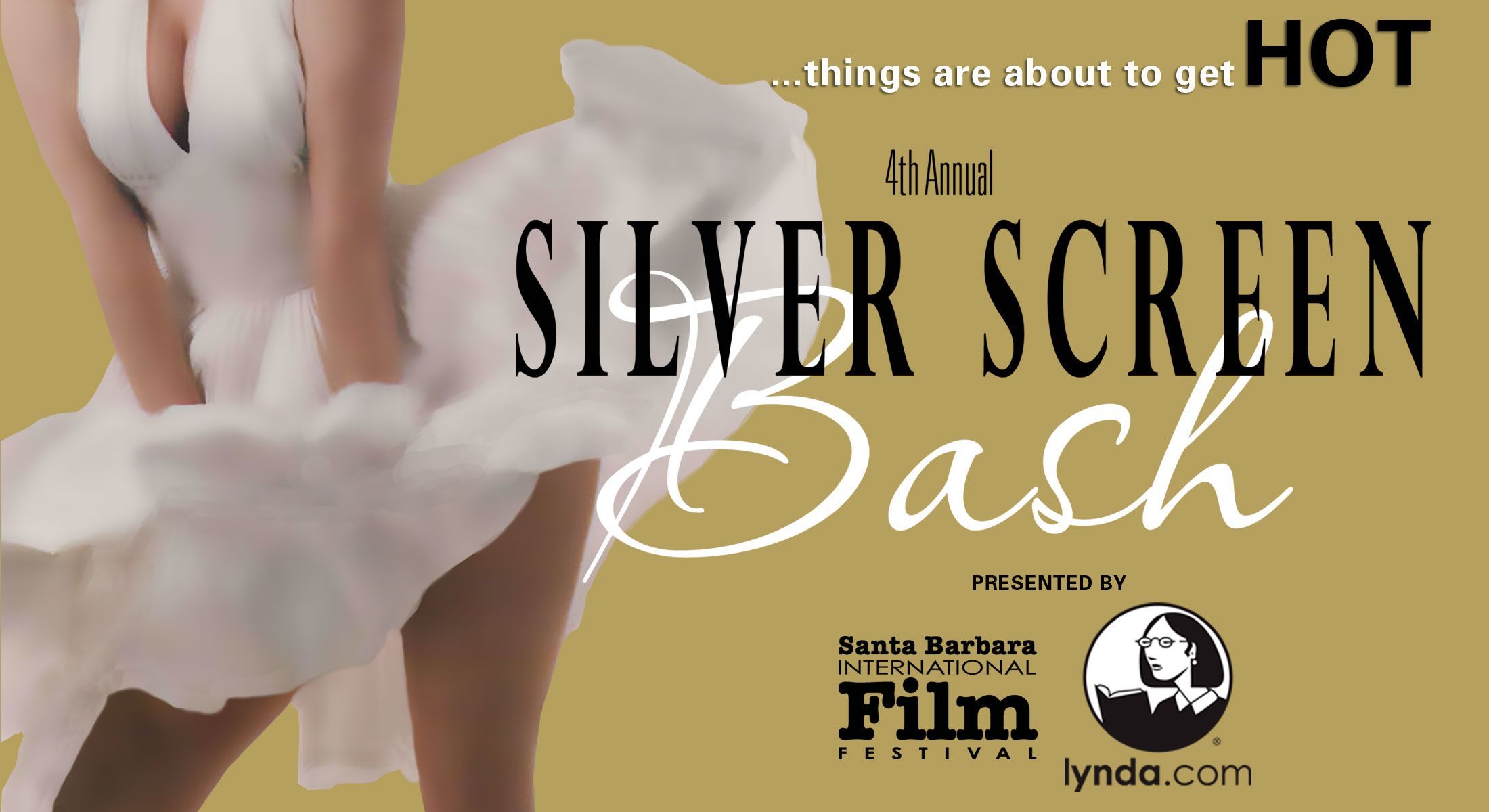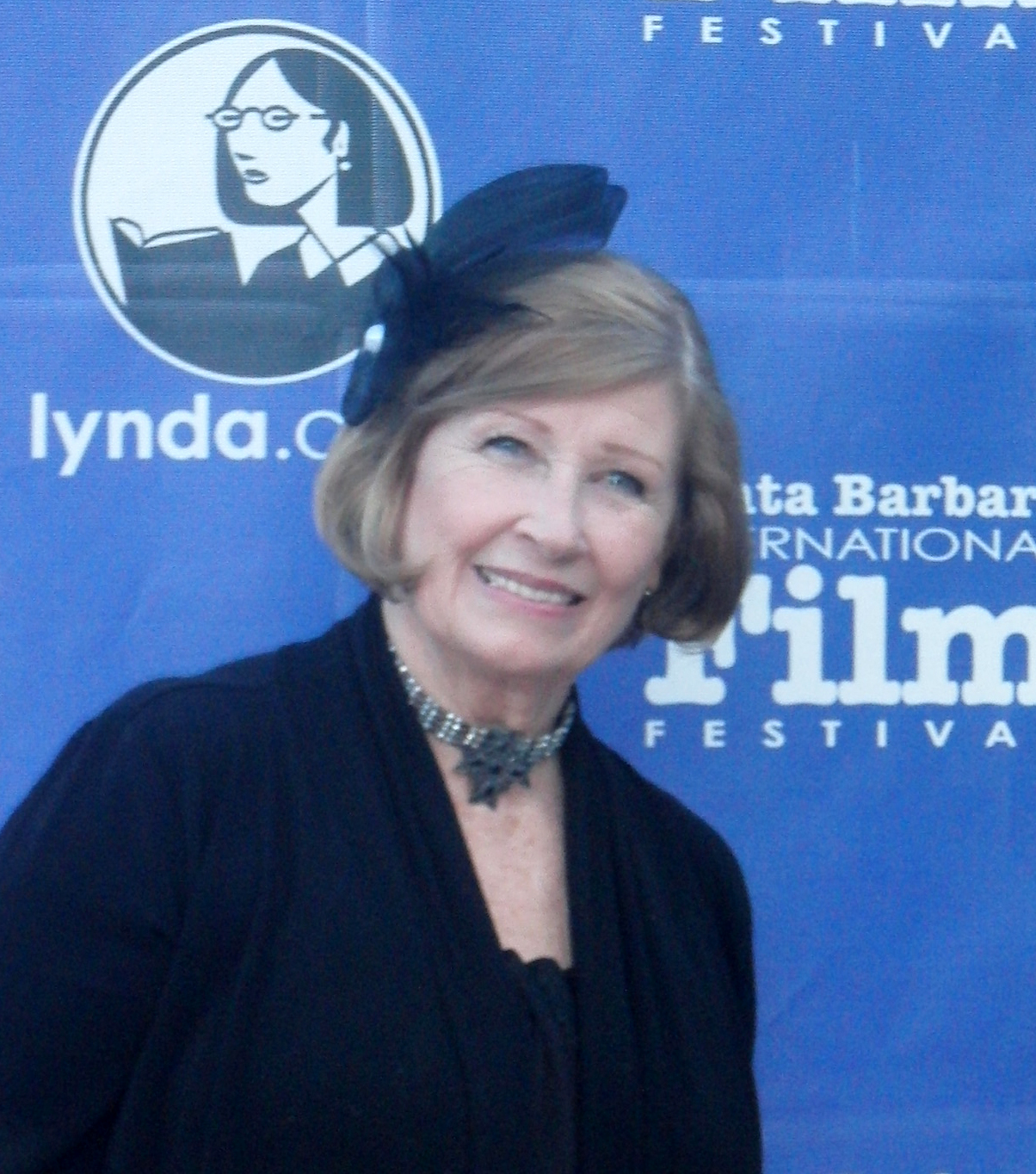 SBIFF 4TH SILVER SCREEN BASH A BLAST FROM THE PAST
Over 650 Guests Danced the Night Away
by Bonnie Carroll
It was another outstanding kick-off event for Roger Durling, SBIFF Executive Director, and his staff who greeted guests as they arrived to mingle with friends on the VIP Patio Lounge at the QAD before moving to the lower level for outstanding gourmet food bites, wine and cocktails.
The cocktail reception included wine, tequila, and beer tastings along with delicious appetizers provided by VIP cocktail reception partners (as of June 15): Melville Winery, Sweeney Canyon Vineyard, Summerland Winery, Pali Winery, Palmina Winery, Figueroa Mountain Brewery, Telegraph Brewing Company, Agave Avenue, Chocolate Maya, Le Crepe Shoppe, and more.
Al Reese, The Peter Clark Orchestra and DJ Fam provided great dance music, as guest perused the silent auction tables bidding on their favorite items to raise funds for the SBIFF free children's education and community outreach programs, Field Trip to the Movies, Apple Box Family Films, 10-10-10 Student Screenwriting and Filmmaking Competition, SBIFF College Intern Program, and 3rd Weekend. During the film festival over 12,250 children, students, and families participate in one of SBIFF's free programs.
For SBIFF schedules and ticket information visit: www.sbiff.org.
_________________________________________________________________________________________
THIS SEPTEMBER, TIME LIFE OPENS THE TV VAULT
FOR  THE LONG-AWAITED RETAIL RELEASE OF A
MUCH BELOVED, 25-TIME EMMY® AWARD-WINNING CLASSIC

THE CAROL BURNETT SHOW


Carol Burnett, Vicki Lawrence & Tim Conway
headed to NYC in September
 
Available in Four Different Configurations –
From the 6-DVD Set CAROL'S FAVORITES to the 22-DVD Collector's Set,
THE CAROL BURNETT SHOW: THE ULTIMATE COLLECTION –
All Releases Feature Original, Uncut Broadcast Masters
and Episodes Personally Selected by Burnett Herself! 

All Configurations Also Contains Hours of Stunning,
Specially-Produced Bonus Features Including All-New Interviews
with Burnett and Co-Stars Tim Conway, Vicki Lawrence and Lyle Waggoner,
Never-Before-Seen Interviews, Featurettes,
Rare Guest Star Appearances and Much More!
AVAILABLE ON DVD SEPTEMBER 25 

Time Life – the home of classic TV, including GET SMART, THE DEAN MARTIN VARIETY SHOW, THE SIX MILLION DOLLAR MAN and THE SMOTHERS BROTHERS COMEDY HOUR – will release on DVD one of the most beloved and acclaimed series in the history of television -- THE CAROL BURNETT SHOW.  The series, considered by many to be the greatest comedy-variety show ever produced, will be made available in several DVD configurations beginning September 25th, featuring episodes hand-selected by Carol Burnett.  Time Life's release of THE CAROL BURNETT SHOW marks the first time the show has been available in retail stores.  "It will be wonderful to see DVD's of my show in stores…" said Burnett.


THE CAROL BURNETT SHOW debuted on CBS in 1967 and ran for 11 years, receiving 25 Emmy Awards and five Golden Globes, making it one of the most honored shows in television history, and . TIME Magazine named THE CAROL BURNETT SHOW one of the "100 Best Television Shows of all Time".  And to commemorate one of televisions' all-time-great comedy shows, Time Life's initial release of THE CAROL BURNETT SHOW will come in four different configurations:

THE CAROL BURNETT SHOW—CAROL'S FAVORITES:  A 6-DVD set boasting 17 complete, unedited episodes featuring the most popular and hilarious sketches and characters from the long-running series.  Included:  Starlet O'Hara in "Went with the Wind", The Family, Tudball & Wiggins, The Oldest Man and additional movie parodies. Also featured in this jam-packed set are guest appearances by Carl Reiner, Steve Martin, Betty White, George Carlin, Shirley MacLaine, The Jackson 5, and many more.
THE BEST OF THE CAROL BURNETT SHOW:  2-DVD set with 7 all-time classic episodes chosen by Carol Burnett.
THE BEST OF THE CAROL BURNETT SHOW:  Single-DVD with "Went with the Wind," classic sketches of The Family, Tudball & Wiggins, and others.
The aforementioned configurations will each feature detailed and generous bonus features, specially produced for this historic series release, including:
A laugh-filled roundtable discussion with Carol Burnett, Tim Conway, Vicki Lawrence and Lyle Waggoner, reminiscing about 11 years of fun and entertainment they created.
A personal tribute from the cast honoring the much-beloved fellow cast member Harvey Korman.
Multiple featurettes on the history of the show, the genesis of key characters and sketches, Carol's fans, and the influence Carol and the show have had on several generations of comedians and television hosts.
New and exclusive interviews with fellow entertainers and guests on the show, including Carl Reiner, Ken Berry, Betty White, Jane Lynch, Amy Poehler, Jerry Lewis,  and others.
And, for the true Burnett aficionado, Time Life will be releasing THE CAROL BURNETT SHOW ULTIMATE COLLECTION, a remarkable, overstuffed 22-DVD boxed set.  This incredible and unprecedented package housed in a collectible box featuring a replica curtain from the show opening contains 50 hand-picked episodes and more than TWENTY hours of new, never-before-seen bonus features.  Along with an exclusive 20-page memory book, bonuses include three episodes from The Garry Moore Show where Carol got her start, including the "Supergirl" episode, where Carol did her Tarzan yell for the first time on television; rare sketches from the first five seasons of The Carol Burnett Show, not seen anywhere in over 40 years with guest appearances by Lucille Ball, Jerry Lewis, Bing Crosby and Bob Hope; and a raucous 3-part Cast Reunion with Carol, Vicki Lawrence, Tim Conway and Lyle Waggoner.  Recently uncovered and added are a 90-minute, rarely-seen emotional and revealing interview with Harvey Korman and Conway at the Academy of Television Arts & Sciences in Los Angeles, as well as a separate 90-minute solo interview by Korman at the Museum of TV and Radio.  THE ULTIMATE COLLECTION will be available exclusively at WWW.CAROLONDVD.COM, and will begin to ship the week of August 6.

---