TINSELTOWN TIDBITS  .  .  .
For November Updates Visit www.sbiff.org
____________________________________________________________________

WILLEM DAFOE TO RECEIVE CINEMA VANGUARD AWARD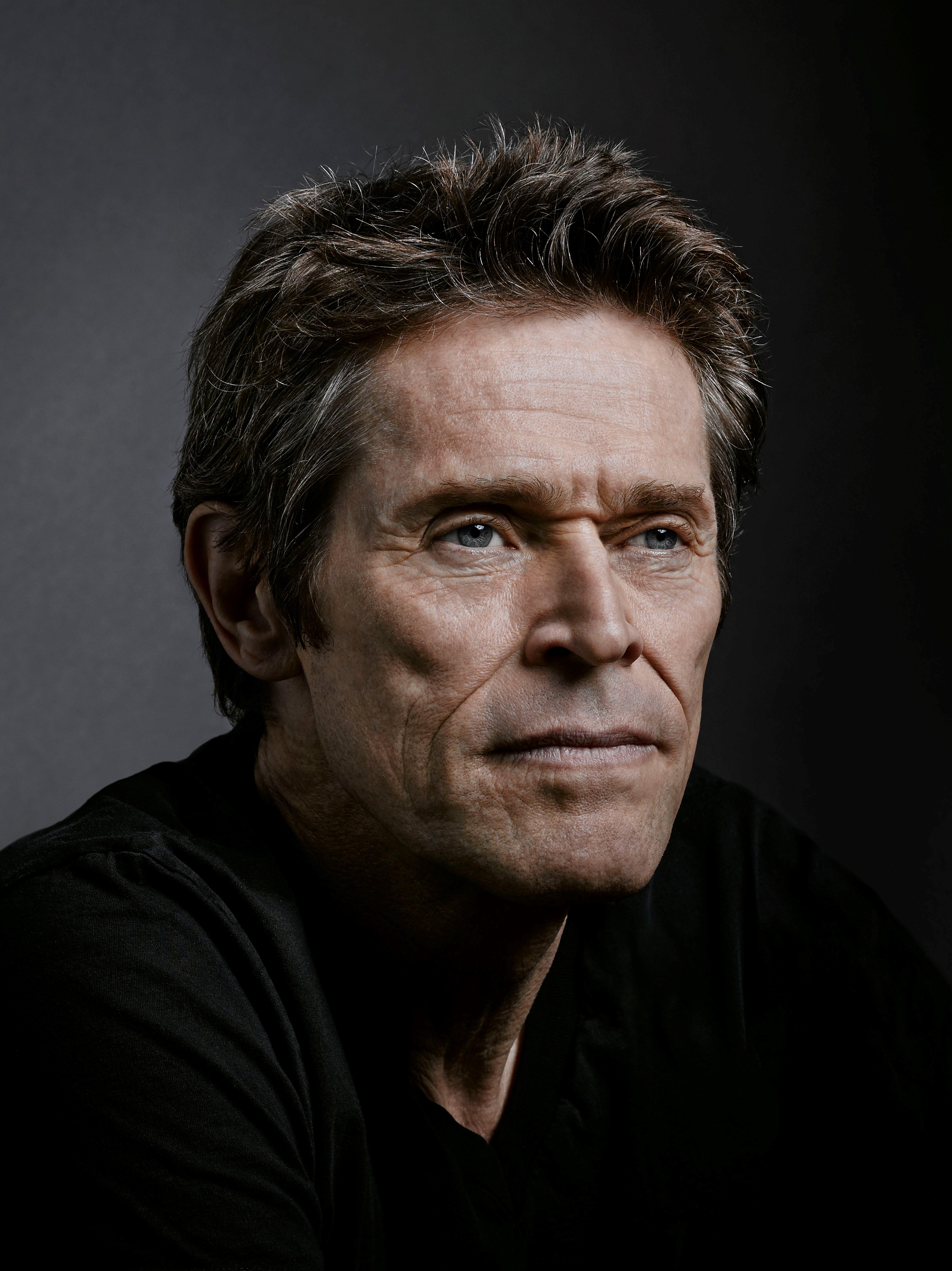 AT THE 33RD ANNUAL SANTA BARBARA INTERNATIONAL FILM FESTIVAL
The Santa Barbara International Film Festival announced today that Willem Dafoe will be honored with the 2018 Cinema Vanguard Award at the 33rd edition of the Fest, which runs from January 31st to February 10th, 2018. The actor will be celebrated for his remarkable role in Sean Baker's The Florida Project, an A24 release, which opened in October to critical acclaim. The Tribute will take place on Thursday, February 1st at the historic Arlington Theatre.
"Willem Dafoe has brought countless unforgettable characters to the big screen," stated SBIFF Executive Director Roger Durling. "His role in The Florida Project perfectly embodies his talent and imagination. It is an honor to celebrate his work with the Cinema Vanguard Award."
The Cinema Vanguard Award was created in recognition of actors who have forged their own path - taking artistic risks and making a significant and unique contribution to film. Previous honorees include Casey Affleck and Michelle Williams, Rooney Mara, Eddie Redmayne and Felicity Jones, Martin Scorsese and Leonardo DiCaprio, Amy Adams, Jean Dujardin and Bérénice Bejo, Nicole Kidman, Christoph Waltz, Vera Farmiga, Stanley Tucci, Peter Sarsgaard, Kristin Scott Thomas, and Ryan Gosling.
The Florida Project follows precocious 6-year-old Moonee as she courts mischief and adventure with her ragtag playmates and bonds with her rebellious but caring mother, all while living in the shadows of Disney World.
The 33rd annual Santa Barbara International Film Festival will take place from Wednesday, January 31st through Saturday, February 10th.
For more information, and to purchase tickets, festival passes and packages, please visit www.sbiff.org.
____________________________________________________________
LA FILM FESTIVAL MOVES TO FALL
 SEPTEMBER 20-28, 2018 AT ARCLIGHT CINEMAS
 Withoutabox is New Official Submission Service;
Entries Accepted Beginning January 1
 Today Film Independent announced new dates for the LA Film Festival and a multi-year partnership with ArcLight Cinemas. The Festival, previously held in June, will now take place in late September starting in 2018. Submissions for the 24th edition of the Festival will open January 1, 2018, exclusively on Withoutabox, as part of a new multi-year collaboration.
 "The secret to dramatically changing something is to change it," said Jennifer Cochis, LA Film Festival Director. "My passion for this Festival is unwavering and the time for an evolution has come. Film Independent is so proud of the work we've done in showcasing new American and international cinema that embraces diversity, innovation and unique perspectives, but the fact is that summer is a challenging time for artist driven films, and fall is where we clearly belong. This shift in our dates is an important step in enacting my aim to further develop the LA Film Festival, I sincerely look forward to better serving filmmakers, film lovers, the city and the industry in the fall of 2018 and beyond."
 "We are proud to be the home of the LA Film Festival. The festival has been a staple for filmmakers and cinephiles in Los Angeles," said Gretchen McCourt, Executive Vice President at ArcLight Cinemas. "LA is an entertainment mecca and has been home to ArcLight for over 15 years. It is partnerships like this that continue to make our programming unique. We couldn't be more thrilled to be with them on this journey."
 "Great festivals need great partners, and we couldn't be happier to be entering a multi-year collaboration with ArcLight Cinema and Withoutabox," said Film Independent President Josh Welsh. "LA audiences know and love the ArcLight experience, and as our submissions continue to grow, Withoutabox is the ideal service for us to accept and evaluate submissions from filmmakers all over the world." 
 Creators can submit their work to the LA Film Festival for consideration beginning on January 1, 2018 exclusively on Withoutabox.
_____________________________________________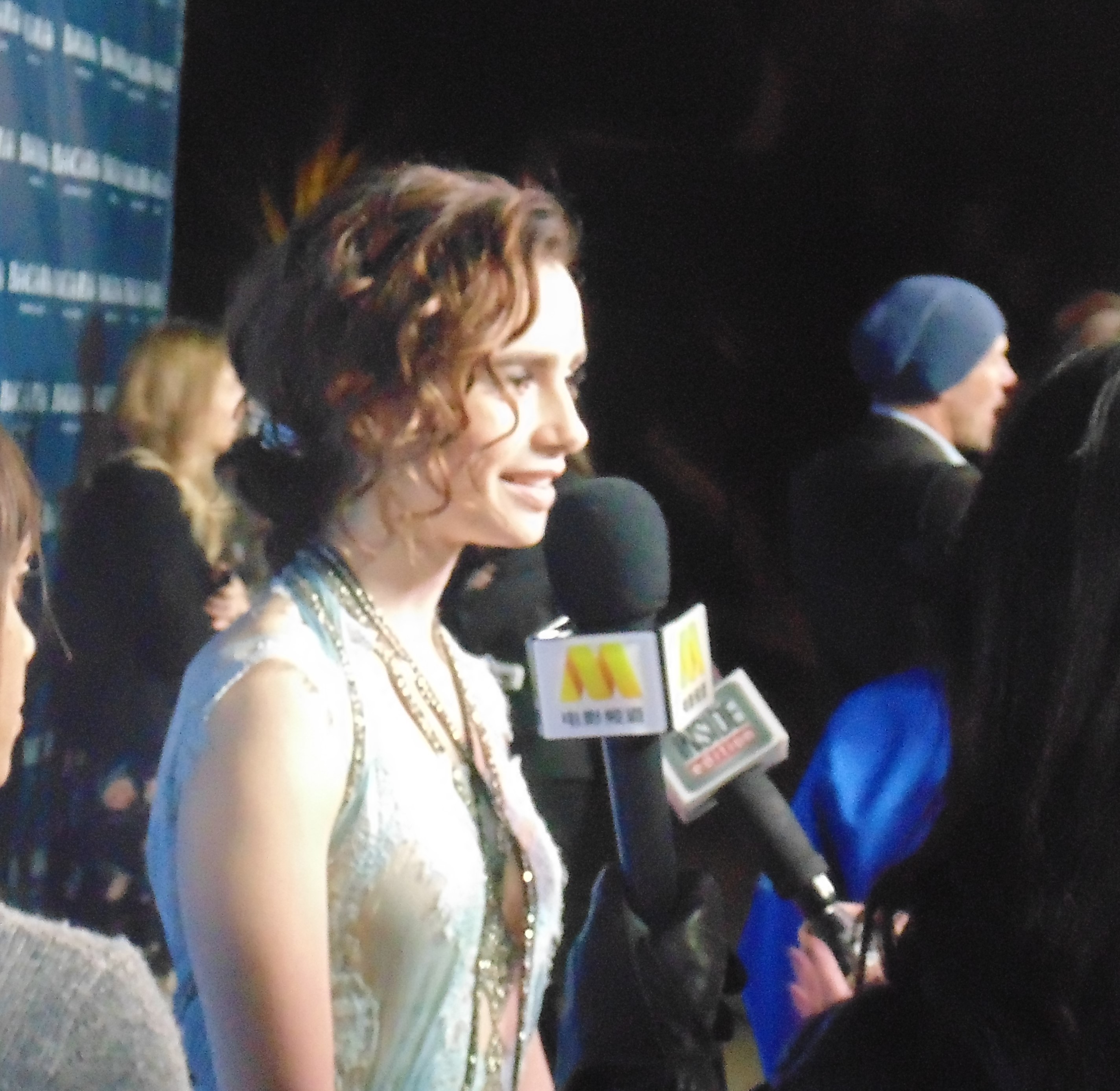 Lily Collins SBIFF Kirk Douglas Awards 2016 (Photo Bonnie Carroll)
 LILY COLLINS AND TESSA THOMPSON TO CO-HOST
FILM INDEPENDENT SPIRIT AWARDS PRESS CONFERENCE

Nominations will be announced November 21, 2017

Awards Broadcast Live Exclusively on IFC
Saturday, March 3 at 2:00 pm PT / 5:00 pm ET
 Film Independent announced today that Lily Collins (To The Bone, Rules Don't Apply, Okja) and Tessa Thompson (Dear White People, Creed, Thor: Ragnarok) will co-host the press conference announcing the nominees for the 33rd edition of the Spirit Awards on Tuesday, November 21, at the Jeremy Hotel in West Hollywood. The Awards show will be held on Saturday, March 3, 2018 and will premiere exclusively on IFC. Nominations will be posted on spiritawards.com following the press conference.
The show, which will be held in a tent on the beach in Santa Monica, will be executive produced and directed by Joel Gallen of Tenth Planet Productions for the fourth consecutive year. Shawn Davis returns as producer for his 16th year and Danielle Federico and Andrew Schaff also return as co-producers.
The Film Independent Spirit Awards include the following categories: Best Feature, Best First Feature, Best Screenplay, Best First Screenplay, Best Director, John Cassavetes Award (given to the best feature made for a budget under $500,000), Best Male Lead, Best Female Lead, Best Supporting Male, Best Supporting Female, Best Cinematography, Best Editing, Best International Film and Best Documentary. This year marks the inaugural year of the Bonnie Award, funded by American Airlines. The Bonnie Award will recognize a talented, mid-career female director. Other grants for emerging filmmakers include the Jeep Truer Than Fiction Award, funded by the Jeep brand; the Kiehl's Someone to Watch Award, funded by Kiehl's Since 1851; and the Piaget Producers Award, funded by Piaget.
For information on how to become a sponsor of the Spirit Awards, please contact Albina Oks, Director of Corporate Sponsorship, aoks@filmindependent.org or 310 432 1252. To learn more about attending the Spirit Awards, please contact Jennifer Murby, Associate Director of Institutional Giving, jmurby@filmindependent.org or 310 432 1253. 
 ABOUT THE FILM INDEPENDENT SPIRIT AWARDS
Now in its 33rd year, the Film Independent Spirit Awards is an annual celebration honoring artist-driven films made with an economy of means by filmmakers whose films embody independence and originality. The Spirit Awards recognizes the achievements of American independent filmmakers and promotes the finest independent films of the year to a wider audience.
The Film Independent Spirit Awards are sponsored by Premier Sponsors American Airlines, IFC and the Jeep brand, as well as Principal Sponsors AT&T and Piaget. FIJI Water is the Official Water. WireImage is the Official Photographer.  
ABOUT FILM INDEPENDENT
Film Independent is a nonprofit arts organization that champions independent visual storytelling and supports a community of artists who embody diversity, innovation and uniqueness of vision. Film Independent helps filmmakers make their movies, builds an audience for their projects, and works to diversify the film industry. Film Independent's Board of Directors, filmmakers, staff and constituents is comprised of an inclusive community of individuals across ability, age, ethnicity, gender, race and sexual orientation. Anyone passionate about film can become a Member, whether you are a filmmaker, industry professional or a film lover.
 In addition to producing the Spirit Awards, Film Independent produces the LA Film Festival and Film Independent at LACMA Film Series, a year-round, weekly program that offers unique cinematic experiences for the Los Angeles creative community and the general public.
 With over 250 annual screenings and events, Film Independent provides access to a network of like-minded artists who are driving creativity in the film industry. Film Independent's Artist Development program offers free Labs for selected writers, directors, producers and documentary filmmakers and presents year- round networking opportunities. Project Involve is Film Independent's signature program dedicated to fostering the careers of talented filmmakers from communities traditionally underrepresented in the film industry.
For more information or to become a Member, visit filmindependent.org.
About IFC
IFC is the home of offbeat, unexpected comedies. Original series Portlandia, Stan Against Evil, Documentary Now! and Brockmire air alongside fan-favorite movies and comedic cult TV shows. IFC is owned and operated by AMC Networks Inc., and available across multiple platforms. IFC is Always On, Slightly Off.
____________________________________________
Our annual ceremony in Scotland honours the very best talent in the film, games and television produced in the country over the past year, and will take place at the Radisson Blu Hotel, Glasgow, on 5 November.
T2 Trainspotting 
leads the way with a total of five nominations, including three for actors Ewen Bremner, Robert Carlyle and Ewan McGregor, followed by
In Plain Sight and
The Replacement
 with three nominations each. Two Outstanding Contribution awards will be presented at the ceremony next month.  
Find out who's been nominated this year
______________________________________________________________________
---