BROADWAY/L.A. ANNOUNCES
2011-2012 SEASON
SIX LOS ANGELES PREMIERES, INCLUDING THE LAST TWO SHOWS TO WIN THE TONY® AWARD FOR BEST MUSICAL
PLUS THE PANTAGES RETURN OF THE MOST
"POPULAR" BROADWAY MUSICAL IN L.A. HISTORY
NEW THIS YEAR!   LOWEST TICKET PRICES AVAILABLE

ON PANTAGES' MAIN FLOOR ORCHESTRA LEVEL
Broadway/L.A. announces the lineup for its 2011-2012 PANTAGES SEASON, a seven-show package that includes six Los Angeles premieres of recent Broadway productions - COME FLY AWAY, BILLY ELLIOT THE MUSICAL, THE ADDAMS FAMILY, MILLION DOLLAR QUARTET, LA CAGE AUX FOLLES and MEMPHIS - and the return of the most successful show in Pantages Theatre's history, WICKED.  In addition, the Pantages will host return engagements of RIVERDANCE and MAMMA MIA! as optional add-ons to Season Ticket Packages.
Season Ticket Holders lock in the best seats at the best prices, and they enjoy a host of benefits not available to the general public, such as lost ticket insurance and any-time-any-reason exchange.  Season Ticket Holders have 24/7 account access through a custom website that provides the ability to check performance dates and seating locations, update account information, secure additional priority seats, and make payments online with a few simple clicks.
Season Tickets Packages may be reserved beginning today at www.BroadwayLA.org.  Best seats will be reserved by those who order earliest, although actual seat locations will not be assigned until a later date, after completion of renewals of existing Season Ticket Holders.  To purchase by phone, please call Season Ticket Services toll-free 866-755-BWAY(2929). 
This season, the Pantages Theatre has re-organized pricing sections, with all 5 price levels now available on the main floor Orchestra Level.  (Previously, the lowest two ticket prices were only available in the Rear Mezzanine.)  Orchestra level Season Ticket packages begin at just $236 for all seven shows!
Once again this season, Broadway/L.A. is proud to offer the discriminating theatre patron the ultimate theatrical package, offering VIP service, prestige, privileges and convenience.  A limited number of positions are available in The President's Club®, which provides members four priority seats to our seven-show season -- priority seat access to all Nederlander theatres worldwide, the ability to purchase extra "house seats" to all Broadway/L.A. shows, free parking for all season productions, access to theatre VIP Suite for members, and invitations to any opening night parties during the season.  To find out more about becoming a member, please visit www.BroadwayLA.org/PrezClub, or call Jeff Loeb at 323-468-1732.
Broadway/L.A. is the Los Angeles theatrical division of The Nederlander Organization, owner of the Pantages Theatre in Hollywood.  The Nederlander Organization also owns or operates nine theatres on Broadway, three theatres on the West End in London, and operates Broadway Seasons in several other U.S. cities.
* * * * * * * * * *

---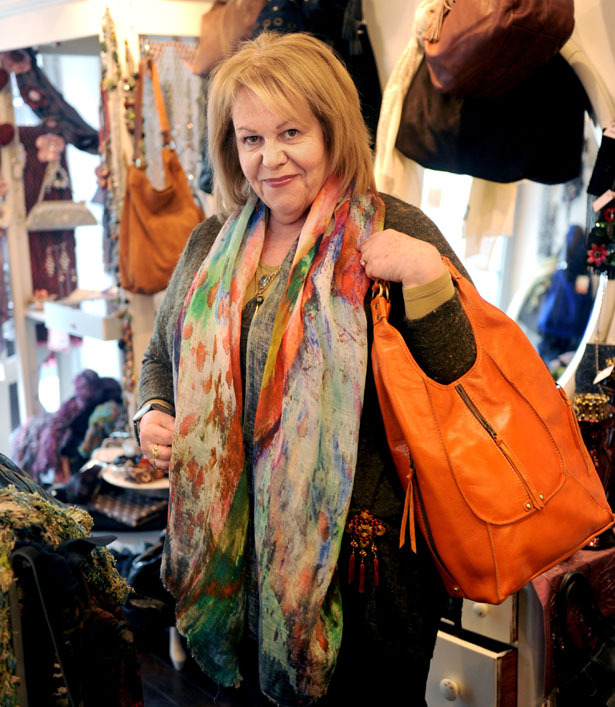 SEX PIES AND A FEW WHITE LIES
Lone Woman-And-A-Half, Mostly True Story
Written by and starring Monica Parker
Directed by Pam Brighton
Canadian Writer/Actress Monica Parker and Director Pam Brighton packed the house at Center Stage Theatre on a very rainy night in Santa Barbara for the performance of "Sex, Pies & A Few White Lies" a one woman show.  Parker, who has a great handle on accents, took us on a fun filled journey through the happy and sad moments of her life as a fat lady.
Members of the audience, including myself laughed through her experiences relating to her cherished and not so cherished memories of Canadians, an English step-dad, Beverly Hills agents and the unsuspected encounter with her future husband in Italy. Parker is charming and her story telling abilities are superb. Her subject matter that is familiar to all of us, was handled with stark candor that played out to an audience of outrageous laughter. The writing was creative, witty and very entertaining with a final message we all need to hear again and again … we are perfectly OK just as we are.
There was a standing ovation, and as I was leaving the theatre the best remark I heard was from Montecito Journal columnist Richard Mineards who chuckled "if you want a hot-flaming body you should get cremated".
My congratulations to Parker for her honest and entertaining writing and for a memorable performance, and Brighton on an outstanding directing job. For additional information contact monicaparker@att.net.   BC
---
Live Oak Music Festival Announces 2011 Entertainment Line-Up
Annual music and camping event offers summer fun for entire family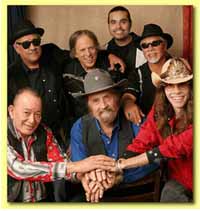 With more than 16 acts that represent musical genres ranging from folk, bluegrass and gospel to Tex-Mex, boogie-woogie and jazz, the 23rd annual Live Oak Music Festival will once again showcase some of the finest musicians in the world.  The event takes place Fathers' Day weekend, Friday-Sunday, June 17-19 in the hills near Santa Barbara.  Some of the notable talent featured at this year's Festival includes:
·               Headlining the Festival on Sunday at 8:45 pm, Mavis Staples is a Rock and Roll Hall of Famer, a Grammy Lifetime Achievement Award winner, and a National Heritage Fellowship Award recipient. Rolling Stone Magazine called her one of the greatest singers of all time and her most recent album, You Are Not Alone, just won a Grammy for Best Americana Album. You Are Not Alone caps an incredible decade for Mavis Staples, a resurgence that saw her receive Grammy nominations in the blues, gospel, folk, and pop categories.
·               Ultimate Tex-Mex super group, the Texas Tornados are back!  The Tornados' fusion of country, rock & roll, Mexican folk, R&B, polka, and various forms of roots music will rock Live Oak's Main Stage on Saturday at 8:45 pm. Band members Augie Meyers and five-time Grammy winner Flaco Jimenez have reunited and teamed up with Shawn Sahm (son of the late Doug Sahm) and all of their original backing musicians to produce a new album,¡Está Bueno!, named one of the Americana Music Association's Top 100 Albums for 2010.
·               The Wailin' Jennys, described by Sing Out! Magazine as "one of the most dynamic contemporary folk groups of the 21st century," will transport audiences when they perform on Sunday at 6:45 pm.  Hailing from Canada, where they won the 2005 Juno Award for Roots & Traditional Album of the Year, the trio of Nicky Mehta, Ruth Moody and Heather Masse have knocked the socks off of the folk music world with their unique blend of Americana, pop and traditional folk.
·               Grammy-winning singer Mollie O'Brien and guitarist Rich Moore take the main stage Saturday at 11:20 am. Their new album Saints and Sinners, with sounds of ragtime, jazzy blues, Dixieland, tango and saloon cabaret is the definition of Americana music. "Mollie O'Brien and Rich Moore are two national musical treasures," says legendary roots rocker Dave Alvin. "They are truly among the best out there keeping American music alive and vital." Celebrated songwriter Darrell Scott calls Saints & Sinners a "sure and honest recording of Saturday nights and Sunday mornings that runs as deep as family."
·               Sierra Hull exhibits a musical sophistication well beyond her nineteen years, and will perform with her band Highway 111 on Friday at 5:30 pm. Ms. Hull began playing mandolin at eight years old and quickly became recognized on the national festival scene for her fluid, inventive picking - winning several mandolin and guitar championships in the process. With the 2011 release of her fifth album, Daybreak, Sierra Hull is quickly emerging as a leader of the next generation of bluegrass's few full-fledged virtuosic musicians.
For a complete line up of acts please visit: http://www.liveoakfest.org/pp/lineup.shtml
A great way to kick off summer, the Live Oak Music Festival is a three-day concert and camping event held every year on Fathers' Day weekend. Nestled under the oak trees of the beautiful Santa Ynez Valley, Live Oak features music and activities for the entire family, including children's programs and activities, an artwalk, arts & crafts booths, and a tent where Live Oak merchandise can be purchased.
Tickets for the festival are now available and 100% of festival proceeds benefit KCBX Public Radio, which serves San Luis Obispo and Santa Barbara Counties. 2011 Live Oak Music Festival tickets, the up-to-date entertainment line-up, and complete festival information are available at www.liveoakfest.org or by calling 805-781-3030.
---
JAMES CAMERON AND VINCE PACE TO DELIVER
2011 NAB SHOW OPENING KEYNOTE ADDRESS

Washington, DC --Filmmaker James Cameron and acclaimed cinematographer and CEO of PACE, Vince Pace, will deliver the opening keynote address on Monday, April 11 at the 2011 NAB Show in Las Vegas. Cameron, the creative force behind the two highest grossing motion pictures of all time, and Pace, a world-renowned visual effects visionary and 3D innovator, will discuss recent developments and innovations in 3D technology and storytelling and future implications for the entertainment industry at large.

James Cameron's films have blazed new trails in visual effects and set numerous performance records both domestically and abroad. His films have earned numerous nominations and awards from a variety of organizations, including "Titanic's" 14 Academy Award nominations (a record) and 11 Oscars (the most any movie has received), which included Cameron's wins for Best Picture, Best Direction and Best Editing. "Avatar" won Golden Globes for Best Director and Best Picture, and won three of the nine Academy Awards for which it was nominated. "Avatar's" astonishing cinematography and success is the result of a collaboration between director James Cameron and cinematographer Vince Pace.

Individually and collectively, James Cameron, Vince Pace and FUSION 3D have captured some of the world's most captivating images and productions of our time including "Avatar," "Tron: Legacy," "Aliens of the Deep," "Ghosts of the Abyss," "Titanic," "The Abyss," "Expedition: Bismark" and "U2 3D." Over a decade ago, Cameron, Pace and President of PACE, Patrick Campbell, shared a desire to revolutionize the entertainment experience. Together, they developed innovative technology for the most advanced stereoscopic acquisition system ever created, known as FUSION 3D. FUSION 3D is now the most utilized, creative and proven 3D and workflow system available today. Cameron/Pace's technology and innovation has resulted in over $4.6 billion in box office receipts and major 3D benchmarks recognized within the industry, including the epic action adventure, "Avatar."

About the NAB Show
The NAB Show, held annually in Las Vegas, is the world's largest electronic media show covering filmed entertainment and the development, management and delivery of content across all mediums. With nearly 90,000 attendees from 151 countries and more than 1,500 exhibitors, the NAB Show is the ultimate marketplace for digital media and entertainment. From creation to consumption, across multiple platforms and countless nationalities, the NAB Show is home to the solutions that transcend traditional broadcasting and embrace content delivery to new screens in new ways. Complete details are available at www.nabshow.com.


---
HOLLYWOOD STORIES BY Stephen Schochet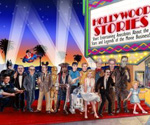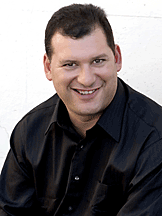 Hollywood Tour Guide Presents Impressions of Old and New Hollywood in his new book Hollywood Stories. Visit: www.hollywoodstories.com.
---

Thursday, April 7   12:00 p.m.  $12-$25  18 & Up
---
SANTA CRUZ FILM FESTIVAL
2011 Kick Off Extravaganza, April 9th
Join us Saturday, April 9th for our 2011 SCFF Kick Off Extravaganza. Celebrate a Night of Old Hollywood Glamour, and ring in the Festival season in style!
Santa Cruz Film Festival
10th Anniversary - 10 Days of Films
May 5-14, 2011
In May 2011, the Festival celebrates its 10th Anniversary with 10 days of films, events, panels and parties. Join us as we honor the new work of local, national, and international filmmakers.
Scheduled events:
Kick Off Extravaganza
April 9, 2011 at the Top of the Ritt in downtown Santa Cruz. Celebrate the Glamour of Old Hollywood and kick off the Film Festival season in style. Festival programming unveiled, benefit auction to support the organization, champagne at the door. Don't miss this event! Details here.
Opening Night Party
May 5, 2011 at the Museum of Art and History at the McPhereson Center (MAH). This opening gala will take place after the first night of film at Santa Cruz' historic Del Mar Theater. Meet and greet filmmakers, organizers, and fellow film enthusiasts.
Events Throughout the Festival
Educational Panels
Filmmakers in Attendance, Q & A's, Workshops
Live Music and Performance
Renegade Film Contests and Events
Parties
Keep updated on scheduling and special promotions through our facebook and twitter pages!
---