SPA BABY SECRETS   .   .   .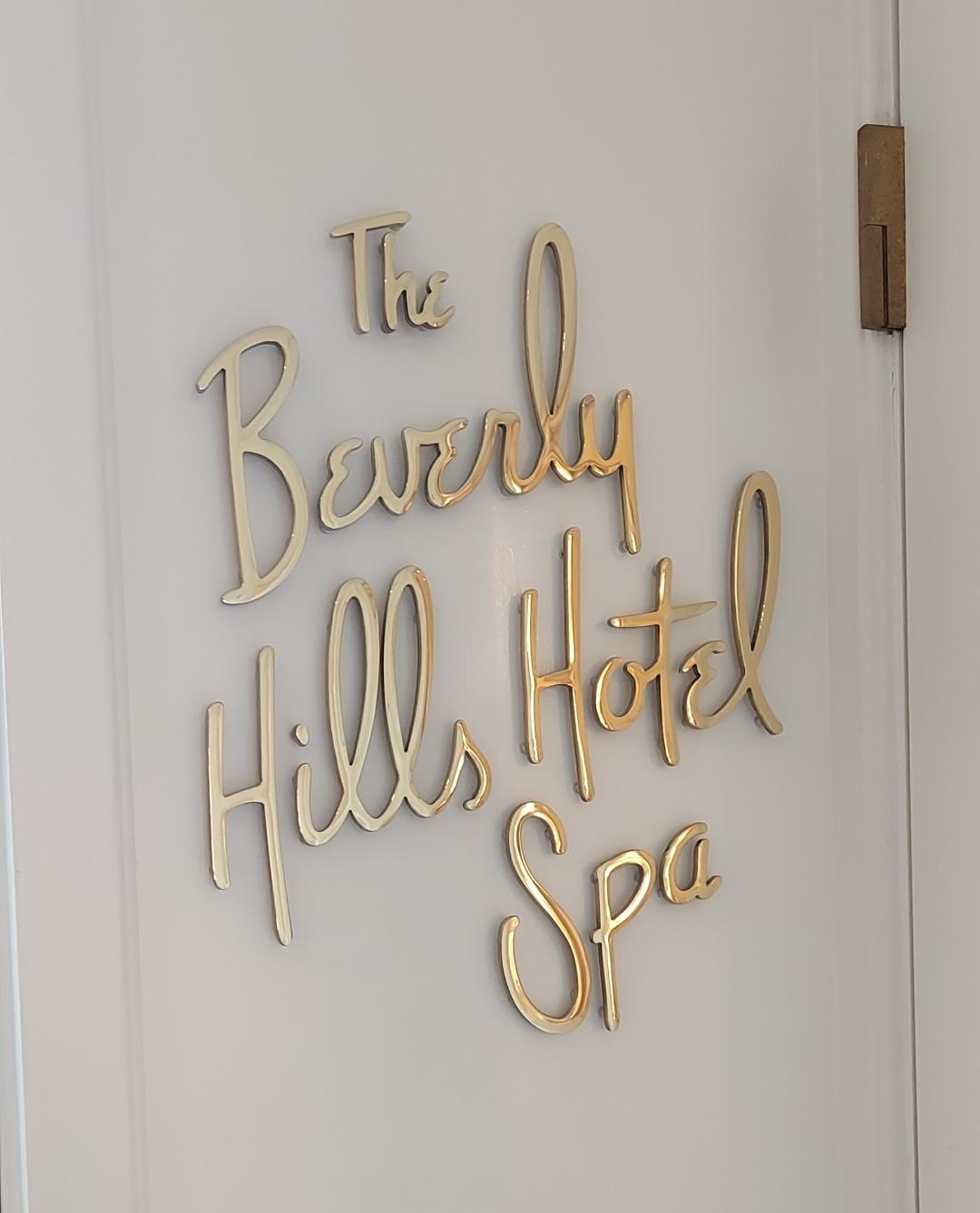 Spa to the Stars
FABULOUS NEW BEGINNING AT BEVERLY HILLS SPA
by Bonnie Carroll
It's a new era, after months of careful restoration, this beautiful spa is unveiled with a vision to create an oasis within an oasis, designer Alexandra Champalimaud creat4ed a serene, elegant spa inspired by the flora and fauna of California. This beautiful nature theme runs throughout the secret space. Banana bespoke leaf wallcoverings to shades of deep blue inspired by precious lapis lazuli.
This spa has always been a favorite of mine, especially when I was living a few blocks away, but over the years it just keeps getting better. Unlike the busy reception desks at most spas, this one is hidden from the public space to accommodate arrival and departure in complete privacy. Upon arrival guests are whisked away to the private guest lounge before a treatment.
The new design and color transformation of the spa is lovely, easy on all the senses, and a perfect get-a-way to renew. The facials are outstanding and nail care is thorough and affords the perfect touch.
Therapists here provide guests with balance, relaxation and harmony, to ensure restorative experiences, ranging from traditional Ayurveda to quantum flower energy focus which enables you to completely forget the outside world during your visit. BBS treatments could be considered worldly and include tried and true favorites like Swedish and deep tissue massage but many new treatments from around the world.
UMA Oil Ayurvedic Bliss
Experience nirvana with this Ayurvedic inspired body treatment with UMA Oils from India. This blissful experience begins with an ancient traditional dry brushing throughout the body to exfoliate and stimulate the lymphatic system. Once the ancient experience is completed, Absolute Anti-Aging Body Scrub made up of coconut sugar, rice powder, orange peel powder, honey, and neem is gently applied to your skin to enhance the exfoliation treatment. A luxurious application of Absolute Anti-Aging Body Balm infused with moringa, pomegranate, grapefruit, ashwagandha and the uplifting notes of neroli, jasmine, and sandalwood leaves your soft skin hydrated, deeply relaxed and smelling of paradise.
Pink Himalayan Salt Stone Massage
Relax and Unwind with a warm Pink Himalayan salt stone massage. Known as the purest salt on the planet this mineral stone has anti-inflammatory properties that naturally soothe sore muscles while also purifying the skin through the 84 trace elements found in this powerful mineral.
Leef Wellness Massage
Experience total body wellness with our soothing cannabidiol Leef Revive balm to soothe your aching muscles and joints. Perfect for the athlete or traveler with tired legs.
Phia Aromatherapy Massage
Discover your unique Signature Energy Frequency and experience a bioenergetics aromatherapy massage unlike any other. A customized blend of all-natural botanicals formulated to amplify your frequency are utilized in this soothing massage that will leave you with a feeling of deep relaxation.
The facial and unique body treatments are quite amazing as well and attract a bevy of busy locals, celebrities on the run and couples who enjoy sharing a bliss experience.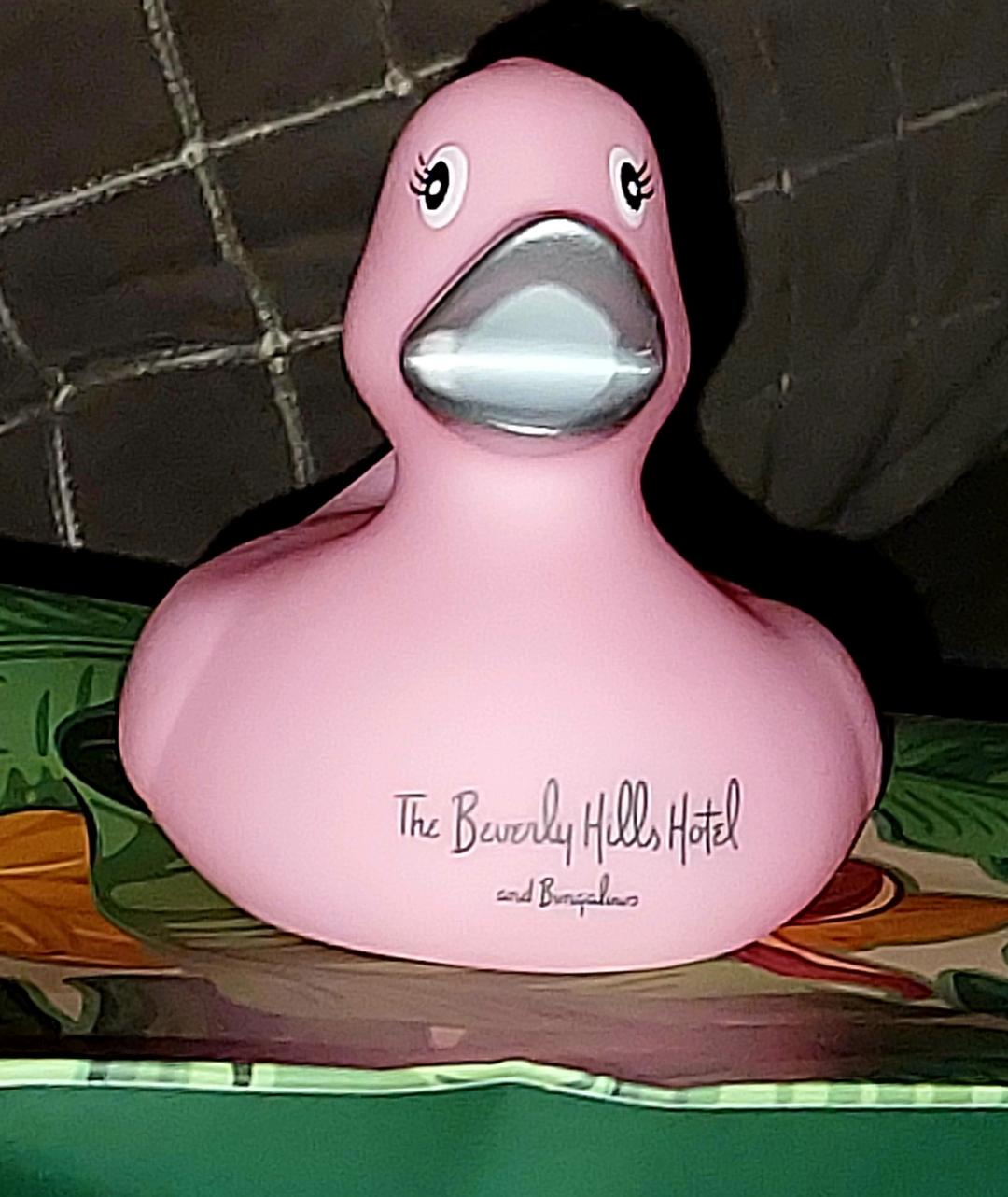 It's nice to feel completely gorgeous in this historic house of bliss!
The Beverly Hills Hotel
9641 Sunset Boulevard
Beverly Hills, CA 90210
Tel: +1 424 421 0060
US Toll-Free Tel: +1 855 900 7009
---