SPA BABY SECRET  .   .   .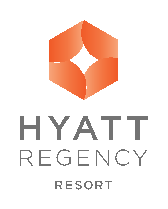 HYATT REGENCY INDIAN WELLS RESORT & SPA KICKS OFF 30TH ANNIVERSARY SPECIALS AND CELEBRATIONS
2016 marks the 30th anniversary for the legendary desert getaway and tennis destination, Hyatt Regency Indian Wells Resort & Spa.
 "Hyatt Regency Indian Wells Resort & Spa has been a desert landmark for decades now," said General Manager Doug Sears. "As a vital member of our community, a regular destination for vacationing guests, a respite for those in search of both action and relaxation and a highly functional yet fun place to conduct business, this resort has become home away from home for so many loyal guests."
Hyatt Regency Indian Wells Resort & Spa opened in 1986 under the name Grand Champions Resort. In 1987 Hyatt took over management of the resort and the Grand Champions tennis stadium debuted under the passionate leadership of tennis legend Charlie Pasarell. Grand Champions, Pasarell and the then-state-of-the-art stadium played host to the prestigious BNP Paribas Tennis Open (known throughout the years as many other tournament names) until 1999 as tennis elite including Pete Sampras, Steffi Graf, Boris Becker, Andre Agassi and many others competed. In 1999 the tennis stadium moved to larger facilities though it remains an iconic aspect of the resorts identity to this day. In 2003 the resort underwent a massive renovation and expansion. In 2012 the resort was renamed Hyatt Regency Indian Wells Resort & Spa and continues to showcase golf courses, tennis facilities, expansive luxurious spa, villas, fine dining and much more.
Today, Hyatt Regency Indian Wells Resort & Spa is one of the desert's most alluring resorts for family escapes, meetings and events, weddings, romance and wellness retreats. To celebrate an extraordinary 30 years under the desert sun, the resort has created a calendar of events, promotions and special offers to last throughout the year! Can you spot the theme?

Wining & Dining
Lantana Restaurant
·       A "Throwback Menu" will be offered the last Sunday of each month remembering the original Charlie's Restaurant.
·       Sunday through Thursdays will feature a monthly special $30 bottle of wine.
Agave Sunset
·       $19.86 Date Night Special: two signature cocktails – one for you and one for him/her. (Minimum 2 guests over the age of 21 must be present). Or….
·       Two Agave Sunset Margaritas for $30 (Minimum 2 guests over the age of 21 must be present).
·       #TBT - Throwback Tuesday & Thursday: 80's tunes and cocktails all night.
Roadrunner
·       Kids Happy Hour – smoothies and refreshing icy beverages for $3.00.
 For the Fun of It
Cabana Rentals
·       $30 Lunch for 2 Upgrade - available will full day cabana rental (two shakes/smoothies, two sandwiches or burgers) Purchase a full day cabana rental, and receive the option to purchase the $30 lunch upgrade for two people.
·       Summer Cabana Rental Specials - prices starting at $30 (June – August).
Activities
·       Throwback Dive-in-Movie - 1980's cult classics each Friday (June – August)
·       DesertPipe® – the coolest water ride to hit the desert! Three rides for $19.86 (June-August)
Towel Hut
·       #FamilyFun Pool Package - floatie + noodle + beach ball = $19.86
Fitness
·       Grand Champions Tennis Happy Hour – $3 tennis ball canister & $3 white wine, 5-7 pm (Mon-Thu, April-December).
·       Retro Step Class, Saturdays (March – December) Included in the resort fee, along with other movement classes.

So Serene  
Agua Serena Spa
·       Moroccan Mint Body Scrub $130. An energizing and ultra-fresh combination of rosemary, mint and sweet orange, this treatment stimulates circulation and awakens the mind.
·       Moroccan Lava Ritual (self-administered treatment) $30 Healing, purifying treatment for skin and hair using Morocco's exclusive lava clay and a Moroccanoil hair mask.
·       Spa Healthy Hour $30 12-2pm Mon – Fri, choose two different treatment add-on's (soak not included).
·       Ultimate Moroccanoil Pedicure $89 Unique and luxurious products exfoliate skin, preparing it for the rich hydrating effects of Moroccanoil's Hydrating Treatment which includes a paraffin dip.
·       Moroccanoil Scalp Treatment $30 (Thursdays)
·       Merlot Mondays (available all day) - $3 glass of merlot and 30% Vino and Vinyasa classes.
Serving OneHope Merlot to raise awareness and funding for charitable organizations and social causes like END7 which provides children in need with treatment and medicine.
 Getaways
·       Your 30th night's stay in 2016 is $30
·       30% off Summer Bookings – book your stay March–May for stays between June-September. (Advance Purchase – prepay non-refundable).
 To take advantage of any of these specials either call Hyatt Regency Indian Wells Resort & Spa by phone at 760-776-1234 or visit the special anniversary website www.relaxplayindulge.com or the resort website indianwells.hyatt.com.
 About Hyatt Regency Indian Wells Resort & Spa
Nestled among 45 acres of lush gardens, Hyatt Regency Indian Wells Resort & Spa, formerly Hyatt Grand Champions Resort, Villas and Spa, is a newly renovated destination resort located within the exclusive Indian Wells community. The resort offers unmatched hospitality and service, and easy access to a myriad of activities, inviting guests to Relax, Play and Indulge during their stay. Providing a cool oasis in an iconic desert setting, Hyatt Regency Indian Wells Resort & Spa offers the area's only private one- and two-bedroom villas – 43 in total – with butler service. The spacious modern 530-guestroom resort provides the warm service Hyatt is known for, seamlessly integrating relaxation, indulgence and endless outdoor activities set against the natural beauty of the desert. Featuring the award-winning Agua Serena Spa and the Medical and Skin Spa, delectable dining options, seven pools, and more than 88,000 square-feet of flexible function space, the resort offers both leisure and business travelers the quintessential Palm Springs experience. Hyatt Regency Indian Wells Resort & Spa has received
numerous, notable awards, including the prestigious AAA Four Diamond Award for 25 consecutive years, "Top 121 Golf Resorts in the U.S." by Condé Nast Traveler readers and Leadership level in California Green Lodging Program in 2012. For more information, visit indianwells.hyatt.com.
---