SPA BABY SECRETS    .     .     .
CHEF IN THE HAT

The Fragrance of Loulay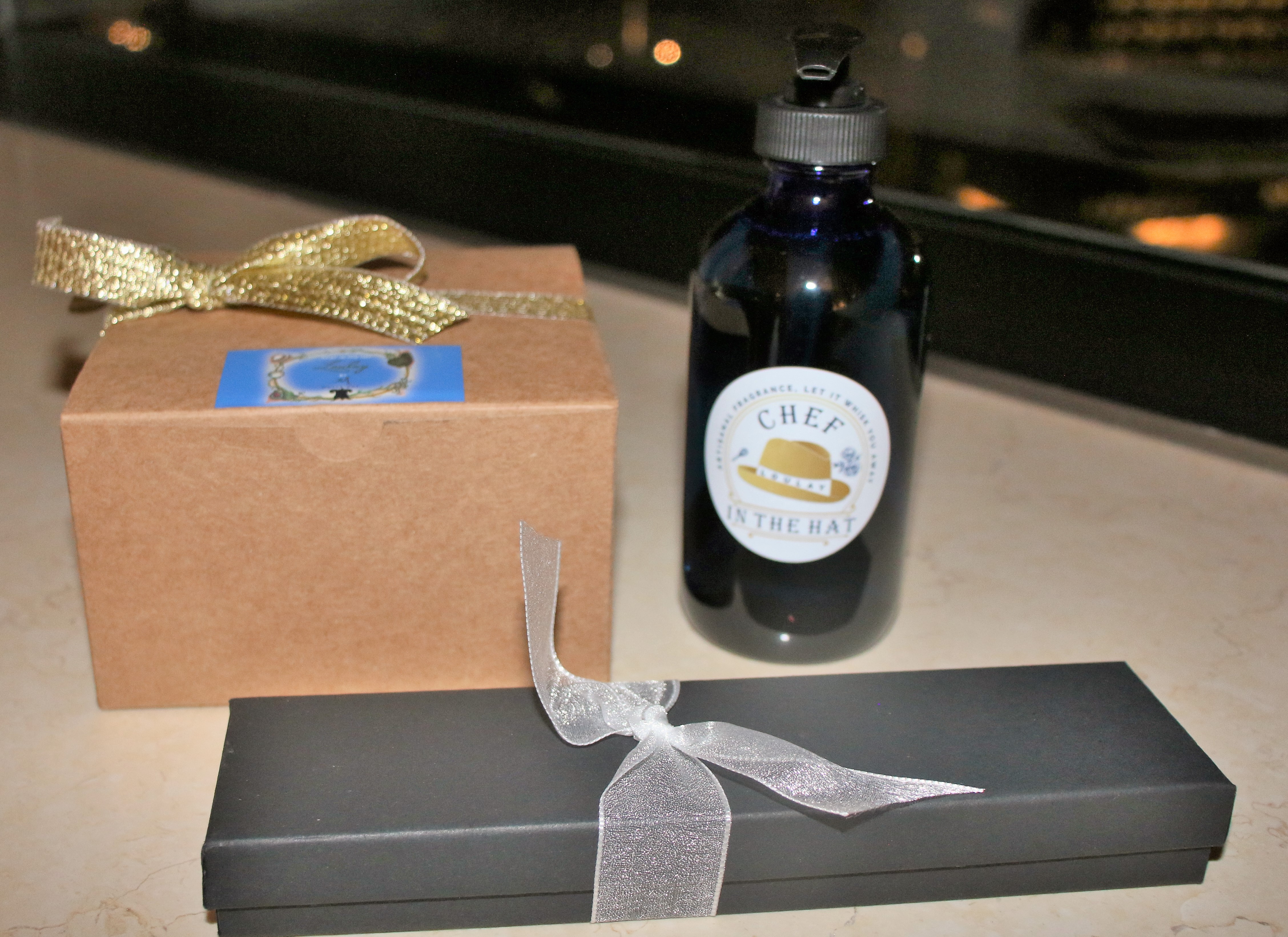 Loulay Will Whisk You Away!
During a recent visit to the Sheraton Grand Seattle Hotel I had an opportunity to dine at Loulay Restaurant and Bar, where I met renowned "Chef in the Hat" Thierry Rautureau and enjoyed an amazing dinner that included one of the best caviar eggs ever. Following dinner we chatted and he told me about his new frangrance items. Having been a perfume judge for years with Taste TV I was fascinated to hear about this new scent and learn of chef Rautureau's philosophy on the connection in creating delicious plates as a gourmet chef and creating a fabulous perfume that he believes is the essence of Loulay. "Selecting the right ingredients is essential for a fine dish and also for a fine fragrance," said Chef Rautureau.
The items I was presented by the chef  included a perfume, a hand wash and a beautiful perfume defuser for my bedroom. I loved all of them and this perfume, which the chef says will be the scent of the hotel very soon is so lushious and lovely. Chef Thierry Rautureau has taken the ambiance of Loulay to a whole new level by pairing with local perfumer Molly Ray to create his own fragrance. We were incredibly happy to announce that you can now bring the fragrance of Loulay to your home. The fragrance is a medley of fig, green tea, lime, and bergamot. Thierry describes the scent as "starting on a vibrant note when you spray the eau de toilette on yourself, then slowly mellows and becomes part of you".
The fragrance is offered as an eau de toilette, luxury soap, as well as a defuser. Offered individually, or gift sets, this scent is one that you will want to follow you around everywhere you go. Take a look at their online store for more information.
Chef in the Hat fragrance of Loulay Online Store.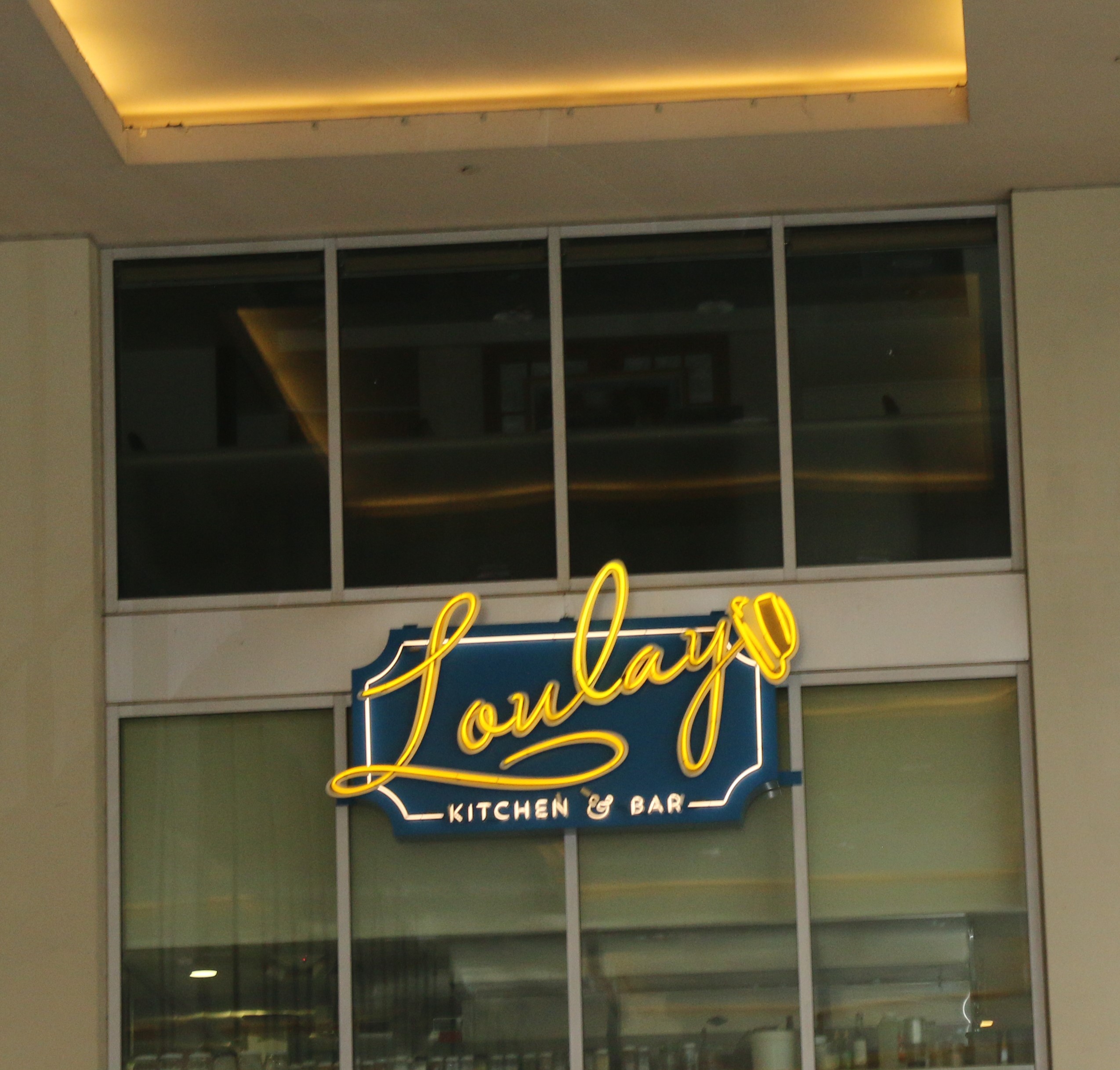 Loulay Restaurant & Bar
Sheraton Grand Seattle Hotel
___________________________________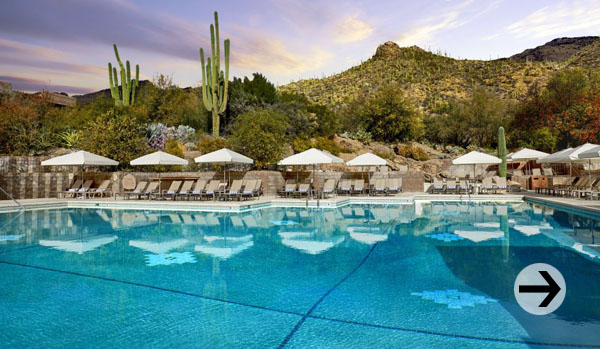 Loews Ventana Canyon Resort in Tucson, Arizona

With waterfalls flowing outside the windows, Loews Ventana Canyon Resort truly is an oasis in the middle of a magnificent 100-acre desert sanctuary in Tucson, Arizona. Sleek southwest style sets an urbane desert tone, while your private terrace ensures a front row seat to the ever-changing radiance of sunlight on the magnificent Catalina Mountains. Enhancing this already spectacular retreat is an exclusive selection of fine dining choices, including the innovative Flying V Bar & Grill steakhouse and celebrated Ventana Room, serving New American cuisine.
Saguaro cactus serve as loyal companions as you hike the Ventana Canyon trailhead, explore the Sonora Desert Museum or play a round on one of two 18-hole Tom Fazio-designer PGA golf courses. At The Lakeside Spa, you can linger over a cocktail and a treatment, while at the tennis center you can work on refining your backhand. From touring the pastry kitchen and stargazing at night to visiting Mission San Xavier Del Bac and Pima Air and Space Museum, experiences ensure an enriching, rejuvenating escape.
This is one of my favorite staycation destinations and their spa has grown over the years into a multi-services destination.
Sprawled in the Sonoran desert, the Lakeside Spa at Loews Ventana Canyon boasts panoramic views of the surrounding Catalina Mountains. In an effort to embrace the desert that surrounds the spa, treatments include ingredients such as white sage, red clay, blue corn and prickly pears.
___________________________________________________________________
THORLOS EXPERIA PROLITE SOCKS ROCK!
WOW! Creations Gifting Suite Socks Turn Out to be a Lifesaver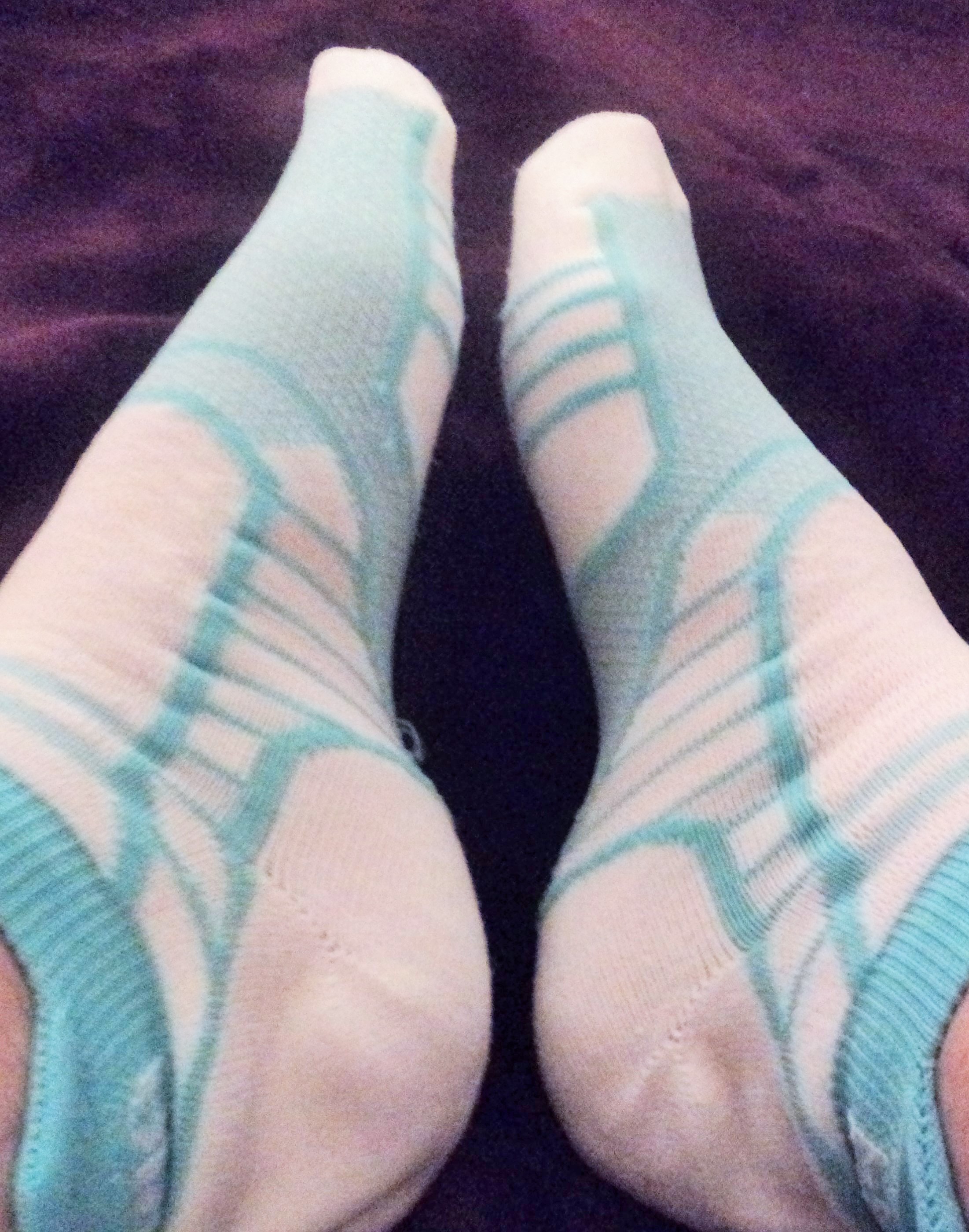 During a recent coverage of the Pre-Emmy Celebrity Suite produced by Marketing Stars Mark & Matt Harris of WOW! Creations I was given two pairs of sock by Thorlos, makers of very healty, comfortable and amazing socks. This company also have been making a full range of healthy foot products (creams and lotions) for years and their products are valued quite highly by diabetes and arthritis sufferers, those requiring compression socks, as well as sport finatics, and they are made in the USA!
I struggle with arthritis and was amazed by the cofort, fit and lightness of these beautiful looking sport socks. They offer a large asortment of socks for men and women in a variety of styles and colors. I am loveing this nice surprise made with me in mind and recommend you give them a try. Below is a corporat description on Thorlos products. www.thorlo.com
Experia is a high-performance sock featuring sculpted Thorlo pads in an ultra-lightweight frame, providing protection in the critical strike zones of the heel and ball.
Designed for feet that don't hurt. High-performance runners, cyclists, hikers and fitness walkers who prefer a minimal amount of foot protection. Featuring a high concentration of Thor-Wick COOL fiber that provides the ultimate in moisture management, wicking sweat as it's produced and transferring it to the outer layers where it can then be easily evaporated.
Lightweight Achilles Tendon pad protects against rubbing and chaffing while functioning as a heel lock. 
THOR•WICK®COOL fiber in the ball and heel pads provides enhanced moisture management.
Specially sculpted THORLO® pads in the ball and heel provide protection from shear and impact where needed. All but most of the essential padding, significantly reducing the weight of the sock.
Ultra lightweight sock frame. Nylon covered LYCRA® provides contoured aerodynamic glove-like fit.
Mesh Polyester for maximum breathability.
Ultra lightweight sock frame. Nylon covered LYCRA® provides contoured aerodynamic glove-like fit.
Mesh Polyester for maximum breathability.      www.therlo.com
---