SPA BABY SECRETS   .   .   .
SPA CERRO – A BLISSFUL RESPITE
NEW HOTEL CERRO SPA WILL PROVIDE GUESTS UNIQUE PAMPERING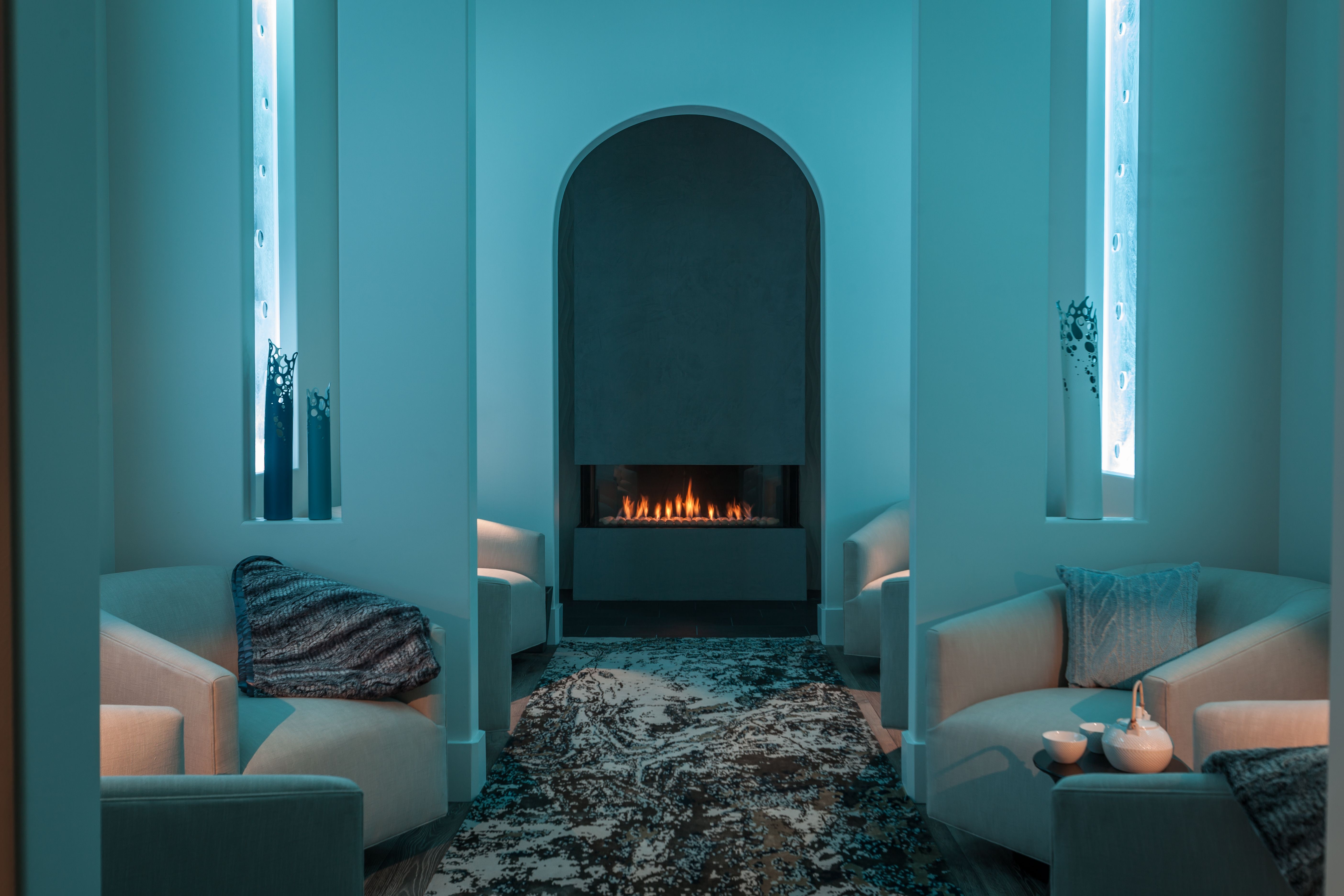 Unfortunately, due to the current pandemic restrictions I was unable to experience the treatments at Spa Cerro, however, the Spa is gorgeous and ready to go on an instant notice. The design of this beautiful health & wellness facility is so inviting and offers every possible wellness service guest could require. The entire space is a dream destination for ultra-pampering, and I cannot wait to go back to try a few of their signature treatments.
Inspired by the land and sea, the San Luis Obispo spa provides a range of health and wellness options that capture the uniqueness of the region. From the boutique hotel, San Luis Obispo and the warmth of the Central Coast awaits. The 4,000 square foot oasis of relaxation, restoration and rejuvenation is artfully designed and ecologically conscious. Spa Cerro can be accessed directly from the hotel. Enjoy steam baths prior to treatment or the calming, cozy pre-treatment quiet room while enjoying a relaxing tea by the fireplace.
Spa Cerro provides a full range of SLO massage treatments and options including facials, scrubs and wraps for individuals and couples. This space offers 1 couples treatment room, 3 single treatment rooms and 2 wet treatment rooms. Guests are invited to enjoy post treatment relaxation in the sunshine on their spa terrace.
Spa Cerro treatments emphasize the use of organic products. Rejuvenate with treatments imbued with the nutrients from the Central Coast sea salts and kelp forests as well as the restorative properties from local vines, citrus, honey, olive, avocado and lavender.
For Complete Spa Service Information and Reservations Please Visit: https://www.hotelcerro.com/slo-spa/spa-cerro/HOTEL CERRO SPA
NOTE: Due to the Pandemic Spa Cerro is temporarily closed – watch for opening notices.
Hours:
Monday – Thursday: 10 A.M. – 6 P.M.
Friday – Sunday: 9 A.M. – 6 P.M.
Phone:
805.592.3890
---