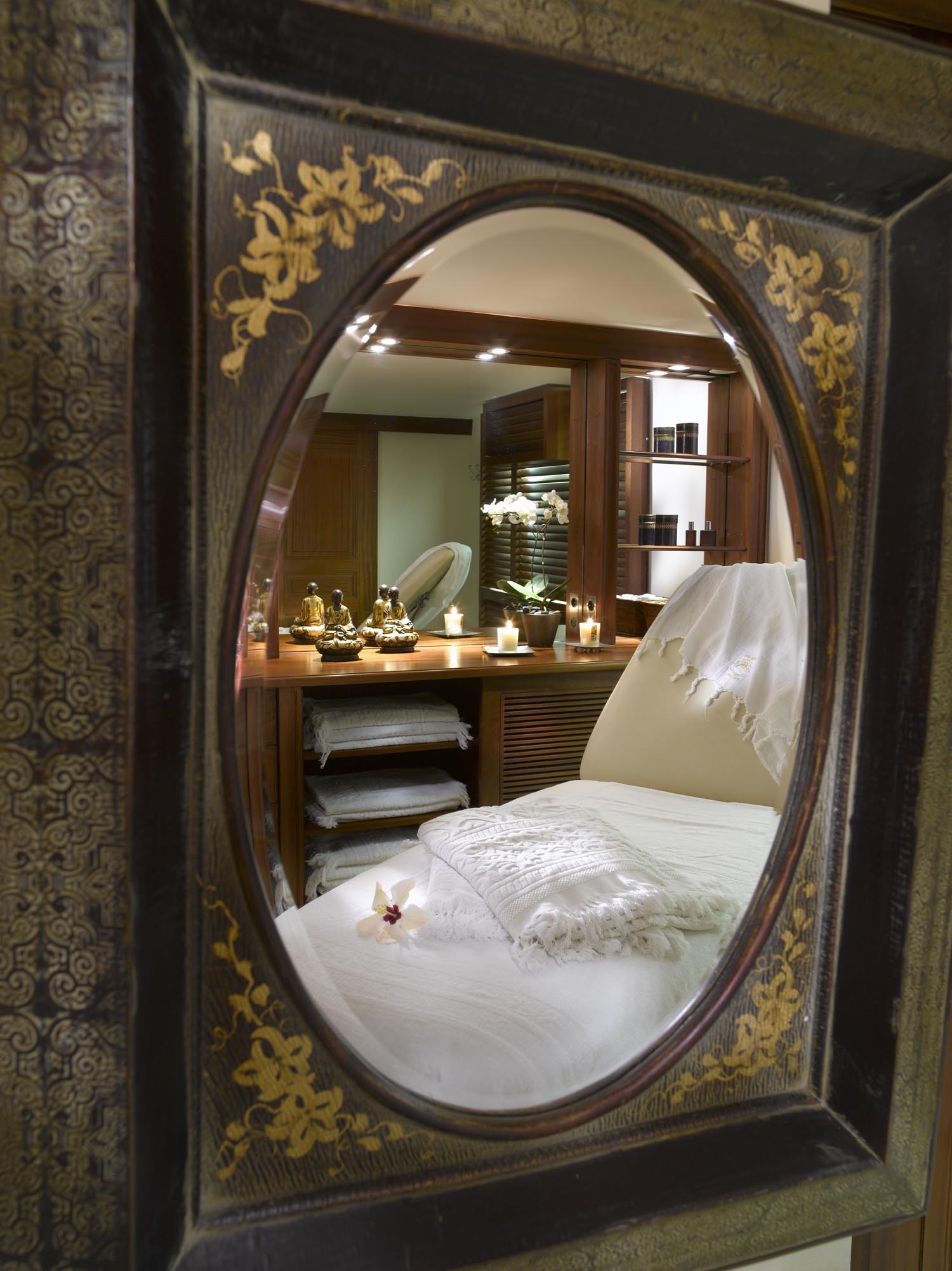 Pan Deď Palais, A Historic Palace Turned Boutique Hotel in Saint-Tropez, Debuts a New Spa Featuring the Exclusive Valmont Skin Care Line and Treatments

This May, the world-renowned Valmont skin care products and treatments will debut at the new spa at Pan Deď Palais, a five-star 12-room boutique hotel, located in the heart of Saint-Tropez. In addition to featuring the product line, the Swiss brand developed an exclusive treatment for hotel guests called the "Princess Pan Deď," designed to fight the detrimental effects of the sun and to treat the premature signs of aging.

Pan Deď Palais was originally built in 1835 by French General Jean-François Allard for his wife Indian Princess Bannu Pan Deď; the inspiration for the hotel's name and exclusive Valmont spa treatment. The hotel still evokes a timeless sense of sophisticated exoticism, serenity and relaxation, while the Asian-inspired architecture and modern amenities mingle together in harmony. The emerald-hued water of the mosaic-tiled swimming pool, the private garden furnished with four-poster daybeds and the Turkish bath (hammam), are reserved exclusively for Pan Deď guests to enhance an unforgettable getaway.

Just like Les Airelles in Courchevel, and Le Meurice in Paris before it, Pan Deď Palais joins an elite partnership of hotels, The Prestige Spa Club, that carry the Valmont brand. The treatment will later be offered at the other Prestige Spa Club partners and Valmont Spas worldwide.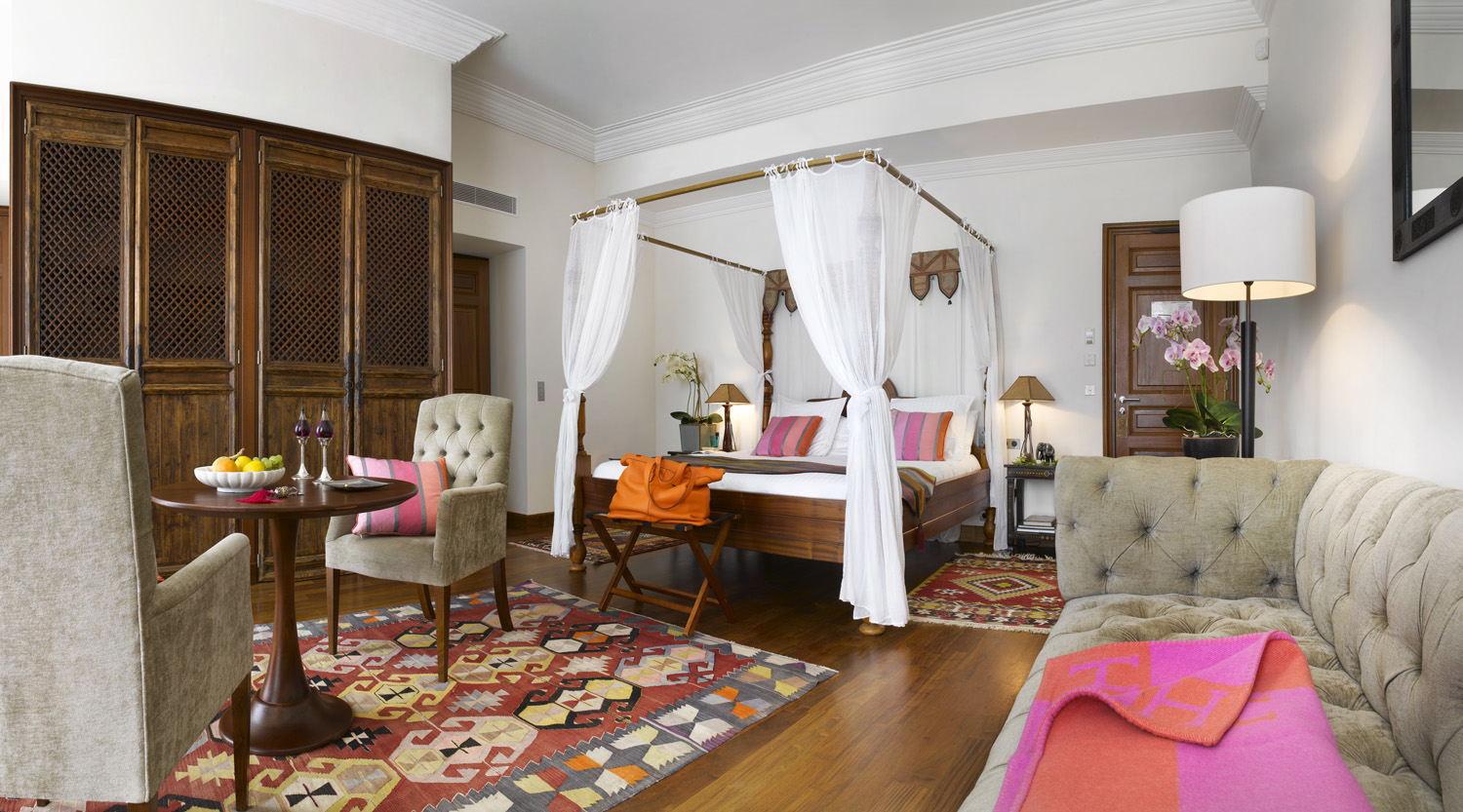 The Valmont Spa at Pan Dei will offer a variety of beauty and massage treatments including facials and anti-aging products. Brigitte Agostini, spa manager, was trained in signature Valmont techniques and will administer the "Princess Pan Deď" exclusively to guests. As an added benefit, the treatment can be experienced in the tranquility of a sumptuous spa room, guestrooms or even aboard the Pan Deď yacht.

Princess Pan Deď - A Royal Treatment
The Princess Pan Deď consists of a one-hour procedure that aims at repairing the harmful impact of the sun on the skin. Undoubtedly, the sun rules our biological cycles and interferes in our psychological balance. However, sun abuse has dramatic consequences such as sunburns, skin dehydration, breakdown of collagen and elastine fibers, and produces pigmentation and freckles. Over the course of time and due to frequent exposure, it can cause premature aging and wrinkles and the skin can begin to sag and lose its softness and brightness.

For the first time, the Princess Pan Deď brings together VALMONT products and NATURE by VALMONT, in order to optimize the results and promote lasting effects. Beforehand, a skin evaluation will identify and adjust the treatment and techniques according to the skin's type. Below is an outline of the treatment procedure:

Steps 1 & 2: The first two steps include a cleansing and gentle enzyme exfoliation, allowing a deep clean to optimize penetration of the active ingredients, and to boost the skin's glow.

Step 3: Next step is the "Modelage," by using the ultra-nourishing REGENERA II cream. This soothing and restoring modelage consists of a sequence of light touches, hand pressures and sweeping motions that are both specific and pleasurable. This technique will help clear away tensions and to calm discomfort of sun exposure such as tightness and burning sensations.

Step 4: A collagen mask is applied to the skin and décolleté, a highlight of the treatment. The 30-minute application of this mask has dual action, to soothe the skin weakened by the sun, and help fight against the signs of aging.  

Step 5: DNA REPAIR SERUM, another key Valmont product, is applied all over the face and neck.

Step 6: Specific attention is paid to the sensitive areas of neck, eyes and lips, particularly impaired by the sun. Valmont's NECK, EYE CONTOUR and LIP REPAIR directly aim at these areas and have anti-aging qualities. The lips recover their natural plumpness, the eyes regain their radiance and the neck its vitality.

Step 7: Last but not least, the treatment ends with anti-aging UV-protective care. DNA INTENSIVE SHIELD SPF 30, TIME PERFECTION or PRIORITY CREAM is applied according to the skin's needs, promoting skin tone and elasticity. The end result: the skin glows and is visibly re-boosted.

The one-hour Princess Pan Deď Treatment is priced at 275.00 Euros.

About Pan Deď Palais Hotel
This 12-guestroom Pan Deď Palais is a private and sophisticated haven in the heart of Saint-Tropez. Located at 52, Boulevard Gambetta, several meters from the Place des Lices, this legendary palace reignites the sumptuous era of colonial India. Pan Deď is open all year round, something uncommon in Saint-Tropez. Once through the doorway of its discrete façade, you enter a timeless world.

The architects Thomas Paturle and Michel Lefevbre and the interior designer Françoise Piault knew how to translate their vision while keeping the atmosphere and spirit of a family home. The décor was revived by subtle Asian accents including antiquities, statues, curtains and carpets brought back from India and Indonesia. Its various Asian influences are combined harmoniously with maximum contemporary comfort. The particularly spacious and well lit bedrooms and bathrooms benefit from all the latest technologies available to the modern traveler. Wi-Fi, flat screen TV's, air-conditioning, and the safe and mini-bar are discretely built in the room's furnishing. The complete renovation of the three floors favors space and modularity and the 12 rooms can be changed into suites or private apartments as required. The house can also be rented as a whole, transforming into a private villa experience with all the services of a luxury hotel.

From 7:00pm in the evening, Japanese-born Chef Satoshi Kubota welcomes guests and non-guests alike to the lounge bar and restaurant to experience his eclectic cuisine highlighting his Asian background and love of French culture and gastronomy. His cooking has a highly Provencal influence incorporating local produce and ingredients. A few samples dishes include Sashimi of tuna, stuffed tomatoes with mini ratatouille and goat; filets of sea bream with ceps and sour jus and casserole of free-range veal. The gracious Chef Kubota is always willing to accommodate guest's request to satisfy any craving.

Rates at Pan Dei start at 380 Euros per night in the spring and summer. For more information and reservations, please call, +011 04 94 17 71 71, or visit wwwpandei.com.
---
I RESOLVE... TO GO NATURAL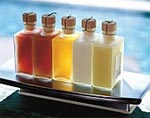 Four Seasons Hotels and Resorts opened its first full service spa in 1986, years before spa was an industry norm. Now, more than 22 years later, the company continues to innovate by increasing its emphasis on a wide range of natural product offerings.
Four Seasons guests are increasingly interested in trying spa products that offer a natural alternative to many that are on the market. With that in mind, Four Seasons spas are committed to offering spa guests chemical-free product alternatives. By the end of this year all of the company's Asian resort spas will have these options available, and the goal is to have a chemical-free choice at all spas in the next 12 to 18 months.
"There are many excellent products available for spa right now, and our guests are eager to try them all," said Christopher Norton, General Manager and Regional Vice President, Four Seasons Hotels and Resorts.
To find out more about Four Seasons Spas and products
visit www.fourseasons.com.   
---
ila Spa Launches in the U.S. at the
Four Seasons Hotel in Beverly Hills
Now guests visiting the Four Seasons Hotel Los Angeles at Beverly Hills can enjoy a range of innovative spa therapies by ila, the 'new generation' skincare brand from England. ila has gained international status with their unique, luxury organic skincare line and bespoke spa treatments.  Currently found in the most prestigious spa locations around the world, including Chewton Glenn and Grayshott Spa in England, Shangri-La Hotel in Tokyo, Ananda Spa in India and many others. In Los Angeles, this award-winning English brand will offer a unique spa menu that uses only the finest natural ingredients from international producers who farm and harvest the raw ingredients in harmony with nature.
The Four Seasons Hotel Los Angeles at Beverly Hills is located in a quiet palm-lined residential neighborhood just minutes from world-renowned Rodeo Drive and Robertson Boulevard shopping. It features a world-class spa and leisure activities, luxurious accommodations and modern meeting facilities.
In harmony with the Four Seasons Hotel's accommodating concept, the philosophy of ila
centers around delivering a unique spa experience complete with innovative treatments designed to be both restorative and uplifting. By hand-blending the plants, herbs and essences that are specifically chosen for their synergistic effect, ila ensures that their finished products contain only the purest and most vital of nature's ingredients. The spa treatments harness the potent beneficial properties of these natural raw ingredients to promote a deep sense of well-being, whilst restoring balance to the body and mind, and enhancing natural beauty.
ila's treatments are executed by the Four Seasons Hotel's highly skilled therapists who are specially trained to channel a flow of healing energy during each treatment. That flow of healing energy is integral to good health and natural beauty.
Guests at the Four Seasons Hotel will be able to enjoy an array of ila treatments such as 'Body Wrap for Bio-Energising', which draws toxins from the cells and etheric body, and the Ananda Facial, which rejuvenates and regenerates skin cells.
Below are the Ila spa treatments that will be offered at the Four Seasons Hotel in LA:
Body Wrap for Bio-Energising
The body wrap begins with a body scrub. The wrap that follows works in the same way as a body scrub but is a yet more powerful treatment as it draws deeper toxins from the cells and etheric body. It deeply revitalises the skin, lymphatic system and bio-energy field and can promote profound healing in the energy body.
Manipura Full Body Massage
Manipura means beautiful, shining jewel in Sanskrit. It refers to the solar plexus (naval) chakra, our centre of fire and sun energy that ignites our health and vitality. This treatment works by stimulating and balancing the solar 'sun' vitality within us, through reflexology and marma massage, lymphatic drainage and applying Himalayan herb poultices applied to the 10 petals of the solar plexus. This is a unique body massage combining various techniques to harness and restore the vitality of the body.
Ku Nye
A Tibetan massage to balance the five elements and restore a harmonious flow of energy and vitality. A blend of five essential oils chosen to balance the five elements combines beautifully with Tibetan techniques of cupping, kneading and acupressure with hot herb poultices.
Ananda Facial
Ananda means bliss, the quality of the third eye, in Sanskrit. This treatment begins with a foot soak, grounding the client and preparing them for their ila treatment. The techniques used in this facial open up the energy centres of the face working with the blissful higher energy in the body. This is a healing and reviving treatment that brings deep feelings of bliss and peace as well as beautiful skin and glow.
For further information about ila spa, please go to www.ila-spa
---
NEW LIFE HIKING SPA OFFERS WEIGHT LOSS RETREAT

New Life Hiking Spa's 2009 season runs until September 27th.  A $175 discount is offered for Weight Loss Retreats during the dates of July 20-31, August 1-12, August 12-23 and September 1-12, 2009.

New Life Hiking Spa (www.newlifehikingspa.com) is a nationally recognized, affordable fitness and weight loss destination celebrating 31 years in business. Founded in 1978 by the director, Jimmy LeSage, M.S., New Life is one of the oldest and most established vacation package programs of its kind in the country catering to over 500 guests each spring through the fall season.

The eleven day weight loss retreats are offered ongoing with check in any day throughout the season. However, four eleven day programs are being offered at a discounted rate of $175 off the total price. The four weight loss retreats offered at the special rate are July 20-31, August 1-12, August 12-23 and September 1-12, 2009.  All reservations must be confirmed with a $300 deposit per person at time of booking.  Reservations may be made directly on their website or by calling 1-866-298-5433.  

This package includes a spacious air-conditioned room with private bath for eleven nights, three gourmet meals and nutritious snacks each day, nationally renowned hiking program, all exercise classes, three massages, access to all facilities and participation in all programs including cooking demos and lectures. The price after the discount is US$213.10 per night  for single occupancy and US$193.10 per night for double occupancy.

About New Life Hiking Spa:
New Life Hiking Spa is a nationally recognized affordable spa located in the beautiful Green Mountains of Vermont. Known for its exhilarating hiking program, a world renowned weight loss retreat, delicious healthy meals and a comfortable atmosphere, New Life Hiking Spa offers the chance to experience the peace of the outdoors in a down-to-earth, country inn environment. It is ideally suited for small groups, couples or individuals trying to improve their fitness level and eating habits. New Life is open each year in Killington, Vermont from mid May through the end of September. New Life offers a variety of vacation options including a 2-4 day mini-getaway, a 5-10 day Jump Start Program and the 11-day or longer Weight Loss Retreat. New Life Hiking Spa was chosen by MSNBC.com as "one of the top 10 destinations in the world to get in shape", by Shape Magazine as "one of the eight best weight loss spas", and by Health Magazine as "one of four great weight loss spas". For four years in a row New Life has won Best for Weight Loss and Best for Affordability by SpaFinder Readers' Choice Awards. More information can be found online at http://www.newlifehikingspa.com.


---
Land of Enchantment
Indulge in the true meaning of "Land of Enchantment" with the splendor of this spa package. This grounding and rebalancing treatment begins with a citrus body polish. A deeply penetrating stone massage using warm basalt rocks will relax you to your deepest core. A refreshingly light facial will make you glow like the morning dawn. 150 minutes $250
White Sage
Bask in the luxury of this purifying package, which begins with a light body brushing. The relaxing power of massage and clearing scent of native sage will wash away muscular tension. Tired feet are soothed with a wild crafted pinon sap cream. An herbal wrap detoxifies as you are enveloped in warm aromatic linens.120 minutes $220.
Wind and Mountain
Inspired by the plants of mountain and meadows this package brings a feeling of clarity and transcendence. Like a high mountain breeze, our aromatic oil and sea salt scrub will invigorate your body. Feel your tension float away with a custom massage. A deep cleansing and purifying facial will enliven your skin and promote peace of mind.150 minutes $240.
Hotel Sante Fe 800-825-9876
1501 Paseo De Peralta
Santa Fe, NM 87501
spa@hotelsantafe.com
---