CGH RESIDENCES - FRENCH ALPS ARE A SWEET DESTINATION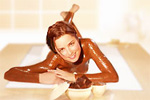 In the mountains, chocolate is certainly a miracle product. Used for body-wraps and facemasks to increase wellbeing and absorb stress, it is a true pleasure which smells wonderful. In the CGH Residences, coffee, grapes and chocolate are not only for drinking and eating; they are also used to envelope the body and face. For once, it's delicious chocolate which you don't eat. So one can enjoy it completely, and the effects do not go directly to the hips!
Sandrine Davière, the genius behind these spa treatments distributed in the group "Spas & Beauté Montagne", searched for a long time for the ideal texture for a top rate product.
She uses 95% pure cocoa for the wrapping. It softens skin, revitalizes the body and activates blood circulation. Its aroma also gives energy and produces endorphins.
The chocolate is applied in three different forms of treatment. The body exfoliation looks like a creamy and smooth chocolate spread, with natural aromas of cocoa and chocolate shavings. Rinsing is compulsory after the treatment and you should not taste it, as it is a cosmetic product. Nevertheless, it's tempting!
The body wrap is more liquid, and its effects are increased by the electric blanket in which you are wrapped for about twenty minutes. The aromas are powerful and relaxing.
This year, a chocolate anti-wrinkle mask for the face has been introduced. It is "total chocolate". When not indulging in chocolate treatments, guests can ski and enjoy all the pleasures of the mountains.

Chocolate treatments are proposed in the CGH group hotels and residences, at Tignes Val Claret (3 sites), at Les Saisies, Saint Martin de Belleville, Sainte Foy Tarentaise, the Rosière and Peisey Vallandry.
---
VILLA DU LAC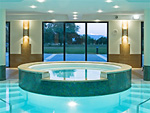 A beautiful hotel residence and perfect spa, nestled in the Lake Geneva region of the Rhone Alpes, and renowned for its pleasant, quiet ambiance, the Villa du Lac is truly zen!
There is something for everyone at the Villa du Lac. Take advantage of the state-of-the-art services they offer. The property opened just last year, and so everything is brand new. The property features a pleasant restaurant, a high-quality and brand new hotel residence and an exceptional spa to promote relaxation and well-being. The hotel has 90 rooms and the hotel residence has 110 apartments, ranging from a 35-square meter studio to a 110-square meter flat with five rooms and balcony and terrace.
The spa area covers no fewer than six-hundred square meters, with a beautiful swimming pool where guests can enjoy aquatic massages; a fitness room, seven massage cabins and, of course a hammam and a Jacuzzi.
Décléor products are used for body care in the spa and are applied according to revolutionary techniques, such as "Spajet" and "Chromotherm". These are special chambers which increase the therapeutic slimming and revitalizing effects of the seaweed and mud wraps.
Massage is a well-proven technique to obtain wellbeing. Massage treatments offered include accupressure on the energy meridians with meditative work on the chakras, California massage with sliding pressure and slow effleurages, California Zen massage, foot reflexology, shiatsu and Reiki.
Numerous fixed prices allow guests to try out one or more of these techniques. But one can also participates in low impact gym sessions which take place almost every day.
La Villa du Lac, at Divonne-les-Bains
93, chemin du Châtelard
Tel.: 001 33 (0)4 50 20 90 00
www.lavilladulac.fr
---
SPA BELLAGIO OFFERS KNOCKOUT CUSTOM WORKOUT
New Fitness Class Great Way to Punch Up Exercise Routine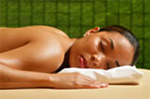 Now the athlete in your life can have a custom-designed fitness experience fit for a champ. Spa Bellagio's new "B Box" class offers an energizing, cardiovascular workout sure to be a hit.

The 50-minute session combines traditional boxing equipment with the high-energy demands of a boot camp to burn calories, build stamina and develop muscles. The lesson begins with a five-minute warm-up, ranging from jumping rope to shadow boxing, to get the blood pumping. Next, five minutes of stretching prepares for the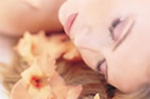 35-minutes of non-stop, fancy footwork to come. That's when boxing bags and focus mitts are used to achieve the ultimate adrenaline rush, an invigorating regime of one-two punches that build into a more intense series of three- and four-punch combos. A five-minute cool-down clinches this knockout bout held within Spa Bellagio's 1,000-square-foot Bamboo Studio.
Trained boxing instructor Gary Biason created the circuit-based workout to offer a demanding, but attainable exercise challenge to guests of Spa Bellagio. Each course is customized to fit the fitness level of the participant. Biason graduated from California State Unive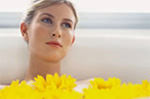 rsity Northridge with a bachelor's degree in Exercise Science. He has more than nine years of fitness experience and is certified by the Aerobics and Fitness Association of America (AFAA).

Rates are $45 for group sessions and $75 for one-on-one lessons. Group sizes are limited to a maximum of four participants. Those interested in "B Box" may call Spa Bellagio at (702) 693-7472. Reservations may be made up to three months in advance.

Spa Bellagio is open to Bellagio guests Friday through Sunday and is available to non-hotel guests Monday through Thursday. Hours of operation are 6 a.m. to 8 p.m.
---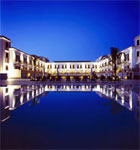 Kempinski Giardino di Costanza
Resort & Spa
Italy, Sicily, Mazara del Vallo
Address: [Via Salemi km 7, 100, 91026 Mazara del Vallo (TP), Sicily, Italy

If life's pace is leaving you depleted, take a vacation from stress and be pampered to your heart's delight a weeklong beauty retreat. This and more at the Spa by Daniela Steiner. Covering more than 2.100 m², the hideaway Spa is a special place to relax and unwind, where tensions dissolve under the influence of exclusively developed treatments based on natural Sicilian products such as Trapani salt, extracts of citrus fruits, almond and olive essences in addition to the "Care Suite" signature products. All cosmetics and products are exclusively of plant origin; flowes, fruits, seeds and shells are processed to supply oils, waxes and extracts containing all active ingredients used for the Spa treatments.
You can immerse yourself in the gentle heat of indoor pool and enjoy the view of the outdoor park and waterfall in front of your eyes. For the more energetic ones, workout with the latest state-of-the-art fitness centre. Professional trainers are there to assist you in every way. They can compile with your own training plan or they are there for your own exclusive personal training.

---
SPAS : In Milan, taking the stress out of travel
By Elisabetta Povoledo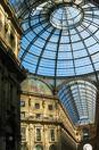 MILAN: The newest of a number of spas that have opened in Milan in the past year has adopted a distinctly less-is-more philosophy. In fact, the point of going to Aquae Calidae, the city's first Roman-style thermal baths, is to do nothing.
"I'm trying to sell the Roman concept of idleness," laughed Luciana Russi, the brains (and style arbiter) behind this unique spa, next to one of the city's busiest streets. The décor is more Zen than Roma B.C., the minimalist style dictated by the use of natural materials — mostly stone — throughout. Variations of gray dominate, a calculated gradual passage from the noisy street to the silence of the baths, where gurgling water provides the only sound.
The clients are garbed in a toga-like Indian cotton sheath that Russi designed, and the treatment starts with a cleansing shower. Next stop is the heart of the spa, the tepidarium, a heated open space.
Before entering into the calidarium, or steam room, clients are rubbed down with a seawater solution and essential oils, then salt is poured over them. A tractator (the ancient Roman equivalent of a massage therapist) is on hand to knead out knots, perform shiatsu massages or crunch achy back muscles.
It's necessary to buy a membership to use the facilities, for €100, except for first-time clients. The treatment costs €120. An anteroom with a bar serves teas, juices and light lunches. Reservations are requested. Via Santa Sofia 14; tel: 39-02-584-302-69.
---
Gran Hotel Guadalpin Marbella Spa, Marbella
Epoque classic luxury Hotel in Marbella, Spain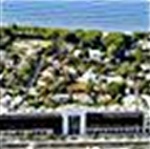 The Guadalpin Marbella Boutique Hotel is an oasis for the senses, this brand new, ultra luxury hotel in the most privileged area of the Andalusian Costa del Sol combines state of the art technology and comfort with a sophisticated Art Deco ambiance. You will be pampered beyond belief at the Gran hotel Guadalpin Marbella spa and its magnificent spa. The rooms of the small luxury hotel are the largest seen in any hotel. The Naturaqua Spa offers a full range of beauty services and innovative therapeutic treatments.
The Gran Hotel Guadalpin Marbella Spa is located at 500m from Marbella's Old Town and only 200 meters from the beach; close to the Congress Palace. La Costa Del Sol is graced with a subtropical climate, temperatures between 21ºC and 32ºC, and sun year round.
---
HOTEL SOFITEL MIRAMAR BIARRITZ

In Biarritz - Provides direct access to Thalassa Barritz Institute which offers personalized programs of sea water treatment under medical supervision.

This luxury hotel and its thalassotherapy institute are located in Biarritz on the Basque Coast, just a stone's throw from the golf course and near to the town center with its luxury boutiques, cosy tearooms, theaters and museums. The hotel's bedrooms boast a balcony and terrace that overlook the magnificent beach. A breathtaking view and truly enchanting setting.
Relax in a tranquil, idyllic refined setting. Savor a seafood dish from our gastronomic menu or an inspired, delicious low calorie dish. This upscale hotel prides itself on its impeccable service.

visit: www.accorhotels.com