Luxury SpaFinder Magazine Becomes
Luxury SpaFinder Interactive –
Expands Global Reach to Six Languages
SpaFinder, Inc., the largest spa media company, announced today that Luxury SpaFinder Magazine will become Luxury SpaFinder Interactive, replacing the print magazine effective with the July edition. Luxury SpaFinder Interactive will be published monthly in six languages and will immediately expand the magazine's global circulation from 200,000 to over one half million spa lifestyle enthusiasts. The launch of the interactive publication also underscores the company's commitment to green initiatives.
Melisse Gelula, spa beauty editor of Luxury SpaFinder and former travel editor for Fodor's Travel Publications, has been named editor in chief of Luxury SpaFinder In-teractive. Sarah Day, who was previously the print magazine's production director, will serve as vice president of SpaFinder's Global Publishing Group and will oversee the new interactive publication as well as the company's worldwide spa directory, Global SpaFinder, which is the largest printed directory of its kind.  Sue Llewellyn, who was art director of Luxury SpaFinder, will continue to oversee art direction and design of  Luxury SpaFinder Interactive publication in her new position as Director of Global Publishing.
Luxury SpaFinder Interactive will be published in Japanese, French, German, Italian and Spanish, as well as English, and will be available on SpaFinder's network of global SpaFinder websites, increasing potential readership to an additional six mil-lion consumers annually. SpaFinder owns and operates the leading spa lifestyle and wellness website, SpaFinder.com, with additional Internet domains in France, Italy, Germany, Spain and Japan. The company's worldwide spa directory, Global SpaFinder, is a yearly print publication for consumers and travel agents. 
Luxury SpaFinder Interactive expands our reach and presence in Europe, Asia, South America, and beyond," said Pete Ellis, Chairman & CEO of SpaFinder.  "It's a big plus for our advertisers as we tap into enormous demand among Gen-X and Gen-Y consumers for spa and wellness information and the expansion of the spa market worldwide. Spa-goers are truly global and online, and that's where they are going to be in greater numbers." 
Ellis anticipates that the circulation of Luxury SpaFinder Interactive will reach in ex-cess of one million consumers with each monthly issue, based on new website and company offerings that will be announced in the next 60 days. The publication will combine the attributes of a glossy print magazine and online media, offering luxury spa travel, wellness and lifestyle content in an interactive format that will include search capabilities.
According to SpaFinder data, annual revenues for the global spa industry are ap-proximately $45 billion, roughly three times as large as the $15 billion+ U.S. spa industry. "Luxury spas and luxury consumers are an increasingly global phenomenon," adds Ellis. "And it's no longer just Americans traveling to international spa destinations; it's Australians going to spas in Asia, Asians going to spas in the Middle East, Europeans traveling to North America, etcetera. By publishing Luxury SpaFinder in a global medium, we can promote the spa lifestyle and spa vacations to consumers worldwide." 
---
AURUM SASSA SPA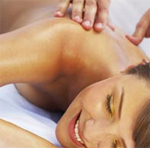 Our bodies send us signals which we can't ignore.
The new programme designed to ensure you are in trim and energised in time for Summer, will seduce you. You will relish the chance to spend short spells, hours or entire days in the expert hands of our professional practitioners.
For information: info@villasassa.ch Phone +41(0)91 911 41 11
---
PARK HOTEL WEGGIS DEBUTS SPA TREAMENTS DESIGNED SPECIFICALLY FOR CHILDREN 6 MONTHS TO 16 YEARS
Lakeside resort's Parc & Family Plus package puts families first with new kid-friendly activities including Sparkling Bubble Baths, Pizza Parties and IMAX movies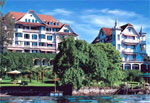 The five-star 53-room Park Hotel Weggis, a member of the exclusive Relais & Chateaux brand, encourages guests to enjoy time away with their families with its new spa treatments and amenities designed exclusively for children.  The hotel has also created a fun-filled Parc & Family Plus package available April 1 – September 30, 2008.  The five-night package at this luxurious lakeside resort features unique activities including a "Sparkling Bubble Bath" and a "Pizza Party Dinner" for the entire family.

The child-friendly Park Hotel Weggis encourages families to experience the magic of the Lake Lucerne region with its breathtaking panoramic Swiss Alps views.  To cater to its "little" guests, the hotel has debuted new therapies including Aroma-Shiatsu for Teenagers age 12-16 and Aroma-Shiatsu for Children ages 6 months to 12 years at its extensive Sparkling Wellness facility of more than 16,000 square feet.

The Aroma-Shiatsu treatments are based on pure plant oils enriched with high-quality blends of essential oils and applied with a massage technique to strengthen, energize and create harmony.  The treatment designed for pre-teen and teens ages 12-16, incorporates a delicate almond oil and orange scent to support children and young adults in their development phase [45 minutes and costs CHF 105].  The children's treatment for ages 6 months to 12 years is administered with a parent and incorporates almond oil with tangerine scented massages to strengthen the bond between parent and child [30 minutes and costs CHF 80].

To help families plan the perfect holiday, the five-night Parc & Family Plus package offers guests a complete family escape with excursions and activities perfect for every member of the family.  The highlight for both kids and adults will be the three-hour private SPA cottage where parents can unwind and relax in total seclusion in the 750 square foot cottage and the kids can enjoy a special "Sparkling Bubble Bath" surprise and listen to music of their choice.  The entire family can refresh and enjoy quality time together.  The package also includes a day excursion to the Mt. Rigi summit at 6,000 feet by gondola to see the spectacular lake views or a day-long excursion on Lake Lucerne with a picnic lunch for the entire family.  Families will also enjoy a trip to the Swiss Museum of Transport in Lucerne, including an IMAX movie. 

Parc & Family Plus package available April 1 – September 30, 2008
The package includes:
Five nights luxury accommodations in Mark Twain Suite or Parc Junior Suite

Daily sparkling breakfast buffet for adults and children

1 three-course "Pizza Party Dinner" at the Restaurant The Grape

4 four-course family dinners at Restaurant Sparks

A family ticket to the Swiss Museum of Transport and Communication in Lucerne, including entrance to the IMAX movie theater

A day excursion of choice including either a trip to the Mt. Rigi summit OR day trip on Lake Lucerne with a packed picnic lunch

Three hour private use of the SPA cottage with a special "Sparkling Bubble Bath" surprise for the whole family

Complimentary use of mountain bikes, canoes, kickboards, billiards, table tennis, whip flips and free DVD rental

Complimentary babysitting service (July and August only)

Complimentary use of the Zebi Room, a colorful children's playroom offering a variety of toy and games to keep children entertained for hours. 

Newly refurbished Park Hotel Weggis offers 53 guestrooms and suites, including the uniquely designed Adara Suites featuring unadulterated views of Lake Lucerne, luxurious baths and amenities, in-room wine coolers and the latest in technology.  Asian-influenced private spa cottages, Tibetan themed spa treatment rooms and therapies and Japanese gardens provide a tranquil respite in which to unwind.  The refurbishment features the incorporation of modern day luxury design and style in the original hotel structure that housed the Mark Twain and Queen Victoria Suites.  Families can choose from the hotel's Mark Twain Suites or Parc Junior Suites.   The hotel also offers the Zebi Room, a colorful children's playroom filled with toys and games to keep the youngest of guests entertained.  The hotel's private beach provides a variety of water sports and activities.  The hotel is open year-round.

---
WATSU AND WASSERTANZEN:
THE ULTIMATE TREATMENTS AT TWO BUNCH PALMS
In the warm mineral waters of this world-class resort and spa, hydrotherapy takes form in two of the most popular treatments, the WATSU and its close sister WASSERTANZEN. Hydrotherapy, or water therapy, is the latest advancement in spa treatments.
In the new "WATSU-A DEAUX" pool, couples enjoy WATSU together under a grove of rustling palms. Or, they can individually experience a brand new treatment called WASSERTANZEN, Swiss for "Water Dance.
WATSU is short for "Water Shiatsu," the treatment is more like passive yoga in the water than straight massage. Some guests have described it as a return to the womb, where you hear your own heartbeat and become one with the water. Developed in the early 1980's by Harold Dull, Director of Harbin's School of Shiatsu and Massage --- WATSU is now practiced worldwide, particularly in Europe.
Supported entirely by the water and therapist, you are gently stretched and moved through the water, fluid and weightless. After WATSU, guests are decidedly refreshed and restored, often experiencing emotional release as the body responds. Because of the growing demand for couples to experience this treatment together, Two Bunch Palms has added its largest private pool, warmed just below body temperature to 96 degrees. Secluded beneath a grove of rustling palms, this pool also accommodates our newest hydrotherapy treatment, WASSERTANZEN (pronounced VASSERTAHN-SEN).
If WATSU is passive yoga, WASSERTANZEN is like passive ballet. This treatment starts as the therapist gently rocks and cradles you in the rejuvenating waters. As you unwind, the therapist guides you below the surface, where most of the bodywork occurs. The merger between above and below water is a harmonizing blend of timeless, weightless wonder.
"The water just takes over and they dance." "People laugh or sing underwater. They don't want to come up." Comments overheard by Two Bunch Palms therapists.
The underwater choreography distinguishes this treatment from the rest. Developed in 1987 by Swiss trainers Arjana Brunschwiler and Aman Schroter, WASSERTANZEN has been described as the ultimate spa treatment. You learn to become seaweed floating in the currents.
You do not have to know the moves of WATSU OR WASSERTANZEN. The highly trained spa therapists at Two Bunch Palms take care of that. A return to the Dolphins? Rebirthing in the water? Or simply the ultimate? We'll let you decide ....
courtesy Two Bunch Palms
---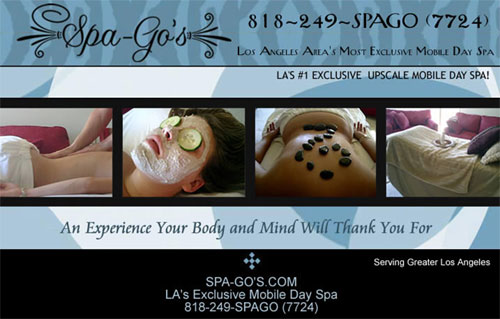 ---
THE ULTIMATE IN LUXURY...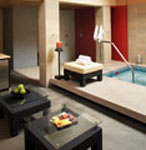 voda spa invites you to immerse yourself in our serene oasis. A blend of old world spa traditions and modern luxury, voda spa is Los Angeles' premiere day resort. The perfect spot for total relaxation and rejuvenation, a visit to voda spa truly feels like a vacation from the frantic pace of the city.
Come spend a few leisurely hours with us, enjoying our expansive facilities and services. Everything you need for the ultimate day of pampering is available at voda spa, all under one roof...
Relax in our selection of Russian, European and Asian style saunas and scrub rooms.

Take a dip in a large indoor swimming pool, cold plunge and Jacuzzi.

Indulge in our unique top-of-the-line spa treatments.

Be a star in the exclusive VIP suite with its own spa tub, sauna and treatment room.

Refresh yourself in the voda café, featuring a healthy and delectable menu.

And wrap it all up with a signature cocktail in the V room lounge.


7700 Santa Monica Blvd.
West Hollywood, CA 90046
(323) 654-4411
---