Sense of Style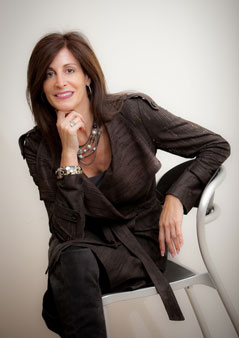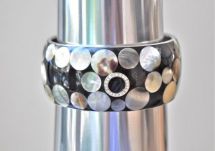 Deborah Gaspar "Bringing nature's Timeles Beauty to Your Lifestyle"
Belts & Bangles from mother of pearl & sterling silver Collection
NOVEMBER 1 & 2 - Neiman Marcus – Fashion Island
www.deborahgaspar.com  (214) 697-7390                               __________________________________________________________                   NOBU HOTEL CAESARS PALACE 2013 L.A. FASHION WEEKEND
Le Mali -
East Meets West Inspired Gowns
Already heralded as one of the Best New Hotels of 2013 by CNN, the world's first
Nobu Hotel at Caesars Palace
in Las Vegas showed off its stylish side on the red carpet as the Title Sponsor of the
2013 L.A. Fashion Weekend
at Sunset Gower Studios in Hollywood. 
conjunction with their headlining sponsorship, the Nobu Hotel commissioned LA based design team, Marlene and Tara Herrera from
Le Mali Designs
to create four distinctive couture gowns inspired by the hotel's visionary east-meets-west design aesthetic. Also showing their own spring line at L.A. Fashion Weekend, the dynamic duo took the time to create these one-of-a-kind dresses.
Showcasing Nobu's first-ever, in-room dining menu, exclusive amenities and guest privileges, Nobu Hotel is centrally located within Caesars Palace, at the heart of Las Vegas' world-class entertainment, luxury shopping and gaming. 
THE PENINSULA NEW YORK SPA BY ESPA
An Ideal Destination for Grounding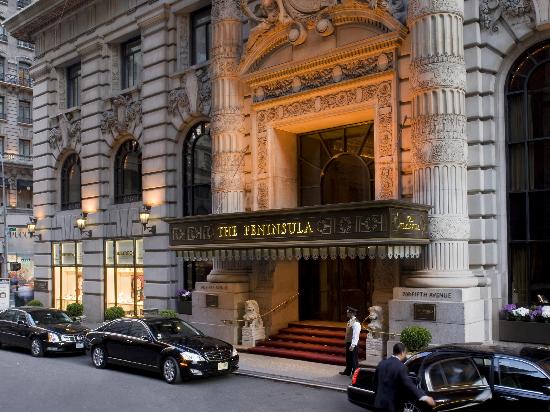 The first high-profile hotel spa in New York was opened in the 80s by The Peninsula New York, and in January 2009 it opened the opulent new spa The Peninsula Spa by ESPA, which covers three floors, with a main entrance on the twenty-first floor. The huge Peninsula Spa by ESPA offers 12 treatment rooms, a sun-lit movement studio, a glass-enclosed pool featuring panoramic city views and a fitness center. For a first hand look go to " Go on a video tour of the Peninsula Spa by ESPA.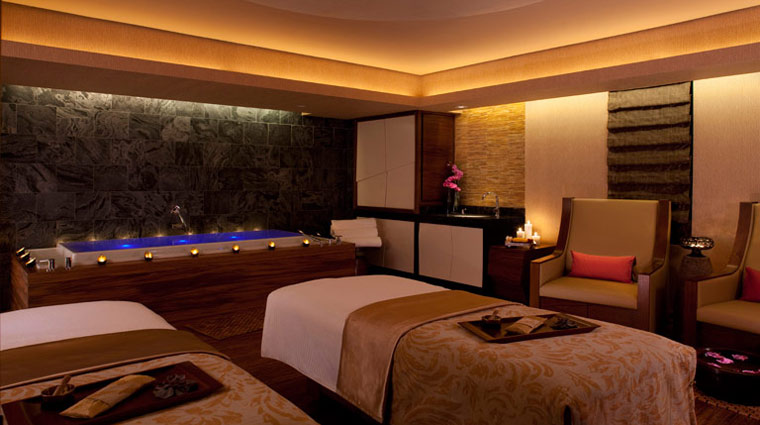 Their reception area is earthy and inviting with gold detail. The designer Alexandra Champalimaud's nature in New York spa design was created to provide grounding for New Yorkers entering this special sanctuary in the center of the city. Thermal suites, featuring aromatherapy steam rooms, saunas, showers and ice fountains are dramatically set within a twenty-four karat Bisazza mosiac.
Guests are offered a welcome tea with macaroons, and the oshibori towel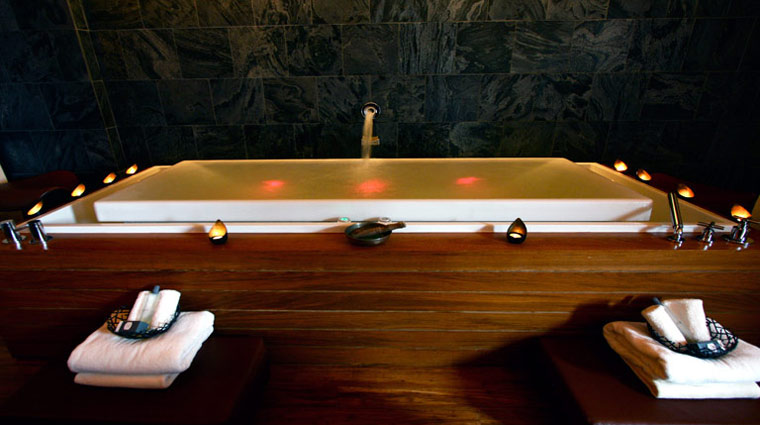 they enter the Asian Tea Lounge in preparation for a treatment. All the Asian, Ayurvedic and European treatments at The Peninsula Spa are designed by ESPA, a global spa dynasty. The private spa suite features city views, and aromatherapy steam shower and whirlpool bath with chromotherapy lighting. The treatment have lighting and music personal adjustment.
Popular Spa signature Peninsula Ceremony, a Deep Tissue Experience, is a therapeutic massage that features vigorous and easy flowing techniques to take pressure off joints and relax the entire body. It begins with a foot bath that is perfect for relaxing. The Yang Soother and Yin Uplifter are also implemented to assist with restoration of balance for body and mind.
This venue was the first in the United States to offer three new all-natural Super Active Facials with specific massage techniques to establish immediate and long-term results. ESPA's very peaceful Relaxation Room with four screened beds is considered a unique and special place to get tucked in an adjustable bed to rest while listening to your favorite music on earphones.
The Peninsula Spa in New York City is the flagship spa for ESPA in the U.S. and is part of the Peninsula Wellness program. Reservations for the Spa can be made directly at 212-903 3910 or visit: www.peninsula.com.
---