Spas at New Properties Opening in 2011-12
The expanding Four Seasons network: more of the world's most distinctive experiences. Four Seasons currently manages 85 hotels and resorts in 35 countries. The company is committed to providing amenities that its guests deserve, which is why each of the below new Four Seasons properties features a spa. Four Seasons looks forward to expanding its global spa footprint.
Four Seasons Hotel Marrakech - now open
Le Spa sends guests on a journey of inner and outer peace, tranquillity and complete relaxation. In the heart of the Resort, Le Spa at Four Seasons Hotel Marrakech presents a luxurious sanctuary inspired by Middle Eastern traditions and contemporary Western treatments. Taking a cue from Mother Nature, Le Spa embraces a holistic approach to well-being, providing body and facial treatments that incorporate precious herbs and plants from the surrounding Atlas Mountains, including eucalyptus, saffron, rose, olive, orange and argan. Ancient hammam remedies and organic treatments are designed to benefit body, mind and spirit. Le Spa offers separate relaxation areas for men and women, and a hammam spa with open gardens. Exclusive private pavilions with a private garden, Watsu pool and Ghassoul are available for couples.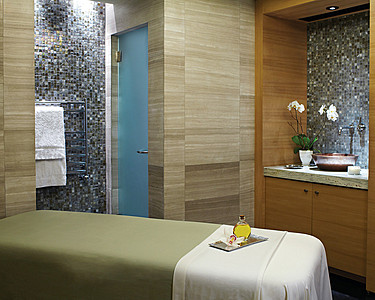 Four Seasons Hotel Baltimore - opening November 14, 2011
Nestled at the edge of Baltimore's Inner Harbor East waterfront, the Hotel features a chic, European-style spa destination. The expansive 10,200-square-foot (948-square-metre) contemporary facility includes 11 treatment rooms and an extensive menu of indulgent therapies designed to leave one relaxed, rejuvenated and recharged. The Spa features ESPA products that use results-oriented ingredients found in nature. Prior to treatment, guests relax in one of the regal Tea Lounges with a choice of exotic teas and fresh fruit, and then indulge in luxurious spa experiences including the aroma steam room, Finnish rock sauna, lifestyle showers, ice fountain and relaxation rooms.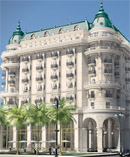 Four Seasons Hotel Baku, Azerbaijan - opening March 2012
With an unrivalled Baku spa, Four Seasons demonstrates a deep dedication to personal health and well-being in Azerbaijan. Above it all on the penthouse ninth floor, the Spa feels both soothing and uplifting. Guests will discover the most advanced skincare, body wraps and massage therapies, reflecting ancient traditions from Turkey and Persia – perfect for winding down after Baku business meetings. The nine spa treatment rooms include a special facility for Ghassoul mud applications and a VIP couple's suite with a private terrace and restful views of the Caspian Sea.
Four Seasons Hotel Lion Palace St. Petersburg - opening April 2012
After busy days of sight-seeing, the spa at the new hotel helps guests to unwind and restore. Constructed within a triangular courtyard, the four-level facility includes a 24-hour fitness centre, Russian-style saunas and six treatment rooms, offering the finest international skincare and massage. The top level features a triangular relaxation pool, bathed in sunlight from the glass rooftop.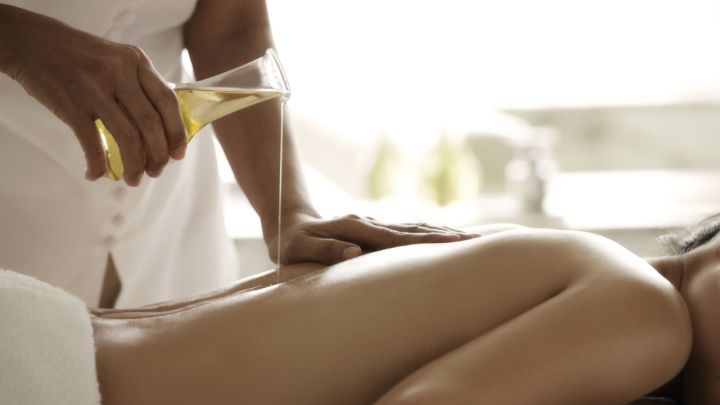 Four Seasons Hotel Guangzhou - opening Spring 2012
Hua Spa at Four Seasons Hotel Guangzhou offers an ideal retreat from the hectic pace of the city below. Located on the 69th floor, Hua Spa offers nine treatment rooms – most with natural light from floor-to-ceiling windows. Three VIP treatment rooms are especially designed for couples. Each treatment room provides a vitality tub and private shower. Men's and women's locker rooms each offer sauna and steam. Hua Spa features an extensive water-based treatment area with Vichy-style shower, Crystal Steam Room, Lanconium, Herbal Steam Bath, Swedish Sauna and Ice Fountain. These extensive facilities allow Hua Spa to provide an exceptionally broad range of treatments.
Spa choices include traditional Chinese message and treatments utilising aroma therapy and hot stone techniques, as well as those making use of hydrotherapy, salt scrubs, herbal and mud wraps. Some offer a combination to accomplish special health-related goals, such as jet lag recovery and increased energy. The Spa's 24-hour fitness centre is equipped with cardio- and weight-training facilities. A 25-metre (82-foot) lap pool overlooks the city from a horizon edge, and a windowed poolside terrace lets guests feel as if they are floating in the clouds.
Four Seasons Hotel Toronto - opening Summer 2012
Hotel guests and the Toronto community can at last enjoy an exceptional Four Seasons experience in the spa. Aesthetically simple and serene, it is the largest luxury hotel spa in the city, featuring 16 treatment rooms, including a couple's spa suite, manicure and pedicure stations and spa boutique in Yorkville. Heat experiences will include a sauna, whirlpool and lifestyle shower, as well as relaxation and waiting lounges. The spa will adjoin a full-service fitness centre where hotel guests can work out with a view and a sunny indoor pool and terrace.
Four Seasons Hotel Pudong, Shanghai - opening Summer 2012
With luxe interiors and modern lines inspired by Shanghai's Art Deco period of the 1920s, Four Seasons introduces a second hotel for China's booming business capital. On eleven floors of the 21st Century Tower, in the heart of the Lujiazhui financial zone, the Hotel is a haven of sleek, contemporary comfort with wall-to-wall views of the ever-changing Pudong skyline.