MIRAMONTE RESORT SPA
THE WELL Offers Unique Treatments for Couples and Singles
by Bonnie Carroll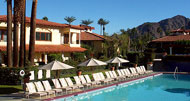 THE WELL at the Miramonte Resort in Palm Springs is a tranquil haven of charm and sophistication where couples find not only romance, but also will find a unique treatment for soon to be mothers & dads. The Bella Body treatment, allows a woman to capture the amazing transformation of her body during pregnancy with a self-sculpted molding to keep forever. Poetry focused on the significance of this time in the couples life is shared as the mother-to-be is seated comfortably and the therapist guides the partner through each step as he creates the heirloom sculpture for his wife. This beautiful keepsake can be sent to specialist Francine Krause, who will sand marbelize it for display. The fee for this treatment is $130.00 for 60 minutes and the Couples Bella Body is $150.00 for 75 minutes.
Individuals visiting the resort will enjoy daily fitness classes and outdoor activities including Dosha Yoga, incorporating Ayurvedic principles with yoga postures; Hydro Yo-Chi, combination of Yoga and Tai Chi in a water environment; Floated Guided Meditation; Tai Chi; Relax 02, a class to help expand one's knowledge of the breath through aromatherapy and nine different ways of breathing; and more.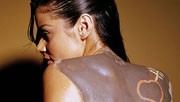 THE WELL is a sanctuary from 21st century living, with classic old world style, featuring a full range of health, wellness, and beauty facilities as well as regional treatments that are distinctive and unique such as the Pittura Festa, the signature mud painting party treatment for couples or groups. The 12,000 square foot spa includes four hideaway suites, Vichy showers with tables built from 100-year-old Acacia cedar, two river benches and a Watsu pool.
Miramonte Resort & Spa brings the spirit of the Mediterranean to the California desert community of Indian Wells, just minutes from Palm Springs. A collection of villas set amidst 11 acres of bougainvillea-filled gardens and Italian fountains take guests on a memorable Tuscan style escape. For information visit: www.miramonteresort.com
---
VALENTINE'S DAY PAMPERING AT PACIFIC WATERS SPA
by Bonnie Carroll
A Variety of Spa Packages Lure Lovers to Hyatt Regency Huntington Beach Resort & Spa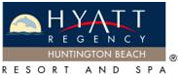 From private therapeutic rose petal baths for two, to passion oil massages and sensual chocolate experiences, Pacific Waters Spa at Hyatt Regency Huntington Beach Resort & Spa is offering a variety of special packages at special rates from February 1 through March 30, 2006 in celebration of Valentine's Day.
Couples Cupid's Crush Package
Guests will escape into romantic bliss while experiencing the Spa's Couples Cupid's Crush Package. The experience begins with a 25-minute Rose Petal Thalasso Bath for two and is followed by an 80-minute Aromatherapy Sea Stone Couples Massage. This combination encourages harmony and a unique and unforgettable sensation of relaxation. For Valentine's Day, this package, normally $435, is offered at $350.

Sea of Love Package
For lovers wanting to give their Valentine a unique head-to-toe experience that helps balance and rejuvenate the central nervous system, Pacific Waters Spa offers the Sea of Love Package. The package begins with a 50 minute Passion Oil full body massage that works to heighten senses when applied to the back, hands and feet. The treatment continues with a Sea of Life 50-minute facial. As the body inhales and exhales in a tide-like rhythm, a sense of floating and deep relaxation makes this an unforgettable experience. For Valentine's Day, this package, normally $265, is offered at $225.
Chocolate Body Bar
The aromatic and exotic scent of chocolate gives spa enthusiasts an overwhelming sensation of indulgence and sense of well-being. The Chocolate Body Bar Package features a luxurious 25-minute Chocolate Mint Scrub, followed by a 25-minute application of decadent Chocolate Massage lotion, leaving skin refreshed, vital and nourished. For Valentine's Day, this package, normally $130, is offered at $115.
Decadent Chocolate Pedicure
This decadent pedicure delights feet like an ice cream sundae soothes the soul. Feet are first cleansed with a rich cocoa cleanser, then exfoliated with a chocolate scrub and wrapped in a warm caramel hydrator. For Valentine's Day, this pedicure, normally $85, is offered at $75.
In addition to spa packages, Hyatt Regency Huntington Beach Resort & Spa is is offering room packages and romantic dining experiences for Valentine's Day. The resort is located in the heart of "Surf City, USA," and features 517 tastefully appointed guestrooms, including 57 suites, offerings guests sweeping views of the Pacific Ocean. It is also home to three restaurants, including The Californian, a AAA Four Diamond Award recipient, a lounge, and more than 110,000 square feet of indoor and outdoor function space. For information call (714) 698-1234.