TERME DI SATURNIA SPA & GOLF RESORT'S MEDITERRANEAN LIFESTYLE MANTRA REVERBERATES IN ITS INVENTIVE ON-SITE RESTAURANTS
SATURNIA, ITALY – Located at the base of the medieval village of Saturnia, in the heart of the Tuscan Maremma region of Italy, Terme di Saturnia Spa & Golf Resort has incorporated the healthful and beneficial properties of the "Mediterranean Lifestyle" in its culinary program at is on-site restaurants Ristorante Aqualuce and Ristorante all'Acquacotta. Dishes are rich in antioxidant elements and omega-3, known to reduce the risk of cancer, diabetes and heart disease, and incorporate the elements of a well-balanced diet including high protein meats and high fiber fruits and vegetables.
Created by Executive Chef Pierluigi Marani, the healthy menus contain fresh fruits and vegetables, grains, meat, fish and olive oil, all of which are abundant in the southern Tuscany region with its close proximity to the Mediterranean waters and farms lands. Providing a sensible diet is a fundamental element in achieving the "Mediterranean Lifestyle," which is defined as an equal combination of a balanced life, physical activity and a healthy diet. The promotion of a fulfilling and healthy lifestyle is the philosophy and overall objective of the Terme di Saturnia experience. The resort aims to provide each guest with the core principals of the Mediterranean Lifestyle, which can be incorporated into their daily lives upon departure.
Terme di Saturnia's newest restaurant, all'Acquacotta, is the perfect choice for classic Tuscan dining with its selection of traditional and seasonal Tuscan fare such as Crostini Misti Toscani, mixed Tuscan canapés and choices rich in protein including Pappardelle al Sugo di Cinghiale, large egg noodles with wild boar sauce, and Bistecca di Chianina alla Fiorentina, Florentine T-bone steak of "Chianina" beef. For dessert, pastry chefs Riccardo Cantonetti and Salvatore Longo offer tempestuous selections including Paradiso al Cioccolato in Salsa alla Vaniglia, chocolate cake in vanilla sauce, a selection of Tuscan cheeses accompanied by homemade marmalades and much more.
Ristorante Aqualuce, Terme di Saturnia's second on-site restaurant, features sophisticated and innovative dishes selected from international, Italian, Tuscan and Vegetarian recipes. From high protein Wild Boar Salami and Black Olives and Melon Cold Soup with Raspberries Vinegar to Coquilles de Saint Jacques with Rice, Curry, Shrimp and Pumpkin Flowers and fresh fish choices with omega-3 to help reduce cholesterol such as Sea Bass with Toasted Bread, Potatoes Mignon and Grill-Fired Leek, this eclectic menu offers cuisine to please even the most discerning palate. In addition, Ristorante Aqualuce offers a special Chef's Dinner and Spa Menu.
"The goal of our culinary program is to educate guests on making the smart and healthy choices, but also helping them understand that heart and body conscious choices don't necessarily mean you have to sacrifice the taste and enjoyment of a meal," said Chef Pierluigi Marani. "At Terme di Saturnia's two upscale on-site restaurants, guests benefit from a wide selection of savory and satisfying dishes made with the highest quality ingredients, such as high-protein, locally breed meats, freshly caught fish and fruits and vegetables farmed from the surrounding hills of Tuscany."
A true medical spa with a staff of 45 therapists and five medical doctors, Terme di Saturnia Spa & Golf Resort features therapies for beauty, stress management and thermal and hydrotherapy treatments based on the area's unique thermal waters which date back to the Etruscan period. The 3,000-year old thermal pool has been flowing continuously into the natural crater nestled at the center of the resort, containing precious minerals and salts which were found to have healing effects on aches and pains of the ancient Romans.
Terme di Saturnia features a 3,000 year-old thermal pool, 140 guestrooms, including 65 junior suites and eight suites, state-of-the-art spa with 60 treatment rooms, two restaurants, an Aldo Coppola Hair Salon, a conference center with meeting room for up to 250 people, six outdoor and two indoor pools, a replica of a traditional Roman bath house, fitness center, tennis court, putting green and driving range, Cruciani Cashmere Boutique, and an 18-hole golf course that will be completed by the end of 2007.
The property has created the Mediterranean Lifestyle Package featuring cuisine, activities, therapies and treatments along with a program guests can follow.
Mediterranean Lifestyle Package Includes:
Four nights accommodation in a junior suite for two
Breakfast featuring local products served daily
One Specific Face Treatment, Full Body Massage, Four-Hand Massage Shower
Complimentary use of thermal pools, Roman Bath, reserved deckchair in the pool's park, tennis court, golf-driving range, bikes, gym equipment
Afternoon tour to surrounding towns in Tuscan Maremma
Guided morning hikes
One complimentary bottle of wine served with dinner
One complimentary dinner at the resort's Tuscan restaurant All'Acquacotta
Welcome gift
Airport transfers
Cost - Mediterranean Lifestyle Package E2,974 $4,100
All guests receive complimentary use of:
Use of thermal pools
Use of Roman Bath with sauna and steam bath
Golf driving range
Guided morning hike
Use of thermal water falls
Reserved deck chair and sun umbrella in the pool's park
Use of the gym, classes not included
Raes are per couple based on a double occupancy for three nights. Rates are valid through December 24, 2007. Rates are subject to availability.
Conversion rates to American Dollars as of July 16, 2007 are subject to change. Cost savings are calculated based on standard rates and package contents.

To book a stay at Terme di Saturnia or for more information on the resort please visit www.termedisaturnia.com or call +39 0564 600111.
---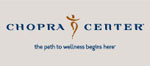 The Chopra Center for Wellbeing
presents Emotional Freedom
December 3-7
Carlsbad, California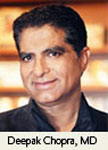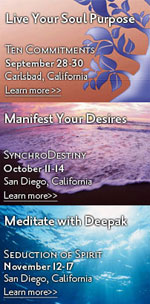 If you want to let go of pain, anger, and feelings that keep you from moving forward, you are ready for Emotional Freedom. Renowned mind-body physicians Dr. Deepak Chopra and Dr. David Simon will gently guide you through a unique healing process that has transformed the lives of many people coping with divorce, loss, childhood abuse, break-ups and painful family relationships.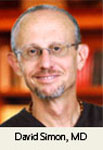 This special five-day program integrating ancient Eastern wisdom with modern psychological insights offers you a rare opportunity to connect to yourself at the soul level. Whether you've recently experienced an upsetting event or have been carrying the pain of old emotional wounds, Emotional Freedom will help you rediscover joy and open your heart to love.
Call 888.736.6895 to register or visit
chopra.com for more information