Villa Sassa Hotel, Residence & SPA is celebrating its tenth anniversary: ten years of passionate and enthusiastic dedication to the well-being and satisfaction of our guests. Help us blow out our 10 candles and commemorate by taking advantage of the ten special offers which we have specially created for our tenth anniversary. There are 10, 100,  1,000 reasons for coming back to Lugano... We'll be expecting you!
Roland Henkel, Director
Our ten special offers
If you are the same age as Villa Sassa, you stay overnight for free: children aged up to 10 can stay free of charge in their parents' room (breakfast included)
Book a stay of 10 consecutive nights and receive a 10% discount on the best tariff available when you book
Happy Birthday massage at Aurum SPA: 50 minutes of complete relaxation at a special price of CHF 110
10 Body Flying lessons at the Wellness Club Sassa at a special price of CHF 250
10 Full entries to the Wellness Club Sassa at a special price of CHF 400
10 Personal Training sessions at the Wellness Club Sassa at a special price of CHF 800
10 Personal Training sessions with Pilates Reformer at the Wellness Club Sassa at a special price of CHF 1,000
Ai Giardini di Sassa restaurant: every week, the Chef offers a choice of 10 classic Villa Sassa dishes at a special price
Invite 10 friends to lunch or dinner and Villa Sassa will offer all of you a free glass of Prosecco to toast its anniversary together
Commemorate your 10th wedding anniversary or the anniversary of your company, or are your children or grandchildren turning 10? Celebrate at Villa Sassa and you will receive a 10% discount!
All above offers are valid from September, 1st until December, 30th 2012.
For further information or bookings: info@villasassa.ch
For information: info@villasassa.ch or Telephone +41 (0)91 911 41 11

WHERE TO GO WHEN YOU NEED A PERFECTLY FIT LOOK
The beautifully made, durable and slimming/shaping garments offered by TC are favorites of celebrities around the world, and also favorites of just plain Jane's who do not have the time to shape and firm at the latest hot gym, but want to look sensational in their clothes. I personally endorse the great undies and body wear by TC. They are like a second skin and are so comfortable to wear. Simply Sensational!!
LOOK FIT EVEN IF YOU'RE NOT ....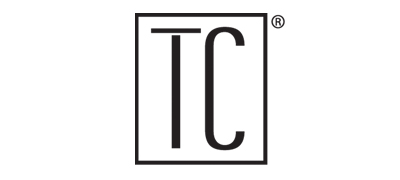 What gives "the edge" to TC Edge® panties? The answer is their sumptuous hand, unrivaled comfort, and patented Wonderful Edge® finish. Available in microfiber, lace, and cotton/Lycra® fabrications, in a variety of colors and silhouettes, these panties provide a luxurious feel against the skin. And the breathable, Wonderful Edge® silicone finish around the leg openings ensures that they stay in place all day long, preventing any uncomfortable ride-up. Perhaps best of all, Wonderful Edge® eliminates all traces of visible panty lines, even under the tightest-fitting pants. TC Edge® panties are true technological marvels.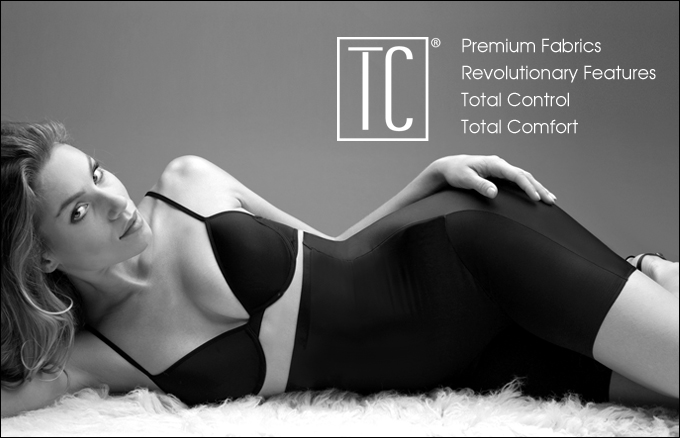 TC® shapewear, offered in several levels of control, provides a sleek, smooth elegance to the most fashionable ensembles. Its styles combine the superior stretch and memory of its premium fabrics with the Wonderful Edge® finish to deliver all-day comfort. These lightweight and anti-static garments won't ride up, roll down, or show through. Some products feature Wonderful Panel® and DSC® technology that deliver targeted, adjustable, and comfortable control independent of any seaming.
The Just Enough® collection provides the perfect balance of smoothing, toning, and shaping with all-day comfort, while the Even More® collection incorporates two or three plies of fabric to deliver additional control and shaping for those special occasions. The Sheer Comfort collection offers styles in an airy, sheer fabric that lift the backside.
TC® Fine Intimates, first introduced in 1997 as TC Fine Shapewear®, can be found in the stores, and on the websites, of fine retailers throughout the United States including: Bloomingdale's, Dillard's, Lord & Taylor, Nordstrom, Saks Fifth Avenue, and Von Maur®. They're also available through TCFineIntimates.com/TC-Fine-Intimates, BareNecessities.com, and HerRoom.com.

_______________________________________________________________
TC® Fine Intimates is a premium brand of intimate apparel made by Cupid Intimates. Combining elegant designs, revolutionary product features, and the finest fabrics, TC® products set industry standards for comfort, styling, performance, and customer satisfaction. In the majority of fitting-room comparisons, consumers prefer TC® panties and shapewear to those of other intimates brands. True to the inspiration of its name, the handmade products of TC® Fine Intimates deliver total control and total comfort.
---