The stunning five-star Sofitel Queenstown Hotel & Spa is located in the heart of New Zealand's premier four season lake and alpine resort.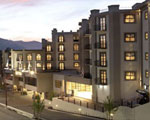 Queenstown nestles on the shores of Lake Wakatipu with a backdrop of rugged mountains against crystal clear skies, attracting visitors from around the world.
It's apt then that Queenstown is home to New Zealand's very first Sofitel, a luxury boutique hotel, designed to harmonise with its alpine environment, with an absolute downtown location.
Boutique in style, Sofitel Queenstown Hotel & Spa offers a genuine, war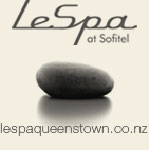 m and personalised service with 82 opulent and stylish deluxe rooms, suites, and penthouses, plus two levels of restaurants, bars and boutique retail.
Sofitel blends the best of hospitality traditions with modern sophistication and the most discerning standards.
We look forward to welcoming you to our world.

Sofitel Queenstown Hotel & Spa
8 Duke Street, Queenstown, New Zealand.
P: +64 3 450 0045
F: +64 3 450 0046
W: www.sofitelqueenstown.com
Email: reservations@sofitelqueenstown.com

---