MONTAGE SPA  Deer Valley Utah
by Bonnie Carroll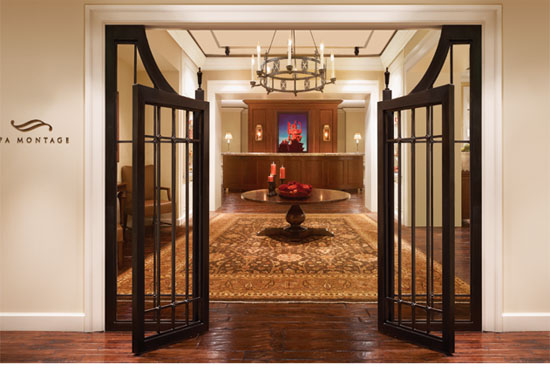 Summer get-a-ways are fun for everyone, and couples looking for a beautiful setting to unwind will love the beauty of Deer Valley, Utah and the divine amenities of the Montage Hotel, located at 9100 Marsac Avenue in Park City, Utah. Their beautiful spa offers an abundance of magical signature treatments to relax, revive and renew you.

Signature treatments cost from $190-$395, and their Kim Vo Salon offers 60 minute manicures for $70.00. A Kim Vo cut is $80.00 for women and a blow dry is $70.00. See their menu for specialty salon treatments.

Montage in Beverly Hills is located in the heart of the city, and  is also a great respite for a day or a weekend. For Montage information and services visit www.montagehotels.com.

BEES, FRESHLY-HARVESTED HONEY AND THREE MONTHS OF SWEET CELEBRATIONS TO HIGHLIGHT SUMMER HONEY FESTIVAL AT THE RITZ-CARLTON, CHARLOTTE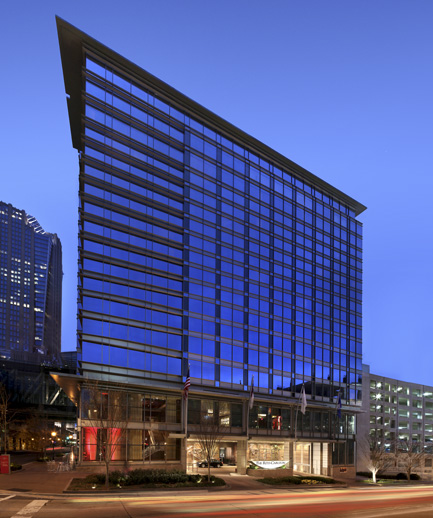 The Ritz-Carlton, Charlotte has unveiled plans for its first-ever Summer Honey Festival – three months of special events and dining festivities celebrating the 100,000 honeybees which live on the hotel's green, vegetated roof. The Summer Honey Festival begins this June 1, as the hotel's Bar Cocoa all-dessert dining experience and The Ritz-Carlton Spa, Charlotte introduce a roster of seasonal honey-based offerings available until September.
 On June 20, the first honey harvest of the summer will take place, reaping more than 30 pounds of natural honey to be used in Bar Cocoa's breakfasts, all-day desserts and freshly-made gelato. The honey may also be enjoyed at the property's weekend ice cream socials, which feature house-made honey- pecan gelato, and in several specialty treatments presented by the spa. For the first time, the hotel's signature honey-pecan gelato will also be available for purchase directly at Bar Cocoa.
 The Summer Honey Festival at The Ritz-Carlton, Charlotte is set to offer the following highlights:
 DINING
Rooftop Honey Brandy Sour: Available on the Lobby Lounge and Urban Sip cocktail menus, the hotel's hand-crafted signature Rooftop Honey Brandy Sour cocktail offers the very best of sweet and tart, served nicely chilled.
 Daily Chocolate Afternoon Tea: Featuring this season's annual harvest, summer honey is offered to sweeten a variety of loose-leaf teas presented alongside the hotel's contemporary take on afternoon tea.
 Freshly-Baked Honey Bread: Offer from June through August, this new summer treat will be served with compliments to every weekend brunch guest of Bar Cocoa.
 COOKING CLASSES
You Scream, I Scream, We All Scream for Ice Cream:  Presented July 13, 2013, 9 a.m. to noon or 2 p.m. to 5 p.m. Learn how to craft home-made ice cream, working alongside the hotel's chefs in Bar Cocoa's Cocoa Lab pastry kitchen. Tips will be shared for finding the perfect balance of cream and flavorings – a perfect session for a warm summer day. Desserts to be mastered will include The Ritz-Carlton, Charlotte Signature Honey Pecan gelato. The class is open to hotel guests and the public and is priced at $75 per person (age 18 and up).
 THE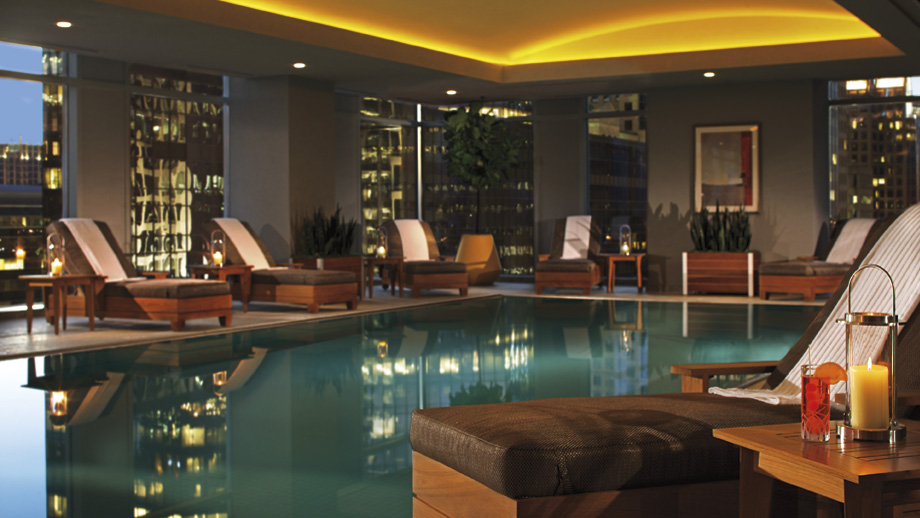 Offering panoramic views of the heart of Charlotte, The Ritz-Carlton Spa & Wellness Center will present
 Honey Detox Body Treatment: This cleansing indulgence uses honey harvested from the beehives and hand-carried to the Spa & Wellness Center. The treatment exfoliates and tones, ending with a rich shea butter full-body massage fragranced with natural citrus and vanilla oils.
 Honey Detox and Chocolate Truffle Signature Treatment: A true spa treat, this treatment features a light skin brushing, natural honey exfoliation and detox, and a rich chocolate truffle wrap to help rehydrate and refine the skin. After a warm shower, an included Swedish massage seals in relaxation and moisture.
The Queen City Signature Manicure or Pedicure: The Spa & Wellness Center's signature scent, Honey and Chocolate, softens the skin and replenishes nutrients, followed by a restorative hot towel wrap and careful polish application.
The LEED® Gold-certified Ritz-Carlton, Charlotte is located at 201 East Trade Street, at the corner of College and Trade Streets in uptown Charlotte. For further information about Bar Cocoa, Urban Sip, The Spa & Wellness Center or The Ritz-Carlton, Charlotte, please visit http://www.ritzcarlton.com/charlotte. For room reservations, visit http://www.ritzcarlton.com, call toll-free 800-241-3333, or contact a travel professional.
__________________________________________________________________
GERMAN HEALTHY FUN
Treat yourself – the Black Forest Spa Route
Welcome to the Black Forest Spa Route in the northern Black Forest. This 270-kilometre scenic drive passes idyllic valleys, hot, mineral-rich springs, spas and health resorts, making it the perfect place for all-round pampering.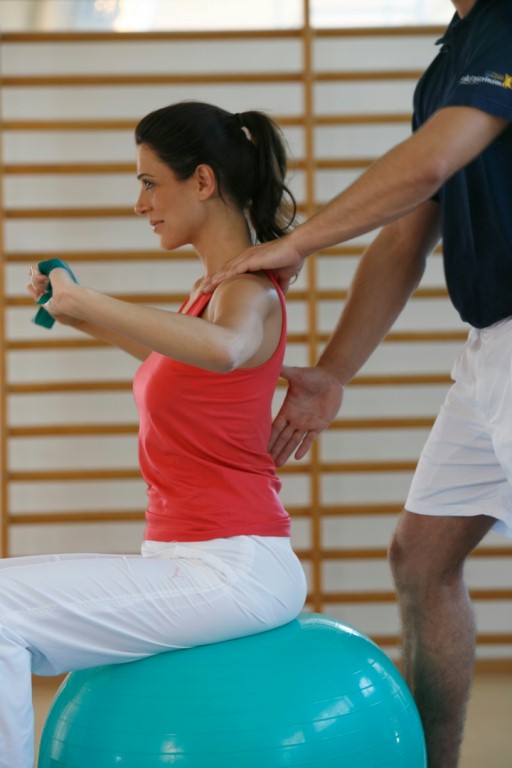 Whether you prefer to relax in the bubbling waters of the thermal baths or get your circulation going in the Kneipp pools, wellness is a longstanding tradition in the Black Forest. From the 'gold town' Pforzheim to Bad Rippoldsau, the Black Forest Spa Route takes you on a circular tour through an unparalleled natural landscape that is perfect for wellness, fitness and health breaks. Draw strength from your surroundings – Mother Nature will give you energy, while the food and wine will restore your lust for life. Few other regions have as many Kneipp, climatic, thermal and mineral health resorts as the northern Black Forest, one of Germany's largest nature reserves. There is a large choice of leisure activities with something for everyone – from walking, cycling, golf, climbing, fishing and paragliding to a wide range of winter sports. The region's deeply carved valleys have been home to beneficial thermal mineral springs since time immemorial. Idyllic little towns, distinguished and elegant spa towns and health resorts, abbeys, castles, palaces, secluded lakes, peat bogs and picturesque valleys define this landscape. Everywhere you look you are surrounded by nature, culture and history. The northern Black Forest offers gentle hills, vibrant colours and healthy, relaxing air – a chance to breathe deeply and to find your inner self. And if the woodland air and the thermal waters stimulate your appetite, you're sure to find delicious food in the right surroundings – whatever your taste.
__________________________________________________________________
---