"The winds of grace are blowing – it is you who must raise your sails."
~ Rabindranath Tagore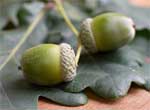 THE POWER OF INTENTION
"You are what your deepest desire is.
As your desire is, so is your intention.
As your intention is, so is your will.
As your will is, so is your deed.
As your deed is, so is your destiny."
~ Upanishads
Intention is the starting point of every spiritual path. It is the force that fulfills all of our needs, whether for money, relationships, spiritual awakening, or love. Intention generates all the activities in the universe. Everything that we can see – and even the things we cannot – are an expression of intention's infinite organizing power.
As the ancient Indian sages observed thousands of years ago, our destiny is shaped by the deepest level of our intention and desire. Once we plant the seed of an intention in the fertile ground of pure potentiality, our soul's journey unfolds automatically, as naturally as a bulb becomes a tulip or an embryo becomes a child. With this issue of Namasté, we invite you to explore the power of intention and harness it for deeper fulfillment.
---
XPRESSPA LANDS AT JFK AND LAGUARDIA
XpresSpa announces the opening of its 8th spa at JFK and 1st spa at LGA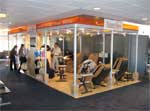 XpresSpa opened its newest spa and wellness center today in JetBlue Airways Terminal 5, John F. Kennedy International Airport.  "We are excited about JetBlue's beautiful, innovative and traveler-friendly terminal and thrilled that we were ready to open our doors and begin treating customers when JetBlue Terminal 5 opened for business at 6 am this morning," said Marisol Binn, President and co-founder of XpresSpa.  JFK is not only one of the United States' largest international gateways; it also has become the "Spa Capital" with more spas (8 XpresSpa locations) than any other airport in the world.
Just two days earlier, on October 20th, XpresSpa opened its first spa at New York LaGuardia International Airport in US Airways Shuttle Terminal. "With The price of fuel skyrocketing, new Charges for checking bags and fewer planes flying each day, air travel is an increasingly challenging experience. XpresSpa is a haven during this tumultuous time," said Binn.  "It has been a very busy week for XpresSpa in New York, but we are pleased to provide more locations to meet the demands of travelers today."
According to statements recently made by Michael Bloomberg, Mayor of New York, 75% of all domestic flight delays originate in New York.  According to Mayor Bloomberg, those delays cost our economy $40 billion per year.  With services that reduce and eliminate pre-flight tension and anxiety, XpresSpa provides travelers with a full line of services including Massages, Waxing, Facials, Manicures and Pedicures. "We are simply responding to the needs of airline travelers who are both physically and mentally exhausted by the demands of airline travel today," said Binn. 
About XpresSpa
XpresSpa, headquartered in New York City, currently operates 25 luxury full-service spas and wellness centers in airports in the United States, Mexico and Europe – 11 more spas are currently under development and construction.  For a list of locations, please visit www.XpresSpa.com. XpresSpa is open 365 days a year, 17 hours a day.  Opened in 2004, XpresSpa provides spa services to over 425,000 travelers a year, attracting a customer base of 54% men and 46% women. 
Some expansion plans include Las Vegas McCarran International Airport (October 2008), New York LaGuardia International Airport (November 2008), two spas at Lambert-St. Louis International Airport (November 2008), two spas at Hartsfield-Jackson Atlanta International Airport (December 2008), two spas at Washington Regan National Airport (April 2009). XpresSpa provides the same luxury spa services in surroundings that are consistent from one location to the next. No matter the airport, travelers can easily recognize XpresSpa and trust that they are going to receive the same high quality service time after time.
Now there is a good reason to get to the airport early.  Look Great.  Feel Better.
---