MARTI SPA -  MARTI ISTANBUL HOTEL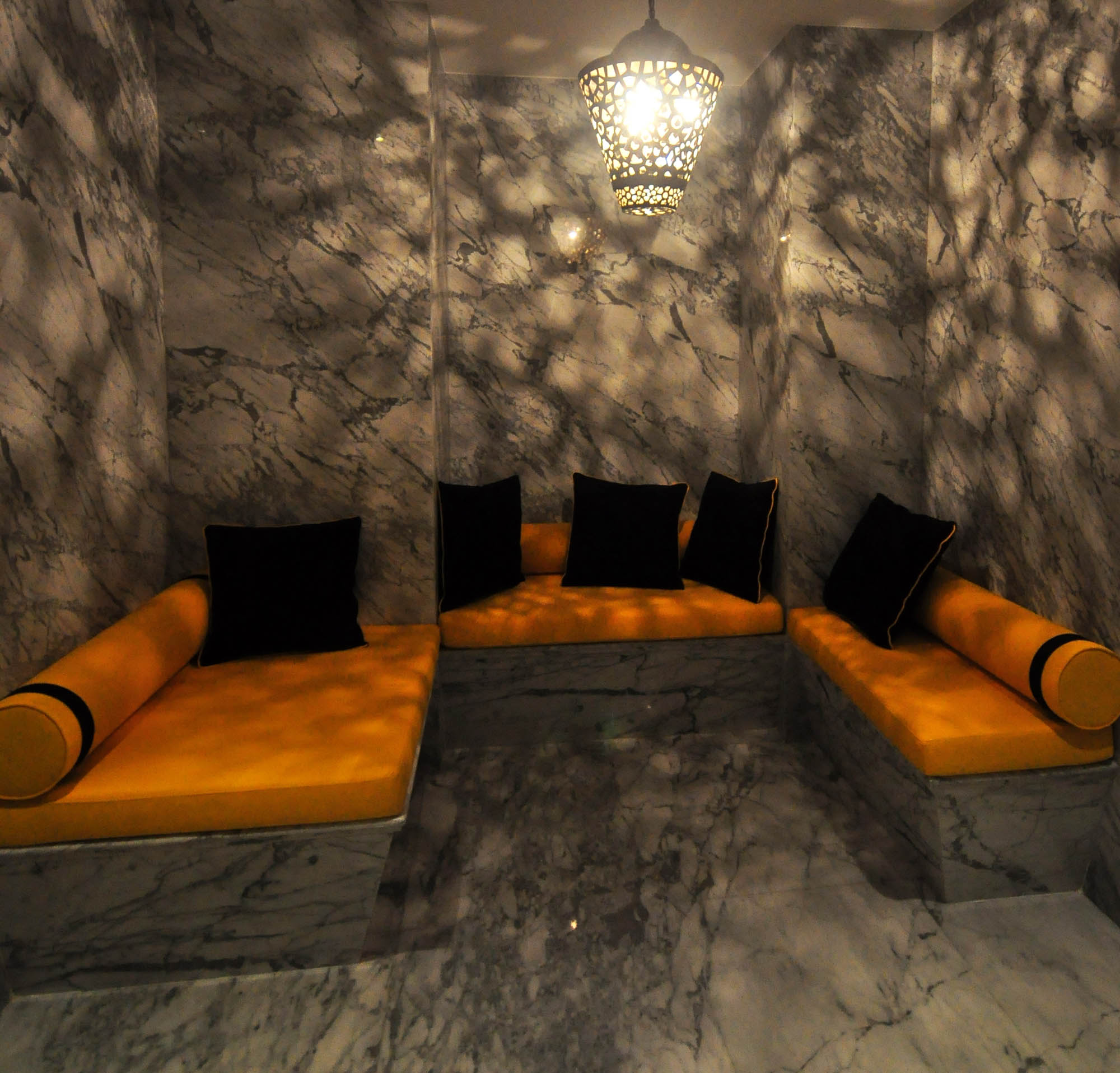 Wellness Istanbul at its Best      by Bonnie Carroll
Located on the top floor of the brand new Marti Istanbul Hotel, this beautifully designed and spacious facility (850 square meters) comprises five treatment rooms, separate men/women quarters each with private sauna and steam room, two traditional Turkish Hammams and a vast Roman Bath, generous relaxation areas and more.
An additional 150 square meter glass enclosed gym perched on the terrace of the hotel, is accessible by an internal staircase from the Spa lobby as well as separate elevator. Fitted with state-of –the –art equipment, this is a truly unique space that offers stunning panoramas of the vibrant metropolis beneath and beyond, including the first Bosphorus Bridge.
Marti was voted a top trend by this year's SpaFinder Wellness Spa and Wellness Report, for travelers who are looking for an authentic global wellness experience, and Marti Wellness has much to offer these modern travelers. Among the authentic Turkish amenities offered at the spa are genuine Turkish Hammams, culturally known as a retreat for physical and spiritual purification.  The Hammams are done in exquisite blue patterned marble, copper fixtures and heated pools including a Jacuzzi. To have a total traditional Hammam experience, guests are welcomed to enjoy a Traditional Turkish Bath, a full-body exfoliating treatment designed to cleanse the body, increase circulation and stimulate the immune system. This hamman treatment can be included with any express treatment, including any massage or facial. The spa houses three saunas, two steam units, three couples and two single massage rooms, a facial treatment roo, manicure and pedicure salon, changing areas with lockers, showers and WC's resting areas, and a 150-square meter gym outfitted with state-of-the-art equipment and stunning panoramas of the ancient metropolis. 4 hammam units including sections for ladies and gentlemen, and one hammam includes its own jacuzzi. There is also an inviting vitamin bar.
SpaSoul, with its international team of therapists, uses carefully selected products for a large selection of treatments tailored to suit individual needs and preferences. Guests will experience true rejuvenation in an atmosphere of comfort, professionalism and care.
Abdülhak Hamit Cad. No: 25/B Taksim 34435 Istanbul TURKEY Tel: +90 212 987 4000 Fax: +90 212 987 4011
__________________________________________________________________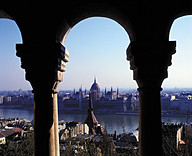 Four Seasons Hotel Gresham Palace Budapest Launches New Spa Treatment Featuring Omorovicza Skincare. Experience results-oriented new treatment at The Spa, to enjoy in summer.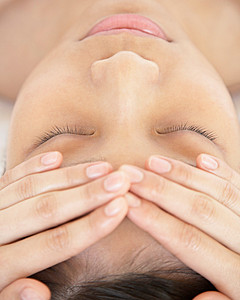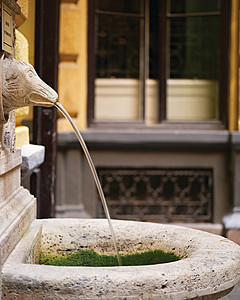 Spa at Four Seasons Hotel Gresham Palace Budapest is enhancing its menu with a new Spa treatment using Hungarian luxury spa cosmetics Omorovicza.
Omorovicza's story began more than 2,000 years ago when the therapeutic properties of Hungary's thermal waters and thermal mud were first discovered and the world renowned baths were built. Today, Omorovicza harnesses this ancient health and beauty phenomenon with Mineral Cosmetology and takes natural, anti-ageing skincare to a new level.
Gold Sugar Scrub - the Ideal Holiday Skin Smoother
This luminous Omorovicza treatment begins with an invigorating golden sugar body polish, followed by a soothing massage performed with aromatic ylang-ylang oil enriched with shimmering gold particles. Guaranteed to leave the body soft, smooth and hydrated, this treatment is perfect for that special occasion when one wants to look their radiant best.
With gold particles, cane sugar and ylang-ylang, this sugar body scrub gently eliminates dead skin cells and refines the texture of the skin, leaving it radiant and soft. Skin looks as goods as it feels with this exquisite luminous shimmer oil with light reflecting gold particles. Absorbing quickly, it restores and repairs tired, dry and damaged skin leaving one silky smooth and luminous.
"I am confident that our guests are going to be pleasantly surprised if not deeply impacted, by the way our new Gold Sugar Scrub treatment imparts such a profound sense of luminous rejuvenation." says Spa Manager Zsofia Hellinger.
The existing Spa menu presents treatments based on local traditions, such as Hungarian Moor Mud Therapy or the Classic Hungarian Body Wrap.
Inspired by Budapest's ancient spa traditions, Four Seasons Gresham Palace Budapest dedicates its entire top floor to a superlative Spa and Health Club. The Spa features seven treatment rooms, including a couples' suite, a unisex sauna, separate steam rooms for men and women, an infinity-edge lap pool and a whirlpool. Separate locker facilities for men and women, and fitness centre complement the relaxing Spa experience.
The Spa is open from 6:00 am to 10:00 pm daily to Hotel and non-Hotel guests. The Gold Sugar Scrub is available for HUF 26,000 for 30 minutes.
For reservations, call +36 (1) 268-5500 or book online.
REACTION is a new dimension for body firming and the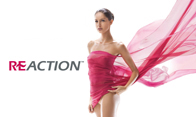 treatment of cellulitis. Reaction treats cellulitis at the root, strengthening the existing collagen fibres and toning and firming the skin. It is effective both on the face with its lifting effect and on the body with its slimming and toning effect. Clear results from the very first session, painless and without contraindications. This is a must to be perfectly in good shape for your bikini!
For any further information and personalized consulting please contact the Aurum Spa Team: spa@villasassa.ch or tel. +41 (0)91 911 46 10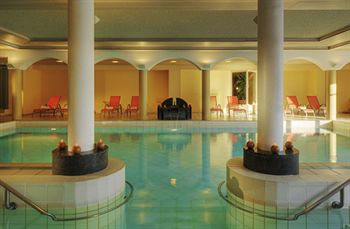 ---