SPA BABY SECRETS . . .
OHTLI SPA REVISITED
Ongoing Award Winning Escape
by Bonnie Carroll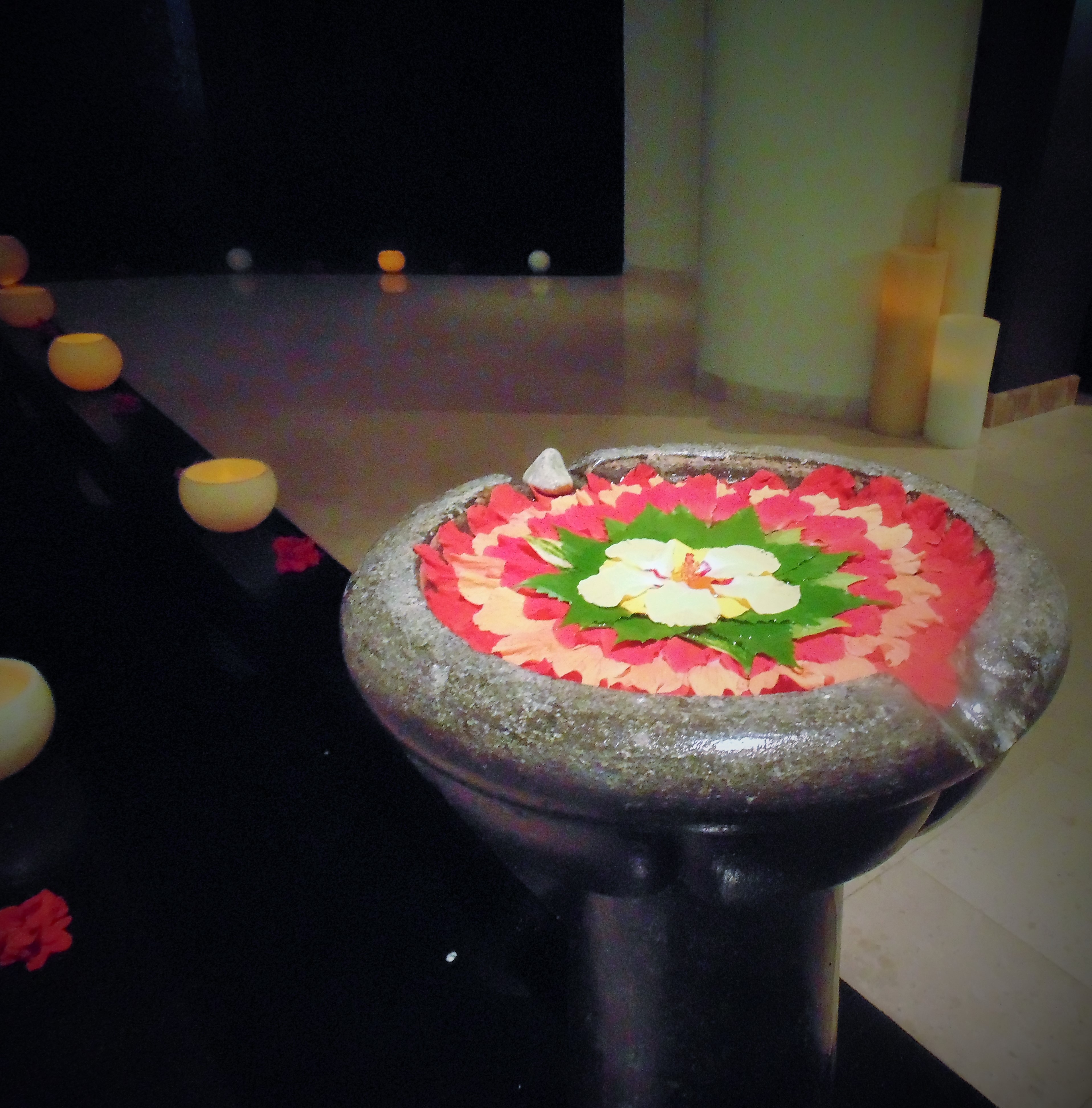 In 2007 when I visited the Casa Magna Marriott Resort & Spa the OHTLI SPA had undergone big changes and the staff were excited about the new Swiss and cold plunge showers, as well as the new sauna and steam facilities, but since this visit and another stop by in 2010 OHTLI has been recognized as one of the best designed health facilities in the world, and has become a renowned spa destination, winning awards and accolades from guests and spa journalists alike.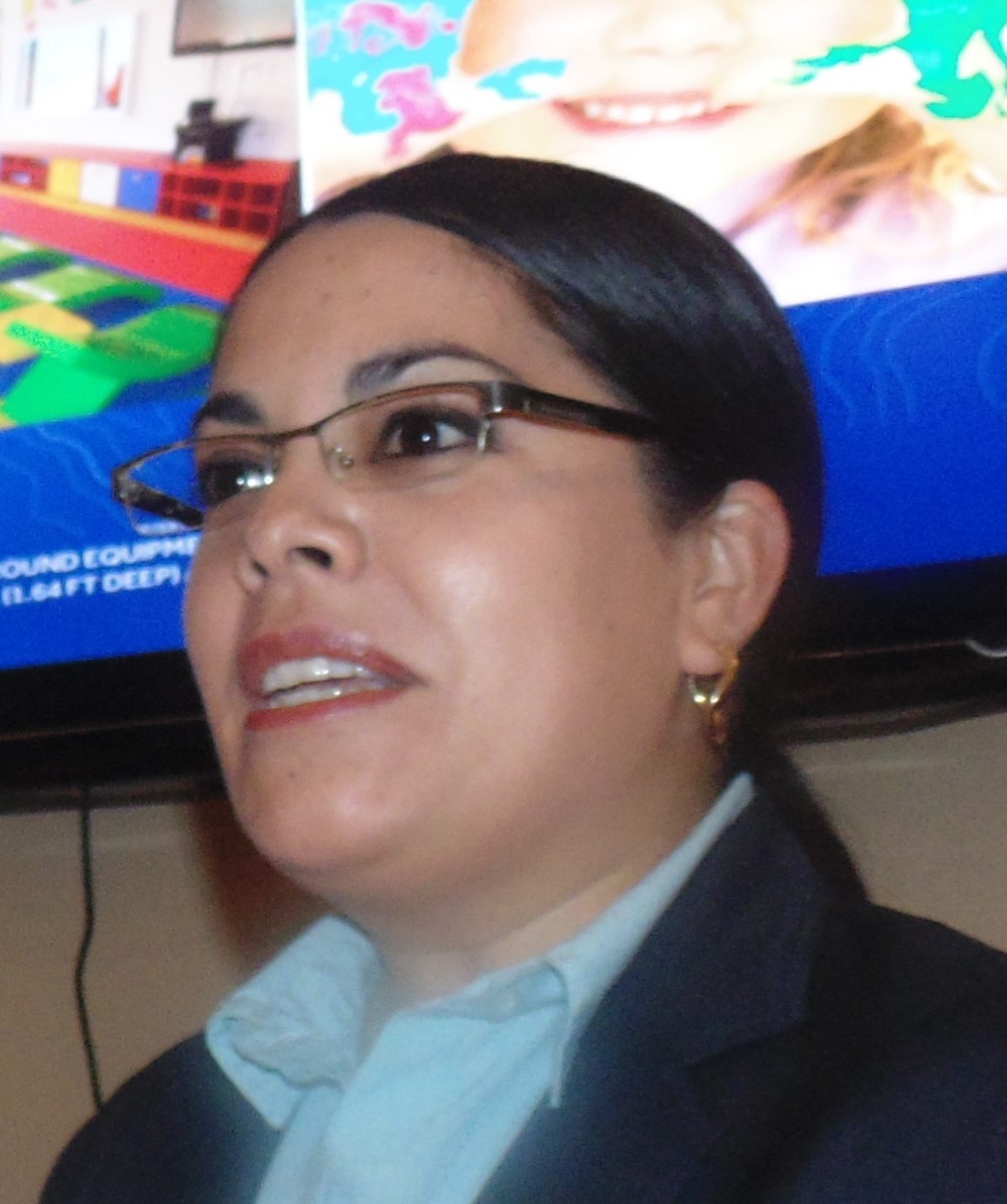 Lordes Bizarro, hotel public relations director has been at the helm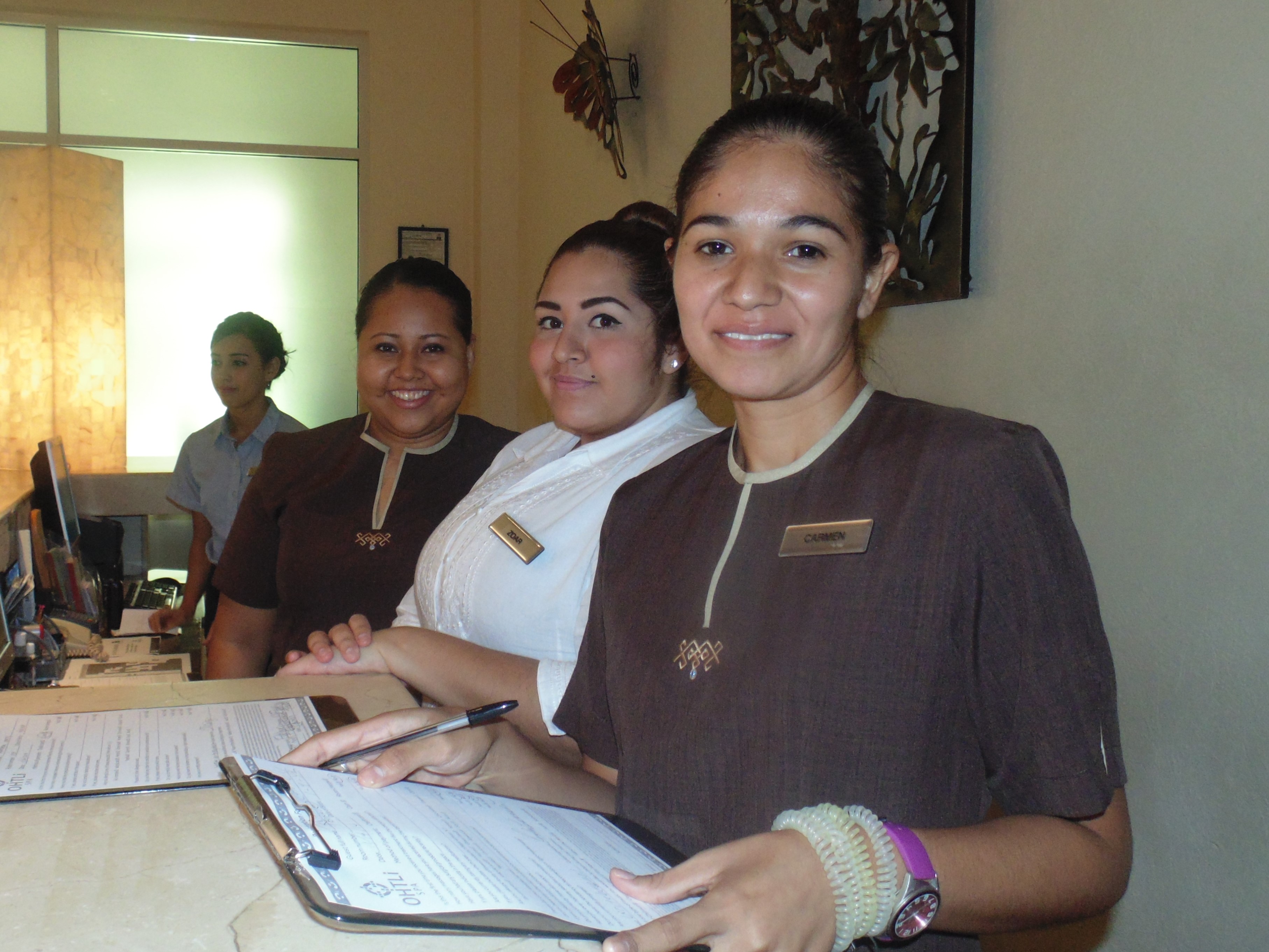 promoting this beautiful and enormous retreat within the Casa Magna Marriott Hotel property in Pueto Vallarta, and has played her part in planning and promotion since it's inception. Lordes and the spa staff are extremely proud of the success they have experienced, and continue to review new and better ways to assist their guests and visitors with the latest in healthful and restful spa experiences.
The lobby is huge and beautiful, with tasteful displays of the popular Huichol Indian Bead Art Puerto Vallarta is known for, as well as a chic collection of lovely skin and hair products to purchase. Next to the spa lobby is the state-of-the-art gym. The entrance to the private spa area is spectacular and inviting with candles and a water flower display.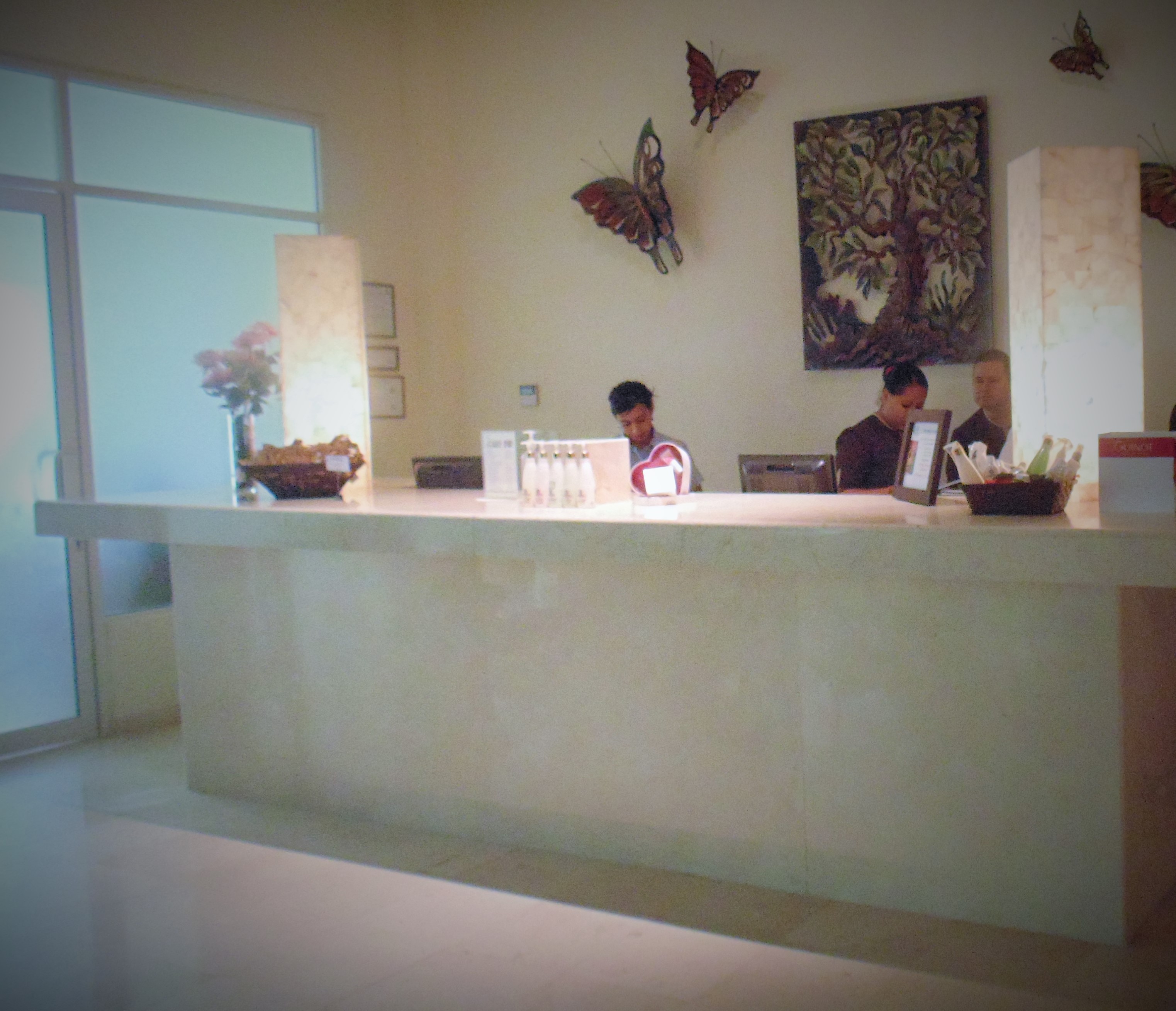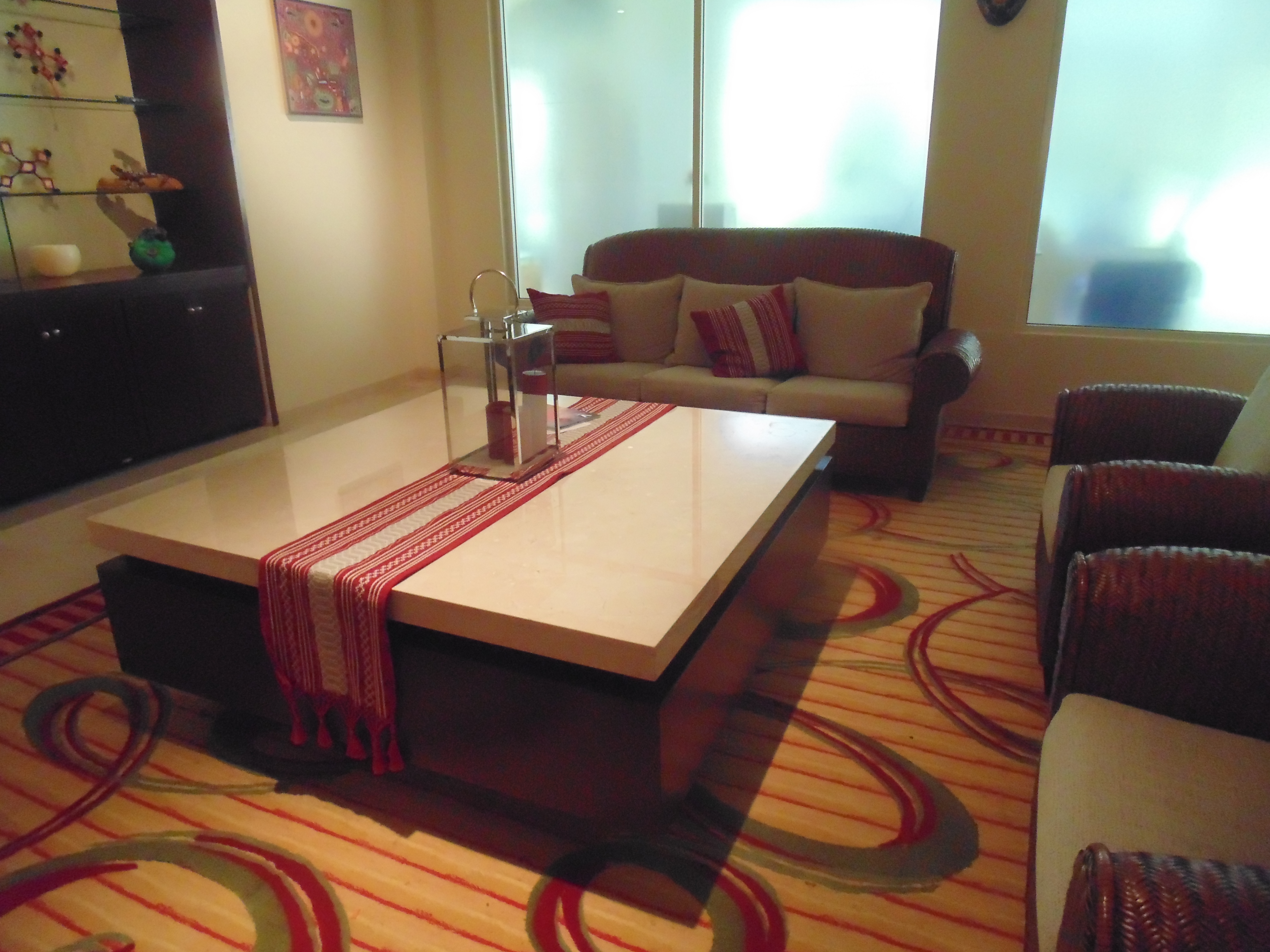 The locker/dressing area is huge, and modern with a beautiful section to apply make-up and re-do hair following treatments; naturally, they have all the amenities you might require. The jacuzzi area has private sauna with cold plunge, steam room with Swiss shower, three jacuzzi's one for feet only, plus a cold and hot jacuzzi's to appeal to every need. The relaxation room is large and airy, where guests may wait for treatments or just chill while reading the latest magazines. The entrance to the treatment rooms also has a small, candle lit jacuzzi pool that is enchanting for before treatments.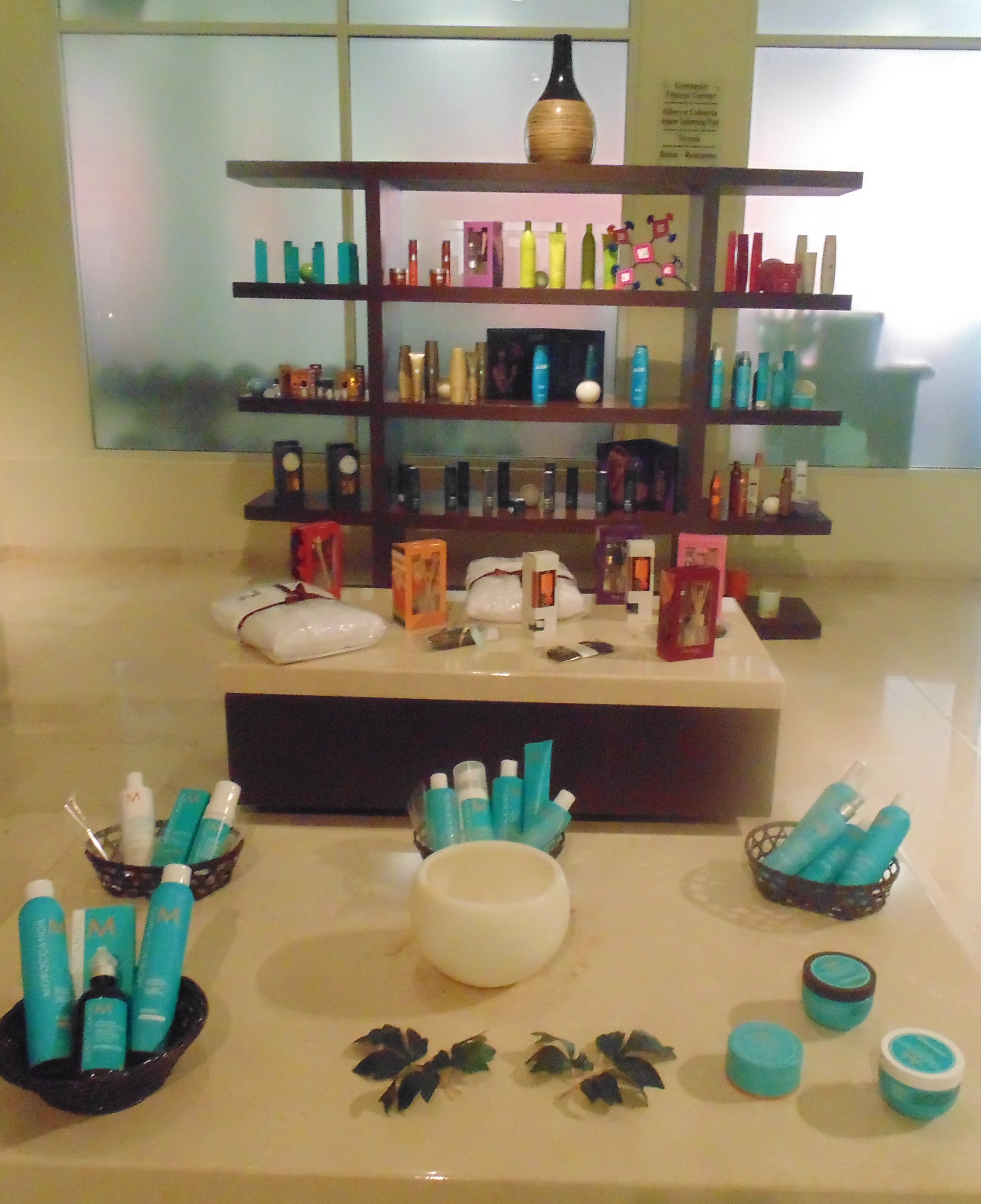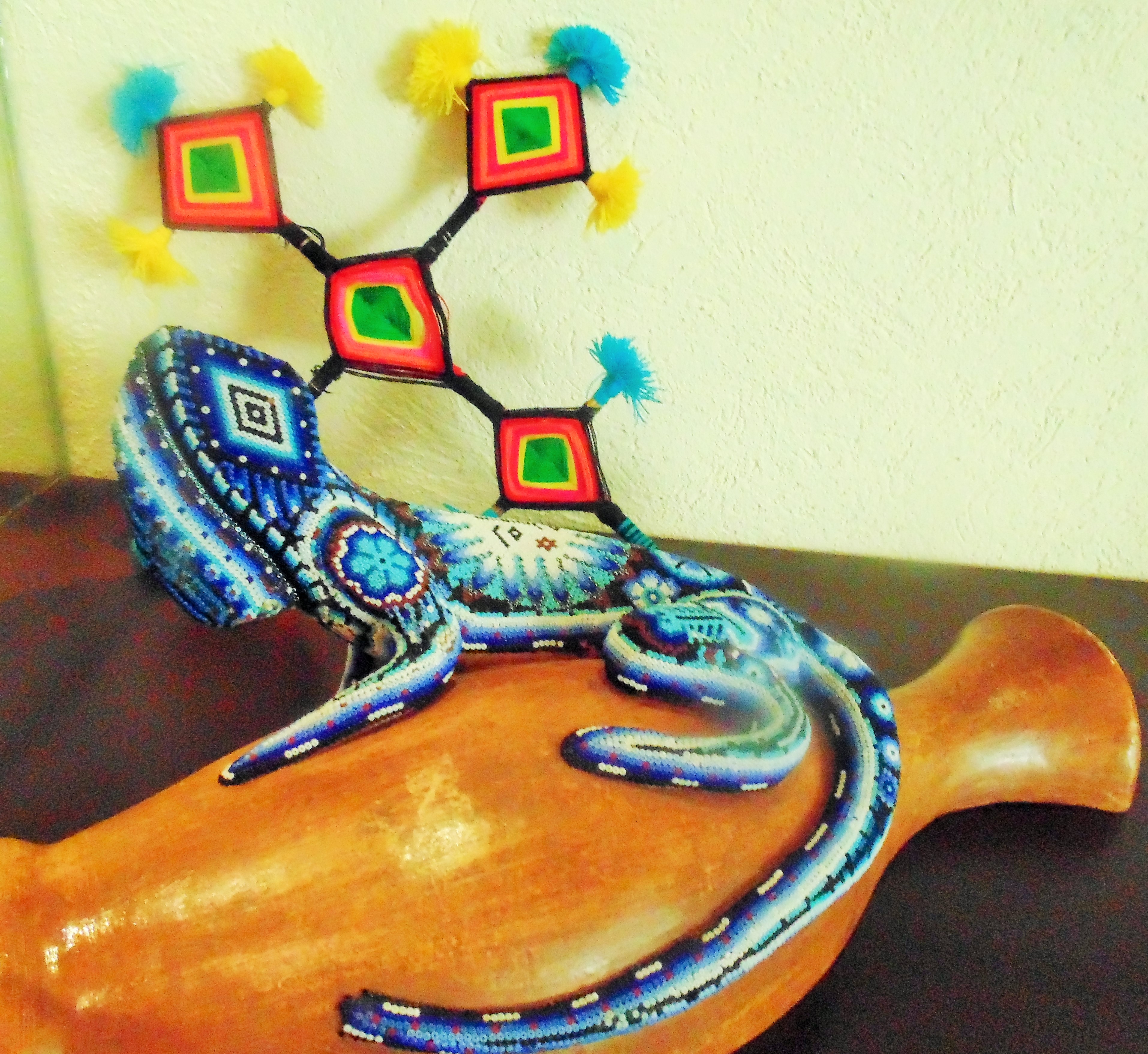 Treatment rooms are immaculate, and reflect Indian art, including a special blessing before a massage or special treatment. I have had massages at OHTLI many times, and never come away disappointed – the therapists are outstanding and really know how to relieve travel stress. Following a treatment guests are invited to enjoy a hot tea or cold beverage and relax a bit before returning to the dressing rooms.
The atmosphere from the lobby through all the steps of your treatment is quiet and restful. The staff are happy to help you in any way, and are very sweet, but never intrusive. Products used can be purchased to take home or to use during the remainder of your vacation. Ohtli also has a full service beauty salon for hair and nail services if needed. For treatment, costs and reservation information visit: www.ohtlispa.com or www.visitpuertovallarta.com.
___________________________________________________________________
How to navigate family and gifts while staying happy and healthy.
Navigate the Holidays Merrily.

Relax, you got this. Here's your guide to a more soothing season. Need the perfect gift for a loved one? Looking for positive ways to handle family, friends and too much holiday cheer? What about ways to indulge without overdoing it? Check out these and more ways to brighten the mind, body and spirit.
When it comes to gifts, one size doesn't fit all. Use our guide to find gifts that fit the personality, style and interests of everyone on your list.

 
Family Gatherings

From planning one-on-one time with loved ones to finding time for yourself, here are some tips to keep family time harmonious.

 
Holiday Lite

You don't have to say "no" to holiday treats. But you do need a plan to know when to say "enough."

 
Winter Workout

Tis the season to miss a workout or two. Don't sweat it; fill your day with activities like a walk after dinner or building a snowman.

 
4 More Secrets

Visit our Facebook page over the next several days for 4 more ways to keep the holidays relaxing and merry.

 
---