The Sanctuary at Kiawah Island Golf Resort and the
Sanctuary's Spa with its coveted Five Star Awards
The Sanctuary's Ocean Room restaurant obtains Forbes Four-Star Award

The Forbes (formerly Mobil) Travel Guide has awarded The Sanctuary at Kiawah Island Golf Resort with their highest award -- Five Stars. This is the fourth year in a row that Forbes has bestowed its highest award since The Sanctuary opened in 2004. 
In addition, the Forbes Travel Guide recognized The Spa at The Sanctuary at Kiawah Island Golf Resort with Five Stars for the fourth year in a row, making it one of only 20 spas to achieve their highest designation.
The Ocean Room at The Sanctuary at Kiawah Island Golf Resort, the resort's high-end steakhouse, earned Forbes Four Stars. It is one of only two steakhouses nationally to earn Forbes Four Stars and is the only steakhouse in the U.S. to earn both Forbes Four Stars and AAA Four Diamonds. There are no Five Star or Five Diamond steakhouses.
 "It is an honor to receive these distinguished and coveted awards," said Roger Warren, president of Kiawah Island Golf Resort. "To win them year after year is a tremendous credit to our staff who has continued to maintain the highest standards of service making The Sanctuary one of the finest destinations in the world."
The Sanctuary, which features 255 rooms and suites, also joins its sister properties The Jefferson Hotel in Richmond, VA, and The Hermitage Hotel in Nashville, TN, in achieving the coveted Forbes Five Star, creating an unrivalled portfolio of independent hotels. The Sanctuary's other sister property, The Inn at Harbour Town on Hilton Head Island in South Carolina, earned Forbes Travel Guide Four Star and AAA Four Diamond awards.
            The Sanctuary at Kiawah Island Golf Resort is an oceanfront hotel and spa and is part of Kiawah Island Golf Resort, which features five championship golf courses (including the famed Ocean Course, site of the 2012 PGA Championship), two tennis centers, nine restaurants and a variety of recreation and nature programs. It was named the No. 3 resort on the U.S. Mainland and Kiawah Island was named the No. 1 island in North America in the latest Conde Nast Traveler "Readers' Choice Award." Additionally, readers of Golf World magazinecurrently rate Kiawah Island Golf Resort as America's top resort. It is a member of Preferred Hotels and Resorts Worldwide.
            Forbes Travel Guide's 2011 Five and Four Star awards feature properties in destinations throughout North America and internationally. This year's distinguished Five Star winners include 54 hotels and resorts, 23 restaurants and 20 spas, while outstanding Four Star winners span 167 hotels and resorts, 152 restaurants and 108 spas. 
---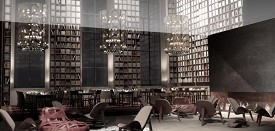 B2 Boutique Hotel + Spa
The new B2 Boutique Hotel is built into the former premises of the historical Hürlimann Brewery in Zurich. The brand is launched by the Turicum Hotel Management Group and includes small, urban hotels & residences with destinctive design, personalised selected-MIND-SET-service" with an independant personality and systemised support in the background. B2 are hotels for business nomads, ego managers, the genY (millennials, digital natives) and the lifestyle segment.
The B2 Boutique Hotel Hürlimann Areal consists of 60 design guest rooms and suites as well as 2 boardrooms for up to 25 persons. Travelers will also have the choice of 8 two-storey suites with a special design.
The Library - a room with (hi)story builds the highlight of the hotel. Around 30.000 books with stories of all times decorate this library. Guests are invited to enjoy a 24hour winebar with noble Zurich wines and the historical Hürlimann beer as well as SWaPPas - a fine food interpretation of Swiss Tapas, which are accomopanied by cheese and chocolate creations.
Guests will be able to access the Spa through a private lift directly to the roof bath with 360degree views onto Zurich.
---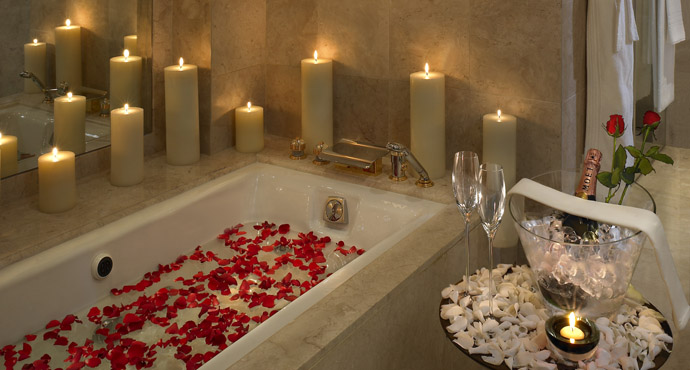 LEELA PALACE IN NEW DELHI DEBUTS NEW SPA
Indian Capital's Newest Luxury Hotel Welcomes Country's Second ESPA
A peaceful, relaxing oasis opened three weeks ago in one of India's bustling metropolises.  The Leela Palace Kempinski New Delhi – the newest luxury hotel to debut in the Indian capital – welcomed the country's second ESPA on November 29.  The world's leading spa company opened its first spa in India this summer at The Leela Palace Kempinski in Udaipur. 
       Designed by Jeffrey Wilkes, the ESPA at The Leela Delhi is a soothing haven of natural wood, hand-carved indigenous stone and Indian tussah silk. Indian rosewood lines the walls, the floors are laid with white Pokarna granite and ceilings are carved white Makarana marble and hand-embellished with silver leaf.   The palette of purple and chartreuse has its origins in India's ancient art of hearing, Ayurveda.  Amethyst and sulphur are at opposite ends of the color wheel – yet create energy when placed together – and both have healing properties.  Amethyst is believed to have the power to focus energy while sulphur removes negative energies.
       The 13,745-square-foot spa is on two-levels with a café, a fitness center with Technogym equipment, separate relaxation areas for men and women, changing rooms and sauna and steam rooms on the first floor.  Seven treatment rooms, a spa suite for couples, a relaxation room for women and the "finishing studio" are found on the second floor.
       Treatments fuse the latest scientific advances in European wellness with therapies from Ayurveda, and all the therapists are highly trained.  The Kiziswedana Ritual is a synchronized massage with two therapists working in unison.  ESPA aromatherapy oils blended with Ayurvedic herbal medicinal oils are personalized for each guest.  Later warm poultices filled with herbs and spices like ginger, camphor and liquorice are applied.  The Royal Leela Facial uses marma-point massage and warm herb-filled poultices to tone and firm the skin.  During Shirodhara, a therapist runs a fine stream of warm oil on the forehead and scalp creating a profound sense of relaxation.  A selection of treatments has been created especially for men like the 90-minute Stressbuster, ideal for tired road warriors, which features a skin brushing, exfoliation, body massage with hot stones followed by a scalp massage and gentle stretching.
       Susan Harmsworth, CEO and Founder of ESPA commented: "Each partnership we undertake is underpinned by similar ideals, beliefs and a mutual commitment to integrity, standards and training. There is a clear synergy between ESPA and The Leela, with both companies' philosophies very much aligned.  Opening ESPA at The Leela Palace, New Delhi is a wonderful opportunity for us; the city has a unique juxtaposition between rambunctious Old Delhi and the cosmopolitan and very contemporary New Delhi; to be a part of this hugely developing city is what makes this venture so exciting".
       With its grand opening set for late January 2011, The Leela Palace New Delhi will feature four restaurants, a roof-top infinity pool, a whiskey and wine bar, a tea lounge and more than 10,000 square feet of meeting facilities.  Guests can dine on regional Indian specialties at Jamavar or opt for Japanese at Megu, its first outpost in India.  Designed like a glass house, Qube will serve international cuisine, and at its "show kitchen," chefs will cook wok-fried specialties, pizza and steak.  The Tea Lounge will serve continental breakfast at 5:30 AM for early departures and a proper English afternoon tea.  At the roof-top Italian restaurant, guests can dine at another "show kitchen," while chefs prepare antipasto, handmade pasta and pizza.  The Library Bar will have an extensive collection of whiskeys and wines and an innovative Martini Menu.
       Inspired by the city's elegant turn-of-the-century architecture by Edwin Lutyens, John Gerondelis of Smallwood, Reynolds and Stewart has created a luxurious contemporary hotel – the first luxury property built from the ground up in 15 years – with references from the royal palace architecture of north India. With the largest guest rooms in the Indian capital, The Leela Palace's Royal Club Rooms measure a generous 520 square feet.  Nineteen sumptuous suites range in size from 810 to 1,530 square feet, and three have private pools.  At 4,333 square feet, the Maharaja Suite is fit for royalty – and secure enough for a head of state – with its own dining room, spa and Jacuzzi.  Located in the heart of the prestigious diplomatic enclave, The Leela is near the Presidential Palace, the Prime Minister's office, a number of embassies, the central business district and many historical monuments.
       Prices for treatments start at about $43 (1,950 Indian rupees). For further information, please visit www.theleela.com.
---