MOTHER'S DAY SPA ESCAPES 2009
Nothing is better than a short escape to your nearest favorite spa for Mother's Day, or any day. Many spa venues offer unique rates for mothers and daughters who get-a-way together to celebrate and relax on this special day.
Some Include:
The OAKS AT OJAI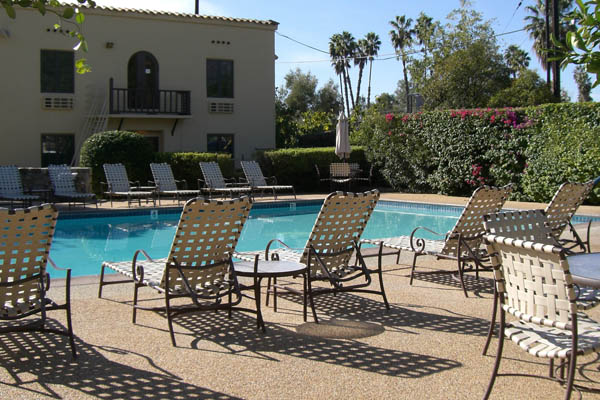 This has been a favorite mom and daughter hide-a-way for years. An affordable place to unwind, enjoy body treatments, exercise classes (both water and aerobic), eat deliciously prepared food to take off a few unwanted pounds, go shopping in quaint art and antique shops, take in a move at the Ojai historic movie theatre, and just enjoy hanging out with eachother. For information visit: www.oaksatojai.com.
OJAI VALLEY INN & SPA RESORT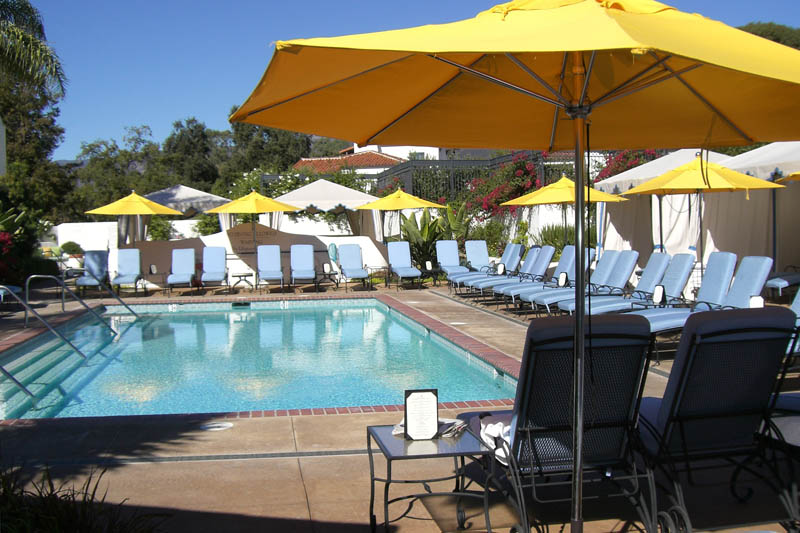 The spa at this resort, which has a rich golf histoy, is quite upscale and offers some unique treatments. The cafe and pool attached prove a quiet little place to excape and enjoy a good book or some healthy cuisine. They recently built an art cottage where guests can paint and participate in interesting art projects for a morning or afternoon. In general this is a lovely place to just chill in style
Visit: www.ojaivallyinn.com.
LA QUINTA Resort & Spa  or LA COSTA Resort & Spa
Both these venues are simply wonderful for a relaxing weekend. They have accomodations for families, numerous dining venues, kid friendly pools and renowned spa services. Tennis is a popular event at both resorts, as well as golf. They are located a short drive from Los Angeles, and have airports nearby for out of towners coming in. La Costa also is home to Deepak Chopra's Center, where treatments, yoga and inspiration abound.
Visit: www.laquinta.com or www.lacosta.com
TWO BUNCH PALMS RESORT & SPA
Located near 29 Palms, this is one of my favorite secret places. They do not allow children, so this could be a perfect get-a-way for mom and dad on mohter's day. It is so private that you may find yourself sitting next to your favorite celeb. The mineral pool is magical; restores your health and soothes your soul. They offer guestrooms, as well as villas with kitchen facilities and jacuzzi's for the entire adult family. The treatments are similar to many in europe, and the therapists have always been sendational. There is a restaurant that was once the casino of Al Capone, and it is a charming spot for breakfast, lunch or dinner.
Visit: www.twobunchpalms.com
BACARA RESORT & SPA
Just a few minutes from Santa Barbara you will find a resort that reminds you of the Italian Riviera - Bacara. It is a beautiful property with not only a lovely spa facility, but a spa restaurant, featuring outstanding healthy quisine. This is a favorite hotel to friends of miss "O", and is located next to one of California's best golf courses. They also serve an amazing Mother's Day brunch.
Visit: www.bacararesort.com
THE SIMPSON HOUSE INN, Santa Barbara
If you just want to lay around in the sun in a garden, enjoy afternoon tea with a good book, have an in-room massage and jacuzzi before bed you might try The Simpson House. This is a totally private and elegant Victorian estate, with guestrooms and numerous private cottages. It is very upscale and totally charming.
For information and reservations visit:  www.simpsonhouseinn.com
---
Give the gift of Ayurvedic healing and balance. Visit: www.Chopra.com
---