WHEELS  .   .    .
DON'T MISS CONCOURS D'ELEGANCE ON FATHER'S DAY 2023
LAST YEAR WAS GORGEOUS!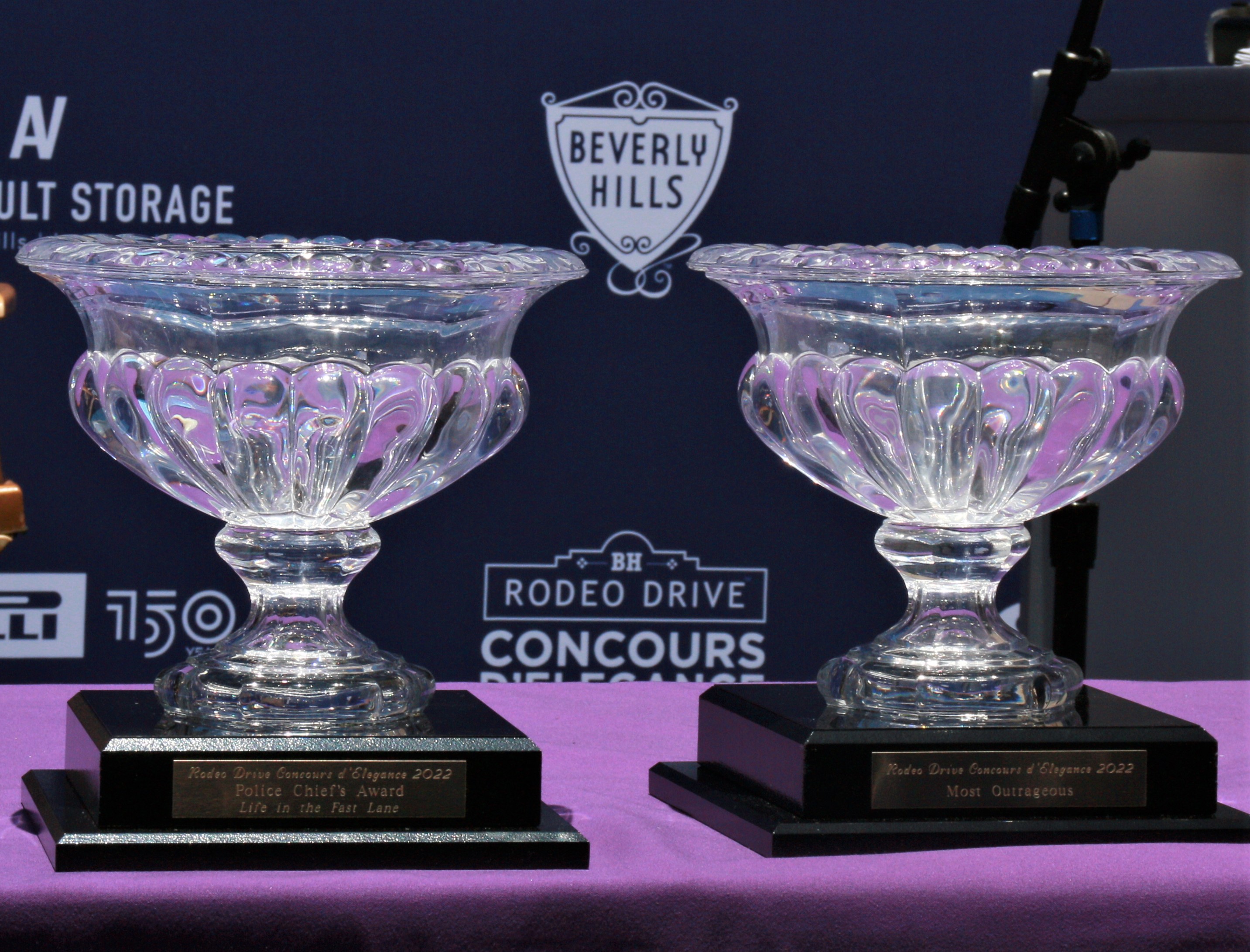 RODEO DRIVE CONCOURS D'ELEGANCE ATTRACTS AREA CAR DAD'S AND COLLECTORS
By Bonnie Carroll
The Rodeo Drive Concours d'Elegance returned to Beverly Hills on Sunday, June 19, 2022, celebrating 27 years as the must-attend Father's Day event in Southern California. The free car show presented visitors and residents an up-close look at some of the world's most prestigious vehicles against the luxurious backdrop of designer boutiques that line the city's most famous street in the shadow of the historic Regent Beverly Wilshire Hotel. This year's featured class was Rolls-Royce Motor Cars.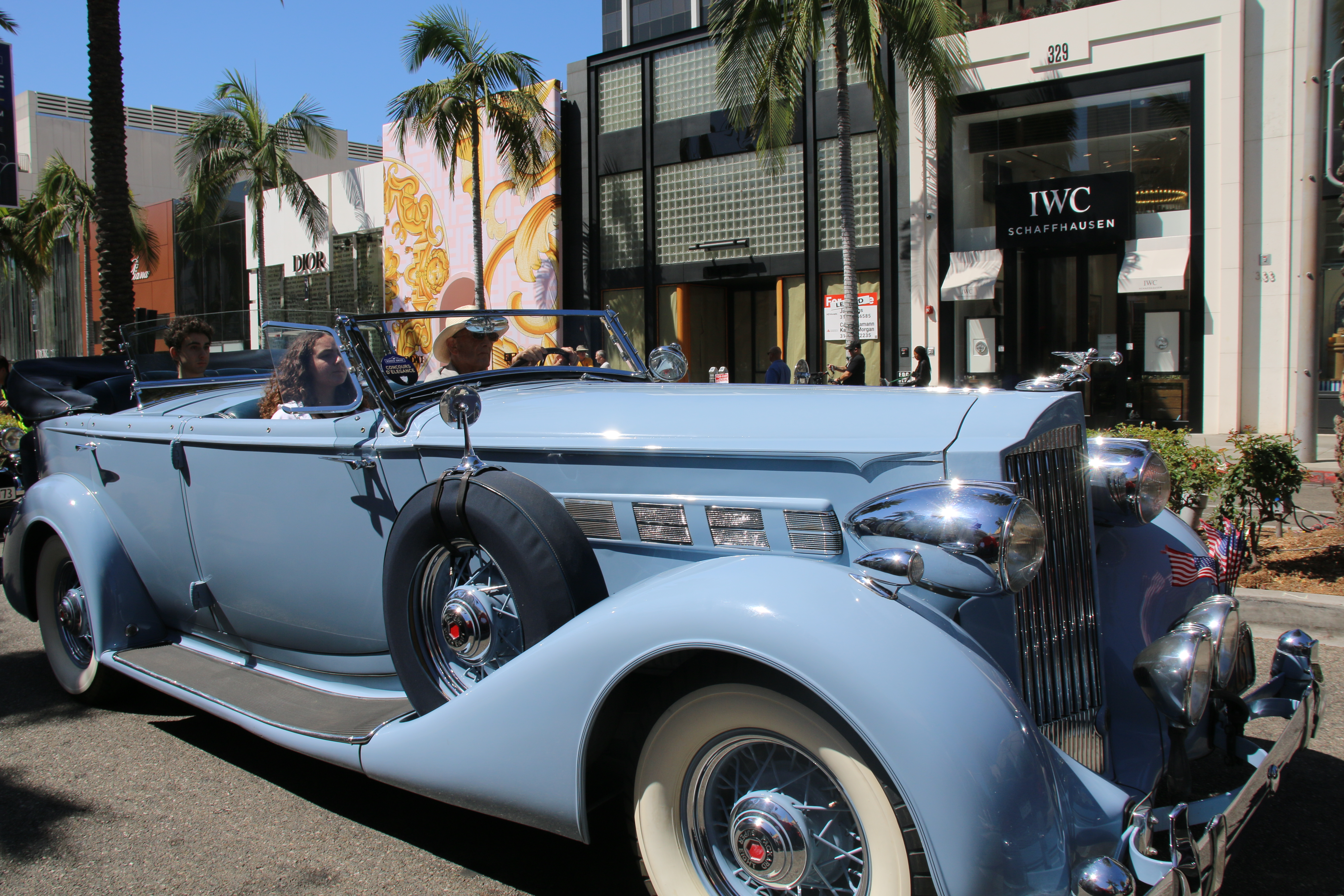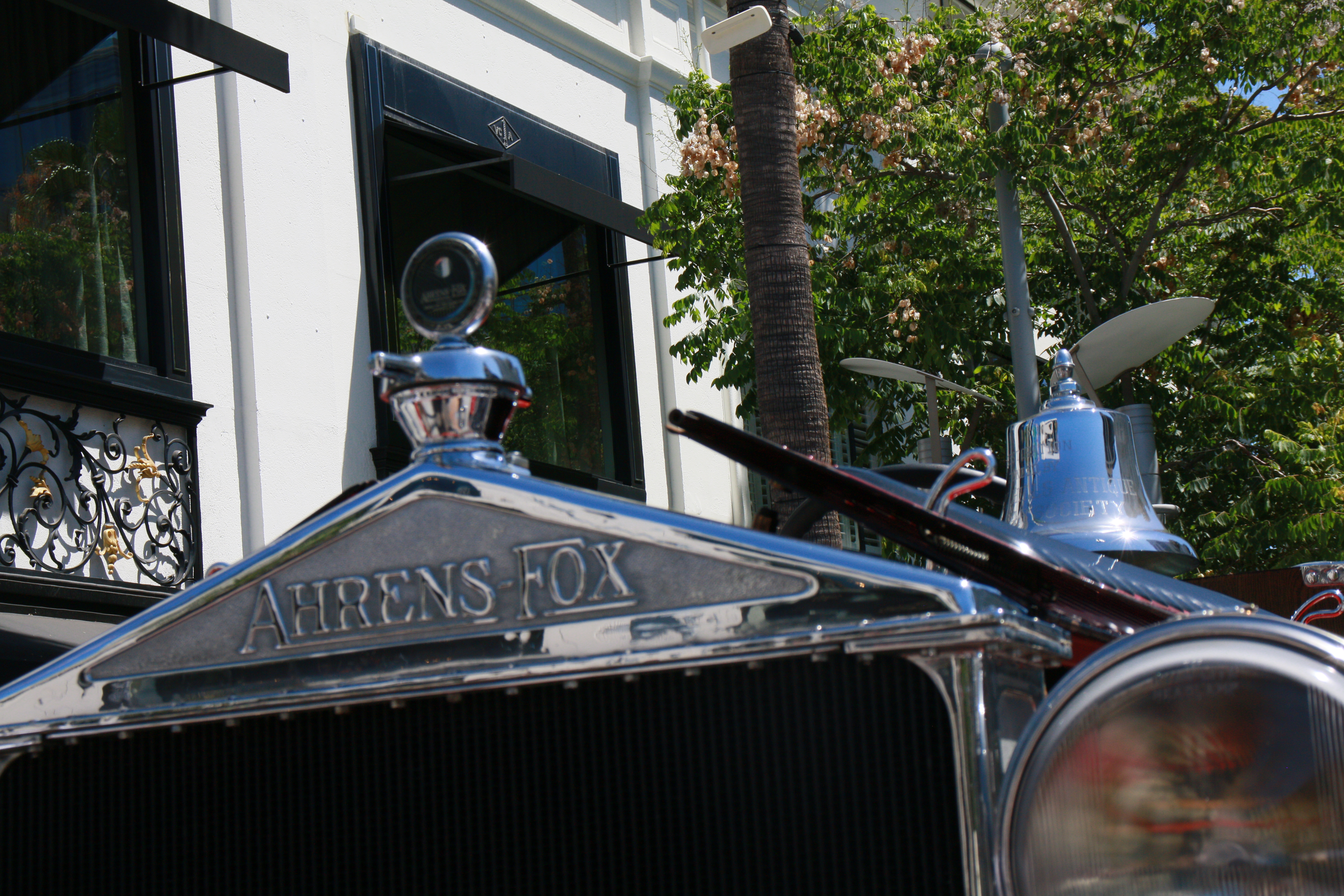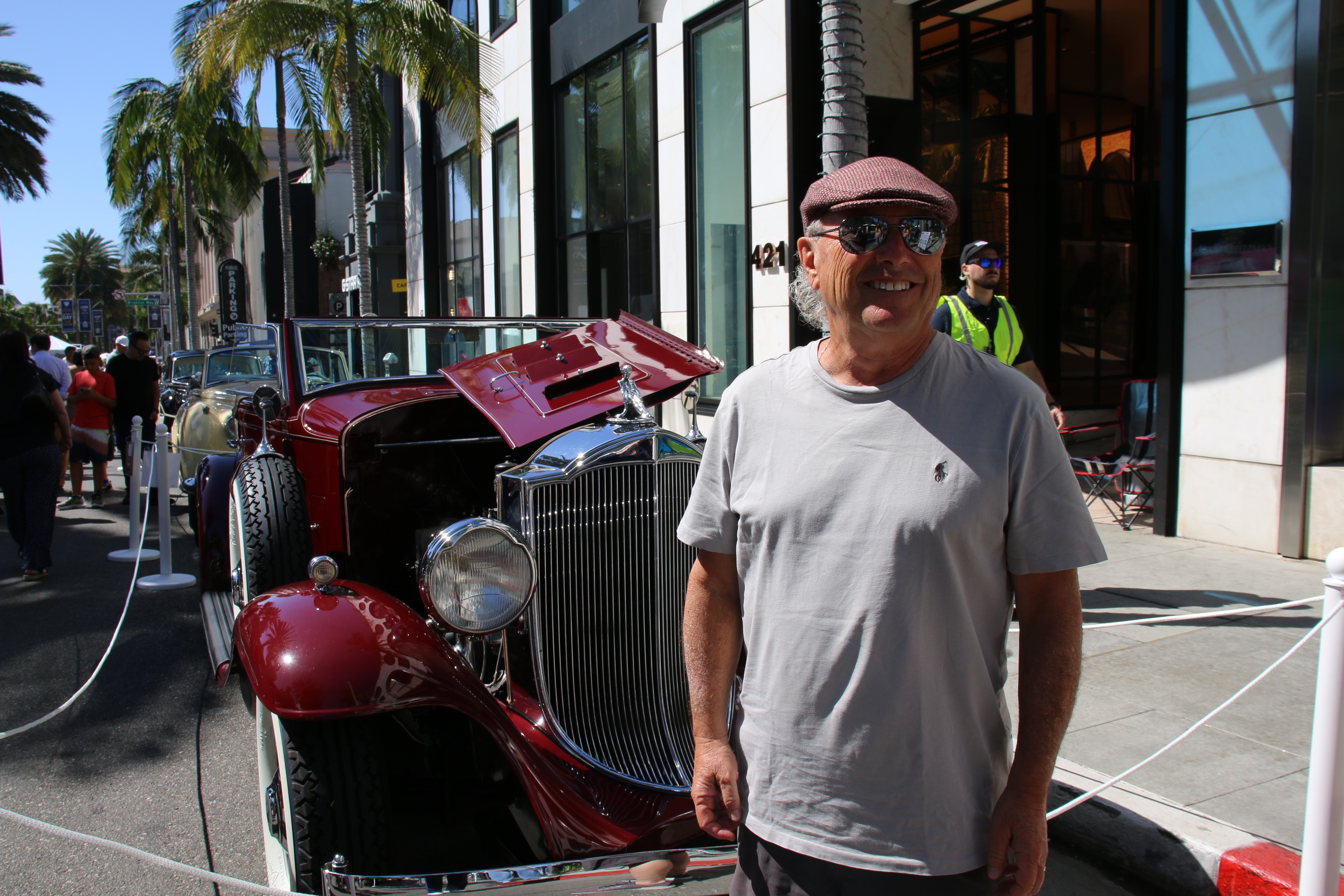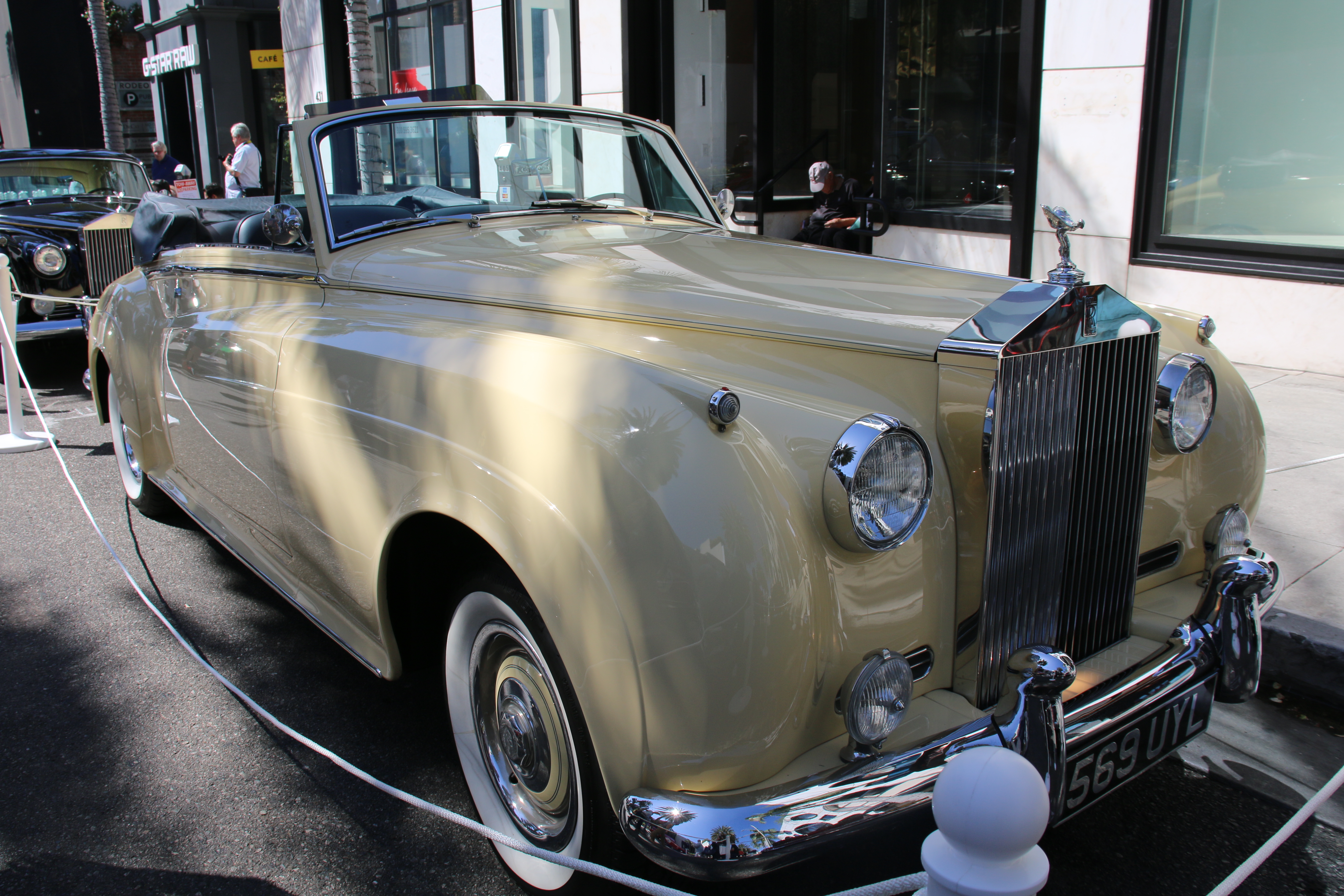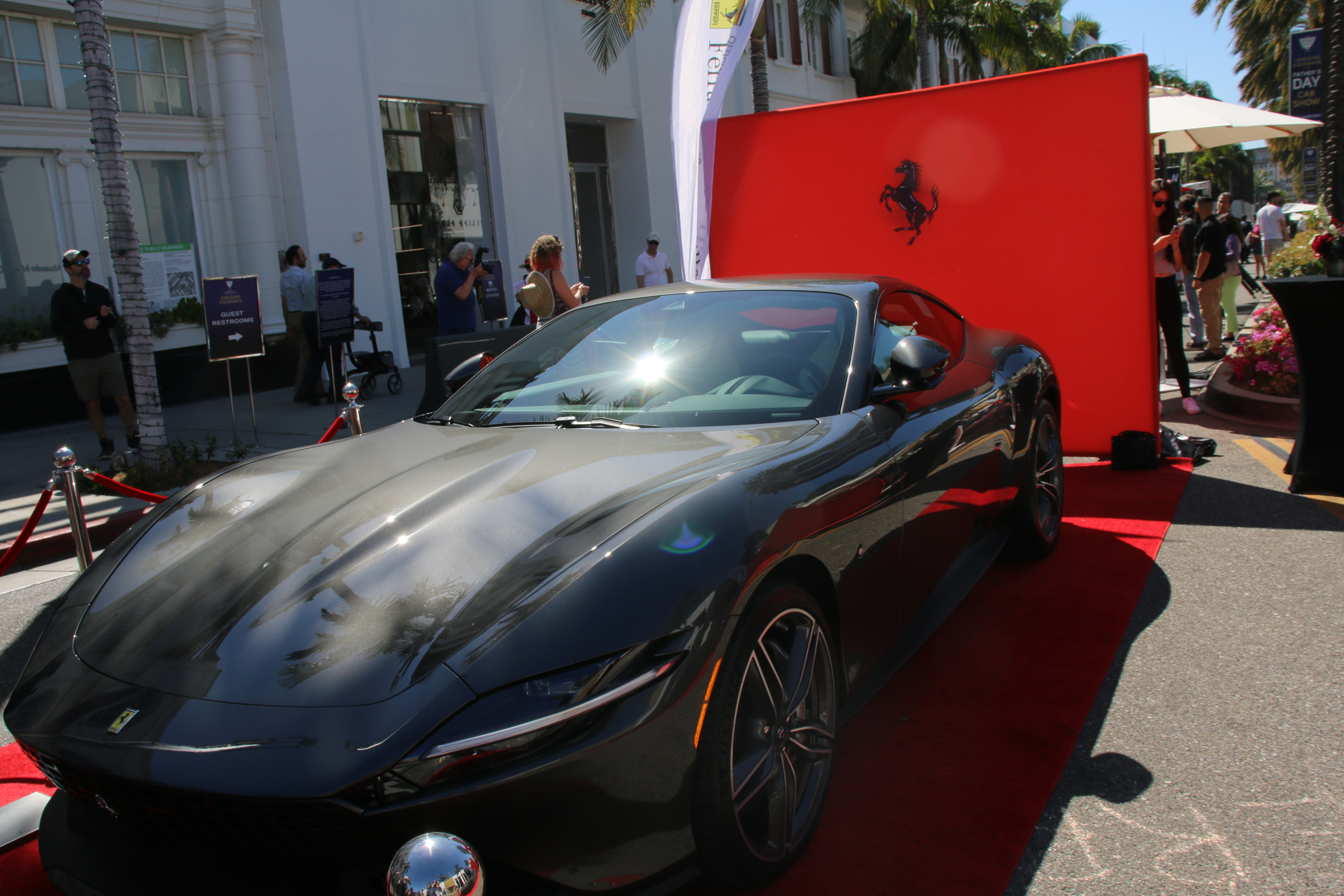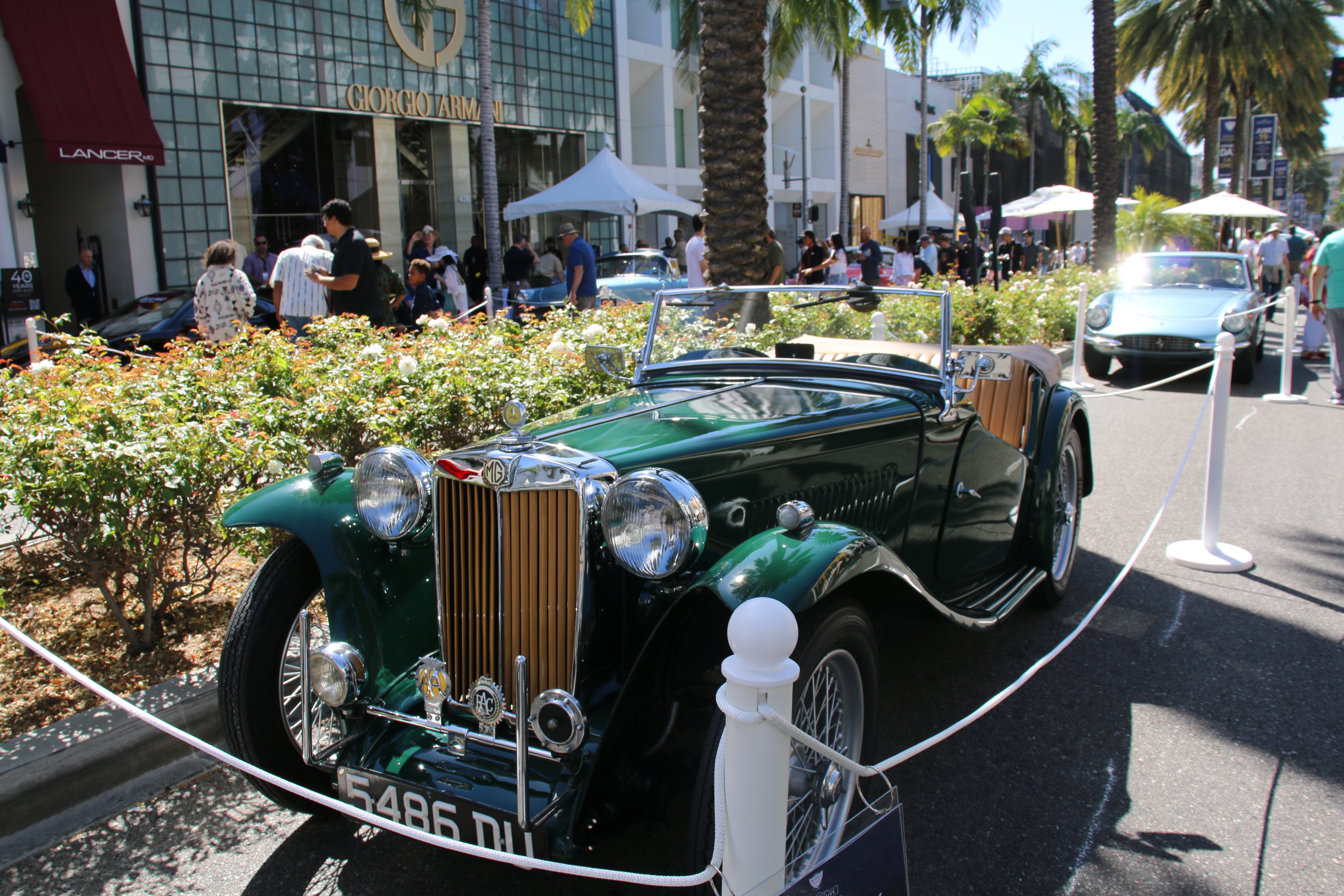 The 2022 Rodeo Drive Concours d'Elegance included two events in one with a moving car rally escorted through city streets by Beverly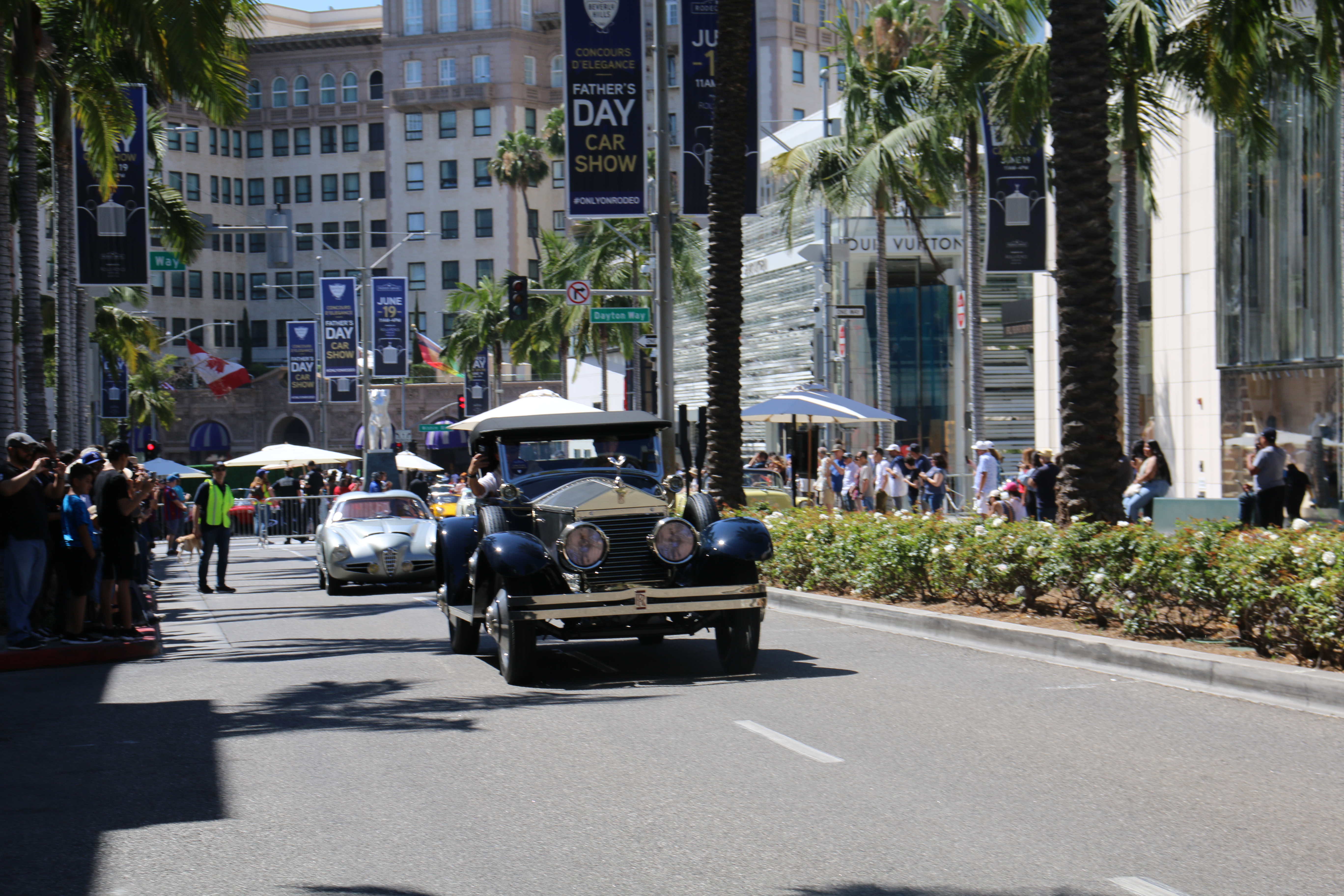 Hills Police and a stationary concours-style show on Rodeo Drive. The rally began around 9:30 a.m. and showcased fifty of the world's finest, fastest and most unique automobiles before joining additional vehicles displayed on Rodeo Drive. The best viewing area for the rally was along Beverly Drive between Sunset Boulevard and Wilshire Boulevard, where I saw residents sitting on chairs in front of their homes to view the parade of beautiful cars heading for the Concours, which ran from 11 a.m. to 4 p.m. on Rodeo Drive between Wilshire Boulevard and Santa Monica Boulevard.
My favorites this year included a gorgeous light blue touring car, and a perfect little red number owned by a long-time car enthusiast who was an early supporter of the Beverly Hills Classic Car Show and the Concours on Rodeo. I was also thrilled to see the beautiful historic 1928 Ehrens Fox City of Beverly Hills fire truck on display, which was restored through contributions and with much care in the 1980s.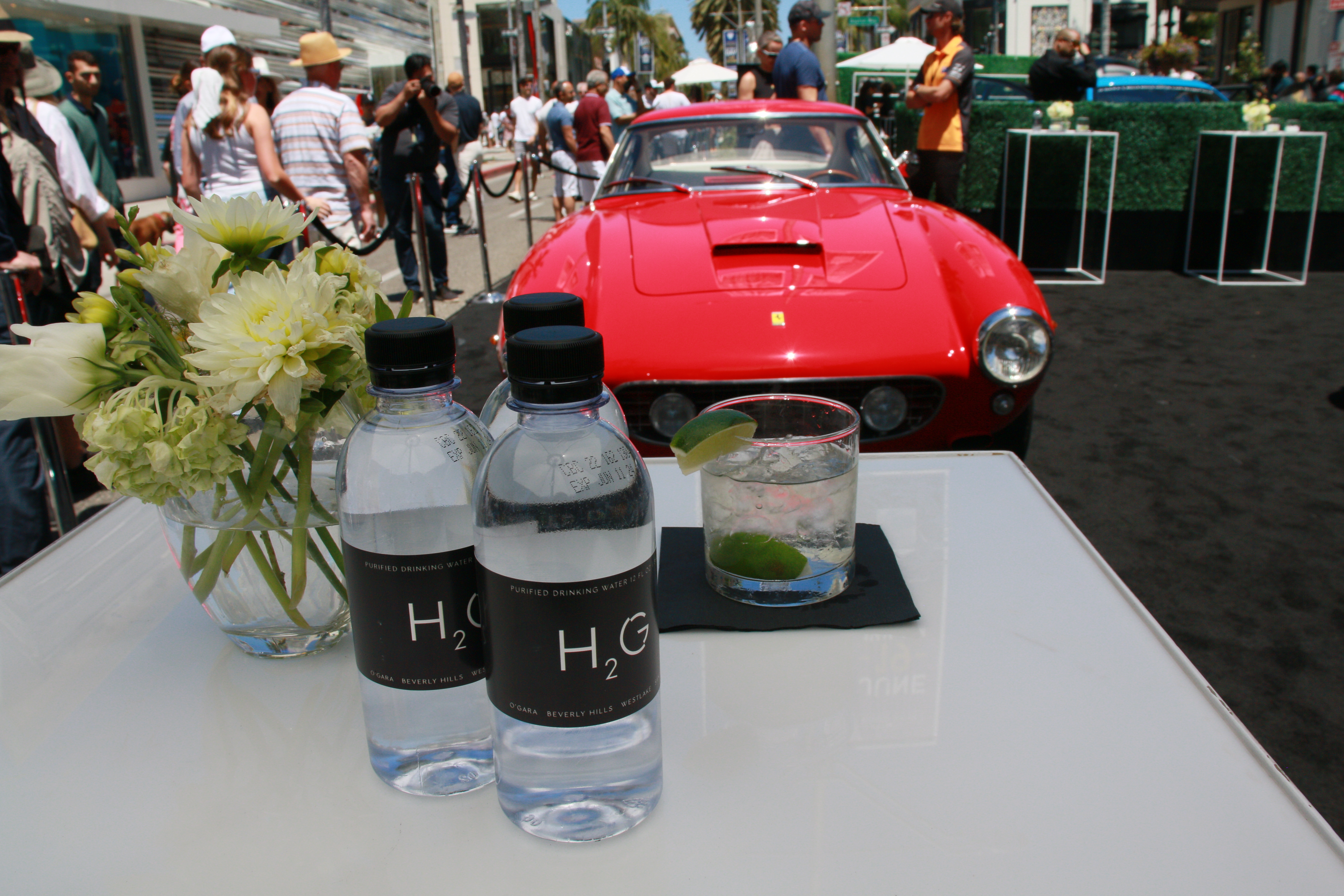 O'Gara Coach Artura & Guest Refreshments with Ferrari View
Pirelli attracted a huge crowd of visitors inquiring about their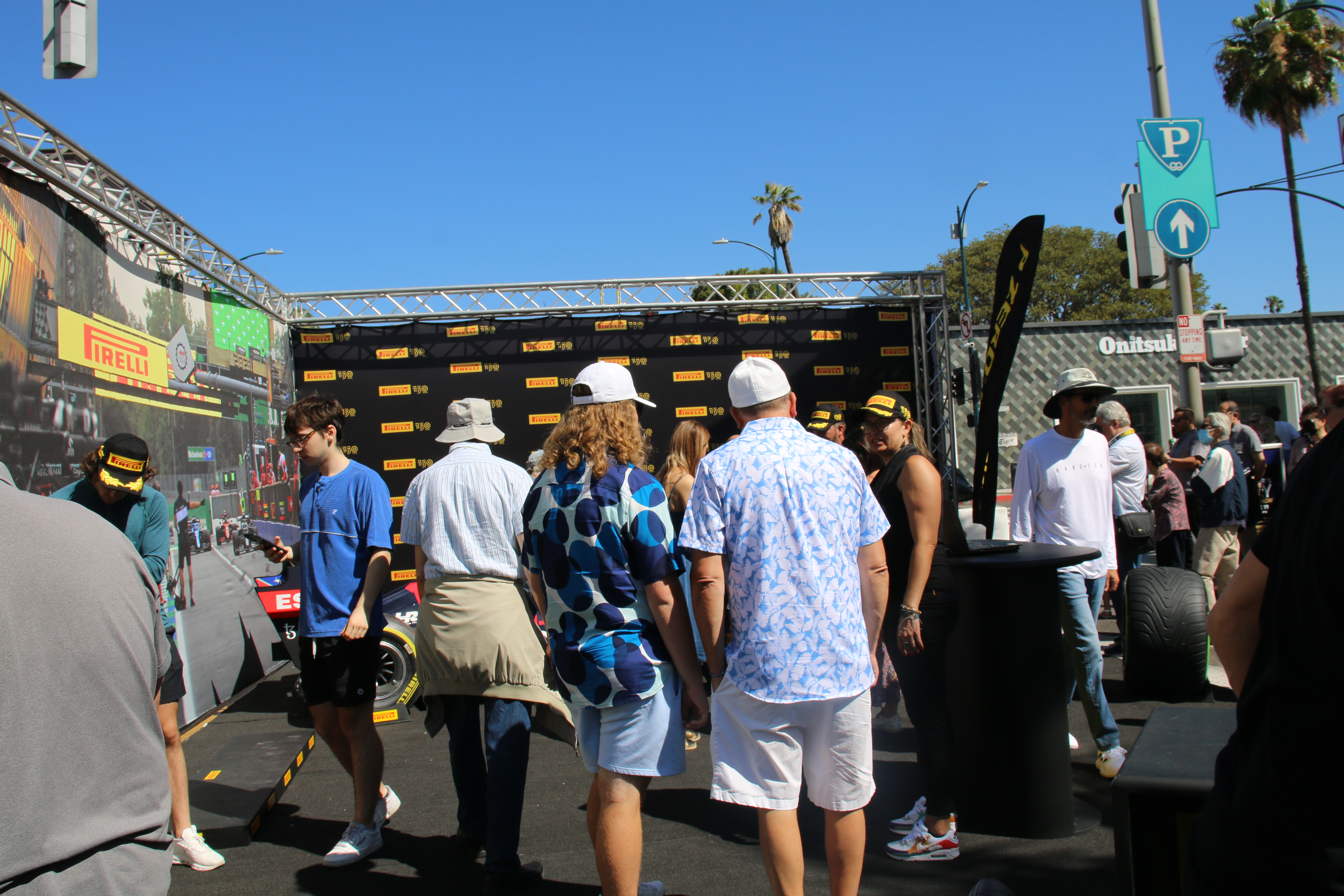 products, and Petersen Museum offered signature items for sale in their visitors tent booth. O'Gara Coach offered visitors refreshing cocktails or water and up close and personal views of newest Austin Martin vehicle, fabulous Ferrari, Rolls Royce and more. Dad's with their babies, and whole families enjoyed sitting in these gorgeous vehicles for photos. Kudos to the O'Gara Coach staff who were hospitable and offered great information to visitors.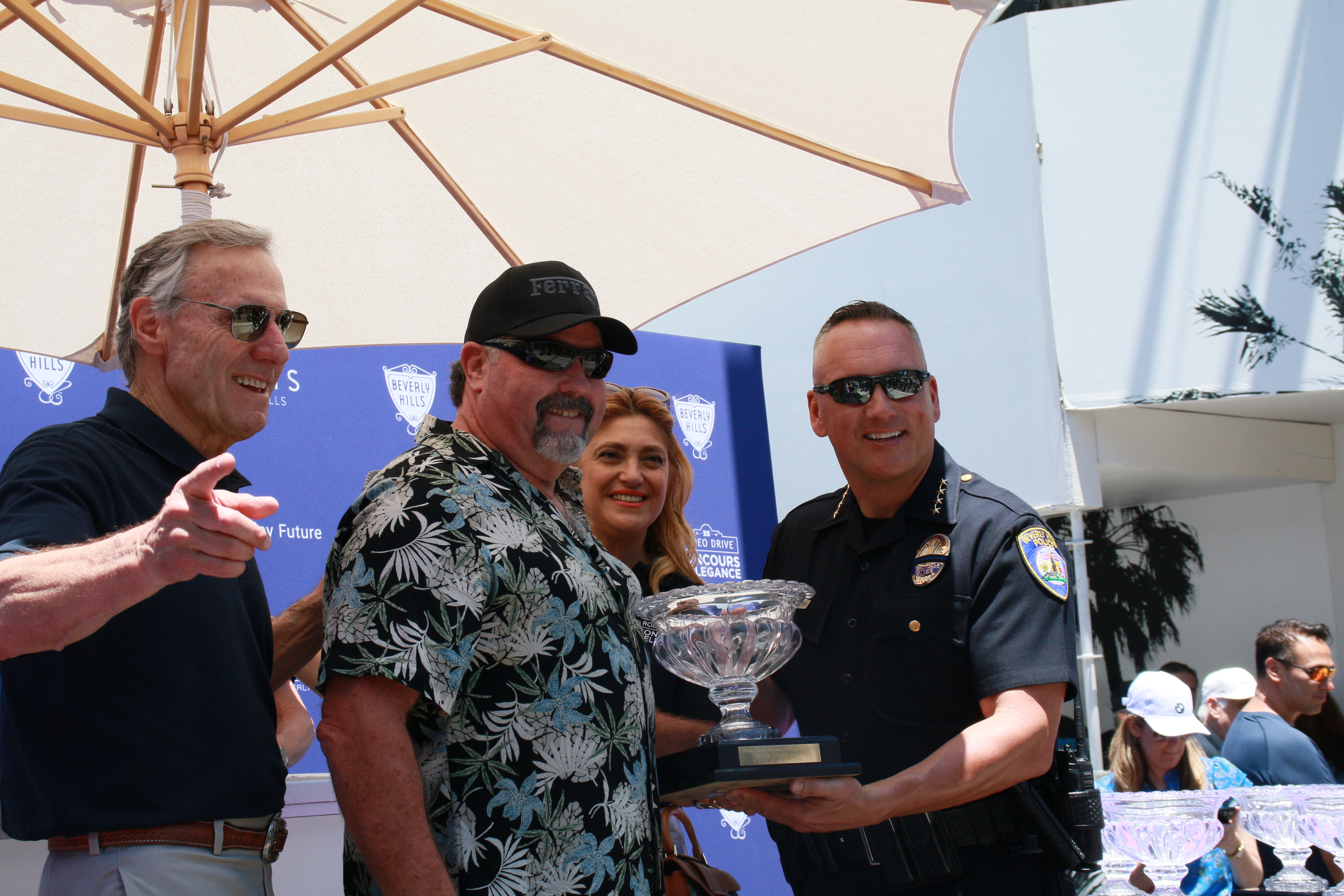 Bruce Meyer and Chief Stainbrook Presenting Awards
The judging stage became the site for officials and judges to meet with Concours winners for presentation of awards, where Bruce Meyer of Geary's, long time sponsor of the 27-year historic Beverly Hills event, and Mark Stainbrook, Beverly Hills Police Chief were happily awarding beautiful trophy's. Nice to see Raylene Meyer, Bruces wife in attendance and having fun cheering everyone on.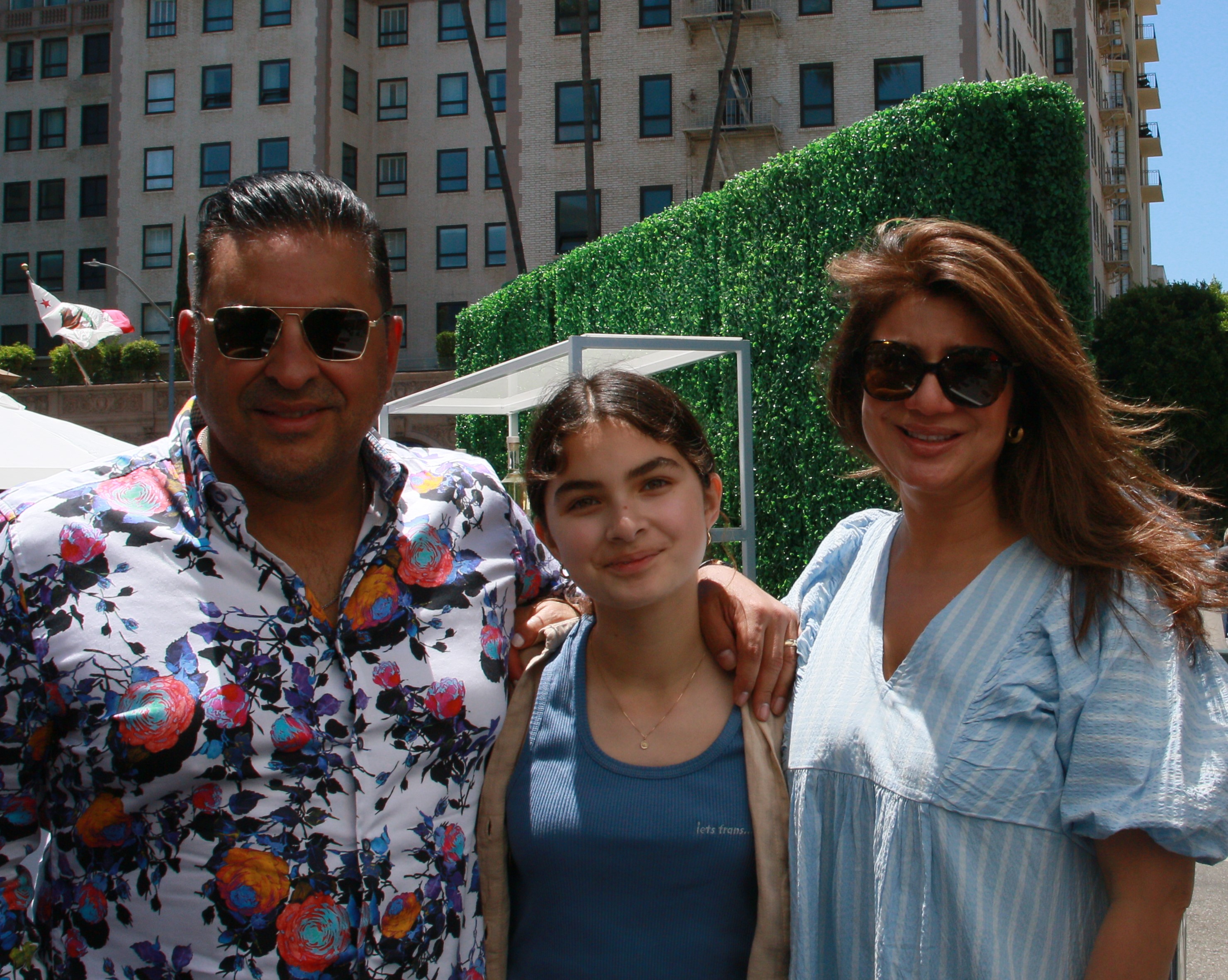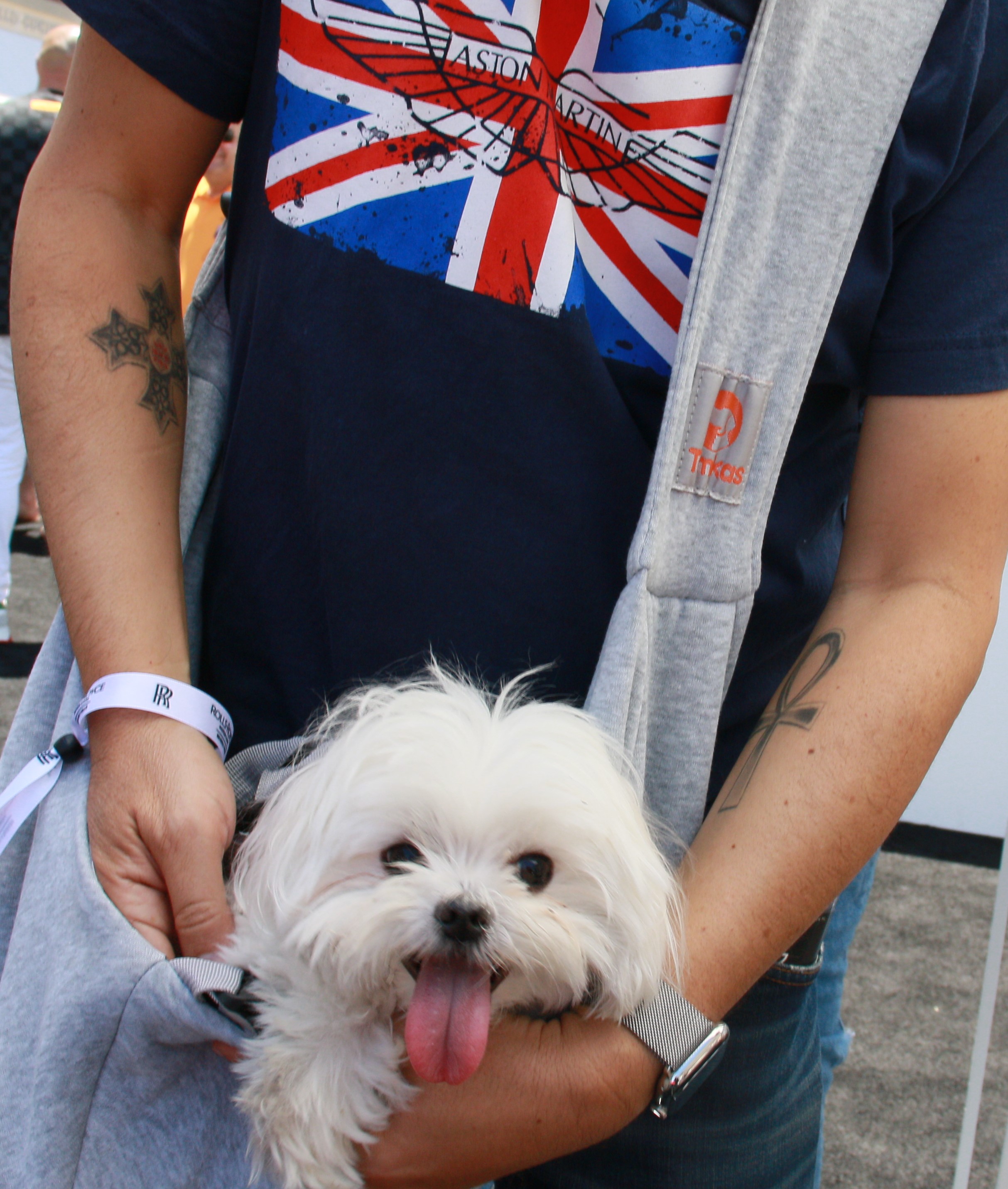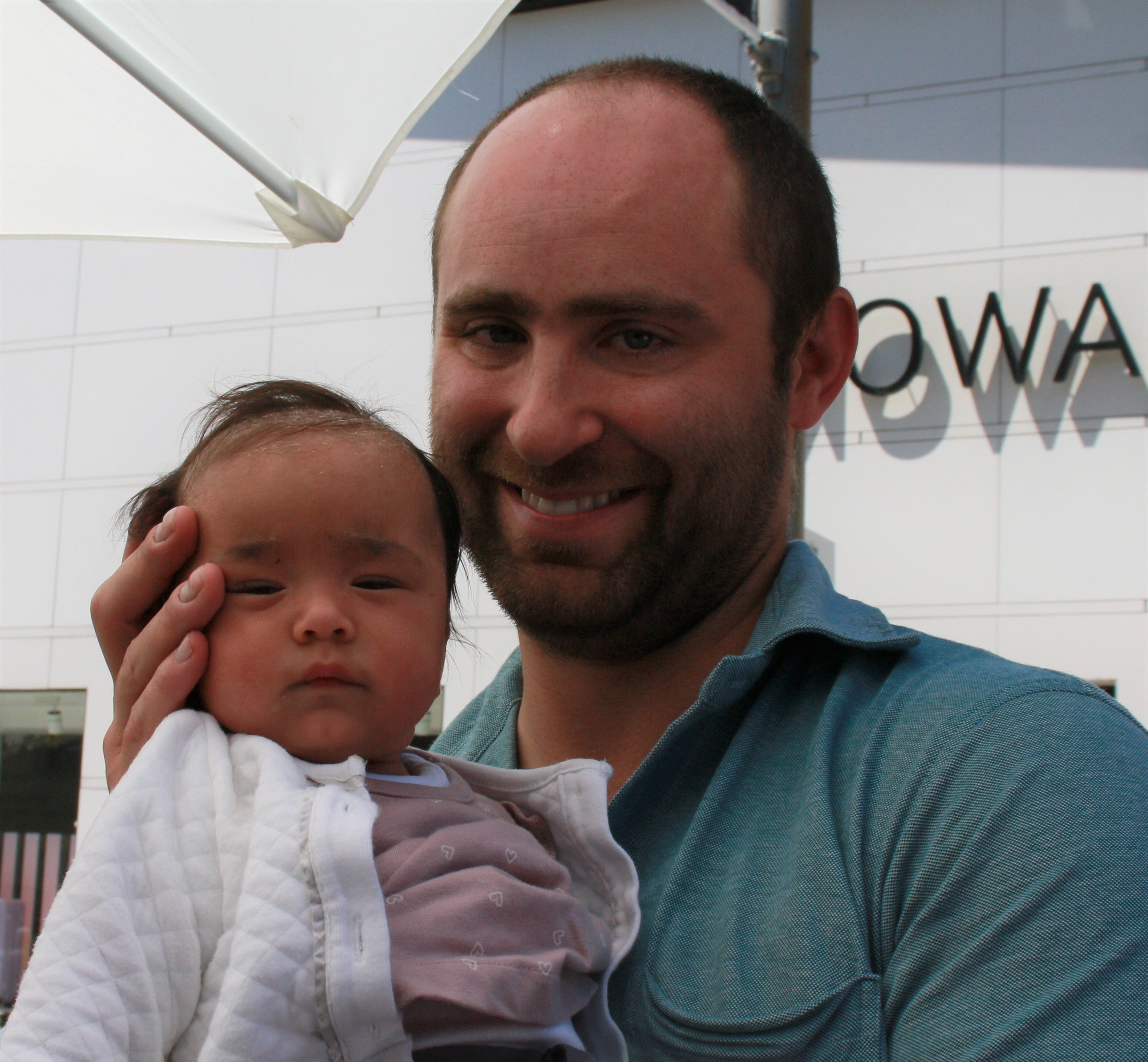 Proud Dad's Enjoying Concours d'Elegance
Dad's cuddling their little baby girls, whole families from far away places like Orange County, and devoted fathers of little four legged friends were all in attendance and enjoying their special day with their children perusing the three block concours of exquisite, exotic and priceless automobiles.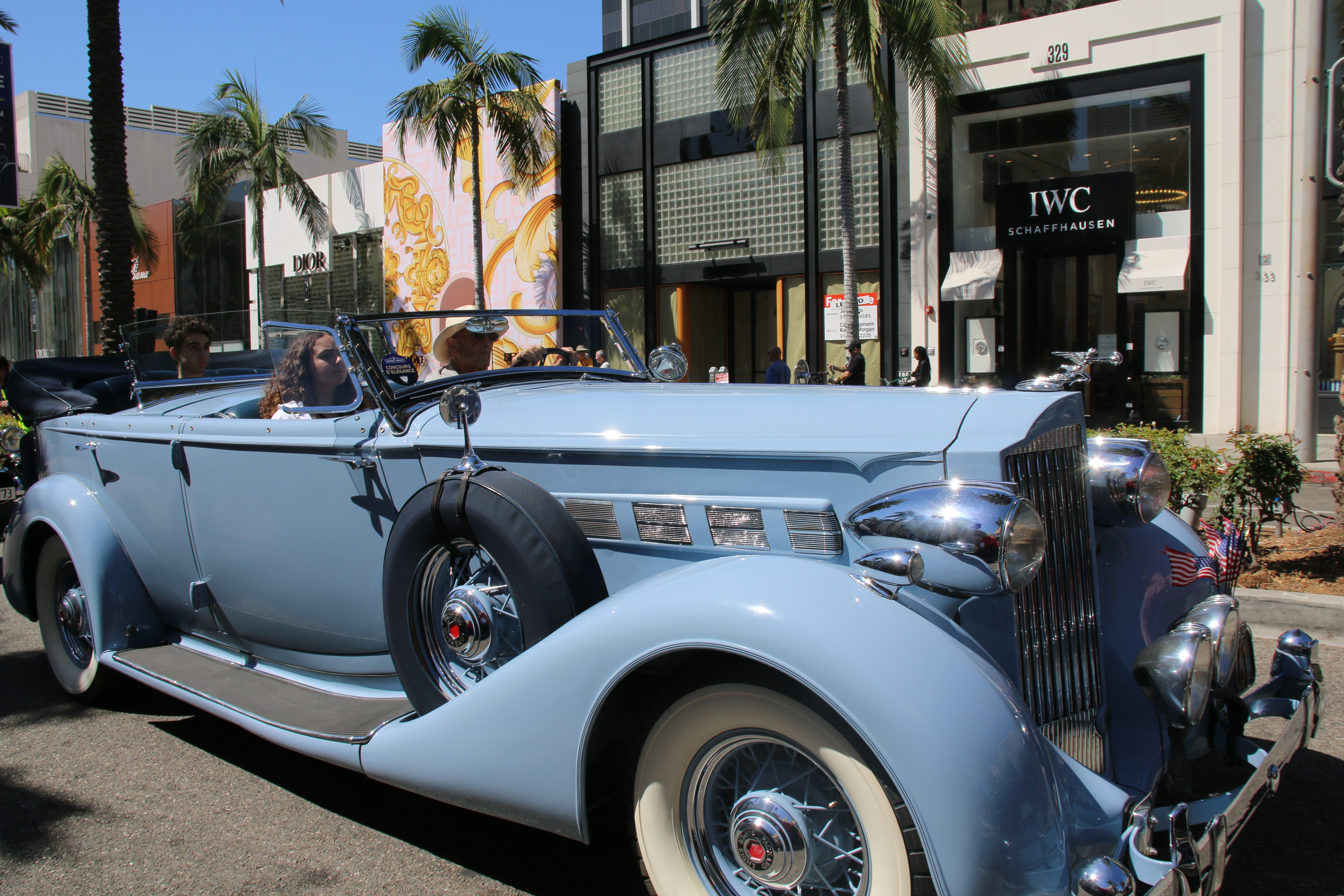 Life Bites News Viewers Choice Award
The event was supported by the City of Beverly Hills, the Rodeo Drive Committee, Rodeo Drive Associates LLC, Rolls-Royce Motor Cars and additional local companies including O'Gara Coach, Auto Vault Storage, Geary's, Ferrari of Beverly Hills, Mercedes-Benz of Beverly Hills, RM Sotheby's. As well as Pirelli, Faraday Future and Fisker Inc. The event benefits the Beverly Hills Police Officers Association and Beverly Hills Firefighters' Association, non-profit charities raising funds for first responders and their families. Entry to the event is free, with parking available at local city garages. For additional information visit : beverlyhills.org/concoursbh.

About Rodeo Drive®
Rodeo Drive is internationally recognized at the intersection of luxury, fashion and entertainment, as an exceptional destination for both Southern California residents and visitors from around the globe. More than 100 distinguished retailers help create an unparalleled atmosphere only found on the three blocks of this famed thoroughfare. In addition to the Rodeo Drive Concours d'Elegance, Rodeo Drive also hosts distinguished events throughout the year, including BOLD Summer, the Rodeo Drive Holiday Lighting Ceremony®, and BOLD Holidays.
The Rodeo Drive Committee was founded in 1977 and incorporated in 1982 as Rodeo Drive, Inc., a 501 C (6) non-profit organization, that provides a forum where its members—consisting of retailers, hoteliers, and landowners—can engage, share a dialogue, and help shape the present and future of the iconic, world-famous shopping destination.
For more information about Rodeo Drive, please visit www.rodeodrive-bh.com.
___________________________________________________________________
2023 GOLETA FALL LEMON FESTIVAL AND CLASSIC CAR SHOW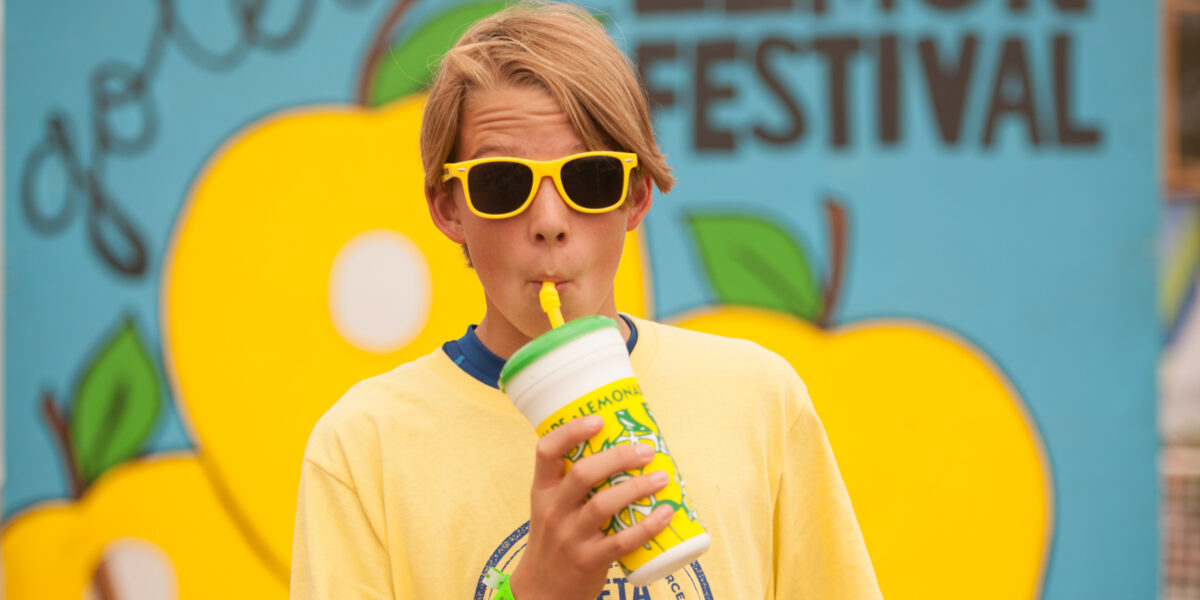 Get ready for the 30th Annual Goleta Lemon Festival!
The event will take place on September 30th and October 1st. A family-friendly weekend of fun, food, and entertainment awaits you in Goleta!
The Goleta Lemon Festival attracts over 35,000 attendees and is the biggest celebration in the Goleta area. The festival hosts over 70 vendors featuring local non-profit organizations, food, beverages, and merchandise. Free admission & parking.
Applications for food vendors, booths, entertainment, and nonprofits open in one week.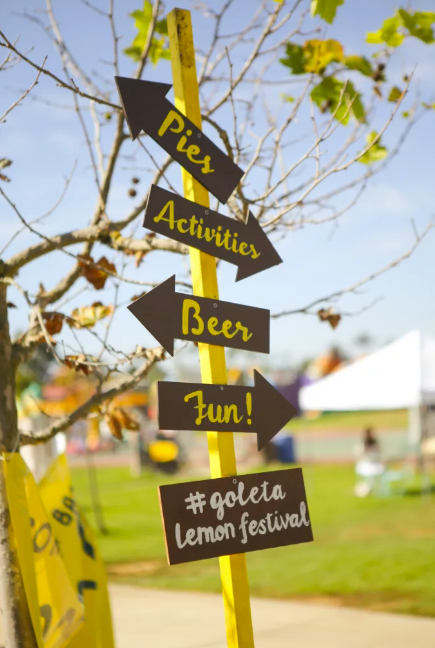 16th Annual Goleta Fall Classic
Saturday, September 30, 2023 at Girsh Park – On the grass!
Check-in:  7 – 9 AM
Show:       9 AM – 3 PM
Judging:    9 AM – Noon
Awards:    2:30 PM on the Car Show Stage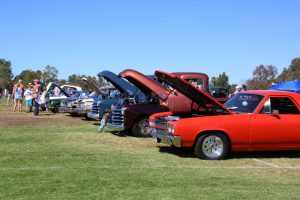 ≈ ≈ ≈
____________________________________________________________________
---