Connecting Clean Tech Ideas to Dollars
There is a company that calls itself the "LinkedIn of clean tech." It's On Greem and it's already raised $1.4 million to make itself a major online presence in China and India. Those two countries are expected to be the largest global markets for renewable energy technology in five years—with the clean tech market growing by 147.5% in China and 72% in India in that time.
OnGreen, which has drawn funding from Blue Marble Ventures in Los Angeles and China Southern Hong Kong Investement LTD in Shanghai, works by connecting clean tech entrepreneurs and venture capitalists whose financial support they need. "In an age where clean tech connects great ideas but very few dollars," reports the site redherring.com, "OnGreen strives to introduce those with the ideas to the firms who have the money." So far, the service has been used by 300 entrepreneurs in more than 35 countries, and the company reports that half of those with clean tech big ideas have been contacted by angel investors to get those ideas launched.
One idea seeking $2,500,000 in support is called X-Cap or Extreme Capacitator, from Olympia, Washington—a "new generation of energy storage that can store 20X over supercapacitors, 2X over lithium-type batteries (by weight), [takes] minutes to charge [and has] over 1 million cycles in life." The business owners foresee their super-storing batteries as the next generation of electric vehicle batteries, with additional applications in military and power plant operations.
---
ISRAEL TO HOST TWO INTERNATIONAL
CYCLING COMPETITIONS THIS SPRING
Israel will play host to two international cycling competitions this spring, showcasing the unique and diverse terrain of this small Mediterranean nation. The two tours include:

Tour de Dead Sea (March 5): Taking travelers through the moon-like landscape of the lowest point on earth, the Tour de Dead Sea will attract more than 1,000 cyclists from around the world to ride along the contours of the Dead Sea in support of its candidacy as a finalist in the New7Wonders of Nature Competition.

Cyclists will be able to choose between 3-, 15-, 27- or 40-mile routes around the Dead Sea region with passage through Beit Ha'Arava, the King Abdullah Bridge and Qasr el Yahud-the site on the Jordan River where Jesus was believed to have been baptized. In addition, the 40-mile course will also pass through the Dragot Cliffs and over the He'Etekim Cliffs down to Kalia Beach.
Tour d'Israel (March 7-10, March 30-April 2): The Tour d'Israel, Israel's country-wide cycling event, will provide unrivaled views of Israel's diverse landscape with two challenging bicycle courses.     
       

The tour's 380-mile on-road race will begin at Mount Hermon in the North and pass through the Galilee region, Masada, Nazareth and the Sea Galilee, Jerusalem, Beersheba, the Jordan Valley, Masada and the Dead Sea with a finish line at the seaside resort town of Eilat on the shores of the Red Sea, March 7-10.
For the more adventurous rider, the 224-mile off-road course will begin in the northern Golan Heights and include a four-mile climb finishing at the southern tip of the Carmel Forest mountain range, March 30-April 2.

To vote for the Dead Sea in the New7Wonders of Nature Competition, please visit www.new7wonders.com. For more information on the Tour d'Israel, visit www.tourtheisrael.com. For more information on travel to Israel, visit www.goisrael.com.

---
THE RITZ-CARLTON, CHARLOTTE BECOMES THE FIRST URBAN HOTEL IN THE SOUTHEAST TO INSTALL A LEVEL-II ELECTRIC VEHICLE CHARGING STATION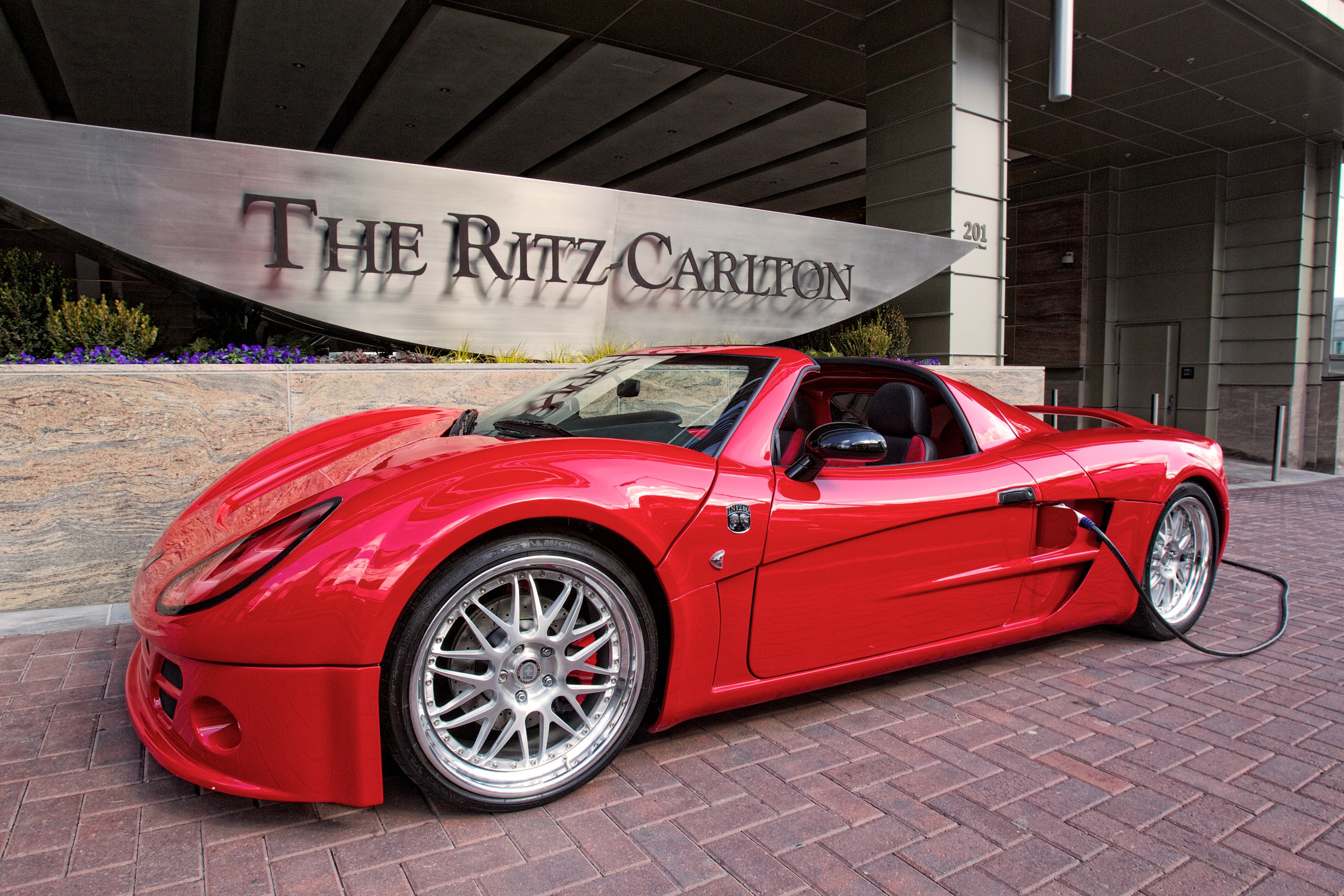 The Ritz-Carlton, Charlotte today became the first urban hotel in the Southeast to offer a permanently-installed Level II charging station for use by guests driving electric vehicles. The new multi-power station is located in the front drive of the LEED® Gold-certified property, is complimentary to hotel guests, and supports the hotel's commitment to environmentally-friendly practices and operations.
Today's launch of the new Ritz-Carlton (http://www.ritzcarlton.com/charlotte) plug-in charging station was highlighted by the on-site presence of a Li-Ion Motors Inizio all-electric supercar, designed and built in nearby Mooresville, North Carolina. Li-Ion Motors (www.li-ionmotors.com) is also the creator of the all-electric Wave II, which was on hand for today's event as well, and which won the 2010 Progressive Insurance Automotive X Prize for its original 100% electric design.
While EV charging stations are an increasingly frequent sight across the country, such a prominent presence at a AAA Five-Diamond hotel is noteworthy for the hospitality industry, especially within the luxury sector. "We are thrilled to be able to offer this meaningful and relevant service to our guests," said David Rothwell, general manager for The Ritz-Carlton, Charlotte. "We are also fortunate and very grateful to be part of a city and state which lead the way in the field of clean energy, and we look forward to providing more such environmentally-focused guest conveniences in the future."
The electric vehicle charging station at The Ritz-Carlton, Charlotte is a state-of-the-art bollard-mount CT2101 manufactured by Coulomb Technologies and commissioned by Greenville, SC-based system integrator Thurso Power Systems. The station features two charging ports for simultaneous use. Its 120-volt "Level I" port would typically charge a car from zero to full power in 10 -12 hours, depending upon the vehicle's battery pack. The station can also dispense a 240-volt "Level II" charge using the industry standard SAE J1772 connector, and this would take approximately six hours to go from empty to full charge, depending on car battery pack. Few electric vehicles are expected to visit the hotel on "empty" and would more likely need to be "topped off", requiring only 30-45 minutes for a Level II charge . Most new production cars offering all-electric technology feature the J1722 female inlet that accepts a Level II, 240-volt charge.
The EV charging station at The Ritz-Carlton, Charlotte complements the hotel's award-winning environmental program, which is highlighted by a green vegetated roof that is home to 18,000 sedum plants, a chef's garden and two beehives housing 100,000 bees producing all-natural honey for hotel culinary purposes. The Ritz-Carlton, Charlotte operates its own in-house water purification bottling system, while select employee uniforms are made of fabric derived from recycled plastic containers and recycled aluminum conference tables are utilized in meeting and event spaces. The hotel also provides complimentary parking for hybrid and electric vehicles,  complimentary bicycle use for hotel guests, natural and organic culinary and spa menus, and a roster of community clean-up and recycling events staffed by hotel employees. In addition, the property's Mother Nature mascot brings eco-minded games and toys to children staying in-house, delivering these items to young guests in a recycled green wagon which also carries take-home gifts of seedlings and small plantables.
About The Ritz-Carlton, Charlotte
An eco-focused rarity among luxury hotels, The Ritz-Carlton, Charlotte offers 146 guest accommodations delivering highly-advanced technological and environmental features and an array of highly-innovative frequent-travel conveniences. The 18-story hotel features a 13,000-square-foot bi-level penthouse Spa & Wellness Center, fitness center and bromine-treated swimming pool, and 12,000+ square-feet of state-of-the-art meeting space. Dining highlights include the acclaimed 15th-floor Urban Sip Wine and Scotch Bar; The Lobby Lounge's regional and organic culinary choices and signature martinis, cocktails, wines, coffees and flavored ice teas; and a street-side BLT Steak offering prime cuts of beef, fresh seafood, tempting side dishes and classic American dessert favorites. Located seven miles from Charlotte Douglas International Airport, the hotel enjoys a walkable setting moments from Uptown Charlotte̵ 7;s favorite sights, sounds, businesses and attractions.
For reservations, visit http://www.ritzcarlton.com, call 800.241.3333, or contact a travel professional. The hotel may be reached directly at 704.547.2244. \
---
The New Aston Martin Virage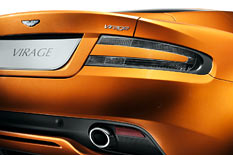 • The highest levels of refinement and dynamic control yet, resulting from seven years of VH architecture evolution
• The new Virage offers customer greater choice of individual sports car characters yet with the same consistent Aston Martin DNA
• Virage and Virage Volante complete the Aston Martin sporting GT line-up sitting between DBS and DB9
• Set for world debut at the Geneva Motor Show on 1 March, 2011

Gaydon, 23 February 2011. Aston Martin introduces the new Virage - supremely elegant and powerful, yet juxtaposed as an understated sports car. The marque can now provide customers with a class-leading range, all with different characters, yet with the same unique Aston Martin soul and luxury.

Beautiful, dynamic and prestigious, the Virage combines outright sports car performance with luxury, comfort and refinement. The front mid-mounted V12 engine's torque delivery provides outstanding performance, coupled with the car's inherent agility and perfect weight distribution delivering the ideal balance between outright sports car performance and trademark sporting luxury exemplified by modern Aston Martins.

Aston Martin CEO, Dr Ulrich Bez said: "100 years of automotive history has demonstrated that evolution delivers the best solutions in time.

"So it is with Virage; it is the next level of evolution in our VH architecture strategy and it does everything with the perfection that you would expect today. It is the perfect balance of opposites."

The Virage sits between the enduringly elegant DB9 and overtly sporting DBS, providing customers with a car that remains luxurious and understated but delivers increased performance and crucially performance that is always accessible for effortless driving.
Aston Martin's revered hand-built 6.0 litre V12 engine produces 490 bhp (365 kW/497 PS) and 570 nM (420 lb. Ft) of torque and through its carbon fibre prop shaft, is mated to a six-speed Touchtronic II automatic transmission mounted on the transaxle contributing to perfect 50:50 weight balance.

The Virage's dynamics have been tuned to deliver an engaging yet more refined driving experience, where the driver can extract the maximum performance from the car with greater ease. A newly developed Adaptive Damping System (ADS) intelligently 'reads' the road to provide optimum road holding, adapting to different conditions. The system now selects up to five different stiffness settings within normal mode, and a further five stiffer settings within sport mode.

Aiding driver control, a 'Sport' button on the facia allows the driver to select a sharper throttle response and faster gear changes while also holding the gears without automatically shifting up at the revolution limiter.

Virage will be delivered with Carbon Ceramic Matrix (CCM) brakes as standard - bucking the trend in this market - offering progressive and tremendous stopping power. Powerful, resistant to fade and much lighter than conventional cast-iron discs, the CCM braking system means that not only is the overall vehicle weight reduced, but the weight saving at each wheel means that a better balance between ride comfort and handling can be struck. Lower rotational mass also provides improved acceleration.

Virage capitalises on the technology from the DBS and unites it with the comfort and refinement found in the DB9 and Rapide. Aston Martin's own bonded aluminium 'VH' architecture that forms the backbone of the marque's sports cars, takes inspiration from the aerospace industry where weight reduction is the ultimate goal. Strong yet light, the inherent properties of modular aluminium lend themselves perfectly to an extremely rigid and versatile platform which allows the production of a Virage coupe and Volante.

The Virage sits low and wide asserting the power which lies beneath; single bi-xenon headlamps follow the lines of the car's flanks to give a more crisp and modern look from the front. A new aluminium metal front grille, inspired by the One-77, features five horizontal vanes which are chamfered creating an aerofoil profile. The new front bumper is pure and relieves the car of any visual complexities, contributing to the overall simplicity of design. The front wings distinguish the Virage from its stable mates housing a new modern interpretation of the Aston Martin iconic side strake housing six LEDs elegantly forming the side repeater. Virage's side sills carry the simplicity of the front bumper through to the rear diffuser which houses a body-coloured blade accentuating the width of the car.

As drivers and passengers open the signature swan wing doors, they are greeted by the aroma of seven hides of the finest Bridge of Weir leather expertly hand stitched by craftsmen. Inspiration has been taken from luxury leather goods to produce a pinstripe welt which flows down either side of the facia and along the seat and door, drawing your eye through the car. Each Virage will have 70 man hours of expert craftsmanship lavished on the interior alone to create the famous sophisticated Aston Martin interior. In all, over 200 man hours will be spent handcrafting the Virage at Aston Martin's global headquarters in Gaydon, Warwickshire, England as it becomes the tenth major production car to be built there in the space of less than eight years.

Simplicity runs throughout the car with the new fully integrated Satellite Navigation system that has been developed in conjunction with Garmin. The new system simplifies operation through the existing four-way joystick mounted on the facia. A new 6.5 inch high resolution display uses the latest graphics and maps to visually and aurally guide the driver to their destination.

Standard equipment includes heated seats (Sports seats only), cruise control, satellite navigation, Bluetooth telephone preparation and the powerful 700W Aston Martin Premium Audio System with Dolby® Pro Logic II® and full iPod® integration.

The Virage and Virage Volante are on sale now, available from Aston Martin's global dealership network spanning 132 dealerships in 41 countries. Pricing for the new Virage will be confirmed at the Geneva Motor Show where it will be joined by two further new cars; the V8 Vantage S and the new Tailor-Fit Cygnet city car, all of which will be brought to production in the UK by Aston Martin in 2011.
---