Wheels
 Bicycle Adventures Cycles Guests
Through Seven Wonders of Oregon
On Seven Distinct Itineraries – Two New for 2014
 
First came the Seven Wonders of the World. Now guests can experience the Seven Wonders of Oregon by traveling with a Pacific Northwest active travel company, Bicycle Adventures www.bicycleadventures.com that guides two-wheel tours in North America, Hawaii and New Zealand.
 

These are seven distinct bicycle vacations that showcase the drama of Oregon's diverse terrain, from poignantly blue Crater Lake to the dramatic Oregon coast to Oregon's Little Switzerland in Wallowa County. The program is in partnership with Travel Portland and Travel Oregon that are launching a multi-million-dollar campaign that supports cycling as an integral component to the state's tourism appeal and revenue.
 
"We're in a prime position to help with this promotion. We've already had in place for several years, bicycle vacations in five of the seven regions designated by the state," said Todd Starnes, owner/president. "We embraced the spirit and created two new itineraries or 2014 to round out our Seven Wonders of Oregon rides."
 

"Seeing Oregon by bike is a unique and exciting experience, moving at a speed where you're actually getting from Point A to Point B, but not so fast that you can't enjoy all the sights, sounds, smells and tastes along the way," states the TravelOregon.com website. "It's our goal to make our state the best place in America to ride a bike."
 
In the spirit of this seven wonders quest, Bicycle Adventures has just added two new adventures for the 2014 season, which complete the seven-trip roster.
 

John Day & Painted Hills is a new trip that departs on June 20 from Bend, OR, into a landscape that some may think time forgot. "Miles from everywhere," as the locals say, Eastern Oregon is an undiscovered, brilliant wonderland. The eye-popping terrain of John Day Fossil Beds National Monument is straight out of a child's storybook, hence its place on the list of Oregon's Seven Wonders. Sometimes covering 100 miles a day, guests bicycle past striped hills, giant monoliths and trees where bald eagles gossip; they pedal through terrain where sparkling rivers and sun-streaked ponderosa pine forests compete with thousand-year-old fossil-laden mounds; they climb epic hills and descend into equally epic valleys. Chances are the only vehicle in sight is the just-in-case support van. The per person double rate for three nights and four days is $2,095.http://bicycleadventures.com/destinations/oregon-bike-tours/John-Day-&-Painted-Hills---NEW!
 

Wallowas & Hells Canyon is the second new trip in Oregon this season. Tucked between Oregon's Blue Mountains and the Snake River is an astonishingly beautiful region dominated by the Wallowa Mountains in the Eagle Cap Wilderness. This place has rightly earned its title as one of Oregon's Seven Wonders. Guest bicycle through the land that Nez Perce Chief Joseph called home and spent much of his life trying to get back for his people. In addition to up to 80 miles a day on bikes, guests paddle the waters of Wallowa Lake, ringed by breathtaking peaks. Aromas of fir, pine and spruce blend with such Oregon specialties as hazelnut pancakes with Marion berry syrup. A ride to Hells Canyon reveals what is said to be the deepest river gorge in North America. A 3,700-foot gondola ferries guests from the lake to the summit of Mt. Howard. Guests transfer from Pasco or Walla Walla, WN, on July 7 for this four-day / three night adventure.http://bicycleadventures.com/destinations/oregon-bike-tours/Wallowas-&-Hells-Canyon---NEW!
 

The additional five wonders include southern Oregon and a lake of impenetrable depth and color blue on the seven-day Oregon Crater Lake Classic that includes accommodations at the venerable Crater Lake Lodge and an overnight on the McKenzie River. Dunes, sea lions and Dungeness Crab highlight the six-dayOregon Coast Casual (or Oregon Coast Classic) ride. The 'Windsurfing Capital of the World' takes center stage on Bicycle Adventures' six-day Hood River Casual.  Enjoying another venerable accommodation, Timberline Lodge, is a highlight while on the six-day Columbia Gorge Classic, and urban adventure, wine and beer tasting plus more high country riding through the Cascades are on tap on the four-day Bend Breakaway.
 
For more information, availability and reservations on these and other Oregon programs, contact Bicycle Adventures by phone: 800.443.6060, email:office@bicycleadventures.com or visit online at: http://bicycleadventures.com/.
 

About Bicycle Adventures - North America's Premier Bicycle Touring Company™. Scenic byways, four and five-star accommodations and local dining and visits to National Parks are trademarks of Bicycle Adventures, founded in 1984.  Types of tours include Classic (25-50 miles a day), Classic Plus (50-60 miles a day) and Epic (70+ miles a day with the most demanding terrain). Value-driven Casual category trips offer budget-conscious lodging and meals, with the same full van support.
________________________________________________________________
NEW SUMMER EUROPE  RAIL RATE CHANGES
NEW E-TICKETING OPTIONS FOR ITALY'S TRENITALIA AND GERMANY'S DEUTSCHE BAHN TRAINS
Details: Rail Europe Inc. announces e-ticketing options, expanded ticket fares and schedules for Italy's Trenitalia and Germany's Deutsche Bahn trains. With e-ticketing, visitors can book travel with ease on RailEurope.com and obtain their tickets on-the-go, offering a sense of calm while traveling. Furthermore, additional fares and schedules on both railways provide travelers more options and ways to save, making traveling by train in Germany and Italy more convenient than ever. 
               SPECIAL DEALS:
               Italy
Details: Purchase any domestic Trenitalia train ticket from Rail Europe and get 25% off all Italian activity products including sightseeing tours, Venetian gondola rides, museum experiences and more.
Booking dates: March 27 – April 10, 2014
Use coupon SEEITALY at checkout
Visit: http://www.raileurope.com/en/activities/italy/none/
Germany
            Details: Travelers can receive 20% off of first class domestic German train tickets on Deutsche Bahn
Booking dates: March 27 - April 17, 2014
Use coupon MOREGERMANY at checkout
Prices begin at $48 USD for first class German train tickets,  with price subjective to change
Visit: http://www.raileurope.com/european-trains/deutsche-bahn/index.html
_________________________________________________________________
By Air   
Lufthansa and LSG Sky Chefs Introduce Regionally-Inspired Menus for Outbound U.S. Flights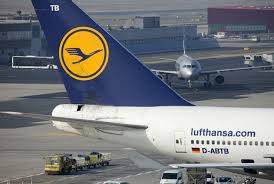 Onboard recipes offer a "taste of America" by featuring local culinary traditions and ingredients from across the United States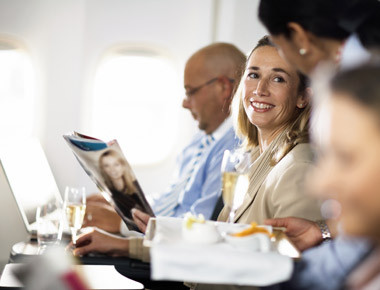 Today, Lufthansa unveiled a new culinary concept created especially for the airline's U.S. market. Four distinct dining experiences celebrate the gastronomic styles of the 17 Lufthansa gateways located throughout the continental U.S., including the West (Los Angeles, San Francisco, Seattle), Central (Dallas, Denver, Houston), Southeast/Mid-Atlantic (Atlanta, Charlotte, Miami, Orlando, Washington, D.C.) and Northeast/Midwest (Boston, Chicago, Detroit, New York, Newark, Philadelphia) regions. 
"The U.S. is both a cultural and culinary melting pot, thanks to the traditions and tastes brought by immigrants from their homeland," said Ernst Derenthal, Lufthansa's Catering Area Manager, The Americas. "Unique flavors and cooking styles continue to influence regional cuisine, creating a gastronomic personality that reflects each city and region. Our hope is that Lufthansa's guests will enjoy a 'wow' factor when tasting these new menus." 
The concept was unveiled at the Lufthansa Culinary Academy, one in a series of events offering media an insider's view to the workings of the airline industry. Nearly 50 journalists attended the event at the Bouley Test Kitchen in New York City. Experts from Lufthansa and the airline group's subsidiary, LSG Sky Chefs, the world's largest provider of airline catering and in-flight services, offered menu tastings and explained the science behind adapting food for inflight consumption. 
"Altitude, humidity levels and other factors impact passengers' taste buds," explained Grant Mickels, Executive Chef of Culinary Development, LSG Sky Chefs.  "Lufthansa's passengers want good food.  Our job is to put restaurant quality food on the aircraft."  This is achieved through close collaboration between the food specialists at Lufthansa and LSG Sky Chefs. For the "Taste of America" program, the team, led by the LSG Sky Chefs USA experts, considered more than 1,000 menu ideas, adapting the final menu selections accordingly to make the product the star. 
The new menus, which will be served in First and Business Class, go into effect in May. Since the selections are specific to the corresponding region, Lufthansa is able to use locally sourced ingredients for a truly authentic, homegrown experience. Among the offerings:
 About Lufthansa
One of the world's largest and most prestigious airlines, Lufthansa currently flies to 253 destinations in 103 countries, with hubs in Frankfurt, Munich, and with the Lufthansa Group acquisition of Austrian Airlines, Brussels Airlines and SWISS – Vienna, Brussels and Zurich.  From its 20 North American gateways, Lufthansa— recently voted by Fortune as one of the five most admired airlines in the world— and its partners serve over 450 destinations in more than 120 countries.  An industry innovator, Lufthansa has long been committed to environmental care and sustainability, operating the most technologically-advanced and fuel-efficient fleet in the world.  Its long-haul fleet to and from North America includes the Boeing 747-400 and the 747-8, as well as the Airbus A330, A340 and A380.  Currently, Lufthansa has over 220 new aircraft worth about $36 billion on order.  Lufthansa is the largest European operator of the A380 and was the launch customer for the new Boeing 747-8, the industries' two most fuel-efficient passenger aircraft.  Known for its premium services, Lufthansa continues its $150 million program earmarked for building new or upgrading existing lounge facilities across its worldwide network and will spend more than $3.6 billion in new onboard products and services by 2015.  In 2010, Lufthansa re-launched its broadband wireless Internet service onboard, FlyNet.  For more information or reservations, visit www.lh.com
About LSG Sky Chefs
LSG Sky Chefs is the world's largest provider of in-flight services. These include catering, Buy-on-Board, in-flight equipment and logistics, consulting and lounge services. The company's extensive know-how in culinary excellence and logistics has led to its successful entry in adjacent markets, such as train services and retail. LSG Sky Chefs delivers 532 million meals a year, primarily for more than 300 airlines at 213 airports in 54 countries. In 2013, the companies belonging to LSG Sky Chefs Group achieved consolidated revenues of € 2.5 billion. For more information, please visit our website at www.lsgskychefs.com.
___________________________________________________________________
AIRBERLIN CELEBRATES ONE YEAR CHICAGO-BERLIN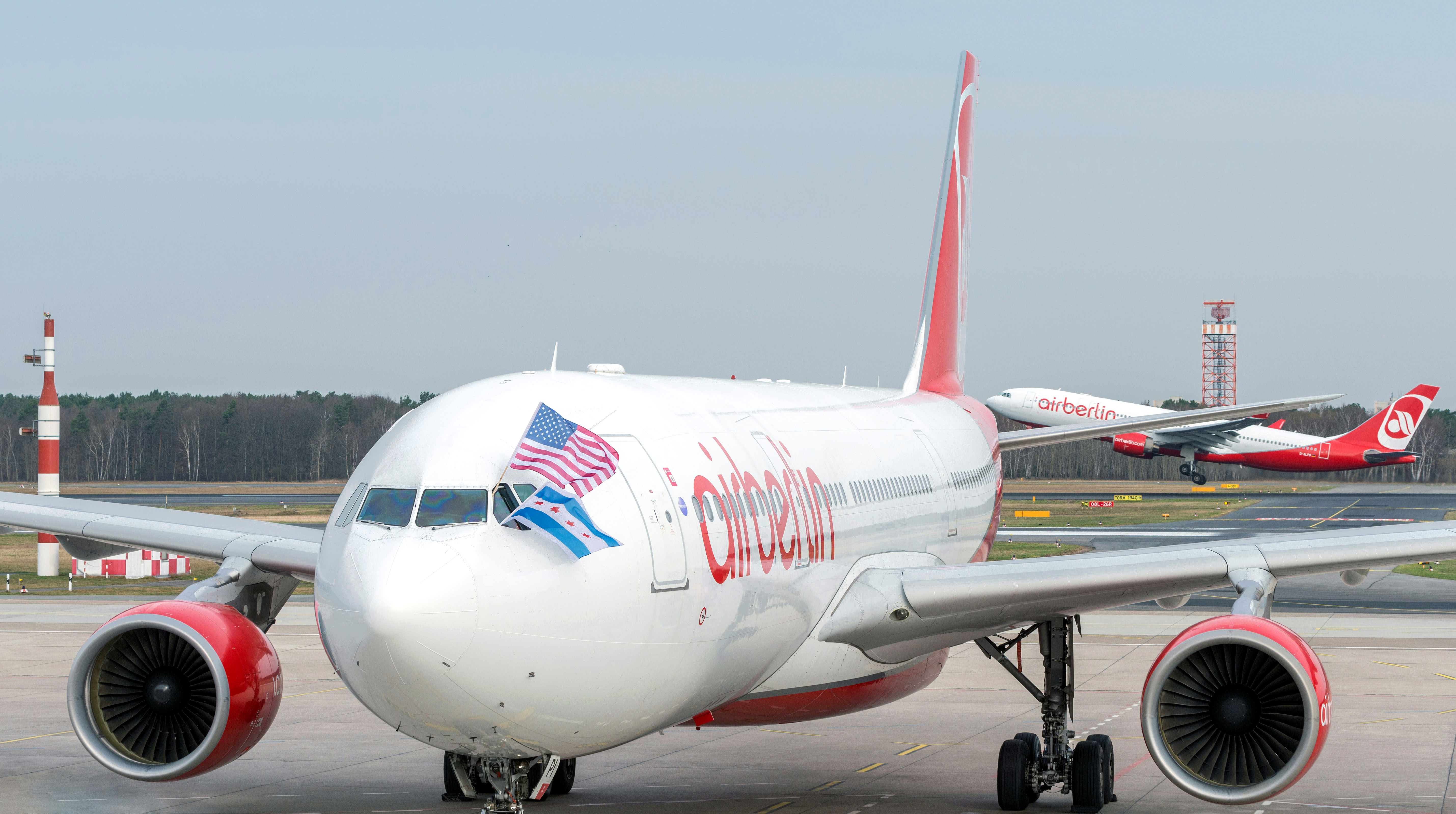 airberlin celebrated its one year Chicago-Berlin anniversary waving the red, white and blue on March 23rd. airberlin launched its nonstrop service in 2013 providing guests from the entire Midwest region easy accessvia Berlin to some of Europes top destinations such as Copenhagen, Helsinki, Krakow, Oslo, Vienna, Warsawand Zurich. This summer the airline will increase its frequency of flights from Chicago from five weeky to daily service starting in May.Thanks to the codeshare agreement with oneworld® Partner American Airlines, airberlin also offers its guests 41 additional cities from which to connect to airberlin's Chicago nonstop to Berlin. So travelers can conveniently fly from Denver, New Orleans or Seattle via Chicago to Berlin and beyond.    
___________________________________________________________________
Heston Blumenthal announces the arrival of
The Perfectionists' Café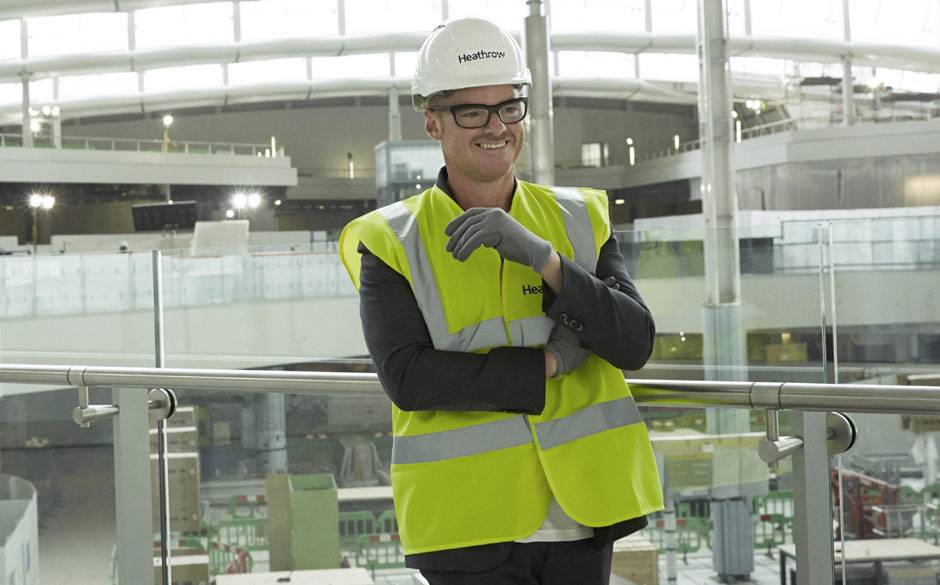 June 2014 will welcome the arrival of Heston Blumenthal's The Perfectionists' Café at Heathrow's newly redeveloped Terminal 2 – The Queen's Terminal.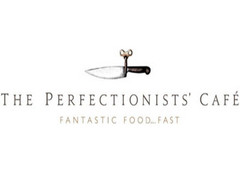 The concept and menu of this latest venture from the multi-award winning chef have been under development for the past year and a half with Heston and his team, led by Group Executive Head Chef Ashley Palmer-Watts and Head Chef Julian O'Neill, observing the specific unique requirements and needs of guests in an airport terminal. 
"The demands of an airport outlet are quite different from our other restaurants," Heston explains. "Some guests will have very little time to spend with us and others, in transit or with longer check-ins, will have time to linger. The restaurant will of course cater to both, but we want to deliver food that is fun and familiar – food that is stimulating to the palate and at the same time easy to enjoy." 
The Perfectionists' Café will cater to travellers who want exceptional food, quickly.  It will provide service that is fast, friendly and informal – as all great cafés do.  The café signage will be a large mechanical clockwork knife, as appears in the logo.  Through movement it will draw attention to the energy of the café as well as the location. 
Inspired by the "In Search of Perfection" TV series based on Heston's years of research and development work, the menu at The Perfectionists' Café will celebrate some of Britain's favourite dishes and embrace the eccentricity of Great British invention. For example, the burgers will be made by grinding all the meat grains in the same direction to maximise the juiciness of the meat. Traditional Fish & Chips will be served with the ultimate crunchy batter and pizzas will be cooked in the first ever wood burning oven in an airport. 
Heston adds, "When we made 'In Search of Perfection' we travelled to Naples in Italy and spent hours researching the exact temperature of pizza ovens that deliver the perfect crispy but chewy base with meltingly soft toppings. We knew that could only be achieved here with the right oven, so it was really fortunate we were able to incorporate one into the design." 
The concept of The Perfectionists' Café will be nostalgic and hark back to the heyday of 1960's passenger flights, when air travel was deemed glamorous and travellers dressed in their best to fly. 
Richard Seymour of design agency Seymourpowell explains, "As much of the menu concept emanates from Heston's 'In Search of Perfection' TV series, it seemed logical that the Café's name should reflect that. The shift of emphasis from the creator to the diner themselves, by moving the inverted comma to the end of the word, pays homage to a customer who's fed-up with junk, but wants exceptional food quickly. We called it a café because that's what it is: fast, friendly and informal. The clockwork knife came out of thin air. I wanted something that clearly said 'chef' not 'fast food' and yet evoked Heston's boyish delight in the mechanical worlds of William Heath-Robinson and Professor Brainstorm. Having created the image, we then set about seeing if we could actually make it work as part of the signage. Design doesn't get much more fun than this...pure whimsy!
____________________________________________________________________
By Sea
Luxury Hotel Barges of Europe Visit Castles, Canals and Lochs – A Unique Way to Travel  in 2014
AllThingsCruise Discusses Luxury Hotel Barges
If you're a fan of river cruises, you might consider traveling on a subset of this category for your next cruise – luxury hotel barges – say the experts at travel website AllThingsCruise.
Originally designed to carry wine, grain and other products from farms to market, hotel barges now carry affluent passengers on the rivers and canals of France, Belgium, Germany, Scotland, the Netherlands, the U.K. and Southeast Asia. They vary in size, configuration and the quality of their accommodation, hosting anywhere from four to 100 guests.
Though the term "luxury" is used to describe the hotel barges, travelers should know that the cabins may be small, with basic furnishings, tiny bathrooms and few amenities. Regardless, the overall experience remains similar throughout the barges. Service is attentive and personal, with a high staff-to-guest ratio, and the food, sourced locally whenever possible, is prepared à la minute by a skilled chef who is attentive to guests' dietary needs and wishes. The meals consist of several courses, all accompanied by good quality regional wines and cheeses.
Pricing on these cruises skews toward the high end, with an average cruise running around $5,000 per person in a twin/double cabin for seven days. Fares generally include all meals, wines, an open bar, excursions and local transfers, but not gratuities.
Typically, the barges sail on narrow canals, often passing through several sets of locks. They usually stop during meals and tie up overnight. The pace is slow … so slow you can opt to walk or bicycle to a future stop and be picked up again.
"We were on a barge cruise in France and one evening after dinner they ran out of my husband's favorite scotch whiskey – Glenlivet – and one of the crew members jumped on a bike and was back with a bottle in about 20 minutes," recalls Cynthia Boal Janssens, editor of AllThingsCruise. "I have no idea where they obtained it in that tiny village at that hour but we were certainly impressed!"
For first-hand reviews of visiting Loch Ness, island castles and taking a hike through the highlands while on a Scottish Highlands luxury barge trip, see Will Garrett's blog  travel diary here.
Hotel barges are a popular choice for group sailings – they can be chartered for family or business gatherings, and the voyage can be customized to special interests, like golf, tennis or wine. When considering a hotel barge cruise, your most basic determination is deciding what size ship will work best for your needs, because although they are relatively small in comparison to other ships, there are still several distinct ship size categories.
Be aware that many of these barge companies charter the same vessels, so you may find the barge you want offered by several different companies.
Here are the companies and ships they offer, according to size (to read more about the lines themselves, please click here):
Luxury Hotel Barges of an Intimate Size  (4-14 passengers)
Abercrombie and Kent: Alouette, Fleur de Lys, Meanderer, Roi Soleil, Saroche, Amaryllis, Anjodi, C'est La Vie, Elisabeth, Hirondelle, L'Art De Vivre, Magna Carta, Prosperite, Scottish Highlander, La Belle Epoque, Napolean, Panache, L'Impressionniste, La Nouvelle Etoile, Shannon Princess         
Afloat in France: Alouette, Fleur De Lys, Amaryllis, Hirondelle, Napoleon  
European Waterways: Clair de Lune, Nymphea, Absoluut2, Anjodi, Enchanté, La Nouvelle Etoile, La Renaissance, Magna Carta, Rosa, Scottish Highlander, Athos, Shannon Princess II, La Belle Epoque, Panache, Savoir Faire, L'Impressionniste       
French Country Waterways: Horizon II, Princess, Adrienne, Nenuphar
France Cruises: Alegria, Alouette, Bonheur, Colibri, Libje, Randle. Apres Tout, Caroline, Codecasa 28, Emma, Esperance, Fleur de Lys, Golden Odyssey, Claire De Lune, Meanderer, Niagara, Nymphea, Papillion, Randle, Roi Soleil, St. Louis, Saroche, Who Knows, Wine and Water,  Absoluut2, Amaryllis, Anjodi, C'est La Vie, Elisabeth, Enchanté, Hirondelle, L'Art De Vivre, Magna Carta, Prosperite, Renaissance, Rosa, Scottish Highlander, Athos, La Belle Epoque, Napolean, Panache, Savoir Faire, L'Impressionniste, Luciole, La Reine Pedauque,  Savoir Vivre, Shannon Princess              
The Barge Company: Alegria, Alouette, Caroline, , Emma, Esperance, Fleur de Lys, Golden Odyssey, Claire De Lune, Meanderer, Niagara, Nymphea, Papillion, Roi Soleil, St. Louis, Saroche, Who Knows, Absoluut2, Amaryllis, Anjodi, C'est La Vie, Elisabeth, Enchanté, Hirondelle, L'Art De Vivre, Magna Carta, Renaissance, Rosa, Scottish Highlander, Athos, La Belle Epoque, Napolean, Panache, Savoir Faire, L'Impressionniste, Luciole, La Nouvelle Etoile, La Reine Pedauque, Shannon Princess II       
Luxury Hotel  Barges of a Small Size  (15-49 passengers)
Abercrombie and Kent: Le Phenicien, Caprice  
CroisiEurope: MS Anne-Marie, MS Jeanine, MS Madeleine, MS Raymonde, RV Indochine
European Waterways: La Bella Vita  
France Cruises: Le Phenicien, La Bella Vita, Caprice, Anne Marie, MS Jeanine, MS Madeleine, MS Mirabelle, MS Raymonde   
Grand Circle Cruise Line: M/S Chardonnay, M/S Provence  
The Barge Company: Le Phenicien, Estello, La Bella Vita, Caprice, Soleo, MS Mirabelle
Luxury Hotel Barges of a Medium Size (50-99) passengers)
Abercrombie and Kent: River Cloud II    
CroisiEurope: MS Lafayette (April 2014 debut)  
Grand Circle Cruise Line: M/V Arethusa, M/V Artemis, M/V Athena, M/S River Allegro  
Lueftner Cruises (Amadeus cruises): RV Irrawaddy Explorer, RV Mekong Navigator    
For more information about these lines and ships and to inquire about booking a luxury hotel barge cruise, please visitAllThingsCruise and browse cruise lines.
---