WHEELS   .   .   .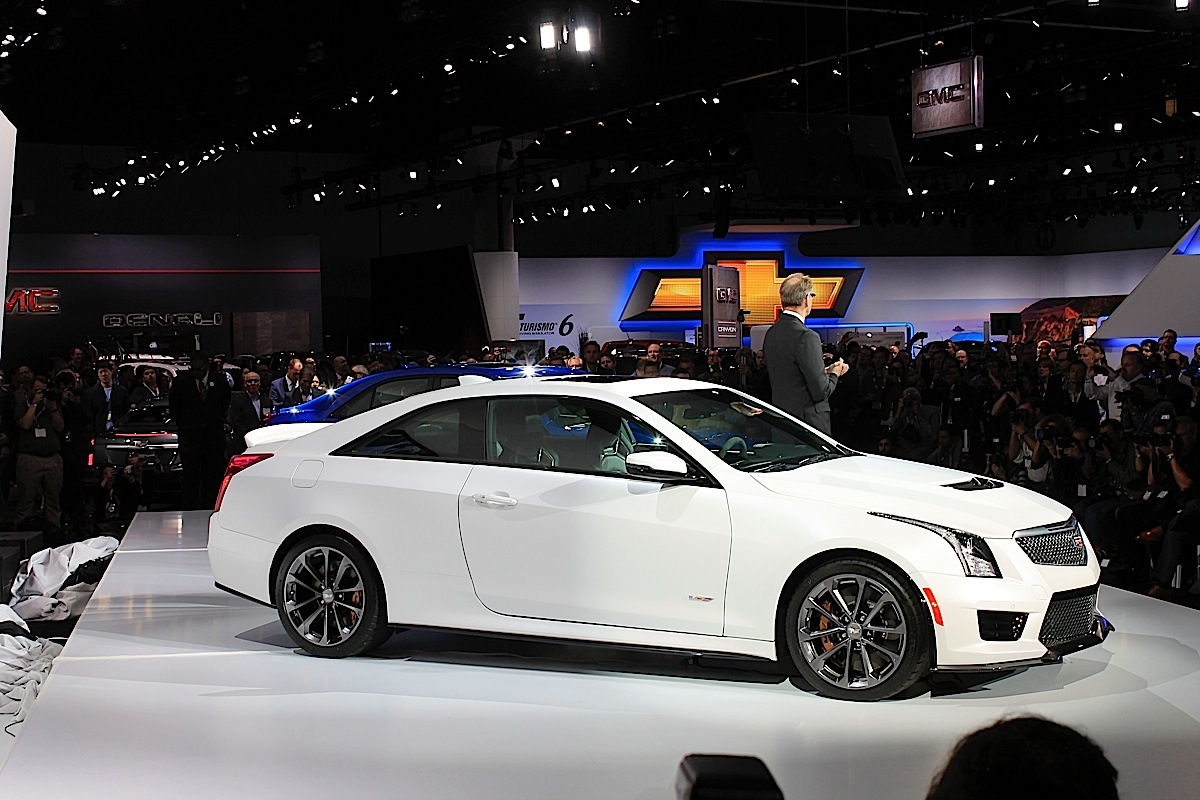 LA AUTO SHOW 2016
HOT CARS ON A BUDGET
CHEVY BOLT EV Wins Green Car of the Year!
Dazzling 2016 Los Angeles auto show displayed high-dollar flagship and concept cars make it easy to forget about the affordable models that most consumers actually purchase. In fact, the 2016 L.A. auto show displayed plenty of models under $30,000. The Los Angeles Auto Show is an annual auto show held at the Los Angeles Convention Center each November.
_________________________________________________________________

              *** REPAIRPAL'S HOLIDAY TRAVEL CHECKLIST ***

1. PLAN YOUR ROUTE AHEAD OF TIME
Even if you've driven 'over the river and through the woods' every year to visit Grandma, its best to plan your route several days before leaving. Check the road conditions, traffic timing and allow some extra time for detours. 

2. KEEP THE "HANGER" AT BAY
Tame the inner beast that can ruin any car ride by packing a few healthy snacks to eat when hunger strikes. Dried fruit, nuts, cheese and carrots make great finger foods while on the road. Your family will thank you for arriving happy.
3. TAKE TIME TO BREATHE, STRETCH, AND REST
Driving long distances can take a toll on your body and mind. Take turns driving—and if you're driving solo, make sure to stop every 1-2 hours and check in with the friends and family at your final destination.

4. PAY ATTENTION
With so many distractions on the road, it's best to minimize the ones inside the car. Put the phone down and sing your heart out to some of your favorite tunes by creating a "Holiday Road Trip" playlist—include old hits or holiday favorites to make the ride more enjoyable. The less distracted you are, the more focused you are and will be able to spot any sudden changes on the road.

5. CHECK YOUR CAR
Before packing your bag, make sure your car is in good condition for the trip you are about to embark on. Make sure your tire pressure is at the appropriate PSI and always carry a spare tire in case your car gets a flat. It is also good to check all fluids, and carry extra oil, windshield cleaner, and other liquids that are vital to your car's performance. 

In case of an unexpected breakdown, RepairPal Certified shops [www.repairpal.com] offer an added level of peace of mind, extending their service warranty nationwide no matter where in the United States Grandma lives. 

By taking using these simple tips, drivers can ensure their experience can be less stressful and more enjoyable, allowing for safer experience on the road and in the car.
_________________________________________________________________
What's Next for Vehicle Fuel Economy?
by Therese Langer, Transportation Program Director

The Obama administration has been a great champion of higher fuel economy and corresponding reductions in vehicles' emissions of greenhouse gases. There's no reason to expect continuity in this area from the new administration, and an advisor to president-elect Trump has indicated that fuel economy and emissions standards are on their radar.

Standards for cars and light trucks of model years 2022-2025 are currently under review by the Environmental Protection Agency (EPA) and the Department of Transportation's National Highway Traffic Safety Administration (NHTSA). In an extensive and robust technical assessment report (TAR) issued in July as part of the review, the agencies found that the standards as adopted in 2012 are achievable and cost-effective. ACEEE's comments on the TAR noted that, based on current information on technology cost, effectiveness, and deployment trends, the standards in fact could be strengthened.

Today, the EPA announced its proposed determination that the standards for model years 2022-2025 "remain appropriate," starting the clock on a 30-day public comment period. EPA's conclusion is hardly a surprise in view of the TAR findings. It's worth noting that the proposed determination states that the technical record "could support a decision to adopt more stringent standards for 2022-2025." However, in support of regulatory stability and long term planning, the EPA proposes instead to reaffirm the existing standards, having concluded its review of the comments submitted on the TAR.
EPA's action should inform the remainder of the standards review process, which will unfold in the coming months:
NHTSA is required to conduct a full rulemaking on the model year 2022-2025 standards. However, as EPA's co-author on the TAR, NHTSA has the technical basis for a proposed rule under its belt. There's no legal requirement that fuel economy standards align with greenhouse gas emissions standards, but the close relationship between improving fuel efficiency and reducing greenhouse gas emissions means that automakers strongly prefer that the two standards be harmonized.
Automakers were already lobbying hard for a rollback of the 2022-2025 standards prior to the election. The manufacturers' trade association

 sent a letter 

to the transition team on November 10th requesting various steps be taken to weaken the standards during the review process. But how far they'll want to go is unclear, since the manufacturers and their suppliers have already invested substantially in the technologies needed to reach the 2025 standards. And the global vehicle market will continue to evolve toward lower-emitting vehicles.
A crucial factor here is the role of California, which has the ability to set its own vehicle standards. Given its ambitious carbon emission reduction goals, California is likely to uphold or strengthen its 2022-2025 car and light truck standards, which are consistent with the standards now under review by the EPA and NHTSA. Manufacturers strongly dislike having different standards for California—and the 10 other states that follow California standards--and the rest of the country.
Standards for heavy-duty vehicles are less likely to be challenged. "Phase 2" fuel efficiency and greenhouse gas standards for these vehicles were finalized in August (out to model year 2027) with considerable industry support. At least one member of Congress is interested in taking on the new standards despite that broad-based support, and the standards could be subject to disapproval under the Congressional Review Act. But the incoming administration has yet to indicate any particular interest in revisiting this rule, which will put the United States at the forefront of global efforts to raise the fuel efficiency of commercial trucks and ensure that US vehicle technologies remain competitive on the international market.  

About ACEEE: The American Council for an Energy-Efficient Economy acts as a catalyst to advance energy efficiency policies, programs, technologies, investments, and behaviors. For information about ACEEE and its programs, publications, and conferences, visit aceee.org
---