The Blue Train has an aura of mystique about it. Kings and presidents have travelled on this magnificent moving five-star hotel. Its very name has become synonymous with the ultimate in luxury and personal service.
The routes of The Blue Train - both scheduled and chartered - take guests through some of the most breathtaking countryside to be found anywhere in the world.
Have a look at our Special Routes and Packages with our select hospitality partners.
As the ever-changing scenery flashes past the windows, guests can savour exquisite meals freshly prepared on board by top chefs. Our meals are complemented by the best wines South Africa has to offer.
The suites on The Blue Train live up to its reputation for magnificence and splendour. The finest bed linen, marble tiles and gold fittings in the bathrooms and sheer opulence all ensure that guests will never forget the time they spend on The Blue Train.
When you choose to travel on The Blue Train, you choose to travel in a world of grace, elegance and romance.
                                    ____________________________
New U.S. Rail Packages from Vacations By Rail
Cross-country train vacations visit popular cities and National Parks across America
Vacations By Rail grows its product line with the addition of four new independent U.S. train vacations: California Zephyr Experience with Yosemite; America: East to West; Seattle, Glacier & New York City; and, Grand Canyon & America's West Coast.
New rail packages include travel aboard legendary trains like Amtrak's California Zephyr, Empire Builder, and Southwest Chief to must-see cities and natural attractions from New York City, Washington, DC and Hollywood to Yosemite, Glacier and Grand Canyon National Parks. Each well-planned itinerary, ranging from 8 to 14 days, includes stays at centrally-located hotels, unique sightseeing, and choice of train sleeping accommodations.
New independent rail vacations start at $1,277 land-only, per person based on double occupancy. Detailed itineraries as well as Vacations By Rail's complete collection of rail vacations to destinations around the globe can be found at www.vacationsbyrail.com.
To book a Vacations By Rail train vacation, contact a rail specialist at 1-877-929-7245.
About Vacations by Rail:
Vacations By Rail is the leading seller of rail travel and tours in North America and the trusted authority on rail vacations. Travelers can choose from the largest selection of independent rail vacations, escorted rail tours, and luxury rail journeys around the world. Vacations By Rail also provides virtually every European rail pass and ticket to meet customers' European travel needs. For more information on Vacations By Rail and the company's products, visit www.vacationsbyrail.com or call 1-877-929-7245.
____________________________________________________________________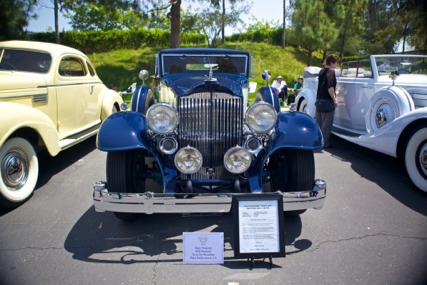 The Concours showcased an impressive selection of vehicles from automotive museums as well as private collections. Select vehicles and motorcycles were honored at the event, which is fast becoming locally, nationally and internationally known in only its third year. This year's awards presentation was emceed by KABC7's Automotive Specialist Dave Kunz and Sports Car Market Contributing Editor, Donald Osborne and featured several VIP judges and award presenters.

Beverly Hills Mayor Dr. William Brien, selected a 1936 Bugatti Type 57 Cabriolet, owned by Liliane Quon McCain as the winner of the Mayor's Choice Award, and preeminent sportscar and auto racing photojournalist Jesse Alexander selected the recipient of the Jesse Alexander Outstanding Sports Car Award, a 1954 Fiat 8V Zagato owned by Kip Kolodzieski.

Additional awards included the Best of Show Concours d'Elegance presented to a 1932 Alfa Romeo 8C 2300 owned by David Sydorick, and Best of Show Concours de Sport was presented to a 1964 Alfa Romeo TZ owned by Ron Hein. The Spirit of Greystone Award, which honors the vehicle that best exemplifies the Greystone Mansion 'era' was presented to a 1930 Cadillac 452A owned by Aaron & Valerie Weiss. The FIVA Most Well Preserved Vehicle Award was given to a 1939 Bugatti Type 57C Coupe owned by Peter and Merle Mullin.

The awards presentation also featured Best of Class awards, one for each of the 13 automobile categories represented at this year's show. Judged by the exhibitors in each respective category, Best of Class was awarded in the following automobile categories: Mercedes-Benz - 1960 Mercedes-Benz 300 SL Roadster owned by William Kling, Jaguar - 1952 Jaguar XK-120 owned by Simon Rubin, Porsche - 1971 Porsche 911 S owned by Bob Smith, Pre-War American - 1928 Packard 526 owned by Paul & Pam Friskopp, Post-War American - 1958 Cadillac Eldorado Biarritz owned by John Boccardo, Ferrari - 1963 Ferrari 250GTL owned by Tomy Drissi, Corvette - 1962 Chevrolet Corvette owned by Jaime Gesundheit, Pre-war Rolls Royce - 1936 Rolls-Royce Phantom III owned by Raffi and Lauren Cohen, Post-War Rolls-Royce/Bentley - 1953 Bentley Continental R owned by Don Rose, European Classics - 1939 Bugatti Galibier 57C owned by Bill Pope, Post-War British - 1963 Morgan Plus 4 owned by Dennis Glavis, Italian Sports - 1954 Alfa Romeo 1900 SS Zagato owned by Scott & Coco Gauthier, and Ford 'Performance' - 1968 Ford Shelby GT500 owned by Adrien Labi.

Select Greystone Mansion Concours d'Elegance sponsors judged and presented awards in the following categories: Brooks Bros. Timeless Style was awarded to a 1936 Packard V-12 Convertible Sedan 1408 owned by Stanley Zimmerman, Tiffany & Co. Award of Elegance was presented to a 1939 Bugatti T57 entered by the Petersen Automotive Museum, Meguiar's Outstanding Paint Presentation was awarded to a 1969 Ferrari 365 GTC owned by David Green, the Hammer Speed & Design was presented to a 1963 Chevrolet Corvette owned by Bruce Meyer, the Dina Collection Diamond Award was awarded to a 1953 Jaguar XK 120 FHC owned by Tony Schwartz, and The Petersen Perfection Award was presented by the Petersen Automotive Museum to a 1925 Hispano Suiza H6B owned by Don Nichols.

Also presented were the Director's Choice Award, to Tony Shooshani and his 1962 Mercedes-Benz 300SL Roadster, and a People's Choice Award was earned by a 1970 Lamborghini Miura "S" owned by Jeffrey Meier. The Friends of Greystone Outstanding Restoration Award was made to a 1964 Triumph Spitfire owned by Barry Connolly and The Doheny Award of Excellence was presented to a 1915 Stutz Bearcat owned by Craig Ekberg.

Best of Show – Motorcycle was awarded to Brad Boyle and his 1958 MV Grand Sport. Best Antique Motorcycle was awarded to a 1920 Triumph 550H, presented by Rob Myers/ Vinnie Mandzak, and Best Racer was awarded to a 1939 BMW R51 RS owned by Shelby Myers.

The Greystone Mansion Concours d'Elegance was sponsored this year by The City of Beverly Hills, The Friends of Greystone, Gooding & Co., The Petersen Automotive Museum, Auto Gallery, FIVA, Tiffany & Co., The Armand Hammer Foundation, Brooks Brothers, BRM watches, Montage Beverly Hills, O'Gara Coach Company, Meguiar's, Asombroso Tequila, Jaffe Estate Wines, Bouchon, Chubb Insurance, Luxe Hotels Rodeo Drive, Sotheby's International Realty, The Dina Collection, Ferrari Financial Services, Andrew Weiss Gallery, Putnam Leasing, The Historic Vehicle Association, Lawry's Catering and Stella Artois Beer, among many others. Media Sponsors included Angeleno Magazine, the Beverly Hills Conference & Visitor's Bureau, Sports Car Market Magazine, Vintage Motorsport, Vintage Roadcar and So Cal CCCA.

A portion of proceeds from the Greystone Mansion Concours d'Elegance go to benefit the non-profit Friends of Greystone in their ongoing restoration efforts of the Greystone Estate which is a registered national historic landmark, one of the very few located in Southern California.

For additional information about the 2012 Concours, please visit www.greystoneconcours.org.
___________________________________________________________
Carroll Shelby: The Authorized Biography by Rinsey Mills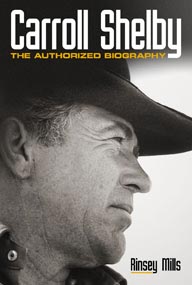 Author: Rinsey Mills
Format: Hardcover, 464 Pages
ISBN: 9780760340561
Illustrations: 25 color and 40 b/w photos
Size: 6.375 x 9.5
Price: $35.00
Available: Motorbooks.com, Amazon.com, Barnes & Noble and anywhere automotive books are sold
____________________________________________________________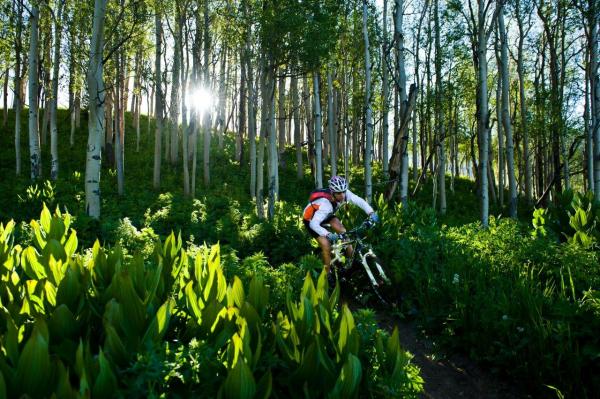 Epic Calendar of 2012 Biking Events in Gunnison-Crested Butte, Colorado
Biking is key to valley's karma, including world's oldest mountain bike festival
Gunnison-Crested Butte, Colorado (May 16, 2012) – The year 2012 promises to be one of the most exciting seasons of biking that Gunnison County has ever witnessed. Not only has the Gunnison-Crested Butte Valley again been selected for a stage finish and a stage start for the second annual USA Pro Cycling Challenge, Crested Butte is a stop on the Leadville 100 Qualifying Series for the second year in a row and Gunnison is the start for Ride the Rockies. Crested Butte and Gunnison have been on the Ride the Rockies circuit 13 times since 1987.
That's only the tip of the iceberg. There are mountain bike races and rides galore, the 32nd annual Crested Butte Bike Week, downhill and cross-country racing, a 24-hour cruiser bike tour, and the 36th annual Pearl Pass Mountain Bike Tour from Crested Butte to Aspen. Biking is a way of life here, whether it's on skinny tires, fat tires or a bike with one gear. Since the 1970s, when locals started retrofitting old Schwinn paperboy bikes with multiple gears, Crested Butte has helped write the history of mountain biking and is now home to the Mountain Bike Hall of Fame.
2012 Biking Events
May 17, Aug. 30, Sept. 13, 29 Growler Mountain Bike Series, Gunnison
May 26 Half-Growler Mountain Bike Race (32 miles), Hartman Rocks, Gunnison
May 26 Alison Gannett's Keen Rippin Chix Mountain Bike Camp, Hartman Rocks, Gunnison
May 27 Full-Growler Mountain Bike Race (64 miles), Hartman Rocks, Gunnison
May 27 Growler Gran Fondo, Gunnison to Mt. Crested Butte and back
June 2 National Trails Day – Work on Trails in Gunnison & Crested Butte Areas
June 9 – 10 Ride the Rockies, Gunnison (ride starts on June 10)
June 21 – 24 32nd Annual Crested Butte Bike Week, Crested Butte & Mt. Crested Butte
Aug. 18 – 19 10th Annual 24 Hours in the Sage (Bike Race), Hartman Rocks, Gunnison
Aug. 21 Stage 2 Finish USA Pro Cycling Challenge, Montrose to Crested Butte/Mt. Crested Butte
Aug. 22 Stage 3 Start USA Pro Cycling Challenge, Gunnison to Aspen
Sept. 2 West Elk Bicycle Classic, Gunnison/Montrose/Delta Counties
Sept. 8 – 9 36th Annual Pearl Pass Mountain Bike Tour, Crested Butte to Aspen
Sept. 15 Alpine Odyssey 100 (Leadville 100 Qualifier for 2013), Crested Butte
Growler Mountain Bike Series, Gunnison, April, May, August & September
The seventh annual Growler Mountain Bike Series takes place on five Thursday evenings, (April 19, May 3 and 17, Aug. 30, and Sept. 13) and two Saturdays (April 14 and Sept. 29), primarily at Hartman
Rocks Multi-Use Recreation Area in Gunnison. This classic mountain bike race/fun ride series is for all ages and abilities with men's and women's divisions in three categories: short course, long course sport and long course expert. There also are races for little kids who race for free. The cost for adults and older youth is $15 per race (or $10 for Gunnison Trails members) with season pass options that include membership available. Registration begins at 4:30 p.m. followed by a race start at 5:30 p.m. For information, visit www.gunnisontrails.com. Proceeds benefit Gunnison Trails.
---