WHEELS   .   .   . AUTO VACATIONS BIG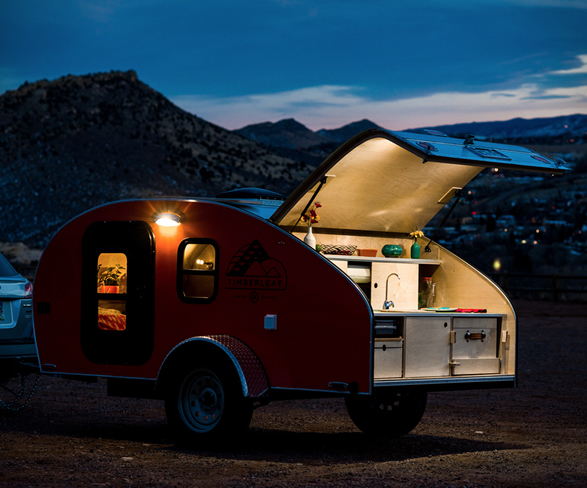 Auto travel is now at it's highest point of popularity for family vacations. The Pandemic has created a need for families to be safe while vacationing and the motor home, RV, camper provide a controlled environment to keep everyone safe and sanitary.
California Camp Grounds are in high demand as are RV rentals due to this unexpected pandemic situation. Below are a few links that may help if you are planning a family camping trip along the California Coast.
Each area has it's own visitors burear or chamber that can also provide a bevy of hotel, dining, RV park and cost information.
Best Camp Ground on Central Coast
https://www.hipcamp.com/discover/california/central-coast
RV Rental California Central Coast
https://rvshare.com/rv-rental/central-coast/ca?location=Central%20Coast%2C%20CA&lat=35.27905920000001&lng=-120.6644554
CAMPING INFORMATION FOR CALIFORNIA BIG SUR AREA
https://ultimatervcamping.com/rv_camping.html?gclid=EAIaIQobChMIiajvpail6wIVHCCtBh091grSEAAYBCAAEgKUEPD_BwE
___________________________________________________________________________________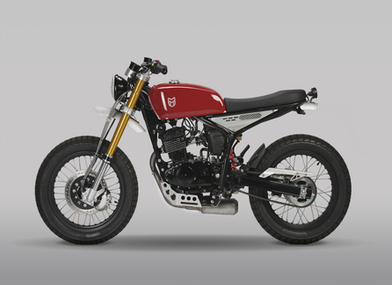 Mutt has delivered another thump on the nose to bland motorcycling by releasing the stunning Razorback onto the city streets. As with all their 125s, the Razorback is powered by a Delphi fuel injection system, fed by a custom skinny tank, and plenty of care has been taken to streamline this latest creation.
This bike has been totally designed and developed in-house at Mutt's Birmingham HQ, casting a unique shadow in comparison to the self-proclaimed 'fat' bikes that help first bring Mutt to light. This is a bike with truly custom and classic roots, made very much in its own way, that wouldn't look out of place revving down a catwalk.
Look directly underneath the bike's rear loop and you will see a whole lot of...nothing. Benny Thomas, Mutt co-founder and creator of the bike, explains how: "By locating all the electrics and battery in a neat little package underneath the seat and a narrow aluminium swing arm. This leaves that beautiful wide-open space above the back wheel. Oh, and the wheels are of course aluminium rims with stainless spokes, another nod to our custom bike-building history."
Benny adds: "As with all Mutt 125s, the Razorback is powered by our super solid four-stroke little black number and fed by a Delphi fuel injection system which in turn is fed by that narrow little tank. Oh, the tank! That's another new item developed specifically for the Razorback. Have you ever tried mounting an old '70s tank to your one-off custom build? You have? Then you'll be familiar with welding on new tabs, removing dents, blowing holes through the tank with your trusty TIG welder and all the other aggro that comes with fitting vintage parts to bikes. With that in mind for a production bike, we designed our own tank taking influences from the many vintage tanks we have fitted to over the last 20 years."
The Razorback is a tall bike. Fact. With a seat height of 88cm, it gives the rider a great upright riding position and the ability to have a clear view above traffic. Throwing this bike into big corners really sets your pulse racing, and those new shocks are tried and tested on off-road machines so this really is a go-anywhere bike with a smooth ride that's also perfect for urban cruising.
Moving up front on the bike, there are low-rise Mutt Handlebars ahead of a black contoured slimline seat. Inverted forks held by wide yokes help soak up the bumps both on the pot-holed city streets and country tracks. Another 18" aluminium rim with stainless spokes sits up front, shod with fat rubber - which, of course, is the Mutt way. The Razorback is finished off with a full stainless steel exhaust system with a fat stubby silencer and an aluminium Bash plate.
Everything else is what you would expect on any Mutt: A smooth 5-speed transmission, rider-friendly controls, mini custom speedometer, stainless steel fasteners throughout, combined braking with braided hoses and bags of attitude. The Razorback is a simple yet enthralling bike to ride.
Available in high gloss red and silver or black and from £3,495 + OTR, the Razorback is a one in a million. To order one or request further details, visit the Mutt Motorcycles websitewww.muttmotorcycles.com
Full Tech Specs for RAZORBACK 
Weight (Dry) 105kg 
Seat height 780mm 
Engine: fuel injected 4-stroke single cylinder
Displacement 125cc
Max power 12hp 
Max torque 10Nm 
Transmission 5-speed manual 
Top speed 70mph 
Fuel tank 17L
Warranty 2 years
Custom gloss black and white tank
Bespoke black seat 
Aluminium mudguards in brushed finish
Wide 4.00x18 tyres
Chrome 18" wheels with
Silver tracker bars
Mini speedo
Custom built stainless steel exhaust in brushed finish
Silver Sump Guard
Black diamond pattern grips
LED custom tail light 
LED bullet indicators
Chrome custom shocks
Combined disc brake system 
Halogen headlight 
EU4 compliant
Sealed battery
O-Ring chain
NGK Spark plug caps and HT leads
---