WHEELS   .   .   .
HUGE SHORTAGE OF RENTAL CARS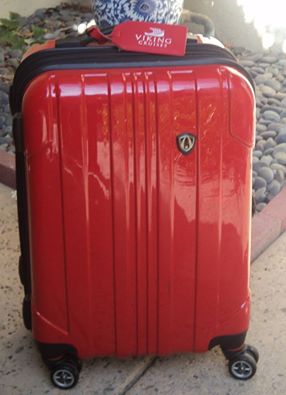 (CAR RENTAL) APOCALYPSE NOW
Vacationers are going to find it hard — very hard — to find a rental car this summer. Even those with reservations might find themselves without a vehicle.

This stems from car rental companies, who were desperate for cash, selling off their fleets at the start of the pandemic.

Now, as travel rebounds, there aren't enough cars to meet the demand in popular destinations.

This might be the "car rental apocalypse," but there are steps you can take to put yourself in a better position when trying to successfully rent a car in 2021.

Tips for navigating the car rental crisis

Book early: If you have even the faintest idea of where you'll travel in the future, it's wise to lock in a car reservation now. One side effect of this car rental crisis is skyrocketing prices as demand has risen and supply remains low. Booking early helps you avoid paying even higher rates for a close-in booking.

Book direct: Instead of using a third-party service, book with the agency so you can deal directly with the company providing the car in case something does go wrong. And, make sure you always pay with a credit card that provides a primary damage waiver, saving you money on your rental and from potentially higher auto insurance rates.

Make a back-up reservation: If you're visiting someplace where you absolutely need a car, making two reservations with different agencies could be beneficial. In the event something happens with your Plan-A car, you can always revert to Plan B. Just make sure you do not book prepaid rentals and cancel the other reservation as soon as you know you don't need it.

Enroll in car rental loyalty programs: Most major car rental agencies allow members of their loyalty programs, like Hertz Gold Rewards, Avis Preferred and National Emerald Club, to skip lines at the counter and go directly to their cars waiting in the lot.

Leverage elite status: Certain credit cards come with automatic elite status in some car rental loyalty programs. Elite status with car rental loyalty programs usually means upgrades depending on availability — which could work in your favor as prices for even the most basic cars are through the roof — dedicated counters and customer-service agents, skipping the line altogether, discounts and more.

Use AutoSlash to find cheaper rates: If you're looking for the best deal around, AutoSlash is a service that helps you find cheaper rentals and availability that may not be visible to the casual renter, simultaneously. Its team works to tweak your rental specifications to find the best price and availability.

Try different rental agencies: Smaller "start-up" car rental platforms like Turo and Silvercar have sprung up in recent years and, depending on the destination, you may have better luck finding a car through one of those platforms than the "traditional" agencies you find at just about every airport.

Take over a lease if you're renting long-term: The trend of people renting cars for much longer periods of time, sometimes several months, continues to grow during the pandemic. If you're looking for such a rental, it's worth investigating the option of taking over someone's auto lease, which you can do on sites like leasetrader.com. Sometimes going this route ends up being cheaper than renting a car for multiple months at a time.

Have a great weekend and safe driving! The Points Guy
___________________________________________________________________
GERMANY ENCOURAGES CYCLING AS CLIMATE CHANGE EFFORT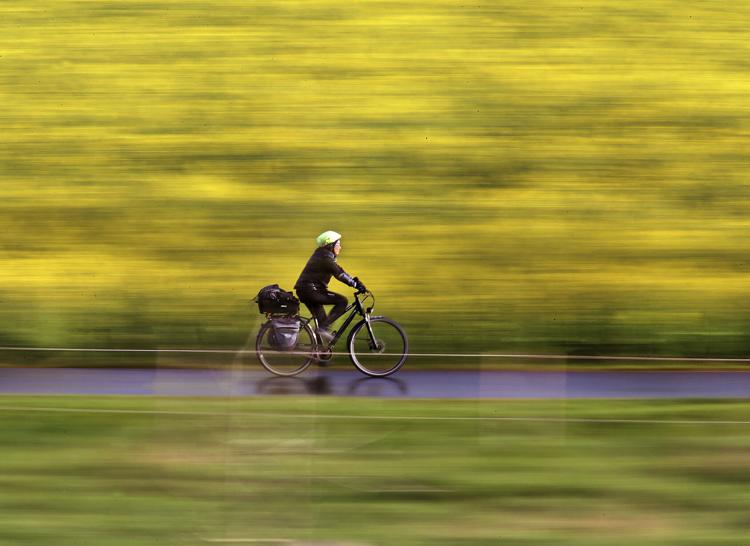 Germany, home to the Autobahn and a powerful motor industry, wants its citizens to spend less time driving and more time cycling to help save the planet.
The government on Wednesday agreed a new national cycling strategy to boost bike use and safety by 2030.
The plan, Transport Minister Andreas Scheuer said, would "make Germany a bicycle country."
It aims to increase the average number of bike journeys each German makes by half — from 120 a year at present to 180 in ten years time. Compared to driving, this would result in greenhouse gas emissions savings equivalent to 3-4 million tons of carbon dioxide, government spokeswoman Ulrike Demmer said.
Concerns about climate change have figured large in the polls in recent years, boosting Germany's Greens, who were for the first time leading an opinion survey this week asking who people would vote for in September's national election.
The plan also hopes to cut the number of cyclists killed on German roads by 40% in the coming decade compared to 2019, when 445 bike users died in traffic accidents.
The federal government wants to spend almost 1.5 billion euros ($1.8 billion) on the cycling plan in the coming two years.
The hobby horse, a precursor to the modern bicycle, was invented by German aristocrat Karl von Drais some 200 years ago.
Some 5 million bicycles were sold in Germany last year, compared with slightly under 3 million cars.
__________________________________________________________________
,
---