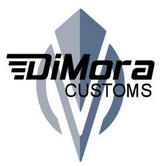 DiMora Motorcar Launches Custom Motorcycle Division
First bikes will be shown at Long Beach International Motorcycle Show

DiMora Motorcar, maker of the $2 million Natalia SLS 2 sport luxury sedan, today announced the launch of its motorcycle division, DiMora Custom Bikes. The division's first models will be unveiled this weekend at the Cycle World International Motorcycle Show in Long Beach, California.
 
Founder and CEO of DiMora Motorcar, Alfred DiMora offered, "In building the Natalia SLS 2 sport luxury sedan, we have been working with the finest technologies, companies, and engineers in the world to deliver the ultimate in advanced automotive engineering. We wanted to offer some of what we have learned in an immediate and accessible way by building what we know will become the best motorcycles in the world."
Di Mora 180 Night Moves       Di Mora 250 Dragons Breath
Di Mora 300 ZTango              Night Moves and ZTango
 
When asked about his decision to launch a motorcycle division and its timing, DiMora added, "This country was built by inventors, pioneers and entrepreneurs. It is time we showed the world what Americans can do again, and we don't have any time to waste."
 
DiMora Custom Bikes will display three softail models at the show, which runs from December 4 to 6 in the Long Beach Convention Center. The DiMora 180 Night Moves is a classic pro street springer. The DiMora 250 Dragon's Breath is an upper range softail chopper. For the finest custom ride anywhere, the DiMora 300 ZTango is the ultimate easy rider softail chopper when price is no object.
 
About DiMora Motorcar and DiMora Custom Bikes
 
Based in Palm Springs, California, DiMora Motorcar crafts automobiles designed to exceed expectations in every aspect of automotive engineering. It is the first auto company to reveal the design, production, and testing of its automobiles via the Internet so that people around the world can learn about and participate in the process.
 
DiMora Custom Bikes takes the DiMora passion for technological innovation and devotion to uncompromising quality that are the hallmarks of the Natalia SLS 2 and brings them to the motorcycle world. Its products will be available worldwide through the DiMora dealer network now being established.
 
Alfred J. DiMora, founder and CEO, has produced two of America's finest luxury automobiles, the Clenet, as owner, and the Sceptre, as cofounder. When President Reagan declared 1986 the Centennial Year of the Gasoline-Powered Automobile, the Clenet was selected as the Official Centennial Car, resulting in honors for DiMora and the Clenet at the Automotive Hall of Fame in Michigan.
 
For more information, please visit www.dimoramotorcar.com, and coming soon, www.dimoracustombikes.com.

---
GATWICK EXPRESS LAUNCHES FESTIVE TROLLEY MENU
Gatwick Express, the non-stop rail-air link between central London and Gatwick Airport, has launched a festive trolley menu, which includes mulled wine, mince pie, spiced berry cordial and a turkey and stuffing sandwich.  With a journey time of 30 minutes, it is a perfect time to indulge in a holiday snack.
Anthony Conroy, head of customer service delivery for Gatwick Express, explains:  "Gatwick Express has always offered the best possible catering facilities, including a highly successful Starbucks Coffee service and our 2009 festive menu additions showcase some of the best rail catering on offer anyway in the UK.  Rail to the airport is one of the ways to avoid the holiday congestion and with over three million expected to fly away over the next few weeks, Gatwick Express is the quickest and tastiest way to start your holiday."
The mulled wine contains fine red wine infused with a seasonal mix of herbs of spices to create a warming drink, which evokes memories of holiday's past at a price of £3.00.
The mince pie consists of the juiciest mincemeat filling complemented with a sprinkling of mixed spices and wrapped in melt in the mouth shortcrust pastry and is priced at £0.80.
The spiced berry cordial includes mouthwatering blackcurrant and aronia juices with a splash of Cotswold spring water and extracts of cinnamon, clove, lemon, nutmeg and orange at a cost of £1.00.
The turkey and stuffing sandwich is made using softgrain bread, the finest chunks of turkey breast and herb infused sage and onion stuffing accompanied by a dash of cranberry sauce and costs £1.80.
Gatwick Express services will run normally over the holiday period between Victoria station and Gatwick Airport except when there will be a half hourly bus service on d Sunday 03 January all day.        
---