WHEELS  .  .  .
They're coming to America -- someday
U.S. market still tempts the world's automakers and wannabes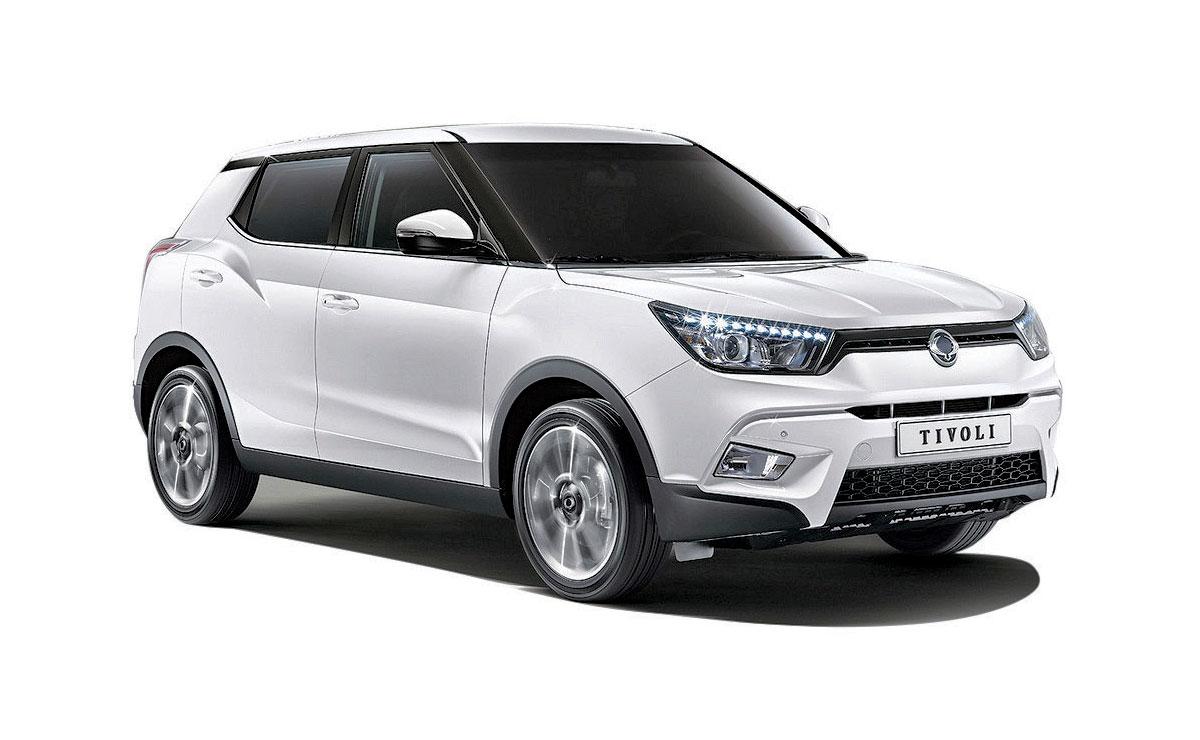 The U.S. auto establishment has scarcely heard of Bob Smith and his Alkane Dominator, a beefy military truck he plans to assemble in South Carolina using a Brazilian army vehicle platform and U.S. components.
But like the purveyors of other, better-known brands around the world, Smith wants to break into the U.S. auto industry, set up a dealer network and retail vehicles in a landscape that eats newcomers alive.
Dazzled by the 16-million-plus sales volume of new cars and trucks that U.S. retailers are turning out these days with an average transaction price of $30,665, according to J.D. Power, several established overseas automakers are thinking along the same lines as Smith.
__________________________________________________________________
LA AUTO SHOW
The Los Angeles Auto Show runs from Friday to Nov. 27 and is one of the world's most influential and best-attended auto shows. Hundreds of thousands are expected to attend the event, which will include new car reveals, test drives, the latest in automotive technology and other personal mobility advancements.
Where: Los Angeles Convention Center at 1201 S. Figueroa St.
Tickets: Advance tickets are available online at laautoshow.com. General admission starts at $5. 
Children: Free for kids under the age of 6 if accompanied by a paying adult.
Parking: $20-$25 at the convention center. Available on a limited basis at South and West Halls.
Show floor: More than 870,000 square feet.
Show hours: 
Friday, Nov. 18 9 a.m. – 10 p.m. 
Saturday, Nov. 19 9 a.m. – 10 p.m. 
Sunday, Nov. 20 9 a.m. – 9 p.m. 
Monday, Nov. 21 10 a.m. – 9 p.m. 
Tuesday, Nov. 22 10 a.m. – 9 p.m.
Wednesday, Nov. 23 10 a.m. – 10 p.m.
Thursday, Nov. 24 9 a.m. – 6 p.m. 
Friday, Nov. 25 9 a.m. – 10 p.m. 
Saturday, Nov. 26 9 a.m. – 10 p.m. 
Sunday, Nov. 27 9 a.m. – 7 p.m.
Bag policy: Bags, purses, backpacks, camera bags and diaper bags larger than 12 x 15 x 6 will not be allowed inside the show.
_________________________________________________________________
BY AIR  .  .  .
Austrian Airlines will initiate flight service to the Seychelles starting with its winter 2017/18 flight schedule
It has been confirmed that as of October 25, 2017, Austrian Airlines will fly nonstop every Wednesday from Vienna to the Seychelles, returning to Vienna on Thursdays. This gives the tourism-dependent islands of the Seychelles a third direct nonstop air service between Europe and Seychelles after Paris and Frankfurt.

"Demand for direct flights to long-haul tourist destinations is high. We responded: In addition to Mauritius, Colombo, and Havana, the Seychelles represents our fourth new destination within a period of only two years," said Austrian Airlines CCO, Andreas Otto.

As a result, Austrian Airlines will offer a total of five long-haul tourist destinations in its winter 2017/18 flight schedule. Up to two flights per week will be operated to both Mauritius and the Maldives. Austrian Airlines will also operate one direct flight each week to Colombo, Havana, and the Seychelles.

Austrian Airlines operates a global route network of approximately 130 destinations, being particularly dense in Central and Eastern Europe with 37 destinations. Austrian Airlines is part of the Lufthansa Group, Europe's largest airline group, and a member of Star Alliance, the first global alliance of international airlines.

The Seychelles Tourism Board and Alain St.Ange, the Minister responsible for Tourism, have been happy with the announcement stating that this added direct nonstop air connectivity was not only needed, but that it will provide a great option for holidaymakers from Austria and the nearby central European countries. "Yesterday only we at the Ministry of Tourism and Culture discussed with Ambassador Frantisek Dlhopolcek, the newly-accredited Ambassador of the Slovak Republic, the need for a direct flight from Austria to Seychelles as that would serve also Switzerland, Hungary, Slovakia, and Poland, amongst others," said Minister St.Ange. The Tourism Board will now realign its staff in Europe to ensure that this new catchment is well served now that a direct nonstop air service has been announced. The Tourism Board has confirmed that ever since Austrian Airlines started their service to Mauritius, the desire to have them operate to Seychelles has been followed. Bernadette Willemin, the Tourism Board's Director for Europe, also confirmed to marketing executives of the Tourism Board that this Austrian Airlines is just great news.
---