WINTER IN THE ALPS: EUROSTAR'S DIRECT SKI SERVICES TO THE FRENCH ALPS NOW ON SALE FOR 2009-2010 WINTER SEASON
Eurostar recently opened ticket sales for its popular direct ski services from St Pancras International and Ashford International to the French Alps. For the 2009-2010 Winter Season Eurostar will provide weekly direct services to Moûtiers, Aime-La-Plagne and Bourg St Maurice will be offered. The overnight service, leaving St. Pancras International in the evening, allows travelers an extra two days on the slopes. As for the day train, it provides a scenic option passing through Burgundy until the magnificent panoramic Alps unfolds. 
Eurostar's ski direct services offer easy access to a variety of top ski destinations in the French Alps such as Courchevel, La Plagne, Tignes, Meribel, Les Arcs and allow skiers to select a resort tailors to their needs. Eurostar stations are located a short bus ride from the resorts, avoiding the lengthy transfers time to and from the airports. For added convenience, an extra item of luggage on top of the normal luggage allowance - such as a pair of skis or a snowboard- can be taken onboard at no extra cost: there is no need to wait for baggage reclaim.  
Simon Montague, Eurostar's Director of Communications, commented: "In these tough economic times, it is important to offer even greater value for travelers. Our return fares start from £149 ($246), down from £179 ($295) last year, and are all inclusive – there are no taxes or hidden charges like many of the airlines". 
He added: "Eurostar is the natural option for skiers, which allows them to greatly reduce their environmental impact - on average, a Eurostar journey emits just one tenth of the CO2 emissions of an equivalent flight- and to reach their resorts refreshed and ready for the slopes." 
Travel to resorts located in Switzerland will also be available on Eurostar, thanks to onwards connections in Paris. These will be available later in the year, in line with the booking horizon of train operators on the continent.
Return fares start from £149 ($246) standard class. Travelers can indulge themselves on their way to and from the slopes by traveling Leisure Select class, enjoying roomier accommodation and meals and drinks served at their seat from just £229 ($378) return.
Tickets are available from www.eurostar.com or by calling 00 44 (0)8705 186 186.
Eurostar is the high-speed, carbon neutral passenger service between the UK and mainland Europe, linking St Pancras International, Ebbsfleet International, Ashford International, Paris, Brussels, Lille, Calais, Disneyland Resort Paris, Avignon and the French Alps.
---
Into the North Woods with Mozart and a Lexus Hybrid
By Laurence Vittes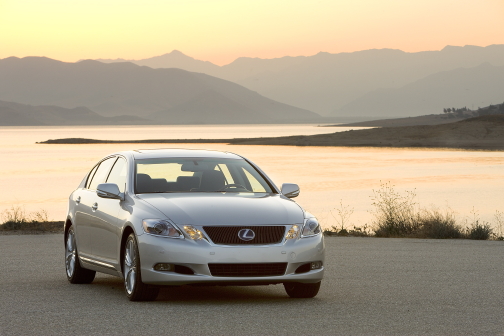 Lured by the call of the North Woods--Oregon's North Woods, that is--I headed out on a round trip to Portland in a way cool Lexus hybrid. I haven't done that much sustained driving since I was commuting between Iowa and LA in the 80s. Along the way, I visited friends in the hills of Berkeley, and then in the ripe-for-gentrification village of Coos Bay, Oregon, where they shoot ducks to put food on the table.
During the trip, I found that among its many brilliant features which, although they may sound merely sybaritic, become essential tools to driving safely and efficiently through a full panoply of West Coast terrains and weather conditions: front and rear park assist, rearview camera, rain-sensing wipers, power rear sunshade, and headlight washers. The most brilliant feature is an absolutely indispensable pre-collision braking system with radar-type cruise control which makes cruise control almost totally invisible.
Perhaps the most awesome most Lexus's GS450h hybrid in which I discovered that the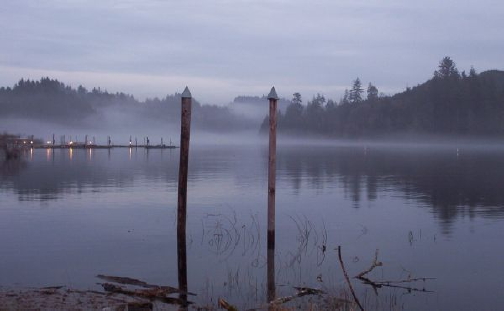 optional Mark Levinson system is ideal for classical music. There is a simplicity to its operation that underscores the great quality and integrity of the gorgeous sounds it makes. Mileage on the sleek 4-door saloon wasn't bad, either: 30 mpg and power that made truckers laugh as we went past. It handled nimbly when required, and made driving I-5 North and South a pleasure and often a delight without one moment when my back felt anything but supremely comfortable and relaxed.
Among the many CDs I auditioned, Mitsuko Uchida's performances of two of Mozart's most well-known piano concertos (unusually, it's 24 first then 23) seem to commune with the composer. Her interpretive voice, a thing of beauty and shy caution, merges with the orchestra and the recording team in a marriage, like Figaro's, that places fun before responsibility.
Throughout, Uchida is aided by deeply engaged playing by the Orchestra, particularly the exquisite woodwinds, which in turn are recorded with a degree of vinyl-like analogue perfection that is rarely heard these days. The orchestra is situated in an ethereal space which expands, like space and time, as the music demands. It sounds fabulous at any volume level, without ever a hint of sonic whine.
In addition to having a wonderfully free, easy and entirely authentic sense of filling in the countless empty passages and linking devices that Mozart leaves to the pianist's discretion, Uchida's own cadenza in the first movement of 24 blossoms into a grand, mesmerizing, harmonically drifting improvisation before settling in at the end with the assurance of sensual satisfaction.
Mozart himself would certainly have smiled at these performances. He would certainly smiled at the Lexus which is classical music of an automotive sort.
---