WHEELS  .   .  .
PIRELLI TO EQUIP THE NEW LAMBORGHINI URUS WITH SIX TIRES: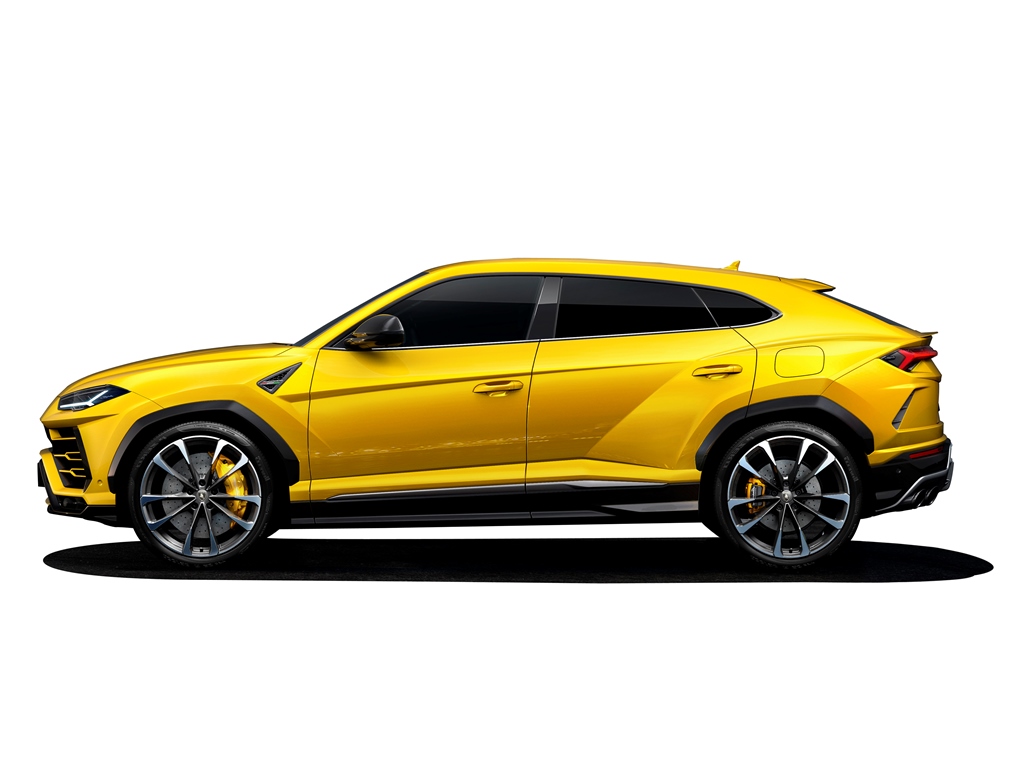 -       P ZERO FOR MAXIMUM PERFORMANCE;
-       P ZERO CORSA FOR A SPORTY DRIVE;
-       SCORPION FOR GREAT CONTROL ON AND OFF ROAD
TIRE SIZES FROM 21 TO 23 INCHES IN SUMMER, WINTER AND ALL-SEASON VERSIONS
Pirelli will provide six tires for the new Lamborghini Urus, its first Super SUV. The Pirelli tire range will be offered in 21 to 23 inch sizes to best highlight the Urus's different functionalities and driving experiences. 
For such an extreme car that can go from 0-62mph in 3.6 seconds, 0-124mph in 12.8 seconds and with a maximum speed of 190mph; Pirelli needed to develop multiple tires. Pirelli has provided Urus drivers with three tire product families to cater for different driving styles and experiences: P Zero for performance lovers, P Zero Corsa for on-track adrenaline, and Scorpion for more adventurous, off-road driving. The Scorpion tire family, designed for extreme use, is available in the standard tire version, as well as Winter, All Season and All Terrain variants. 
There are six different Pirelli tire types in total, reflecting the multi-faceted soul of the world's fastest SUV – driving on snow, gravel, sand, the road and racetrack. These tires all combine functionality with a sporty drive. 
The most important technical challenge Pirelli's engineers overcame for the new Urus was creating a tire that could cope with such contrasting demands, such as grip, snow traction, durability and laceration resistance in off-road driving. The result is a tire that's both extremely quick on track and versatile driving in snow or gravel without compromising on comfort, which is an important attribute for a SUV. 
Pirelli's development work concentrated on compound and tread pattern design, to offer maximum grip and flexibility for the vehicle's various driving demands.  
Through creating a more open tire pattern by leaving out some tread blocks, for example, the tire is able to guarantee perfect handling off-road on gravel, while offering excellent dry and wet handling to tackle more conventional surfaces in complete safety. 
Through the specific performance offered by each Pirelli tire product family, these tires offer Urus drivers versatile use. Those who favor off-road driving can also rely on safe performance on roads or in snow/ rain conditions. Conversely, those who love the thrill of on-track performance will enjoy optimal car handling on wet and dry surfaces in an urban environment.
 Ultimately the key element of these Pirelli tires is versatility, in dedication to the new Lamborghini Urus model that has revolutionized the SUV market.
---