Wheels . . .
Auto –
MERCEDES
Making its debut as an option in the new EQS from Mercedes-EQ, it's a "jewel of interior design" and a true work of art. Using artificial intelligence, the display and operating system can adapt completely to the user for a range of personalized suggestions, creating a center of attention, control, and entertainment. MBUX Hyperscreen boasts impressive computing power. Eight CPU cores, 24 gigabytes of RAM and 46.4 gigabytes per second RAM memory bandwidth are among the impressive technical highlights. Twelve actuators are located under the touchscreen surfaces to provide haptic feedback. To help minimize driver distraction, and provide some of the most important information at the forefront – MBUX Hypersreen also introduces the "Zero Layer." Through artificial intelligence, MBUX can suggest actions based on previous user interaction, location, and time of day. For example, if you always call one person on your commute home from work, a tile will appear at the top of the display with an intelligent suggestion to call them.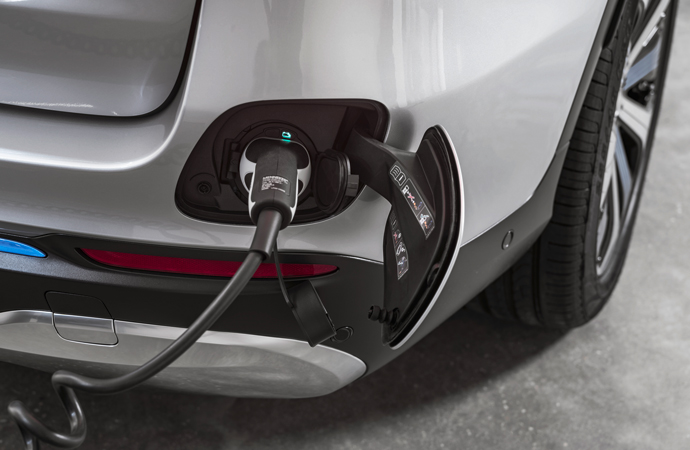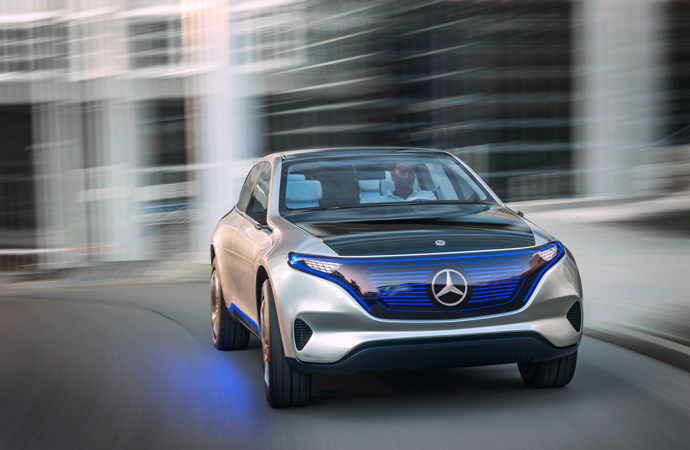 Airline News --
 
 

British Airways launches new Covid-19 travel tool
British Airways customers can now check the travel restrictions and entry requirements of any destination the airline flies to on a new interactive map.
The new page is in partnership with global tech company Sherpa, who has developed an online tool that provides travellers with the latest travel rules for inbound and outbound destinations.
This tool brings together the latest information for over 100 countries, providing thousands of sources, and using millions of data points to stay up to date.
The map, that the airline plans to further integrate into its website, will also help customers understand what is needed for their return the UK.
Visitors to the page will be able to explore the globe to see what travel restrictions each country has in place before booking a trip, searching visually by traffic light colour or by typing in their choice of destination.
Jack Smith, British Airways head of digital, said: "We know that travel in this new Covid-19 era can feel overwhelming for our customers, and our job is to make their lives as straightforward as possible.
"This new tool, which has been tried and is trusted by our joint business partner, American Airlines, will help people navigate the differing entry requirements, to allow for a smooth booking and travel experience."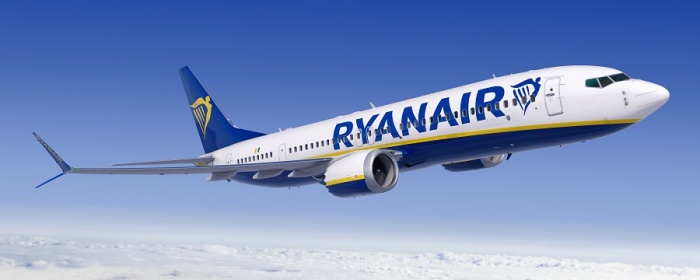 Ryanair looks to summer 2022 for aviation recovery

Ryanair lost a total of €273 million over the first three months of the financial year.
The figure compares to a loss of €185 million for the same period of last year.
Traffic at the low-cost carrier rebounded from 0.5 million to 8.1 million over the first quarter, largely due to a recovery in capacity during May and June.
Commenting on the results, Ryanair Holdings Group chief executive, Michael O'Leary, said he expected aviation to substantially recover next summer.
"We expect intra-European capacity to be materially lower for the foreseeable future," he explained.
"This will create growth opportunities for Ryanair to extend airport incentives, as the group takes delivery of 210 new Boeing 737 Max aircraft. 
"We are encouraged by the high rate of vaccinations across Europe. 
"If, as is presently predicted, most of Europe's adult population is fully vaccinated by September, then we believe that we can look forward to a strong recovery in air travel for the second half of the fiscal year and well into summer 2022 - as is presently the case in domestic United States air travel."
Ryanair recorded revenue of €371 million for the three months to the end of June, up from €125 million in the same period last year.
*   *   *

Cruise News –

NEW CELEBRITY CRUISE SHIP SHINES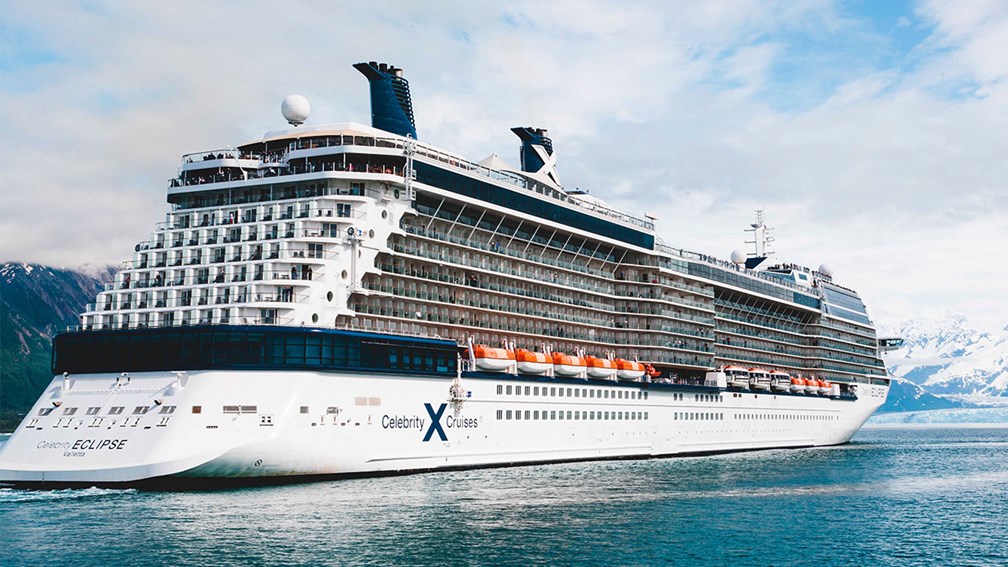 CELEBRITY EQUINOX HEATS UP SUMMER VACATION OPTIONS AS THE LATEST SHIP IN THE
CELEBRITY CRUISES' FLEET TO BE APPROVED TO SAIL
FROM A U.S. PORT BEGINNING JULY 25

- Sets Course for the Caribbean from Fort Lauderdale, Hot on the Heels of Sister Ship Celebrity Edge Being the First Ship to Sail from U.S. Waters at the End of June;
- Becomes the Ninth Ship Announced in Celebrity's Full, Phased Return to Service Plan

Leading the way with the first ship to sail in North America just days ago on June 5, Celebrity Cruises' much anticipated return to sailing continues, as the new-luxury ship Celebrity Equinox has now been approved by the Centers for Disease Control and Prevention (CDC) to sail from Fort Lauderdale on July 25, 2021. It will closely follow Celebrity Edge's industry-first cruise departure from U.S. waters for the Caribbean on June 26, 2021. With today's announcement, nine of the 14 ships
within the Celebrity Cruises' fleet have plans to return to sailing by mid-September 2021 and are ready to take guests to the stunning destinations they have missed from the Caribbean to Europe, Alaska and the Galapagos.

The recently revolutionized Celebrity Equinox will set sail on a seven-night cruise visiting the beautiful Mexican ports of Cozumel and Costa Maya, along with Nassau, Bahamas.

"It is so exciting to announce yet another ship on the heels of Celebrity Millennium leading the industry's Caribbean comeback to rave reviews just this past Saturday. From the outpouring of comments and emotion from our guests and crew on that sailing, it's clear that people are ready to cruise back to normal," said Celebrity Cruises President and CEO Lisa Lutoff-Perlo. "We've all been waiting for the day
we could get away, again, to the places we've been dreaming of and that 'someday' is here."

Celebrity Equinox joins eight ships in the Celebrity fleet that have been announced as part of its phased summer restart, including:

- Celebrity Millennium, which began sailing seven-night Caribbean itineraries from St. Maarten on
June 5; and will reposition to Seattle to sail seven-night Alaska Dawes Glacier cruises beginning
July 23. Celebrity Summit will then sail the remaining St. Maarten season through August,
followed by plans to sail a new series of four- and five-night sailings from Fort Lauderdale to
the Western Caribbean through late October.
- Celebrity Apex – sailing seven-night Greek Isles itineraries from June 19;
- Celebrity Edge – sailing a rotating schedule of Eastern and Western Caribbean itineraries from
Fort Lauderdale, beginning June 26;
- Celebrity Silhouette – sailing the UK coastline as of July 3;
- Celebrity Flora – returning to the extraordinary Galapagos islands as of July 3, followed by the
award-winning Celebrity Xpedition and intimate 16-passenger Celebrity Xploration on July 24,
and September 18, respectively.

The Celebrity Revolution Voted 2020 "Best Service in the Large Ship Category" at the Cruise Critic Cruiser's Choice Awards, Celebrity Equinox is part of a $500-million fleet-wide modernization program that has made big waves
in the cruise world. Guests will enjoy elevated design concepts, including The Retreat®, a private resort- within-a-resort for suite guests that includes The Retreat® Sundeck and The Retreat® Lounge. In addition, the ship boasts:

● Completely redesigned, contemporary staterooms and suites inspired by award-winning
British interior designer Kelly Hoppen's designs for Celebrity Edge and featuring Celebrity's eXhale bedding with its luxurious Cashmere™ mattresses;
● Stunningly reimagined restaurants, bars, and lounges offering captivating culinary experiences;
● Over 40 handcrafted boutique beer selections, creative cocktails and a wide selection of a la
carte, gourmet comfort food and bar bites at Craft Social;
● A half-acre lawn of real grass at the relaxing and aptly-named Lawn Club, perfect for trying
outdoor games like Croquet, or simply basking in the sunshine.

Healthy at Sea Celebrity Equinox will sail with enhanced health and safety standards that are the culmination of more than a year of diligent work with public health authorities, government agencies and its Healthy Sail Panel of scientific, medical and public health leaders. In addition to reduced capacity to allow for more natural spacing, Celebrity has leveraged technology to create new arrival, departure and muster safety drill procedures; and updated onboard and shoreside experiences to reflect new standard health and safety practices; all with the well-being of guests, crew and the communities visited by Celebrity ships at the forefront of the planning process. As guests and crew work together to promote onboard health and safety, more details of the new measures include:

● Vaccinated Sailings – As with all Celebrity Cruises' ships, Celebrity Equinox meets the highest standards for providing a healthy cruise experience for its guests and crew, sailing with at least 95% of crew and guests being vaccinated. As of August 1, all guests ages 12 and over must be vaccinated.

● Staggered Arrivals and Departures – Terminal arrivals and departures will be staggered by appointment, with guests having the ability to select their preferred times based on travel plans.
 
● Contactless Transactions – Celebrity's digitally advanced mobile app* transforms the decades- old large-group-gathering Muster safety drill into a personal eMuster experience that guests can complete on their mobile device or interactive stateroom TV, avoiding large group gatherings. The app also expedites the boarding process; and allows guests to read menus and
book dining reservations and shore excursions via their smartphone.
● Appropriate Face Coverings – All guests 2 years of age and older will be required to wear an appropriate face covering in the Terminal. Once onboard, and unless otherwise stipulated by local governments in the destinations being visited, masks will not be required of vaccinated guests in accordance with CDC guidance for sailings with vaccinated crew and guests. Celebrity's new measures may evolve in keeping with current public health standards and may vary in accordance with local guidance in the destinations visited. Guests are encouraged to regularly check the guidance on all health and safety measures across the entire Celebrity Cruises vacation experience at CelebrityCruises.com/healthy-at-see.
__________________________________________________________________
VIKING RIVER & OCEAN CRUISES ARE BOOKING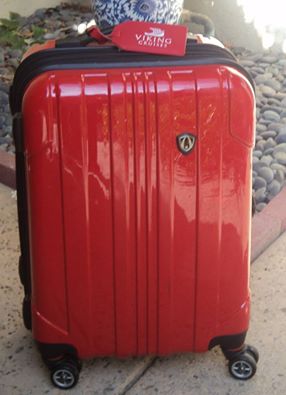 FOR CURRENT CRUISE INFORMATION VISIT:
www.cruisemapper.com/cruise-lines/Viking-Cruises-78
---