WHEELS   .   .   .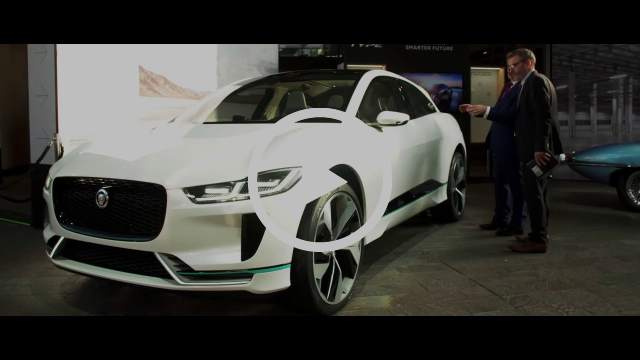 ICYMI: Jaguar Land Rover Tech Fest - Electrifying Past, Present and Future
Jaguar Land Rover vehicles will be electrified. The company made the announcement at its inaugural Tech Fest, a series of debates and a free public exhibition about the future of mobility.
Dr Ralf Speth, Jaguar Land Rover Chief Executive Officer, said: "Every new Jaguar Land Rover model line will be electrified from 2020, giving our customers even more choice. We will introduce a portfolio of electrified products across our model range, embracing fully electric, plug-in hybrid and mild hybrid vehicles. Our first fully electric performance SUV, the Jaguar I-PACE, goes on sale next year."
Jaguar E-type Zero
The electric Jaguar E-type Zero future-proofs one of the world's most famous cars. Acclaimed by Enzo Ferrari as "the most beautiful car in the world", the E-type now combines breathtaking design with electric power for the first time. E-type Zero is based on a 1968 Series 1.5 Roadster and features a cutting-edge electric powertrain for 0-60mph in just 5.5sec. It was engineered by Jaguar Classic at the company's new Classic Works in Warwickshire, UK. 
Jaguar I-PACE Concept
With I-PACE we started with a clean sheet and engineered a bespoke, tailored, pure electric SUV from the ground up, creating a beautiful design with everyday practicality. It's a performance SUV, it looks stunning, is great to drive and will be on sale next year.
Jaguar FUTURE-TYPE
The Jaguar FUTURE-TYPE is a vision for the car of 2040 and beyond. The fully autonomous virtual concept explores mobility for the connected world of tomorrow, where vehicles could be shared not owned. 
---